October 2018 - Vol. 13, No. 10
Top Stories
Taking a big step forward
Veterinary researchers and Anivive license antiviral drug for fatal cat disease

For many cat owners, help is on the horizon with a viral cat disease that can be deadly. A new collaboration at Kansas State University is promoting the commercial development of GC376, an antiviral compound for feline infectious peritonitis, or FIP, which previously has had no effective treatment or cure.
Drs. Yunjeong Kim and Kyeong-Ok "KC" Chang, virologists in the College of Veterinary Medicine at Kanas State University, and Dr. William Groutas, a medicinal chemist at Wichita State University, have been collaborating since 2006 on the development of antiviral drugs for important human and animal viruses.
Click to read ...

Drs. Yunjeong Kim, front, and KC Chang are collaborating on the commercial development of an antiviral compound to treat FIP.
"We have been working on antiviral drugs that inhibit a specific virus protease of some important human and animal viruses, and we were able to make very potent inhibitors of FIP," Dr. Kim said. "Through collaborative work with Dr. Niels Pedersen at the University of California, Davis — including a field trial on feline patients — we became increasingly hopeful that antiviral treatment may one day substantially benefit cats with FIP. Licensing our compound to Anivive Lifesciences is a huge step forward in transitioning our research to commercialization to make this treatment available to the public."
FIP is a progressive and fatal disease caused by a feline coronavirus that can affect both domestic and wild cats. Feline coronaviruses are the cause of viral enteritis, which is typically harmless. But in rare instances, FIP can arise, spread throughout the body and cause death, particularly in cats age 2 and younger.
The licensing agreement was coordinated by the Kansas State University Institute for Commercialization with Anivive Lifesciences, a California company whose proprietary software accelerates the discovery and development process of new pet medicines.
"The team members from Anivive Lifesciences are committed to developing the compound GC376 for the treatment of FIP with a sense of urgency and we look forward to watching their progress over the coming years," said Bret Ford, associate director for licensing at the university's Institute for Commercialization.
"There are many viral diseases that affect human and animals, but antiviral drugs are available for only a number of viruses, and none has been approved specifically for animals," Dr. Chang said. "Companion animals are increasingly viewed as part of the family, so the feelings of grief over the loss of their cats by this deadly disease can be devastating and very hard to cope with."
Anivive's founder and CEO Dylan Balsz said, "FIP has long plagued veterinarians and pet owners alike and we look forward to moving this program toward an eventual approval."
"We are very excited to be working with K-State and Dr. Niels Pederson on this very important therapeutic," said Dr. David Bruyette, chief medical officer at Anivive Lifesciences. "Having been a faculty member at K-State and a former resident at UC-Davis, where I had the good fortune to work with Dr. Pedersen, makes this collaboration all the more meaningful."
The approval process, overseen by the Food and Drug Administration's Center for Veterinary Medicine, requires several steps documenting the efficacy, safety and manufacturing of the compound. The entire process and time to bring GC376 to market will now accelerate because Anivive Lifesciences and Kansas State University are working together. But researchers say it could take several years before it will be available on the market.
First-year students selected for VTPRK program
Five new students in the College of Veterinary Medicine at Kansas State University have been chosen for the largest veterinary scholarship program offered by the state of Kansas: The Veterinary Training Program for Rural Kansas.
This year's recipients are first-year veterinary students: Natasha Vangundy, Americus; William Patterson, Holton; Shaylee Flax, Wakeeney; Colton Hull, Stockton; and Whitney Sloan, Lebo.
Read more ...

VTPRK students: Natasha Vangundy, Will Patterson, Colton Hull, Shaylee Flax and Whitney Sloan with Dr. Bonnie Rush.
"The VTPRK program fulfills an important educational mission and a service mission for the state of Kansas," Interim Dean Dr. Bonnie Rush said. "These students completed a rigorous selection process. They will participate in training and complete requirements beyond the curricular requirements of the professional degree program. Scholarship recipients (past, present and future) create a unique community of supportive colleagues and represent the future of rural veterinary practice in Kansas."
The Veterinary Training Program for Rural Kansas was passed by the state Legislature in 2006 to provide a financial incentive to provide rural areas in Kansas with committed veterinarians. Program participants are eligible for up to $20,000 in loans per year to pay for college expenses and advanced training. Upon completion of their Doctor of Veterinary Medicine degree, each student is required to work at a full-time veterinary practice in one of the 91 Kansas counties with fewer than 35,000 residents. For each year the student works in rural Kansas, $20,000 worth of loans will be forgiven by the state. Students can work a maximum of four years through program, receiving up to $80,000 in loan waivers.
The scholars spend time during the summer and breaks in the academic year learning about foreign-animal disease preparedness, natural disaster response, rural sociology, small business management, and public health. In addition, they will spend three weeks in a rural veterinary practice during their senior year, applying the principles of small business management to rural veterinary practice.
National bovine association presents service award to Dr. Dan Thomson
By Janelle Marney
On a stifling, 108-degree day in Phoenix, Arizona, a crowd of more than 1,200 veterinarians rose to a standing ovation for the 2018 AABP-Zoetis Distinguished Service Award winner: Kansas State University's Dr. Dan Thomson.
The award was presented Sept. 15 at the 51st annual conference of the American Association of Bovine Practitioners conference.
Read more ...
| | |
| --- | --- |
| | |
| | Dr. Bob Smith (right) presents the 2018 AABP-Zoetis Distinguished Service Award to Dr. Dan Thomson. (Photo by Janelle Marney) |
"My thoughts were how humbling it is to be recognized when there are so many good people that probably deserve the award as much, or more, as me," Dr. Thomson said. "Lastly, I thought how proud I was to represent all the beef producers and veterinarians across Kansas and the honor it is to work and represent Kansas State University. Me and my family owe Kansas State so much for providing me a platform and support to serve others."

Dr. Bob Smith, AABP past president and current editor of the AABP publications, stated that Dr. Thomson has provided extraordinary service to the beef industry and the AABP.

"He has served in numerous a leadership positions in the within the organization, and has been an exemplary spokesman for the profession and the beef industry," said Dr. Smith, who is also a 1976 K-State alumnus from the College of Veterinary Medicine. "He is a sane and effective voice representing us on numerous animal welfare and beef production issues, including serving on numerous advisory boards, public speaking, and through the Doc Talk TV show. He is recognized internationally as a leader in cattle welfare and beef production medicine."

Dr. Thomson has been an active AABP member for 20 years, and throughout his lifetime in veterinary medicine, he has served on the association's animal welfare committee, the distance education committee and more.

"In 2008, Dawn Anderson from Kansas State and I proposed to develop an online training platform for AABP so practitioners could have access to continuing education seminars any time," Dr. Thomson said. "We developed the program, AABP invested in it and Kansas State University still hosts this tremendous practitioner tool today."

Dr. Thomson is a third generation bovine veterinarian from Clearfield, Iowa. He earned a bachelor's degree in animal science in 1990 and a Doctor of Veterinary Medicine in 2000, both from Iowa State University. Dr. Thomson has also completed a master's degree in ruminant nutrition from South Dakota State University in 1993 and a doctorate in ruminant nutrition from Texas Tech University in 1996.

Dr. Thomson began his professional career as an associate veterinarian with Veterinary Research and Consulting Services in Greeley, Colorado. He then served as the director of animal health and well-being for Cactus Feeders in Amarillo, Texas. Dr. Thomson was the veterinary consultant for their 10 commercial feedlots that fed 1.2 million head of cattle per year and directed their animal health research at the Cactus research facility. He continues to practice feedlot medicine in Nebraska, Kansas, Iowa and Texas. Dr. Thomson is an owner/partner in PAC veterinary and research services which oversees the veterinary care, health and well-being for many U.S. cattle feeding operations.

At Kansas State University, Dr. Thomson created, founded and directed the Beef Cattle Institute. He has served as the global co-leader for McDonald's beef health and welfare committee, sits on the YUM! Animal Welfare Council, chairs the animal welfare committee of the National Cattlemen's Beef Association and serves on the animal welfare advisory board of the Food Marketing Institute, the beef quality assurance committee of the National Cattlemen's Beef Association and the animal welfare committees of the American Association of Bovine Practitioners and the Academy of Veterinary Consultants.

Dr. Thomson is recognized internationally as a leader in animal welfare, beef cattle production and cattle health management. He has published 112 peer-reviewed papers, five book chapters, 255 abstracts, 127 proceedings and progress reports at professional meetings, edited three editions of Veterinary Clinics of North America and delivered 796 invited talks internationally on his research and field experience on the interactions between production management, environment and nutrition on the health and well-being of beef cattle. Dr. Thomson's research program has been granted more than $35.3 million with $16 million of those funds coming with him as the primary investigator. Dr. Thomson has mentored 31 graduate students (14 Ph.D.; 17 M.S.) during his 14 years at Kansas State University.

Dr. Thomson's research and outreach has been reported in many media outlets including CBS Evening news, USA Today, Los Angeles Times, the New York Times, Meating Place and many others. He hosted more than 350 episodes of his nationally aired veterinary television show entitled "Doc Talk," which is in its eighth season on RFD TV and reaches more than 45 million homes worldwide.

Dr. Thomson and his wife, Cindy, have four daughters: Kelly, Katelyn, Tory and Sarah.
Bonus sidebar: Dr. Dan Thomson serves on food animal welfare advisory boards for the food industry
By Gabriella Doebele
Animal welfare – the state or well-being of animals – is an important aspect in the veterinary profession. Dr. Dan Thomson, Jones professor of production medicine and epidemiology in the College of Veterinary Medicine, decided to take his part in animal welfare to the next level.
"Recently, I was placed on Tyson Foods Animal Welfare Advisory board," said Dr. Thomson. "Temple Grandin, Janice Swanson Candace Croney and I were appointed. I have been doing a lot of work for them at their packing plants as well."
Read more ...
| | |
| --- | --- |
| | |
| | Dr. Dan Thomson visits the McDonald's headquarters where he is serving on an advisory group on animal-health-related topics. |
| | |
| | Dr. Thomson makes a site visit in Cairo, Nebraska, flanked here by Bruce Feinberg of McDonalds and Byron Ford of Ford Farms. |
Dr. Thomson said his background allows him to bring a unique perspective to the advisory board.

"Animal welfare is what we do every day as veterinarians, farmers and ranchers," Dr. Thomson said. "Animal welfare is doing the chores. It is about providing preventative medicine, shelter, feed, water, daily care and more. We take care of the animals that take care of us."

This is not the first animal-welfare-related advisory board Dr. Thomson has been appointed to. About eight years ago, Bruce Feinberg, a senior director with McDonalds, approached Dr. Thomson about serving on a new advisory board for the fast food chain that would solely focus on improving animal welfare for animals raised for food.

"I agreed and we have been working together ever since," said Dr. Thomson. "We first developed a Beef Cattle Health and Welfare Committee. I served as the co-lead with Dr. Mike Siemens from Cargill."

Dr. Thomson explained how, when the committee first came together, health was not part of the conversation. However, McDonalds conducted a global survey of its customers to better understand why "animal welfare" wasn't resonating with their customers. For every six people who were asked to define animal welfare, there were six different answers, none of which aligned with McDonald's definition of animal welfare, which indicated people did not know how to define animal welfare or what it was intended to mean.

"Two key takeaways emerged from this global survey that became apparent to the McDonalds team. First, customers can relate to the fact that healthy animals provide the supply chain with safe food and second, that good animal welfare/husbandry promotes animal health. " Dr. Thomson said. McDonald's has built its 60-plus-year reputation on serving safe food so animal health and welfare became a central focus at McDonalds

Dr. Thomson explained how the new advisory group guided McDonalds through the complexities of different animal production systems within a global supply chain. Dr. Thomson also acted as the co-lead of McDonald's antibiotic working group that was responsible for drafting McDonald's May 2015 version of its Vision for Antimicrobial Stewardship, an industry first promoting the 3 R's framework (Reduce, Refine, Replace) and "responsible use" to assure the efficacy of antibiotics for future generations – both human and animal.

Dr. Thomson underscored how McDonalds is a progressive company when it comes to its global responsibility for animal health and welfare, working with academia, industry leadership and their suppliers to use their global scale for good. Conducting business in 120 countries and serving more than 70 million customers every day is a huge responsibility that they take seriously.

"We start out with global discussions on animal welfare issues within all species: cattle, swine, poultry, egg layers, dairy, etc.," Dr. Thomson said. "After we have prioritized issues within McDonalds' supply chain, we then broke into teams of experts that include McDonalds' team members, suppliers (packers, veterinarians and farmers) and academic advisors. It was an iterative process that was conducted via conference calls and face-to-face meetings. As time progressed and the debates turned into problem solving for practical solutions, we develop policy or pilot studies to better understand how we could make industry changes that are better for all."

"Having Dan be part of the McDonald's family over the years has been truly incredible as Dan has not only played the role of veterinarian, academic advisor and industry expert, but has been a thought partner, coach and trusted friend that has time and again partnered with us on the development of implementable solutions to big complex industry issues," said Bruce Feinberg, senior director within McDonald's Global Quality Systems group and global quality systems lead for the protein category.

Dr. Thomson said he has benefited from his involvement in these advisory boards.

"I am proud to have worked with the McDonald's team all these years," Dr. Thomson said. "It has provided me with so much professional and personal growth. The people at McDonalds are real. They are genuine and have such a huge responsibility when it comes to making sure they are providing the customer with a safe eating experience. When I travel, I look for the 'golden arches' because I am proud to be a part of a team producing safe, wholesome, nutritious beef."
More Headlines
Maggie Wu's summer in Schaumburg at the AVMA
By Xiaotong "Maggie" Wu

I am a third-year veterinary student at Kansas State University, attending as a member of the U.S.-China Joint DVM Program. I am working hard to be a fine candidate toward becoming one of the future leaders in the Chinese veterinary medicine industry. This summer, I completed an externship at the AVMA headquarters in Schaumburg, Illinois. This externship exposed me to a completely new area which I could not experience at other schools or within clinical externships.
Click here to read more ...
| | |
| --- | --- |
| | |
| | Maggie Wu works on a management systems project as a part of a summer externship at AVMA headquarters in Schaumburg, Illinois. |
I learned about this opportunity with the AVMA because of the longstanding friendship it has with the Chinese Veterinary Medical Association. The Chinese VMA is one of the most important supporters for the U.S.-China DVM Scholarship Program, which helps underwrite the expenses. The AVMA accepts students for externships as a part of an effort to build stronger international connections in veterinary medicine.
I was very lucky to have the opportunity to do this three-week long externship this summer with Dr. Beth Sabin, director of global outreach at the AVMA. I am really grateful for all the support from AVMA and U.S.-China Center for Animal Health. I had a great time at Schaumburg, and learned a lot about leadership in the U.S. veterinary medicine industry.
Working closely with Dr. Sabin, I learned how the AVMA runs and what its management system is like. I met almost all of the AVMA faculty and really enjoyed the AVMA's happy working atmosphere.
My work was mainly in the global outreach department. The first three to four days, I basically studied what global outreach is, its mission and strategic plans. By working on organizing the 2019 Global Outreach Strategic Plan, I learned more about the specific projects that the AVMA is involved in globally and the vision the AVMA has in the global level.
I was also involved in projects like the Global Health Summit program and VIF Globalization Discussion, as well other projects. Working on these specific projects really helped me understand more about AVMA and train myself to think like a leader. Meanwhile, I learned about other global/regional organizations, which create opportunities for me to be involved at the global level after graduation.
I really liked that the AVMA's different departments all work really well together. For example, global outreach and animal welfare are working closely to try to make the world hear our voice about antimicrobial stewardship. I believe cooperation like this can expand the function of each department, and create more value and opportunities for the whole organization.
Overall this was a great opportunity that can expose veterinary students to experiences we cannot get anywhere else. It is eye-opening and can benefit students' careers in the long run. I could not be more appreciative of the support from AVMA, especially Dr. Sabin as my mentor, and U.S.-China Center for Animal Health at K-State. Without their help, I would not be able to have such a valuable experience.

Third-year student Maggie Wu spent three weeks in Schaumburg, Illinois, working Dr. Beth Sabin, director of global outreach.
Outsmarting antibiotic resistance is topic of Kansas City One Health Day on Nov. 1
Celebrate One Health at
Kansas City One Health Day
by learning about how the collaborative approach to human, animal and environmental health may help society outsmart antibiotic resistance.
The event, "Outsmarting Antibiotic Resistance," is from 3-6 p.m. on Nov. 1 at K-State Olathe and will be livestreamed on Zoom for those unable to attend in person.
Read more ...
| | |
| --- | --- |
| | |
| | Dr. Mike Apley, Frick professor of production medicine/clinical pharmacology at Kansas State University, will deliver the keynote, "Antibiotic Resistance — A One Health Perspective." |
| | |
Activities and speakers will focus on how the One Health approach relates to antibiotic stewardship.

Kansas City One Health Day stems from a partnership with K-State Olathe, Kansas State University's College of Veterinary Medicine, BioNexus KC and BioKansas. The groups are working to promote and advance bioscience research and discovery in Greater Kansas City, which is home to more than 240 life science companies with approximately 30,000 employees. The region's scientists, companies and institutions regularly collaborate on life science research, helping further position Greater Kansas City as a national leader in One Health.

"Greater Kansas City is in a unique position of becoming a world leader in One Health," said Dr. Ralph Richardson, dean and CEO of K-State Olathe. "The region is generating pivotal research, education and products around animal, human and environmental health. K-State Olathe is proud to help showcase these efforts and how a One Health focus will improve quality of life in our community and beyond."

The event begins with a welcome from Keith Gary, vice president of BioNexus KC. Dr. Mike Apley, Frick professor of production medicine/clinical pharmacology at Kansas State University, will deliver the keynote, "Antibiotic Resistance — A One Health Perspective." An opportunity for networking and a spotlight of student posters follows. Prominent high school, undergraduate and graduate students who have conducted One Health-related research will share their findings through scientific posters. Students can discuss their work with attendees and judges for a chance to win a scholarship.

Kansas City One Health Day will conclude with a panel discussion about antibiotic resistance. Dennis Ridenour, president and CEO of BioKansas, will moderate a discussion panel consisting of Masako Mizusawa, assistant professor, Section of Infectious Diseases, UMKC and Truman Medical Center; Michael T. Meyer, director of the United States Geological Survey's Organic Geochemistry Research Laboratory; Nadyne Hagmeier, quality improvement consultant, Kansas Foundation for Medical Care Inc.; and Dr. Apley.

Registration and more information is at olathe.k-state.edu/onehealthday. The $10 registration price includes appetizers and refreshments.
U.S-China Joint DVM Program celebrates its annual homecoming event
On June 5, Kansas State University's College of Veterinary Medicine hosted its annual homecoming for the U.S.-China Joint DVM Program. The lone 2018 graduate, Dr. Aolei Chen, earned her Doctor of Veterinary Medicine at the University of Minnesota. The U.S.-China Joint DVM Program provides for the selection of four Chinese students each year to study for a veterinary degree in the United States. Students must complete one year in the pre-veterinary program at K-State, after which they can enroll in the four-year veterinary programs at K-State or one of its partnering schools in the U.S.

Video produced by Kent Nelson, technology coordinator from Computing and Technical Support (CATS). See more CVM videos at our YouTube site: youtube.com/KSUCVM
Vitamin A in cow-calf operations
By Dr. Steve Ensley
Vitamin A is necessary to ensure animal health in cow-calf operations. Vitamin A production at a BASF plant in Germany in October 2017 was disrupted due to a fire. Production returned to normal in 2018, but there are still potential vitamin A shortage problems.
Cattle convert beta carotene from green vegetation into vitamin A. In a normal pasture season, the daily intake of carotene that is converted into vitamin A is three to five times the requirement.
Read more ...
Cattle can store up to four months of vitamin A in the liver during this period. Under ideal conditions cattle fed good quality hay during the winter will maintain adequate vitamin A status.

When we have drought, as we had during the summer of 2018, the available carotene in the forage will be below normal levels. Therefore, whether the cow is grazing dry grass or consuming hay made from drought stressed forages, her vitamin A intake will likely be low. Even when hay is made from good green forages, the carotene is not very stable and will decrease over time even when the hay is stored inside.

There is concern for the 2019 spring calving season that vitamin A stores in pregnant beef cows will be low.

Common clinical signs of vitamin A deficiency can vary widely, including educed feed intake, reduced growth, night blindness, edema, diarrhea, low conception rates, abortions, and stillborn or weak calves. Calves born to cows deficient in vitamin A may have trouble mounting a normal immune response.

Without supplemental vitamin A, the vitamin status of cows will decrease over the winter and potentially become deficient. There is a wide level of bioavailability for vitamin A in mineral/vitamin supplements. Even if you are feeding a good quality mineral/vitamin supplement, animals may not be absorbing an adequate amount. Feed with elevated nitrate concentrations will also interfere with vitamin A absorption, another compounding factor during a drought. Vitamin A concentration will decrease over time, so vitamin A supplements should be stored for short periods (e.g. not bought in the fall and kept until spring).

Cows need 30,000 to 50,000 IU of vitamin A/hd/day. Injectable vitamin A is a quick method of returning the cow's vitamin A status back to normal. 1.5 million IU of vitamin A are needed for an adult cow. If severely vitamin A deficient, monthly injections may be needed.

Newborn calves obtain the majority of their vitamin A by ingestion of colostrum. Very little vitamin A is transferred across the placenta, unlike other minerals and vitamins. Calves born to vitamin A deficient cows may need a parenteral injection of vitamin A. Newborn calves require 500,000 IU of vitamin A.

For diagnostics you need a 1 ml serum sample to assess serum vitamin A status. An adequate number of cows in all the production classes of young heifers to older cows need to be sampled. Liver from calves that have nursed can be used to evaluate vitamin A status. If a calf did not nurse a liver sample will not be helpful to determine vitamin A stasis. If low vitamin A status is a concern it should be addressed prior to calving to ensure the calves are healthy and able to respond to the environmental stress in the spring.
Healthcare society tabs Lesa Reves as Technician of the Year
Kudos to Lesa Reves! She was presented with the Kansas Society for Healthcare Central Service Professionals (KSHCSP) 2018 Technician of the Year Award at the Central Plains Expo Conference, held in Wichita Oct. 4-5.
Lesa is a certified registered central service technician (CRCST) in the Central Prep Department of the Veterinary Health Center. Lesa was nominated by Susan Hazelbaker, agricultural technician at the Veterinary Health Center.
Read more ...

Congrats to Lesa Reves (third from left) on being honored by the KSHCSP. She is joined by board members Liz Botkin, secretary; Rene Ensz, treasurer; and Joanna Berg, president (who is a procurement officer in the KSVDL).
"Lesa has worked extremely hard to learn her craft," Susan Hazelbaker said. "Central Preparation is one of the most critical services within the VHC due to the important task of providing the hospital and the many services within our hospital sterile surgical instruments and a variety of specialty 'packs' and surgical gowns and laundry. The work load is massive. Any given day there are 'turn-arounds,' Doctors needing anything you can imagine and the list goes on and on."
"I am honored to receive this award from my peers in the Kansas Society of Healthcare Central Service Professionals that recognizes technicians in both veterinary and human health," Lesa said. "Having completed my International Association of Healthcare Central Service Materiel Management (IAHCSMM) Certified Registered Central Service Technician (CRCST) certification in August, this nomination, by one of my fellow workers at the Veterinary Health Center to notice my efforts, is greatly appreciated.
"The demands and stresses of even learning the position are lofty," Susan added. "Yet Lesa has excelled and gone above and beyond to include course work, higher level certifications, and attended several conferences and workshops. She is a superb asset to our hospital and mostly works 'behind the scenes' due to the closed off area that is Central Preparation."
Fourth-year student Mark Spare receives AABP-Zoetis Scholarship
Fourth-year veterinary student Mark Spare was among 12 students selected nationwide to each receive a $5,000 scholarship award at the annual conference of the American Association of Bovine Practitioners (AABP) held Sept. 14-16 in Phoenix, Arizona.
The purpose of the AABP Foundation – Zoetis Scholarship is to identify and support the most superior students in the third year of veterinary school ...
Read more ...
that demonstrate the character, knowledge, experience, motivation, and potential to become outstanding bovine veterinarians in the United States, prepared to meet the needs of the 21st century.
The scholarship bestows the students with a one-time cash award to be used at their discretion to provide them with unique educational experiences to maximize their preparation for the future. The scholarship also provides a stipend to assist with travel and housing expenses for the AABP Annual Conference in the year it is awarded.
"A total of $331,250 in scholarships and travel stipends were awarded during the AABP Annual Conference" notes AABP Executive Vice President Dr. K. Fred Gingrich, II. "These scholarships are supported by generous donations from Zoetis through the AAABP Foundation, Merck Animal Health, donations from individual members through the Amstutz Scholarship Fund Live and Silent Auctions, the 5K Stampede Fun Run sponsored by Boehringer Ingelheim, and individual donations throughout the year."
The evaluation of scholarship applicants is based on information from electronic applications about the students' experiences, academic achievements and extracurricular activities. Each applicant's ability to provide written answers to two essay questions is also a criteria for award selection.

Front row (L-R): Michelle Morelli, Sydney Westbrook, Danielle Mzyk; Back row (L-R): AABP Foundation Chair Dr. Virginia Fajt, Becca Gibbs, Mark Spare, Robert Stenger, Bryan Welly, Jessica Gaska, Nate Baribault, Brandon Colby, Caelah Doerr, Dr. Roger Saltman (Zoetis).
Regular features
Alumni Events, Development and Continuing Education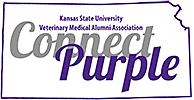 The Veterinary Medical Alumni Association organizes alumni receptions at several of the national annual conferences plus continuing education events and more. This month's section includes information about our Cat Town Pregame Tailgate events and more.
See news and upcoming events below ...
Join us for the K-State College of Veterinary Medicine Pregame Tailgate!

We hope to see you this football season at our Pregame Tailgates in Cat Town! We will be hosting a meal at every home football game two hours before kickoff. Be sure to bring your friends and family for a great time with other alumni, faculty members and students of the K-State College of Veterinary Medicine. Festivities will wrap up 30 minutes before kickoff to allow travel time to the stadium. Come together and join the Veterinary Medicine family as we cheer on the Cats!This season's Cat Town is generously sponsored by Norbrook. Visit their website for more information about their company.
2018 Football Schedule
October 13, 2018
K-State vs. Oklahoma State

Cat Town: 9 am

Kickoff: 11 am

November 10, 2018
K-State vs. Kansas
Cat Town: TBA
Kickoff: TBA
November 17, 2018
K-State vs. Texas Tech
Cat Town: TBA
Kickoff: TBA
RSVP Today for the first Cat Town at this link! Need Directions to Cat Town? Visit this link.
In Memoriam - Recently Departed Alumni
Dr. Kristina Diane Booker, DVM 2002
Sept. 13, 2018
Dr. T. Douglas Heath, DVM 1957
April 29, 2017
Dr. Joseph A. Kobuszewski, DVM 1976
Sept. 13, 2018
Dr. W.E. Mathes, DVM 1961
Aug. 25, 2018
Dr. Patrick Jerome Moriarty, DVM 1980
Sept. 10, 2018
Dr. Danny H. Naiman, DVM 1974
Feb. 4, 2018
Dr. Dale K. Sorensen, DVM 1946
Sept. 11, 2018
Questions about Alumni or CE events?
Contact: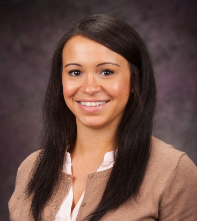 Ashley McCowan
Alumni and Events Coordinator
785-532-4833
amccowan@vet.k-state.edu
Dana Parker
Program Assistant
785-532-4528
dlaparker@vet.k-state.edu
News Ticker
More activities and accomplishments in the College of Veterinary Medicine:
Along with collaborators from Purdue University, Dr. Bob Rowland participated in workshops on African Swine Fever (ASF) biosecurity for producers and veterinarians in the Ukraine. The workshops, held between Sept. 18-20, in Kyiv and Kharkiv were part of a larger program supported by a USDA FAS grant. The principal director of the project is Roman Pogranichniya from Purdue. Each workshop, attended by about 100 participants, featured presentations by experts from the Ukraine, United States and Spain. The goal of the presentations was to provide basic information on biosecurity principals, especially as they relate to large and small pig farms in the Ukraine. Dr. Rowland delivered a presentation on the risks of virus transmission in feed, a project headed by Dr. Megan Niederwerder at K-State.
Drs. Tara Mauro and Chris George passed the ACVIM certification exam. Dr. Katelyn Fentiman passed the ABVO certifying examination. Drs. Olga Norris and Sabina Sheppard passed their ACVIM general exam. Dr. Katie Tucker-Mohl passed her oral radiology boards. She is now an ACVR Diplomate!
Dr. Beth Davis presented, "Veterinary Education and the Field of Equine Medicine" for the Careers and Cases in Veterinary Medicine for the K-State Olathe lecture series on Sept. 12.
KAWSE held their 7th Annual Women of Distinction Recognition Ceremony on Sept. 13 where Clinical Sciences faculty members Drs. Beth Davis and Jessica Meekins were both honored at the event.
Dr. Mike Apley presented a seminar entitled, "Antibiotic Stewardship in Animal Health" at the K-State Olathe Regulatory Affairs in Animal Health seminar series on Sept. 19.
The College of Veterinary Medicine hosted a Rabies Awareness Workshop: A One Health Prospective, Sept. 21-22. Dr. Laurie Beard presented, "Rabies in Horses" and Sue Nelson presented, "Dog Bite Prevention and Information for Pet Owners for Rabies Awareness."
Dr. Tom Schermerhorn presented two lectures at the 2018 Southwest Veterinary Symposium in El Paso, Texas on Sept. 20-21. His presentations were entitled, "Is Endocrine Screening a Good Idea? Trails of Cushing's Disease, Triumphs of Cushing's Disease," and "Hypoadrenocorticism After the Crisis; Update on Feline Diabetes Remission; Insulin and Its Frustration; Refresher Course on Diabetes Insipidus."
Dr. James W. Carpenter along with fellow faculty members Drs. Geraldine Magnin and Butch KuKanich published, "Pharmacokinetics of Oral Gabapentin in Caribbean Flamingos (Phoenicopterus Ruber Ruber)," in the Journal of Zoo and Wildlife Medicine. Dr. Carpenter presented a paper on the "Pharmacokinetics of oral gabapentin in flamingos" (Browning, Carpenter, B. Kukanich, Magnin), chaired the Editorial Board of the Journal of Avian Medicine and Surgery, and co-chaired the research session at the ExoticsCon in Atlanta, Gerogia, Sept. 22-27.

Fourth-year students Caitlin Diggs, Kelsey Madden and Kara Parsons visit the butter sculpture.

Fourth -year students Heidi Yonkey, Kaitlin Rigby and Amanda Lydic get hands-on experience at the Birthing Center.

Another group of our fourth-year students (except as indicated) visit the butter sculputre: (from left) Joyce Osgood, Lindsay Noland (K-State Agricultural Education student), Janine Garcia, Dr. Bob Larson, Kacey Solotoff, Amanda Jones, Brigid Ernst (K-State Agricultural Communications ACJ student) and Laura Erbe.

Fourth-year students Katharine McIver and Katelyn Ingram represent the CVM at the American Royal student presentations in Kansas City September 25-28. They provided back-to-back eight-to-10-minute presentations to thousands of second- and third-grade students from the KC area, using props and interactive techniques to demonstrate the role of veterinary medicine in livestock health.

Susan Rose is definitely in Kansas, with her artistic version of its famous fictional fido, Toto. When she's not helping teach clinical skills, Susan Rose, enjoys painting and participating in art projects. She designed a "selfie" version of Toto that incorporated several of her own original paintings inspired by the 1939 film, "Wizard of Oz." Her Toto sculpture was on display at the Columbian Theatre part of the Spirit of Oz and annual Oztoberfest celebration held in Wamego Oct. 6. This year several one-of-a-kind miniature Toto sculptures, were hand-painted by the Columbian Artist Group's members to emulate Wamego's larger "Totos Around Town" project. James Coffman, former CVM dean and retired K-State provost, also had artwork on display for Oztoberfest.

Dr. Lily Edwards-Callaway, assistant professor of animal sciences at Colorado State University, speaks to a new class in the CVM that is focused on animal behavior. The class is led by Dr. Sara Gonzalez with assistance from Dr. Neala Boyer. Students learn how to address behavior concerns through behavior modification, desensitization, counter conditioning, and psychopharmacology. Other goals of the course are to discuss practices that reduce fear in patients and explore concepts in the behavior of equine, large animal, and exotic species. Dr. Edwards-Callaway visited the class Sept. 6.


Third-year student Katelyn Guill-Sanchez shared photos from a colorful event held in September when the Broad Spectrum club (K-State's LGVMA chapter) tried a new event to attract students — dinner and a T-shirt tie-dye event. "It was a hit!" Katelyn said, "We had more than 40 students come. This was a big deal for us, especially with LGBT history month approaching."
New Arrivals/Recent Departures
Click here to see the New Arrivals/Recent Departures at the CVM ...
Welcome to:
Benjamin Wiens, Veterinary Diagnostic Laboratory, Research Assistant
Sharon Greene, Dean of Veterinary Medicine, Program/Project Assistant
Sandra Kemp, Dean of Veterinary Medicine, Academic Program Specialist
Shiwei Xu, Veterinary Diagnostic Laboratory, Research Assistant
Andrea Dixon, Diagnostic Medicine/Pathobiology, Research Associate
Juan Almaraz, Veterinary Health Center, Intern
Glenn Brown III, Dean of Veterinary Medicine, Public Safety Officer
Paidashe Hove, Diagnostic Medicine/Pathobiology, Research Associate
William McGaughley, Dean of Veterinary Medicine, Computer/System Specialist
Qinghong Ran, Veterinary Diagnostic Laboratory, Research Assistant
Farewell to:
Darla Singleton, Veterinary Health Center, Client Services Assistant
Tylyn Tan, Veterinary Health Center, Client Services Assistant
Adi Wasserkrug Naor, Veterinary Diagnostic Lab, Clinical Assistant Professor
Mary Sue Moore, Dean of Veterinary Medicine, Admissions Evaluator
Jessica Hessman, Veterinary Diagnostic Laboratory, Laboratory Client Services Assistant
Lifelines is published each month by the Marketing and Communications Office at the College of Veterinary Medicine. The editor is Joe Montgomery, jmontgom@vet.k-state.edu.
Lifelines index

Download Lifelines LITE (this is a condensed legal-sized PDF and has less information than above)