September 2018 - Vol. 13, No. 9
Top Stories
Veterinary students see red
Alumni invite duo to Nebraska State Fair livestock program

Two third-year veterinary students, Anna Hickert and Matthew Kelso, recently took advantage of a special opportunity to work with a state fair livestock program – in Nebraska.
Dr. Randall Pedersen, DVM class of 1965 from Royal, Nebraska, has served as the Nebraska State Fair veterinarian for 40 years and was excited at the idea of bringing K-State students to the state fair in Grand Island, Nebraska.
Click to read ...

Third-year students Anna Hickert and Matthew Kelso work with Dr. Missy Girard-Lemons (center) at the livestock program at the Nebraska State Fair. Dr. Girard-Lemons is a 1999 DVM graduate and currently practices in Grand Island where the state fair is held.

| | |
| --- | --- |
| | |
| | Matthew and Anna show off two piglets from a litter of 12. |
| | |
| | Dr. Randall Pedersen, DVM class of 1965, has served as the Nebraska State Fair veterinarian about 40 years. He was excited to host K-State veterinary students at the fair. |
"This trip provided an invaluable opportunity to experience all the complexities and urgencies associated with show medicine," Anna said. "Dr. Pedersen has a lifetime's worth of experience that, combined with his medical education, allow for very inventive and intuitive treatment protocols."
Matthew and Anna assisted in various roles, including livestock check-in, emergency services and drug testing animals.
"We also had the chance to work with Dr. Missy Girard-Lemons [K-State DVM class of 1999] in the University of Nebraska-Lincoln Birthing Pavilion at the fair where we helped deliver 12 piglets," Matthew said. "We spent time explaining to the general public about veterinary care for farm animals, how farmers care for their animals, and how farmers touch the lives of Americans every day with the food and fiber they produce. During this time, we were also able to work with undergraduate pre-veterinary students from UNL."
"I had a wonderful time up at the state fair working under Dr. Pedersen, Dr. Girard-Lemons and all of the staff including Livestock Director Bill Angel, Nancy Pederson and many others," Anna added. "I learned much in my short time at the NSF, and I cannot thank the entire team we worked with enough. This is an opportunity that should be offered to future veterinary students to supplement invaluable teachings that cannot be learned within the four walls of the classroom."

Anna and Matthew work with several undergraduates students from the University of Nebraska-Lincoln.

Mentors inspire alumni couple to support food animal research
A generous new gift will support graduate student work and research in food animal medicine in the Department of Diagnostic Medicine and Pathobiology (DMP), while honoring two long-time CVM professors who are leaders in this field.
The gift was made by Drs. Kelly and Marcie Lechtenberg, Oakland, Nebraska, and has created the T.G. Nagaraja and M. M. Chengappa Excellence Fund.
Read more ...

Drs. M.M. Chengappa, Kelly and Marcie Lechtenberg and T.G. Nagaraja reunite outside Trotter Hall.
"The Lechtenbergs' gifts over the years have supported a wide variety of department needs, from infrastructure including a state-of-the-art conference room in Coles Hall, student support, support of specific research projects and as an investment in the future of our training and research programs," said Dr. Derek Mosier, head of DMP.
"The health and well-being of food-producing animals is an area of strength and focus in the Department of Diagnostic Medicine and Pathobiology," said Dr. Bonnie Rush, interim dean of the College of Veterinary Medicine. "Private funding to support research and graduate students is an unusual and special gift and will strengthen the department's competitive advantage to obtain additional funding and recruit exceptional graduate students. We appreciate the generosity and vision of the Lechtenberg family to support research and graduate education."
"This gift in particular is also a great recognition of two long-time, dedicated and highly accomplished members of our department," Dr. Mosier added. "Drs. Chengappa and Nagaraja have collectively more than 70 years of service to the department and university, so this is a well-deserved acknowledgement of their significant impacts on research in bacteriology and on undergraduate, veterinary and graduate student training."
Dr. Kelly Lechtenberg received his doctor of veterinary medicine from K-State in 1987 and his doctorate in ruminant nutrition in 1988. Dr. Nagaraja was his major professor and Dr. Chengappa was a member of his graduate committee for his doctoral studies.
"I was very fortunate to have such wonderful models of scholarship, integrity and mentorship during my time at K-State," Kelly said. "Nag and Chengappa have always been amazingly generous with their time. They taught me the value of well-designed and carefully executed, purposeful research. They serve as the ultimate example model for how educators can mentor students. Marcie and I are happy to be able to help other students, to advance the science for food animal care and production and to honor our friends."
"I still remember the day Kelly, a DVM student at the time, walked into my office to talk about his interest in a Ph.D. degree," said Dr. Nagaraja, University Distinguished Professors. "The research on liver abscesses that he initiated and laid the foundation has turned out be one of my most productive accomplishments. Kelly was one of the most hard-working students I had and his continued dedication and extraordinary work ethics are the reasons for his successful research enterprise."
"Drs. Marcie and Kelly Lechtenberg are very caring and giving people," said Dr. Chengappa, University Distinguished Professor. "They are not only very generous in giving money for research and scholarly activities, but also very generously give their love and affection to people in the community and profession. Dr. T.G. Nagaraja and I, along with our families, are immensely blessed and fortunate to have close interaction with the entire Lechtenberg family at both the personal and professional levels. We are deeply touched by their kindness through this generous donation."
Dr. Kelly Lechtenberg founded the Veterinary and Biomedical Research Center (VBRC), which helps design and conduct research that guides potential products through the FDA and USDA regulatory approval pathway for vaccine and pharmaceutical manufacturers. In 2005, Lechtenberg was honored as the Alumni Fellow for the College of Veterinary Medicine.
He currently serves on the advisory boards for several international animal health companies, and on the board of directors for several smaller biomedical and animal health companies.
Dr. Marcie Lechtenberg received her master's in speech communications from K-State in 1986, a master's in marriage and family therapy in 2012 and her doctorate in marriage and family therapy from the College of Human Ecology in 2014. She serves as the clinical director for the Couple and Family Therapy program in the College of Human Ecology at K-State.
The Lechtenbergs are members of the KSU Foundation board of trustees, and Kelly serves on the board of directors for the foundation. As Kansas State University's strategic partner for philanthropy, the KSU Foundation inspires and guides philanthropy toward university priorities to boldly advance K-State family. The foundation is leading Innovation and Inspiration: The Campaign for Kansas State University to raise $1.4 billion for student success, faculty development, facility enhancement and programmatic success. Visit www.ksufoundation.org for more information.
Ruminant relief: Boehringer Ingelheim recognizes Dr. Hans Coetzee for animal welfare
Good things come in threes for the CVM's Dr. Hans Coetzee, head of anatomy and physiology. For the third time in two years, he has been awarded for his work in livestock animal welfare and pain alleviation.
Boerhringer Ingelheim, a research-driven pharmaceutical company, presented Dr. Coetzee with one of two Ruminant Well-being Awards at the World Buiatrics Congress in Sapporo, Japan, on Aug. 30.
Read more ...
| | |
| --- | --- |
| | |
| | Dr. Laurent Goby (right) presents the CVM's Dr. Hans Coetzee with a 2018 Ruminant Well-being Award in Japan. |
His award was for achievement. The other recipient, Dr. Joshua Aleri, a faculty member at Murdoch University in Australia, was awarded for research.
The goal of these awards, is to raise public awareness of the role veterinarians or experienced researchers in veterinary science or related fields play in overseeing and improving the lives of farm animals.
"By supporting the Ruminant Well-being Awards, Boehringer Ingelheim confirms its long-term commitment to the cattle industry. We are proud to encourage and reward innovation in this field - these awards recognize exceptional contribution to the scientific knowledge on ruminant well-being," shared Dr. Laurent Goby, Global Marketing Senior Manager Cattle, Boehringer Ingelheim Animal Health Business Unit.
In 2017, Dr. Coetzee was of six recipients of the World Veterinary Association's Global Animal Welfare Awards, which was presented in South Korea. The same year, he was presented the 2017 Animal Welfare Award by the American Veterinary Medical Association at its national convention.
In addition to being department head, Dr. Coetzee serves as interim director for the Nanotechnology Innovation Center of Kansas State and Institute of Computational Comparative Medicine, both housed in the College of Veterinary Medicine.
Dr. Coetzee is internationally known for his work in developing objective assessments of pain experienced by livestock animals during routine management procedures. He has secured more than $9 million in research funding from federal, nonprofit and industry sources, and his expertise is sought by academic researchers and pharmaceutical companies worldwide. He holds one U.S. patent for alleviating pain and improving performance during dehorning and castration, with an additional patent is pending. Coetzee also is co-founder of the biannual International Symposium on Beef Cattle Welfare.

The author or co-author of 140 peer-reviewed scientific manuscripts, Coetzee also has edited two books and is author or co-author of ten book chapters. He has served on a variety of animal welfare committees and boards, and has been the recipient of many industry awards, including the 2014 American Association of Bovine Practitioners' Award of Excellence and the 2014 Zoetis Award for Veterinary Research Excellence.

Coetzee earned his Bachelor of Veterinary Science in veterinary medicine from the University of Pretoria in South Africa and his doctorate in veterinary microbiology from Iowa State University. He also holds diplomate status from the American College of Veterinary Clinical Pharmacology, the American College of Animal Welfare and the European College of Animal Welfare Science, Ethics and Law.
More Headlines
K-State veterinary experts confront looming threat of African swine fever in Asia

Kansas State University veterinary experts are providing guidance to officials in East Asia on the emerging problem of African swine fever.
Dr. Jürgen Richt, Regents distinguished professor and director of the university's Center of Excellence for Emerging and Zoonotic Animal Diseases, known as CEEZAD, is an internationally recognized expert on transboundary animal diseases.
Click here to read more ...
| | |
| --- | --- |
| | |
| | Dr. Jürgen Richt joins Dr. Young Lyoo, dean of the Konkuk University College of Veterinary Medicine, in South Korea to speak about African swine fever and other contagious diseases. |
| | |
| | Asian reporters interview Dr. Richt about African swine fever following recent outbreaks in Asia. |
He was in Asia to deliver a series of presentations when an outbreak of African swine fever was reported in China on Aug. 1. A second outbreak was reported on Aug. 16, and a third on Aug. 19.

African swine fever is a highly contagious disease of domestic pigs and wild boar. The disease causes high fever, respiratory problems, weakness, and stillbirths. The economic consequences for the pork production industry are grim: Mortality rates among affected animals approach 100 percent. More than 8,000 pigs were culled in response to the initial outbreak, according to news reports.

"Efforts to handle a potential outbreak have not succeeded, so we have to be concerned about the disease spreading across national boundaries," Dr. Richt said. "The first outbreak occurred only a little more than 120 miles north of North Korea."

Dr. Richt spoke with veterinary medicine faculty and students at Konkuk University in Seoul, South Korea, and with members of South Korean media and swine associations. He said South Korea is not well prepared to handle the outbreak and that the country is working to improve its emergency procedures. Containing the disease is particularly difficult because it tends to spread via wild boars.

Dr. Richt also discussed the challenges facing those trying to develop vaccines for African swine fever. CEEZAD is actively involved in the effort to produce mitigation strategies to control African swine fever and to develop vaccines.

Dr. Young Lyoo, dean of the Konkuk University College of Veterinary Medicine, said Dr. Richt's information will help provide a front line of defense to save a major industry and protect a valuable protein source.

"Dr. Richt provided not only expert knowledge and opinion on the disease and a control, but also disseminated awareness to the public, government and industry through media exposure," Lyoo said. "His visit showed how important international cooperation is to fight against contagious transboundary disease."

Dr. Richt said the disease presents trade problems for China and other Asian countries. China produces nearly half the world's pork.

"African swine fever is a threat to world trade in the pork industry, which will ultimately affect western Europe, the United States and other trade partners," he said.

Dr. Stephen Higgs, director of Kansas State University's Biosecurity Research Institute, and Dr. Wenjun Ma, associate professor of diagnostic medicine and pathobiology at the university's College of Veterinary Medicine, also traveled to China to give invited talks at the Conference on Animal Infectious Diseases and Human Health jointly conducted by the Chinese Association of Animal Science and Veterinary Medicine and the Chinese Society for Immunology in Harbin, China. Higgs described work at the Biosecurity Research Institute, Richt presented a lecture on Rift Valley fever virus, and Ma discussed his work on bat influenza viruses.

Dr. Higgs said the invitations indicate international respect for Kansas State University research in infectious disease and biodefense.

"Our facilities and experts are second to none," Dr. Higgs said. "We are keeping a close eye on disease outbreaks around the world and maintaining a rigorous research program to defend against economically devastating livestock diseases."

"Fundamental science questions about diseases like African swine fever can only be addressed in the unique facilities we have by the talented faculty, students and staff at K-State," said Peter Dorhout, the university's vice president for research. "Our land-grant university heritage and mission align perfectly with how Professor Richt and his team apply their new knowledge about African swine fever to help protect the world's food supply and a critical agricultural industry."
Students volunteer at Sioux reservation
By Adrian Austin
It's not every day a group of veterinary students would give up their weekend to pile in a car and travel eight hours north, but a crew of four veterinary student recently went above and beyond.
On the weekend of Aug. 25, two third-year and two second-year students traveled to Lower Brule, South Dakota. In the true spirit of generosity, these students willingly donated their time to help in a free clinic at a Native American reservation.
Read more ...
| | |
| --- | --- |
| | |
| | Third-year students Sarah Wilson and Brooke Davis examine one of the dogs brought in for the free clinic. |
| | |
| | Second-year student Nicholas Mockus (right) assists during a procedure. |
| | |
| | Kat and cat - second-year student Katherine "Kat" Spaulding. |
During their stay, they assisted with spays, neuters, physical exams, vaccines and more.
The students received an invitation to come help at the free clinic – these invitations were well-earned. This summer, third-year student Sarah Wilson and second-year student Katherine Spaulding externed at Spay Arkansas in Springdale, Arkansas, for a week.
"At Spay Arkansas, I was able to complete 15 solo cat spays and 20 solo cat neuters," Sarah said.
Due to their exemplary work on spay and neuter procedures during the externship, the Spay Arkansas team offered an opportunity for the students to volunteer at a free clinic in South Dakota. Sarah and Katherine were encouraged to bring some of their K-State peers as well.
With that, Sarah and Katherine soon hopped into a vehicle with third-year student Brooke Davis and second-year student Nicholas Mockus. The group learned they would not only being working alongside the Spay Arkansas team, but also with B-Squad Dog Rescue and the Humane Society of the United States.
Because of its unique location on a Sioux tribe reservation in Lower Brule, Sarah said the free clinic was a busy hub. She detailed how they were asked to help with physical exams, vaccinations, deworming, diagnosing and treating, and educating the community.
"We each got the chance to perform solo spays and neuters, as well as assist with other surgeries," Sarah said. "Ultimately, about 130 dogs and cats were altered and over 250 more were given basic care."
In line with the spirit of giving, all the procedures performed on the pets did not cost clients a single dime. Sarah Wilson went on to mention that it was truly a great experience for K-State veterinary students to partake in hands-on learning – and they didn't have to worry about the trip's cost, as Spay Arkansas covered all expenses.
"This event was an amazing opportunity because we put our skills to the test by doing physical exams, giving vaccinations, prepping and recovering animals from surgery, and even doing some spays and neuters," Kathrine said. "However, the most rewarding part of this experience was the huge impact we made on the people and pets of this community."
Looking to the future, Spay Arkansas has made it known that they hope to continue the relationship with K-State to have the same clinic in South Dakota next year. Second- or third-year veterinary students are encouraged to keep watch for information on this opportunity next year.
"This is a great way to develop real-world experience, all while lending a helping hand," Sarah said.

Nicholas, Sarah, Kat and Brooke take a quick break with Dr. Eric Jayne and veterinary technician Janet Starling from Spay Arkansas.
Infectious disease researchers confirm mosquito species as possible vectors for emerging disease
A group including five K-State researchers has published an article demonstrating that two North American mosquito species could spread Usutu virus, an emerging pathogen in Europe and Africa. The virus has killed thousands of birds in Europe and has been associated with neurologic disorders such as brain inflammation in humans.
Read more ...
Christian Cook, doctoral student in pathobiology; Amy Lyons, master's student in veterinary biomedical science and research assistant in diagnostic medicine and pathobiology; Dr. Yan-Jang S. Huang, research assistant professor in diagnostic medicine and pathobiology; Dr. Dana Vanlandingham, associate professor of diagnostic medicine and pathobiology; and Dr. Stephen Higgs, professor and director of the Biosecurity Research Institute, co-authored "North American Culex pipiens and Culex quinquefasciatus are competent vectors for Usutu virus," which was published Aug. 17 in the journal PLOS Neglected Tropical Diseases. All five researchers are affiliated with the Kansas State University College of Veterinary Medicine.
Emergence of Usutu virus has caused an estimated 15.5 percent decline in the blackbird population of Europe. Like its close relatives Japanese encephalitis and West Nile viruses, Usutu virus can be transmitted from birds to humans through mosquitoes. The K-State researchers aimed to understand whether or not a cycle might be feasible in North America.
"Because Usutu virus poses a growing public health risk in Europe, we needed to know if North American mosquitoes could spread the virus," Vanlandingham said. "We found that two common species are able to transmit the virus; however, another species that frequently feeds on people in urban environments is unlikely to contribute to transmission here."
Mosquito-borne diseases have made international news in recent years because of outbreaks of Zika virus and chikungunya, but many other diseases, although less well known, may be grabbing headlines in the future.
"Once again, research at the Biosecurity Research Institute is breaking new ground, and these unique Usutu virus studies have potentially high public health importance. As observed with the emergence of West Nile, if introduced into new areas, it is difficult to predict which mosquitoes might transmit zoonotic viruses and how animal and human health may be impacted. Having such knowledge before a virus is introduced provides the ability to plan effective control strategies," Higgs said.
The study was funded by the U.S. Department of Homeland Security Science and Technology Directorate Homeland Security Advanced Research Projects Agency Chemical and Biological Defense Division and by the State of Kansas National Bio and Agro-Defense Facility Transition Fund.

The research team includes grad students Christian Cook and Amy Lyons (top left and right), plus Drs. Yan-Jang S. Huang (top middle), Dana Van Landingham and Stephen Higgs.
Beef Cattle Institute graduate student completes fellowship at MIT
By Adrian Austin
Dustin Aherin, a Ph.D. student with Kansas State University's Beef Cattle Institute (BCI), spent the 2018 spring semester attending the Massachusetts Institute of Technology (MIT) in Cambridge, Massachusetts, as part of the university's Sloan School of Management Visiting Fellows program.

Through the program, Dustin took classes focusing on systems dynamics, business management, entrepreneurship and innovation.
Read more ...
| | |
| --- | --- |
| | |
| | Dustin Aherin stands in front of the Great Dome on the campus at MIT in Cambridge, Massachusetts. |
Dustin's Ph.D. research at K-State focuses on building a model, a virtual cow herd, with which to conduct "what-if" analyses based on various factors including changing management practices, evolving technology applications and genetic selection, over a period of time.
"If you think about a cow herd, it's a circular process that feeds back on itself year-over-year, so it really fits well within the systems dynamics field," he explained.
His doctoral committee includes Dr. Bob Larson, professor of production medicine with the College of Veterinary Medicine; Dr. Bob Weaber, professor and extension beef specialist with the Department of Animal Sciences and Industry; Dr. Dustin Pendell, professor and director of graduate programs for the Department of Agricultural Economics; and Dr. Jessica Heier Stamm, associate professor with the Department of Industrial and Manufacturing Systems Engineering.
"This opportunity was particularly valuable because faculty from MIT were early innovators of systems dynamics, and the prestigious institution continues to provide influential leaders in the discipline," Dr. Larson said. Ultimately, systems dynamics is a powerful tool for decision making and the assessment of long-term sustainability for operational and industry practices.
According to a recent article by the National Academy of Sciences, the agricultural industry's greatest weakness is its lack of interdisciplinary efforts, Dustin cited. His research seeks a solution.
"My goal is to apply that type of thinking, that systems, interdisciplinary thinking, to account for various changes across the industry," he said. "To determine the unexpected or unforeseen consequences and what outcomes those result in over time."
Systems modeling proves advantageous, given its efficiency and affordability, particularly relating to the lengthy and highly variable beef lifecycle, Dustin said.
"You can simulate a study over 30 years in five minutes for a fraction of the cost and from the same perspective," he said.
Dustin earned both his bachelor's and master's degrees in animal sciences and industry from K-State in 2014 and 2017, respectively. His master's project assessed the economic risk of different bovine embryo transfer programs through stochastic simulation.

Dustin receives a certificate from Jason Jay, senior lecturer and director of the Sustainability Initiative at MIT Sloan.
Stats look good for MPH student's field experience
A summer in Paris sounds like a great recipe for sightseeing, but for Master of Public Health (MPH) student Kyle Braun, this was the backdrop for a broader view of the world.
"My job was to compile a summary on antimicrobial resistance (AMR) from more than 150 countries that report to the World Organisation for Animal Health (OIE)," Kyle explained.
Read more ...
| | |
| --- | --- |
| | |
| | MPH student Kyle Braun meets up with some K-State friends in Paris: Dr. Richard Rosenkranz and his family. Kyle was already in Paris for a field experience with the World Organisation for Animal Health (OIE). Dr. Rosenkranz has been one of Kyle's major professors. |
| | |
| | Kyle and other staff from the OIE take a break to watch a game together. |
"These are public health/one health statistics that are correlated by region and other variables such as income levels in countries from around the world."
Kyle worked under Drs. Elisabeth Erlacher-Vindel, Delfy Gochez and Margot Raicek in the science and new technologies department at the OIE. His work is being applied toward a field experience requirement for his MPH degree, which is in the physical activity area of emphasis.
"Kyle related this information to the responses from the Tripartite questionnaire (WHO-FAO-OIE) on the Country Progress in the Implementation of the Global Action Plan on Antimicrobial Resistance," Dr. Erlacher-Vindel said. "Currently, the OIE stores the AMU data in Excel workbooks, but is already on discussions to transform these data to a software database. Kyle helped on this process."
Although Kyle does not have a veterinary background, he does have educational and work experience in statistics.
"It was very helpful to have Kyle at OIE as he looked at the data from a different perspective," Dr. Gochez said. She and the other mentors are veterinarians. "Kyle was extremely valuable for the discussion on the future OIE software, taking advantage of his knowledge and experience, he was capable to identify possible mistakes when writing the specifications for the software and helped us to translate our daily work to characteristics that IT Staff could understand and reproduce for the software."
Kyle's trip and expenses were covered in part by an MPH travel scholarship.
"The internship wasn't paid, so the scholarship really helped," Kyle said, "plus I had money saved up."
Kyle said he plans to finish his thesis for MHP degree by September or October.
Regular features
Alumni Events, Development and Continuing Education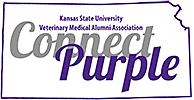 The Veterinary Medical Alumni Association organizes alumni receptions at several of the national annual conferences plus continuing education events and more. This month's section includes information about our Cat Town Pregame Tailgate events, a Rabies Awareness Workshop, 7th Annual KHC Horse Care 101 and more.
See news and upcoming events below ...
Join us for the K-State College of Veterinary Medicine Pregame Tailgate!
We hope to see you this football season at our Pregame Tailgates in Cat Town! We will be hosting a meal at every home football game two hours before kickoff. Be sure to bring your friends and family for a great time with other alumni, faculty members and students of the K-State College of Veterinary Medicine. Festivities will wrap up 30 minutes before kickoff to allow travel time to the stadium. Come together and join the Veterinary Medicine family as we cheer on the Cats!
This season's Cat Town is generously sponsored by Norbrook. Visit their website for more information about their company.
2018 Football Schedule
September 15, 2018

K-State vs. UTSA

Cat Town: 1:00 p.m.
Kickoff: 3:00 p.m.

September 29, 2018

K-State vs. Texas

Cat Town: TBA
Kickoff: TBA

October 13, 2018

K-State vs. Oklahoma State

Cat Town: TBA
Kickoff: TBA

November 10, 2018

K-State vs. Kansas

Cat Town: TBA
Kickoff: TBA

November 17, 2018

K-State vs. Texas Tech

Cat Town: TBA
Kickoff: TBA
RSVP Today for the first Cat Town at this link!
Need Directions to Cat Town? Visit this link.
---

2018 Rabies Awareness Workshop: A One Health Perspective
Kansas State University College of Veterinary Medicine will be hosting a two-day workshop with lectures and wet-labs covering pathogenesis, wildlife rabies control and prevention, state regulatory issues, new vaccines and vaccine protocols, human exposure and bite prevention.
The workshop will be hosted at the IGP Institute at Kansas State University,1980 Kimball Ave, in Manhattan, Kansas on September 21-22, 2018.
---
Sessions include:
Emergency Preparedness - Eric Thompson, Code 3

Microchipping - Dr. Tom Lenz

Emergency Response: Story of Experience

Kansas Department of Ag - Division of Animal Health - Dr. Andy Hawkins or Dr. Justin Smith

Hands On Experience/Labs
Microchipping Demo
First Aid Review
Recommended Practices
Code 3 Rescue
See Brochure for More Info
---
In Memoriam - Recently Departed Alumni
Dr. Dale I. Crawford, DVM 1946
Aug. 21, 2018

Dr. Phyllis H. Larsen, DVM 1947
Aug. 11, 2018

Dr. Gene Warren Porter, DVM 1951
Aug. 14, 2018

Dr. Stanley Edwin Worl, DVM 1951
Aug. 11, 2018

Dr. John William Meyer, DVM 1952
Aug. 8, 2018

Dr. Marvin Eugene Freel, DVM 1961
April 7, 2018

Dr. Richard R. Hilmer, DVM 1961
Aug. 1, 2018

Dr. Richard Edsel Pursley, DVM 1975
May 27, 2018
Questions about Alumni or CE events?
Contact: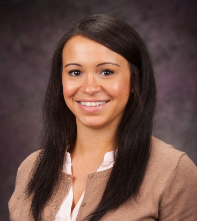 Ashley McCowan
Alumni and Events Coordinator
785-532-4833
amccowan@vet.k-state.edu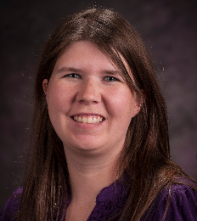 Dana Parker
Program Assistant
785-532-4528
dlaparker@vet.k-state.edu
News Ticker
More activities and accomplishments in the College of Veterinary Medicine:
Dr. Mark Morton and Dr. Rachel Holicky both passed the ACVP certifying exam.
Dave Hoffman, recruitment coordinator, and Dr. Callie Rost attended K-State Celebrates in Overland Park, Kansas. This is a universitywide recruiting event for high school students in the Kansas City area.
Tuyen Nguyen, graduate student in NICKS, received a first place award in her oral presentation entitled "Cell Membrane Disguised Nanoparticle with Tumor Targeting Motifs" at the UNMC 5th Annual Biopharmaceutical Research and Development Symposium in Omaha, Nebraska.
The VHC and K-State Athletics have teamed up again this year for Willie's Pet of the Week photo contest. Vote for your favorite! https://www.facebook.com/Kstatesports/app/1228682487209106/
Drs. Butch and Kate KuKanich were thanked from the McNair Scholars Program for supporting the Summer Research Internship. Butch mentored scholar Marissa Komp and Kate mentored Brianna Salgado. Their guidance and expertise helped to provide research finding for the students to present at undergraduate research and professional conferences.

Drs. Susan Nelson and Neala Boyer, Rachel Wright, Ashley Vanmeter, Kaitlyn Banks and others have been involved in caring for the animals at the disaster relief center at Pottorf Hall in Manhattan after havoc was caused by local flooding. The team has been providing immunizations, cleaning cages and assisting owners. They are either a volunteer or on the board with the Kansas State Animal Response Team (KS SART) or the Northeast Kansas Animal Response Team (NEKART). Both organizations are dedicated to providing temporary shelter and care for pets displaced by the Manhattan floods.
By Sara Wilkes
I was fortunate enough to spend two months in Nepal this summer – one month exploring and one month volunteering with the Kathmandu Animal Treatment Center (KATC). I found the organization while researching international veterinary volunteer opportunities in Asia, and hoped that I would gain valuable experience in working with street dogs and evaluating patients in a limited resource environment.
KATC was founded in 2004 to cater to the ever-growing need for animal birth control programs within the capital city. Since then, they have expanded to serve a major role in rescuing and rehabilitating injured or ill street dogs. KATC runs on donations and veterinary/other volunteer hours.
I was able to meet other animal lovers from all over the world, bonding every day over the special dogs that call KATC home for a little while. They currently have only one veterinarian to oversee 30-plus dogs and come up with management solutions for each patient.
Each day was a new challenge – many local people drive or take a motorcycle to bring us injured dogs and cats, but most of the time, we drive out to find dogs that have been reported to our clinic, transporting them back in the ambulance.
Some of the challenges ranged from helping establish a quarantine area during a canine distemper outbreak to medical management of a paralyzed new mother who still had nursing pups. I had learned about most of the parasites and skin conditions that plague the dogs, but nothing prepared me for many of the cases. On one occasion, we treated dogs with hot water/acid burns from people trying to drive them away from their house, and others that had wounds crawling with maggots due to a lack of treatment.
I cannot say enough about the boost in confidence that this volunteer experience has given me headed into clinics and my career. In fact, it has persuaded me that emergency and critical care is my primary interest and career pursuit, as well as encouraging my interest in animal welfare and forensic investigation.
The Nestle Purina Petcare Company generously donated 18 dog houses to be painted as a "Houses for House" event, which helped kick off a new "House" system at the CVM. The painted houses are auctioned off to benefit the Riley County Humane Society (RCHS). Above several groups of students express their creativity in coming up with designs.

Fourth-year student Jason Banning shows a youngster how to use a stethoscope at the Helping Hands Humane Society in Topeka, Kansas. The Veterinary Health Center and Mobile Surgery Unit were in Topeka Aug. 18 for local participation in a national pet-adoption event called "Clear the Shelters." That day 118 pets were adopted at the shelter.
New Arrivals/Recent Departures
Click here to see the New Arrivals/Recent Departures at the CVM ...
Welcome to:
Dr. Sara Correia Dias, Clinical Sciences, Clinical Assistant Professor
Dr. Miranda Frohlich, Diagnostic Medicine/Pathobiology, Medicial Resident Year 1
Dr. Wei Chun Chou, Anatomy & Physiology, Fellow (Post Doc)
Taeyong Kwon, Diagnostic Medicine/Pathobiology, Research Assistant
Dr. Maria Jugan, Clinical Sciences, Assistant Professor
Keleigh Schettler, Anatomy & Physiology, Research Assistant
Brandi-Jo Johnson, Veterinary Health Center, Client Services Assistant
Brittany Close, Veterinary Health Center, Client Services Assistant
Tylyn Tan, Veterinary Health Center, Client Services Assistant
Ashley Doerfler, Diagnostic Medicine/Pathobiology, Research Assistant
Dr. Oscar Chavez Zamora, Clinical Sciences, Clinical Assistant Professor
Miriam Macedo, Veterinary Diagnostic Lab, Research Assistant
Farewell to:
Mia Keady, Veterinary Diagnostic Laboratory, Research Assistant
Dr. Chandramouli Kondethimmanahallihanumanthara, Diagnostic Medicine/Pathobiology, Fellow (Post Doc)
Brooke Neiberger, Veterinary Health Center, Veterinary Technician I
Jerry Losey, Dean of Veterinary Medicine, Computer/Systems Specialist
Carolina Garcia, Diagnostic Medicine/Pathobiology, Research Assistant
Dr. Philine Wangemann, Anatomy & Physiology, Distinguished Professor
Gail Ragan, Anatomy & Physiology, Research Assistant
Dr. James Lillich, Anatomy & Physiology, Associate Professor
Dr. Azhagiya Ettayapuram Ramaprasa, Anatomy & Physiology, Fellow (Post Doc)
Lifelines is published each month by the Marketing and Communications Office at the College of Veterinary Medicine. The editor is Joe Montgomery, jmontgom@vet.k-state.edu.
Lifelines index

Download Lifelines LITE (this is a condensed legal-sized PDF and has less information than above)