June 2018 - Vol. 13, No. 6
Top Stories
New $3.7 million NIH grant supports collaborative research against MERS coronavirus
A relatively new virus has commanded the attention of a team of multi-institutional researchers and prompted a $3.7 million for five-year research project.
"Since the unexpected emergence of Middle East Respiratory Syndrome coronavirus (MERS-CoV) in 2013, the ongoing outbreaks of MERS in the Middle East and the potential for global transmission of MERS have underscored the urgent need for effective preventive and therapeutic measures against this highly virulent coronavirus," said Dr. Kyeong-Ok "KC" Chang, a virologist at the Kansas State University College of Veterinary Medicine.
Click to read ...
| | |
| --- | --- |
| | |
| | Co-crystallization of Middle East Respiratory Syndrome coronavirus (MERS-CoV) 3C-like protease and one of the effective compounds. |
Dr. Chang is collaborating with multiple scientists from various disciplines: Dr. Yunjeong Kim, a virologist from Kansas State University; Dr. William C. Groutas, a medicinal chemist at Wichita State University; Dr. Stanley Perlman, a virologist at the University of Iowa; and Dr. Scott Lovell, a structural biologist at the University of Kansas.
The title of their grant is, "Small Molecule Protease Inhibitors against Middle East Respiratory Syndrome coronavirus." The grant is provided under the category of R01 funding by the National Institutes of Health's National Institute of Allergy and Infectious Diseases.
Coronaviruses are part of a group of RNA viruses that look like a corona or halo when viewed under the electron microscope. Directly acting inhibitors such as polymerase inhibitors and protease inhibitors have been successfully developed and available to the public against some of important viral infections like the human immunodeficiency virus and hepatitis C virus. But there is no specific antiviral available for MERS-CoV yet.
Drs. Kim, Chang and Groutas have been working on protease inhibitors for a fatal feline coronavirus infection, called feline infectious peritonitis (FIP) and have recently shown the efficacy of their inhibitor in the treatment of FIP in feline patients, showing the promising potential for their approach for the development of antiviral drug for coronavirus infection.
"MERS-CoV has two viral proteases that are essential for viral replication, making them attractive therapeutic targets," Dr. Chang said. "We are working on the development of protease inhibitors against one of MERS-CoV proteases by optimizing current effective compounds toward preclinical drug candidates. This campaign will have a significant impact on MERS-CoV research and public health."
The grant is expected to support work from 2018 to 2023.
Veterinary students join Beef Cattle Institute for industry education
By Shelby Mettlen

Beginning May 14, 10 incoming first- and second-year veterinary students joined the Beef Cattle Institute (BCI) at Kansas State University for two weeks of beef industry-related tours, presentations and hands-on demonstrations.

Students Braxton Butler, Izabella Carmona, Lena Fernkopf, Jared Heiman, Ashley Joseph, Megan Westerhold, Meredith Schmidt, Matthew Kelso, Libby Farney and Shanlyn Hefley are part of the Veterinary Training Program for Rural Kansas (VTPRK), a state-funded effort provided through the College of Veterinary Medicine to return veterinary graduates to rural Kansas to serve counties of fewer than 35,000 residents.
Read more ...

The VTPRK students visit Cattle Empire LLC in Satanta.
s Cattle Empire LLC in Satanta.
The program provides up to $20,000 per year toward academic and professional development to each of five students per class over the course of four years. Graduates of the VTPRK program are required to practice veterinary medicine in a qualifying county for four years following graduation.

During the first week, the students, BCI Director Dr. Brad White and Kelly Oliver, program coordinator, toured a number of beef industry businesses across western Kansas. Starting at National Beef in Dodge City, the group moved to Forget-Me-Not Farms dairy in Cimarron, Cattle Empire in Satanta, Hy-Plains Feedyard in Montezuma, and finished up at Gardiner Angus Ranch and Ashland Veterinary Clinic in Ashland.

"The goal of hosting these students is to prepare our VTPRK students for success in rural practice," Dr. White said. "BCI works closely with several industries involved in rural practices and we want to work with students to help them gain early experience."

The following week, the students returned to Manhattan for five days of presentations by industry leaders, tours and cattle-handling demonstrations. The group traveled to St. Joseph, Missouri, May 24 to tour Boehringer Ingelheim and wrapped up the course with Animal Health Commissioner Dr. Justin Smith and Assistant Emergency Management Coordinator David Hogg at the Kansas Department of Agriculture building in Manhattan.

Lena Fernkopf, Circleville, Kansas, enjoyed the diversity of the tours and presentations.

"It was nice to be able to see all aspects of the cattle industry, from feedlot, to dairy, and everything in between," she said. "I also really enjoyed getting to visit with veterinarians and learn more about what they do on a daily basis and learn more about a career in veterinary medicine in western Kansas. Overall, I think the tours and presentations offered us an opportunity to see many aspects of the industry that many students will not get to see."

The students were recognized during the college's 80th Annual Conference for Veterinarians in Manhattan, Kansas, on June 3.

Students visit Boehringer Ingelheim in Saint Joseph, Missouri.
Students visit Boehringer Ingelheim in Saint Joseph, Missouri.
Students visit Boehringer Ingelheim in Saint Joseph, Missouri.
Students visit Boehringer Ingelheim in Saint Joseph, Missouri.
K-State team conducts first U.S. livestock study with Japanese encephalitis virus
By Gabriella Doebele
In what is believed to be the first study of its kind in the United States, Kansas State University College of Veterinary Medicine researchers found that North American domestic pigs are potentially susceptible to infections with the Japanese encephalitis virus (JEV).
"Japanese encephalitis virus is a mosquito-transmitted flavivirus that has high human and veterinary public health significance," said So Lee Park, a third-year veterinary student and concurrent Ph.D. student, who was the first author on this research article.
Read more ...
| | |
| --- | --- |
| | |
| | Dr. Dana Vanlandingham mentors So Lee Park, who is a concurrent DVM/Ph.D. student, on high-containment research at the Biosecurity Research Institute at K-State. |
| | |
| | |
| | So Lee demonstrates techniques in a training laboratory while wearing personal protective equipment. |
"Collectively, our study demonstrates for the first time that North American domestic pigs can contribute to the JEV transmission cycle as amplifying hosts."
Support for the research was provided in part through a State of Kansas National Bio and Agro-defense Facility (NBAF) transition grant since this mosquito-borne flavivirus is an NBAF priority pathogen. The research was conducted at K-State's Biosecurity Research Institute (BRI).
"In this study, domestic pigs from North America were intravenously challenged with JEV to characterize the pathological outcomes," said Dr. Dana Vanlandingham, associate professor in the Department of Diagnostic Medicine/Pathobiology (DMP) and corresponding author. "Detection of infectious viruses in nasal secretions suggest infected animals are likely to promote the vector-free transmission of JEV. As such, JEV may have the potential to become endemic in the U.S. after an introductory event similar to the recent emergence of West Nile virus, a closely related flavivirus."
Earlier research found that some North American mosquitoes can transmit the virus.
"This means that all components of the transmission cycle are present in the U.S." said Dr. Scott Huang, assistant research professor in DMP.
While an introductory event involving JEV has yet to happen in the U.S., researchers recommend increased international and possibly local surveillance of JEV through diagnostic methods. They believe JEV is both a significant swine and human pathogen that cannot be ignored.
This study was published in Scientific Reports on May 21. Other K-State contributors included Amy Lyons, research assistant in DMP and master's student in biomedical science; Victoria Ayers, a Ph.D. student in pathobiology; Susan Hettenbach, research assistant for the BRI; Dr. Kenneth Burton, program director of the National Agricultural Biosecurity Center at Kansas State University; Dr. Stephen Higgs, director of the BRI and professor in DMP; and Dr. Scott McVey, a USDA collaborator and director of the Center for Grain and Animal Health Research.
Meet So Lee Park, concurrent DVM/Ph.D. student
Learn how So Lee Park was inspired to do high-containment research at the Biosecurity Research Institute with Dr. Dana Vanlandingham.

Video shot and edited by Sofia Scavone and Gabriella Doebele.
More Headlines
Review on swine coronaviruses in North America featured on cover of Transboundary and Emerging Diseases
By Sofia Scavone
An image from the new review article by Kansas State University swine disease researchers in the College of Veterinary Medicine has been featured on the cover of the latest issue of the international journal Transboundary and Emerging Diseases: "Swine enteric coronavirus disease: A review of four years with porcine epidemic diarrhoea virus and porcine deltacoronavirus in the United States and Canada."
Read more ...
| | |
| --- | --- |
| | |
| | The cover images on the new issue Transboundary and Emerging Diseases is from a research article by the KSUCVM's Drs. Megan Niederwerder and Dick Hesse. |
In their article, Dr. Megan Niederwerder, assistant professor of diagnostic medicine/pathobiology, and Dr. Dick Hesse, professor and director of diagnostic virology, review the recent introduction and spread of porcine epidemic diarrhea virus (PEDV) and porcine deltacoronavirus (PDCoV) in the United States and Canada.
Although these two viruses were recently introduced in 2013 and 2014, respectively, both viruses are now endemic in United States swine herds. The authors review current and historical research on the viruses, including clinical disease in different age groups, post-infection viral shedding, the long-term impact of disease on growth and production, introduction and transmission risks, and herd management strategies.
"These two viruses have caused and continue to cause significant economic and production losses within the U.S. swine industry. Within the first year after PEDV was introduced, approximately 10 percent of the U.S. herd died due to the disease, primarily affecting very young piglets within a few days of age," Dr. Niederwerder explained. "Although these viruses cause the highest mortality rates in neonatal pigs, there is also evidence for long-term production impacts on older pigs."
One of the most revealing components of the manuscript was a survey of swine professionals conducted by Drs. Niederwerder and Hesse to compile information and opinions from stakeholders on the current swine enteric coronavirus situation in the field. Although control strategies varied significantly among respondents, the majority of stakeholders believed that eradication of PEDV and PDCoV was possible.
"A primary goal of this manuscript was to complete a comprehensive review of the research performed thus far as well as highlight important gaps in our knowledge to understand how best to manage and control these diseases," Dr. Niederwerder stated. "For example, viral shedding can be intermittent and prolonged after clinical signs resolve in pigs. Understanding the factors that impact shedding will help in management and the potential future eradication of these diseases."
Dr. Niederwerder and Dr. Hesse hope this review will provide a resource for practitioners, producers and researchers in disease prevention and control strategies for swine enteric coronaviruses. The cover photo highlighted in the June 2018 (v. 65, no. 3) issue of Transboundary and Emerging Diseases was kindly taken and provided by Dr. Jerome Nietfeld. The image shows small intestinal villous atrophy in a PEDV-infected pig. The literature review was supported by the National Pork Board grant 16-266.
Veterinary researchers find formaldehyde has negative impact on swine growth performance and gut microbiota

By Gabriella Doebele
The use of formaldehyde as an additive to control and reduce bacterial contamination in animal feed has raised eyebrows of applied swine nutritionists and veterinary researchers at Kansas State University. A new study has revealed complications that come with this dietary treatment.
Click here to read more ...
"The feed additive formaldehyde can be included in animal feed or ingredients to maintain complete feed and ingredients as Salmonella negative for up to 21 days in accordance with FDA regulations," said Dr. Raghavendra Amachawadi, assistant professor in the Department of Clinical Sciences.
More recently the use of the additive has increased in swine diets since research has demonstrated that treatment of the feed with formaldehyde inactivates Porcine Epidemic Diarrhea Virus.
"However, we hypothesized that the use of formaldehyde in swine diets may influence gut microbial composition due to its antimicrobial properties, which might negatively influence microbial populations and pig growth performance," said Dr. Amachawadi, who worked with Dr. Steve Dritz, professor and swine specialist in the Department of Diagnostic Medicine/Pathobiology (DMP). "The use of in-feed antibiotics has led to concern about antibiotic resistance in gut bacteria and their influence on gut microbiota. Likewise, information is lacking regarding formaldehyde inclusion in the diet of pigs."
This study was the first to report the effects of formaldehyde treatment of diets on pig gut microbiota. While treating the complete diet did reduce the microbial content of the feed as expected, treating the diets also led to reduced growth performance.
"We think that changes in gut microbiota which contributes to nutrient utilization led to the reduced growth performance," said Dr. Amachawadi.
This research was highlighted in Scientific Reports, which is published by Nature Publishing Group. Dr. Amachawadi has previously published several articles in collaboration with Applied Swine Nutrition Research team on feeding practices that influence antimicrobial resistance and gut microbiota. These include: "Effects of dietary copper, zinc, and ractopamine HCl on finishing pig growth performance, carcass characteristics, and antimicrobial susceptibility of enteric bacteria." in the Journal of Animal Science.
Chinese veterinary alumni discover first case of equine disease called HERDA
A pair of recent graduates of Kansas State University's US-China Joint Doctor of Veterinary Medicine (DVM) Program have just made a unique discovery less than a year after returning to China. Dr. Jing Li and Dr. Bo Liu, who both earned their DVM degrees in 2017, have already published a research article outlining the discovery of a unique equine case report in the Journal of Equine Veterinary Science.
"Hereditary equine regional dermal asthenia (HERDA) is a heritable disorder that has been described in quarter horses and related breeds," Dr. Li said.
Read more ...
| | |
| --- | --- |
| | |
| | Dr. Jing Li, right, utilizes a pair of Mongolian horses as part of a teaching herd at the China Agricultural University Colleges of Veterinary Medicine in Beijing. |
| | |
| | Dr. Li examines a donkey. |
"In our case report, we diagnosed a 2-year-old Quarter Horse filly with HERDA based on clinical findings and genetic testing. The observed clinical signs were stretchy, loose and thin skin, and open wounds on the upper body."
The title of the case report is, "A 2-Year-Old Filly With Hereditary Equine Regional Dermal Asthenia: The First Case Report From China." Dr. Li and Dr. Liu are both associate professors at the China Agricultural University College of Veterinary Medicine in Beijing.
"For historical perspective, barrel racing was introduced into China in the late 1990s," Dr. Liu explained. "In 2009, the first group of Quarter Horses for barrel racing were imported from Kentucky. Following this, more than 100 Quarter Horses were imported from the United States and Canada. In the meantime, the equine brood farms in China started breeding the imported Quarter Horses by either live cover or embryo transfer. The Quarter Horse population in China is new and minor – though growing – therefore Chinese equine veterinarians and horse owners are not familiar with HERDA or other heritable diseases commonly seen in Quarter Horses."
Dr. Li expects that as Quarter Horse farms continue to import and/or breed, HERDA cases would likely rise proportionally as numbers of Quarter Horses increase in China.
"With the severity of this disease, once affected, the horse can rarely be used for any competition, leisure riding, or breeding," Dr. Li warned. "To prevent significant economic loss, horse owners should be well-informed about these heritable diseases and the corresponding genetic tests available to them before breeding or purchasing potentially afflicted breeding stock."
"This important discovery by Drs. Li and Liu is remarkable, especially coming so soon in their careers," said Dr. Frank Blecha, associate dean of research in the College of Veterinary Medicine at Kansas State University. "However, it is no surprise to their DVM instructors and colleagues in the college. Their clinical training prepared them well to follow through on their observations with this important case report on HERDA. When we first met Jing and Bo in Beijing six years ago, we knew they would be outstanding veterinarians representing Kansas State University and China Agricultural University Colleges of Veterinary Medicine so very well."
Dr. Susan Nelson offers summertime safety tips for your pets
Summer is almost here and along with the fun of the great outdoors can come potentially dangerous situations for your pet, according to a Kansas State University veterinarian.
Dr. Susan Nelson, clinical professor at the Veterinary Health Center, shares several safety tips to keep your pet healthy and happy during the summer months.
Read more ...
Dr. Nelson recommends that your furry friends get started on a flea, tick and heartworm preventative to protect against the buzz and bites of fleas, ticks and mosquitoes.
According to Dr. Nelson, ticks bring many tick-borne illnesses, such as Lyme disease, Ehrlichiosis and Rocky Mountain Spotted Fever for dogs, and a most often deadly disease for cats called cytauxzoonosis. Fleas can cause flea bite anemia, flea allergy dermatitis, plague, tapeworms and Bartonella Henslae, which is the cause of cat scratch fever in people. With mosquitoes comes heartworm disease for both dogs and cats, which is often fatal if left untreated, she said.
"Year-round protection against all these parasites is recommended and there are many choices available for both dogs and cats," Dr. Nelson said. "Many of the heartworm preventives deworm against several intestinal parasites as well, which are also more prevalent during warmer weather."
With an increase in time spent outside, Nelson recommends reintroducing dogs slowly to exercise if they have been less active over the winter months or they may succumb to injury. If you take your dog to the dog park, make sure they are current on recommended vaccinations for your area and review dog park etiquette prior to going, Dr. Nelson said.
"It is important to watch your dog closely when interacting with other dogs as play can often turn too 'ruff' at times," she said.
For owners who plan to travel with their pet, Nelson recommends protecting pets' eyes from injury by not allowing them to stick out their heads while driving. Keeping pets buckled up or secure in a crate also will help avoid injury should there be an accident and to keep them from getting under the foot of the driver, she said. Also, avoid having them ride in the bed of a pickup as many dogs have been known to jump out or be ejected out in the case of an accident.
When temperatures are high, it is important to remember to never leave your pet confined to the car as heat stroke is too often a fatal consequence, Nelson said.
Many people and dogs are drawn to water activities during the warmer months. As pools reopen for use, make sure they are properly gated to keep out curious pets — and children — and avoid accidental drownings, Dr. Nelson said.
Dr. Nelson suggests additional safety precautions if taking your dog boating or fishing.
"If you take your dog boating, make sure he wears a life jacket if he cannot swim or if you will be far from shore. Also ensure your dog is vaccinated against Leptospirosis, a potentially deadly disease caused by a type of bacteria often found in lakes, ponds and standing water," Dr. Nelson said. "While fishing, keep baited and unbaited hooks and lures out of reach as many dogs have been known to swallow them or have them get stuck up in a lip, both situations often ending up with a trip to the veterinarian."
Summer also means that plants will be blooming and people out working in their yards.
"Many plants are toxic to your pets, including Azaleas and Rhododendrons; and all parts of lilies, including the pollen, are toxic to cats," Dr. Nelson said. "Herbicides, fertilizers and insecticides should be kept out of reach from your pets and instructions for use and when pets can be allowed back onto the lawn should be followed."
Some mulches contain parts of the cocoa bean, which can be toxic to dogs if ingested, she said.
Pets also see their allergies peak during this season, Nelson said. This can lead to itchy skin, sneezing and watery eyes.
"Speak with your veterinarian about options, as there are many new products that can help your pet combat seasonal allergies," Dr. Nelson said.
Grass also produces grass seeds, or awns, which often get caught up in the coat, ear canals or between the toes, and can migrate a great distance in the body and cause serious infections. Dr. Nelson recommends checking your dog's body and feet daily for these annoying, and possibly deadly, pieces of plant material.
This time of the year also brings with it an increased chance for severe weather with thunder, which is particularly traumatic for many dogs. Dr. Nelson said there are several nonprescription options to treat mild anxiety caused by thunder and other loud noises, but if your dog has severe phobias, speak to your veterinarian about prescription medications to help alleviate your pet's anxiety.
Finally, make sure your pet is properly identified with a tag and collar and a microchip to ensure, if lost, they will be returned to you. Even if your pet is kept indoors or not prone to wandering, Dr. Nelson said proper identification is always a good idea as there are many reasons why a pet can become lost or displaced.
For more information, contact the Veterinary Health Center at 785-532-5690.
Regular features
Alumni Events, Development and Continuing Education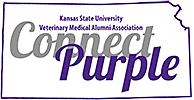 The Veterinary Medical Alumni Association organizes alumni receptions at several of the national annual conferences plus continuing education events and more. This month's section includes an update on all the recognition awards presented during the Alumni Reunion Weekend.
See news and upcoming events below ...
VMAA presents annual recognition awards at Alumni Brunch
The Kansas State University College of Veterinary Medicine and its Veterinary Medical Alumni Association recently honored a group of five alumni veterinarians and/or former faculty members with the presentation of annual recognition awards. These awards were presented during the Alumni Awards Brunch at the annual Alumni Reunion Weekend held at the college on June 2.
Dr. Martha O'Rourke, Toms River, New Jersey, was chosen as a recipient of a 2018 Distinguished Alumnus Award. Originally from Hoisington, Kansas, Dr. Martha Dunn O'Rourke earned both a bachelor's and Doctor of Veterinary Medicine degree from Kansas State University in 1964 and 1966, respectively. While in college she was known to her class by the nickname Marty.
After graduation Dr. O'Rourke (the Dr. Dunn) moved to the East Coast to pursue a career in small animal medicine. She completed the basic science course in ophthalmology at New York University Post Graduate School of Medicine in 1970. She is currently owner and president of the Small Animal Veterinary Associates PA in Toms River. She became board certified by the American Board of Veterinary Practitioners in companion animal medicine in 1983 and was recertified in 1990 and 2004. She elected emeritus status in 2003.
"I've been in practice 52 years and I have never wanted to do anything different," Dr. O'Rourke said. "This profession has been very good to me, and I'm proud to say I've owned my own practice for 46 years. It's wonderful to be recognized by my veterinary college, especially considering I attended at a time when I was one of the only women in my class."
Dr. Michael Moore, Surprise, Arizona, was also selected for a 2018 Distinguished Alumnus Award. Originally from Courtland, Kansas, he earned his DVM in 1968 from K-State, and then went to work as a veterinarian at an animal hospital in Superior, Nebraska. After six months, Dr. Moore joined the army and served as a captain for two years before returning to the animal hospital in Superior where he practiced until 1998. He joined Novartis Animal Health (then known as Grand Laboratories) in 1999 as the territory manager, custom vaccine/feedlot adviser, manager trainer and professional services veterinarian. Dr. Moore retired from Elanco Animal Health in 2016. He was a frequent speaker to local livestock associations and has represented the American Veterinary Medical Association (AVMA) at the Livestock Publications Council conventions.
"My DVM degree from the Kansas State University College of Veterinary Medicine has given me the opportunity to pursue a fulfilling career," Dr. Moore said. "The personal attention demonstrated by the faculty and staff created an atmosphere for learning not only the scientific and medical knowledge but also the skills necessary to work with people in practice, industry and organized veterinary medicine.
Dr. Kathleen Ritzmann, Madison, Nebraska, was the recipient of the 2018 Outstanding Young Alumnus Award for her notable achievements since graduating from Kansas State University. Along with her husband Dr. Jeffrey Korus, she owns and operates the Madison Country Veterinary Clinic. She earned both a Doctor of Veterinary Medicine degree and a Master of Public Health at Kansas State University in 2008.
Dr. Ritzmann grew up in Silver Spring, Maryland. She held an internship with the USDA's Animal and Plant Health Inspection Service in the summer of 2008 and then worked as the shelter veterinarian for the Animal Protective League (APL) in Springfield, Illinois, starting in October 2008, before returning to Nebraska in 2017.
"I am so thankful that the profession of veterinary medicine has allowed me to make a meaningful impact on the lives of animals and people," Dr. Ritzmann said. "I strive to make my family, my community and my profession proud by setting a good example for future colleagues. It is true what they say. If you find something you love doing, it is never work."
Dr. Harish Minocha, Manhattan, Kansas, received the 2018 E.R. Frank Award, which is presented to a faculty member who displays meritorious service to the college as well as the same professional essence of Dr. Frank, a longtime faculty member in equine surgery and a K-State alumnus.
Dr. Minocha received his bachelor of veterinary science degree (BVSc) in 1955 from Punjab University, India, and worked at the National Research Institute on bovine and equine diseases. He came to K-State in 1961 and earned a master's degree in microbiology in 1963 and a doctorate in virology from the Department of Bacteriology in 1967. From 1966 to 1970, he was an assistant professor at North Carolina State University. He was awarded an NIH grant to work on tumor viruses, and he returned to K-State in 1970 as an associate professor of virology in the College of Veterinary Medicine.
As an instructor, Dr. Minocha taught Veterinary Virology to DVM student and Advanced Virology to graduate students. He was an ancillary professor of virology in the Division of Biology in K-State's College of Arts and Sciences. From 1989 to 1997, Dr. Minocha served as the first associate dean for research and graduate affairs for the College of Veterinary Medicine. He returned to full-time teaching and research in 1997 and then retired in 2003.
"I am honored to be nominated and selected to receive the Dr. E.R. Frank Award," said Dr. Minocha. "My 33 years of service at Kansas State University has been most rewarding. I have enjoyed conducting research and teaching DVM students. It has been a privilege to work with colleagues and make so many professional friends."
Dr. Howard Erickson, Manhattan, Kansas, was presented with the 2018 Distinguished Service Award. A K-State alumnus, he served as a full-time faculty member from 1981 to 2011. Now an emeritus professor, he continues to teach an elective course on veterinary history in the fall semester.
Dr. Erickson grew up nearby on his family's farm near Wahoo, Nebraska. After high school, he attended Luther College in Wahoo. A year later, he transferred to Kansas State University to pursue a degree in veterinary medicine. Dr. Erickson received his bachelor's and Doctor of Veterinary Medicine degrees from K-State in 1959. He then joined the U.S. Air Force as a commissioned officer. While with the Air Force, he received a doctorate from Iowa State University in 1966.
Dr. Erickson joined the faculty at the Air Force's School of Aerospace Medicine at Brooks Air Force Base in Texas. After nine years as a research scientist at the school, he was assigned to the Directorate of Research and Development in the Air Force's Aerospace Medical Division in 1976. During this time, Dr. Erickson also was an affiliate professor at Texas A&M University, Colorado State University and the University of Texas Health Science Center in San Antonio, where he helped train residents in laboratory animal medicine and surgery. Dr. Erickson retired as a colonel from the Air Force in 1981 and returned to K-State. Along with his teaching responsibilities, he has become a prominent researcher in exercise-induced pulmonary hemorrhage in horses.
"This award was a real surprise and a distinct honor at this stage of my career," Dr. Erickson said. "I have thoroughly enjoyed my nearly 60 years in veterinary medicine. The last few years, exploring the history of veterinary medicine with alumni and students, has been most rewarding."
In Memoriam - Recently Departed Alumni
Dr. Marvin E. Turner, DVM 1968
May 7, 2018

Dr. Arthur Ray Dirks, DVM 1974
May 17, 2018
Dr. Jon Daryl Schroeder, DVM 1975
May 1, 2018
Questions about Alumni or CE events?
Contact: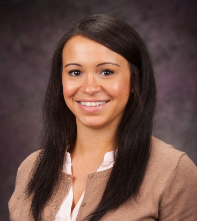 Ashley McCowan
Alumni and Events Coordinator
785-532-4833
amccowan@vet.k-state.edu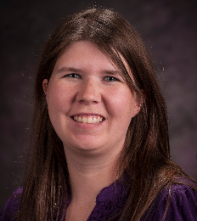 Dana Parker
Program Assistant
785-532-4528
dlaparker@vet.k-state.edu
News Ticker
More activities and accomplishments in the College of Veterinary Medicine:
Dr. Susan Nelson received the 2018 Clinical Sciences Junior Faculty Mentoring Award. This award acknowledges sacrifice in time and effort by faculty to provide advice and support to the professional development of junior faculty to help them achieve their full academic potential.
For the month of May, Drs. Amy Rankin and Jessica Meekins participated in the ACVO Annual National Service Animal Eye Exam event by providing free eye exams.
Dr. Shaun Huser and veterinary students Amanda Sura, Katherine Norris and Emily White had the opportunity to travel to Dr. Kathy Ewert's ranch, Notkwita, to help perform laparoscopic A.I. in sheep on May 15.
On May 16, Drs. Kate KuKanich and Brian Lubbers presented to the Presidential Advisory Committee on Combating Antibiotic Resistant Bacteria in Washington, D.C. Dr. Mike Apley served as chair for the session.
Dr. David Eshar has been named the new Exotic Companion Mammal Regent for the ABVP effective July 1.
Dr. Megan Niederwerder was an invited speaker at the inaugural Microbiome Animal Health Summit 2018 in St. Louis, Missouri. She presented a talk titled "Role of the Microbiome in Swine Respiratory Disease." She also delivered a lecture titled "Bugs and Guts: The Role of the Microbiome in Health and Disease" for the Careers and Cases in Veterinary Medicine Olathe spring lecture series. Her microbiome research was selected by the National Hog Farmer to be highlighted in the April 2018 blueprint issue, titled "Having more microbes spurs improved diversity, response to pathogens."
Drs. Megan Niederwerder and Callie Rost completed mock interviews for student athletes interested in health careers at the 27th K-State Athletics C. Clyde Jones Career Cat Luncheon.
Dr. Roman Ganta presented his research at St. George's University, Grenada, West Indies, on March 16 in a talk titled "Genetic System for Creating Targeted Mutations in Tick-borne Pathogens, Ehrlichia and Anaplasma species."He also gave a presentation, titled "Canine Infection Models and Vaccines against Ehrlichia, Anaplasma and Rickettsia species," for Boehringer Ingelheim Animal Health in Lyon, France, on May 14. Dr. Ganta attended the 5th World Congress on Targeting Infectious Diseases in Florence, Italy, on May 17-18.
Dr. Susan Moore presented her research, titled "Antibody levels in different groups of pets following vaccination," at the 2018 James Steele Conference on Diseases in Nature Transmissible to Man in Houston, Texas, on May 24. Co-authors in the study are Sami Pralle and Elizabeth McQuade.
Dr. Tariku Beyene, a Center for Outcomes Research and Epidemiology postdoctoral research associate, gave two presentations at the Conference of Applied Statistics in Agriculture in Manhattan, Kansas, on May 7-8, titled "Use of classification and regression tree (CART) to predict motivators influencing dog owners' intention to vaccinate against rabies in Ethiopia" and "Application of mixed models to estimate the risk of emergence of antimicrobial resistance in gut bacteria in beef cattle administered with therapeutic antimicrobials."
Dr. Beyene had an article accepted for publication in Zoonoses Public Health, titled "Determinants of health seeking behavior following rabies exposure in Ethiopia."
Drs. Renter and Pendell, of the Center for Outcomes Research and Epidemiology, participated in the International Society for Economics and Social Sciences of Animal Health 2018 Conference in Monpellier, France on May 14-18. Dr. Pendell gave two presentations during the conference, titled "Feedlot Willingness to Pay for Disposal Capacity to Address Foreign Animal Disease Risk" and "Trade, markets, and biosecurity: lessons for the future."
Dr. Cathryn Sparks participated in an International Council for Veterinary Assessment meeting to review and approve the upcoming NAVLE form.
MPH students who graduated on May 2018: Dana Johnson; Sara Alves, DVM and MPH; Kelly Voss, DVM candidate at Western; Serina Taylor; Carla Gomes Bernardes; Jessica Pearson; Rebecca Gasper; FNU Noviyanti; Marie Keith, DVM and MPH; Jennifer McDonald; and Katelyn Gilmore.
Kyle Braun (current MPH student) started his field experience at OIE in Paris, France, working on AMR data collection. Emily Farmer (current DVM-MPH student) started her field experience at APHIS. Dr. Amanda Honeyfield (current MPH student, DVM 2018) started her field experience at APHIS. Anna Marie Sommer (current MPH student) started her field experience at the USDA in Washington, D.C. Rebecca Gasper presented a poster in Minneapolis, Minnesota, at the American College of Sports Medicine Annual meeting.
Dr. Mulcahy met with the new director of the Geary County Health department, Dr. Tammy Von Busch (DVM, MPH) to discuss a process for student placement for field experience.
Commencement 2018

Far left: Dr. Emily Reppert hoods Christine Bartley in the class of 2018. Top middle: Austin Pauly is hooded by his brothers Dr. Brandon Pauly, DVM class of 2005, and and Dr. Craig Paul, DVM class of 2011. Bottom middle: Faculty member Dr. Mike Apley gives the keynote address. Right: Dustin Renken, class president, gives the student remarks.
Fond Farewells: Dr. Deryl Troyer and Nancy Howse

The Department of Anatomy and Physiology held a retirement reception for Dr. Deryl Troyer on May 23.

The Veterinary Health Center held its own retirement reception for Nancy Howse on May 30.
A visit to Fort Riley for Equine Services

Dr. Chris Blevins said the Equine Services team performed 25 dental exams and floating at Fort Riley with the Mounted Color Guard horses. Dr. Younkin and some of the senior students on the rotation came out after their 6 a.m. colic surgery to assist.
New Arrivals/Recent Departures
Click here to see the New Arrivals/Recent Departures at the CVM ...
Welcome to:
Cassandra Kniebel, Dean of Veterinary Medicine, Program/Project Manager I
Rebecca Bacon, Veterinary Diagnostic Laboratory, Intern
Claire Richardson, Veterinary Diagnostic Laboratory, Research Assistant
Westley Hekking, Veterinary Health Center, Veterinary Technician I
Selena Franqui, Veterinary Diagnostic Laboratory, Laboratory Client Services Assistant
Farewell to:
Dr. Caryl Lockhart, Diagnostic Medicine/Pathobiology, Associate Professor
Dr. Francisco Dominguez Palao, Veterinary Diagnostic Laboratory, Fellow (Post Doc)
Cassidy Goering, Veterinary Health Center, Veterinary Technician II
Rachel Rusk, Diagnostic Medicine/Pathobiology, Research Assistant
Michelle Ummel, Veterinary Diagnostic Laboratory, Research Compliance Coordinator
Keith Adams, Veterinary Health Center, Client Services Assistant
Christy Zimmer Coyle, Veterinary Health Center, Veterinary Technician II
Diana Valencia, Diagnostic Medicine/Pathobiology, Research Assistant
Dr. Shaghayegh Anvari, Diagnostic Medicine/Pathobiology, Fellow (Post Doc)
Jasmine Fabre, Veterinary Health Center, Animal Health Care Technician I
Carol Elmore, Dean of Veterinary Medicine, Librarian
Lifelines is published each month by the Marketing and Communications Office at the College of Veterinary Medicine. The editor is Joe Montgomery, jmontgom@vet.k-state.edu.
Lifelines index

Download Lifelines LITE (this is a condensed legal-sized PDF and has less information than above)