March 2018 - Vol. 13, No. 3
Top Stories
Kansas State University College of Veterinary Medicine researchers are hoping to lead cattle producers to a path of least resistance. Their latest work points to new options for controlling beef cattle liver infections through vaccine-based technology in order to circumvent antibiotic use and potential public health concerns associated with antibiotic resistance.
Drs. T.G. Nagaraja, M.M. Chengappa, Sanjeev Narayanan and Amit Kumar recently received a new divisional patent for "Composition and Methods for Detecting, Treating, and Protecting Against Fusobacterium Infection."
Read more ...


Fusobacterium causes liver abscesses in cattle and sheep, which is of significant economic concern to the feedlot industry.
"We have improved on a previous patent based on a novel approach for preventing fusobacterial infections," said Dr. Nagaraja, university distinguished professor of microbiology. "We have identified a protein and learned the mechanisms of how the protein attaches to cells, so we created compositions and methods to use the protein to prevent the attachment of Fusobacterium to the cells in the rumen (first compartment of cow stomach) and liver. If bacteria do not attach to cells, they are highly unlikely to cause infection."
"Our 'invention' helps induce an immunologic response in the host, which would prevent attachment and establishment of Fusobacterium in cattle, thus providing protection against the infection," said Dr. Chengappa, university distinguished professor of microbiology. "The original patent covers the use of our invention within expression systems, adjuvants, injectable solutions, oral compounds and vaccines. The new patent broadens the scope of how the invention can be utilized."
According to Dr. Ty Lawrence, professor of animal science and director of the Beef Carcass Research Center at West Texas A&M University, fusobacterium infections are a significant problem for cattle producers.
"Liver abscesses cost the beef industry in excess of $200,000 a day, or $56 million annually," said Dr. Lawrence, who is also K-State alumnus ('02) in animal science. He cited recent research conducted at the center by Dr. Ryan Herrick, a graduate student at West Texas A&M, and that was sponsored by Elanco Animal Health. "The cost is in lost viscera values, trim losses/unsold carcass weight and in diminished grading performance."
A new rule called the Veterinary Feed Directive was enacted by the FDA in January 2017, affecting options for treating cattle.
"Alternative methods to antibiotics for prevention, control and treatment of disease in animals are of great value as we move into a time of increased focus on antibiotic stewardship," said Dr. Mike Apley, Frick Professor of Clinical Sciences at Kansas State University. "This focus is apparent in regulatory, legislative and consumer attention given to antibiotic use in food animals. Effective vaccines for common diseases are especially valuable in our prevention and control protocols."
While the timing of the newly patented methods is convenient for producers, the research evolved over a much longer period of time.
"Understanding the pathogenesis and factors contributing to the liver abscessation in feedlot cattle was a novel scientific field on discovery thirty years ago," said Dr. Kelly Lechtenberg, a former Ph.D. student under Dr. Nagaraja. He earned his DVM in 1987 and a Ph.D. in 1988, both from K-State. He currently leads Midwest Veterinary Services, (Oakland, Nebraska) and the Veterinary and Biomedical Research Center, (Manhattan, Kansas). "The work of Drs. Nagaraja and Chengappa is instrumental in understanding the liver abscess disease process, identifying optimal points of intervention and providing the insight necessary to develop effective vaccines."
The new Fusobacterium patent is effective for 20 years and is administered through the Kansas State University Research Foundation.
Phi Zeta Research Day recognizes research efforts

One of the year's largest award ceremonies happens this time of year, yet it doesn't feature a red carpet or glamourous evening wear. Participants are instead likely to wear lab coats and safety goggles. Yet each award recipient does typically have a long list of people to thank, including major professors, research assistants and collaborators.
Phi Zeta Research Day shines a spotlight on the research efforts of graduate students working toward Doctor of Veterinary Medicine (DVM), Master of Science (MS), Master of Public Health (MPH) and/or doctoral (Ph.D.) degrees at Kansas State University's (K-State) College of Veterinary Medicine. It also honors residents, interns and faculty for their research efforts.
Read more ...

New members (left to right): Drs. Vinay Shivanna, Amanda Trimble and Megan Wilson receive certificates from Drs. Nora Springer and Raelene Wouda.

The annual event is organized by the Sigma Chapter of the Society of Phi Zeta, the professional honor society of veterinary medicine whose name is based on the Latin word philozoi, meaning "love for animals," and whose mission is to promote scholarship and research to improve the health and welfare of animals.

Held the first Tuesday in March, the day's events include a keynote address given by an invited speaker, followed by both oral and poster presentations, describing basic or applied science investigations, as well as case reports and case series.

"The Phi Zeta Research Day is a wonderful opportunity for the College of Veterinary Medicine to acknowledge our students' scholarly and research achievements," said Dr. Raelene Wouda, president of the Kansas State University Sigma Chapter of the Society of Phi Zeta and assistant professor of oncology. "We received a record number of abstract submissions this year, and the presentations by our students were of outstanding quality and reflected the variety, depth and value of research emerging from the college. Here at K-State, we strongly encourage students to become actively involved in either clinical and/or laboratory research programs, and we hope these opportunities will inspire them to incorporate research in their future veterinary careers. The combination of a veterinary degree and research experience makes our students uniquely qualified to be highly successful scientists, both capable and keen to contribute meaningfully to the continual advancement of veterinary, human and public health."

This year's award recipients were announced at a reception and ceremony, as well as several endowed scholarships.

The recipient of the Zoetis Award for Veterinary Research Excellence by an outstanding faculty member was also announced: Dr. Weiping Zhang, professor of Diagnostic Medicine/Pathobiology.

"Dr. Zhang is working at the cutting edge of vaccine technology – developing novel vaccines to combat diarrheal pathogens in both young pigs and children," said Dr. Frank Blecha, associate dean for research. "He has supported his extensive research program at K-State with over $12 million of funding from several agencies, including the National Institutes of Health, the U.S. Department of Agriculture and the Bill and Melinda Gates Foundation. Dr. Zhang's collaborative vaccine development strategy for enterotoxigenic E. coli (ETEC) holds great promise for a new multiepitope vaccine that will limit diarrheal deaths in animals with high relevance for human health as well."

New members of the Society of Phi Zeta, nominated based on their exceptional academic achievements, are also initiated at this ceremony. Below is a list of the award and scholarship categories and awardees.

Research Posters:

DVM & Undergraduate Student Poster category awardees:

Molly Burton – Prevalence and strain diversity of Anaplasma marginale in Kansas cattle herds

Arashi Nakashima – Parachlorella kessleri-derived extracellular polysaccharides inhibit colon carcinoma growth in mice via an enhancement of host antitumor immune responses

Intern, Resident and MS Poster category awardees:

Sarah Remfry – Prevalence of Top-7 Shiga toxin-producing Escherichia coli in wheat grains by culture method

Deepa Upreti – Evaluation of competitive ELISA for detection of antibodies to Rift Valley fever virus in cattle and sheep sera

Ph.D. Poster category awardee:

Ti Lu – Identifying immune-dominant and neutralizing epitopes from K88 fimbriae of enterotoxigenic Escherichia coli

Oral Presentations:

Applied Sciences category awardees:

1st Place: Katelyn Fentiman – The effect of topical latanoprost on aqueous humor flow rate in normal dogs

2nd Place: Olga Norris – Indicators of persistent hypertonicity in diabetic dogs

3rd Place: Geoffrey Browning – Pharmacokinetics of oral gabapentin in Caribbean flamingos (Phoenicopterus ruber ruber)

Basic Sciences category awardees:

1st Place: Krishani Denali Perera – Identification and characterization of protease inhibitors for ferret and mink coronaviruses

2nd Place: Ana Stoian – Important CD163 peptide sequences in resistance to PRRSV-2 infection

2nd Place: Sarah Stuebing – Behavioral and neurobiological assessments of episodic-like memory in aged and young rats

Case Reports and Case Series category awardees:

1st Place: Michael Denk – CT-guided osteological preparation and examination of the skull of a Bottlenose dolphin (Tursiops truncatus)

2nd Place: Anastasia McHaney – Use of ultrasound in the diagnosis of soft tissue foreign bodies

3rd Place: Vinay Shivanna – First report of Parapoxvirus infection in an American bison (Bison bison)

Special Awards and Scholarships:

A.S.R. Ganta Veterinary Student Award – Nicole Winegarner
A.S.R. Ganta Graduate Student Award – Rui Guo (Ph.D. candidate)
Benjamin and Catherine Kurz Research Scholarship – Alyson Fitzgerald (Class 2021)
Dr. Horst W. and Elisabeth A. Leipold Scholarship – Jacob Herford (Class 2021)
Miller Pathology Scholarship Award – Stephen Mercer (Class 2019)
Dr. Harish C. and Ved K. Minocha Scholarship – So Lee Park (DVM/Ph.D. Class 2020)
Zoetis Research Award for Excellence in Research by a Faculty Member – Dr. Weiping Zhang, (Department of Diagnostic Medicine/Pathobiology)
Some very fine Fellows meet at the BRI
The lines of policy and science recently intersected between a select group of CVM graduate students and the university president, Richard B. Myers.
A video crew had been recording some remarks by President Myers at the Biosecurity Research Institute to address the importance of strong food security to provide support for the upcoming U.S. Farm Bill.
Read more ...

Christian Cook, Hannah White, MaRyka Smith, President Richard Meyers, Dr. Dana Vanlandingham (associate professor, DMP), Dr. Matthew Olcha, Dr. Rachel Palinski and Victoria Ayers.
fter wrapping up, President Myers was invited to take an impromptu tour of the teaching laboratory, where he met with the Transboundary Animal Disease (TAD) Fellows.
"The TAD program leverages the expertise and resources of the BRI to train next-generation M.S., Ph.D., DVM and post-doctoral researchers to work in high and maximum-containment environments on TADs," said Dr. Dana Vanlandingham, associate professor of virology in the Department of Diagnostic Medicine/Pathobiology. "We were very excited to show off some of what our students have been doing at the BRI."
President Myers and Dr. Vanlandingham were joined by Christian Cook, a Ph.D. student in pathobiology; Hannah White, a master's degree student in biomedical sciences; MaRyka Smith, a DVM/Ph.D. student in pathobiology; Dr. Matthew Olcha, a 2017 DVM graduate and current Ph.D. student in pathobiology; Dr. Rachel Palinski, a postdoctoral fellow in DMP; and Victoria Ayers, a Ph.D. student in pathobiology.
Some of the classes required for the TAD Fellows include "DMP 690 Essential Practices for BSL-3 Research Settings," "DMP 895-B Select Agent Studies," and "DMP 893 Principles of Biosafety and Biocontainment." The TAD Fellows donned personal protective equipment and simulated BSL-3 laboratory work for President Myers, before taking a break for a group photo.
The experience available through the TAD Fellows could help address the critical need for a skilled workforce that will be required when the National Bio and Agro-Defense Facility (NBAF) opens in Manhattan.
The TAD Fellows attended BSL-4 training in the BSL-4 simulator at the National Emerging Infectious Diseases Laboratory (NEIDL) in July 2017. Attendees received certificates indicating that they received 32 hours of practical hands-on experience. Above (from left to right) Victoria Ayers, Dr. Rachel Palinski, Laura Constance, Dr. Greg Peterson (instructor not Fellow) and Christian Rittman.
More Headlines
Dr. Rachel Palinski earns postdoctoral fellowship at Plum Island
Kudos to Dr. Rachel Palinski on being selected for a postdoctoral position at the Plum Island Animal Disease Center (PIADC) in New York.
"Working at PIADC requires an in-depth knowledge of BSL-3 animal and laboratory practices along with knowledge of the agents themselves," Dr. Palinski explained.
Read more ...
"The information of the agents can be learned easily through research of published papers, however, learning BSL-3 animal and laboratory practices requires a more hands-on approach. I am extremely grateful to the TAD fellowship for teaching me to be an experienced BSL-3 laboratory scientist."
Dr. Palinksi said in addition to the BSL-3 practices provided by the fellowship, she was able to benefit from networking opportunities.
"I think this was a key to my successful acceptance of the postdoctoral fellow position," Dr. Palinski said. "There were numerous times throughout the TAD fellowship in which you meet prominent and powerful scientists. It was one of these meetings during which I met and interacted with my PIADC advisers. I cannot say enough good things about the TAD fellowship and I would like to thank the members of the search committee and DHS for providing me with this experience."
National Institutes of Health funds cancer-related research at Kansas State University
Tackling lung cancer with development of a minimally invasive treatment option is the goal of researchers from the Kansas State University colleges of Engineering and Veterinary Medicine, along with industry partner, Broncus Medical, San Jose, California.
Click here to read more ...
| | |
| --- | --- |
| | |
| | Punit Prakash (top left) is the PI on a lung-tumor research project in collaboration with CVM faculty: Drs. David Biller (top right), Warren Beard (bottom left) and Chanran Ganta. |
The project, funded by a $1,321,648 grant from the National Institutes of Health's (NIH)_ National Cancer Institute, is expected to lead to a bronchoscopic microwave ablation system for treating lung tumors.
Punit Prakash, assistant professor of electrical and computer engineering, is principal investigator for the five-year study "Bronchoscope-Guided Microwave Ablation of Early-Stage Lung Tumors," awarded under the NIH Academic-Industrial Partnerships to Translate and Validate in Vivo Cancer Imaging Systems program.
"We will develop flexible, microwave ablation devices with precise control of microwave radiation that can be delivered to lung tumors via a bronchoscope," Prakash said. "These devices will be integrated with a computerized image-guidance, navigation and treatment planning platform to guide physicians in the optimal approach for treating the targeted tumors while preserving healthy tissue.
"We will evaluate the technical feasibility and safety of the proposed technique for treating lung tumors in a pilot clinical study," he said.
Kansas State University co-investigators on the project are from the College of Veterinary Medicine: Drs. Warren Beard and David Biller, both professors of clinical sciences, and Dr. Chanran Ganta, clinical assistant professor in diagnostic medicine and pathobiology.
Yixun Liu, principal imaging research and development engineer with Broncus Medical — a commercial-stage company that delivers navigation, and diagnostic and therapeutic technologies to treat patients with lung disease — represents the industry partnership on the project.
This project will support an interdisciplinary team of faculty, postdoctoral scholars and graduate students conducting cutting-edge research on microwave technology for therapeutic applications and their translation to the clinical setting.
This grant builds upon an earlier project from 2016-17 between Broncus Medical and the electrical and computer engineering department. Prakash was also the principal investigator. Technology products in that study led to novel bronchoscopic deliveries of microwave energy for treating lung tumors, resulting in patent filings by the Kansas State University Research Foundation. The research foundation and the Kansas State University Institute for Commercialization are working with Broncus Medical to develop strategies to further protect and commercialize the intellectual property resulting from the previous project and this new grant.
Dr. Justin Kastner ponders the power of stories at SPOTLIGHT K-State
A purple spotlight recently shone on one of our own as Dr. Justin Kastner joined a cast of teaching faculty for a special event highlighting excellence in innovative, creative and unique teaching on our Kansas State University campus.
Dr. Kastner was the lead-off presenter during "SPOTLIGHT K-State," held March 6 at the K-State Student Union.
Read more ...
| | |
| --- | --- |
| | |
| | A slide for SPOTLIGHT K-State shares one of Dr. Justin Kastner's favorite quotes. |
| | |
| | Danny Unruh, a doctoral student in food science at K-State Olathe, introduces Dr. Kastner's presentation. (This photo and next two photos are courtesy of Dr. Paige Adams, K-State Olathe.) |
The event was billed as a fast-paced, informative format featuring several speakers representing different academic colleges and curricula. Each presenter was asked to provide a visual portrayal illustrating their topic which is presented in a very short time frame – similar in style to a TED talk format.
Dr. Kastner's program was titled, "Biography, the brain and belief," where he talked about the educational power of stories. He emphasized how he likes to find emotionally compelling stories from art, and uses them in his teaching.
"A particular genre of story has helped me more than any other in my teaching are life stories, like that of Samuel Crumbine, a public health and food safety activist from Kansas," Dr. Kastner said. "Crumbine pioneered several early-20th-century campaigns, including efforts to curb spitting on the sidewalk. Several of my students crafted life-storynarratives for a pocket park and statue in his honor in Topeka, Kansas." [Editor's note: See more about Dr. Kastner's Pocket Park project in the November 2017 Lifelines]
Dr. Kastner shared another example – the life story of a veterinarian, Dr. William Williams, who was involved in a complicated animal-disease-related trade dispute.
"At the height of international trade tensions, and writing from his veterinary college in Edinburgh, Williams vehemently argued a minority position in the scientific discourse about the disease," Dr. Kastner said. "The biographies of Williams — and other scientists — form part of my teaching strategy. It really helps!"
SPOTLIGHT is the result of ideas from Mike Wesch, Chad Jackson and Jana Fallin. President Richard Myers sponsors the evening with a reception and free educational book for everyone attending.
"If you are a teacher and need inspiration, I strongly suggest that you attend — and maybe even participate — in this event next year!" recommended Dr. Paige Adams, research assistant professor at K‑State Olathe. "Each speaker, including Dr. Kastner, had a unique way or philosophy for engaging their students with the goal of making a relevant connection to the world around them. I appreciated every speaker sharing their time and obvious enjoyment and love for teaching students!"
Dr. Adams described how each speaker was warmly introduced by a student who had learned from these individuals.
"This made it extra special and an even more meaningful event!" Dr. Adams said. "The reception that followed was a great way to celebrate the importance and accomplishments of these teachers."
Last year, Dr. Bonnie Rush spoke at this event on the topic of "Promoting the Art of Knowing about Knowing." Her presentation and those of previous speakers are posted online, along more information on the series at the SPOTLIGHT K-State website. The 2018 presentations should be added soon.

Dr. Kastner explains how marketing takes advantage of stories and characters to build interest in movies. He said stories can be valuable as a teaching tool.


Dr. Kastner (second from left) joins the other faculty members who gave presentations at SPOTLIGHT K-State: Kevin Sauer, College of Human Ecology; Kakali Bhattacharya, College of Education; Todd Easton, College of Engineering; Chris Culbertson, Department of Chemistry; Esther Swilley, College of Business Administration; and Stefan Bossmann, Department of Chemistry.

Regular features
Alumni Events, Development and Continuing Education
The Veterinary Medical Alumni Association organizes alumni receptions at several of the national annual conferences plus continuing education events and more, which includes coverage of the 2018 WVC Alumni Recognition Award recipient, Dr. Keith Roehr, in Las Vegas, and the upcoming Alumni Reunion Weekend in June.
See news and upcoming events below ...
VMAA recognizes Dr. Keith Roehr '81 with alumni award at WVC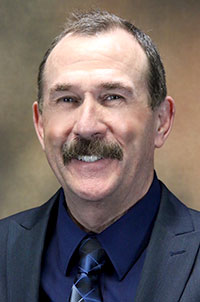 Dr. Keith A. Roehr, Broomfield, Colorado, has been selected by the Kansas State University College of Veterinary Medicine and its Veterinary Medical Alumni Association to receive a 2018 Alumni Recognition Award. The award was presented March 5 at the Western Veterinary Conference in Las Vegas and is in recognition of his career in veterinary medicine and for having served as an exemplary role model for future alumni in a professional and community setting.
Dr. Roehr has served as the state veterinarian for Colorado Department of Agriculture since 2009. He received his Doctor of Veterinary Medicine from Kansas State University in 1981. From there, he spent more than 14 years fine-tuning his skills in private practice in Philipsburg, St. Maarten (Caribbean); Monte Vista, Colorado; Lufkin, Texas; and Broomfield, Colorado, before shifting his career focus to regulatory medicine.
"One of my greatest investments in life has been my DVM degree," Dr. Roehr said. "I have had many opportunities to apply my animal health experience into a variety of issues that benefit both veterinary and human health."
Register today at this link!
Or visit our website at:
www.vet.k-state.edu/CEVBD-Conf/
In Memoriam - Recently Departed Alumni
Dr. Herman A. Jokerst, DVM 1939
Sept. 26, 2014
Dr. Ralph H. Stuesser, DVM 1946
July 1, 2017
Dr. Saul Narotsky, DVM 1947
May 20, 2017
Dr. Donald E. Jackson, DVM 1951
Feb. 21, 2018
Dr. James Richard Butler, DVM 1956
Jan. 21, 2018
Dr. Robert Dale Lewis, DVM 1957
Feb. 21, 2018
Dr. Fineas G. Hughbanks, DVM 1967
Feb. 12, 2018
Dr. James Roger Wilson, DVM 1972
Feb. 3, 2018
Questions about Alumni or CE events?
Contact: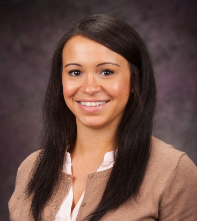 Ashley McCowan
Alumni and Events Coordinator
785-532-4833
amccowan@vet.k-state.edu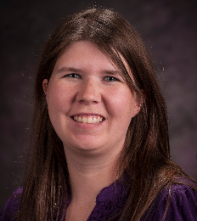 Dana Parker
Program Assistant
785-532-4528
dlaparker@vet.k-state.edu
News Ticker
More activities and accomplishments in the College of Veterinary Medicine:
Annual Clarenburg Lecture features Dr. J. Paul Taylor from St. Jude Children's Research Hospital

The Department of Anatomy & Physiology hosts Dr. J. Paul Taylor for the Annual Clarenburg Distinguished Lecture Series. Above right, Dr. David Poole gives some background on the lecture series. Middle left: Dr. Yulan Xiong introduces Dr. Taylor. Bottom left: Department Head, Dr. Hans Coetzee presents a gift to Dr. Taylor for coming to the KSUCVM.

The VHC's Equine Services spent Feb. 22-25 in Topeka at the Kansas Expocentre. Above: fourth-year students Donald Toland and Mary Davis join Dr. Chris Blevins in the Domer Arena. Fourth-year student Kylie Reitcheck (not pictured) helped them check in horses. Drs. Jason Grady and Katie Delph (not pictured) helped check in horses on Thursday. Drs. Warren Beard, Dylan Lutter and Katie Delph gave talks at the EquiFest workshops. Other images above show a cowboy poetry performance by Jeff and Dawn Dawson and a jumping event.

Ashley VanMeter, Dr. Chris Blevins and Jami Maike congratulate Barbara Hoffer on being selected as a winner of a $50 discount coupon at the Equine Services booth at EquiFest. Other prize winners were: $100 - Angela Weber, Judy Wahletz, and Edna Hammond; and $50 winners - Paula Hatcher and Jennifer Clark.

Dr. Amanda Trimble, equine medicine resident, successfully passed the specialty exam of the ACVIM.
Dr. Peying Fong has been re-appointed as senior editor on the editorial board of The Journal of Physiology for an additional three-year term.
Drs. Warren and Laurie Beard represented the CVM at the recruitment/clinical meeting at St. George's University in Grenada, West Indies. They provided a PowerPoint presentation to highlight the unique strengths of our clinical training program and talked with St. George veterinary students interested in attending their fourth year at K-State.
Dr. Philine Wangemann and her international team presented three posters at the 41st annual midwinter meeting of the Association for Research in Otolaryngology held Feb. 10-14 in San Diego, California. Co-authors from Kansas State University were Dr. Sung Huhn Kim (2016-2017 visiting scientist from Yonsei University College of Medicine, Seoul, South Korea) and three former graduate students Dr. Xiangming Li, Laura Constance and Fei Zhou.
Dr. Elizabeth Santschi provided an equine case presentation entitled, "Stifle Lameness in the Horse" via on online platform to KSUCVM students and students at Sokoine University of Agriculture in Tanzania, South Africa, on Feb. 7.
Drs. Butch KuKanich, Kate KuKanich and David Rankin were awarded an AVMF Pain Management Research Foundation grant for the project entitled "Development of an abuse resistant analgesic for dogs with moderate to severe pain."
Kendra Holthaus, student worker in the VHC pharmacy, is one of five finalists for the 2018 Kyle Pelton Student Employee of the Year Award. The purpose of the Kyle Pelton Student Employee of the Year Award program is to recognize and reward those students that go above and beyond to make exemplary contributions to the K-State community.
Joan Burton has been promoted to assistant director of development for the College of Veterinary Medicine. Previously she was a development office. Joan husband, Dr. Ken Burton is a 1981 alumnus.
The Pathology Club (Student Chapter of the ACVP) hosted a Histopathology wet lab on Feb. 24. Attendees had the opportunity to discuss biopsy sampling, routine and special staining, and immunohistochemistry. They then spent time touring the Histology Lab and watching submission trimming and slide preparation. Afterwards they had a chance to view both digital and glass slides with the pathologists.
Dr. Mike Apley spoke at the Virginia Veterinary Medicinal Association in Roanoke, Virginia on Feb. 23-25.
Dr. David Biller presented at the 2018 Midwest Veterinary Conference in Columbus, Ohio Feb. 22-23. His presentations included: "Imaging of the Young Lame Canine Patient," Old Radiographic Techniques Revisited," "Interpretation of a Thoracic Radiograph: It Involves More Than the Lungs and Heart," "Imaging of Gastrointestinal Obstruction," "Invasive Ultrasound" and "Thoracic, Abdominal, and Juvenile Bone Disease Cases."
Dr. Nora Springer was selected for the George K Michalopoulos Junior Faculty Travel Award by the American Society of Investigative Pathology to attend Experimental Biology 2018 to give the following talk: The abstract "Obesity-Associated Extracellular matrix remodeling promotes a tumor-associated macrophage phenotype in tumor-free breast adipose tissue" was accepted for an oral presentation at Experimental Biology conference April 22-25.
Dr. Mike Sanderson gave a presentations on "Modeling Foot and Mouth Disease Transmission, Detection and Management within a U.S. Beef Feedlot," to the Herd Security/BVD Working Group at the National Cattlemen's Beef Association Annual Convention and Trade Show in Phoenix, Arizona, on Feb. 1. He also presented "Secure Beef Supply – Progress and Future Plans" to the Cattle Health and Well-being Committee.
A KSVDL team of six — Dr. Lalitha Peddireddi, Dr. Jamie Henningson, Jennifer Phinney, Tanya Purvis, Kris Wyatt, and Michelle Ummel — attended AAVLD auditor training in Las Vegas in February, allowing for focused time on the AAVLD standard.
Dr. Jianfa Bai and Keith Lampel of FDA had a symposium accepted by the 2018 IAFP Program Committee. The title of the symposium is, "Non-NGS Methods for Foodborne Pathogen Identifications." Dr. Bai will be organizing and presenting at the symposium that will held in Salt Lake City in July.
On Feb. 21, Dr. Susan Moore gave a talk at the Johnson County rabies event with Dr. Ingrid Garrison, DMP Adjunct faculty member, entitled, "Rabies Testing and Animal Bite Procedures."

Trevor Elwell-Cuddy, student worker for Dr. Zhoumeng Lin, received the Committee on Diversity (CDI) Undergraduate Travel Award to attend the Undergraduate Diversity Program at the 2018 Annual Meeting of the Society of Toxicology (SOT) in San Antonio, Texas.
Congratulations to Susan Rose who is being featured as part of a documentary film about "Engaging Women of the Flint Hills" in Kansas. A showing of the film will be held at the Wareham Opera House in downtown Manhattan on Sunday, March 25. It will also be aired on Wednesday, March 14 at 4 p.m. on WIBW-TV (channel 13), Topeka; and on Thursday, March 22, at 8 p.m. on KCPT-TV, (channel 11) in Kansas City. More information is posted about the project online at: https://www.prairiehollow.net/projects-bedford/
23rd Annual Dog-N-Jog
The annual CVM running event, sponsored by the class of 2019, will take place on Sunday, April 8from noon to 4pm. This is the same weekend as the Kansas State University Open House, so if anyone has family or friends in town please encourage them to stay for the Dog 'n Jog!
The link to registration can be found on the Dog 'n Jog website: https://www.vet.k-state.edu/events/dog-n-jog/
Stay up to date with details about the event by following the 2018 Dog 'n Jog Facebook page: https://www.facebook.com/events/1544813642275768/
This year, funds will go to support the Kansas City "Pets for Vets" organization, a non-profit dedicated to matching returning US Military Veterans with shelter companions!
Brett Montague receives Walther Leadership Award at WVC
Third-year veterinary student Brett Montague joins Interim Dean Dr. Bonnie Rush at the Western Veterinary Conference where Brett was one of 37 students to receive a Dr. Jack Walther Leadership Award.
One student each is selected from all of the veterinary colleges in the U.S., Canada and Caribbean Islands on the basis of accomplishments, scholastic excellence and long-term leadership potential. Recipients receive a $1,000 award, complimentary registration, lodging, airfare and a daily stipend to attend the 2018 conference.
"I feel like I'm constantly surrounded with such incredible student leaders here at K-State, so to be selected for this award is truly an honor," Brett said. "I'm excited to continue learning ways to give back to my community and to find my role in serving our profession now and in the future."
Since inception of the scholarship program in 2002, the WVC has granted approximately $1 million in scholarship funds. The Dr. Jack Walther Leadership Award recognizes veterinary student leaders and promotes lifelong professional service to the industry.
VetCAN Virtual Career & Externship Fair
Looking for a job, internship or externship? Experience all the benefits of networking at a career fair without leaving your home. You can gain access to real-time group and one-on-one chats (video optional) with over 75 employers nationwide. Register now to access employer information and express 'interest' in organizations. This is a great opportunity to explore externship and post-graduate openings. The list of employers participating in the career fair can be found here. To register for the event, visit careereco.com/events/vetcan.
The virtual fair is on Saturday 3/24 from 12pm-4pm EST. You do NOT have to be available during the career fair times, you can simply upload your information and express 'interest' in the organizations to connect with them. This event is COMPLETELY FREE and open to all students and alumni from AVMA accredited veterinary schools.
Walkin' Pets Veterinarian & Rehab/Vet Tech Scholarships Submission Period Open
The submission period is open for two scholarships sponsored by Walkin' Pets by HandicappedPets.com. A $1,000 Veterinarian Scholarship is being offered for doctoral veterinary students, and a $500 Rehab/Vet Tech Scholarship is being offered for canine rehabilitation or veterinary tech students.
The application period for these two scholarships is open Feb. 1-July 31, 2018. Scholarship recipients will be notified by Oct. 1, 2018. Applicants are asked to respond to an essay topic and submit a short online application that can be found here: http://www.handicappedpets.com/vet-scholarships.
Full-time doctoral students entering their senior year in 2018 at an accredited veterinary school are eligible to apply for the Veterinarian Scholarship. The Rehab/Vet Tech Scholarship is open to full-time canine rehabilitation or veterinary tech students entering their graduation year in 2018 at an accredited canine rehabilitation or veterinary tech program.
Walkin' Pets by HandicappedPets.com, an online pet product company serving the needs of aging, disabled, and injured pets and their pet caretakers, honors the veterinary and canine rehabilitation community with these two scholarships.
New Arrivals/Recent Departures
Click here to see the New Arrivals/Recent Departures at the CVM ...
Welcome to:
Jennifer Livingood, Veterinary Health Center, Client Services Assistant
Dr. Arathy Devaki Surendran Nair, Diagnostic Medicine/Pathobiology, Research Assistant Professor
Suman Chaudhary, Veterinary Diagnostic Laboratory, Research Associate
Jeffrey Volz, Veterinary Health Center, Client Services Assistant
Dr. Margaret Ewald, Veterinary Health Center, Medical Resident
Katelyn Bauer, Veterinary Health Center, Animal Technician
Nirmala Doddalingappa Nag, Veterinary Diagnostic Laboratory, Research Assistant
Kaitlyn Gebhardt, Veterinary Health Center, Animal Technician
Philippe Bissel, Anatomy & Physiology, Assistant Scientist
Farewell to:
Yuekun Lang, Diagnostic Medicine/Pathobiology, Research Assistant
Lifelines is published each month by the Marketing and Communications Office at the College of Veterinary Medicine. The editor is Joe Montgomery, jmontgom@vet.k-state.edu.
Lifelines index

Download Lifelines LITE (this is a condensed legal-sized PDF and has less information than above)