February 2018 - Vol. 13, No. 2
Top Stories
College Magazine website ranks U.S. veterinary colleges
A national publication produced by students for students has recently placed the Kansas State University in the upper half of a list of the top 10 veterinary colleges in the United States. Citing what it calls an "I Kan(sas)" attitude toward solving problems, College Magazine listed several additional factors to support a No. 4 ranking for Kansas State University among U.S. veterinary colleges, including a high standard of excellence in patient care and scientific discovery in the area of infectious diseases.
Read more ...

| | |
| --- | --- |
| | |
| | Fourth-year students Malaina Lough and Kristen May prepare a kitten for surgery during a clinical rotation with the Mobile Surgery Unit. |
Further emphasis was placed on Kansas State University's large animal expertise, impact on the cattle industry, learning objectives, student proficiency and the ability to identify and treat diseases.
College Magazine specifically named the CVM's Center of Excellence for Emerging and Zoonotic Animal Diseases, the Rabies Laboratory, and the Center for Epithelial Research, as standouts in the program.
"We are honored to be ranked among these exceptional peer institutions and universities," said Dr. Bonnie Rush, interim dean of the college. "It is gratifying to be recognized for areas we have identified as our own strategic priorities: exceptional teaching, impactful research, outstanding service and extraordinary graduates."
Second-year student Maggie Massey, Butler, Missouri, was quoted for expressing her appreciation of the large animal faculty, citing Kansas State University instructors raise students to a "different level" in order to groom them to be industry leaders.
College Magazine's ranking methodology is based on a variety of factors, such as data from the National Center for Education Statistics, news articles, university websites, course catalogues and student statements. The site also considers scholarship opportunities and note-worthy initiatives, and then applies a formal list of criterion scored on a 1-5 scale, with the lowest scores placing schools on top.
Link to the College Magazine Story
Student Profile: Fourth-year student Dustin Renken
Dustin explains why he's happy he's at Kansas State University and why he wants to serve in the Army Veterinary Corps.

Video courtesy of the Kansas State University Foundation.
Dr. Wenjun Ma's lab receives $2 million grant to investigate influenza viruses in bats
Recent news headlines have amplified the connection between bats and rabies, but these tiny, flying mammals are also known to spread more than 60 different diseases. In an effort to curtail one of these disease threats: influenza, Dr. Wenjun Ma, associate professor in the College of Veterinary Medicine at Kansas State University, has obtained an National Institutes of Health R01 grant totaling $2,046,511.
Read more ...

Dr. Wenjun Ma (center) works with a team including (left to right) Yonghai Li, Yuekun Lang, Rui Wu, Liping Wang, Rachel Palinski and Jinhwa Ransburgh.
"Influenza pandemics are typically caused by the emergence of novel influenza A viruses, which transmit efficiently within human populations that lack preexisting immunity," Dr. Ma said. He further explained how genome sequencing has been used to discover new viruses in bats that are now named as bat influenza A-like viruses, or BIALVs.
"Concerns were raised that these novel BIALVs, HL17NL10 and HL18NL11, may pose significant spillover threats to humans," Dr. Ma said. "This is because antibodies to influenza A viruses and influenza B viruses have no cross-reactivity to novel BIALVs. To understand these novel viruses, reverse genetics have been established for both viruses."
Dr. Ma said bats have been tested sero-positive for influenza A viruses, frequently to the H9N2 viruses. Furthermore, bat cells from different species have been demonstrated to support human, swine and avian influenza A virus replication.
"Recent studies have shown that rescued BIALVs can infect canine and human cells," Dr. Ma said. "All facts suggest a zoonotic potential of novel bat viruses. However, little is known about the receptors of these novel viruses, infection and immunological responses in their natural hosts (bats), or how they are maintained and transmitted among their natural hosts."
Dr. Ma will try to address these important questions supported by his NIH R01 grant. Dr. Ma's research will also study whether bats can be infected by influenza A viruses, and if they are infected, what role in ecology of influenza A virus do these infections play?
"Significant knowledge is needed to understand these novel viruses and their potential as threats to other species including humans," Dr. Ma said. "Jamaican fruit bats were shown to be experimentally susceptible to the rescued wild type HL18NL11 virus. Therefore, it is hypothesized that Jamaican fruit bats can be used as a model organism for understanding novel BIALVs and their potential threats to other species including humans."
Dr. Ma hopes the results from his work will provide new insight into the biology and virology of novel BIALVs, reveal the association of identified viral sequences with bats, identify roles that bats may play in virus ecology, and address concerns regarding their potential threats to other species including humans, which are important for the both influenza and bat immunity research communities.
Third-floor Anatomy Lab reopens after renovations
The CVM welcomed back its first–year veterinary students for the spring semester with a special treat — a completely renovated laboratory with a fresh, modern look.
The college held an open house for its newly redesigned third-floor gross anatomy laboratory in Trotter Hall Tuesday, Jan. 16, 2018.
Read more ...
| | |
| --- | --- |
| | |
| | Drs. Callie Rost and Jim Roush examine one of the new draft ventilation tables. |
"The goal of this project was to renovate the original first-year space into a state-of-the-art facility for anatomy instruction and collaborative study," said Dr. Bonnie Rush, interim dean. "We now have a contemporary learning environment to allow students to focus on mastery of the material."
With the new lab, students are able to perform dissection work on canine specimens using a dedicated down draft ventilation table. The tables provide a built-in ventilation system to remove formalin vapors from the breathing zone of the dissection team, allow constant air movement away from personnel working with specimens and provide a pathway to safely remove formalin fumes from the laboratory space. The attached vertical chase houses a monitor for display of course material and student laptop connection.
A rolling cart will provide technology to microanatomy and gross anatomy, allowing each group of students access to a monitor for display of microanatomy or radiology images.
The lab's student success center was created to serve as a home base for students throughout the semester. The center will provide areas for individual, quiet study as well as dedicated space for collaborative group study. Kitchen amenities allow students to bring healthy meals and maximize their study time. Newly constructed external windows let in natural lighting and provide campus views.
Private donations by the families of distinguished alumni play a significant role in these renovations. To honor these families and individuals, the third floor has been renamed the Dr. James Boyd Family Floor after Dr. James Boyd, and the anatomy laboratory for the late Dr. Walter "Wally" C. Cash.
Dr. Boyd earned a bachelor's degree in agriculture in 1953 and his Doctor of Veterinary Medicine (DVM) degree in 1957, both from K-State. A native of Plevna, Kansas, Dr. Boyd began his veterinary practice in 1963 by establishing Bellevue Animal Hospital in Bellevue, Nebraska, and continued his service there until 2003. His veterinary hospital was the first fully accredited American Animal Hospital Association hospital in Nebraska. Dr. Boyd was a founding member of the Emergency Animal Clinic for Small Animals and contributed his veterinary practice to the Omaha metropolitan area. He was the posthumous recipient of the 2005 Alumni Recognition Award following his death in 2004.
Dr. Cash earned his bachelor's degree in biological sciences in 1969, his DVM 1971 and his Ph.D. in anatomy/physiology/pathology in 1982, all from K-State. From 1971 to 1974, he was in private veterinary practice in Rockford, Illinois, before returning to K-State and serving the college as a professor of anatomy and physiology for 39 years. Dr. Cash was the posthumous recipient of the College of Veterinary Medicine and Veterinary Medical Alumni Association's 2016 Distinguished Service Award.

Dr. Cathryn Sparks, Dr. Judy Klimek and project manager Kevin Minihan note the advantages the new space provides for teaching anatomy.

The Student Success Center provides individual and group study spaces, while new windows will let in natural light during the day.

More Headlines
Dr. Jianfa Bai obtains SHIC grants for swine influenza research
Swine disease research at Kansas State University is now getting closer to developing new, reliable diagnostic tests for several swine disease viruses that occur across the globe. Two research grants worth $173,400 from the Swine Health Information Center (SHIC), Ames, Iowa, will help continue research that began in 2016.
Read more ...
"With the two SHIC grants funded in 2016, we are in the final stage of building real-time PCR assays for swine influenza B, C and D and porcine circovirus 3 (PCV3)," said Dr. Jianfa Bai, an associate professor and director of molecular research and development for the Kansas State Veterinary Diagnostic Laboratory. "These current grants will be a logical continuation of the 2016 grants. With the 2016 grants we are building PCR assays for pathogen detections, and current grants will support the development of antibody detection assays to monitor animal responses to these viruses."
Dr. Bai explained how a PCR assay detects the presence of viruses and the antibody assays tell if an animal's immune system is responding to viral infections. The challenging part of this research stems from the different variations of swine influenza and circo viruses.
"Swine influenza is a highly contagious viral respiratory disease caused by influenza A, B, C and D viruses," Dr. Xuming Liu, a research assistant professor, said. "Influenza A virus is the most common pathogen, and previously it was assumed to be the only influenza virus that could infect swine. Recent evidence has demonstrated that Influenza B and Influenza C also have the potential to infect swine. As for Influenza D Virus, since its discovery in swine in 2011 in the US, the virus has been reported in Italy, China, Mexico, France and Japan."
Dr. Liu said that a serological (swine blood) survey indicated an increase in the existence and prevalence of Influenza D Virus in Italian pig populations, rising to 11.7 percent in 2015 compared to a prevalence rate of only 0.6 percent in 2009. Molecular tests had revealed Influenza D Virus also widely circulates in Guangdong Province, southern China, in which up to 37 percent of surveyed pigs that exhibited flu-like symptoms were found to have Influenza D Virus in lung and nasal swab samples.
"The timely diagnosis of infections from influenza viruses is extremely important for prevention and intervention," Dr. Bai said. "With SHIC's support, our research on a multiplex real-time RT-PCR assay for the simultaneous detection and differentiation of swine influenza B, C, and D viruses, and PCV3 viruses is now under development in our laboratory."
Dr. Bai said that enzyme-linked immunosorbent assays (ELISA), initially developed in the 1970s, are still considered the "gold standard" for antibody detection when monitoring animals for emerging infectious diseases.
"Our proposed study will develop and validate antibody-based detection assays using the ELISA platform for sensitive and high throughput detection of swine antibodies in both serum and oral fluid samples in response to Influenza B, C and D, and PCV3infections," Dr. Bai said.
Dr. Jamie Henningson, interim director of the Diagnostic Laboratory, added, "As a diagnostic lab, we place high value on this type of research because it helps us to be more capable to respond to emerging diseases if and when they occur. We are very pleased the Swine Health Information Center continues to recognize, appreciate and continue to support Dr. Bai's research. Ultimately it will improve the health and welfare of swine, and further help to ensure a safe and healthy food supply."
---
Citations:
PI: Xuming Liu, Co-PIs: Jianfa Bai, Ying Fang, Wenjun Ma, Lalitha Peddireddi, Megan Potter, Yanhua Li and Gary Anderson. Generation of antibody standards for diagnostic assay development for emerging swine pathogens, 17-203 SHIC
PI: Jianfa Bai, Co-PIs: Xuming Liu, Ying Fang, Lalitha Peddireddi, Megan Potter, Yanhua Li and Gary Anderson. Development and evaluation of antibody detection assay for PCV3 virus, 17-204 SHIC

CVM establishes Center of Excellence for Translational and Comparative Oncology Research
A new research center will focus on improving the diagnosis, management and treatment of both human and animal cancer. The Kansas State University Center of Excellence for Translational and Comparative Oncology Research (CETCOR) was first established in late 2017, having received generous start-up funding from Kansas State University's Johnson Cancer Research Center and support from the College of Veterinary Medicine.
Click here to read more ...
| | |
| --- | --- |
| | |
| | Dr. Raelene Wouda is the director of the new Center of Excellence for Translational and Comparative Oncology Research. |
"The overriding objective of CETCOR is to expedite the pre-clinical and clinical development, production and/or licensure of novel or improved medical interventions (drugs, immunotherapeutics, and medical devices) for the treatment, diagnosis, and monitoring of both human and animal cancers," said Dr. Raelene Wouda, assistant professor of oncology.
Dr. Wouda explained how a unique aspect of CETCOR is that, unlike many centers of excellence, it does not possess a solitary research emphasis. CETCOR does not focus on a single type of cancer, nor the development of a single novel drug or technology.
"Our group aims to facilitate the advancement of all cancer-associated research taking place on campus and within the wider K-State community, whether that be at the basic physiologic and pharmacologic level or in the later stages of the therapeutic drug development pathway," Dr. Wouda said.
CETCOR's mission is to work with researchers, both across campus and within the wider K-State community, to advance their discoveries toward clinical utility in a timely and cost-effective manner by providing study-design guidance, specifically through the application of appropriate animal models.
Dr. Wouda said that a secondary objective of CETCOR is to provide opportunities for education and networking as they pertain to translational and comparative oncologic research within the region.
The group is very excited to be currently promoting their inaugural continuing education symposium scheduled for March 17.
More information about the center, its leadership and staff, as well as current research updates can be found online at: http://www.vet.k-state.edu/research/CETCOR/
Dr. Jishu Shi makes inroads on Classical Swine Fever vaccine research
Dr. Jishu Shi has licensed a new vaccine to an animal health company to fight a highly contagious swine disease overseas. A second discovery by the researcher could improve vaccines for the disease and help protect the U.S. from an outbreak. A professor of vaccine immunology and director of U.S.-China Center for Animal Health in the CVM, Dr. Shi has developed a method of producing a classical swine fever vaccine safely and inexpensively. The disease can cause devastating epidemics among pigs if left unchecked.
Read more ...
Dr. Shi's vaccine uses a protein from the virus rather than live or attenuated virus, which means the vaccine poses no biosecurity risk to produce in the U.S., where classical swine fever was eradicated in 1978.
Dr. Shi licensed his new subunit vaccine to an animal health company in China to continue to study its field efficacy. Classical swine fever has not been eliminated in China, and each of the 700 million pigs raised annually in the country currently receives two doses of vaccine against the virulent disease. Dr. Shi's version requires only one dose.
"We need to test the vaccine in the field to prove it will work," Dr. Shi said. "If it does, we can help China eradicate the disease, which further secures the U.S. by ensuring the disease doesn't spread to our shores."
Pigs given the current modified live virus classical swine fever vaccine test positive for the disease. Dr. Shi's other discovery will help develop a test to differentiate infected from vaccinated animals, known as a DIVA strategy. He and his collaborators identified two specific antibodies that can be used to differentiate whether pigs are infected or vaccinated, and he is working with colleagues at the USDA, in Europe and in China to conduct more trials and gain full validation.
"This exciting discovery could result in solving an economic and trade problem in China — vaccines are expensive, and countries with classical swine fever can't export pork — and a security problem for the U.S.," Dr. Shi said.
Peter Dorhout, Kansas State University's vice president for research, said Dr. Shi's work highlights the university's capacity for addressing high-consequence diseases.

"Our researchers develop real solutions to problems that threaten global food systems," Dorhout said. "Shi's work shows how we are expanding our reach around the world to build relationships, provide expertise and keep our food industries and supplies safe."
Dr. Shi conducted his research in the university's Biosecurity Research Institute, or BRI. The institute gives investigators access to a biocontainment facility in which they can safely conduct research on diseases that threaten animal, plant and human health. Shi's work was supported by a grant from the National Bio and Agro-defense Facility, or NBAF, Transition Fund.

"I couldn't do this work without the NBAF Transition Fund and the BRI," Dr. Shi said. "It gives us the competitive advantage of doing research on these diseases. This is an essential capacity, and we have a very good team there."

Dr. Stephen Higgs, director of the Biosecurity Research Institute, said Shi's work demonstrates the value of the facility, how funded research at the institute benefits the Kansas State University community as a whole, and how the institute's capabilities dovetail with the National Bio and Agro-defense Facility, which is the Department of Homeland Security's foremost animal disease research facility that is being built adjacent to Kansas State University's Manhattan campus.

"Our mission is to protect the U.S. and the world from diseases that we hope will never spread to North America," Dr. Higgs said. "Classical swine fever is one of the diseases that will be studied at NBAF, and we're proud to be supporting progress in fighting this economic threat to pork production worldwide."
Dr. Yulan Xiong collaborates with Johns Hopkins team on Parkinson's disease publication
A new journal publication by a Kansas State University researcher is focusing on a transgenic solution for tackling Parkinson's disease.
"Parkinson's disease is recognized as the most common movement disorder, affecting up to 1 percent of the population above the age of 60 and 4-5 percent above the age of 85," said Dr. Yulan Xiong, an assistant professor in the anatomy and physiology department in the College of Veterinary Medicine.
Click here to read more ...
"According to the National Institutes of Health, one million people in the United States are suffering from Parkinson's disease. Unfortunately, there is no cure or proven disease modifying therapy for this disease."
Dr. Xiong explained how Parkinson's disease is caused by a combination of risk factors including environmental exposure, age and a positive family history for disease.
"Several genes have been unambiguously identified from the families with heritable Parkinson's disease," Dr. Xiong said. "Mutations in a gene identified as LRRK2 account for up to 40 to 50 percent of Parkinson's disease in certain populations and are the most known common causes for Parkinson's disease. The importance of LRRK2 in Parkinson's disease suggests that developing research models of LRRK2 is warranted to study the disease's pathogenesis."
Dr. Xiong's new research article appeared online Jan. 31 in the journal, Proceedings of the National Academy of Sciences: "Robust kinase- and age-dependent dopaminergic and norepinephrine neurodegeneration in LRRK2 G2019S transgenic mice." As the leading author and a corresponding author, Dr. Xiong collaborated with research partners Dr. Valina Dawson, professor of neurology at Johns Hopkins and Dr. Ted Dawson, director of the Institute for Cell Engineering at the Johns Hopkins University School of Medicine, Baltimore, Maryland. This was where Dr. Xiong began her work as a postdoctoral fellow and then as an assistant professor. Dr. Xiong has continued her research at Kansas State University as a collaboration between the two schools.
"In this paper, we report the development of new models that express LRRK2 in catecholaminergic neurons, and show how LRRK2 mediated loss of neurons is kinase dependent and can occur in a cell autonomous manner," said Dr. Xiong. "These new LRRK2 models have the potential to advance our understanding of mutant LRRK2 mediated degeneration of dopamine neurons. This is an important platform for investigating the molecular mechanisms for how dopamine neurons degenerate due to expression of mutant LRRK2."
---
Funding resources: The National Institutes of Health, the National institute on Aging, the National Institute of Neurological Disorders and Stroke, National Science Foundation, the William N. & Bernice E. Bumpus Foundation, American Parkinson Disease Association, the JPB Foundation, Thomas Shortman Training Fund, Axol Science, Kansas INBRE, Johnson Cancer Research Center at Kansas State University, Kansas State University College of Veterinary Medicine.
Citation:
Xiong, Y.*, Neifert, S., Karuppagounder, S. S., Liu, Q., Stankowski, J. N., Lee, B. D., Ko, H. S., Lee, Y., Grima, J. C., Mao, X., Jiang, H., Kang, S. U., Swing, D., Iacovitti, L., Tessarollo, L., Dawson, T. M.*, and Dawson, V.L.* (2018). Robust kinase- and age-dependent dopaminergic and norepinephrine neurodegeneration in LRRK2 G2019S transgenic mice. Proc Natl Acad Sci U S A published ahead of print January 31, 2018, https://doi.org/10.1073/pnas.1712648115 (*corresponding author)
Dr. Tim Musch elected to American Physiological Society national council
Dr. Tim Musch, university distinguished professor of exercise physiology, was elected to the American Physiological Society's national council for a three-year term.
The American Physiological Society is a nonprofit devoted to fostering education, scientific research and dissemination of information in the physiological sciences. The society was founded in 1887 and now has more than 10,500 members.
Read more ...
Most members have doctoral degrees in physiology and/or medicine, or other health professions.

The society is a member of the Federation of American Societies for Experimental Biology, a coalition of 26 independent societies that plays an active role in lobbying for the interests of biomedical scientists.

Musch is a faculty member in the kinesiology and anatomy and physiology departments. He is the co-director of the College of Veterinary Medicine's Cardiorespiratory Exercise Physiology Research Laboratory. His research interests include the mechanisms associated with exercise performance in health and disease focusing on chronic heart failure. Musch was recognized as a university distinguished professor in spring 2017.
Regular features
Alumni Events, Development and Continuing Education
The Veterinary Medical Alumni Association organizes alumni receptions at several of the national annual conferences plus continuing education events and more, which includes the 2018 WVC in Las Vegas, the 35th Annual Frank W. Jordan Seminar and a 2018 Cow-Calf Conference.
See news and upcoming events below ...
VMAA recognizes Dr. George Looby '58 with alumni award at VMX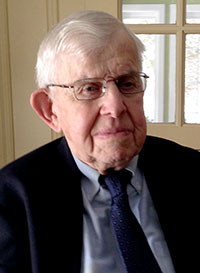 Dr. George Looby, Woodstock, Connecticut, was selected for a 2018 Alumni Recognition Award from the Kansas State University College of Veterinary Medicine at the Veterinary Meeting and Expo in Orlando, Florida, on Feb. 6, 2018.
Dr. Looby received a bachelor's degree in 1950 at the University of Connecticut. After serving in the U.S. Army during the Korean conflict, he enrolled as a pre-veterinary student at Kansas State University where he graduated with his DVM degree in 1958. Dr. Looby spent 13 years on the clinical faculty at the Cummings School of Veterinary Medicine at Tufts University in Grafton, Massachusetts, where he is now an assistant professor emeritus.
Immediately after retirement, Dr. Looby assumed a part-time role on the faculty serving as a director of the school's farm program to develop it as a better resource for student teaching. He served in that role until 2002. In addition to his retirement role at Tufts, Dr. Looby served part-time and in-relief as a clinician in several local practices over the course of the next several years. He retired from all practice activities in 2008 after 50 years of service overall. He was named to the Tuft's Faculty Hall of Fame in 2012.
Industry professional joins K-State Olathe as professor of practice in animal health
Dr. Ellen Lowery, a 1988 DVM alumna, who also holds a Ph.D. and MBA from K-Sate, has joined Kansas State University's Olathe campus as a professor of practice in animal health. Her role is divided by teaching and administrative responsibilities.

"We're very excited to welcome Dr. Lowery into the K-State Olathe family," said Janice Barrow, associate dean for academic affairs and executive education. "Dr. Lowery brings more than 20 years of industry experience, which includes research to executive leadership, at one of the nation's foremost pet food companies. She will help our young campus and the region continue to grow and expand."

As a professor of practice, Dr. Lowery will instruct several graduate-level classes in the veterinary biomedical science program. She also will help design new academic courses tailored to Greater Kansas City's growing animal health industry and to support the region's workforce needs.

Dr. Lowery will help recruit students to the veterinary biomedical science program at K-State Olathe and serve as major professor to graduate students or as a committee member on graduate student supervisory committees.

In addition to working with graduate students,Dr. Lowery will provide support for industry-focused special courses, workshops and professional development programs on animal health. These courses and programs are offered to working professionals at animal health companies as a means of elevating workforce development.

"I am delighted to be joining the faculty at K-State Olathe," Dr. Lowery said. "My experiences with Hill's Pet Nutrition will be invaluable in engaging with animal health companies and contributing to the growth and expansion of the campus. I understand the needs and balances of adult learners. As a working professional, I completed my Masters of Business Administration and I am dedicated to paying that experience forward through supervising, teaching and mentoring working professionals."

Prior to joining K-State Olathe, Dr. Lowery was director of the U.S. Professional and Veterinary Affairs department at Hill's Pet Nutrition Inc., where she led the development and execution of programs to support and strengthen Hill's engagement with the profession.

Dr. Lowery joined Hill's in 1994 as a research scientist, where she led a companion animal oral care research program with teams at Kansas State University's College of Veterinary Medicine, the University of Kansas Animal Care Unit and Hill's Pet Nutrition Center.

Dr. Lowery progressed through several roles in the commercial organization, including technical and marketing communications manager; veterinary consultation services manager; senior manager in veterinary customer development; and associate director U.S. professional and veterinary affairs.

An advocate for personal leadership and professional development, Lowery was a member of the Hill's Veterinary Leadership Task Force, co-led the establishment of the Hill's Women Empowered Network and served as a facilitator for the Fundamentals of Colgate Leadership Course.

Dr. Lowery served as president of the American Veterinary Dental Society and has served on numerous boards, including the Kansas Veterinary Medical Association, the Partners of Healthy Pets, the Pet Nutrition Alliance, the Veterinary Innovation Council and the Mark Morris Institute. She currently is the president of the American Association of Industry Veterinarians and on the board of directors for the Lesbian and Gay Veterinary Medical Association. She has published numerous scientific articles, was a reviewer for the Journal of Veterinary Dentistry and served as CE editor for the Journal of the National Association of Veterinary Technicians.

Dr. Lowery also has a master of business administration in leadership and marketing from the University of Kansas.
2018 Cow Calf Conference

Mark your calendars for the 2018 Cow Calf Conference on Friday, Feb. 16, 2018 at the Stanley Stout Center in Manhattan, Kansas. Click banner image for more information.
RSVP at: https://ksuvetmedalumniandevents.wildapricot.org/event-2777765
35th Annual Frank W. Jordan Seminar

We are excited to host this year's Frank W. Jordan Seminar at the College of Veterinary Medicine in Mosier Hall's Frick Auditorium! Be sure to join us for this year's conference! This year's conference features Dr. Byron Farquer, DVM, CVA with Simmons & Associates Pacific in Oakdale, California. Click banner image for more information.
Frank W Jordan Conference Schedule
Practice Management Bootcamp
February 25, 2018
WVC Alumni Reception
Mar 5 7:30 – 9:30 p.m.
Reception, Social / College of Veterinary Medicine
Border Grill at the Mandalay Bay 3950 Las Vegas Blvd. S Las Vegas, NV

The K-State Alumni and Development Team invites you to attend the Kansas State Vet Med Alumni Reception at the 2018 WVC!
Register today at this link!
Or visit our website at:
www.vet.k-state.edu/CEVBD-Conf/
In Memoriam - Recently Departed Alumni
Dr. William Lumb, DVM July 1943
Feb. 3, 2018
Dr. Earl Shephard Beaver, DVM 1953
Jan. 17, 2018

Dr. James Louis Kastens, DVM 1957
Jan. 12, 2018
Dr. Lucky Charles Simpson, DVM 1960
Aug. 16, 2015

Dr. Richard D. Bair, DVM 1960
Jan. 2, 2018

Dr. Gary Powell Combs, DVM 1961
Sept. 22, 2017

Dr. Noble Leon Saunders, DVM 1961
Oct. 21, 2017

Dr. L. Devon Miller, DVM 1963
Dec. 27, 2017

Dr. Steven G. Grube, DVM 1970
Dec. 11, 2017

Dr. Cory Steven Haigh, DVM 2017
Dec. 7, 2017
Questions about Alumni or CE events?
Contact: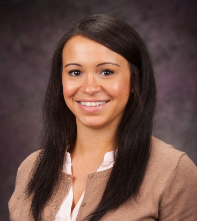 Ashley McCowan
Alumni and Events Coordinator
785-532-4833
amccowan@vet.k-state.edu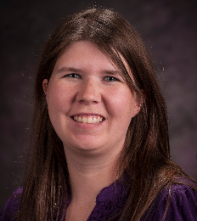 Dana Parker
Program Assistant
785-532-4528
dlaparker@vet.k-state.edu
News Ticker
More activities and accomplishments in the College of Veterinary Medicine:
KVMA Honorees

Congratulations to Dr. Emily Klocke and Kathy Shike, RVT, each recently recognized with awards from the Kansas Veterinary Medical Association, announced at its January convention. KVMA director Megan Kilgore (left) presents Dr. Klocke with the 2017 KSU Distinguished Service Award. In the right photo, Shirley Arck, Lisa Bryant and Dr. Tom Schwartz congratulate Kathy on receiving the 2017 Health Care Team Member of the Year award.
Operation Gelding 2018
Dr. Chris Blevins reports the Junior Surgery Castration lab was a great success this year.
"With the partnership with the Unwanted Horse Coalition, the CVM was able to castrate over 30 horses/donkeys for free," Dr. Blevins said. "This was a great opportunity for the students and the community. Thanks to all who were involved."
Careers and Cases at K-State Olathe
Dr. Callie Rost, assistant dean for admissions, gave a lecture recently at K-State Olathe for its Careers and Cases in Veterinary Medicine series. Her topic was, "Should I Become a Veterinarian or a Veterinary Technician? What are the Responsibilities of Each on the Veterinary Team?" Dr. Rost brought along a new pop-up Willie Wildcat poster to help promote Kansas State University as the place to study for a DVM.
Dr. Peying Fong visited the Yale University School of Medicine for the purpose of furthering collaborative work with Prof. Nancy Carrasco, who is a professor of physiology at the Yale School of Medicine and a pioneer in the field of thyroid iodide transport. She previously visited K-State as an ADVANCE Distinguished Lecturer. Dr. Fong recently received notification that she is now a Fellow of The Physiological Society (Great Britain). This makes her eligible to use the FPhysiol designation.
Dr. Rob DeLong represented K-State at the 5th Nanotoday conference in Kona, Hawaii. He presented a talk entitled "Multi-component Nanobio Composites: Tuning their Nanobio Interaction, Biochemical and Biological Activity for Application as Metastasis Sensors and Anti-metastatic Agents." The talk was in the fourth session on "Nanosystems for Medical Applications" and was held Dec. 10.

Dr. Justin Kastner served as chairman for the K-State Presidential Scholarship Interview and Selection Committee, which met Jan. 22. This scholarship is K-State's most prestigious undergraduate scholarships, valued at $20,000/year.

Drs. Judy Klimek and Cathy Sparks presented at the Lilly Conference on Evidence-Based Teaching and Learning in Austin, Texas, on Jan. 4. The title of the presentation was "Using peer assessment to develop professional skills and cohesive groups"

Dr. Philine Wangemann has been invited to give a keynote lecture at the 55th Inner Ear Biology Workshop held in Berlin, Germany.
Dr. David Upchurch, assistant professor in soft tissue surgery, and Dr. Melissa Upchurch, clinical assistant professor in pet health, joined the Clinical Sciences Department on Jan. 16.
Drs. Warren Beard and David Biller are Co-Investigators along with Dr. Chanran Ganta and Primary Investigator, Dr. Punit Prakash on a project entitled, "Bronchoscope-guided microwave ablation of early-stage lung tumors." The project was awarded a total of $1,321,648 by the US Department of Health and Human Services, National Institutes of Health, R01.
Dr. Sue Nelson was interviewed for an article entitled, "Outdoor pets need extra care for cold winter days," in the K-State Research and Extension News January edition.
Drs. Kate KuKanich and Brian Lubbers were invited to present at the Presidential Advisory Council on Combating Antibiotic Resistance Bacteria at the Health and Human Services headquarters in Washington D.C. on Jan. 24. Dr. KuKanich's presentation was "The Intersection of Human and Companion Animal Antibiotic Stewardship Program" and Dr. Lubber's presentation was, "Antibiotic Stewardship in Food Animal Medicine."
Journal Publications
Laughhunn, A., Huang, Y-J. S., Vanlandingham, D. L., Lanteri, M. C., Stassinopoulos, A. Inactivation of chikungunya virus in blood components treated with amotosalen/ultraviolet A light or amustaline/glutathione. Transfusion. 2018 Jan 10. DOI:10.1111/trf.14442.
Pachthongsuk K, Rathbun T, Troyer D, Davis D "Distribution of allogeneic porcine Wharton's jelly cells after oral and intraperitoneal transplantation." Stem Cell Research and Therapy, In Press, 2018

Amanda Hoffman, Xiaotong Wu Jianjie Wang, Amanda Brodeur, Rintu Thomas, Ravindra Thakkar, Halena Hadi, Garry P. Glaspell, Molly Duszynski, Adam Wanekaya and Robert K. DeLong "Two-Dimensional Fluorescence Difference Spectroscopy of ZnO and Mg Composites in the Detection of Physiological Protein and RNA Interactions" Materials (Basel). 2017 Dec 15; 10(12). pii. E1430. doi: 10.3390/ma10121430. PMID: 29244716 Free PMC Article

Dr. Wangemann and Dr. Dan Marcus together with a former postdoctoral fellow, Dr Kudo published a paper entitled, "Claudin expression during early postnatal development of the murine cochlea" in the open-access journal BMC Physiology.


Brooke Neiberger began her internship in January, graduating from the Colby Community College Vet Tech Program in 2017, her interests are in Exotics/Zoo Medicine, Shelter Medicine and Dental.
KSVDL hosts research poster exhibit at KVMA Convention
Thanks to all who turned out at the KVMA Convention at the Hilton Garden Inn in Manhattan in January. The Kansas State Veterinary Diagnostic Laboratory hosted a research poster exhibit so veterinarians could see some of the latest diagnostic research underway at K-State.
Zoo Sprouts meet with CVM veterinarians at Sunset Zoo

Dr. James Carpenter, professor of wildlife and zoological medicine, was joined by Dr. Rob Browning, intern, and some fourth-years students recently. They gave a group of youngsters an intro to different specimens (ie, crocodile skull, etc.), a quick tour of the veterinary clinic, a screech owl examination and a Teddy Bear bandaging lab at Manhattan's Sunset Zoo.

Best Wishes and Farewell to Marie Curie Fellow Dr. Pichaimani

On Jan. 29, a group of faculty, postdocs and graduate students from ICCM/NICKS gathered together in Mosier Conference room P223 to wish "best of luck" for Dr. Arunkumar Pitchaimani, named a Marie Curie Fellow. Dr. Pichaimani has been working in Dr. Santosh Aryal's lab since 2015. He will be furthering his career with the Marie Curie fellowship (very competitive and prestigious fellowship of Europe) in Genova, Italy, for the next two years with possible extension of an additional two years. Dr. Pitchaimani is on the far right in the photo above, joined by (right to left): Mr. Ramesh Marasini (graduate student, A&P), Dr. Santosh Aryal (PI), Ms. Tuyen Nguyen (graduate student, A&P) and Mr. Colin Ferrel (graduate student, A&P).
New Arrivals/Recent Departures
Click here to see the New Arrivals/Recent Departures at the CVM ...
Welcome to:
Addison Adams, Veterinary Health Center, Veterinary Technician I
Jordyn Willis, Veterinary Health Center, Client Services Assistant
Molly Carstenson, Veterinary Health Center, Pharmacy Technician
Ashley Engram, Veterinary Health Center, Pharmacy Technician
Brooke Neiberger, Veterinary Health Center, Veterinary Technician I
Zachary Houston, Veterinary Diagnostic Laboratory, Research Assistant
Taghreed Mahmood, Clinical Sciences, Research Assistant
Malissa Thomas, Veterinary Health Center, Client Services Assistant
Dr. Tariku Beyene, Diagnostic Medicine/Pathobiology, Fellow (Post Doc)
Adam Dixon, Dean of Veterinary Medicine, IT Support Specialist I
Dr. Robert Mugabi, Diagnostic Medicine/Pathobiology, Associate Scientist
Farewell to:
Dr. Maria Murgia, Diagnostic Medicine/Pathobiology, Fellow (Post Doc)
Dr. Deon Van Der Merwe, Diagnostic Medicine/Pathobiology, Associate Professor
Dr. Kinga Urbaniak, Diagnostic Medicine/Pathobiology, Fellow (Post Doc)
Ron Orchard, Clinical Sciences, Veterinary Specialty Technician
Dr. Arunkumar Pitchaimani, Anatomy & Physiology, Fellow (Post Doc)
Lifelines is published each month by the Marketing and Communications Office at the College of Veterinary Medicine. The editor is Joe Montgomery, jmontgom@vet.k-state.edu.
Lifelines index

Download Lifelines LITE (this is a condensed legal-sized PDF and has less information than above)