January 2018 - Vol. 13, No. 1
Top Stories
Trio of students nab recent scholarship, leadership and fellowship awards
The new year is starting off with a bang as a pair of veterinary students and graduate student working on a Ph.D. through the Beef Cattle Institute are each earning awards for their scholarly achievements. Learn more about the awards that have won by students: Haley DeLong, Brett Montague and Dustin Aherin.
The awards are:
Haley DeLong wins scholarship from Kansas Livestock Foundation and Merck Animal Health

| | |
| --- | --- |
| | |
| | Haley DeLong |
Third-year student Haley DeLong has been chosen as the recipient of a $1,500 scholarship presented by the Kansas Livestock Foundation (KLF) and its partners. The scholarship, for the 2017-18 school year, were announced Nov. 29 at the annual Kansas Livestock Association (KLA) Convention in Wichita.
Haley has received the Ralgro Wheels for Bucks Scholarship from Merck Animal Health and the KLF. This award recognizes K-State veterinary students who want to be large animal veterinarians.
"I was very honored to be selected for this award out of so many other applicants." Haley said. "Any scholarship helps to relieve just a little bit of the financial burden that we accumulate throughout our educational careers. After graduation, I plan on joining a mixed animal practice somewhere in rural Kansas where I would primarily be working with beef cattle. Also I would like to buy in to a practice at some point in my future."
KLF was established in 1983 to operate solely and exclusively for charitable, scientific and educational purposes. KLA is a trade organization protecting the business interests of independent ranchers, feeders and dairy farmers. Members of the association are involved in all segments of the livestock industry, including cow-calf production, backgrounding, cattle feeding, swine, dairy and sheep. The association's work is funded by voluntary dues dollars paid by its 5,400 members.
Brett Montague to receive Walther leadership award at WVC
| | |
| --- | --- |
| | |
| | Brett Montague |
Third-year veterinary student Brett Montague will be one of 37 students to receive a Dr. Jack Walther Leadership Award at the Western Veterinary Conference (WVC), scheduled for March 4-8 in Las Vegas.
One student each is selected from all of the veterinary colleges in the U.S., Canada and Caribbean Islands on the basis of accomplishments, scholastic excellence and long-term leadership potential. Recipients receive a $1,000 award, complimentary registration, lodging, airfare and a daily stipend to attend the 2018 conference.
"I feel like I'm constantly surrounded with such incredible student leaders here at K-State, so to be selected for this award is truly an honor," Brett said. "I'm excited to continue learning ways to give back to my community and to find my role in serving our profession now and in the future."
Since inception of the scholarship program in 2002, the WVC has granted approximately $1 million in scholarship funds. The Dr. Jack Walther Leadership Award recognizes veterinary student leaders and promotes lifelong professional service to the industry.
BCI's Dustin Aherin to attend MIT through Sloan Visiting Fellows Program

Dustin Aherin, a doctoral student with the Beef Cattle Institute (BCI) at Kansas State University was recently selected to spend the 2018 spring semester as a visiting fellow at the Massachusetts Institute of Technology (MIT) in Cambridge, Massachusetts.
Aherin was selected from a very competitive field of applicants for the MIT Sloan Visiting Fellows Program. The program will allow Aherin to work under the mentorship of MIT faculty while developing a systems model that encompasses the beef industry from genetic selection through the birth and growth of calves, to final harvest.
"Systems dynamics is a powerful tool for decision making and the assessment of the long-run sustainability of operational and industry practices," Aherin said. "This recognition and opportunity is particularly valuable because faculty from MIT were early innovators of systems dynamics, and the prestigious institution continues to provide influential leaders in the discipline."
Aherin said his model will have the capability of conducting "what if" analysis based on differences in technology implementation, resource allocation, government policy or other potential variables.
"I am excited to be able to explore cutting-edge methodology in systems dynamics at MIT and apply such tools to aid in decision making and add further understanding to the beef industry complex," Aherin said. "By interacting with some of the leading minds in the discipline of systems dynamics at MIT, I will have the unique opportunity to learn from world-renowned authorities and to expand the expertise available to the Beef Cattle Institute and Kansas State University."
Aherin is co-advised by Dr. Bob Larson, professor of production medicine in the College of Veterinary Medicine, and Dr. Bob Weaber, professor and extensions specialist in animal sciences and industry in the College of Agriculture.
"Systems models provide the only way to test many herd or industry level decision that span multiple segments of the beef value chain," Dr. Weaber said. "Experiments to conduct such research would easily reach into the tens of millions of dollars per experiment and potentially take decades to complete. Developing an effective model cuts the time and investment to a fraction of the costs."
Dr. Larson agreed, saying, "Systems dynamics models provide tremendous tools for exploring areas of discovery that are important for producers, educators, consumers, and regulators interested in optimizing the very complex system that is beef production."
"Providing excellent training for graduate students is one of the focus areas of the BCI," said Dr. Brad White, director of the BCI. "Our team provides cross-disciplinary training providing a well-rounded educational experience, and Dustin's selection into the MIT program underscores the BCI's emphasis on providing the highest level of education to our students"
MIT's Visiting Fellows typically requires one or more university degrees and several years of work experience before students may apply to the program. Visiting Fellows who successfully complete their course of study receive a program certificate from MIT Sloan.
Aherin earned an associate's degree in animal sciences from Allen Community College in 2012, and followed that with a bachelor's degree in 2014 and master's degree in 2017, both in animal sciences at Kansas State University.
The mission of the Beef Cattle Institute is to utilize collaborative multidisciplinary expertise to promote successful beef production through the discovery and delivery of actionable information and innovative decision support tools.
Learn about the Shelter Medicine Program
Dr. Bonnie Rush, interim dean, emphasizes how the college's shelter medicine provides a wide range of benefits and educational opportunities for veterinary students, while simultaneously serving multiple Kansas communities.

Video courtesy of the Kansas State University Foundation.
Dr. Shari Kennedy to receive Wren Award at WVC in March
Dr. Shari Kennedy, VHC Livestock Services intern, was one of five recipients chosen for a 2018 Dr. W. Bruce Wren Food Animal Incentive Award to be presented in March at the Western Veterinary Conference (WVC).
Dr. Kennedy, who is from Tyro, Kansas, received her DVM from K-State in 2017.
Read more ...
| | |
| --- | --- |
| | |
| | Dr. Shari Kennedy |
"I am deeply honored to be one of the recipients for the Dr. W. Bruce Wren Food Animal Incentive Award," Dr. Kennedy said. "Being able to attend this year's Western Veterinary Conference and continue my post-graduate education through peer lectures and workshops is an amazing opportunity. I plan to use the knowledge and skills from this conference and my internship experience to better enable me to continue my career as a large animal internal medicine resident in the hopes of becoming a food animal internal medicine clinician at a veterinary school."
The Dr. W. Bruce Wren Food Animal Incentive Award is named after a K-State alumnus, who was the longtime food animal program manager of the WVC. The award includes expense paid travel to attend the conference and a stipend of $1,000.
Dr. Wren graduated with a Doctor of Veterinary Medicine in 1958, a master's degree in veterinary pathology in 1962 and a doctorate in veterinary pathology in 1965, all at K-State. He was also an instructor in the veterinary college for a few years, before eventually leaving to work in private industry throughout the rest of his career.
Recipients of the food animal incentive award were selected on the basis of demonstrating leadership and must be postgraduate students from an accredited college or school of veterinary medicine. Each must also be an intern or first-year resident in theriogenology, production medicine or food animal medicine/surgery. The respective training program must by recognized by American Association of Veterinary Clinicians.
Researchers collaborate on $150,000 in grants from Kansas City Area Life Sciences Institute
Three out of five grants recently awarded by the Kansas City Area Life Sciences Institute (KCALSI) and the Hall Family Foundation involve researchers from Kansas State University.
KCALSI presented $250,000 in research funding to five different projects overall, with $150,000 supporting Kansas State University-connected projects. The 2017 Nexus of Human and Animal Health Research Grants award $50,000 per project to further the "Path to 2025" regional vision: "Kansas City is a global leader at the nexus of human and animal health benefiting all our citizens and the economy."
Read more ...
"The Hall Family Foundation has generously funded many innovative programs that support research and education in the greater Kansas City region," said Dr. Wayne Carter, president and CEO of KCALSI. "We are very grateful the foundation is supporting these valuable research grants. Our region has significant strength in human and animal medicine, and there are many opportunities to advance research by looking at the nexus or intersection of diseases affecting both people and animals."
Below are this year's grant recipients from Kansas State University and a brief description of their research projects.
Dr. Kathryn Reif, assistant professor in the Center of Excellence for Vector-Borne Diseases within the College of Veterinary Medicine, for a drug screening project to identify novel treatments against pathogens that infect the red blood cells of their animal host.

"Several socially and economically devastating diseases are caused by pathogens that infect the red blood cells of people and animals," Dr. Reif explained. "Examples of pathogens that infect red blood cell include the disease agents of malaria in people and anaplasmosis in cattle."

Dr. Reif will develop and validate a test to screen large clinical drug compound libraries for novel therapeutics to control the pathogens that infect the red blood cells of cattle.

"The long-term goal for this research is to prevent or reduce disease, which is essential to maintaining healthy livestock populations," Dr. Reif said. "This project is tailored to cattle, but the pathogen drug screening test easily can be adapted to identify novel therapeutics for other red blood cell-infecting pathogens of human, veterinary, and agricultural importance."

The project represents a collaboration between Dr. Reif's laboratory at K-State along with Dr. Hans Coetzee, departmental chair of anatomy and physiology and interim director of the Nanotechnology Innovation Center of Kansas State and Institute of Computational Comparative Medicine in the College of Veterinary Medicine, and Dr. Anuradha Roy, director of the High Throughput Screening Laboratory at the University of Kansas.
Dr. Weiping Zhang, professor in the College of Veterinary Medicine, for the development of a combination vaccine targeting three major pathogens in the intestines.

"Diseases in the intestines are a major cause of morbidity and mortality throughout the world," Dr. Zhang said. "These diseases often are caused by bacteria entering the body through the mouth and can lead to malnutrition and delayed development in children. The leading causes of these diseases in the intestine are the bacteria Shigella, Salmonella and E. coli. Salmonella is also the leading cause of foodborne illness and of hospitalization and death due to foodborne illness worldwide."

Dr. Zhang is working with Dr. Wendy Picking at the University of Kansas to create a vaccine that will meld three vaccine technologies to develop a multi-agent combined vaccine to protect against Shigella, E. Coli, and Salmonella.
Drs. Majid Jaberi-Douraki, an assistant professor of mathematics at the Institute of Computational Comparative Medicine, and Jim Riviere, professor emeritus with the College of Veterinary Medicine, for 1Data, which is a platform for mining shared data that can accelerate drug development for people and animals.

"Working together across species and organizations to improve human and animal health will help enhance research and ultimately improve the lives of all species," Dr. Jaberi-Douraki said.

Dr. Jaberi-Douraki and Dr. Riviere have been collaborating with Dr. Gerald Wyckoff of the University of Missouri at Kansas City. They have used regional strengths to develop this platform and will continue expanding the 1Data database, testing the framework against a set of pre-determined metrics, and deploying a product that will be a key regional and global asset to advance translational research.

"The 1Data platform can be used by researchers, industry, health provider, and community organizations to impact the drugs and technology available to help save lives and improve the quality of life for humans and animals," Dr. Jaberi-Douraki said. "This platform also can enhance the regulatory approval process, decrease the use of animal models in-silico virtual animal populations, and serve many other uses to advance research and technology.
Information about the other two recent Nexus Grants, plus background on eligibility, review criteria and application procedures, can be found on KCALSI's website.
More Headlines
CVM faculty journey to Tanzania for twinning project
This past November and December, six Kansas State University College of Veterinary Medicine faculty and staff had the opportunity to visit Sokoine University of Agriculture (SUA) and its College of Veterinary Medicine and Biomedical Sciences in Tanzania as part of a World Organisation of Animal Health (OIE) Veterinary Education Twinning Project between the two colleges.
Read more ...

CVM faculty join their twinning partners at Sokoine University in Tanzania. Front row, Dr. Tesfaalem Sebhatu and Dr. Katie Delph (second and third from left), Rachel Reichenberger and Dr. Peggy Schmidt (fourth and fifth) and Dr. Mike Sanderson (sixth). Back row, Dr. Katie Reif (second from left).
The goal of this project is to promote partnerships between universities that lead to exchange of ideas and opportunities, which ensure future veterinarians are prepared for challenges in promoting global animal and public health.
During this most recent workshop in Tanzania, faculty from Kansas State University and SUA discussed a variety of topics and project activities that promote these goals. Among these topics were curriculum, continuing education, research collaborations, student and faculty exchanges, and equine medicine lectures and practical exercises. Drs. Peggy Schmidt, Katie Delph, Katie Reif, Mike Sanderson and Tesfaalem Sebhatu and project administrator Rachel Reichenberger represented K-State during this workshop.
Dr. Schmidt presented a curriculum review matrix developed for mapping veterinary curriculum to the OIE's "Day 1" competency standards. These standards consist of skills and knowledge recommended for graduating veterinarians to have in order to support their national veterinary services. The tool developed by Dr. Schmidt will be used to identify curricular gaps related to the OIE Day 1 Competencies at SUA.
"I had extensively reviewed documentation of SUA's BVS curriculum prior to our visit in November, but paper cannot capture the heart of a veterinary training program," Dr. Schmidt said. "Touring the facilities, speaking with faculty, and interacting with students really brought their program to life. The OIE Veterinary Twinning Project is a wonderful opportunity for programs SUA and KSU to learn from each other, and in the end, enhance student training at both institutions."
The curriculum mapping results are expected by the end of 2018, and SUA faculty will conduct a gap analysis from these results.
Another goal of the project is for SUA to host a continuing education course in 2019 that will promote the development of a robust continuing education program for Tanzanian veterinarians. Dr. Sanderson chaired the discussion between SUA faculty to plan for this course.
During the workshop, participants considered other potential activities and collaborations for the twinning program. Dr. Reif assisted in the development of a matrix outlining mutual research interests amongst faculty at both universities.
"The overwhelming collective goal of researchers at K-State and SUA is to identify innovative solutions to combat global health challenges," Dr. Reif said. "With several shared areas of research interest including: vector-borne and transboundary animal diseases, antimicrobial resistance, neurodegenerative diseases and several others, there are numerous opportunities for K-State and SUA faculty to engage in collaborative research projects. Leveraging combined resources, research partnerships between both colleges would readily benefit from: access to unique sample material, access to specialized equipment and infrastructure, exchange of expertise, and student and faculty training opportunities. Personally, I am very excited to develop a research collaboration with SUA faculty and have plans to submit a joint research proposal on combating tick-borne diseases of livestock this spring."
Details of student and faculty exchanges were also discussed at the workshop. Exchanges at both universities are included as part of the Twinning Project to promote student learning in different environments.
Because equine medicine had been identified by SUA faculty as an area of interest, Dr. Delph provided relevant lectures and practical experiences for the Tanzanian students. Her lectures also provided a foundation to help SUA faculty enhance this area of expertise.
"It was my pleasure to teach the fourth-year veterinary students at SUA during the Twinning Project," Dr. Delph said. "Working donkeys make up a large part of the equid population in Tanzania, and the veterinary students were extremely receptive to learning and practicing equine medicine."
She add, "Training veterinary students in equine medicine and husbandry will help to improve donkey health and welfare in the country through owner education. It will be exciting to help train SUA faculty members so that this information can be implemented in the curriculum for future classes and be a benefit to their communities."
Work is scheduled to continue on each of these activities for the next few months, and progress will be assessed at the next project workshop to be hosted at the K-State College of Veterinary Medicine in summer 2018.

Snapshots from Tanzani - click image to enlarge photo - Drs. Katie Rief lectures on tick-borne pathogens (bottom left); a curriculum mapping meeting (bottom right); Dr. Mike Sanderson visits a research lab (top right); Dr. Katie Delph gives a wet lab on equine medicine to Sokoine veterinary students (top center); and the CVM group tours the Sokoine University College of Veterinary Medicine and Biomedical Sciences. The giraffes in the background are in a wildlife park about an hour from Sokoine University.
Rowland lab organizes PRRS meeting in Chicago
The 2017 North American Porcine Reproductive and Respiratory Syndrome Symposium (NA PRRSS) was held Dec. 2-3 at the Intercontinental Hotel in Chicago. The conference, which was initiated in 2004, features the latest research on PRRS along with emerging and foreign swine diseases. The conference hosted 251 registered attendees from 22 countries.
Read more ...
Special sessions included a Friday afternoon workshop on Global Disease Challenges, followed by a Saturday session on The Genetics of Disease Resistance: Research Updates and a Vision for the Future. Both sessions featured talks by experts from the U.S., Canada and United Kingdom. Saturday evening included a reception, which included 68 poster presentations.
The CVM was well-represented with 25 attendees who presented eight talks and authored or co-authored 27 of the 68 abstracts.
"Even though the CVM represented 1 percent of the number of attendees, it contributed to 30 percent of the science," Dr. Bob Rowland said.
Dr. Ying Fang presented a talk entitled, "Emerging swine disease diagnostics and characterization: connecting basic research to real-world applications."
Dr. Megan Niederwerder was invited to present an update on the risk of introducing African swine fever virus through the importation of feed. Dr. Rowland presented a talk entitled; "PRRS overview and description of disease phenotypes and models for genetic research."
Student-travel fellowships were awarded to Ana Stoian, Pengcheng Shang, Laura Constance, Shehnaz Lokhandwala, Vlad Petrovan, Yanhua Li and Luca Popescu. The CVM, KSVDL, Kansas NBAF Transition fund and K-State Institute for Commercialization hosted a morning session on the latest research developments on swine diseases. In addition to Dr. Bob Rowland, executive director, other members of the organizing committee representing the CVM were Francine Rowland, proceedings editor, and Maureen Sheahan, meeting assistant.
Additional CVM students/postdocs/faculty making oral presentations at the conference included:
Shehnaz Lokhandwala, "Adenovirus-vectored novel African Swine Fever Virus multi-antigen cocktail elicit strong but non-protective immune responses in commercial pigs"
Dr. Megan Niederwerder, "Fecal microbiota transplantation improves outcome in nursery pigs following co-infection with porcine reproductive and respiratory syndrome virus and porcine circovirus type 2d"
Pencheng Shang, "Double-stranded viral RNA persists in vitro and in vivo during prolonged infection of PRRSV"
Ana Stoian, "CD163 PSTII domain is required for PRRSV-2 infection"
Yanhua Li, "A dual ribosomal frameshifting mechanism transactivated by an arterivirus protein and host cellular factors"
CVM study demonstrates loss of compounded drug potency
A new study funded by Morris Animal Foundation (MAF) shows a commonly compounded antimicrobial drug used in veterinary medicine may be losing potency over time. The study recently was published in the Journal of the American Veterinary Medical Association.
Click here to read more ...

Dr. Kate and Butch KuKanich provide research mentoring to fourth-year student Tanner Slead.
The CVM research team showed that compounded formulations of doxycycline lost potency within three weeks of receipt, with many dropping to sub-therapeutic content in that time, as defined by the United States Pharmacopeia (USP) standards.
The findings could have a significant impact for practicing veterinarians who rely on this antimicrobial to treat various infectious diseases in animals, including Rocky Mountain spotted fever and leptospirosis, and as an adjunct therapy for heartworm disease.
"These study results have important ramifications for practicing veterinarians," said John Reddington, DVM, Ph.D., president and CEO for MAF. "The study helped fill in a knowledge gap about compounded medications, and may lead to additional studies on this important but often overlooked topic."
The research team at KSU included Tanner Slead, a MAF Veterinary Student Scholar, and his mentors, Drs. Kate KuKanich and Butch KuKanich.
The team compared FDA-approved formulations of doxycycline with compounded doxycycline obtained from three national compounding pharmacies. They measured doxycycline content one day after receipt of medication, and again at day 21. Their findings showed that the potency of drug varied between preparations at both time points.
"All of the FDA-approved products met USP standards at both time points and are currently available and cost-effective; therefore they are the formulations of choice," said Dr. KuKanich. "If the FDA-approved drugs are not feasible, then compounded tablets would be the next best choice. Based on this study, we recommend avoiding compounded chews and liquid formulations. Although this was a relatively small study with only three pharmacies used, the results are consistent with results of random testing of other compounded products."
SAVMA board holds 'Farmer Olympics'
The SAVMA board hosted a "Farmers' Olympics" event toward the end of last semesters. The event was open to students and faculty at the Equine Performance Testing Center. See some photos and reports from the event below.
Click here to read more ...
Teams entered by donating a canned good or other food item to Cat's Cupboard, the Kansas State University Food Pantry. A total of four teams participated in the events including: greasy pig toss, palpation identification, bale stacking, steer roping, a relay and no-hands ice cream eating.
The SAVMA board would like to thank the school for allowing the use of the EPTC for the event and thanks to all the teams for their participation and donations.
Prizes were awarded for placing in faculty and student divisions: The Kukanich family won the Faculty Division. The Student Division was won by the Doggy Paddler team made up of first year students. Fifty Shades of Hay (second-year students) and the Novice Lady Farmers (third-year students) placed 2nd and 3rd, respectively in the student division.
The SAVMA board would like to thank the school for allowing the use of the EPTC for the event and thanks to all the teams for their participation and donations.
Outdoor pets need extra care for cold winter days
Dogs and cats that spend most of their time outdoors will need a little preparation before the brunt of winter arrives. Paying attention to a few basic needs, and watching out for three hazards can make cold weather almost comfortable.
The first basic need is shelter. For dogs, this can be a sturdy doghouse that you build yourself, or purchase from a retailer.
Read more ...
"They need a dog house that's not overly big — just big enough for them to get up and turn around in comfortably," says Dr. Susan Nelson, a veterinarian and clinician at Kansas State University's Veterinary Health Center. "If it's too big they lose heat to all that empty space."

Make sure the opening faces away from cold winter winds (in Kansas, that's probably east or southeast). A flap of some sort should hang above the opening. For the inside, Dr. Nelson is a big fan of clean hay or wheat straw. "Dogs can nestle down into it, and it helps conserve their body heat better," she says. Cats (especially those hardy farm cats) are generally more self-sufficient, but it doesn't hurt to provide a sturdy box or crate for them, too.

The second major need for outdoor pets is a source of clean, unfrozen water. "Water is going to freeze in the winter, so the pets can actually get dehydrated in the winter just like they can in the summer," Dr. Nelson says.

Electric-heated water dishes and bowls are both safe and inexpensive, ensuring that the water inside them is always above freezing, ready to drink. Otherwise, Dr. Nelson says fresh, very warm water must be added to the water bowl at least twice a day. "The water shouldn't be very hot, or boiling — but warm enough to stay liquid for an hour or two."

Animals that stay outside on cold days and nights are going to burn extra calories just maintaining their body heat, so they will need extra food added to their meals during the winter months.

Lastly, remember that even with the best food, water and shelter, some days and nights will just be too cold for even the hardiest animals. On these occasions, a comfortable box in the corner of the garage or barn will be enough to keep your pets safe and healthy. "Dogs that are outside 24/7, if you bring them indoors they may actually get too hot because they have a heavy winter coat on them'," Dr. Nelson says. "So we need to give them some extra shelter, but not so much that they get overheated."

In addition to providing basic needs, there are also some extra hazards to be mindful of, in and around the home.

Winter is when many of us add antifreeze to our vehicles. For reasons not entirely known, dogs and sometimes cats are drawn to this toxic liquid. If dogs ingest even a small amount of antifreeze dripped onto the pavement, the chemical can lead to renal failure, crystalizing inside the kidneys, frequently leading to death. If working with antifreeze in your garage or driveway, make sure you wipe up even the smallest drops. "If you're out walking your dog, don't allow him to drink out of puddles in the curbs," Dr. Nelson cautions, "because sometimes cars that have been parked there have leaked antifreeze or oil into the water standing there."

For cats, there's a special hazard that is unique to them: the car or truck that has just been parked. The warm engine can provide a cozy place for a nap, with cats sometimes climbing up into the engine compartment to nestle on or near the engine block. Fan blades can lead to injury or death when the vehicle is started. During winter, before starting your vehicle, bang on the hood a few times, and honk the horn before you turn the key. "Hopefully any cat that is nestled in there will skid out before any damage can be done from the motor," Dr. Nelson says.

Colder weather tends to bring rats and mice into homes, and homeowners sometimes choose to use poisonous baits to control these pests. It's critical to ensure that toxic rat and mice poison remains well out of reach of dogs and cats. For cats who like to keep up their hunting skills, there's the added danger of secondary poisoning — the cat eats the rat that ate the poison. "There have been a lot of advances in the packaging of these rodent poisons over the years; however, they are still not totally pet-proof," says Dr. Nelson.

"If you have a pet in the house we really discourage using any kind of a rat poison — it can cause a lot of problems for them."
Regular features
Alumni Events, Development and Continuing Education
The Veterinary Medical Alumni Association organizes alumni receptions at several of the national annual conferences plus continuing education events and more, which includes the 2018 VMX: Veterinary Meeting and Expo in Orlando, Florida, the 35th Annual Frank W. Jordan Seminar and a 2018 Cow-Calf Conference.
See news and upcoming events below ...
Click banner image for more information.
2018 Cow Calf Conference

Mark your calendars for the 2018 Cow Calf Conference on Friday, Feb. 16, 2018 at the Stanley Stout Center in Manhattan, Kansas. Click banner image for more information.
RSVP at: https://ksuvetmedalumniandevents.wildapricot.org/event-2777765
35th Annual Frank W. Jordan Seminar

We are excited to host this year's Frank W. Jordan Seminar at the College of Veterinary Medicine in Mosier Hall's Frick Auditorium! Be sure to join us for this year's conference! This year's conference features Dr. Byron Farquer, DVM, CVA with Simmons & Associates Pacific in Oakdale, California. Click banner image for more information.
Frank W Jordan Conference Schedule
Practice Management Bootcamp
February 25, 2018
Kansas State University distinguished alumnus – Gene Lyons - world-renowned equine parasitologist honored
| | |
| --- | --- |
| | |
| | Professor Gene Lyons, equine parasitologist, who as a master's degree he earned in 1958 and Ph.D. in 1963, both in zoology from Kansas State University. |
Professor Gene Lyons (M.S. 1958), a distinguished alumnus of Kansas State University and a world-renowned equine parasitologist will be honored January 19th at a Memorial Reception at the University of Kentucky where he engaged in veterinary parasitology research for 56 years. Lyons had an active parasitology research agenda until his death, Dec. 7, 2017 at age 86.
Dr. James A. Guikema, Associate Director of K-State's Division of Biology in his tribute to Dr. Lyons said: "To devote 56 years of a life to science is a reality to be embraced. Professor Lyons career has captured the motto which the Division of Biology has placed on their 50th anniversary commemorative coin (1967-2017): 'Yesterday's Success, Tomorrow's Innovation'. He embodies both the success and the innovation that the Division of Biology was seeking." The 56 commemorative coins, "one coin for each year of exceptional scientific service by Professor Gene Lyons" will be handed out at the Memorial Reception at University of Kentucky.
Lyons was a protégé of Dr. Merle Hansen who had an excellent cadre of graduate students at K-State, many of whom went on to distinguish themselves in parasitology careers. After obtaining his doctorate in parasitology at Colorado State University, Dr. Lyons began his 56 year career at the Gluck Equine Research Center University of Kentucky where he continued his work to the morning he died while on his rounds of the horse farm.
Dr. Guikema in his tribute for the Memorial Reception stated: "The United States has an excellent program in combating parasites – stemming in part from Professor Lyons' work. With his example, we at K-State seek to understand and stop the effects that pathogens, bacteria and virus have in limiting our lives. This is something that Gene helped establish in his time as a valued graduate student at K-State. A major federal facility is now relocating to Manhattan, Kansas based on this ongoing program. It represents a major transition of a federal facility from Plum Island to Kansas."
David Horohov, Gluck Center director and department chair at University of Kentucky said: "Dr. Lyons made multiple contributions to the field of parasitology through a lifetime of devotion to his work and a commitment to excellence to this field. His legacy will include the contributions he has made and the people he has trained."
Martin Nielsen, associate professor and Schlaikjer Professor of Equine Infectious Disease at the Gluck Center wrote in his tribute: "Dr. Lyons was a legend, a giant in veterinary parasitology. His list of contributions to veterinary science is remarkable… People traveled from across the world to meet him and to learn from him." (in the scientific journal Veterinary Parasitology)
Lyons published more than 300 peer-reviewed articles and book chapters. He mentored more than a dozen graduate and undergraduate students and hosted and mentored more than 25 visiting scientists and students in his laboratory throughout his career.
Dr. Lyons with his research colleague, Dr. Harold Drudge established two equine parasitology research herds at the University of Kentucky in the 1970s. These historic horse herds are now named the Gene Lyons Historic Parasitology Herds. The herds are unique in the world today and remain an invaluable resource for the parasitology research program today. One herd is harboring multi-drug resistant parasites and the other has been kept without deworming since 1979.
Born May 6, 1931 in Yankton, South Dakota, Gene Lyons served in the United States Coast Guard from 1950-1953. He received his bachelor's degree in zoology (wildlife) from South Dakota State University in 1956, his master's in zoology (parasitology) from Kansas State University in 1958 and his doctorate in zoology (parasitology) in 1963. He is buried in the Lyons family plot in Yankton, South Dakota.
In Memoriam - Recently Departed Alumni
Dr. Theodore Vera, DVM 1956
Oct. 3, 2017

Dr. John Roger Osterheld, DVM 1958
April 5, 2012
Dr. Kathryn Morton Krista, DVM 2003*
Jan. 5, 2018
* Dr. Krista was tragically killed in a car accident. A fund has been established in her memory. Contributions may be sent to: KSU Foundation, 1800 Kimball Ave., Ste 200, Manhattan, KS 66502, please indicate fund M47180. To make a gift online, go to www.ksufoundation.org/give/MortonKrista.
Questions about Alumni or CE events?
Contact: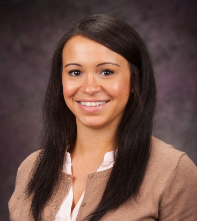 Ashley McCowan
Alumni and Events Coordinator
785-532-4833
amccowan@vet.k-state.edu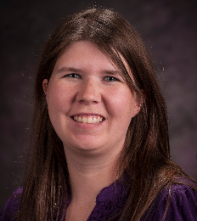 Dana Parker
Program Assistant
785-532-4528
dlaparker@vet.k-state.edu
News Ticker
More activities and accomplishments in the College of Veterinary Medicine:
Drs. Dylan Lutter and Cori Youngblood received a $13,638 grant from Success FYI for their research project, "Autologous mesenchymal stem cells and PRF treatment of equine skin wounds."
Drs. Shaun Huser, Brad White and David Amrine received a $15,000 Success FYI grant for, "Blood leukocyte differential panel of bovine respiratory disease."
Drs. Raghavendra Amachawadi, Mike Apley and T.G. Nagaraja also received a $15,000 Success FYI grant for their project, "Metagenomics and antibiotics bovine host."
Dr. Bob Rowland received a $10,000 USDA NIFA conference grant for 2018 for a "Workshop on global challenges in swine infectious diseases."
Drs. Beth Davis, Katie Delph, Liz Perry and Chris Blevins were awarded a $14,700 MCAT grant for, "Equine Ig post vaccination."
Drs. Chris Blevins and Emily Reppert recorded radio spots promoting the VHC for radio stations KMAN, Sunny and Z96.3.
Drs. Emily Reppert and Manuel Chamorro presented an abstract, "BVDV and BHV-1 antibody levels in colostrum of beef heifers vaccinated or unvaccinated during gestation with a multivalent killed viral respiratory vaccine," at the Conference of Research Workers in Animal Diseases Dec. 3-5 in Chicago.
Dr. Justin Kastner is chairman of K-State's Presidential Scholarship Interview and Selection Committee (Winter 2017-2018, for Fall 2018 selections); in this role he leads the final interviews and selections for K-State's most prestigious undergraduate scholarship (valued at $80,000/student) awarded to 1-2 students/year. He also shared a Homeland Security report by him and his PhD student Danny Unruh, and colleagues: Danny Unruh, Sara Gragg, Abbey Nutsch, Jason Ackleson, and Justin Kastner. "Enhancing Food-System Resilience and Ensuring Consumer Confidence in the Aftermath of a Food-Supply Catastrophe," CIP Report, George Mason University Center for Infrastructure Protection and Homeland Security (webposted in December 2017 at https://cip.gmu.edu/2017/12/20/enhancing-food-system-resilience-ensuring-consumer-confidence-aftermath-food-supply-catastrophe/
Dr. Thomas Schermerhorn was a participant in the Agreeing Language in Veterinary Endocrinology (ALIVE) panel session held in Hertfordshire, England, Dec. 6-8, 2017.
Dr. Mike Apley presented at the Olathe Drug Approval Conference on Dec. 7, 2017.
Dr. Brad White participated in the U.S. Roundtable for Sustainable Beef Dec. 13-14 in Denver, CO.
Gillian Campbell was hired as a Vet Tech II for the Shelter Medicine rotation.
During A&P's holiday luncheon, the department collected and donated 135 pounds of food and $15 in cash to the Flint Hills Breadbasket Community Food Network. Additionally, A&P donated leftover food to the Manhattan Crisis Shelter.
Journal Publications
SF Capik, BJ White, RL Larson, N Van Etten, JF Coetzee, "Effect of meloxicam administration on movement, feeding, and drinking behaviors of transported and nontransported cattle," American Journal of Veterinary Research 78 (12), 1437-1443
SF Capik, BJ White, RL Larson, N Van Etten, N Cernicchiaro, TJ Engelken, J Lakritz, MA Ballou, LF Hulburt, RC Vann, JL Caswell, G Jacob, JA Carroll, JF Coetzee, "Effect of oral administration of meloxicam prior to transport on inflammatory mediators and leukocyte function of cattle at feedlot arrival," American Journal of Veterinary Research 78 (12), 1426-1436
Hoffman, A, Wu X, Wang J, Brodeur A, Thomas R, Thakkar R, Hadi, H, Glaspell GP, Duszynski M, Wanekay A, DeLong RK, "Two-Dimensional Fluorescence Difference Spectroscopy of ZNO and Mg Composites in the Detection of Physiological Protein and RNA Interactions," Materials (Basel). 2017 Dec 15; 10(12). pii: E1430. doi: 10.3390/ma1-12143-. PMID: 29244716. Halena Hadi was a summer student transitioning to Notre Dame, Maggie Wu is a DVM student researching in Dr. DeLong's lab last summer and Amanda Hoffman is an undergraduate student researcher in the DeLong lab.
Ahumada M, Jacques E, Andronic C, Comer J, Poblete H, Alarcon EI (2017) "Novel specific peptides as superior surface stabilizers for silver nano structures: Role of peptide chain length," J Mater Chem B 5(45):8925–8928. doi: 10.1039/c7tb02349a
Mazloom R, Jaberi-Douraki M, Comer J, Volkova V (2017) "Potential information loss due to categorization of minimum inhibitory concentration frequency distributions," Foodborne Pathog Dis (Accepted) doi: 10.1089/fpd.2017.2301
Heimerman, M, MV Murgia, P Wu, AD Lowe, W Jia, RRR Rowland. 2017.Linear epitopes in African swine fever virus (ASFV) p72 recognized by monoclonal antibodies prepared against baculovirus expressed antigen. J Vet Diagn Invest. In press (December 2017).
The CVM welcomes Shelby Mettlen as the newest member of its marketing and communications team, who started on Jan. 8, 2018. Mettlen will serve as a communications and marketing specialist for the college and in the same capacity for the Beef Cattle Institute (BCI). She joins the K-State team after working two years as assistant editor for the American Angus Association in Saint Joseph, Missouri. Mettlen is a native of Lucas, Kansas, and earned bachelor's degrees in agricultural communications and journalism, and animal sciences and industry from K-State in 2014. Shelby's office is in Trotter 417B. She can be reached by email at smettlen@vet.k-state.edu or by phone at 785-532-4014.
ICCM and NICKS researchers contribute to understanding of nanomaterial immunosafety in medicine
A research team that includes scientists and modelers with Kansas State University's Institute of Computational Comparative Medicine, or ICCM, and Nanotechnology Innovation Center of Kansas State, or NICKS, has studied the inflammatory responses triggered by nanoparticles.
The study, "Bacterial endotoxin (lipopolysaccharide) binds to the surface of gold nanoparticles, interferes with biocorona formation and induces human monocyte inflammatory activation," was recently published in Nanotoxicology, a top-ranked journal in the field of toxicology and medicine.
The advent of nanotechnology has attracted researchers' interests in many fields such as biomedical sciences and engineering, recognizing nanoparticles coated with organic molecules as one of the promising methods of drug delivery to targeted tissues — e.g., cancer cells — in humans.
"However, lipopolysaccharide, or LPS, or other substances in biological fluids or our environment may bind to nanoparticles and change the biological properties of nanoparticles," said Yang Li, former postdoc at NICKS and the first and corresponding author of this study. "We should be careful about biomedical application of nanoparticles because the contaminants in nanoparticles we are not aware of may induce unexpected toxicity. Therefore, we designed experimental studies to investigate if binding of such ubiquitous contaminant in environment may change physicochemical status of nanoparticles and induce further immune responses."
Other than the experimental studies, computational modeling also was developed to study a dose- and time-dependent binding capacity of LPS to the surface of nanoparticles.
"Computational simulation is a powerful tool for studying mechanisms underlying the interaction between various cellular components" said Zhenzhen Shi, a postdoc at the ICCM and the second author of this study. "We employed the modeling approach to simulate and estimate real-time binding process between LPS and nanoparticles."
By incorporating experimental data into the simulation study, Shi worked together with Majid Jaberi-Douraki from the math department to find the mathematical relationship between surface plasmon resonance and amount of LPS bound on the surface of nanoparticles.
Findings from this study suggested that distinguishing intrinsic nanoparticle biological effects caused by biologically active contaminants such as endotoxin or LPS is extremely important for an accurate interpretation of nano-bio interaction and nanosafety studies.
The research was collaborated internationally in six institutes, and led by researchers with the Italian National Research Council and Shenzhen Institutes of Advanced Technology, Chinese Academy of Sciences. The project received funding from European Community's Seventh Framework Programme and National Natural Science Foundation of China. The experimental and modeling work of the study was partially supported by the ICCM and NICKS centers from the Kansas Bioscience Authority.
Collaborative researchers on this study included Isabella Radauer-Preiml, Ancuela Andosch, Ursula Lütz-Meindl, Jutta Horejs-Hoeck, Martin Himly and Albert Duschl, all with the University of Salzburg; Zhoumeng Lin and Majid Jaberi-Douraki, all with the Institute of Computational Comparative Medicine at Kansas State University; Nancy Monteiro-Riviere, with the Nanotechnology Innovation Center of Kansas State at Kansas State University; Eudald Casals, Macarena Cobaleda, and Victor Puntes, all with the Institut Català de Nanotecnologia; and Paola Italiani and Diana Boraschi, both with the Italian National Research Council.
Paint-Your-Pet Event
You're invited to the Manhattan Union Pacific Depot on Jan. 25 from 6:30 to 9:30 p.m. to raise your brushes to support the Riley County Humane Society! Painted Kanvas is hosting the Paint-Your-Pet Event. The last one sold out quickly, with 60 painters (including the Rankin and Meekins Families – see photos attached) so don't wait to register.
How does it work? Simple - you register online and submit a photo of your animal. Tickets are available here, https://paintedkanvas.com/event/1652/public-paint-your-pet-event-benefiting-the-riley-county-humane-society
Painted Kanvas will then trace your pet's image on to a canvas prior to your arrival. Art assistants will be on hand during the event to help you while you paint. You are welcome to bring your choice of refreshments.

After registering: please send a .jpeg photo of your animal, a maximum of two animals per canvas, to cheers@paintedkanvas.com.

Fees: If you register and submit your photo by Jan. 19, the cost is $50 – not much considering you'll get a fun-filled evening and a one-of-a-kind masterpiece, all while supporting a really great cause. After Jan. 19 the price is $65 and will be approved based upon available seating.

If you have questions about this event, text or call Painted Kanvas at 785-554-2250 or 785-856-0953, or email cheers@paintedkanvas.com!
New Arrivals/Recent Departures
Click here to see the New Arrivals/Recent Departures at the CVM ...
Welcome to:
Nicole Peabody, Dean of Veterinary Medicine, Accountant I
Gillian Campbell, Clinical Sciences, Veterinary Technician II
Shawntee Reed, Veterinary Health Center, Animal Health Care Tech II
Dr. David Upchurch, Clinical Sciences, Assistant Professor
Dr. Melissa Upchurch, Clinical Sciences, Clinical Assistant Professor
Lauren O'Dell, Veterinary Health Center, Client Services Assistant
Farewell to:
Ashley Scott, Dean of Veterinary Medicine, Accountant I
Joshua Maher, Veterinary Diagnostic Lab, Research Assistant
Kalyn White, Veterinary Health Center, Medical Resident Year 1
Nan Xiao, Diagnostic Medicine/Pathobiology, Fellow (Post Doc)
Diana Herrera Ibata, Veterinary Diagnostic Lab, Fellow (Post Doc)
Susan Ekstrum, Dean of Veterinary Medicine, Accountant I
Lifelines is published each month by the Marketing and Communications Office at the College of Veterinary Medicine. The editor is Joe Montgomery, jmontgom@vet.k-state.edu.
Lifelines index

Download Lifelines LITE (this is a condensed legal-sized PDF and has less information than above)