December 2017 - Vol. 12, No. 12
Top Stories
NIFA research awards total more than $1.7 million
Faculty quintet acquires impressive set of grants through Agriculture and Food Research Initiative
The USDA's National Institute of Food and Agriculture (NIFA) recently announced 39 new research awards totaling $14.3 million to help maintain healthy agricultural animals.
Five awards worth more than $1.7 million in total have been designated to CVM researchers. Funding is provided through NIFA's Agriculture and Food Research Initiative (AFRI) program, authorized by the 2014 Farm Bill.
The awards are:
Dr. Hans Coetzee seeks to take the pain out of cattle procedure

| | |
| --- | --- |
| | |
| | Dr. Hans Coetzee takes notes while performing research on pain relief in cattle. |
A calf's ear may be the best location for delivering a new vaccine with a dual purpose: relieving pain while also preventing unwanted pregnancies in cattle.
This approach was deemed sound enough to merit a $500,000 grant from the USDA's National Institute of Food and Agriculture (NIFA) for Dr. Hans Coetzee, head of anatomy and physiology in the College of Veterinary Medicine at Kansas State University and his collaborator, Dr. Doug Jones, a professor at Iowa State University.
Dr. Coetzee's career has long focused on finding ways to relieve pain in cattle, which has already resulted in national and international recognition earlier this year. In July, he was presented with the 2017 Animal Welfare award by the American Veterinary Medical Association. In August, he was invited South Korea where he was presented with the CEVA Global Animal Welfare Award by the World Veterinary Association.
In October, NIFA announced a list of 39 projects nationwide to receive funding through its Agriculture and Food Research Initiative program. The College of Veterinary Medicine was selected to receive more than $1.7 million in funding, including Dr. Coetzee's project, "Optimizing an Immunocastration Vaccine Ear Implant to Prevent Pain Associated with Bovine Castration."
"Our project will specifically work to optimize a long-lasting vaccine implanted under the skin of the ear to direct the calf's immune response to disrupt the development of the male reproductive organs," Dr. Coetzee said. "Knowledge gained from this proposal will address current animal welfare concerns and will have an immediate and significant impact on the sustainability of U.S. beef production systems."
Dr. Coetzee explained how physical castration of male calves destined for beef production has been one of the most common livestock management practices performed in the United States, amounting to about 10 million procedures per year. Benefits include a reduction in unwanted pregnancies, improved meat quality and fewer injuries in confinement operations.
"Pain experienced during physical castration is a significant animal welfare concern," Dr. Coetzee said. "It is therefore critical for livestock producers to develop practical and cost-effective strategies to reduce the negative impact of surgical castration on beef cattle welfare and production. The long-term goal of our research group is to improve animal welfare through the development of practical strategies to alleviate pain associated with castration."
In collaboration with researchers affiliated with the Nanovaccine Institute at Iowa State University, Dr. Coetzee's research group has already developed a prototype of an implant that reduces testicular development in calves, but wants to determine the impact of age on the ability of the vaccine implant to produce effective immunocastration in calves throughout the production cycle.
"Our hypothesis is that the implant will be effective regardless whether it is administered to newborn calves, weaned calves or yearling calves," Dr. Coetzee said. "We believe this research will deliver a technology that can eliminate pain associated with castration in cattle regardless of when the immunocastration implant is administered during the production cycle."
This research will be supported by the Agriculture and Food Research Initiative Competitive Grant No. 2017-67015-27124 from the USDA National Institute of Food and Agriculture.
Dr. Waithaka Mwangi works to develop upgradeable cattle vaccine

| | |
| --- | --- |
| | |
| | Dr. Waithaka Mwangi talks about some of his research involving cattle antibodies. |
Like a cell phone user might download the latest updates for an app, Dr. Waithaka Mwangi sees a possibility that cattle vaccines can be updated to protect against the most recent strains of disease-causing viruses.
Dr. Mwangi's theory received a favorable review from the USDA's National Institute of Food and Agriculture (NIFA), resulting in a $495,000 grant for the associate professor in the College of Veterinary Medicine. In October, NIFA announced a list of 39 projects nationwide to receive funding through its Agriculture and Food Research Initiative program. The College of Veterinary Medicine was selected to receive more than $1.7 million in funding awards, including Dr. Mwangi's project, "Improved Vaccine Platforms for Safe and Effective Control of Bovine Viral Diarrhea Virus (BVDV)."
"We are addressing a critical need for improved broadly protective BVDV vaccines that are free of negative effects and are affordable," Dr. Mwangi said. "The expected outcome will thereby increase productivity and profitability of U.S. cattle industry. Just as importantly, the technology will allow rapid vaccine upgrade to incorporate protective components from new BVDV strains that will emerge in future."
According to USDA statistics and others, the cattle industry accounts for roughly 40 percent of the total market value of U.S. agriculture. Because infections with BVDV represent a major economic loss, BVDV is categorized as a "High Priority Disease" of economic importance to U.S. animal agriculture, which Dr. Mwangi said creates a need for developing better vaccines.
"We have developed a new vaccine formulation that consists of several protective components from different BVDV strains," Dr. Mwangi elaborated. "These components were selected using the latest scientific approaches that utilized cumulative knowledge generated so far from BVDV vaccine development studies."
Dr. Mwangi's lab will test whether immunization of cattle with this new vaccine will confer protection against a majority of BVDV strains present in America.
"We expect that this new vaccine will be safe, affordable and capable of inducing protection against multiple BVDV strains," Dr. Mwangi said. "These expected outcomes will reduce losses caused by BVDV and thereby contribute to an increase in the efficiency of beef and dairy animal production systems."
This research will be supported by the Agriculture and Food Research Initiative Competitive Grant No. 2017-67015-26802 from the USDA National Institute of Food and Agriculture. A full description of Dr. Mwangi's project can be found here: https://cris.nifa.usda.gov/cgi-bin/starfinder/0?path=fastlink1.txt&id=anon&pass=&search=R=75556&format=WEBLINK
Dr. Weiping Zhang tests broad approach for vaccine development against post-weaning diarrhea in pigs

| | |
| --- | --- |
| | |
| | Dr. Weiping Zhang (center) likes to take a team approach with members of his lab. From left: Carolina Garcia, grad student; Jiachen Huan, grad student; Dr. Zhang; Dr. Qiangde Duan, postdoc; and Ti Lu, grad student. |
Can one size fit all? That's the challenge being addressed by Dr. Weiping Zhang, professor of microbiology in the College of Veterinary Medicine at Kansas State University.
A new grant from the USDA's National Institute of Food and Agriculture (NIFA) for $460,000 will enable Dr. Zhang to apply this approach as a cost-effective and efficient solution for controlling post-weaning diarrhea (PWD) in swine.
"Vaccination is probably the most practical and effective method to control diseases for swine producers, but no effective PWD vaccines have been developed due to technical challenges at inducing broad immunity against the different strains of diarrhea caused by enterotoxigenic E. coli (ETEC)," Dr. Zhang explained. "We propose to innovatively produce multiepitope fusion antigen (MEFA) and a live vaccine inducing broadly protective local mucosal immunity, and then, unambiguously assess efficacy of this vaccine in piglet challenge studies. With strongly supportive data from preliminary studies, in conjugation with years of combined experience of two investigators in ETEC research and vaccine development, we believe our proposed research will be completed."
Dr. Zhang added that an effective PWD vaccine would save hundreds of millions of dollars each year for US swine producers, while also reducing antibiotic use. Innovation applied in this study could potentially be applied toward vaccine development against other diseases.
In 2016, Dr. Zhang was awarded a $2.1 million National Institutes of Health R01 grant for early vaccine research. The NIH has awarded two additional grants to Dr. Zhang in the last four years to develop vaccines against E. coli diarrhea.
"Diarrhea continues to be a leading cause of death in children under five years of age, and enterotoxigenic E. coli (ETEC) is the most common bacterial cause of children's diarrhea," Dr. Zhang said. "Currently, there are no available vaccines against ETEC-associated diarrhea. Whole-cell vaccine candidates have been under development, but require further improvements because they provide inadequate protection and produce unwanted adverse effects."
"Effective vaccines for ETEC have proved to be very challenging," said Dr. Frank Blecha, associate dean for research in the veterinary college. "Dr. Zhang's vaccine development strategy for ETEC using multiepitope fusion antigens holds great promise for a vaccine that will limit diarrheal deaths in animals, and it may also have relevance to human health too."
This research will be supported by the Agriculture and Food Research Initiative Competitive Grant No. 2017-67015-26632 from the USDA National Institute of Food and Agriculture. A full description of Dr. Zhang's NIFA-funded project is posted at: https://cris.nifa.usda.gov/cgi-bin/starfinder/0?path=fastlink1.txt&id=anon&pass=&search=R=74866&format=WEBLINK
Plus two more awards that have previously been reported:
Preventing PRRS in Pigs | Aiding Young Piglets by removing CD163
Dr. Raymond "Bob" Rowland has created a way to protect swine offspring from the devastating PRRS virus during reproduction. Learn more about in this month's video.

Video courtesy of Division of Communications and Marketing at Kansas State University.
Cats a Step Closer to FIP treatment
A clinical trial yields promising applications of antiviral compound
The numbers are looking good for treating a disease in cats that -- up to now -- has been 100 percent fatal. A field trial is having encouraging results from a treatment involving an antiviral compound developed at Kansas State University and Wichita State University.
Drs. Yunjeong Kim and KC Chang, virologists in the College of Veterinary Medicine, and Dr. William Groutas, a medicinal chemist at Wichita State University, have been collaborating since 2010 on the development of antiviral drugs for important human and animal viruses.
Read more ...
| | |
| --- | --- |
| | |
| | Peanut, a cat that had wet FIP. He is now in remission for 1 year. |
| | |
| | Flora, a cat that had wet FIP, is now in remission for 1.5 years. |
"Over the course of the last several years, we have generated antiviral compounds that potently inhibit the virus responsible for feline infectious peritonitis (FIP)," Dr. Kim said. "This finding led to a collaboration with Dr. Niels C. Pedersen at the University of California, Davis, for testing one of the compounds in a clinical trial with cats with naturally-occurring FIP for the last three years."

FIP is a leading cause of death in kittens and young cats and is most common in indoor, multicat environments such as shelters and catteries. The researchers have just published findings in the Journal of Feline Medicine and Surgery: "Efficacy of a 3C-like protease inhibitor in treating various forms of acquired feline infectious peritonitis," which is a follow-up publication of http://journals.plos.org/plospathogens/article?id=10.1371/journal.ppat.1005531, published in PLOS Pathogens in 2016.

"The field trial of GC376 was the first antiviral treatment for naturally occurring FIP, and it was designed to address several questions," Dr. Kim explained. "One of the questions was to find out whether antiviral treatment holds promise in FIP treatment."

Dr. Kim said the study looked at patients with different forms of FIP: wet form, dry form and dry-to-wet form.

"They were at different stages with various clinical signs and were recruited into the trial," Dr. Kim said. "A total of 20 cats received antiviral treatment and seven of those cats are currently in long-term remission. This trial gave us valuable information regarding which patient groups seem to have a better prognosis for a long-term remission. Typically, acute wet FIP progresses rapidly and kittens are usually euthanized within weeks of diagnosis. But six out of eight kittens with wet FIP that were admitted into the trial are currently in remission with the longest remission time at one and a half years."

Other cats in the trial that were chronically ill also quickly improved on antiviral treatment and had varying duration of clinical remission before many them succumb to neurological disease later.

"This virus infects a cell type that can make its way to the CNS and it seems that this can occur fairly early in many, but not all, cats, although clinical signs may appear later" Dr. Kim mentioned. "This tells us that the key to long-term remission would be to start antiviral treatment before viruses have a chance to enter the CNS or establish chronic lesions that are hard to eliminate. Although kittens treated early seem to have a better chance for a cure, most of the affected cats are expected to benefit from antiviral treatment by improved quality of life, regardless of FIP forms."

Dr. Kim emphasized how this was a small study consisting of various patient groups, and said a larger trial focusing on each patient group would be needed to confirm the findings.

"From this trial we learned the answer to the important question: antiviral treatment would be an essential component of effective FIP treatment and early diagnosis/treatment is the key to treatment success." Dr. Kim said.
Dr. Susan Moore revises rabies immunology module for World Health Organization
The World Health Organization (WHO) has just published a revised version of its module on rabies immunization, thanks to the work of Dr. Susan Moore, director of the Rabies Laboratory at Kansas State University, and Dr. Deborah Briggs, adjunct professor in the College of Veterinary Medicine and former executive director and current board member of the Global Alliance for Rabies Control (GARC).
Read more ...
"The Immunological Basis for Immunization Series: Module 17: Rabies" is part of a series modules, on general immunology devoted to one of the vaccines recommended for the "Expanded Programme on Immunization," i.e. vaccines against diphtheria, measles, pertussis, polio, tetanus, tuberculosis and yellow fever. Dr. Moore and Dr. Briggs served as the sole editorial team for this publication.
"The updated rabies immunology module was needed to compliment the anticipated update to WHO's recommendations for pre- and post-exposure prophylaxis," Dr. Moore explained. "These changes are due to recent findings on shortened vaccine regimens and intradermal administration; and will greatly benefit rabies prevention and control efforts in developing countries where the burden of human rabies deaths primarily occurs."
Since the module series was started by WHO in 1993, it has been updated and extended to include other vaccines of international importance. The main purpose of the modules is to provide national immunization managers and vaccination professionals with an overview of the scientific basis of vaccination against a range of important infectious diseases. The modules also serve as a record of the immunological basis for the WHO recommendations on vaccine use, published in the WHO vaccine position papers.
In addition to serving as director of the Rabies Laboratory, Dr. Moore is a clinical assistant professor in the diagnostic medicine/pathobiology department in the College of Veterinary Medicine. The Rabies Laboratory is a part of the Kansas State Veterinary Diagnostic Laboratory.
More Headlines
Dr. Brian Lubbers to chair standards committee
Dr. Brian Lubbers, DVM, PhD, DACVCP, director of clinical microbiology in the College of Veterinary Medicine at Kansas State University, will begin his appointment as the chairholder of the Clinical Laboratory Standards Institute's (CLSI) Subcommittee on Veterinary Antimicrobial Susceptibility Testing (VAST) in January.
CLSI members and volunteers represent three sectors of the health care field: industry, government, and the health care professions. Representation of the three constituencies is balanced in order to support an open consensus process.
Read more ...
VAST Subcommittee volunteers represent all three sectors, including microbiology laboratories, government agencies, and pharmaceutical and diagnostic microbiology industries. Health care providers and educators are also represented, and current members are from the US, Canada, Europe, and Australia.
"The CLSI – VAST committee is central in moving international antimicrobial stewardship efforts forward," Dr. Lubbers said. "This committee is responsible for developing the breakpoints used by diagnostic laboratories for susceptibility testing of veterinary pathogens. It is a tremendous honor to be appointed subcommittee chairholder, and I look forward to continuing the efforts initiated by the previous VAST leadership."
Glen Fine, CLSI's CEO said, "Dr. Lubbers has a vital leadership role in the creation of essential standards used to combat a top global public health problem in the word today — resistance to available antibiotics. CLSI has long recognized the value of the 'One Health' approach to this issue and has been developing laboratory standards for antimicrobial susceptibility testing in veterinary medicine for over 25 years. Dr. Lubbers' experience and expertise as a veterinary clinician, diagnostician and pharmacologist will allow us to continue advancing these antibiotic stewardship efforts."
Responsibilities of the Subcommittee on Veterinary Antimicrobial Susceptibility Testing include:
Develop standard reference methods for antimicrobial susceptibility tests.

Provide quality control parameters for standard test methods.

Establish breakpoints and interpretive categories for the results of standard antimicrobial susceptibility tests performed on veterinary pathogens.

Provide suggestions for testing and reporting strategies that are clinically relevant and cost-effective.

Continually refine standards through development of new or revised methods, breakpoints, interpretive categories, and quality control parameters.

Educate users through multimedia communication of standards and guidelines.

Foster a dialogue with users of these methods and those who apply them.
CLSI is a not-for-profit membership organization accredited by the American National Standards Institute as a standards development organization. CLSI brings together the global laboratory community for the advancement of a common cause: to foster excellence in laboratory medicine. CLSI is headquartered in Wayne, Pennsylvania. More information about the VAST Subcommittee can be found online at: https://clsi.org/education/microbiology/subcommittee-on-vast/
Beef Cattle Institute appoints Patti Dollarhide to lead industry alliances
The College of Veterinary Medicine at Kansas State University has announced the appointment of Patti Dollarhide as the new director of beef value chain alliances for its Beef Cattle Institute (BCI), which was founded in 2007 to create a professional and educational connection with the beef cattle industry.
Prior to joining the BCI, Dollarhide was employed as the director of food and nutrition services for the Newton (Kansas) Medical Center.
Click here to read more ...
Prior to that she worked four years as manager of customer operations and finance for U.S. Foods. She also spent five years working for Cargill Foodservice- North America as a health care sales leader from 2007 to 2012.
"We are thrilled to have Patti at the BCI because she has a wealth of experience in the beef industry," said Dr. Brad White, director of the BCI. "In addition to being a registered dietician, she has worked in processing, distribution, and procurement. Her skill set is valuable as the BCI continues to expand relationships throughout the beef value chain. We want continue to improve the value of beef, and Patti will help us for strategic partnerships that provide synergistic benefits to multiple segments of the beef value chain."
Dollarhide earned a bachelor's degree in hotel restaurant management and administration at Kansas State University in 1983. In addition to her skills and background in nutrition services and customer operations, Dollarhide has worked as a veterinary technician and holds an associate's degree in veterinary technology from Colby Community College, which she completed in 1979.
Dollarhide has received several industry awards including the Silver Plate Award for Operator of the Year in Healthcare from the International Food and Manufacturer Association in 2004. She served as president of the National Society of Healthcare Foodservice Management in 2004, and from 2007 till present, she has been a member of the alumni board for the Department of Dietetics and Institutional Management at Kansas State University. Dollarhide has participated in numerous manufacturer leadership groups including Tyson, Campbell's Insight Group, Rich's Foodservice, Basic American and General Mills.
The mission of the Beef Cattle Institute is to utilize collaborative multidisciplinary expertise to promote successful beef production through the discovery and delivery of actionable information and innovative decision support tools.
Laura Constance among 10 K-State graduate students to earn honors at Research and the State
Research on enhancing health for treatment of depression, the influences of parental emotional support on income and well-being during the transition to adulthood, and recovering sustainable resources from a municipal wastewater anaerobic membrane bioreactor at Fort Riley are the focus of some of the winning research presentations by Kansas State University graduate students who were selected to represent the university at the 15th Capitol Graduate Research Summit, Feb. 20, 2018, at the State Capitol in Topeka.
Click here to read more ...

Winners of Kansas State University's annual Research and the State competition, from left:Barrett Scroggs, Jillian Joyce, Stuart Sprague, Samantha Fox, Kahao Lim, Narmadha Mohankumar and veterinary student Laura Constance. Not pictured are Rijesh Karmacharya, Ashley Kelly and Tom "Yile" Su.
Ten students, including veterinary student Laura Constance, were chosen to present their work in Topeka based on their research presentations at Research and the State, Nov. 9, in the K-State Student Union.

Research and the State involved 62 participants from five academic colleges and 25 graduate programs. The event was sponsored by the Graduate Student Council, the Graduate School, the Office of the President and the Office of the Provost and Senior Vice President. Each winner received a $250 scholarship.

"The winners of Research and the State showcase the outstanding and diverse research being conducted at K-State that has direct benefit to the state of Kansas," said Carol Shanklin, dean of the Graduate School. "The winners will communicate the value of their research to the state legislators, the Kansas Board of Regents and the public when they present at the Capitol Graduate Research Summit in February. This event is one of the many opportunities that the Graduate School and the Graduate Student Council help coordinate to enhance our graduate students' ability to communicate their research to the public."

The Capitol Graduate Research Summit is an annual statewide summit for Kansas legislators and features current research of graduate students at Kansas State University, the University of Kansas, the University of Kansas Medical Center, Wichita State University, Emporia State University, Fort Hays State University and Pittsburg State University. A university professor and an industry representative will judge the poster and student presentations. The top presenter from each university will be awarded a $500 award. In addition, BioKansas will select a winner from each university whose research has the greatest potential for commercialization. Each winner will receive a $500 award from BioKansas.

The following Kansas State University graduate students were selected to present at the Capitol Graduate Research Summit:
• Laura Constance, doctoral student in veterinary pathobiology and second-year student in veterinary medicine, Clyde, North Carolina, for "Role of the gut microbiome in response to vaccination and viral respiratory infection in growing pigs." Her faculty advisor is Dr. Megan Niederwerder, assistant professor of diagnostic medicine and pathobiology.

• Stuart Sprague, doctoral student in horticulture, Manhattan, for "Expression of ATGRXS17 in Maize increases yield under heat stress." His faculty advisor is Sunghun Park, associate professor of horticulture and natural resources.
• Kahao Lim, doctoral student in civil engineering, Temple City, California, for "Sustainable resource recovery from municipal wastewater in a pilot-scale anaerobic membrane bioreactor (anmbr) at Ft. Riley, KS." His faculty advisor is Prathap Parameswaran, assistant professor of civil engineering.

• Samantha Fox, doctoral student in biology, Dawson, Georgia, for "Soil microbial community shifts due to different fire severities." Her faculty advisor is Ari Jumpponen, professor of biology.
• Barrett Scroggs, doctoral student in family studies and human services, Duluth, Georgia, for "The influence of parental emotional support on income and well-being during the transition to adulthood: A life-span approach comparing sexual minority and heterosexual individuals." His faculty advisor is Amber Vennum, associate professor of family studies and human services.

• Jillian Joyce, doctoral student in human nutrition, Greensburg, Pennsylvania, for "Development of evidence-based school lunch best practices: A critical review." Her faculty advisor is Sara Rosenkranz, assistant professor of food, nutrition, dietetics and health.

• Ashley Kelly, master's student in horticulture, Sydney, Australia, for "Inspiring future conservationists through a junior zookeeper program." Her faculty advisor is Jeffrey Skibins, assistant professor of park management and conservation.

• Yile "Tom" Su, master's student in family studies and human services, Guangzhou,China, for "Enhance health with a new evidence-based treatment for depression." His faculty advisor is Joyce Baptist, associate professor of family and human services.

• Rijesh Karmacharya, master's student in civil engineering, Kathmandu, Nepal, for "Calibration of highway safety manual for 4-legged signalized intersections at urban and suburban areas in Kansas." His faculty advisor is Sunanda Dissanayake, professor of civil engineering.

• Narmadha Mohankumar, doctoral student in statistics, Kotagala,Sri Lanka, for "Optimizing the design of the Kansas Mesonet Environmental Monitoring Network." Her faculty advisor is Andres Patrignani, assistant professor of agronomy.
ICCM research drives wheat straw forward as ethanol fuel source

Wheat grown from the heartland may soon fill gas tanks.Thanks to an international and interdisciplinary collaboration, faculty at Kansas State University's Institute of Computational and Comparative Medicine and bioenergy researchers at Yangzhou University in China have marked a significant milestone for the production of ethanol fuel from wheat.
Their study, "Predictive temperature modeling and experimental investigation of ultrasonic vibration-assisted pelleting of wheat straw," was recently published in Applied Energy, which is considered the top-tier journal in the field of energy (ranked first out of 58 journals on energy).
Read more ...

Drs. Zhenzhen Shi, left, and Majid Jaberi-Douraki, both with Kansas State University's Institute of Computational and Comparative Medicine, collaborated with researchers at a Chinese university on a project that could aid ethanol fuel production from wheat.
"To the best of our knowledge, previous studies haven't systematically investigated the underlying mechanisms for continuous temperature rise during pellet production, which hinder effective production of biomass pellets and directly reduce the final ethanol production," said Dr. Makod Jaberi-Douraki, an assistant professor of mathematics. "In this case, risk factors resulting in a significant temperature rise need to be identified for improving the pellet production and energy outputs."
Dr. Zhenzhen Shi, a post-doctoral fellow and first author of the study, worked with Dr. Jaberi-Douraki, a corresponding author, and Qi Zhang, a Kansas State University alumnus and current associate professor of mechanical engineering at Yangzhou University in China. Their work examined factors that affect production of large-scale biomass during ultrasonic vibration-assisted pelleting.
The research team developed a computational and mathematical model to determine factors that impact temperature rise during a pelleting process of biomass. The condensed biomass, or pellets, can be easily handled and transported in order to generate ethanol. Ethanol extracted from pellets can substitute for fossil fuels and mitigate accumulation of greenhouse gases.
By studying the entire pelleting process of biomass, the proposed mathematical model determines the key factors and thus delivers a new guideline for pellet production by avoiding unnecessary experiments.
"The model was built based on our solid understanding of physical changes of biomass during the pelleting process," Dr. Shi said. "We then validated the model using experimental studies. By applying the model recommendation to experiments, we found out the percentage of burn-out pellets was reduced. In the meanwhile, the pellet density, pellet durability and sugar yield from pellets were significantly improved."
Dr. Shi explained how bioenergy research has been one of the most active topics in recent years because researchers realized unknown components existed whenever they tried to come up with a new strategy
"At the same time the world is facing severe environmental issues and shortage of fuel supply, this type of research is particularly important for both academia and industry," Dr. Shi said. "Mathematical modeling is a powerful tool because it can save both the time and resources required for experimental studies. By exploring unknown factors during the manufacturing process, this type of work can be further applied to other similar processes with the purpose of predicting biomass production, testing proposed experiments and eventually helping improve decision-making in industry."
The study included support from the Kansas Bioscience Authority. Other collaborative researchers on the publication included Pengfei Zhang with Jiangsu Muyang Holding Co. Ltd., and Zhichao Li with the Department of Industry and System Engineering at North Carolina Agricultural and Technical State University. The experimental work of this study was partially supported by National Science Foundation.
The Institute of Computational Comparative Medicine is an interdisciplinary research-based center established in 2013. Housed in newly built facilities in the College of Veterinary Medicine on the Kansas State University main Manhattan campus, it was created to develop novel tools to quantitatively bridge in vitro experiments to in vivo endpoints and develop methods to extrapolate chemical, drug and nanomaterial behavior across multiple animal species and man.
Kansas State Veterinary Diagnostic Laboratory hires pathology, parasitology specialists to enhance services and expertise
The Kansas State Veterinary Diagnostic Laboratory (KSVDL) is announcing the addition of a "Fab Five" to its diagnostic team.
Four pathologists and one parasitologist have been hired in recent months to help expand the services provided by the lab.
Read more ...

From left to right: Drs. Sarah Schneider, Cindy Bell, Brian Herrin, Nora Springer and Diana Schwartz.
"This is a diverse group that will ultimately help us shorten turnaround time as well develop new tests and protocols in both pathology and parasitology," said Dr. Jamie Henningson, interim director of the lab. Additionally, their knowledge base and enthusiasm will help KSVDL grow into new areas of diagnostic medicine.The new faculty are:
Dr. Sarah Schneider, an anatomic pathologist, who attended veterinary college at the University of Tennessee. She then practiced small animal medicine in Beaufort, South Carolina, for three years before returning to a residency in anatomic pathology at Texas A&M University. Dr. Schnieder was board certified in anatomic pathology in 2013, and continued teaching on the necropsy service at Texas A&M while pursuing a doctorate focused on cardiomyopathy in the golden retriever model of muscular dystrophy.

Dr. Cindy Bell, an anatomic pathologist, who grew up in hog and corn country in northwestern Illinois. She said she found veterinary medicine to be the ideal intersection for someone with a brain for biology and a heart for promoting healthy rural economies. As an anatomic pathologist, Dr. Bell spent five years at the Wisconsin Veterinary Diagnostic Laboratory where dairy cattle constituted the majority of case work. She also augments her credentials as a poultry pathologist and has distinguished herself in veterinary oral/dental pathology. She is currently faculty supervisor of the KSVDL histology and immunohistochemistry laboratory.

Dr. Brian Herrin, a parasitologist, is originally from Lindsay, Oklahoma, and has completed both his Doctor of Veterinary Medicine and doctorate at Oklahoma State University. While his current research focus is on the epidemiology of Lyme borreliosis in humans and dogs in North America, he is also interested in the evaluation of diagnostic assays for tick-borne diseases and surveillance of ticks and tick-borne diseases from horses. Dr. Herrin said he enjoys working with all parasites of veterinary importance through the diagnostic service and teaching/outreach opportunities. He is currently overseeing the KSVDL parasitology laboratory and has already made a change to improve antigen detection in heartworm testing.

Dr. Nora Springer, a clinical pathologist, is a 2008 graduate of the Kansas State University College of Veterinary Medicine. She subsequently completed residency training in veterinary clinical pathology and a doctorate in comparative oncology and translational medicine, both at Cornell University. Dr. Springer's clinical and research interests are focused on hematopathology and hematopoietic neoplasia, particularly lymphoma and acute leukemias.

Dr. Diana Schwartz, a clinical pathologist, earned her Doctor of Veterinary Medicine from the University of Minnesota in 2013. She then participated in a clinical rotating small animal internship at the Sacramento Veterinary Referral Center prior to completing a residency in clinical pathology at the University of California, Davis. Dr. Schwartz's main focus is on diagnostic service, with particular areas of interest including acute phase proteins and central nervous system neoplasia in dogs and cats. She recently, August 2017, passed the American College of Veterinary Pathologists board examination for clinical pathology.
The KSVDL is a full-service, AAVLD-accredited laboratory, offering a complete range of diagnostic services for all species. For more information about this group of new specialists, please visit the KSVDL website at www.ksvdl.org.
Regular features
Alumni Events, Development and Continuing Education
The Veterinary Medical Alumni Association organizes alumni receptions at several of the national annual conferences plus continuing education events and more. Updates include a special video profile about DR. William Brown, DVM class of 1971, which was shown at a recent fundraising event hosted by the Development Office.
See news and upcoming events below ...
Kind Heart Celebration - Showcase of Service
The Development Office recently hosted a special event on Nov. 10 and presented a trio of videos that highlight service in the CVM, including a special profile on Dr. William Brown, DVM class of 1971. Please enjoy the video below, produced by the KSU Foundation.
In Memoriam - Recently Departed Alumni
Dr. David Arthur Schoneweis, DVM 1956
Nov. 9, 2017

Dr. James K. Isom, DVM 1960
Jan. 1, 2017

Dr. Harry F. Moberly, DVM 1965
Oct. 19, 2017

Dr. Michael A. Lanning, DVM 1967
Oct. 16, 2017

Dr. Brian Loyd Patterson, DVM 1979
Oct. 14, 2017

Dr. Mariah Lynne (Berry) Soderlund, DVM 2000
Dec. 3, 2017
Questions about Alumni or CE events?
Contact: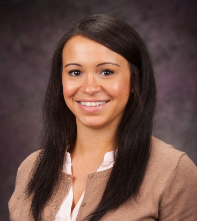 Ashley McCowan
Alumni and Events Coordinator
785-532-4833
amccowan@vet.k-state.edu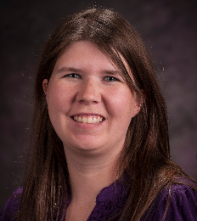 Dana Parker
Program Assistant
785-532-4528
dlaparker@vet.k-state.edu
News Ticker
More activities and accomplishments in the College of Veterinary Medicine:
NIH program officials, Dr. Roger Sorenson, the branch chief, and Dr. Shelley Su, program officer, with the National Institute of Drug Abuse (NIDA) presented a two-day grant writing workshop Nov. 6 and 7. The workshop was hosted by the Department of Anatomy and Physiology and arranged by Dr. Meena Kumari. The NIH personnel presented updates on all grant mechanisms for students, post-docs, and faculty in the College of Veterinary Medicine. A mock grant review session was held to provide training to all the participants. The photos above were taken at the workshop.
Dr. Jishu Shi was quoted in a Nov. 7 article in The Salt, a blog from the NPR Science Desk. The article reported the current effort by the World Health Organization to help cut the use of antibiotics in livestock raised for meat to combat the increase of drug-resistant infections. https://www.npr.org/sections/thesalt/2017/11/07/562535747/who-to-farmers-stop-giving-your-animals-so-many-antibiotics

Dr. Tim Musch has been nominated for Councillor of the American Physiological Society National Council.

Seong-O Choii presented "Spray-based fabrication of polymeric micro- and nanostructures," at Konkuk University, College of Science & Technology, Chungju, Korea, Nov. 8, and "Microneedle technologies for drug delivery," at Interpark Bio Convergence Center, Seoul, Korea, Nov. 14.

Dr. Philine Wangemann was invited by Dr Hoa and Dr Griffith to visit the National Institute on Deafness and Other Communication Disorders (NIDCD) to give a talk and discuss future collaboration. Her talk was entitled, "Fluid dynamics in the developing inner ear."
Dr. Wenjun Ma was invited to give a lecture at 2017 CRWAD meeting in section: NC229 — New Science: Insights for Control of Swine Viral Diseases. The title is: "SIV: The pig a mixing vessel, in vitro and in vivo."

Dr. Butch KuKanich presented "Modern Approaches to Provide Data to Regulatory Agencies" at the upcoming Regulatory Affairs Seminar at K-State Olathe on Dec. 7.

The Johnson Cancer Research Center has approved funding for the following:
Dr. Robert DeLong's group received a small innovative research award in an IRA application entitled, ""Inhibiting melanoma metastasis with physiological metal oxide nanoparticle RNA conjugates."

Dr. Masaaki Tamura received a one-year award of $21,000 for "Cancer-targeted immunotherapy with PD-L1 inhibitory peptide secretory genes and oncolytic virus for the treatment of lung cancer." Tamura (PI), Comer (A&P, M-PI), J. McGill (DMP, M-PI), Z. Yang (Biology, M-PI).

Dr. Peying Fong will receive funding for an Innovative Research Award proposing to study "LRRC8 channels: a target for potentiation of cancer therapy."
Congratulations to Dr. Neala Boyer who is now a Diplomate of the American Board of Veterinary Practitioners (canine and feline). On Nov. 8 she presented at the K-State Olathe continuing education seminar series for area veterinarians. Her presentation was titled, "Vaccine reactions: Understanding reaction severity, how to reduce risks and treatment options."
Dr. Chris Blevins attended the American Association of Equine Practitioners National Convention in San Antonio held Nov. 17-21. He presented at the student chapter advisor meetings. Drs. Bonnie Rush, Susan Moore and Denise Farris presented on the Rabies Expert Panel as part of the sunrise session on Nov. 18. Dr. Liz Santschi (pictured right) presented as a member of the Kester News Hours panel
Dr. David Biller presented a clinical case study to students from both KSU CVM and Sokoine University in Tanzania, South Africa.
Dr. Kate KuKanich and Dr. Brian Lubbers were invited to joing a panel on antibiotic stewardship for both food and companion animal health in Washington DC on Jan. 24, 2018, for the first public meeting of the Presidential Advisory Council on Combating Antibiotic Resistant Bacteria (PACCARB) (of which Dr. Mike Apley is a sitting member). They are being asked to share their expertise regarding the potential application of human-focused antibiotic stewardship guidelines to stewardship practices for companion/small and food animals, respectively. They are also encouraged to talk about the overlap between physician and veterinarian provider practices, and what the lessons learned/challenges are in prescribing behavior.
Dr. Bob Rowland was guest editor for a special issue for Veterinary Microbiology "Alternative strategies for the control of porcine reproductive and respiratory syndrome." The special issue consists of 14 articles written by experts in PRRS. The final version was recently published. Dr. Rowland also made a presentation for K-State Swine Day: "Porcine reproductive and respiratory syndrome research update."
Congratulations to Dr. Michael W. Dryden (right), who was formally presented with the 2017 Microbiologist of the Year by the American College of Veterinary Microbiologists (ACVM) by Dr. Chris Chase, Professor, Department of Veterinary and Biomedical Sciences, South Dakota State University, president of the ACVM (American College of Veterinary Microbiology). Banguet in Chicago was held Monday night, Dec. 4.
Publication Updates
Wallace RM, Pees A, Blanton JB, Moore SM (2017) Risk factors for inadequate antibody response to primary rabies vaccination in dogs under one year of age. PLoS Negl Trop Dis 11(7): e0005761. https://doi.org/10.1371/journal.pntd.0005761
Moore, S.M.; Gilbert, A.; Vos, A.; Freuling, C.M.; Ellis, C.; Kliemt, J.; Müller, T. Rabies Virus Antibodies from Oral Vaccination as a Correlate of Protection against Lethal Infection in Wildlife. Trop. Med. Infect. Dis.2017, 2, 31. http://www.mdpi.com/2414-6366/2/3/31
M. J. Kim, S. C. Park and S.-O. Choi, "Dual-nozzle spray deposition process for improving the stability of protein in polymer microneedles," RSC Advances, accepted.
Vergara-Jaque A, Fong P, Comer J (2017) Iodide binding in sodium-coupled cotransporters. J Chem Inf Model. Accepted. http://doi.org/10.1021/acs.jcim.7b00521
Hernández J, Rascón-Castelo E, Bray J, Lokhandwala S, Mwangi W. Immunogenicity of a recombinant adenovirus expressing porcine reproductive and respiratory syndrome virus polyepitopes. Vet Microbiol. 2017 Dec;212:7-15.
Deiss TC, Vadnais M, Wang F, Chen PL, Torkamani A, Mwangi W, Lefranc MP, Criscitiello MF, Smider VV. Immunogenetic factors driving formation of ultralong VH CDR3 in Bos taurus antibodies. Cell Mol Immunol. 2017 Dec 4. doi: 10.1038/cmi.
Jingjiao Ma, Jinhwa Lee, Haixia Liu, Ignacio Mena, A. Sally Davis, Sun Young Sunwoo, Yuekun Lang, Michael Duff, Igor Morozov, Yuhao Li, Jianmei Yang, Adolfo García-Sastre, Juergen A. Richt and Wenjun Ma. Newcastle disease virus-based H5 influenza vaccine protects chickens from lethal challenge with a highly pathogenic H5N2 avian influenza virus. npj Vaccines 2, Article number: 33 (2017).
Dunkelberger JR, Serão NVL, Weng Z, Waide EH, Niederwerder MC, Kerrigan MA, Lunney JK, Rowland RRR, Dekkers JCM. 2017. Genomic regions associated with host response to porcine reproductive and respiratory syndrome vaccination and co-infection in nursery pigs. BMC Genomics. 18:865.
Book Chapter
J. Kim and S.-O. Choi, "Superhydrophobicity," in Waterproof and Water Repellent Textiles and Clothing, John T. Williams (Ed.), Oxford, UK: Elsevier, pp. 267-297, 2017.
Abstracts submitted/published
Jayden McCall, a student in Dr. Robert DeLong's lab, has a publication in Nanomaterials which has been indexed in NIH PubMed. "ZnO Nanoparticles Protect RNA from Degradation Better than DNA" McCall J, Smith JJ, Marquardt KN, Knight KR, Bane H, Barber A, DeLong RK. Nanomaterials (Basel). 2017 Nov 8;7(11). pii: E378. doi: 10.3390/nano7110378. PMID:29117135
Dr. Wangemann and Dr Sung Huhn Kim submitted an abstract, "Fluid Secretion in the Developing Inner Ear," to be presented at the 41th Mid-Winter Meeting of the Association of research in Otolaryngology in San Diego, CA in February, 2018
Manuscripts accepted for publication
Ms. No.: BBRC-17-8489
Title: Co-treatment with a C1B5 peptide of protein kinase Cγ and a low dose of gemcitabine strongly attenuated pancreatic cancer growth in mice through T cell activation
Corresponding Author: Dr. Masaaki Tamura
Authors: Susumu Ishiguro; Atsushi Kawabata; Alejandro Zulbaran-Rojas; Kelsey Monson; Deepthi Uppalapati; Naomi Ohta; Makoto Inui; Charalampos G Pappas; Andreas G Tzakos;

Congratulations to MPH graduate Corey Miller (center) who starts a Health Policy internship in Senator Moran's office in Washington, D.C., in January 2018. He is joined for a celebration by Barta Stevenson with the MPH program; Dr. Tanda Kidd, MPH faculty; Dr. Sandy Proctor, MPH faculty; and Dr. Ellyn Mulcahy, MPH/DMP faculty.

The full list of MPH graduates for December 2017 is in this table below.
| | | | |
| --- | --- | --- | --- |
| Student | Emphasis | Field Experience Site | Major Professor |
| Bailey Davis | Infectious Diseases | Animal Protective League, Springfield, IL | Robert Larson |
| Holly Kuckelman | Public Health Nutrition | Kansas Department of Education, Child Nutrition and Wellness | Sandra Procter |
| Corey Miller | Public Health Nutrition | National Institutes of Health, National Human Genome Institute | Tanda Kidd |
| Victoria "Kinley" Reed | Infectious Diseases | Tennessee Department of Health/Vanderbilt University | Ellyn Mulcahy |
| Aaron Swank | Public Health Physical Activity | Lafene Health Center | Emily Mailey |
| Alyssa Toillion | Infectious Diseases | Kansas Department of Agriculture | Robert Larson |
| Amanda Jo Worthington | Infectious Diseases | Shawnee County Health Department | Ellyn Mulcahy |
| Jonathan Yang | Infectious Diseases | Saline County Health Department | Robert Larson |
Drs. Apley and KuKanich speak at K-State Olathe

K-State Olathe recently hosted the second seminar in a series on regulatory affairs in animal health. Speakers addressed some of the regulatory challenges that come with new animal health technologies. Talks featuring the CVM's Dr. Mike Apley and Dr. Butch KuKanich (pictured above), among others, looked at the issue from the perspectives of companion animal care, pharmaceutical production, food animal production, federal regulation and more. The next seminar in the series is March 6, 2018. See http://olathe.k-state.edu/regaffairs.

More about that event
The seminar was "Regulatory Challenges Associated with New Technology Implementation" and was held Dec. 7.
As new technology enters the animal health market, one of the biggest challenges of adaptation is achieving a registration, particularly when some features of the new technology may not clearly fit into the current regulatory processes.
This seminar is focused on the process of achieving a positive outcome for bringing the new technologies to market and addressing some of the potential regulatory challenges. Rather than regulation being an adversary to new technology, this seminar focuses on ways to work collaboratively with the regulatory agencies to achieve success.
About the series
Throughout the 2017-2018 academic year, K-State Olathe is hosting four seminars tailored to the Kansas City area animal health regulatory affairs community. The series is aimed at providing hot topic information in regulatory affairs and connecting industry with regulatory agencies.
CVM students, staff, faculty and four-legged friends for participating in #KSUnite, where the K-State family answered a call to action on Nov. 14, 2017. Everyone joined together for the K-State Unity Walk and the KSUnite program to reaffirm who we are, what we value and what we stand for as a university. But we know that the conversation — and more importantly, the work — does not stop there.
Ideas shared during the Nov. 14 facilitated conversations are being gathered and will help guide the K-State community forward. Additionally, the movement invited K-State students, faculty and staff to share ongoing progress with the university community to continue this important work together.
New Arrivals/Recent Departures
Click here to see the New Arrivals/Recent Departures at the CVM ...
Welcome to:
Amy Brusk, Dean of Veterinary Medicine, Lead Grant Specialist
Baolin Wang, Anatomy & Physiology, Research Technician
Dr. Zsolt Szladovits, Anatomy & Physiology, Instructor
Sharon Dahlke, Veterinary Health Center, Veterinary Technician II
Jianxiu Yao, Diagnostic Medicine/Pathobiology, Research Assistant
Rhonda Steele, Veterinary Diagnostic Lab, Program/Project Assistant
Dr. Shaghayegh Anvari, Diagnostic Medicine/Pathobiology, Fellow (Post Doc)
Farewell to:
Shirley Acedo, Veterinary Diagnostic Lab, Laboratory Client Services Assistant
Dr. Yuhao Li, Diagnostic Medicine/Pathobiology, Fellow (Post Doc)
Lifelines is published each month by the Marketing and Communications Office at the College of Veterinary Medicine. The editor is Joe Montgomery, jmontgom@vet.k-state.edu.
Lifelines index

Download Lifelines LITE (this is a condensed legal-sized PDF and has less information than above)