October 2017 - Vol. 12, No. 10
Top Stories
Keeping the Program Rolling
PetSmart Charities® grant supports shelter medicine and Mobile Surgery Unit
A special CVM program that gives veterinary students hands-on surgical experience will keep rolling thanks to $236,508 grant from PetSmart Charities, the leading funder of animal welfare in North America.
The most visible part of the program is the College of Veterinary Medicine's 32-foot Mobile Surgery Unit used for performing on-site, pre-adoption spay/neuter procedures and provide medical care to enhance the health and adoptability of shelter animals.
Read more ...

Fourth-year students Megan McLaughlin, Hunter Like and Gina Callari travel with the Mobile Surgery Unit this fall.
In 2014, the School received an initial grant for $200,000 from PetSmart Charities to secure the Mobile Surgery Unit. This year's grant will bring the funder's total commitment to more than $400,000.
Since the program launched in April 2015, the Mobile Surgery Unit has regularly visited area shelters within a two-hour radius of Manhattan over the past two years. Students are exposed to each shelters' unique processes and challenges.
"There are many benefits for students who participate in our shelter medicine program," explained Dr. Bonnie Rush, interim dean of the college. "We believe students will develop a strong appreciation for the magnitude of the homeless pet population and will be better prepared to volunteer and advocate for shelters in their own communities after graduation. We are very appreciative of the amazing commitment to animal health and shelter medicine education expressed through this grant from PetSmart Charities."
"The Shelter Medicine program has made great progress in providing services to underserved organizations in their community while also providing students with a unique learning opportunity to enhance their classroom experience," said David Haworth, DVM, Ph.D., president of PetSmart Charities. "By continuing to invest in the program at Kansas State University, we hope to inspire more veterinary students to investigate a career or volunteer opportunities within the field to help pets and people in need."
To date, the Mobile Surgery Unit has made more than 540 trips to 16 partner organizations where 150 different students have provided more than 10,000 spay/neuter procedures.
Fourth-year veterinary students spend two weeks on the shelter medicine clinical rotation, and each day they help pack and load Mobile Surgery Unit with supplies, while using travel time to and from the participating shelters as class and lecture time to improve their knowledge of shelter medicine, procedures and the unique aspects of working with unowned animals.

A collage of recent photos from the Mobile Surgery Unit including the 10,000 spay/neuter patient, Hasbro.
Dr. Philine Wangemann helps uncover a root cause of childhood deafness in the inner ear
Bigger is not always better, especially when it comes to structures in the inner ear.
Enlargement of the vestibular aqueduct, or EVA, has long been associated with hearing loss. A new study finally reveals the root cause of how this structure becomes enlarged, and could lead to new approaches to preventing and treating hearing loss associated with EVA and similar disorders. The discovery is the result of a collaborative research between Kansas State University and the National Institute on Deafness and Other Communication Disorders, part of the National Institutes of Health.
Read more ...
| | |
| --- | --- |
| | |
| | This diagram shows the anatomy of the inner ear. Hearing loss and deafness may occur when the inner ear is enlarged due to failure of fluid absorption in the endolymphatic sac. This failure of fluid absorption has now been established as a root cause of hearing loss. Source: National Institutes of Health/National Institute on Deafness and Other Communication Disorders. |
The institute and the NIH's National Center for Research Resources, now known as the National Center for Advancing Translational Sciences, funded the study.

The paper, "Molecular architecture underlying fluid absorption by the developing inner ear," was published online Oct. 10 in the journal eLife.

"This study provides the first comprehensive picture of the genes and cells involved in fluid absorption by the developing inner ear," said Andrew J. Griffith, M.D., Ph.D., senior author and chief of the Molecular Biology and Genetics Section in the National Institute on Deafness and Other Communication Disorders' Division of Intramural Research. "We know this process is important because mutations in genes that are critical for this process cause hearing loss associated with EVA."

About 2 to 3 out of every 1,000 children in the United States are born with a detectable level of hearing loss in one or both ears. Between 5 and 15 percent of children with sensorineural hearing loss — hearing loss caused by damage to sensory cells inside the cochlea — have EVA.

Techniques developed at Kansas State University enabled the researchers to demonstrate for the first time how fluid is absorbed in the inner ear.

"The purpose of this study was to gain insight into the functional, molecular and cellular architecture of the endolymphatic sac and to identify the components of the physiologic developmental pathway that is disrupted in EVA," said Philine Wangemann, university distinguished professor of anatomy and physiology at Kansas State University and a co-corresponding author. "We showed that the endolymphatic sac absorbs fluid that is dependent on the gene, SLC26A4."

A combination of three major approaches was used to define the mechanism underlying fluid absorption in the endolymphatic sac: 1) a pharmacological approach using drugs to probe for the contribution of specific ion transporters to fluid absorption; 2) a tissue-based approach surveying the transcriptome of the entire endolymphatic sac; and 3) a novel cell-based approach surveying the transcriptome of individual cells isolated from the endolymphatic sac, which became possible through techniques developed at the National Institute on Deafness and Other Communication Disorders.

The current paper in eLife is the sixth in a series of studies published by Griffith and Wangemann and their collaborators. The previous studies defined when and where the SLC26A4 gene is required for normal hearing and development of the inner ear. In 2013, the researchers reported that they partially restored hearing and balance by expressing the SLC26A4 gene. The new study provides a better understanding of the interconnection of these factors.

This study was supported by the NIH's NIDCD — Z01-DC000060, Z01-DC000059, Z01-DC000086, Z01-DC000088, R01-DC012151 and P20-RR017686.
For more information see the following articles: NIDCD Research on EVA and Hearing Loss, Genetics of Enlarged Vestibular Aqueducts (EVA), Enlarged Vestibular Aqueducts and Childhood Hearing Lossand Quick Statistics About Hearing Loss.
Dr. Wenjun Ma's lab receives grants to study swine diseases
Dr. Wenjun Ma is taking aim at swine diseases with the help of two major grants. He has received a National Institutes of Health R21 grant of $411,664 and a contract grant worth $303,865 from Merck Animal Health.
The NIH grant will be used to investigate the connections between respiratory swine disease and influenza B virus.
Read more ...
| | |
| --- | --- |
| | |
| | Dr. Wenjun Ma is an associate professor in the Department of Diagnostic Medicine/Pathobiology. |
"Unlike influenza A virus that infects a wide range of species, influenza B virus infections are almost exclusively restricted to humans, despite sporadic infections reported in seals," Dr. Ma said. "It is unclear whether other animal species can support the replication of influenza B virus and serve as a reservoir."
One of Dr. Ma's previous studies provided evidence that domestic pigs are susceptible to influenza B virus infection. Swine herds previously exposed to porcine reproductive and respiratory syndrome virus, or PRRSV, had a higher prevalence of influenza B virus antibodies.
"Studying the differences between human and swine influenza B virus isolates might improve our understanding of how influenza B viruses are maintained when they are not circulating in humans," Dr. Ma said. "The results of these experiments would likely reveal new information about the molecular mechanisms of influenza B virus replication and its evolution in nonhuman species, which is an important issue in the influenza research community."

The Merck grant will be used to study the molecular epidemiology and pathogenicity of porcine circovirus 3, or PCV3, in pigs.

"While unproven, we suspect that PCV3 plays an etiologic role in porcine dermatitis and nephropathy syndrome, and may be responsible for reproductive failure," Ma said. "To date, no viruses have been successfully isolated and cultured. In this proposal, we try to address critical questions regarding epidemiology and pathogenicity of PCV3 in pigs by collaborating with Kansas State Veterinary Diagnostic Laboratory."

Dr. Ma meets with his research team. Front row: Jinhwa Ransburgh, Yonghai Li, Dr. Ma and Yuekun Lang. Back: Yuhao Li, Rachel Palinski, Michael Duff and Liping Wang.
Dr. Waithaka Mwangi's collaborative work reveals capability of cattle antibodies to neutralize HIV
Dr. Waithaka Mwangi talks about his internationally recognized, collaborative research on cattle antibodies that have shown a capability to neutralize the HIV virus and how that might one day have impact on human health.

Video produced by Kent Nelson, technology coordinator from Computing and Technical Support (CATS). See more CVM videos at our YouTube site: youtube.com/KSUCVM
Provost names Dr. Bonnie Rush as interim dean
Dr. Bonnie Rush has been named interim dean of the CVM, as of Sept. 26. Dr. Rush, who was serving as acting dean, will continue to lead the college while a national search is conducted to find a new dean.
"As a longtime faculty member, former department head, and as the college's executive associate dean, I know Dr. Rush understands the specific needs of the College of Veterinary Medicine, and I appreciate her willingness to serve in this important position," said April Mason, provost and senior vice president.
Read more ...
During this interim period, Rush will lead all areas of the college, including its academic, research and administrative functions. The college has three academic departments and is home to a number of prestigious research centers and units, including the Center of Excellence for Emerging and Zoonotic Animal Diseases, Center of Excellence for Vector-Borne Diseases, Beef Cattle Institute and the U.S.-China Center for Animal Health.

"I am appreciative and honored to serve as the interim dean of the College of Veterinary Medicine," Dr. Rush said. "I look forward to working with our talented faculty, staff, students and alumni as we continue to work on our initiatives and goals moving forward."

A professor of internal equine medicine, Rush's area of clinical expertise is equine respiratory disease with an emphasis on respiratory physiology, immunology and aerosol drug therapy. She co-authored the book 'Equine Respiratory Diseases, by Blackwell Publishing, with Dr. Tim Mair of Bell Equine Clinic, Kent, U.K.

Dr. Rush began her career as a faculty member at Kansas State University in 1993. She served as the head of the clinical sciences department at K-State from 2006 to mid-2017. She has been a core course coordinator, led curriculum reform and maintained responsibility for clinical outcome assessment. She is committed to the scholarship of teaching and has authored or co-authored more than 20 manuscripts in the Journal of Veterinary Education on effective instructional practices, communication training, and student welfare.

Dr. Rush received the President's Award for Outstanding Department Head in 2014. She received the 1996 and 2003 Carl J. Norden Distinguished Teacher Award, the 2002 Pfizer Award for Research Excellence, the 2004 Outstanding Woman Veterinarian of the Year and the 2009 Distinguished Alumni Award from Ohio State University.

Dr. Rush earned her Doctor of Veterinary Medicine degree from Ohio State University in 1989, completed internship training at North Carolina State University in 1990 and equine internal medicine residency training at Ohio State University in 1993.

Mason said she will appoint a committee to begin a national search for the college's new dean later this fall.
More Headlines
VHC warns of raccoons with canine distemper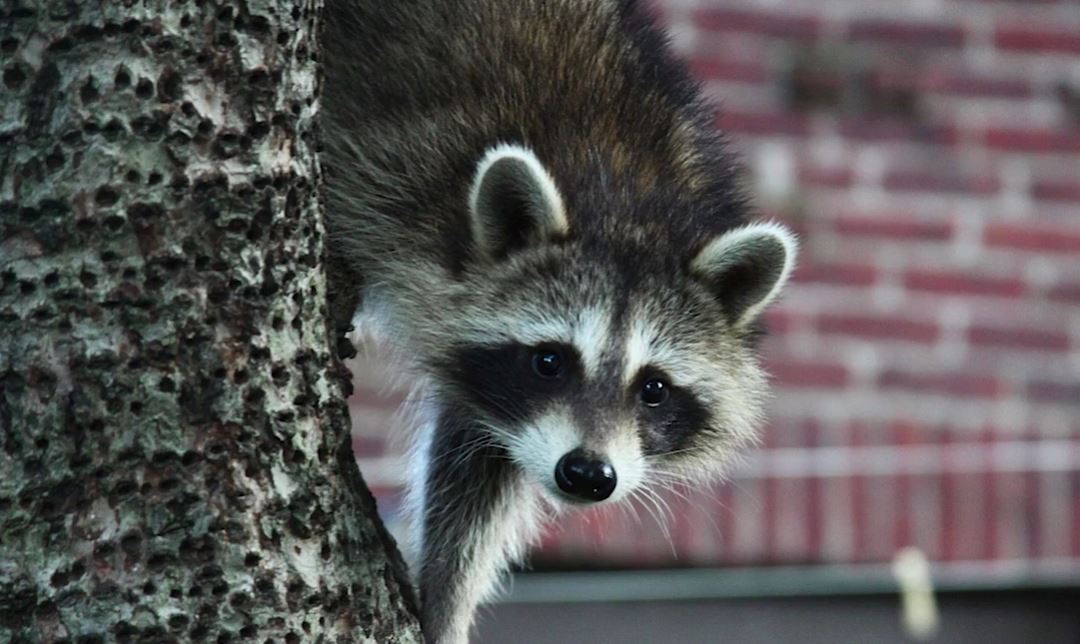 The Veterinary Health Center is warning the public to be on the lookout for raccoons, especially those showing up in the daytime, as they could be a health threat to dogs.
The center's exotic, wildlife and zoo animal medicine service has seen a large number of raccoons in the clinic recently suffering from canine distemper.
Read more ...
"While we may see raccoons on fairly regular basis, there seems to be a recent uptick in cases," said Dr. James Carpenter, professor in the College of Veterinary Medicine. "The raccoons are often found out during the day, showing abnormal behavior such as incoordination, difficulty in walking, and aimless wandering."
"[The raccoons] either are just sitting back or some of them can be aggressive," said George Sears, animal control officer for the city of Manhattan. "Or they'll walk for a couple of feet – they stumble, they fall down and they sit right back up and they give us what they call the 'thousand-yard stare' – like they're staring out into nothing and that's when we usually apprehend them."
Canine distemper is a highly contagious viral disease, and can spread from infected raccoons to susceptible dogs. Although many people feel it is a disease of the text books and that it is seldom seen in our pets, Dr. Carpenter stated that the recent increase in raccoons with distemper demonstrates how the virus continues to circulate.
Because there is no way of controlling distemper in wild populations, Dr. Carpenter explained it is important that dogs be vaccinated against this disease at 6 weeks of age and every three to four weeks until 18-20 weeks of age, and then every one to three years, depending on the recommendations of your veterinarian. Also, the public is advised not to permit their dogs to roam free and to avoid any contact with wild raccoons.
In addition, Dr. Carpenter stated that raccoons have the potential to carry many other diseases including rabies, which can affect humans as well as dogs. Any abnormally acting raccoon should be reported to the local animal control office.
Starting in August, Sears said there have been about two or three of these animals being picked up each week.
"And when an outbreak occurs in a raccoon population, the highest incidence is generally in late summer then the young leave their mothers and, therefore, have more opportunity for exposure to distemper-infected animals" Dr. Carpenter explained.
Because rabies can be clinically confused with canine distemper, the public should not attempt to capture or handle these animals.
"We try to deter the public from making any kind of engagement with the raccoons," Sears said. "We encourage them to call animal control. That way we can take proper precautions, and then we can take them away from the area. It's a safety issue."
The Veterinary Health Center recommends that anyone with dogs that are unvaccinated or are not current on their canine distemper or rabies vaccinations should see their veterinarian. Questions can also be referred to the Veterinary Health Center at 785-532-5690.
Trio wins Merck scholarships at AABP
Three Kansas State University veterinary students were among 18 students selected nationwide to each receive a $5,000 scholarship award from Merck Animal Health.
The company presented the students with an American Association of Bovine Practitioners (AABP) Bovine Veterinary Student Recognition Award at the 2017 AABP Annual Conference held in Omaha, Nebraska.
Click here to read more ...
| | |
| --- | --- |
| | |
| | Fourth year students Taylor Crandall, Maxwell Beal and Ben Bennett represent K-State in national scholarship competition. |
"These recipients are capable of not only providing quality cattle care, but also of serving as the driving force behind important advancements in the field of veterinary medicine in the years to come," said Rick Sibbel, D.V.M., executive director of food animal technical services for Merck Animal Health. "We are pleased to support such outstanding students who will, in time, make a lasting impact on our industry."
The Kansas State University students chosen for the 2017 AABP Bovine Veterinary Student Recognition Award are:
Maxwell Beal, Bakersfield, California, is a fourth-year veterinary student who earned his bachelor's degree in animal science from the University of California-Davis. Beal worked at a feedlot in Bakersfield each summer during his undergraduate career to learn how a veterinarian can help solve the challenges that cattle producers face. He intends to work as a mixed animal practitioner with an emphasis in food animal medicine after graduating.
Ben Bennett, Mount Vernon, Ohio, is a fourth-year veterinary student who is also working to earn a master's degree in feedlot health from Kansas State University. He earned a dual bachelor's degree in animal science and biology from the University of Findlay. While pursuing his education, Bennett has worked as a barn manager assistant and pasture manager. After graduating, he plans to own a private veterinary practice.
Taylor Crandall. Hillsboro, is a fourth-year veterinary student who earned her bachelor's degree in agriculture and animal science from Kansas State University. She spent several summers working at Tallgrass Veterinary Hospital in Concordia. After graduating, Crandall plans to work as a veterinarian in rural Kansas.
"Support of veterinary students who are interested in bovine practice is a critical part of the mission of AABP," said AABP Executive Vice President Fred Gingrich, D.V.M. "This year, as we celebrate our 50th annual conference, we recognize the exceptional quality of bovine veterinary students, which is reflected in these 18 award recipients. We thank Merck Animal Health for its generous support of this scholarship program that honors these outstanding future colleagues."
Veterinary students in their second or third year of school are eligible for the award, which Merck Animal Health has sponsored since 2004. Recipients are selected based on academic achievement, career goals, work experience and interest in veterinary medicine.
BCI introduces Dr. David Amrine as its new research director

The College of Veterinary Medicine at Kansas State University has announced the appointment of Dr. David Amrine as the new research director for its Beef Cattle Institute, or BCI, which was founded in 2007 to create a professional and educational connection with the beef cattle industry.
Prior to joining the BCI, Dr. Amrine was employed as a data scientist for Adams Land and Cattle, Broken Bow, Nebraska, where he designed and analyzed controlled experiments, and developed tools to predict cattle health and performance outcomes.
Read more ...
Earlier in his career, Amrine worked at Kansas State University on separate occasions as a research assistant and laboratory assistant.

"We are excited to have Dr. Amrine as a part of the BCI team. His experience in commercial cattle production and his data analytic skills are a great addition to the BCI," said Dr. Brad White, director of the BCI. "Dr. Amrine has unique talents in predictive analytics and has been working through his career on transforming operational data to decision support systems. We look forward to him continuing this work in the BCI to provide new information to support optimal beef production in Kansas and beyond."

Dr. Amrine earned a bachelor's degree at Wichita State University in 1997, and then worked as a programmer analyst for Geac Computers Inc. He then attended Kansas State University where he completed his Doctor of Veterinary Medicine in 2009. Amrine followed this by earning a doctorate in applied epidemiology in 2013, also at Kansas State University.

Dr. Amrine also has worked as a researcher for Professional Beef Services, Canton, Missouri, and as a veterinary medical officer for the U.S. Department of Agriculture's Food Safety and Inspection Service. He is a professional member of the Academy of Veterinary Consultants, American Association of Bovine Practitioners and American Veterinary Medical Association.

The mission of the Beef Cattle Institute is to utilize collaborative multidisciplinary expertise to promote successful beef production through the discovery and delivery of actionable information and innovative decision support tools.
Kansas State University Takes Over Production of One Health Newsletter

After nearly nine years of highly successful publications with contacts worldwide, the One Health Newsletter (OHNL) is being transferred to the auspices of the Kansas State University.
Read more ...
The One Health Newsletter was initiated in 2008 by the Florida Department of Health (USA) and published through the winter of 2014 https://goo.gl/hjUWod. It was then transitioned to the University of Florida (Emerging Pathogens Institute) which published until 2017 https://goo.gl/ATajrK [provided courtesy Mary M. Merrill, MHS, former University of Florida OHNL co-editor]. The new website at Kansas State University is http://www.vet.k-state.edu/OneHealth.
"The One Health Initiative Autonomous pro bono Team proudly collaborated with both former outstanding One Health Newsletter publishers and is delighted to continue associating with our longstanding friends and notable One Health colleagues at K-State", said Dr. Bruce Kaplan, contents manager/editor One Health Initiative website and co-founder One Health Initiative team/website.
Kansas State University faculty, staff and students plan to feature current issues and innovations in One Heath in each edition, which will include three to five stories that will provide professionals and students a go-to source Of One Health news.
The development of each edition will be guided by a faculty editorial board at Kansas State University including Dr. Paige Adams, Dr. Jean-Paul Gonzalez and Dr. Ellyn Mulcahy. Colleagues from the University of California, Davis, and Sokoine University of Agriculture (Tanzania), will also participate in the editorial process, with input from invited contributors. Students at these universities will then search for and develop current and late-breaking content based on the guidance of the editorial board and contributors. The goal is share diverse perspectives on all topics, staying true to the One Health mission.
Rachel Reichenberger, program coordinator at the College of Veterinary Medicine, explained the Kansas State University approach.
"There is so much information released every day in relation to One Health," Reichenberger said. "With this newsletter, we plan to harness student interest as a way to scan for and highlight emerging problems and creative solutions around the globe."
'"Global events such as Zika virus transmission, childhood obesity, record-breaking flooding, and antibiotic resistance clearly indicate that challenges impacting human health are not confined to one locale or a single species," said Dr. Ellyn Mulcah, associate professor and director of the MPH program at Kansas State University. "Our students will learn, through interdisciplinary and interprofessional training, that one health issues must be addressed with transboundary and translational solutions."
The first Kansas State University-developed edition of the One Health Newsletter is scheduled to be released in October 2017, in advance of International One Health Day on Nov. 3. Contributions from professionals around the globe are welcome. Please send all story contribution ideas to onehealthnewsletter@gmail.com.
Meet the new class of scholars in Veterinary Training Program for Rural Kansas
Six new students in the College of Veterinary Medicine at Kansas State University have been chosen for the largest veterinary scholarship program offered by the state of Kansas: The Veterinary Training Program for Rural Kansas.
This year's recipients are first-year students Braxton Butler, Izabella Carmona, Lena Fernkopf, Jared Heiman, Ashley Joseph and Megan Westerhold.
Read more ...

From left: First-year students Jared Heiman, Ashley Joseph, Izabella Carmona, Braxton Butler, Megan Westerhold, Lena Fernkopf and Interim Dean Dr. Bonnie Rush.
"The VTPRK program fulfills both an educational mission and a service mission for the state of Kansas. We are excited to be able to select an additional recipient this year," Interim Dean Dr. Bonnie Rush said. "These students completed a rigorous selection process. I know the scholarship recipients and their future clients will truly appreciate how this program prepared them to serve in a rural area of Kansas where veterinarians are needed."
The Veterinary Training Program for Rural Kansas was passed by the state Legislature in 2006 to provide a financial incentive to provide rural areas in Kansas with committed veterinarians. Program participants are eligible for up to $20,000 in loans per year to pay for college expenses and advanced training. Upon completion of their Doctor of Veterinary Medicine degree, each student is required to work at a full-time veterinary practice in one of the 91 Kansas counties with fewer than 35,000 residents. For each year the student works in rural Kansas, $20,000 worth of loans will be forgiven by the state. Students can work a maximum of four years through program, receiving up to $80,000 in loan waivers.
Each student in the Veterinary Training Program for Rural Kansas is required to participate in additional activities beyond what is required for their veterinary degrees. The scholars spend their summer breaks learning about foreign-animal disease preparedness, natural disaster preparedness, rural sociology and public health.
Dr. Leon Barringer to present Upson Lecture Nov. 6
Dr. Leon S. Barringer, commander of the 932nd Medical Group will present at Kansas State University's Upson Lecture Series to discuss his unique tie between food and freedom with his ties to agriculture and the armed services. Dr. Barringer is responsible for overseeing the mission of deploying medical personnel to provide command, surgical support, medical evacuation for the En-Route Patient Staging System and a rapidly deployable Expeditionary Medical Support for mental health triage and traumatic stress management, critical care and surgical care at a deployed location.
Read more ...
Dr. Barringer is a large animal consultant in the civilian sector. He will discuss current events in his presentation, "Why do Agriculturists Stand During the National Anthem?" as part of the Upson Lecture Series at 6:00 p.m. Monday, Nov. 6, in the Ballroom at the Hilton Garden Inn Conference Center in Manhattan, Kansas. This event is open to the public and free to attend.
Dr. Barringer enlisted in United States Air Force in 1983. After returning from deployment, Barringer went on to graduate in 1991 from the University of California, Davis with a Doctorate of Veterinary Medicine. He served as the deputy command surgeon for North Atlantic Treaty Organization Training Mission Afghanistan where he had 300 medical professionals from 12 countries as direct reports. During that deployment, he was also dual hatted as the Chief of Staff and the Command Surgeon. He has owned and operated his own private veterinary practice, and had tenure in Academia and served on the faculty on the United States Air Force Academy.
This is the 15th installment in the Upson Lecture Series, endowed by the College of Veterinary Medicine classes of 1962 and 1966. The Upson Lecture Series committee, a student organization at Kansas State University, organizes the lecture series. The event will be live-tweeted using the hashtag #ULS15. A video recording of the lecture will be available following the event.
For more information, contact Milea Anderson, Upson Lecture Series chair, at milea1@ksu.edu.
Bats and rabies: What you need to know
By Dr. Susan Moore
Following World Rabies Day which was on Sept. 28, the Kansas State Veterinary Diagnostic Laboratory is reminding students, faculty and staff that bats, which have been sighted on Kansas State University's Manhattan campus, have the potential to carry rabies.
Click to read the rest of Alyssa's story ...
Rabies, a serious life-threatening disease, is preventable with the proper education and action. It is important to know the facts and how best to protect yourself:
Bats can transmit rabies to humans and animals.
Though rabies deaths are uncommon in the United States, it is one of the world's most deadly diseases resulting in as many as 70,000 human deaths worldwide each year. The primary source of human deaths from rabies in the U.S. is from bats.
Transmission primarily occurs from a bite of an infected animal.
The transmission of rabies from animals to humans primarily occurs from a bite of an infected animal through the saliva. Although additional routes of transmission from animals to humans occur, they are rare. While all mammals can contract and spread rabies, in the U. S., skunks, bats, raccoons, foxes and coyotes are the primary carriers.
You cannot tell if a bat has rabies by looking at it. After sighting a bat in a building, contact animal control, police department or county public health department for safe capture and possible testing if the bat shows signs of unusual behavior. If the bat is sighted in a residence hall or rental property, contact the building manager or property owner so they can take proper action.
If bitten by any animal, take it seriously.
Bats have small teeth and bite marks may not be apparent as bite marks can disappear quickly — within 30 minutes. It is important to take all bat bites seriously, regardless of size or sensitivity. If bitten by any animal wash the wound aggressively for several minutes with soap and water, report the incident and seek medical advice immediately. While rabies has a mortality rate of 99.9 percent, it is 100 percent preventable in humans by wound care and vaccination.
Even individuals who have possibly been exposed to rabies should see a doctor.
After a confirmed exposure, individuals need to get post-exposure prophylaxis. In cases of possible exposure, medical evaluation for need of post-exposure prophylaxis is required. Possible exposure includes finding a bat in the same room as a person who might be unaware, such as during sleep, that a bite or direct contact had occurred. Post-exposure vaccinations, administered in the upper arm, are not particularly painful and allow you to continue in your daily activities. In addition, an injection of rabies immune globulin is given in the area around and into the wounds. Any remaining volume is injected into muscles at a site distant from vaccine administration.
Bats are an important part of our ecosystem and they are wild animals.
Bats most commonly roost in buildings, trees and caves but they have been known to roost in less common areas such as under picnic tables and under umbrellas left in the outdoors. Bats hiss and make screeching sounds as a defense mechanism if they feel threatened. Although the majority of bats can take flight from the ground, a few species of bats have difficulties and people often mistake this behavior as being ill or rabid.
Read more information from the Riley County Health Department Rabies Public Health Guide, The Centers for Disease Control and Prevention, Bat Conservation International or the Global Alliance for Rabies Control.
Swine disease research suggests microbiome modulation as possible alternative to antibiotics
"Guts-y" research in the College of Veterinary Medicine is uncovering intriguing potential for predicting and preventing swine diseases via the microbiome.
Read more ...
Dr. Megan Niederwerder, an assistant professor in the Department of Diagnostic
Medicine/Pathobiology (DMP) and the Kansas State Veterinary Diagnostic Laboratory (KSVDL), specializes in microbiome research and its effect on a variety of viral swine diseases, particularly respiratory diseases. Microbiome is a term used to describe the community of microorganisms that live on the skin and mucosal surfaces of animals.
"The most interesting part of this research is that microbiome characteristics prior to infection may determine outcome, meaning we could potentially intervene prior to exposure and improve response to disease," Dr. Niederwerder said.
Dr. Niederwereder recently published two journal articles on this topic, including original research "Increased microbiome diversity at the time of infection is associated with improved growth rates of pigs after co-infection with porcine reproductive and respiratory syndrome virus (PRRSV) and porcine circovirus type 2 (PCV2)" and a literature review "Role of the microbiome in swine respiratory disease." Both articles were published in the journal Veterinary Microbiology. Contributors to this work included Dr. Rebecca Ober, a 2017 Doctor of Veterinary Medicine graduate and current master's degree student; Dr. Bob Rowland, a professor in DMP; Dr. Giselle Cino, an assistant professor in the KSVDL; and collaborators at the Lawrence Livermore National Laboratory in California.
"Respiratory disease is a leading cause of morbidity and mortality in humans and food-producing animals," Dr. Niederwerder said. "Our work with Lawrence Livermore is one of the first publications to show that pre-infection gut microbiome diversity and composition may impact outcome to infectious respiratory pathogens in pigs."
The researchers found that increased microbiome diversity prior to infection was associated with reduced pneumonia and increased weight gain in pigs after co-infection.
"Ultimately, modulating the piglet microbiome to have certain beneficial characteristics may be an alternative to antibiotics for growth promotion and reduced respiratory disease," Dr. Niederwerder said.
The research was supported by a USDA National Institute of Food and Agriculture grant, plus funding from the State of Kansas National Bio and Agro-Defense Facility Fund and Lawrence Livermore National Laboratory Derived Research and Development.
Regular features
Alumni Events, Development and Continuing Education
The Veterinary Medical Alumni Association organizes alumni receptions at several of the national annual conferences plus continuing education events and more. See updates on an alumnus receiving a very special award from the recent conference of the American Association of Bovine Practitioners, plus Cat Town information and a list of recently deceased alumni.
See news and upcoming events below ...
Dr. Trent Fox receives Jarret Award at AABP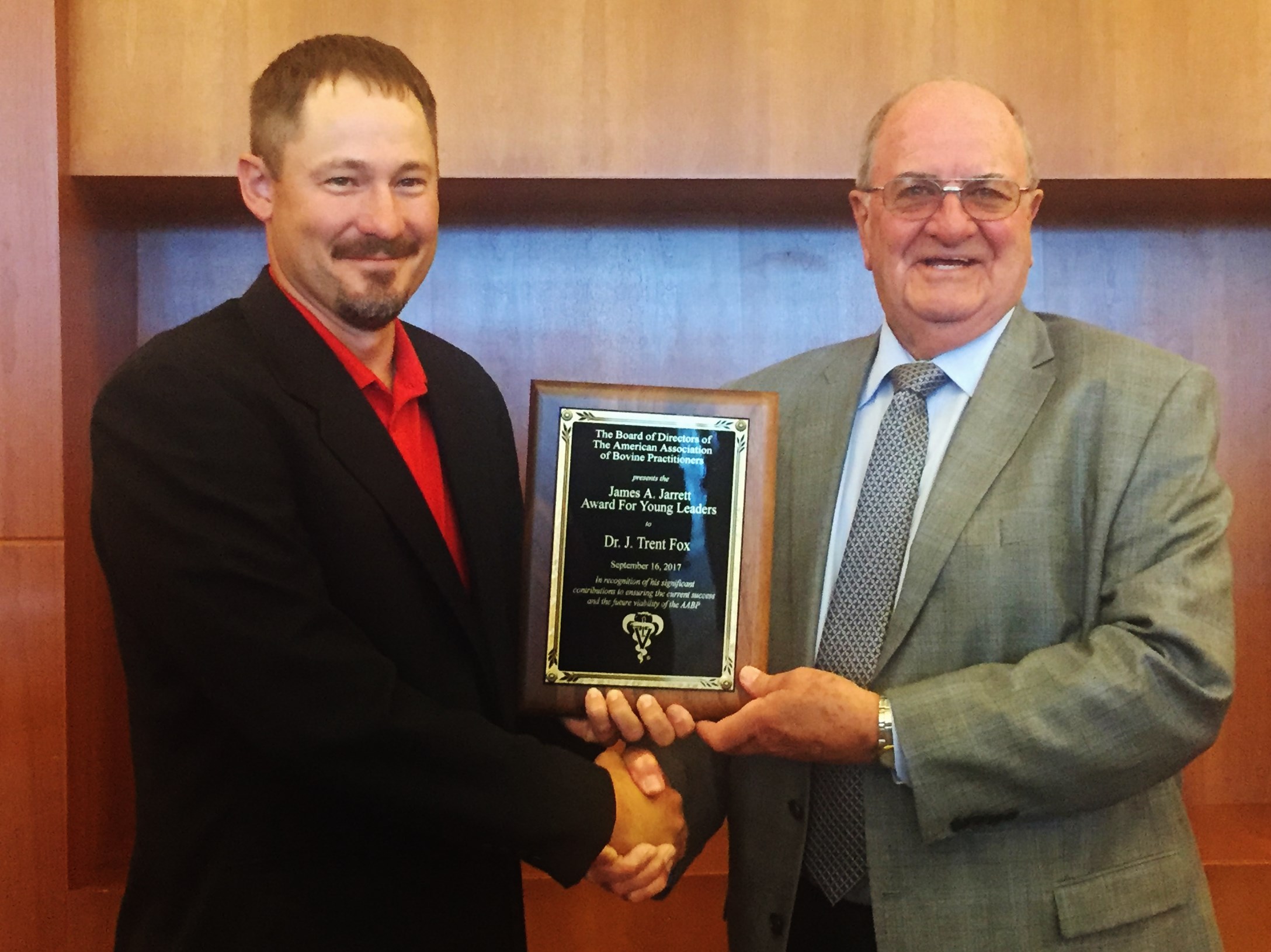 Dr. Trent Fox of Hays, Kansas, and DVM class of 2010, was selected by the American Association of Bovine Practitioners as the recipient of this year's Dr. James A. Jarrett Award for Young Leaders. Recipients of this award have graduated veterinary school within 10 years, have given extraordinary service to the AABP in a manner that significantly enhances the mission of the organization, and whose contributions will help ensure the current and future success of the AABP. He is shown here with feedlot consultant Dr. Del Miles. The award was presented at the AABP meeting in Omaha.
The 50th annual AABP conference was said to be the largest ever. This year's incoming president is the CVM's Dr. Mike Apley.
Join us at Cat Town this fall
In Memoriam - Recently Departed Alumni
Dr. Dennis W. Smith, DVM 1969
Sept. 12, 2017

Dr. Stephen L. Baar, DVM 1979
Aug. 30, 2017
Questions about Alumni or CE events?
Contact: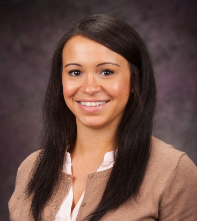 Ashley McCowan
Alumni and Events Coordinator
785-532-4833
amccowan@vet.k-state.edu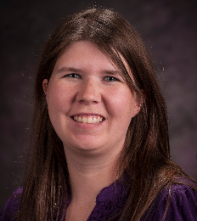 Dana Parker
Program Assistant
785-532-4528
dlaparker@vet.k-state.edu
News Ticker
More activities and accomplishments in the College of Veterinary Medicine:
The College of Veterinary Medicine, in partnership with the KVMA, is pleased to invite our alumni, practice owners, and other employers to our fall Job Fair. We are excited to help introduce soon-to-be K-State CVM graduates with prospective employers here on the K-State Campus. The aim is to provide an opportunity for introductions and on site interviews. We have also invited students in the first three years of the program to attend and learn about summer employment and externship opportunities. This is a terrific time to meet a large number of our extraordinary graduates and outstanding students. We hope that you can join us!
For more information, contact Dr. Peggy Schmidt at 785-532-5660 or jobbook@vet.ksu.edu
Dr. Roman Ganta advances tick-borne research in Australia and New Zealand

| | |
| --- | --- |
| | |
| | Dr. Roman Ganta meets with Dr. Allen Heth, partially retired parasitologist, affiliated with AgResearch at the Hopkirk Research Institute, Massey University, Palmerston North, New Zealand. |
| | |
| | Dr. Allen Heath and Dr. Ganta with Dr. David Pulford, senior scientist virology, and Dr. Wlodek Stanislawek. Both Drs. Pulford and Stanislawek are at the National Centre for Biosecurity and Infectious Disease at Wallaceville, New Zealand. This campus is part of the Ministry of Primary Industries. |
| | |
| | Dr. Ganta is joined by Dr. Scott Ritchie, professor at the Australian Institute of Tropical Health & Medicine, James Cook University, Smithfield, Queensland, Australia. |
Traveling from one "Land of Oz" to another, Kansas State University's Dr. Roman Ganta has found new opportunities for vector-borne disease research down under.
As the director of the Center of Excellence for Vector-Borne Diseases, or CEVBD, in the College of Veterinary Medicine, Ganta and his team gave presentations at an international conference and met with top scientists.
In New Zealand, Ganta explored collaborations with colleagues who are actively researching ticks and tick-borne diseases of importance to animal and human health. He attended the ninth Tick and Tick-borne Pathogen Conference/ first Asia Pacific Rickettsia Conference Aug. 26-Sept. 1 in Cairns, Australia.
Dr. Ganta has initiated a research collaboration with the Massy University College of Veterinary Medicine in Palmerston North, New Zealand, to investigate the potential threats of tick establishment in New Zealand from other parts of the world, including those commonly found in North America. This research initiative involves Dr. Ram Raghavan in the CEVBD and Kansas State Veterinary Diagnostic Laboratory as another key collaborator.
"I anticipate that this will open new avenues of extended collaborations with New Zealand and also possibly with Australia," Ganta said. "Together, the additional international collaborations have been furthering the scope of the research initiatives from the center."
Dr. Ganta gave the following research presentations:
• "Tick-borne disease, mutagenesis, pathogenesis and vaccine development, with particular reference to Ehrlichia chaffeensis," Aug. 23 at Massy University, Palmerston North, New Zealand.
• "Ehrlichia chaffeensis mutagenesis: pathogenesis and vaccine development," Aug. 29 at James Cook University, Cairns, Australia.
• "A genetic system for creating targeted mutations to disrupt and restore genes in Ehrlichia chaffeensis (that is broadly applicable to other obligate bacteria," Sept. 1 at the TTP9 Conference, Cairns, Australia.
Dr. Raghavan presented the following paper at the conference in Cairns:
• "Scale Issues in Assembling Evidence of Climate Change Effects on Tick-Borne Diseases," Raghavan, R.K., Goodin, D.G., Harrington Jr. J.A., Ganta, R.R., Anderson, G.A.
Drs Santosh Aryal and Mark Weiss, along with six graduate students, provided hands-on STEM activities at St. Mary's University for the Leavenworth school district for the First City Science Fair. A write-up of the event appeared in the Leavenworth Times. Dr. Weiss also made a presentation to the Manhattan Women's Health Center on September 29.
Left: Ramesh Marasini, Ph.D. student in chemistry; Tuyen Nguyen, M.S. student in chemistry; Dr. Santosh Aryal team up to give a presentation at the First City Science Fair. Right: Dr. Joan Murnane and Thitikan Jirakittisonthon, an M.S. student with Dr. Mark Weiss, meet the Mad Hatter.
A Royal Opportunity


Fourth-year students Gina (Callari) VanLoenen and Christine Bartley represented the CVM at the American Royal Presentations Sept. 26-29 in Kansas City. The students gave eight to 10 presentations and demonstrations to school groups (ages 2nd through4th grade) that came through every morning. Gina and Christine provided information about veterinary medicine, tools used, etc. The two students will each receive a $1,500 scholarship for participating. (Photos by Dr. Peggy Schmidt)
Dr. James W. Carpenter provided a seminar entitled, "Prevention, diagnosis and treatment of Rabbit Gastrointestinal Syndrome," at the K-State Olathe Careers and Cases In Veterinary Medicine seminar series on Sept. 6. Dr. Carpenter's new book, "Exotic Animal Formulary," was on display at the Association of Exotic Mammal Veterinarians conference, and Dr. Carpenter said they were even taking pre-orders!
Dr. Susan Nelson also presented at the K-State Olathe Careers and Cases In Veterinary Medicine seminar series on Sept. 20 with a session, "Interpreting pet food labels and calculating caloric needs of dogs and cats."
Dr. Mike Apley presented, "Antibiotic use monitoring in food animals with an end goal in mind," at the Centers for Disease Control seminar in Atlanta on Sept. 8. Dr. Apley was part of the Presidential Advisory Council on Combating Antibiotic-Resistant Bacterial (PACCARB) committee meeting in Washington, D.C., Sept. 12-13.
Dr. David Eshar along with exotics intern, Dr. Rob Browning, and veterinary technician, Christine Hackworth attended the 15th Annual Association of Exotic Mammal Veterinarians in conjunction with the Association of Reptilian and Amphibian Veterinarians and the American Association of Zoo Veterinarians in Dallas on Sept. 24-29. Dr. David Eshar also presented three sessions at the AEMV conference entitled, "Pharmacokinetics of enrofloxacin in black-tailed prairie dogs after single subcutaneous dosing," "Radiography of exotic companion mammals – tips and case reviews," and "Exotic small mammals' urinalysis and urinary diseases."
Congratulations to the third-year residents for passing their board exams. Dr. Amanda Trimble passed the American College of Internal Medicine-Large Animal Internal Medicine general exam and Dr. Tara Mauro passed the American College of Internal Medicine-Small Animal Internal Medicine general exam.
Congratulations to former residents who are now diplomates. Dr. Stephanie Fissekis is now a Diplomate of the American College of Veterinary Anesthesia and Analgesia and Dr. Sarah (Crilly) Guest is now a Diplomate of the American College of Veterinary Internal Medicine-Small Animal Internal Medicine.
Clinical Sciences along with the CVM International Programs Office are hosting three visiting students from the Rajiv Gandhi Institute of Veterinary Education and Research (RIVER) Sept. 25 through Oct. 22. The students are observing in several fourth year clinical rotations.
The Center for Outcomes Research and Epidemiology released it's 2017 annual newsletter.
Dr. Stephen Higgs and Dana Vanlandingham attended the 2nd International Meeting on Arboviruses and their Vectors, (Sept. 7-8) Glasgow, Scotland, with an oral presentation entitled "Identifications of multiple susceptible vector species for Cache Valley virus." This is work conducted at the BRI, funded by a USDA NIFA grant. "US-UK Collaborative Control of Emerging Bunyaviruses." Drs. Higgs and Vanlandingham submitted a grant "Microbiome analysis to improve human health and safety in conflict zones" as a multi-year application for the NATO Peace and Security Programme. It is a collaboration with scientists in Ukraine.
Dr. Carine Veir, DVM and Ph.D. student of Dr. Steve Dritz, has been awarded an international travel scholarship to attend the November 2017 Australasian Pig Science Meeting in Melbourne Australia, to present her dissertation work. One of only three travel scholarships awarded for the meeting.
Dr. Dan Thomson was appointed to the McDonalds Beef Antibiotic Task Force.
Yin Wang, Ph.D. student of Dr. Ying Fang, was announced as this year's winner of the Brenda Love Graduate Student Travel Award. She will present her abstract, "Development of a Luminex xTAG Assay for the Detection and Differentiation of Type 2 PRRSV Field Strains from the Four Vaccine Strains used in the U.S." on Sunday, Oct. 15.
Molly Bassette, a student in Dr. Masaaki Tamura's lab, and Jayden McCall, a student in Dr. Rob DeLong's lab were selected to be K-INBRE (Kansas IDeA Network of Biomedical Research Excellence) Undergraduate Research Scholars. The goal of the K-INBRE program is to provide the students with an opportunity to conduct in-depth research under the mentorship of top research faculty and to provide the students with monetary support for their efforts.
Dr. Philine Wangemann was an invited speaker at the "Symposium Interventions in the ear: From inner ear biology to advanced therapy of hearing loss" in Hannover, Germany. The title of her lecture was: "Pendrin in inner ear development."
Dr. Bruce Schultz has filed a provisional patent, "Analgesic formulation for control of pain in dogs." KSURF Disc. 2018-017; Dkt. 50143-PRO; Provisional Patent Application No. 62/554,385 filed on Sept. 5, 2017 for ANALGESIC FORMULATION FOR CONTROL OF PAIN IN DOGS
Dr. Judy Klimek provided an external review of an applicant for an anatomy position at the University of Illinois.
Dr. Rob DeLong received invitations to deliver keynote speeches on cancer nanotechnology or nanobiotechnology and/or co-organize the following conferences: 2nd world summit on Nanotechnology and Nanomedicine Research, St. Hugh's College, University of Oxford, UK, Feb. 15-16, 2018; and Nanotechnology 2018, 6th World Congress and Expo on Nanotechnology and Materials Science, Valencia, Spain, April 16-18, 2018, sponsored by American Elements and Scientific Future Group.The DeLong group are preparing various internal submissions including an undergraduate cancer research award and an Innovative Research Award to Johnson Cancer Center and a SMILE award to the CVM.
Attacking cancer with One Health approach is topic of Nov. 1 event
Kansas State University Olathe, the Kansas State University College of Veterinary Medicine and life science partners in Greater Kansas City are inviting the community to celebrate One Health and learn how the comprehensive approach is accelerating research and breakthroughs in human, animal and environmental health.

Kansas City One Health Day is from 4-6:30 p.m. Nov. 1 at K-State Olathe. The free event spotlights One Health — a collaborative research approach to the complex interrelationships between human, animal and environmental health.

Kansas City One Health Day stems from a partnership with K-State Olathe, the Kansas State University College of Veterinary Medicine, the Kansas City Area Life Sciences Institute and BioKansas. The four groups are working to promote and advance bioscience research and discovery in Greater Kansas City, which is home to more than 240 life science companies with approximately 30,000 employees. The region's scientists, companies and institutions regularly collaborate on life science research, helping further position Greater Kansas City as a national leader in One Health.

"Greater Kansas City is in a unique position of becoming a world leader in One Health," said Dr. Ralph Richardson, dean and CEO of K-State Olathe. "The region is generating pivotal research, education and products around animal, human and environmental health. K-State Olathe is proud to help showcase these efforts and how a One Health focus will improve quality of life in the Greater Kansas City community and beyond."

The event begins with networking and spotlights of prominent high school, undergraduate and graduate students who are conducting One Health-related research. Students have the opportunity to discuss their research during a poster session and receive an award.

Wayne Carter, president and CEO of the Kansas City Area Life Sciences Institute, will provide attendees with an overview of One Health.

The evening also features a discussion panel comprised of professionals working in the human, animal and environmental health sectors. Panelists will look at how to attack cancer using a One Health approach. They will discuss the impact of One Health on humans, animals and the environment; the barriers and opportunities for solutions through a One Health approach; collaboration and examples of current work; and more.

Dennis Ridenour, BioKansas, is the panel moderator. Panelists are Tom Curran, Children's Research Institute at Children's Mercy, human health professional; Dr. Raelene Wouda, Kansas State University, animal health professional; Barbara Bichelmeyer, University of Missouri-Kansas City, environmental health professional; Kelly Ranallo, RareKC, speaking on behalf of cancer survivors benefitting from One Health approach; and Laura Treml, Aratana, company developing solutions using One Health approach.

Register and get more information at olathe.k-state.edu/onehealthday.

Professional development for Graduate Students


Mariana Guerra-Maupome and Izabela Ragan, Ph.D. students in Diagnostic Medicine/Pathobiology, joined Nicole Green, a Ph.D. student in biochemistry, to present "Making a CASE for Science: An Intro to Science Policy" at the K-State Student Union as part of the K-State Graduate Student Council professional development series in September.
"Discoveries made by federally supported institutions improve both human and animal health, foster economic growth, and enhance the quality of our lives," Mariana said. "However, over the last decade Federal government support for research has decreased drastically. Further federal investment ensures enormous advances in technology and human and animal health. It's our duty as scientists to inform and educate politicians, since most of them have limited ability to understand the science behind (and, for that matter, in front of) their policy decisions. To ensure that federal investment for research and development keeps a sustained and predictable growth, scientists need to help engage politicians and our community in the importance of robust support of research across federal agencies."
Mariana said the seminar provided an unevaluable opportunity to share with other graduate students around campus the tools needed to start advocating for science.
"Science is a body of knowledge that allows us to explore and be innovative," Izabela said. "Not only can it fuel economic growth and improve health, it can also inspire imagination. Science is in our lives every day and every moment. Policy can set the rules on how we conduct research. In turn, science is needed to guide policy decisions that builds a foundation for a sustainable future. It is important that science policy can balance between the public views of research and promoting scientific advancement. As experts in our respective scientific fields, we need to be involved in policy making so that the perspectives of stakeholders, from the public to the scientific community to the federal government, are embodied."
Mariana and Izabela more CVM people to get involved in the activities hosted through the year. More information can be found at the Graduate Student Council professional development page.
Zoetis Seeks Outstanding Veterinary Students for 2018 Scholarships
Zoetis Inc. and the Association of American Veterinary Medical Colleges (AAVMC) will partner again in 2018 to provide scholarships to second- and
third-year veterinary students in the United States and Caribbean.
Recipients of the 2018 Zoetis Veterinary Student Scholarship Award will receive $2,000 for the upcoming 2018-2019 school term. Interested students can apply at VETVANCE®, a free online resource for veterinary students and recent graduates, from now through Nov. 30.
"Zoetis is committed to meeting the needs of veterinarians, and that includes providing help to veterinary students as they pursue their education," said Dr. Christine Jenkins, Chief Veterinary Medical Officer at Zoetis. "Each year, we hear from Zoetis Veterinary Student Scholarship winners about how these scholarships helped them achieve their DVM degree."
Eligibility criteria include academic excellence, financial need, diversity, sustainability, leadership and career interest. Scholarships will be awarded to students in all areas of professional interest, including food animal medicine, small animal clinical medicine, research,
government services, public health, and organized veterinary medicine.
"The AAVMC is proud to help prepare new generations of veterinarians," said Dr. Andrew Maccabe, Chief Executive Officer of the AAVMC. "We greatly value our partnership with Zoetis to award scholarships to many exceptional veterinary students."
Now in its eighth year, the Veterinary Scholarship Award operates as part of Zoetis Commitment to Veterinarians™, a platform created by Zoetis to support leadership and diversity among future veterinarians, while also helping to offset the significant costs associated with a veterinary
education. Winners will be announced at the 2018 SAVMA Symposium.
According to Maccabe, the median debt of indebted graduates of U.S. colleges of veterinary medicine was $156,480 in 2016 — a slight decline from 2015's debt of $156,5831. To date, Zoetis' program has awarded nearly $6M in scholarships to more than 2,700.
To learn more about the Zoetis Veterinary Student Scholarship Award or to apply for a scholarship, please register at VETVANCE.com or visit www.vetvance.com/opportunities to get started.
New Arrivals/Recent Departures
Click here to see the New Arrivals/Recent Departures at the CVM ...
Welcome to:
Dr. Sarah Schneider, Veterinary Diagnostic Laboratory, Assistant Professor
Hyun Joo, Anatomy & Physiology, Assistant Scientist
Dr. Timothy Walsh, Veterinary Diagnostic Laboratory, Clinical Professor
Dr. Caroline Rost, Dean of Veterinary Medicine, Assistant Dean, Student Services and Recruitment
Charles 'Scott' Morrill, Dean of Veterinary Medicine, Media Production Specialist
Dr. Lingling Xu, Anatomy & Physiology, Fellow (Post Doc)
Farewell to:
Dr. Keith Hamilton, Dean of Veterinary Medicine, Teaching Associate Professor
Dr. Lina Mur, Diagnostic Medicine/Pathobiology, Research Assistant Professor
Cody Heskett, Veterinary Diagnostic Laboratory, Research Assistant
Dr. Denise Lin, Diagnostic Medicine/Pathobiology, Medical Resident Year 3
Dr. Paxton Harness, Veterinary Health Center, Medical Resident Year 3
Lauren Windom, Veterinary Health Center, Animal Health Center Tech 1
Lifelines is published each month by the Marketing and Communications Office at the College of Veterinary Medicine. The editor is Joe Montgomery, jmontgom@vet.k-state.edu.
Lifelines index

Download Lifelines LITE (this is a condensed legal-sized PDF and has less information than above)