September 2017 - Vol. 12, No. 9
Top Stories
ACVM selects Dr. Michael Dryden as 2017 Microbiologist of the Year
Dr. Dryden is first parasitologist to be chosen for this special honor
Dr. Michael W. Dryden, University Distinguished Professor of veterinary parasitology, has been named the 2017 Microbiologist of the Year by the American College of Veterinary Microbiologists (ACVM). The purpose of the award is to recognize and honor a veterinary microbiologist who has distinguished themselves by a career that has made important contributions to the field of veterinary microbiology in the areas of research, teaching, and/or service.
Read more ...
| | |
| --- | --- |
| | |
| | Dr. Michael Dryden is also known as 'Dr. Flea.' |
"Dr. Kevin Kazacos, who has known Dr. Dryden since he began his research with fleas as grad student at Purdue University, remarked that Dr. Dryden's 'research not only revolutionized our entire knowledge on this common urban pest, but laid the groundwork for a wealth of new information on the species, ranging from basic biology to practical aspects of treatment and control,'" said Dr. Becky Wilkes, ACVM secretary and assistant professor in the Department of Infectious Diseases at the University of Georgia.
Dr. Dryden, who works in the Department of Diagnostic Medicine/Pathobiology in the College of Veterinary Medicine, will be formally recognized during the ACVM's annual banquet on Dec. 4. He has also been asked to give a presentation on the "Theory and Application of Modern Flea Control" at the Annual Conference of Research Workers meeting being held in Chicago Dec. 3-5.
"I was honored and humbled when I learned I had been selected to receive this award," Dr. Dryden said. "To be recognized by the ACVM for my research and educational achievements in veterinary parasitology is truly special."
Born in Osborne, Dr. Dryden grew up on a farm northwest of Cawker City. He earned a bachelor's degree in 1982 and a DVM degree in 1984, both at Kansas State University. He spent a couple years in private practice in Beloit and Wichita. He later earned a master's degree in 1988 and a Ph.D. in 1990, both from Purdue University, West Lafayette, Indiana. It was while he was a graduate student at Purdue that the veterinary students started calling him "Dr. Flea." Upon completion of the graduate program, Dr. Dryden accepted an offer from the CVM at K-State as an assistant professor of veterinary parasitology.
At K-State, Dr. Dryden developed a research program that has been involved in two primary areas: The biology and control of fleas and ticks infesting dogs and cats and the diagnosis and control of gastrointestinal parasites of dogs and cats. While he has published more than 140 manuscripts and 12 book chapters on numerous different internal and external parasites, it has been his research with Ctenocephalides felis (the flea that commonly infests dogs and cats) that has become the most widely known. The K-State flea team has generated publications and dissertations on flea host association, longevity, egg production, blood consumption, carpet microclimate, on-animal and premises flea control assessment techniques, flea trapping systems (intermittent-light flea trap), insecticide resistance, flea allergy dermatitis, flea gender structure, reproductive break point analysis, residual speed of kill models, in-home field trials and numerous articles on flea control. Conducting such an extensive research program has necessitated collaborating with faculty and working with students at K-State and other universities. Dr. Dryden was promoted to full professor in 1999 and in 2011 received the designation of University Distinguished Professor at Kansas State University. In 2011, he was recognized as a charter diplomate of the American College of Veterinary Microbiology (ACVM), when the DVM-Parasitology specialty was initiated.
Dr. Dryden is recognized as a passionate educator. He co-taught the Veterinary Parasitology course in the College of Veterinary Medicine with Dr. Robert Ridley from 1990 to 2001 and became course coordinator in 2002 and has co-taught the course with Dr. Payne for the past 12 years. In 2010, along with Dr. Payne, he developed the "Evidenced Based Small Animal Clinical Parasitology Training Course" (often called Wildcat Parasitology). More than 140 graduate veterinarians from practice, academia and industry in the U.S., Canada, Australia and Europe have attended this intense weeklong course, designed to provide a deep-dive into practical small animal veterinary parasitology.
Dr. Dryden has been invited to lecture in over 21 countries, presenting more than 1,000 invited seminars at scientific conferences and at dozens of veterinary continuing education meetings. He has also been recognized with numerous awards and honors for his teaching, research and service to the veterinary profession.
Dr. Dryden and his wife, Joan, have two children: a son, Shawn, who lives in Manhattan with his wife, Mindy (Bates) Dryden, and granddaughters, Harper and Carson; and a daughter, Sarah, who also lives in Manhattan.
Dr. Ryane Englar publishes new textbook on small animal exams
Dr. Englar works with Susan Rose to implement new clinical skills training course for first-year students
Although Dr. Ryane Englar is a relatively new faculty member in the College of Veterinary Medicine, first-year students can expect her to go by the book – her own new textbook – which just published in August.
"Performing the Small Animal Physical Examination" is the first textbook written by Dr. Englar and was published by Wiley-Blackwell.
Read more ...
| | |
| --- | --- |
| | |
| | Dr. Ryane Englar holds a copy of her own new textbook, "Performing the Small Animal Physical Examination." |
Dr. Englar was hired in May to help fulfill a priority in the college's new Strategic Plan of providing clinical experiences and skills in all years of the Doctor of Veterinary Medicine curriculum. Previously, clinical training was only formally provided in the third and fourth years of study.
"We are thrilled to provide clinical skills training starting with the very first week of veterinary school, said Dr. Bonnie Rush, acting dean of the veterinary college. "Dr. Englar's experience and expertise has allowed us to implement clinical skills training more quickly than anticipated. We are also getting help from clinical skills technician, Susan Rose, who is tremendously talented. She has designed models that facilitate proficient hand-skills and procedural familiarity in low stakes environment."
"Everything I do, it's always for the students," Dr. Englar said. "They are my heart and soul, and they are why I do what I do. Veterinary students are my greatest passion, so it is very exciting to help provide new opportunities for students to develop the skills they will need as practicing veterinarians."
Before her appointment as an assistant professor at Kansas State University, Dr. Englar was on the faculty at Midwestern University's Glendale, Arizona, campus, which opened its door to its inaugural class of veterinary students in 2014. She was responsible for establishing the pre-clinical communications curriculum for Midwestern.
Dr. Englar earned her Doctor of Veterinary Medicine in 2008 at Cornell University. She is a diplomate of the American Board of Veterinary Practitioners, certified in canine and feline practice. Her research and special interests are in feline medicine, clinical communication, relationship-centered care and the human animal bond.

Above and below: Dr. Englar works with students in the new clinical skills class for first-year students.

Susan Rose gives a brief demonstration on clinical skills to first-year students.
World Veterinary Association recognizes Dr. Hans Coetzee for animal welfare work
A Kansas State University veterinarian has earned a new global recognition for his commitment to animal welfare.
Dr. Hans Coetzee, professor and head of the anatomy and physiology department, is one of six recipients of the World Veterinary Association's Global Animal Welfare Awards. Co-founded and supported by Ceva Santé Animale, a global veterinary health company, the awards were presented to an outstanding veterinarian in each of the six regions of the World Veterinary Association for providing outstanding and exemplary welfare-related services to animal owners, hostels, fellow veterinarians and the public.
Read more ...
| | |
| --- | --- |
| | |
| | Dr. Marc Prikazsky, chairman and CEO of Ceva Santé Animale and Dr. René A. Carlson, World Veterinary Association, congratulate Dr. Coetzee. |
Dr. Coetzee was recognized for his work with livestock animal welfare, particularly for his research on ways of advancing methods to alleviate pain in livestock. Dr. Coetzee is internationally recognized for his work in developing objective assessments of pain experienced by livestock animals during routine management procedures. He has secured more than $9 million in research funding from federal, nonprofit and industry sources, and his expertise is sought by academic researchers and pharmaceutical companies worldwide. He holds one U.S. patent for alleviating pain and improving performance during dehorning and castration, with two additional patents are pending. Dr. Coetzee also is co-founder of the biannual International Symposium on Beef Cattle Welfare.

The awards were presented at a ceremony Aug. 29 at the World Veterinary Association's 33rd World Veterinary Congress in Incheon, South Korea. The ceremony included a short video on Dr. Coetzee, as well as videos on the other award recipients. Presiding over the Awards ceremony were Dr. René Carlson, Immediate Past President of WVA and Dr. Marc Prikazsky, Chairman & CEO of Ceva.

It is the second time this summer Dr, Coetzee has been honored for his work with animal welfare. He was presented the 2017 Animal Welfare Award by the American Veterinary Medical Association at its national convention in July. This honor also recognized his commitment to the welfare of livestock and his achievements in development of pain assessment models and pain management of livestock.

The author or co-author of 115 peer-reviewed scientific manuscripts, Dr. Coetzee also has edited two books and is author or co-author of eight book chapters. He has served on a variety of animal welfare committees and boards, and has been the recipient of many industry awards, including the 2014 American Association of Bovine Practitioners' Award of Excellence and the 2014 Zoetis Award for Veterinary Research Excellence.

Dr. Coetzee earned his Bachelor of Veterinary Science in veterinary medicine from the University of Pretoria in South Africa and his doctorate in veterinary microbiology from Iowa State University. He also holds diplomate status from the American College of Veterinary Clinical Pharmacology, the American College of Animal Welfare and the European College of Animal Welfare Science, Ethics and Law.
The other five winners of the WVA AW 2017 Award are:
Dr. Joseph Othieno from Kenya
Dr. Othieno has raised awareness of animal health issues in Kenya and on a wider scale through his journalism. As well as being a respected veterinarian, he regularly writes articles on a series of veterinary issues in the mass media including appearances on television. A short video on Dr. Othieno activities can be found here.
Dr. Sean Wensley from the UK
Dr. Wensley has concentrated much of his professional life on the issue of animal welfare. He worked on various international welfare projects as a young volunteer veterinarian. He is currently Senior Vice President of the British Veterinary Association and has been active in promoting that organisation's strategy on animal welfare and promoting the five key factors in the UK's Animal Welfare regulations. A short video on Dr. Wensley activities can be found here.
Dr. Marlyn Romero from Colombia
Dr. Romero was nominated for the Awards following her work in Colombia and Latin America on the research into animal welfare issues particularly in slaughterhouses. She has authored numerous publications on the subject and is leading a research group looking at animal welfare on the theme of 'One Health'. A short video on Dr. Romero activities can be found here.
Dr. Daniel Ventura from the Philippines
Dr. Ventura is cited for his work in promoting animal health in his home country, particularly in the field of veterinary education and spearheading a steering committee that has promoted the adoption of a syllabus entitled 'Advanced Concepts in Animal Welfare'. He has also led a campaign called 'Better Lives for Dogs' and recently organised a mass rabies vaccination day for dogs and their owners in Cebu City, Philippines. A short video on Dr. Ventura activities can be found here.

Dr. Shehab Osman from Egypt
Dr. Osman was nominated for his work as Chairman of the Cairo Society for the Prevention of Cruelty to Animals (SPCA) and for promoting a variety of animal welfare issues in his country and on the international scene. He also advises Egyptian government departments and the health authorities on a number of areas including the management of stray dogs which is a huge problem in Egypt. He also acted as Chairman of the Egyptian Federation for Animal Welfare for four years. A short video on Dr. Osman activities can be found here.
More Headlines
Science journal spotlights article by Kansas State University veterinary researchers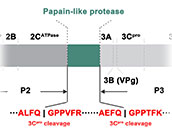 A new discovery by veterinary researchers at Kansas State University reveals how certain viruses have developed a unique strategy to make themselves survive better in the host animals.
The Journal of Virology found this research to be worthy of closer inspection, so it has included this publication "A Cross-Order Recombinant of Enterovirus and Torovirus" as one of five "spotlight" articles for its July issue.
Read more ...
| | |
| --- | --- |
| | |
| | This schematic diagram illustrates the genome organization of a recombinant virus called EVG 08/NC_USA/2015. The section in green represents the insertion point of a genetic protein that gives the virus the capability to evade the host animal's immune response. |
The newly discovered virus was initially identified by Benjamin Hause during a diagnostic case investigation at the Kansas State Veterinary Diagnostic Laboratory. Virology researchers were asked to assist in identifying the genetic characteristics of the virus.
"Enteroviruses are viruses found in the intestines and are genetically quite distant in the order from toroviruses," explained Dr. Ying Fang, professor of molecular virology in the College of Veterinary Medicine. "Genetic recombination is one of the mechanisms in which viruses are known to evolve, but you would not expect to see such a unique case of cross-order genetic recombination of viruses. It is very rare because the genetic distance between those two orders are so far apart. The torovirus gene insertion encodes a protein called papain-like protease (PLP) that functions in a way to suppress the host immune response. This increases the virus's capability to infect the host and to replicate inside the cells of the host animal."
Dr. Hause has described himself as a "bug hunter," utilizing genetic sequencing equipment and techniques to help identify viruses found in samples submitted to the diagnostic laboratory. The sample in this diagnostic case was from neonatal pigs with diarrhea.
Pengcheng Shang, a doctoral student who studies with Dr. Fang, performed functional analysis of the PLP protein.
"Like most enteroviral infections, Enterovirus G infection is generally considered to be asymptomatic, with limited evidence to support its association with clinical disease," Pengcheng explained. "The acquisition of a foreign immune antagonist may explain the pathogenicity of the virus in the natural host animals."
This article was also co-authored by Saurav Misra, a structural biologist and adjunct associate professor in the Department of Biochemistry and Molecular Biophysics in the College of Arts and Sciences at Kansas State University.
"This journal article is a great example of collaboration between diagnosticians and researchers in our university," said Dr. Gary Anderson, former director of the diagnostic laboratory. "Having a scientific article chosen for a spotlight feature by such a prestigious journal as the Journal of Virology is significant. One of the author's, Dr. Benjamin Hause was a molecular virologist in the KSVDL."
Beef Cattle Institute Summer Scholars program engages students and mentors in beef industry research
Do bad headlines really hurt beef sales? The answer may surprise you as much as it did to the guests who attended a recent presentation by students in the Summer Scholars program, which is coordinated by the Beef Cattle Institute (BCI) at Kansas State University.
A group of five students from different academic colleges each teamed up with different faculty mentors who helped guide special research projects related to sustainability in the beef cattle industry. Dr. Brad White, director of the BCI, said students were encouraged take their projects further by looking for opportunities to make presentations at national conferences and submitting peer-reviewed publications.
Click here to read more ...
| | |
| --- | --- |
| | |
| | Yang Liu explains how she measured the "carbon footprint" for beef production during different periods of the cattle lifecycle. |
"The Beef Cattle Institute Summer Scholars program is an opportunity to bring together students and faculty from multiple disciplines to generate information on a specific beef industry issue," Dr. White said. "This year, student projects focused on sustainability and provided research in economics, marketing, environmental impact and health management. One of the real benefits of this program is the synergistic relationships developed between faculty and students in different areas of study to create answers that will help the beef industry."
The summer program begin May 22 and included special guest speakers, as well as a producer panel on sustainability in July. On Aug. 10, the students gave final research presentations about their projects at the conference room at the Kansas Department of Agriculture building in Manhattan.
The students included Christopher Hall, Udall, senior in animal sciences and industry. His project was titled "Development of rapid, on-farm test for methemoglobin," and his mentor was Jaymelynn Farney, assistant professor at the K-State Extension office in Parsons. Yang Liu, a doctoral student in biological and agricultural engineering, was mentored on "A review of life cycle assessment on carbon footprint of beef production in the US" by Zifei Liu, an assistant professor in the same department. Third-year veterinary student Kainoa Johnson worked on a project titled, "Unmanned aircraft-based thermal remote sensing applications in cattle feedlot systems." He was mentored by Deon van der Merwe, associate professor in diagnostic medicine/pathobiology.
Rachael Walker, junior in industrial engineering from Manhattan, studied "An investigation of the effects of health-related media reports on the demand for beef." She was mentored by Doug Walker, associate professor in marketing. Inneke Sarwono, doctoral student in human ecology, presented the "Development of a web-based communication platform for monitoring sustainable beef supply and demand in northeast Kansas." She was mentored by Junehee Kwon, associate professor of hospitality management.
"I learned a lot about an industry I had no knowledge of and now I feel like I'm more aware of what so many people live their lives for in Kansas," Rachael Walker said. "Everyone involved was very helpful and supportive, which was greatly appreciated. We hope that the results we found will be useful and interesting for those in the beef industry. I feel like I got to experience and learn a lot of great life skills that I can incorporate in my academic, and eventually, career life."
"The project gave Rachael a much fuller understanding of everything that is involved in academic research, and introduced her to mathematical modeling, data collection and cleaning, statistical analysis, coding, and presenting," Doug Walker said. "Our findings suggest that negative stories primarily hurt the beef industry by putting downward pressure on prices, with demand essentially flat, which results in lower revenues."
"Working with the Beef Cattle Institute on the summer scholars program was a great experience for myself and my mentee," Farney said. "The interactions, educational activities, and support of research projects will continue to make Kansas State University a prime destination for continued education."
The mission of the Beef Cattle Institute is utilizing collaborative multidisciplinary expertise to promote successful beef production through the discovery and delivery of actionable information and innovative decision support tools.

The BCI Summer Scholars and staff got a look at some of the different operations here at K-State such as the poultry, dairy, feedlot and purebred beef units.
CEEZAD director plays active role at World Veterinary Congress

The director of the Center of Excellence for Emerging and Zoonotic Animal Diseases (CEEZAD) played an active role at the 33rd World Veterinary Congress in Incheon, South Korea.
Dr. Jürgen Richt, the Regents Distinguished Professor at Kansas State University, chaired a session on porcine medicine that featured presentations on vaccination, emerging infections, oral fluid sampling and swine enteric coronaviruses.
Read more ...
The conference was held Aug. 27-31 at the Incheon Songdo exhibition hall, Incheon, South Korea.
In addition to chairing the session, he gave three 45 minutes presentations as summarized below
CEEZAD's purpose
During his presentation on CEEZAD, Dr. Richt told participants of its creation in 2010 to help protect the nation's agricultural and public health sectors against high-consequence foreign animal, emerging and zoonotic disease threats. CEEZAD is headquartered at Kansas State University in Manhattan. The university is part of the Kansas City Animal Health Corridor and houses the College of Veterinary Medicine and the Biosecurity Research Institute. It is also adjacent to the site for the Department of Homeland Security's premier animal research facility, the National Bio and Agro-defense Facility, or NBAF, under construction.
Dr. Richt noted that CEEZAD has four principal missions:
Development of novel, safe, efficacious and DIVA-compatible vaccines - for prevention and control of high-impact emerging and zoonotic diseases - that can be manufactured in the U.S.
Development and expansion of technologies and platforms for laboratory and point-of-need pathogen detection.
Development of models to predict high-consequence disease behavior in the U.S. to aid prevention or outbreak control.
Development of education and training programs for students, veterinarians, first responders and researchers in high-impact animal diseases and animal emergencies.
He told conference attendees that CEEZAD funds scientists specializing in animal health, public health, education, diagnostics, therapy and vaccinology. In this way, CEEZAD is enhancing the resilience of the U.S. pre-harvest agricultural system through investigator-directed research. CEEZAD-funded and coordinated research is conducted at more than 15 U.S. and international universities as well as governmental agencies and industry partners. He also outlined two CEEZAD projects, one on point of need diagnostics, and the other on the development of a recombinant Newcastle disease virus-vectored Highly Pathogenic Avian Influenza (HPAI) vaccine for poultry. The NDV-vectored vaccine, for possible use in future HPAI outbreaks, provides excellent protection in live and inactivated vaccine forms, and via practical mass application.
African Swine Fever research
During his presentation on CEEZAD's research into African Swine Fever virus (ASFV), he said the study was designed to evaluate the immune response of pigs to various ASFV antigens including recombinant proteins and cDNA constructs, using a heterologous prime-boost vaccination approach. The ASFV genes encoding the structural proteins p15, p35, p54, CD2v (CD2-like)were synthesized based on the ASFV isolate Georgia/2007 and the respective recombinant proteins were expressed in a baculovirus or E.coli expression system.
The cDNAs were cloned into pcDNA3.1 expression vector and included the p72, p32, CP312R and CD2v genes. Three-week old piglets were used for the immunogenicity study. The vaccination groups consisted of a combination of different recombinant proteins and plasmid DNAs. The piglets were inoculated intramuscularly with 100μg of recombinant protein mixed with ISA25 adjuvant and 100μg of plasmid DNA.
Piglets were inoculated three times at two-week intervals and euthanized one week after the last immunization. Blood collection was carried out on the day of vaccination and at the time of euthanasia. ASFV-specific antibody responses in serum of immunized pigs were evaluated using ELISA, western blot and virus neutralization tests.
The results of ELISA and western blot showed that antibodies were induced against each recombinant protein. In virus neutralization assays, neutralizing activity was found mainly in sera from pigs immunized with structural ASFV proteins; in some cases the neutralizing activity was increased by combination with cDNA plasmids especially cDNA for p72 and CD2v. Pigs immunized three times with ASFV p15, p35 and p54 proteins in combination with cDNA plasmids CD2v, p72 and p32 were selected for challenge with virulent Armenia 2007 virus. Challenge was done in BSL-3Ag biocontainment and 5 age controlled animals served as challenge controls.
Neither the vaccinated nor the mock-vaccinated animals were protected against virulent ASFV challenge. Dr. Richt said these results will guide CEEZAD in its efforts to develop a potential vaccine against ASF.
Rift Valley Fever research
During his presentation on Rift Valley Fever virus (RVFV), he noted that it is a mosquito-borne zoonotic pathogen causing serious morbidity and mortality in livestock and humans in Africa and the Arabian Peninsula. Dr. Richt said the virus also has great potential for transboundary spread due to the presence of competent vectors in non-endemic areas. There is currently no fully licensed vaccine suitable for use in livestock or humans outside endemic areas.
He reported on CEEZAD's evaluation of the efficacy of a recombinant subunit vaccine based on the RVFV Gn and Gc glycoproteins. RVFV structural proteins, amino-terminus glycoprotein Gn and carboxyl-terminus glycoprotein Gc, were expressed using a recombinant baculovirus expression system. The vaccine elicited strong virus neutralizing antibody responses in sheep and was DIVA (differentiating naturally infected from vaccinated animals) compatible.
In a sheep efficacy study, animals were vaccinated subcutaneously with the glycoprotein-based subunit vaccine candidate and then subjected to heterologous challenge with the virulent Kenya-128B-15 RVFV strain. The vaccine elicited high virus neutralizing antibody titers and conferred complete protection in all vaccinated sheep, as evidenced by prevention of viremia, fever and absence of RVFV-associated histopathological lesions. Dr. Richt said CEEZAD researchers concluded that the subunit vaccine platform represents a promising strategy for the prevention and control of RVFV infections in susceptible hosts.
CEEZAD deputy director authors article on Meningococcal disease in Ukraine and speaks in Kansas City

An article co-authored by the deputy director of the Center of Excellence for Emerging and Zoonotic Animal Diseases was recently published by Intech, the world's largest science, technology and medicine open access book publisher.
Dr. Jean-Paul Gonzalez wrote the article, on Meningococcal disease in Ukraine, in association with Hennadi Mokhort and Sergey Kramarev.
Read more ...
| | |
| --- | --- |
| | |
| | Dr. Jean-Paul Gonzalez speaks at the One Health Innovations meeting in Kansas City. |
Meningococcal disease in Ukraine represents an important cause of mortality mostly among children less than five years old. The study illustrates the advancement in understanding of Meningococcal epidemiology across the national level by using20 years of data provided by the Ministry of Health of Ukraine. This data includes: demography (census); disease incidence from 1973 to 2015; Meningococcal disease mortality; demographic data (sex, age, leaving area/city/village); Comparative etiology of purulent meningitis; serogroups of invasive meningococcal disease; carriers prevalence; a set of clinical data (meningitis, meningococcemia, nasopharyngitis, etc.); and a set of environmental data (season, etc.).
The dynamic of the disease is described for the past 20-year period including incidence, prevalence, spatial distribution, seasonality, and risk factors. Existing state-of-the-art meningococcal infection epidemiology is presented for all of the country. Ultimately, time series analysis of record and spatial distribution over such a long period of time supported the development of original construct of various models encompassing risk and vulnerability, and ways to improve epidemiological surveillance, and develop vaccination strategies in country.
Mokhort is an assistant professor in the Department of Epidemiology at Bogomolets National Medical University in Kiev, Ukraine. Kramarev is affiliated with the Ministry of Health in Kiev, Ukraine.
Kansas City group hears Dr. Gonzalez on fighting spread of diseases from
Dr. Gonzalez outlined the challenges facing efforts to combat viral zoonotic diseases in Africa before a group of health professionals in Kansas City recently. He spoke to an Aug. 27-28 meeting of One Health Innovations. He focused his talk on biosurveillance strategies for dealing with emerging diseases in Africa. His presentation was based on material prepared jointly by Dr. Gonzalez and by Dr. Juergen Richt, director of CEEZAD.
Dr. Gonzalez outlined three particular challenges and goals for those attempting to thwart the movement of viral zoonotic diseases both into and out of Africa. Those challenges are: to be part of a global framework; the relative absence of early warning systems, lab networks, capacity-building and health systems; and individual national characteristics that can modulate preparedness and response.
Specifically, he underscored the need for early point-of-need detection, involving PCR detection platforms. To that end, he acquainted attendees with ongoing efforts at CEEZAD to perfect and market a portable PCR detection platform capable of producing results within one hour.
He also discussed the need for broader access to a portable RNA and DNA sequencing device improving sample-to-answer times.
Among specific outbreaks discussed by Dr. Gonzalez were:
The 2014 emergence of Ebola virus in Guinea and Sierra Leone in West Africa. He noted that hundreds of cases presented in those countries and also in the Democratic Republic of Congo, many in regions where times required to reach a health facility were measured in hours rather than minutes.
The 2015 emergence in Nigeria and subsequent spread of Avian influenza. He noted that the World Health Organization has found that various influenza subtypes continue to be detected in birds in Africa, Europe and Asia, some containing the potential to cause disease in humans.
The challenges posed by recent outbreaks in Africa of Rift Valley Fever virus, monkeypox, Crimean Congo hemorrhagic fever virus, anthrax and Brucella.
The potential risk of a pandemic incident involving a disease emerging from Africa, and the need for increased transborder protection measures.

One Health Innovations meeting
Master of Public Health student goes on a handwashing mission in Belize
By Alyssa Toillion
I had the opportunity to accompany a team go on a medical mission to Belize City, Belize, from July 15 to 25. The team I was with treated more than 800 patients. This included conducting physical exams, simple surgeries, laser treatment, and we provided eyeglasses and prescription medications, as needed.
In an effort to help the locals with an important public health topic such as handwashing, I put on a handwashing clinic for those awaiting treatment at the medical clinic and for some local children.
Click to read the rest of Alyssa's story ...
| | |
| --- | --- |
| | |
| | Alyssa Toillion uses a UV light to demonstrate where germs might linger after washing hands. |
| | |
| | Alyssa shows the supplies she used for the handwashing demonstrations. |
| | |
| | Alyssa applies Glo Germ Gel to an adult in Belize. |
Kansas State University's Master of Public Health (MPH) department donated Glo Germ powder and lotion for the handwashing demonstration. The Glo Germ powder and lotion simulate germs. Once it's rubbed on a person's hands, a UV light is used to visualize the germs or bacteria. Following the visualization of bacteria, hands should be washed thoroughly with soap. The UV light is used again to see how well the individual washed their hands. It became evident between fingers, thumbs and nail beds are the most difficult areas to clean thoroughly.
According to the CDC, only 5 percent of people wash their hands thoroughly enough to kill germs. It is estimated that if everyone routinely washed their hands, a million deaths a year could be prevented. It was something the local people never had the opportunity to see before, so I think everyone really enjoyed it. It's a very simple thing to do but can make a huge difference preventing diseases. It was really amazing to see the kids eyes light up at all the germs on their hands.
One adult, while waiting to receive eyeglasses, participated in the handwashing demonstration and wanted to see what his hands looked like because he worked for a garbage company. Surprisingly, his hands were the cleanest of everyone's! I think it was great for the adults to see that just because they run their hands through water quickly and may or may not use soap, there are still a lot of germs. Now they know and can be more aware of this going forward.
It was an overall great experience and I feel fortunate that I was able to go and help the people of Belize!
CEVBD collaboration looks at tick-borne disease research in the Caribbean
Tropical islands might be a paradise for tourists, but they are also a breeding ground for a wide variety of pathogens that are transmitted by way of ticks and other disease vectors. New research collaboration between Kansas State University and St. George's University (SGU), on the island of Grenada, will look at tick-borne diseases and the impact made on the agricultural and companion animals and people in the Caribbean.
Read more ...
| | |
| --- | --- |
| | |
| | Bhumika Sharma, Andy Alhassan and Alok Desai perform tick-borne disease surveillance work with goats in Grenada. |
| | |
Dr. Roman Ganta, director of the Center for Excellence for Vector-Borne Diseases (CEVBD) in the College of Veterinary Medicine, spent several weeks this summer at Grenada with his post-doctoral scientist, Dr. Andy Alhassan, who is supported by an SGU post-doctoral fellowship grant. The CEVBD is an interdisciplinary research center with a mission to combat vector-borne diseases with a focus on pathogenesis, surveillance and disease prevention.
"We initiated and executed this research project focused on defining tick-borne disease prevalence in ruminants, such as sheep, goats and cattle, as well as in dogs from the island," Dr. Ganta said. "One of the research team members from SGU, Alok Desai, DVM student, has already presented a poster at a summer research scholar program meeting regarding the work we initiated. We anticipate several positive outcomes from this exciting project, including scientific publications and presentations in the near future."
Dr. Ganta explained the proposed goals of the 2017 project are to evaluate the current existing resources at SGU, develop a realistic and executable plan and then initiate research at field sites and in research laboratories at SGU.
"To achieve these goals require considerable discussions among the PIs [principle investigators] and the project personnel, on site assessments of the existing resources, developing plans and overseeing the initiation of experimental studies and mentoring," Dr. Ganta said.
One of the investigators includes Dr. Melinda Wilkerson, a former faculty member in the College of Veterinary Medicine, who is now on faculty at SGU. She still holds an adjunct faculty designation at Kansas State University. The other scientists in the project are from SGU: Drs. Bhumika Sharma and Kathryn Gibson.
More information about this CEVBD and its projects can be found online at: http://www.vet.k-state.edu/research/cevbd/index.html

From left: Dr. Roman Ganta, director of the Center for Excellence for Vector-Borne Diseases at K-State; Alok Desai, a veterinary student at St. George's; Dr. Andy Alhassan, a K-State postdoctoral researcher in diagnostic medicine and pathobiology; a Grenadian farmer; Dr. Melinda Wilkerson, professor and chair of pathobiology at St. George's; and Bhumika Sharma, a researcher at St. George's.
Regular features
Alumni Events, Development and Continuing Education
The Veterinary Medical Alumni Association organizes alumni receptions at several of the national annual conferences plus continuing education events and more. See updates on our CVC alumni recognition award winner, plus Cat Town information and an upcoming Continuing Education conference.
See news and upcoming events below ...
Dr. Kate Perkins receives Alumni Recognition Award at CVC in Kansas City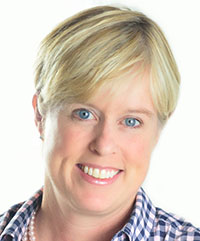 Dr. Kate Perkins, Howard, Kansas, has been selected by the Kansas State University College of Veterinary Medicine's Alumni Association for its 2017 Alumni Recognition Award presented during the annual Central Veterinary Conference held in Kansas City, Missouri, on August 26. The award is given to veterinarians whose careers have served as exemplary role models for future alumni in a professional and community setting.
Dr. Perkins graduated from Kansas State University with a bachelor's degree in animal science and industries in 1991 and a Doctor of Veterinary Medicine in 1993. After graduating, she was an associate in a predominantly small animal practice in Midgeville, Georgia. In March 1994, she started as an associate in a four-doctor mixed animal practice in Pella, Iowa. In June 1997, she went to Wichita, Kansas, to assume ownership of Crestview Animal Clinic. This clinic was merged with Countryside Pet Clinic of Andover, Kansas, in December 2000. Dr. Perkins left Countryside Pet Clinic in the summer of 2012, and became an associate at Andover Veterinary Clinic. When not working at Andover Veterinary Clinic, Dr. Kate is busy at her cattle ranch near Howard that has been in her family since the 1880s.
Join us at Cat Town this fall

6th Annual KHC Equine Educational Seminar - A Leg Up on Equine Performance

In Memoriam - Recently Departed Alumni
Dr. Donald L. Nickerson, DVM 1954
Aug. 1, 2017

Dr. Donald Frank Hodgson, DVM 1955
Aug. 12, 2017

Dr. Clell Jeffrey Solomon, DVM 1983
Aug. 26, 2017
Questions about Alumni or CE events?
Contact: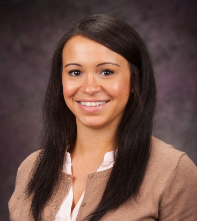 Ashley McCowan
Alumni and Events Coordinator
785-532-4833
amccowan@vet.k-state.edu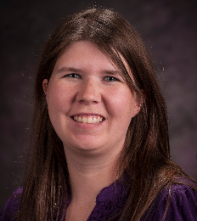 Dana Parker
Program Assistant
785-532-4528
dlaparker@vet.k-state.edu
News Ticker
More activities and accomplishments in the College of Veterinary Medicine:
Dr. Bonnie Rush serves as Acting Dean for CVM

Dr. Bonnie Rush greets first-year students at the orientation plenary session in August. As of Sept. 1, Dr. Rush is serving as Acting Dean for the College of Veterinary Medicine. Dr. Tammy Beckham, the former dean, recently accepted an offer to work for the Department of Defense, but will remain as a full professor in the Department of Diagnostic Medicine/Pathobiology while on assignment with the DOD. Provost April Mason put together a team to search for an interim dean. Read more about this transition and see who is on the selection committee:
Dr. Lalitha Peddireddi reports that her graduate student Fangfeng Yuan has received an AAVLD-sponsored Trainee Travel Award of $1,500 to present an abstract at AAVLD annual meeting in San Diego, Oct. 12-18. His presentation is entitled, "Development of a quantitative real time RT-PCR assay for sensitive detection of emerging Atypical Porcine Pestivirus associated with congenital tremors in pigs."
Dr. Jodi Mcgill has been invited to give a presentation, "Bovine γδ T Cells participate in local immunity during Myobacterium bovis infection", at the American Association of Veterinary Immunologists Mini-Symposium at the CRWAD annual meeting in Chicago in December.
Dr. Shaun Huser joined KSUCVM on August 14 as a Clinical Assistant Professor in Beef Production Medicine.
Dr. James W. Carpenter attended the Annual Conference of the Association of Avian Veterinarians, July 28-August 3, in Washington, D.C., where he chaired both the Research Session and the Editorial Board of the Journal of Avian Medicine and Surgery. He also presented a paper, "Bile duct carcinoma in a young Hahn's macaw," in the scientific session.
Dr. Kate KuKanich was awarded $9,812 by the Mark Derrick Fund for her proposal, "Investigation into diagnostic and therapeutic usefulness of canine nasal culture techniques." She also had an article published "Is Human Norovirus Zoonotic from Dogs?" in the Clinician's Brief for August 2017. https://www.cliniciansbrief.com/article/human-norovirus-zoonotic-dogs
Congratulations to third year resident, Dr. Emily Sharpe for passing her American College of Veterinary Ophthalmologists board examination!
Birthing Center kicks off at State Fair in Hutchinson

A group with a pronounced KSVDL-flavor has helped launch this year's activities at the Birthing Center at the Kansas State Fair in Hutchinson, which runs Sept. 8-17. Fourth-year student Annelise Nicoletti is joined by the KSVDL's Dr. Brian Lubbers and Dr. Kelli Almes. Next student Ryan Dougherty is joined by the KSVDL's Dr. Megan Niederwerder, with student Molly Doyle on the far right. Be sure to watch the KSUCVM, KSVDL and VHC Facebook pages for pictures and updates. Be sure to like/follow our pages, and share with your friends.
On Aug. 21, the MPH Program held orientation for students in the program. Thirty-five students, faculty and staff attended. The attached picture is of students new to the program.

Back row, left to right: Kayla Brock, Olivia Padan, Jesse Milholm, Heather Poole, Katie Kimmel, Lindsay Rasmussen, Amy Wedel and Hannah Lux. Front row: Emma Winkley, Bianca Garcia, Hao Shi, Alexis Zavala, Kendra Holthaus and Jamie Gallagher

Dr. Susan Moore attended a partners for Rabies Prevention meeting at the end of August where she says the group made progress in plans to end canine rabies in the world by 2030. World Rabies Day is on Sept. 28, 2017

First-year orientation and Student Club Fair
The CVM welcomed the class of 2021 for orientation activities. Below are a few photos from the events that were held.

Students and parents sit together in Frick Auditorium during the first-day plenary session.


SAVMA members lead students through team-building exercises.


Students enjoy a picnic in the new Equine Performance Testing Center.


SAVMA and Academic Programs staff treat everyone to an ice cream social.


The student clubs recruit new members (apparently two-legged and four-legged) during the club fair.

New Arrivals/Recent Departures
Click here to see the New Arrivals/Recent Departures at the CVM ...
Welcome to:
Gina Jensen, Clinical Sciences, Laboratory Administrator
Miguel Saucedo Gonzalez, Veterinary Health Center, Intern
Dr. Yaning Tang, Anatomy & Physiology, Fellow (Post Doc)
Mary Drozd, Diagnostic Medicine/Pathobiology, Medical Resident Year 1
Dr. Azhagiya Singam Ettayapuram Ramaprasa, Anatomy & Physiology, Fellow (Post Doc)
Dr. Brian Herrin, Diagnostic Medicine/Pathobiology, Assistant Professor
Samantha Pineo, Veterinary Diagnostic Laboratory, Laboratory Client Services Assistant
Michaele Baeza, Veterinary Health Center, Veterinary Technician I
Camille McFadden, Veterinary Health Center, Veterinary Technician II
Robert Bahr, Clinical Sciences, LOCUM Instructor
Jessica Wayland, Veterinary Diagnostic Laboratory, Research Assistant
Dr. Charles Dodd, Diagnostic Medicine/Pathobiology, Research Assistant Professor
Angel Boyd, Veterinary Health Center, Client Services Assistant
Kyle Cochran, Veterinary Diagnostic Laboratory, Research Assistant
Laura Saskowski, Veterinary Diagnostic Laboratory, Animal Medical Technologist
Dr. Yvonne Wikander, Diagnostic Medicine/Pathobiology, Medical Resident Year 1
Erin Brinkman, Clinical Sciences, LOCUM Instructor
Dustin Lara, Dean of Veterinary Medicine, IT Support Specialist I
Konner Cool, Veterinary Diagnostic Laboratory, Research Assistant
Farewell to:
Dr. Prema Arasu, Diagnostic Medicine/Pathobiology, Professor
Dr. Pankaj Kumar, Diagnostic Medicine/Pathobiology, Medical Resident Year 3
Rose Raskin, Veterinary Diagnostic Laboratory, LOCUM Instructor
Baolin Wang, Veterinary Diagnostic Laboratory, Research Assistant
Dr. Deepti Pillai, Diagnostic Medicine/Pathobiology, Research Assistant Professor
Dr. Robert Crauer, Clinical Sciences, Clinical Assistant Professor
Emily Hedden, Veterinary Diagnostic Laboratory, Research Assistant
Dr. Sanjeevkumar Knarayanan, Diagnostic Medicine/Pathobiology, Professor
Andrew Suddith, Veterinary Diagnostic Laboratory, Research Assistant
Dr. Aiswaria Padmanabhan, Veterinary Diagnostic Laboratory, Research Assistant Professor
Dr. Sung Hung Kim, Anatomy & Physiology, Fellow (Post Doc)
Lifelines is published each month by the Marketing and Communications Office at the College of Veterinary Medicine. The editor is Joe Montgomery, jmontgom@vet.k-state.edu.
Lifelines index

Download Lifelines LITE (this is a condensed legal-sized PDF and has less information than above)