August 2017 - Vol. 12, No. 8
Top Stories
VHC team successfully treats porcupine with potentially contagious skin condition
Veterinary Technician Christine Hackworth serves as lead author for article in Journal of Zoo and Wildlife Medicine
The point of a newly published article illustrates how a fungal skin infection in a porcupine was carefully diagnosed and successfully treated.
Christine Hackworth, a veterinary technician at the Veterinary Health Center, wrote up the diagnosis and treatment of a zoo-kept porcupine with a skin condition that was potentially zoonotic, meaning it can be transmitted to humans.
Read more ..
| | |
| --- | --- |
| | |
| | Sydney the porcupine enjoys a treat at Manhattans's Sunset Zoo. Sydney was brought into the VHC with a skin condition that was successfully treated by the clinical staff. |
In this case, the porcupine was diagnosed with Microsporum gypseum dermatophytosis, more commonly associated with household pets and referred to as ringworm. Hackworth's article appeared in the most recent Journal of Zoo and Wildlife Medicine.
"Sydney the porcupine was presented to us from Manhattan's Sunset Zoo showing signs of unilateral pedal crusting and alopecic dermatopathy," said Hackworth, who works in the zoological medicine and dermatology sections. "Testing revealed a fungal infection called M. gypseum. One of the zookeepers was suspected to have acquired a dermal fungal infection three days after contact with Sydney, which was quickly and successfully treated. From what we understand, this is the first report of M. gypseum diagnosed and treated in a captive North American porcupine, so zookeepers and veterinary staff should be aware of this potentially zoonotic infection."
Scott Shoemaker, director of Sunset Zoo, said "Kansas State University and Sunset Zoo have had a long and excellent relationship. Their veterinarians provide first-class care for the animals in the zoos collection. This is just one more example of VHC veterinarians diagnosing and treating an infection that not only impacted our animal collection, but our staff as well."
For the first nine days, the porcupine was administered topical treatments of miconazole, an antifungal medication. This was followed by oral doses of a second antifungal medicated called terbinafine.
"About four weeks after the initial examination, Sydney's clinical signs were definitely improving, and fungal cultures of the front foot, muzzle, and noninfected area along the dorsum were negative for any indication of M. gypseum," Hackworth said.
Examinations of the porcupine were conducted regularly after these treatments. More than 80 days after the initial evaluation, Hackworth said the clinical signs had completely resolved and repeat fungal cultures were negative.
"In this porcupine case, Christine was able to combine her clinical skills from her work in the dermatology service and the zoological medicine service," said Dr. Eshar, assistant professor in companion exotic pets, wildlife and zoo animal medicine. "We are very fortunate to have her as part of the team. It is not easy to make the efforts to write a clinical report, but Christine's drive to educate others goes beyond the limits of the veterinary college. All veterinarians working with all species are also in the frontline to alert the public on diseases that can potentially also harm people, and those working with zoo-kept animals are no exception to that."
Dr. Katie Reif receives funding for tick-control research from Lawrence-based animal health company
Dr. Katie Reif, assistant professor in the Department of Diagnostic Medicine/Pathobiology in the Kansas State University College of Veterinary Medicine, recently received $10,000 from Integrated Animal Health for the purposes of researching and developing novel tick and tick-borne pathogen control measures.
Read more ...
| | |
| --- | --- |
| | |
| | Dr. Katie Reif looks at an American dog tick under the microscope in her research lab. |
Dr. Reif, who is a member of K-State's Center of Excellence for Vector-Borne Diseases, said, "We are interested in identifying novel strategies to combat ticks and tick-borne pathogens through studying the intrinsic and dynamic relationship between tick vectors and tick-borne pathogens. Projects in my lab range from understanding molecular mechanisms tick-borne pathogens employ to invade, adapt and replicate in tick cells, to more applied investigations of tick control methods. As infection of a single pathogen species or genotype is rare, we are also interested in how competition between co-infecting or resident microbiota effects pathogen establishment, maintenance and transmission from the tick vector."
Integrated Animal Health, located in Lawrence, Kansas, has a mission is to identify difficult-to-deliver compounds that have already demonstrated safety and efficacy in humans and to develop therapeutics based on these validated compounds and targets for feed chain animals, companion animals, thoroughbred racehorses and other animal groups.
"We recently had the opportunity to meet with Dr. Reif when we conducted a tick symposium with the USDA and members of the Kansas Department of Agriculture and Kansas USDA representatives," said Dr. Blake Hawley, president and CEO of Integrated Animal Health. "During that meeting we learned of the impressive work of Dr. Reif and her mentor, Dr. Michael Dryden [parasitologist at Kansas State University]. We wish to see her work continue through the gift of this research funding."
Dr. Hans Coetzee receives animal welfare award at AVMA convention
Dr. Hans Coetzee, head of the Department of Anatomy and Physiology, was named the recipient of the 2017 Animal Welfare Award by the American Veterinary Medical Association at its 2017 convention in Indianapolis. He was recognized for his commitment to the welfare of livestock animals and his achievements in the development of pain assessment models and pain management in their care.
Read more ...
| | |
| --- | --- |
| | |
| | AVMA President Dr. Tom Meyer congratulates Dr. Hans Coetzee on being the recipient of the Animal Welfare Award. |
"Dr. Coetzee is one of, if not the most highly respected professionals in the field of pain management in cattle and other animals," said Tom Meyer, president of the American Veterinary Medical Association. "He has brought about enormous change in the livestock industry regarding awareness of pain and concern for managing painful procedures. His research and leadership have been instrumental in transforming the attitudes and practices of veterinarians, farmers and food animal practitioners. His commitment to the welfare of livestock animals is matched only by his commitment to the community of veterinarians and farmers he serves.
"I congratulate Dr. Coetzee on receiving this well-deserved award, and I thank him for his leadership, service and the tremendous impact he has had on the veterinary profession."
Dr. Coetzee is internationally recognized for his work in developing objective assessments of pain experienced by livestock animals during routine management procedures. He has secured approximately $9 million in research funding from federal, nonprofit and industry sources, and his expertise is sought by academic researchers and pharmaceutical companies worldwide.
Dr. Coetzee has authored/co-authored 111 manuscripts, edited two books, and is author or co-author of eight book chapters. He has one U.S. patent for alleviating pain and improving performance during dehorning and castration (U.S 8,791,105 B2) and two additional patents pending. He has served on a variety of animal welfare committees and boards, and has been the recipient of many industry awards, including the 2014 American Association of Bovine Practitioners' Award of Excellence and the 2014 Zoetis Award for Veterinary Research Excellence.
Dr. Coetzee earned his Bachelor of Veterinary Science in veterinary medicine from the University of Pretoria in South Africa and his doctorate in veterinary microbiology from Iowa State University. He also holds diplomate status from the American College of Veterinary Clinical Pharmacology, the American College of Animal Welfare and the European College of Animal Welfare Science, Ethics and Law.
More Headlines
VHC awards Dr. David Biller for mentoring
Cinical Sciences has announced Dr. David Biller as recipient of the 2017 Award of Excellence in Resident Mentoring. Dr. Biller, who is a professor and section head of radiology, was presented with a plaque and $1,000 award.
Read more ...

Dr. Elizabeth Davis presents award to Dr. David Biller.
"The Department of Clinical Sciences believes mentoring is critical to the growth of individual members and the department as a whole," said Dr. Elizabeth Davis, interim department head. "Faculty mentors provide the foundation for development of the next generation of leading veterinary medical educators. The award allows our clinical residents and interns to honor faculty mentors who embody both the letter and spirit of mentoring. We congratulate Dr. Biller on this well-deserved award."
Dr. Biller was nominated by Drs. Pax Harness and Katie Tucker-Mohl, who wrote, "Dr. Biller is deliberate with his demonstrated commitment to fostering intellectual, creative, scholarly and professional growth of mentees so they may function effectively with measurable success in the organization, resulting in career growth and personal development."
Dr. Biller earned his Doctor of Veterinary Medicine at Auburn University in 1980. In 2013, he was presented with the Wilford S. Bailey Distinguished Alumni Award by his alma mater. He was an intern at the New Haven (Connecticut) Hospital from 1980 to 1981. He was on the DVM Medical Staff at South Shore, Missouri from 1981 to 1984. Dr. Biller performed a residency in radiology at the Ohio State University from 1984 to 1987. He was an assistant professor at the University of Wisconsin from 1987 to 1991, an adjunct professor for the University of Prince Edward Island, and an assistant professor at Ohio State University from 1991 to 1994. Since then he has been at Kansas State University.
Dr. Roman Ganta explains connection between lone star ticks and red meat allergies
News reports this summer have alerted the public to a little-known health threat that results from being bitten by a lone star tick: the development of an allergy to red meat.
Dr. Roman Ganta, director of Kansas State University's Center of Excellence for Vector-Borne Diseases, said the red meat allergy is just one of several diseases that potentially might be contracted, but that people should be more concerned only if they have been repeatedly exposed to these ticks.
Click here to read more ...
| | |
| --- | --- |
| | |
| | Dr. Roman Ganta is director of the Center of Excellence for Vector-Borne Diseases. |
"If someone has been bitten by a tick for the first time, they don't have to feel they will develop a red meat allergy," Dr. Ganta said.
He explained how ticks feed on a nonhuman host, such as white tailed deer, that contain a particular type of carbohydrate, Alpha-gal, which is not present in humans. Over time, the build-up of alpha-gal in the human bloodstream will produce an immune [allergic] response when a person consumes meat, such as a steak, hotdog or hamburger. Dr. Ganta said the lone star tick seems to be more prevalent than it was 10 or 15 year ago.
"Its expansion is more linked to the white tailed deer spreading," Dr. Ganta said. "It is because white tailed deer is the major host of this particular tick."
So why are the deer spreading?
"Any time there's a rapid expansion, new construction, we're not restricting our own boundaries," Dr. Ganta said. "We keep chopping all the wooded places, so they are adapting to the population in the city. It's very common in Manhattan, Kansas, where we live, to see white tail deer. Ticks will drop into the lawn, back yard or front yard, your own parks. Your children are not the only ones at risk."
Dr. Ganta says other animals can be hosts for the lone star tick.
"You'd be surprised to know we see them a lot on wild turkeys," Dr. Ganta said. "The wild turkey is also present in large numbers."
How should people protect themselves?
"If someone spent some time outdoors, the first thing is to do a body search to make sure there are no ticks," Dr. Ganta said. "Many people are used to using the bug repellent, so it's a good idea to have some bug repellent to minimize the chance of having ticks. But, in any case, if you do the body search and if you don't find any ticks, then probably there's a chance you don't have any ticks. But there are times where you don't see them. They can be small ticks. Sometimes, they hide in places where you will not notice them. They will go behind your ears or go in your hair, armpits or other places. And once you spot, you don't have to feel panicked, if you see one, take a forcep and carefully pull it out straight. Put it in a Ziploc bag with a moist cotton ball and then present it to your health care or whoever is your doctor or nurse."
Tips on avoiding tick bites are available from the Centers for Disease Control and Prevention.

Dr. Katie Reif, an assistant professor who collaborates with Dr. Ganta, shows a tray with tick larva in her lab, which is an affiliate with the Center of Excellence for Vector-Borne Diseases.
CVM collaboration finds essential oils can assist with livestock digestion

Kansas State University researchers have found that essential oils can play a role in livestock health.

Essential oils are removed from plants and distilled into concentrated forms that distributors say support immunity and other functions of the body.
Click here to read more ...
| | |
| --- | --- |
| | |
| | Dr. T.G. Nagaraja examines a culture in a Petri dish. |
In a study, CVM professor Dr. T.G. Nagaraja and ag professor Evan Titgemeyer and found that limonene, which is in lemon oil, and thymol, which is in thyme oil, help combat a harmful bacterium in cattle stomachs. The bacterium, Fusobacterium necrophorum, makes dietary protein less available to the animal.

The results have been published in the Journal of Dairy Science and the Journal of Animal Science.

The Food and Drug Administration has issued guidance to minimize the use of some antibiotics in livestock. The FDA's guidance aims to avoid exposing people's food to antibiotic-resistant bacteria, according to Dr. Nagaraja, a university distinguished professor of microbiology in the Department of Diagnostic Medicine/Pathobiology.

As the researchers started studying alternative treatments to antibiotic use, one of their team members, Eman Elkaweel, who was then a graduate student in animal science, suggested a substance that was new to the professors.

"She wanted to test some products that might have the potential to be used in her home country of Egypt, so we contacted a company that sold products containing essential oil components," said Titgemeyer, who is a professor and graduate program director in the animal sciences and industry department.

With funding from DSM Nutritional Products Inc., which supplies nutritional solutions for animal health, Dr. Nagaraja and Titgemeyer tested five essential oil components: eugenol, guaiacol, limonene, thymol and vanillin. They wanted to determine the compounds' ability to inhibit growth of Fusobacterium necrophorum. Limonene and thymol performed best. Follow-up testing between the two showed that limonene was slightly more effective than thymol and nearly as effective as tylosin, a commonly used antibiotic and feed additive used to hinder bacterial growth and the incidence of liver abscesses in cattle.

"While livestock producers often turn to antibiotics, our study shows that some essential oils also can inhibit microbial growth," Titgemeyer said. "Certain essential oil compounds can target specific bacterial populations and optimize animal health."
Veterinarians, veterinary technicians and practice managers in Greater Kansas City can earn continuing education credit through a series of animal health-focused education seminars offered by Kansas State University and K-State Olathe.
Click here to read more ...
| | |
| --- | --- |
| | |
| | VHC clinicians Drs. Susan Nelson, Neala Boyer and James Carpenter will be participating in a series of continuing education seminars at K-State Olathe from September to November. |
The sessions are from 6:30-7:30 p.m. beginning Sept. 6 and are at K-State Olathe, 22201 W. Innovation Dr. in Olathe. Each session covers a different topic and is instructed by veterinarians and faculty in Kansas State University's College of Veterinary Medicine. Topics include exotic pets, pet welfare and career transitioning.

"We're excited to offer this lecture series to the Kansas City area veterinary medicine professionals, who provide such wonderful care for the health and well-being of our pets," said Paige Adams, D.V.M., research assistant professor of veterinary medicine at K-State Olathe.

Adams and Ralph Richardson, D.V.M., dean and CEO of K-State Olathe, helped coordinate the series content and speaker line-up.

Each one-hour education seminar begins with a casual meal followed by a presentation from faculty members in the university's College of Veterinary Medicine. Attendees will be able to network with colleagues and the university presenters.

One hour of continuing education credit is awarded at the end of each session. Participants can earn up to four hours of continuing education credit hours for attending the series. Participants can register for individual lectures at a cost of $50 per session or at $175 for the whole series — a $25 discount. Registering with the discounted price is only available through Sept. 1

The series includes the following topics and faculty members:

• Sept. 6 — "Prevention, diagnosis and treatment of Rabbit Gastrointestinal Syndrome," James Carpenter, M.S., D.V.M., Dipl. D.A.C.Z.M., professor

• Sept. 20 — "Interpreting pet food labels and calculating caloric needs of dogs and cats," Susan Nelson, D.V.M., clinical associate professor

• Oct. 10— "Veterinary career transitions: Thinking about a change?," Ralph Richardson, D.V.M., dean and CEO of K-State Olathe

• Nov. 8 — "Vaccine reactions: Understanding reaction severity, how to reduce risks and treatment options," Neala Boyer, D.V.M., clinical assistant professor

Registration and more information about each topic and speaker is available at olathe.k-state.edu/vetmedce.
VRSP scholars conclude summer activities with research poster presentations
Students in the Veterinary Research Scholars Program (VRSP) enjoyed a full summer of research-oriented activities including workshops presented by CVM faculty. Throughout the period of the three-month program, scholars also visited the Biosecurity Research Institute, Hills Pet Nutrition and CEVA Biomune facilities. The scholars attended the NIH National Veterinary Research Symposium in Washington, D.C. from Aug. 3-6.
Click to see photos of this year's VRSP scholars ...

Meet the scholars in the VRSP, including several visiting scholars from other veterinary colleges. From left: Julius Luvanga, Sokoine University of Agriculture, Tanzania; Kelley Black, Western University; third-year student Mollie Burton; third-year student Annie Sheu; Diana Luzuriago, Tufts University; third-year student Jennie Kim; Margherita Zecchin, Univeristy of Padova, Italy; second-year student Danielle Pickering; Asia Fernandes, Purdue University; second-year student Sarah Greenway; second-year student Emma Winkley; and third-year student Kainoa Johnson. Not pictured: second-year student Chester McDowell.

Julius Luvanga shares his research project with CVM veterinary scientists at the VRSP College Presentation.

Jennie Kim explains hypertonicity to Dr. Bruce Schultz.

From left to right: Stephen "Greenberg, head of rare books and early manuscripts with the National Library of Medicine in Washington, D.C., surprises VRSP scholars Chester McDowell, Julius Luvanga, Emma Winkley, a couple of scholars from Colorado State University, and Danielle Pickering with the first colored anatomy book in the library's collection.


The VRSP scholars tour CEVA Animal Health in Lenexa with Dr. Luka Popescu, DVM class of 2014 and current Ph.D. student (far left), and Hill's Pet Nutrition in Topeka.


Margherita Zecchin outlines changes in Protein Kinase C isoforms of Paclitaxel-treated tumors to scholars from Michigan State University at the NIH National Veterinary Research Symposium in Washington, D.C.


Asia Fernandes tells Dr. Peying Fong about her research on recombinant baculovirus expression of rift valley fever virus nucleoproteins.

The Veterinary Health Center introduces a new group of residents in July. Back row (left to right): Drs. Kalyn White, Elizabeth Perry, Calli Coffee, Stacy McHaney and Loren Easterwood. Front: Drs. Hannah Turner, Heather Bornheim, Samantha Sedgwick and Stacy Kramer.
Rabies in Namibia
On the front lines of eradication

By Fourth-year student Chantal Girard
On May 8, 2017, just two days after receiving my white coat, I began a two-day journey to Africa to spend the first four weeks of my clinical rotations in the country of Namibia – working alongside veterinarians and vaccination teams on the front lines of canine rabies eradication through the National Rabies Control Strategy (NRCS).
As a bit of background, the NRCS project commenced March 1, 2016, in the Oshana region of Namibia.
Read more ...
| | |
| --- | --- |
| | |
| | Fourth-year student Chantal Girard works along side veterinarians and vaccination teams in Namibia for a four-week clinical rotation. |
| | |
The project has been funded through the World Organisation for Animal Health (OIE) by the Federal Republic of Germany, as well as through a recurrent budget from the government of the Republic of Namibia under the Ministry of Agriculture Water and Forestry. The overarching goal of the project is to eradicate dog-mediated human rabies through public education and canine vaccination, and in the process, strengthen veterinary services in the country, improve vaccination programs and disease surveillance, and enhance interdisciplinary collaboration (One Health).
Between March 2016 and 2017, the program completed phase one, a pilot education, knowledge, attitude and practice (KAP) study and vaccination campaign in a single region (state) of Namibia. The success of this pilot program was evaluated and then used to implement the program on a larger scale in several surrounding regions beginning in April 2017. The focus in April was public education related to canine rabies, human disease and safe animal handling. Beginning in May 2017, the canine vaccination campaign commenced, which is where I came in.
The objectives of my involvement were to 1) gain perspective on the planning and implementation of a rabies control strategy in an area affected by rabies, 2) better understand the cultural, social, financial and health implications of rabies in Namibia and what challenges these factors present to its eradication, and 3) make connections with the Kansas State University Rabies Laboratory, Global Alliance for Rabies Control (GARC) and OIE in hopes of spreading information to benefit the current project in Namibia, future NRCS projects, as well as the academic and research communities here at Kansas State University. Working alongside state veterinarians and trained veterinary health workers, my time in Namibia consisted of assisting in vaccination clinics out in the field, as well as visiting and observing state veterinary facilities, which included observation of both clinical practice and behind-the-scenes campaign organization and logistical planning.
My days vaccinating in the field began earlier than the sun, as I awoke each day in my government-issued tent among 24 other tents at our state veterinary facility campsite. Following a group breakfast, prayer and debrief from the previous day, our teams of three would load into white trucks with vaccine coolers and other supplies in hand and head out for the day. Our assigned locations varied greatly, from rural villages to urban centers, as did the pet owners, who arrived from all distances and backgrounds (and were of all ages) to have their pets vaccinated. Though the official language in Namibia is English, the native language of Oshiwambo was used far more often where we were working, which presented a unique opportunity for me to learn on the fly and, as a result, connect with the people I helped serve in a much deeper way. Nighttime at the camp was spent discussing the successes and challenges of the day and celebrating the progress made by sharing a meal of porridge over the campfire.
My days outside of fieldwork were spent in the state veterinary offices, catching a glimpse into what clinical practice looks like in Namibia (the majority of clinics are government-run rather than privately owned) and working on campaign business alongside the project leaders. In the clinic, which ran on a solely "walk-in" basis, clients and patients flooded the veterinary lobby throughout the day. With the more seasoned veterinarians running the rabies campaign, the newly graduated veterinarians juggled the majority of appointments during the day, and did so with efficiency and adaptability. I saw cases ranging from fly strike and infected abscesses in dogs to neurologic signs in calves and goats (which were considered rabies suspects) and everything in between. Aside from clinical observation, I also spent much of my time with Dr. Athingo, the veterinarian in charge of the NRCS, discussing the success of the pilot program, challenges that have been faced with the campaign, as well as the future of rabies eradication in Namibia.
The NRCS in Namibia is a prime example of One Health collaboration working toward a common goal of improving human and animal health on a national scale. The work being done behind the scenes by project leaders in project management, organization and training, as well as the vast efforts being made in the field by vaccination teams and regional veterinarians is truly impressive. The individuals involved in this project are on the very forefront of rabies eradication efforts. I firmly believe that with continued support from the Namibian government and the OIE, as well as continued persistence in addressing recognized challenges in the field, successful rabies eradiation is possible through the NRCS.
This project has allowed me to combine my interests in the clinical, sociological and public health aspects of international veterinary medicine through firsthand fieldwork on the front lines of rabies surveillance, control and intervention. Building my understanding of the impact of such a severe zoonotic disease at the community level has brought to light the reality of many topics I have studied in the classroom. Aside from the clinical veterinary education this project offered, my biggest learning opportunities stemmed from the interactions I had with the veterinarians, vaccination teams and the community members with whom I had the privilege of working alongside and serving. The opportunities to help educate pet owners about rabies, to participate in high-volume vaccination, and to discuss/analyze control strategy successes and areas for improvement with leaders in the field has helped me gain perspective on the important role veterinary medicine plays in zoonotic disease surveillance and control. The knowledge and perspective I gained in Namibia have helped me work toward the culturally aware and globally active veterinarian I hope to become.
Thanks to each of the individuals who helped make this experience a reality, particularly my mentor, Dr. Rauna Athingo, my adviser Dr. Keith Hamilton and Rachel Reichenberger of the CVM's International Programs office, and each of the veterinarians, animal health technicians and vaccination teams I had the honor of working alongside in Namibia. Thanks to all for the time and effort they dedicated to supporting this amazing opportunity and collaboration!
Additional thanks go to the following individuals/sponsors for their support in donating time and resources to the NRCS vaccination campaign:
Dr. Susan Moore with the KSU Rabies Laboratory
Dr. Tom Schwartz with the KSU Veterinary Health Center
Jacob Kehler with MWI Animal Health
If you would like to learn more about the NRCS in Namibia and/or how you can become involved, please contact Chantal Girard at cmgirard@vet.k-state.edu. Chantal will also be giving a presentation on her experience in Namibia this fall at the CVM. Keep an eye out for the announcement of date/time if you are interested in attending!


Local children bring their animals to a vaccination site where Chantal and the team registered the pets and administered rabies vaccinations.
K-State Olathe answering KC industry demand for seminars on animal health regulatory affairs

On Sept. 21, the Kansas State University Olathe campus is hosting the first of four seminars designed to connect professionals in Greater Kansas City's animal health industry to officials at federal regulatory affairs agencies in order to establish a dialog on various topics.
Read more ...
| | |
| --- | --- |
| | |
| | Dr. Steve Solomon |
Steve Solomon, D.V.M., the new director of the Food and Drug Administration's Center for Veterinary Medicine, and his team of division directors are kicking off the seminar series with "The Future Vision for FDA's Center for Veterinary Medicine: Opportunities and Challenges in the Regulatory Process." It is from 10:30 a.m. to 3:30 p.m. on Sept. 21 at K-State Olathe, 22201 W. Innovation Drive in Olathe.

Dr. Solomon, who was appointed to the agency in January, will share about the organization moving forward under the new administration and also to get input and feedback from Kansas City area animal health professionals on opportunities for process and communication improvements.

At 10:30 a.m., a roundtable discussion with industry and federal leaders will focus on the opportunities and challenges in the regulatory process for pioneering drug discovery in animal health. Lunch will feature a presentation about the future vision for the Food and Drug Administration's Center for Veterinary Medicine. The final afternoon roundtable starts at 1:30 p.m. and will focus on the regulatory process of generic drugs.

The seminar is $75, which includes a lunch.

The Sept. 21 event is the first in a series of four seminars throughout the academic year that K-State Olathe is hosting for the animal health regulatory affairs community. The series is aimed at providing hot topic information in regulatory affairs and connecting industry with regulatory agencies.

Registration and more information about the seminar, including the roundtable panelists, is at olathe.k-state.edu/regaffairs.
Regular features
Alumni Events, Development and Continuing Education
The Veterinary Medical Alumni Association organizes alumni receptions at several of the national annual conferences plus continuing education events and more. See pictures from the VMAA reception at the AVMA Convention in Indianapolis plus pictures from the recent alumni reunions in June.
See news and upcoming events below ...
VMAA reception a big hit in Indianapolis

Dr. Russell Hardin, DVM class of 1946, gives remarks as this year's alumni recognition award recipient, while a large group of alumni attends this years' AVMA reception in Indianapolis. The Veterinary Medical Alumni Association rolled out its new membership campaign, "Connect Purple."
2017 CVC Alumni Reception | August 26, 2017
Howl at the Moon Kansas City
1334 Grand Blvd.
Kansas City, MO
7:00 - 9:00 p.m.
Alumni reunions help Connect Purple in 2017

Alumni class reunions were held in June including the class of 2012 (upper left), class of 1982 (upper right and bottom left) and class of 1997.
In Memoriam - Recently Departed Alumni
Dr. Max Grandfield, DVM 1944
July 10, 2017
Questions about Alumni or CE events?
Contact: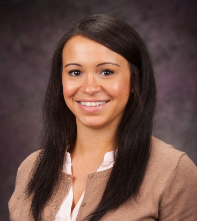 Ashley McCowan
Alumni and Events Coordinator
785-532-4833
amccowan@vet.k-state.edu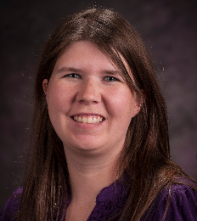 Dana Parker
Program Assistant
785-532-4528
dlaparker@vet.k-state.edu
News Ticker
More activities and accomplishments in the College of Veterinary Medicine:
Drs. Meena Kumari and Antje Anji attended the second annual International Conference on Neurology and Brain Disorders held in Valencia, Spain, in June. Dr. Kumari gave an invited talk entitled "RNA-binding Protein caught moonlighting." She also chaired the session on neuroimmunology and neurological infections. Dr. Anji presented a poster at the same meeting on "Chronic alcohol-mediated egress of the alpha subunit of Glucosidase II out of the rough endoplasmic reticulum."
Dr. Raelene Wouda was awarded a $25,000 grant from Kansas State University Foundation (Johnson Cancer Center) for her research, "Evaluation of hyaluronan conjugated cisplatin localized nanoparticle therapy combined with palliative radiation therapy in dogs with naturally-occurring tumors; a phase 1 clinical trial."
Dr. Walter Renberg presented a continuing education seminar on orthopedics July 7-8 at the Quendo Center in Las Vegas.
Dr. Mike Apley spoke at the Governor's Agriculture Summit in Aberdeen, South Dakota, on July 13. He also spoke at the Texas VDL Conference in Amarillo, Texas, July 18.
Dr. Amy Rankin presented on canine corneal ulcers, ocular emergencies, feline ophthalmology and sudden blindness at the AVMA Convention July 23-24 in Indianapolis.
Dr. Jianfa Bai and Yin Wang, KSVDL employee and Ph.D, student have received an AAVLD-sponsored Travel Award of $1,500 to attend the AAVLD annual meeting in San Diego October 12-18.
Dr. Howard Erickson gave a poster presentation at the AVMA Convention in the Exhibit Area, July 22-24, "The Indiana Veterinary College at Indianapolis (1892-1924): Its Background and Contributions to Veterinary Medicine." He also gave a presentation at the 40th Annual Meeting of the American Veterinary Medical History Society in Indianapolis, July 22, "The Indiana Veterinary College at Indianapolis (1892-1924) and the 1912 AVMA Convention in Indianapolis," which were based on two recent publications in Veterinary Heritage: Erickson, Howard H. The Indiana Veterinary College (1892-1924): Its Background and Contributions to Veterinary Medicine. Veterinary Heritage 40 (1):3-15, 2017. Erickson, Howard H. The Successful 1912 A.V.M.A. Meeting in Indianapolis. Veterinary Heritage 40 (1):16-19, 2017.
Dr. Greg Grauer gave continuing education talks on staging and early diagnosis of chronic kidney disease for Idexx in Jacksonville and Altamonte Springs, Florida, on July 25-26.
Dr. Chris Blevins and fourth-year students served as the veterinarians on-site during the Kaw Valley Rodeo July 27-29 in Manhattan.
As part of the CVM Strategic Planning Initiative, Dr. Amy Rankin, along with Drs. Peggy Schmidt and Judy Klimek, attended the Biennial Conference Consortium of West Region CVM Teaching Academy at Colorado State University in Fort Collins, July 12-14. The mission of the academy is to ensure members of the consortium collaborate to develop, implement and sustain the best practices in veterinary medical and biomedical education.
Dr. Lacey Robinson began as clinical assistant professor of livestock services – ambulatory service on July 3. She is a K-State graduate and recently completed her internship with the KSUCVM.
Dr. Katie Delph is a new assistant professor of equine internal medicine effective July 17. She was a resident at KSUCVM and recently served a one-year term appointment before accepting this position.
Gina Jensen transferred from the VHC equine technician position to accept the junior surgery lab manager position in Clinical Sciences effective July 30.
Dr. Davis Eshar is a new Diplomate of the European College of Zoological Medicine, Zoo Health Management. He is also board certified as an American Board of Veterinary Practitioners (ABVP) – Exotic Companion Mammals and European College of Zoological Medicine (ECZM) – Small Mammal.
Dr. Sarah Crilly Guess passed the certification examination and is now a Diplomate of the ACVIM (SAIM)
Dr. Tara Mauro passed the General Examination of the ACVIM.
Dr. Amanda Trimble passed the ACVIM (Large Animal) General Examination.
Congrats to Dr. Greg Grauer who celebrated his last day working in the Veterinary Health Center below with Drs. Olga Norris, Kate KuKanich, Tara Noro and Loren Easterwood. Below that with Drs. Ken Harkin, Tom Schermerhorn and Kate KuKanich. Dr. Grauer will be retiring in the spring.

Beef Cattle Institute offers new VFD Calculator mobile app to help you!
Available for Apple and Android. Click picture for more information.
New Arrivals/Recent Departures
Click here to see the New Arrivals/Recent Departures at the CVM ...
Welcome to:
Drew Zenger, Veterinary Health Center, Agricultural Technician
Shawna Nehls, Kansas State Veterinary Diagnostic Labooratory, Laboratory Client Services Assistant
Dr. Cynthia Bell, Kansas State Veterinary Diagnostic Labooratory, Associate Professor
Dr. Geraldine Magnin-Bissel, Anatomy & Physiology, Research Assistant Professor
Ken Doerr, Dean of Veterinary Medicine, Director of Secuirty
Kassandra Hall, Veterinary Health Center, Veterinary Technician II
Kenneth VanAmburg, Veterinary Health Center, Medical Technologist
Sarah Ostrom, Veterinary Health Center, Client Services Assistant
Judith Park, Dean of Veterinary Medicine, Accountant I
Ascencion Torres-Escobar, Diagnostic Medicine/Pathobiology, Research Associate
Dr. Shaun Huser, Clinical Sciences, Clinical Assistant Professor
Alison Meyer, Dean of Veterinary Medicine, Accountant
Tyler Elliott, Veterinary Health Center, Intern
Kailey Berkenmeier, Veterinary Health Center, Veterinary Technician II
Jasmine Fabre, Veterinary Health Center, Animal Health Care Technician I
Anastasia McHaney, Veterinary Health Center, Intern
Susan Rose, Clinical Sciences, Clinical Skills Technician
Diana Schwartz, Kansas State Veterinary Diagnostic Labooratory, Instructor
Rachel Rusk, Diagnostic Medicine/Pathobiology, Research Assistant
Lauren Windom, Veterinary Health Center, Health Care Tech I
Kayla Campbell, Dean of Veterinary Medicine, Student Services Assistant
Jessica Hessman, Kansas State Veterinary Diagnostic Labooratory, Lab Client Services Assistant
Maria Juarez-Rodriguez, Diagnostic Medicine/Pathobiology, Research Associate
Farewell to:
Audrey Hambright, Dean of Veterinary Medicine, Communications & Marketing Specialist
Christina Quigley, Dean of Veterinary Medicine, Program/Project Coordinator
Sterling Buist, Anatomy & Physiology, Research Assistant
Stephanie Fissekis, Veterinary Health Center, Medical Resident Year 3
Christopher George, Veterinary Health Center, Medical Resident Year 3
Omar Gonzalez Cintron, Veterinary Health Center, Medical Resident Year 3
Dr. Natalie Punt, Veterinary Health Center, Intern
Dr. Emily Sharpe, Veterinary Health Center, Medical Resident Year 3
Lifelines is published each month by the Marketing and Communications Office at the College of Veterinary Medicine. The editor is Joe Montgomery, jmontgom@vet.k-state.edu.
Lifelines index

Download Lifelines LITE (this is a condensed legal-sized PDF and has less information than above)