May 2017 - Vol. 12, No. 5
Top Stories
Tracheal Surgery Saves Ace
Suspected wildlife attack necessitates emergency treatment
Logan Craghead faced one of the worst dilemmas a pet owner might encounter: another animal had attacked his dog. Quick action led Ace, a black Labrador mix, to the Veterinary Health Center at Kansas State University, where emergency surgery was needed for injuries to his neck.
Craghead had recently moved to Manhattan, Kansas, where he started a new job as coordinator of partnership services for K-State Sports Properties. Ace had been living temporarily at his parents' home outside of Alma, Kansas, while Craghead was getting settled into his apartment.
Read more ..

Fourth-year student Valerie Head sits with Ace in the ICU at the Veterinary Health Center. Ace required multiple surgeries to repair a severe tear in his trachea.
| | |
| --- | --- |
| | |
| | Top: Happy for a reunion, Logan Craqhead spends time with Ace during his recovery. Below: The bite wounds heal relatively quickly for Ace. |
| | |
One cold evening in January, after arriving home from work and calling for the family's four dogs, Craghead's mother discovered that Ace was hobbling and was covered in blood. A local veterinarian determined the dog had been attacked and had a very bad bite wound to his throat.
Ace was taken to emergency services at the Veterinary Health Center, where he was seen by interns and emergency clinicians who then called in Dr. Megan Wilson, a small animal surgery resident.
"[Ace] had some injuries that made us suspicious he had a torn trachea," Dr. Wilson recalled. "We elected to anesthetize him and explore the wounds he had on his neck to see if we could find the tracheal tear. We sutured the area around the tear and sewed him back up and put some drains in."
Ace was kept in the Veterinary Health Center's Intensive Care Unit (ICU) to recover, where he received around-the-clock care. He became very popular and well-known with veterinary students and staff during his stay, but his recovery was tentative.
"He did okay for a few days, but then unfortunately like a lot of bite wounds do, it declared itself," Dr. Wilson said. "We didn't see the full extent of the damage the first day – and it got worse."
Dr. Wilson said another procedure was necessary. "We actually took out part of his trachea and sutured it back together," she said. "Then we had to manage his wounds open. After several days, we are able to go back in and close all the wounds for him."
Craghead had originally thought that leaving Ace with parents would be completely safe.
"I've had Ace since he was a puppy," Craghead said. "He's been with me close to six years. He's been with me through thick and thin and [we] always come back for family reunions and [he] comes with me to Thanksgiving, which is a big holiday at our house. He's definitely part of the family."
Despite Ace's familiarity with the family, Craghead admits there may have been some unforeseen risks at the family farm.
"We've seen coyotes run around," Craghead said. "They try to chase down cattle and lure dogs out, so there's definitely plenty of wildlife in the area that could have done this."
Charlie Lee, wildlife control specialist with K-State Research and Extension, said that coyotes are well-known for attacking pets. He said there are three cases that lead coyotes to attack domestic pets. One is when looking for food, another is when they protect their young, and the other situation is when they are in competition.
"When domestic dogs come close to those den sites, then they may get chased off or attacked or killed," Lee said. "Coyotes are predators and they are competitors with others for food and space, and they look at a domestic dog as competition."
Lee explained coyotes are known for attacking animals of different sizes.
"When [coyotes] attack a larger animal, oftentimes they are going to bite them by the throat," Lee explained. "They'll hold them by the throat, crush the trachea, and the animal goes down by suffocation or shock, and then the coyote may begin feeding. On smaller animals, they will often bite across the throat or the neck, and sometimes in animals even smaller than that, across the shoulder blades, and then just crush the vertebra there and violently shake them."
Fortunately for Ace, his injuries were treated in time. After a long recovery, he has finally been able to move back in with his owner.
"Now he's full of energy and back to his normal self," Craghead said. "He's getting a little ornery, but he's doing well.
Ace became something of an international celebrity due to Craghead's use of social media to let family and friends know about his treatment and recovery.
"One of my friends from Florida saw my Facebook posts, and we had talked about the surgery and the costs associated with keeping [Ace] in the ICU for an extended period of time, which was definitely necessary for his progression and healing," Craghead said. "My friend asked if I would care if he set up a 'Gofundme' account for him. I said, 'Sure, any help would be great,' so he sent me a link and all of a sudden it was shared about 300 times, and we raised about $2,200 in less than a week. So I was just blown away by how quickly it took off and I'm so thankful for friends who are pet lovers."
While Ace has finally survived his ordeal, Dr. Megan Wilson offers advice for pet owners who might one day find their pets in similar situations.
"[Ace's owners] did exactly what we would want them to do," Dr. Wilson said. "They called their veterinarian right away and described what they were seeing, and they had recommended coming straight to K-State. They came here with open minds about what was going to happen, and they knew that we couldn't tell them exactly how things were going to go, but they sort of took the approach that we need to do everything we can, and that makes it easy for us to be able to work with these pets as clients."
Lee also had some advice for pet owners to help minimize the risks of wildlife attacks on pets.
"Make sure you're not feeding pets outside and that that food is not inadvertently available to predators," Lee said. "Next, make sure we keep wildlife wild. When coyotes have lost their fear of humans, then most likely they're getting fed. And we need to keep them wild. You can do that in several ways by making noise, running at the coyote, making yourself loud and large. If you have pets and you want to leave them outside and unsupervised, then they probably need to be in an enclosure, so coyotes don't have direct access to them."
If you notice wildlife where you live and/or have questions, contact Extension Wildlife Management at 785-532-5734 or get more information online at: http://www.wildlife.k-state.edu/.
Dr. Timothy Musch in distinguished company

Congratulations to the CVM's Dr. Timothy Musch who joins a distinguished group of faculty both in the college and across campus. Kansas State University honored five professors this year as university distinguished professors, a lifetime title that is the highest honor the university bestows on its faculty members.
Read more ...
The distinguished professors are appointed following a universitywide nomination and evaluation process conducted by the provost. All five faculty members will receive a personalized plaque and medallion at the university's fall 2017 commencement ceremonies.
Dr. Musch is a faculty member in the departments of kinesiology as well as anatomy and physiology. He is the co-director of the College of Veterinary Medicine's Cardiorespiratory Exercise Physiology Research Laboratory. His research interests include the mechanisms associated with exercise performance in health and disease focusing on chronic heart failure.
He came to Kansas State University in 1993 and served as the College of Human Ecology's interim associate dean for research and scholarship from 2013-2015. He has received more than $4.8 million in research funding from a variety of national organizations, including the National Institutes of Health and the American Heart Association. He has published nearly 200 peer-reviewed journals and book chapters and his work has been cited more than 7,000 times.

Dr. Musch is a fellow of the American College of Sports Medicine and the American Physiological Society. He also is a member of the American Heart Association and has served on the Scientific Advisory Council for the American Federation for Aging Research.

He has provided service to numerous national scientific organizations, including NASA, the American College of Sports Medicine, the American Physiological Society and the National Institutes of Health. He has been an associate editor and manuscript reviewer for several journals.

Dr. Musch received the national New Investigator Award in 1986 and the national Citation Award in 2013 from the American College of Sports Medicine. He also received the national Arthur C. Guyton Educator of the Year Award from the American Physiological Society in 2013. At Kansas State University, he has received the 1998 Presidential Award for Undergraduate Teaching and the 2014 Zoetis Award for Excellence in Research.

Dr. Musch was a postdoctoral fellow in cardiovascular physiology at the University of Texas Health Science Center at Dallas, now the University of Texas Southwestern Medical School. He earned his doctorate in exercise physiology from the University of Wisconsin, Madison in 1981 and his master's and bachelor's degrees in physical education from the University of California, Berkeley in 1974 and 1972.
Dr. Elizabeth Davis new Clinical Sciences Head
A longtime faculty member is the new head of the Clinical Sciences department in the College of Veterinary Medicine.
Dr. Elizabeth Davis, professor of equine internal medicine, replaces Dr. Bonnie Rush, who was earlier appointed executive associate dean for the veterinary college. Dr. Davis had been serving as interim head of the clinical sciences department.
Read more ...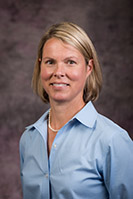 "Dr. Davis has provided leadership to this department over the last several months in the interim role and will continue to provide leadership and expertise to the position through her past experiences as professor and section head for equine medicine and surgery," said Dr. Tammy Beckham, dean of the college. "She has served on numerous college committees and represented the College of Veterinary Medicine on the K-State Faculty Senate. She recently led the design, construction and opening of our new Equine Performance Testing Center. I am thrilled to have Dr. Davis in this role."

Dr. Davis earned her Doctor of Veterinary Medicine from the University of Florida in 1996. She was then accepted into internship, residency and doctoral training programs at Kansas State University. She received diplomate status from the American College of Veterinary Internal Medicine in 2002 and earned a doctorate in equine immunology from Kansas State University in 2004. Dr. Davis joined the clinical sciences faculty in 2003 and was promoted to full professor in 2013.

A member of the American College of Veterinary Internal Medicine, American Veterinary Medical Association, American Association of Equine Practitioners, American Association of Immunologists, American Association of Veterinary Immunologists, Kansas Veterinary Medical Association, Florida Veterinary Medical Association and Florida Association of Equine Practitioners, Dr. Davis also is a board member of the Kansas Horse Council. Along with serving as the immediate past president for the executive board of the Kansas Veterinary Medical Association, Davis has had leadership roles with other specialty boards.

Among Dr. Davis' many honors are the 2016 Dr. William and Deanna Pritchard Veterinary Service and Outreach Award, the 2010 and 2007 Mary J. Reed Equine Compassion Award, and the 2007 Carl J. Pfizer Distinguished Teacher Award. In 2015, she was selected for the Kansas State University Distinguished Service Award by the Kansas Veterinary Medical Association for her work with veterinarians in Kansas.
Latest gift brings Abaxis support of Center of Excellence for Vector-Borne Diseases to $750,000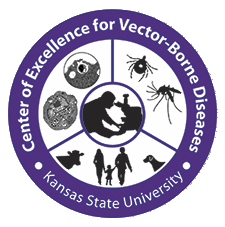 The third time is a charm for a veterinary research center at Kansas State University. The Center of Excellence for Vector-Borne Diseases (CEVBD) has just received a $250,000 gift from Abaxis, a cutting-edge medical and veterinary technology company, matching support it gave in 2015 and 2016. Total support from Abaxis has reached $750,000.
Read more ...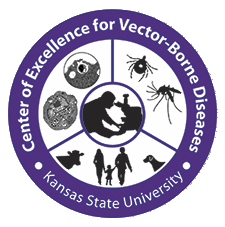 The CEVBD is an interdisciplinary research center with a mission to combat vector-borne diseases with a focus on pathogenesis, surveillance and disease prevention.
"I think that the importance of the center's work on vector-borne diseases isn't fully recognized yet," said Ken Aron, chief technology officer at Abaxis. "With climate change, increased affluence in Asia bringing animal-protein sources into urban areas, and with urban areas increasingly encroaching on animal habitats, vector borne diseases will be a coming public health crisis. The Center of Excellence for Vector-Borne Diseases is in the forefront of this work."
"These funds continue to help in the building of novel projects, such as initiating vaccine projects on important tick-borne diseases of companion and agricultural animals, training of scientists and in enhancing the growth of the center," said Dr. Roman Ganta, professor of diagnostic medicine and pathobiology and director of the center. "In particular, this year's funding will be utilized in initiating new vaccine studies to combat canine ehrlichiosis and anaplasmosis and also to continue the center's efforts towards the vaccine development against Rocky Mountain spotted fever (RMSF), human ehrlichiosis, and heartwater disease in ruminants."
So far, the gifts from Abaxis have helped provide funding to establish the CEVBD in 2015. Last year, the funding supported several new projects, including a collaborative research project on Rocky Mountain spotted fever (RMSF), bovine anaplasmosis focused on evaluating epidemiology, pathogenesis, immunity and vaccine development.
Funds for the CEVBD help to provide financial aid for three graduate students (two Master of Science and one doctoral student). The center also added a research associate position with partial support from the Abaxis foundation funds.
More Headlines
Livestock Services intern Dr. Lacey Robinson receives WVC Food Animal Incentive Award
A livestock services intern with Kansas State University's Veterinary Health Center is a recipient of the 2017 Dr. W. Bruce Wren Food Animal Incentive Award from the Western Veterinary Conference.

Dr. Lacey Robinsonis one of the five recipients of the honor, which includes expense-paid travel to the Western Veterinary Conference, an annual event in Las Vegas, and a stipend of $1,000.
Read more ...
Dr. Wren is a Kansas State University graduate with a Doctor of Veterinary Medicine in 1958, a master's degree in veterinary pathology in 1962 and a doctorate in veterinary pathology in 1965. He was also an instructor in the veterinary college for a few years, before eventually leaving to work in private industry throughout the rest of his career.
The Dr. W. Bruce Wren Food Animal Incentive Awards are designed to recognize recent graduates from veterinary colleges or schools and to encourage veterinarians to enter food animal practice or other careers directly related to food animal practice, such as food animal education and/or research.
Dr. Robinson received her Doctor of Veterinary Medicine from Kansas State University in 2016. She lives near Olsburg, Kansas, where she and her fiancé have an Angus cattle operation.
"Ultimately my mission as a food animal practitioner is to serve as a valued resource for producers in reaching their production and animal health goals," Dr. Robinson said. "I am extremely excited to have the opportunity to provide farmers and ranchers in this region with cutting-edge services and solutions as part of the progressive team here at Kansas State University."
Recipients of the food animal incentive award were selected on the basis of demonstrating leadership and must be postgraduate students from an accredited college or school of veterinary medicine. Each must also be an intern or first-year resident in theriogenology, production medicine or food animal medicine/surgery. The respective training program must by recognized by American Association of Veterinary Clinicians.
CVM faculty and staff earn recognition at All-University Awards
Provost April Mason and President Richard B. Myers hosted the All-University Awards Ceremony and reception Monday, May 1, in the K-State Alumni Center Ballroom.
Click here to read more ...
Awardees were recognized at the ceremony include the Coffman Chair for Distinguished Teaching Scholars; K-State Mentoring awards; Presidential Awards for Teaching, Advising and Department Head; Big 12 Faculty Fellowships; Excellence in Engagement; Putting Students First; and other awards from the president's and provost's offices.

Top left: Lisa Duer receives the President's Award of Excellence for Unclassified Professionals from President Richard B. Myers and Provost April Mason. Top right: Dr. Jessica Meekins accepts a K-State Mentoring Fellowship. Middle left: Dr. Brad Crauer receives the K-State Excellence in Engagement Award. Middle right: Dr. Sally Davis receives a Big 12 Faculty Fellowship Award. Bottom left: Dr. Mei He, an assistant professor of biological and agricultural engineering, receives a K-State Mentoring Fellowship based on her research under her mentor, Dr Nancy Monteiro-Riviere, the recently retired director of the Nanotechnology Innovation Center of Kansas State, which is based in the College of Veterinary Medicine. Bottom right: Dr. Kathryn Reif, left, received a K-State Mentoring Fellowship for her work under Dr. Ruth Welti, director of the Kansas Lipidomics Research Center.

KSVDL helps expand capabilities of Johne's Disease Risk Assessor mobile app
By Janelle Marney
The art of writing with pen and paper is becoming a thing of the past. New technological advancements make it easier to have everything online and in the palm of your hands. With the new Johne's Disease Risk Assessor App, producers can file their Johne's Herd Risk Assessment and Management Plan (RAMP) at the touch of a button.
Read more ...
The University of Wisconsin School of Veterinary Medicine created the application, while individuals from the Kansas State Veterinary Diagnostics Laboratory (KSVDL) provided consultation about expanding the the app to include cow-calf operations Dr. Gregg Hanzlicek, KSVDL, was one who helped in this process.
"The app was already an awesome tool designed for dairy veterinarians," Dr. Hanzlicek said, "We thought it would also be a great tool for cow-calf veterinarains so we asked Dr. Collins and Tom Bennett if they could redesign it for this purpose."
So far, there are approximately 700 users for the Johne's Disease Risk Assessor App. The app helps convert the RAMP into an electronic version. It is currently only available for Apple devices; however, they are currently sorting details for it to be available on Android systems.
"The goal is to reduce or eliminate risks for the introduction and/or spread of Johne's disease. Implementation of management practices aimed at Johne's disease control will increase herd biosecurity and reduce the risk for transmission of other fecal-oral transmitted pathogens," said Thomas Bennet, Sr. Information processing consultant – University of Wisconsin School of Veterinary Medicine.
After downloading the app, users will see seven tabs:
History
Calf
Heifer
Adult/Replacement
Summary
Recommendations
PDF Viewer
Users should start completing the process by starting with "history" and moving along the tabs to the right. Once users complete each tab of information, they are then able to save the document as a pdf version. If users wish, they may also print the document.

With the help of the app, gathering all the information is a simpler process. Veterinarians can easily access the information and have a basic understanding of the work that has been previously done with implementations towards Johne's disease. Users will be able to enter the veterinarian's information (including name, clinic name and clinic address) into the app as well.

With the new Johne's Risk Assessor App, users can easily have their RAMP available to them at any moment and at the palm of their hands.

"It's a really cool tool and it's time to start getting the word out and doing something about the disease," Dr. Hanzlicek said.
Alumnus Dr. Lee Penner subject of special photo exhibit at Beach Museum
Over a span of twelve years, Tom Mohr followed Dr. Lee Penner, DVM class of 1976, with his camera, as the large animal veterinarian made his rounds among family farms in Kansas. What emerges from this photographic adventure is a multifaceted representation of contemporary Kansas farm life, as seen through such routine tasks as calf deliveries and such dramatic events as a nighttime necropsy. Mohr's photographs challenge his viewers to appreciate Kansas and its farmers with fresh eyes, expanding into contemporary times the movement of Regionalism started in the 1930s by John Steuart Curry, Thomas Hart Benton, and Grant Wood. See through Mohr's camera the grandeur of a vast field with a lone red barn, the quirky charm of the veterinarian's mud-encrusted van, and the strong bonds nurtured by a doctor and his community.
The equine and anesthesia sections of the Veterinary Health Center joined forces April 14 and 21 to organize Operation Gelding, which is sponsored by the Unwanted Horse Coalition. Operation Gelding provides funds and materials that help organizations host low-cost or free castration clinics.
"It was a great experience for our veterinary students," Dr. Chris Blevins said. "We castrated 24 horses total. The clients really loved it also."
Click here to see more pictures ...

The Veterinary Health Center hosts Operation Gelding, giving several students opportunities to participate in the different aspects equine surgery and anesthesia. (Photos by Susan Rose and Joe Montgomery)

Intrigue in the nation's capital is usually the stuff of spy novels. In this instance, a dynamic veterinary student duo from Kansas State University elicited intrigue from the state's U.S. legislators while taking advantage of a special learning opportunity.
Third-year student Sohaila Jafarian, Manhattan, and second-year student Samantha Boyajian, Gardner, Kansas, joined the American Veterinary Medical Association's ninth annual Legislative Fly-in, which took place from April 23 to April 25.
Click here to read more ...

More than 70 veterinary students and 20 veterinarians convene in Washington, D.C., for the AVMA's Ninth Annual Legislative Fly-in.

| | |
| --- | --- |
| | |
| | Top: Samantha Boyajian poses for a 'selfie' by the capitol building. Below: Sohaila Jafarian, who is a native of Sunnyvale, Texas, meets with Pete Sessions, U.S. representative for the 32nd District in Texas. |
| | |
They joined 70 veterinary students and 20 veterinarians in Washington, D.C., to advocate on behalf of the veterinary profession. Over the course of this three-day event, attendees heard from veterinary policy experts and met with members of Congress and their staffs
"I was able to meet with both Sen. Jerry Moran and Rep. Roger Marshall, as well as Sen. Pat Roberts' office," Boyajian said. "It was incredible to discuss critical issues with people who found it intriguing that a veterinary student made the trip out to D.C. to advocate. I got the impression that not many veterinary professionals visit the Hill often, which is unfortunate because I believe advocacy is an extremely invaluable tool that every veterinarian should utilize, whether that be every day in your own clinic to clients or every season on Capitol Hill."
"Often, the important role veterinarians play in the control of zoonotic diseases, food safety, antimicrobial resistance, and other aspects of public health is lost in the dialogue between veterinarians, policy makers, and the public," Jafarian said. "This experience helped me learn firsthand how important it is for elected officials to fully understand the ways in which their decisions will affect veterinary medicine, and I'm extremely grateful for the opportunity."
Fly-in attendees focused on two key legislative issues facing the veterinary community: the reauthorization of the Higher Education Act and the passage of the Veterinary Medicine Loan Repayment Program Enhancement Act. Both pieces of legislation would help address veterinary student debt, which averaged more than $140,000 for 2015 graduates of U.S. veterinary colleges.
In regards to the Higher Education Act, attendees urged Congress to enhance portions of the bill that would reduce student loan burdens for veterinary students – such as lowering interest rates for federal loans and permitting refinancing. Attendees also asked Congress to pass the VMLRPEA, which would eliminate a withholding tax requirement to effectively increase awards available through the Veterinary Medicine Loan Repayment Program. This program provides up to $75,000 in loan forgiveness to veterinarians who commit to serving at least three years in regions suffering from veterinary shortages.
Many attendees shared their personal student loan experiences to help their representatives in Congress understand why addressing veterinary student debt is so important.
"I'd love to see more people involved in policy," Boyajian said. "No matter what you specialize in, policy affects every veterinarian. Oftentimes veterinarians get overlooked or bundled into 'etcetera' categories, and that thinking is affecting our way of practice and livelihood through legislature. It's time veterinarians, as well as veterinary students, start raising our voices."
Student attendees represented nearly 30 veterinary colleges across the country. Banfield Pet Hospital sponsored the fly-in; see the association's website for more information about the annual fly-in.​ https://www.avma.org/Advocacy/getinvolved/Pages/Legislative-Fly-In.aspx
Regular features
Alumni Events, Development and Continuing Education
The Veterinary Medical Alumni Association organizes alumni receptions at several of the national annual conferences plus continuing education events and more.
See news and upcoming events below ...
Alumni Fellow enters the Hot Zone
The CVM hosted its 2017 Alumni Fellow, Dr. Jerry Jaax, DVM class of 1972, retired associate vice president for research compliance at Kansas State University, who gave an All-College Seminar April 20.
While at KSU, Dr. Jaax was the PI on a multimillion dollar research project, and has authored numerous articles, book and encyclopedia chapters on diverse topics including laboratory animal medicine; human subjects' research compliance, and emerging infectious disease and response. He was heavily involved in the effort to build K-State's Biosecurity Research Institute (BRI) and bring the National Bio and Agro-defense Facility (NBAF) to Manhattan. While assigned to U.S. Army Medical Research Institute of Infectious Diseases at Ft. Detrick, he was a key participant in the Reston Ebola virus outbreak, in Reston, Va. – described in the No. 1 NY Times bestseller, "The Hot Zone" by Richard Preston, which he spoke about during his seminar.
For more information about the Alumni Fellows program, including a full listing of the 2017 Alumni Fellows, visit www.k-state.com/fellows.

Some of the Alumni Fellow activities with Dean Tammy Beckham and K-State President Richard Myers.

In Memoriam - Recently Departed Alumni
Dr. Frank Norman Dost, DVM 1959
Oct. 9, 2016

Dr. Robert B. Lank, DVM 1942
April 16, 2017
Questions about Alumni or CE events?
Contact: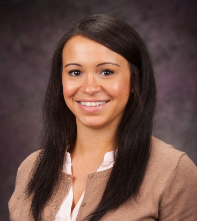 Ashley McCowan
Alumni and Events Coordinator
785-532-4833
amccowan@vet.k-state.edu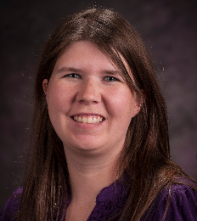 Dana Parker
Program Assistant
785-532-4528
dlaparker@vet.k-state.edu
News Ticker
More activities and accomplishments in the College of Veterinary Medicine:
Dr. Sabarish Indran was recently elected as a full member of the Kansas State University chapter of Sigma Xi- the Scientific Research Honor Society, on April 4, during their 90th annual spring initiation ceremony. Dr. Indran is a postdoctoral fellow in the lab of Dr. Jürgen Richt, Regents Professor, Department of Diagnostic Medicine/Pathobiology and Director of the Center of Excellence for Emerging and Zoonotic Animal Diseases (CEEZAD). My work involves studies on mechanisms of pathogenesis of Rift valley fever (RVF) and also in vaccine development for Rift Valley Fever. I am from India and holds a DVM, a Masters in veterinary microbiology and a PhD in Microbiology from the University of Alabama at Birmingham, Alabama.
Dr. Susan Moore was invited to attend the World Health Organization Rabies Experts Consultation Meeting last week in Bangkok, Thailan on April 26, 27 and 28. She was also nominated to be one of two Rapporteurs for the meeting (noting key points, registering all recommendations, summarizing discussions and will be involved in finalizing the report). The body meets to update the Technical Series Report on Rabies which covers:
Risk assessment of exposures
Clinical management of exposures
Case management/Palliative care
Recommended vaccines and regimens
Rabies elimination campaigns—canine and wildfife
Bat Rabies
Delivery strategies for rabies biologics
Laboratory methods
Dr. Deborah Briggs, adjunct professor at K-State, also attended.
Dr. Kate KuKanich was invited to speak at Kansas State University's Center for Child Development (daycare) to talk to the preschool and pre-K classrooms about how to be safe around dogs. She shared that she used a coloring book from the AVMA to share with the kids, I also took a giant stuffed dog as a prop.
The Oncology Service has received two grants during the recent spring grant submission season.
1. Wouda, Raelene (PI), Sheppard, Sabina, Higginbotham, Mary Lynn. Safety evaluation of locally-delivered hyaluronan-conjugated cisplatin (HA-Pt) in combination with radiation therapy in dogs with naturally-occurring externally-accessible malignant tumors: a proof of concept study. Johnson Cancer Research Center IRA, $25,000-
2. Wouda, Raelene (PI), Sheppard, Sabina, Higginbotham, Mary Lynn, Naor, Adi, Knights, Kaori, Nyugen, Annelise. Establishment and characterization of mast cell tumor cell lines. USRG, $4,997
Drs. Mike Apley and Raghavendra Amachawadi were interviewed for an article entitled "Resisting Resistance" by Pat Melgares in the April 2017 edition of Kansas State's University's

flagship research magazine, Seek, highlighting the research, scholarly and creative activities, and discoveries of Kansas State University

.
| | |
| --- | --- |
| | |
| | Dr. Hans Coetzee, head of Anatomy and Physiology, congratulates Adrienne Cromer on selection for Westfall Fellowship. (Photo by Audrey Hambright) |
Congratulations to Adrienne Cromer, Ph.D. student under Dr. Mark Weiss. She was selected for the Jane A. Westfall Graduate Student Fellowship for Women: The recipient(s) of this fellowship shall be a female student(s) properly enrolled in the Department of Anatomy and Physiology in the College of Veterinary Medicine at Kansas State University, who have an interest and who will pursue the opportunity to present their research at the national level. The recipient(s) must possess either a B.S. or D.V.M. degree and have demonstrated academic capability of being highly competent in the field of research. In all other respects, these funds shall be awarded without restriction to sex, race, color, handicap, religion or national origin.
Class of 2018 receives White Coats

The White Coat Ceremony was held May 6 at the Hilton Garden Inn. Watch Lifelines in June for more photos and coverage.
Dr. Greg Grauer reunites through current student with former student
During Saturday's White Coat Ceremony, Dr. Greg Grauer, professor and Jarvis Chair of Small Animal Internal Medicine, had a unique opportunity to reunite with a former student: Dr. Jean Geske, whom he had taught while then on the faculty at the University of Wisconsin's School of Veterinary Medicine. She graduated in 1987. Dr. Geske's daughter, Amy Geske, just received her white coat as a member of the Kansas State University class of 2018.
Dr. Grauer was on the faculty at the University of Wisconsin from 1982 to 1989. He then went to Colorado State University prior to joining the faculty at Kansas State University in 2000.
Dr. Jim Riviere and Dr. Nancy Monteiro-Riviere begin retirement

Congrats to Dr. Jim Riviere and Dr. Nancy Monteiro-Riviere who have retired after five years at K-State, postponing original retirement plans when they were at North Carolina State University. Above Dr. Hans Coetzee presents a gift and below, the Rivieres are surrounded by their team from the Institute of Computational Comparative Medicine and Nanotechnology Innovation Center of Kansas State:
Back Row: Reza Maloom, Drs. Jeffrey Comer and Majid Jaberi-Douraki
Middle Row: Drs. Pritam Sidhu, Zhoumeng Lin, Tahmineh Azizi, Victoriya Volkova and Butch KuKanich,
Front row: Ravindra Thakkar, Dr. Nancy Monteiro-Riviere, Dr. Jim Riviere, Dr. Santosh Aryal, Tuyen Nguyen, Dr. Yuntao Zhang
Dr. Annelise Nguyen sponsors students in Undergraduate Research Forum
The Division of Biology's 18th annual Undergraduate Research Forum wias held April 13, in the Chalmers Hall atrium. Participants are involved in research in the natural science areas such as biology, psychological sciences and veterinary medicine, and include students who are scholarship recipients from the Kansas IDeA Network of Biomedical Research Excellence, the Johnson Cancer Research Center, and SCTE-sponsored undergraduate research. Among the students this year were four undergraduates working in Dr. Annelise Nguyen's lab in DMP, pictured below.

Upper left: Martha Nguyen presents a poster on the effect of a medicinal plant, Rhinacanthus nasutus, on human breast tumors. Upper right: Matthew Thornsby looks at anti-neoplastic drugs. Bottom Left: Carolina Bueno looks at the effects of gap junction enhancers in human pancreatic cancer cells. Bottom right: Kseniya Chumachenko develop an in vitro model of heterogenous cell popuiations in breast tumors.
AABP Calls for Applications for the 8th Annual AgriLabs Dr. Bruce Wren Continuing Education Awards
One Beef and one Dairy Veterinarian to Each Receive $5,000 Grants from AgriLabs
In collaboration with the American Association of Bovine Practitioners (AABP), AgriLabs is offering an award to two veterinarians -- one beef and one dairy -- to encourage and fund recent graduates in their post-graduate continuing education efforts.
Named as a tribute to Dr. Bruce Wren, D.V.M., Ph.D., (and K-State alum) each award will provide $5,000 for professional-development training so these practitioners may better serve their producer-clients. Completed applications will be accepted starting on April 15, 2017 and are due no later than July 15, 2017. The presentations will be made at the annual AABP business meeting and awards luncheon.
"We are pleased to partner with AABP to bring this type of opportunity to the veterinarians who serve the large animal market," says Steve Schram, AgriLabs President and CEO. "The grants will encourage these veterinarians to remain in large animal medicine by providing a significant resource for self-directed professional development."
Developing the Innovative Award
"Continuing education is critically important to the development of skills that beef and dairy producers value," says K. Fred Gingrich II, DVM, AABP executive vice president. "Identifying the needs of cattle producers and addressing those needs is an integral component to the success of the practicing bovine veterinarian. The AgriLabs $5,000 awards are a tremendous help to those recent graduate veterinarians who desire to obtain this continuing education but may lack the financial resources to achieve these goals."
Create Your Award
The grant process allows applicants to determine the best use for the $5,000 grant from AgriLabs and judging will be based on three primary criteria:
The applicants' professional-development plan, which describes the skills/knowledge they would like to improve to become a more valuable resource for their producer-clients.
How the $5,000 will be utilized to fulfill the professional-development plan.
Letters of reference from three individuals (including at least one producer and one veterinarian) who have first-hand knowledge of the applicant¹s practice experience and educational interest.
"Past applicants and award winners demonstrate the wide variety of CE offerings that interest recent graduate veterinarians," Gingrich says. "There are many opportunities for cattle veterinarians to offer valuable services to their customers and the $5,000 AgriLabs awards assist these veterinarians in gaining the knowledge and expertise to continue to improve the health, welfare and productivity of the animals in their care. By utilizing the funds provided by AgriLabs, veterinarians can have a far reaching impact on the animals they have taken an oath to protect, the consuming public and the farmers and ranchers they serve."
How to Apply
A full description of AgriLabs Dr. Bruce Wren Continuing Education Awards and a link to the application forms are available at http://www.agrilabs.com/about-us/scholarship-opportunities. The application may be completed online and all materials postmarked on or before July 15, 2017.
The awards are open to individuals who graduated with a DVM/VMD degree between June 1, 2005, and June 1, 2016 and is currently serving in a veterinary practice. An applicant does not need to be a member of the American Association of Bovine Practitioners.
The professional-development opportunity described in the application can apply to either individual animal medicine (e.g., diagnosis, treatment, surgery, case management, pain management, patient welfare) or herd production medicine (e.g., records analysis, disease prevention, production enhancement, benchmarking, biosecurity, food safety). The award is intended for applicant-specific CE; the award is not intended for equipment purchase, debt relief or employee costs.
AgriLabs: Sustaining the Legacy of Continuing Education
These AgriLabs veterinary awards are named in honor of Bruce Wren, D.V.M., Ph.D., who is highly regarded for his commitment to both practical and formal continuing education.
"Dr. Wren¹s service to the profession as a practitioner, a teacher, a veterinary pathologist and a technical services veterinarian has been exemplary," says Schram. "AgriLabs is so pleased to give back to the profession in his name with this significant award. Whether the veterinarians receiving these $5,000 continuing education grants come from single-veterinarian or multi-practitioner practices, or from areas with high or low beef and dairy concentrations, this investment will be good for bovine medicine."
Beef Cattle Institute offers new VFD Calculator mobile app to help you!
Available for Apple and Android. Click picture for more information.
New Arrivals/Recent Departures
Click here to see the New Arrivals/Recent Departures at the CVM ...
Welcome to:
Caleb Kueser, Veterinary Diagnostic Laboratory, Research Assistant
Kadence Orr, Diagnostic Medicine/Pathobiology, Administrative Assistant
Lauren Pearson, Veterinary Diagnostic Laboratory, Research Assistant
Mary Cross, Veterinary Health Center, Client Services Assistant
Dr. Ryane Englar, Clinical Sciences, Clinical Assistant Professor
Teresa Lynch, Veterinary Health Center, Client Services Assistant
Cathryn Stevens-Sparks, Anatomy & Physiology, Clinical Assistant Professor
Belinda Snyder, Diagnostic Medicine/Pathobiology, Program Assistant
Farewell to:
Dr. Guanxing Chen, Anatomy & Physiology, Fellow (Post-Doc)
Dr. Meghana Ramani, Anatomy & Physiology, Fellow (Post-Doc)
Dr. Elva Cha, Diagnostic Medicine/Pathobiology, Research Assistant Professor


Lifelines is published each month by the Marketing and Communications Office at the College of Veterinary Medicine. The editor is Joe Montgomery, jmontgom@vet.k-state.edu.
Lifelines index

Download a printable version of Lifelines (this is condensed and has less information than above)