April 2017 - Vol. 12, No. 4
Top Stories
A Day at the Arena
Grand opening for Equine Performance Testing Center
The Veterinary Health Center held a grand opening and ribbon-cutting ceremony March 29 for a new $2.8 million state-of-the-art facility called the Equine Performance Testing Center.
The center offers an indoor riding arena with hard and soft footing to optimally evaluate and diagnose lameness or performance limiting issues affecting equine patients.
Read more ..

Dr. Elizabeth Davis (center) cuts a ribbon to launch the opening of Kansas State University's Equine Performance Testing Center.
| | |
| --- | --- |
| | |
| | Top: Veterinary Technician Ashley VanMeter gives a live demonstration in the covered riding area. Below: Dean Tammy Beckham welcomes guests for the ribbon cutting. |
| | |
| | |
| | Dr. Liz Santschi explains how a wireless respiratory endoscope works during a Facebook 'live feed' being recorded by WIBW photojournalist Rick Felsburg. |
Also included in the facility are an indoor examination area, radiology suite, farrier space and consultation room. Nearly 50 percent of the roughly 2,500 services provided annually by the Veterinary Health Center equine clinicians involve performance-related disorders. The Equine Performance Testing Center provides safe, year-round access to consistent footing and shelter for patients, clients, students and clinicians.
"It is valuable for us to have an indoor facility where we can evaluate horses under-saddle," said Dr. Beth Davis, head of the Clinical Sciences department. "We can teach veterinary students regardless of weather conditions. Today was a great example because of the rain. We were easily able to accommodate our guests indoors, all while giving a live demonstration of the type of testing that we can do."
Private donations have funded more than $800,000 of the project, but Dr. Davis explained there are still opportunities to help purchase important equipment and support the equine program. For information on how to support the Equine Performance Testing Center, please contact the Development Office at 785-532-4378.
Dr. Ying Fang receives CVM's top faculty research award

The College of Veterinary Medicine has presented the 2017 Zoetis Animal Health Award for Research Excellence to Dr. Ying Fang, professor of molecular virology in the diagnostic medicine and pathobiology department. The award, the college's highest research honor, was presented as part of the recent annual Phi Zeta Research Day activities.
Read more ...

Dr. Ying Fang (front row center), molecular virologist and recipient of the 2017 Zoetis Animal Health Award for Research Excellence, leads a team scientists, postdocs, graduate and undergraduate students on veterinary and human pathogen research in her lab. Front row: Xingyu Yan, Fang, Tori Matta. Middle row: Yongning Zhang, Yanhua Li, Hewei Zhang, Fangfeng Yuan, Will Patterson. Back row: Pengcheng Shang, Sailesh Menon, Rui Guo, Tao Wang.
Dr. Fang has been involved in the study of molecular pathogenesis of porcine reproductive and respiratory syndrome virus, or PRRSV, for more than 18 years. She also has active research projects on other important veterinary and human pathogens, including influenza virus, coronaviruses, porcine circovirus and most recently, collaborative projects for emerging and foreign animal infectious disease pathogens.
Her laboratory has well-established technologies and systems for swine vaccines and diagnostic assay development. Fang's research activities have contributed to the receipt of more than $8 million total in extramural research support from various funding agencies from 2005-2017, including the U.S. Department of Agriculture, National Institutes of Health, National Pork Board and industry partners. In collaboration with other researchers, she has published more than 60 papers in peer-reviewed prestigious journals and has been invited to give more than 50 presentations by various universities, industries and professional conferences. She was honored as a keynote speaker at the 2015, 2013 and 2008 International PRRSV symposiums.
Dr. Fang has served as a session moderator, co-chair and member in organizing/scientific program committees for various national and international conferences. Currently, she serves as a co-chair and organizer for the 14th International Nidovirus Symposium in June 2017. In addition, she was invited to lead three teams of scientists to China to provide consultations to industry and academic professionals regarding problems with molecular epidemiology, vaccine and diagnostic test development for animal infectious diseases.
"I am very humbled by this honor," Dr. Fang said. "I believe the establishment of productive and mutually beneficial scientific collaborations is essential to the development of a strong research program. Besides research activities, I have really enjoyed supervising and teaching undergraduate and graduate students. I am currently mentoring one postdoc, three visiting scientists, four graduate students and two undergraduate students, as well as serving on five graduate student committees, which has kept me busy but has been very rewarding on a personal level."
"Dr. Fang is one of our outstanding 'triple-threat' faculty members: brilliant in research, teaching and service," said Frank Blecha, associate dean for research in the College of Veterinary Medicine. "She has supported her research program with $8 million of research funding and technology licenses, is extensively involved in graduate student and postdoctoral scholar training and education, and has been developing new diagnostic reagents and assays to serve the needs for swine industry."
Dr. Fang's many honors include the Distinguish Researcher Award in 2013 at South Dakota State University, Intellectual Property Commercialization Award in 2010, Dean's Research Award in 2006 and research paper award in 2004. She earned a master's degree in biology at Iowa State University in 1997 and a doctorate in microbiology from South Dakota State University in 2004. Fang joined the K-State faculty in 2013.
Dual-degree students win scholarship and poster awards at AASV
Two K-State veterinary students joined some of the nation's top students in receiving a scholarship and poster competition awards at the AASV meeting in Denver.
Jordan Gebhardt was one of five students to receive a $5,000 scholarship. He also won the top prize of $500 in the Veterinary Student Poster Competition.
Read more ...

Jordan Gebhardt, center, was one of five students to receive a $5,000 AASVF/Merck Animal Health Veterinary Student Scholarship presented at the AASV meeting in Denver. Jordan also won the top poster competition scholarship of $500 for his poster on PEDV.
Laura Constance came back to K-State with a $200 scholarship prize for her poster. Gebhardt and Constance are both concurrent DVM/Ph.D. students.
The American Association of Swine Veterinarians Foundation (AASVF), the charitable arm of the AASV, partnered with Merck Animal Health to present the AASVF/Merck Animal Health Veterinary Student Scholarships.
To qualify, students must be in their second or third year of veterinary studies at American Veterinary Medical Association-accredited or recognized colleges of veterinary medicine in the United States, Canada, Mexico, South America and the Caribbean Islands.
The AASV also provided an opportunity for 15 veterinary students to compete for awards in the Veterinary Student Poster Competition. Newport Laboratories sponsored the competition.
Jordan's top student poster was entitled "Evaluation of the effects of flushing feed manufacturing equipment with chemically treated rice hulls on porcine epidemic diarrhea virus (PEDV) cross contamination during feed manufacturing."
Each student poster participant received a $250 travel stipend from Zoetis and the AASV.

Laura Constance, third from left, was one of the $200 poster competition winners.
More Headlines
Dr. Brad Crauer receives Excellence in Engagement Award
Dr. Bradley Crauer, assistant professor in Shelter Medicine, had been in private practice for about 20 years when a natural disaster uprooted his life and career plans. Hurricane Katrina struck and Dr. Crauer was recruited by a friend to be a first responder. While in New Orleans, he helped opened a rescue shelter, saving over 1,300 animals. Upon returning to Seattle, he found his perspective on his work had changed, leading him to get in contact with local shelters and nonprofits to continue the work he began in New Orleans.
Read more ...
| | |
| --- | --- |
| | |
| | Dr. Brad Crauer (photo by Salina Journal) |
Eventually, this new path led him to K-State, where he initiated Mobile Surgery Unit or "Future Vets for Future Pets." Part of the shelter medicine program at the CVM, the surgery unit provides spay/neuter procedures for regional shelters and other humane organizations, performed by senior veterinary students under the supervision of Dr. Crauer. As a result of his efforts, the Center for Engagement and Community Development (CECD) has awarded Crauer with the Excellence in Engagement Award.
One of the challenges that comes with shelter medicine is its novelty. Veterinarians who graduated decades ago are unfamiliar with the need for veterinarians to practice in animal shelters, especially in rural areas. Dr. Crauer is hoping to change this perspective and bring veterinarians into shelter medicine.
For Dr. Crauer, working with students has been the most rewarding aspect of this entire experience. "It really comes down to the students," he said. "Being able to impact those students and watch them grow, learn and want to work in animal welfare."
In the future, Dr. Crauer would like to expand the program so he can continue to encourage students to pursue work in shelter medicine. "My passion is definitely the impact and asking the question 'How do we make a difference here?'" said Dr. Crauer. "I'm honored to receive this award because it resonates with the goal of our program."
Veterinary students earn national recognitions for excellence
Two third-year veterinary students recently earned prestigious national honors.
Sohaila Jafarian is one of 34 students from around the world who was recently to receive a $5,000 scholarship from Merck Animal Health, in partnership with the American Veterinary Medical Foundation.
Maxwell Beal is a recipient of a $1,000 Dr. Jack Walther Leadership Award from the Western Veterinary Conference.
Click here to read more ...
| | |
| --- | --- |
| | |
| | Above: Dr. Debbie White, WVC board member, and past President Dr. Joe M. Howell present Maxwell Beal with a 2017 Dr. Jack Walther Leadership Award. Below: Sohaila Jafarian won a $5,000 Merck Scholarship. She is presenting a poster about her recent trip to Nicaragua to help improve education on rural water supply, sanitation and environmental health. |
| | |
The Merck Animal Health Veterinary Student Scholarship Program is eligible to second- and third-year students pursuing careers in companion animal or large animal medicine.
Jafarian earned a bachelor's degree in animal science and industry from K-State. She has been working for the past four years as a research assistant in the Microbiology Pre-Harvest Food Animal Safety Lab. Jafarian is concurrently working on a MPH while also studying for her DVM. She plans to work nationally and internationally as a public health veterinarian, serving underserved and underdeveloped areas.
Beal was one of 33 students chosen nationwide for the honor based on accomplishments, scholastic excellence and long-term leadership potential. The award also includes complimentary registration, lodging, airfare and a daily stipend to attend the WVC hed March 4-8.
Beal was honored to be the K-State recipient of the Walther Award.
"I was able to meet a lot of veterinarians from all over the world, Beal said. "This is an amazing opportunity for anyone in veterinary school to experience the largest veterinary conference in the U.S. and make connections all over."
A devastating spate of wildfires in Kansas, Oklahoma and Texas made national headlines in early March. One of the areas hit the hardest in Kansas has been in Clark County around the city of Ashland.
There has also been an outpouring of donations and volunteers from farmers and other volunteers from across the country. Truckloads of hay and supplies have arrived from states such as Wisconsin and Illinois. A group of Kansas 4-H youth have "adopted" several orphaned calves to try to provide care while veterinarians, including faculty from K-State, have been volunteering to help treat surviving cattle.
Dr. Dan Thomson with the CVM has explained that relief is still needed, and that while certain supplies are useful, that monetary donations might be a better option.
See these websites for more information:
http://www.ashlandcf.com/ and https://www.kla.org/
Alumnus Dr. Lee Penner subject of special photo exhibit at Beach Museum
Over a span of twelve years, Tom Mohr followed Dr. Lee Penner, DVM class of 1976, with his camera, as the large animal veterinarian made his rounds among family farms in Kansas. What emerges from this photographic adventure is a multifaceted representation of contemporary Kansas farm life, as seen through such routine tasks as calf deliveries and such dramatic events as a nighttime necropsy. Mohr's photographs challenge his viewers to appreciate Kansas and its farmers with fresh eyes, expanding into contemporary times the movement of Regionalism started in the 1930s by John Steuart Curry, Thomas Hart Benton, and Grant Wood. See through Mohr's camera the grandeur of a vast field with a lone red barn, the quirky charm of the veterinarian's mud-encrusted van, and the strong bonds nurtured by a doctor and his community.
A team of Veterinary Health Center staff and veterinary students participated in a special training session to certify or recertify participants to become Kansas State Animal Response Team (KSSART) members during disasters. The event, "Train Today Respond Tomorrow" was held March 11-12 at the Humane Society in Topeka. Animal Responder Standard Training (Level 1). Train Today Respond Tomorrow is a workshop designed to provide complete, standard response training in a fun and supportive group environment. In two days participants can become a certified animal responder volunteers ready to help before spring storm season begins.
Click here to see the names of everyone who attended ...

The Veterinary Health Center brings large group of technicians and students along with Dr. Susan Nelson for responder training. Front row: Second-year student Nicole San Jose, veterinary technicians Christine Hackworth and Karen Watson, and first-year students Brianna Pilloni and Emily Ragusa. Back row: First-year student Xiaotong Wu, veterinary technicians Jami Maike, Ashley VanMeter, Gina Jensen and Rachel Wright, Dr. Susan Nelson, and first year students Sarah Greenway and Sarah Wilson. Not pictured: Fourth-year students Erin Schmidt and Renee Himba, and first-year student Kaitlyn Banks.
Held April 1 this year, K-State's biggest annual event traces its roots to several college events like Home Economics Hospitality Day, Engineers' Open House and Ag Day dating back nearly 90 years. The first all-university Open House was held in 1969 and has since become one of the most popular traditions at K-State. Around 20,000 people flock to K-State's carnival of academic exhibits, entertainment, food and fun every year. This year's theme was "The Future is Built Here."
Click here to read more ...

Third-year student Marilyn Diemer holds a cat named Mickey at a booth for the Riley County Humane Society and third-year student Bridget O'Neil and her dog Sprocket watch the Pet Show in Frick Auditorium.

First-year students Kindall Shenefield and Anum Ahmed host the Feline Club table.
Regular features
Alumni Events, Development and Continuing Education
The Veterinary Medical Alumni Association organizes alumni receptions at several of the national annual conferences plus continuing education events and more.
See news and upcoming events below ...
CVM's honors Dr. Jerry Jaax as 2017 Alumni Fellow
Dr. Jerry P. Jaax is one of 12 distinguished Kansas State University alumni honored as 2017 Alumni Fellows. Dr. Jaax is an Alumni Fellow for the College of Veterinary Medicine and will be on campus to present guest lectures April 19-21.
Alumni Fellows return to campus to discuss current trends and to meet informally with students and faculty. The Fellows were chosen based on their high levels of professional accomplishment and distinguished service in their respective careers.
Dr. Jaax, Manhattan, Kansas, retired from K-State in 2016 as the associate vice president for research compliance. In this position, he built the university's multifaceted research compliance program. Additionally, he has published and lectured nationally on bioterrorism, agroterrorism, emerging infectious disease issues, emergency response and research compliance. He also was heavily involved in the successful effort to build K-State's Biosecurity Research Institute and bring the National Bio and Agro-defense Facility to Manhattan.
Prior to his position at K-State, Dr. Jaax served for 26 years in the U.S. Army Veterinary Corps. His military career highlights include serving as director of the veterinary medicine divisions at the Army's Medical Research Institute of Chemical Defense and Medical Research Institute for Infectious Disease; and as director of the Biological Arms Control Treaty Office. He received numerous awards and honors to include induction into the prestigious Army Medical Department's Order of Military Medical Merit and Consultant to the Surgeon General. He and his wife, Dr. Nancy Jaax, have two adult children.
Dr. Jaax earned a Doctor of Veterinary Medicine from K-State in 1972.
For more information about the Alumni Fellows program, including a full listing of the 2017 Alumni Fellows, visit www.k-state.com/fellows.
In Memoriam - Recently Departed Alumni
Dr. Paul W. Gatzoulis, DVM 1943
March 20, 2017
Dr. Dean Aaron Price, DVM 1957
Jan. 13, 2017
Dr. Robert Crawford, DVM 1962
April 2, 2017
Dr. Robert Curtis Hartley, DVM 1969
March 2, 2017
Questions about Alumni or CE events?
Contact: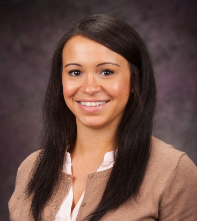 Ashley McCowan
Alumni and Events Coordinator
785-532-4833
amccowan@vet.k-state.edu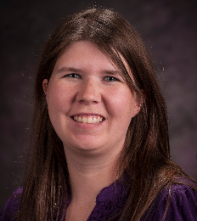 Dana Parker
Program Assistant
785-532-4528
dlaparker@vet.k-state.edu
News Ticker
More activities and accomplishments in the College of Veterinary Medicine:
Congratulations to Dr. David Poole for being selected to present the prestigious 2017 Health and Physical Activity Lecture titled "Heart Failure and Exercise: Novel Insights" at Virginia Commonwealth University and the Alley Memorial Lecture titled "Muscle Vascular O2 Transport: Myths and Mechanisms" at the University of Iowa. The Alley Memorial Lecture is held each year in honor of Louis E. Alley, a longtime professor of physical education at the University of Iowa who died suddenly in 1991. Alley was head of the department of physical education for men for 18 years, beginning in 1960. During that time he initiated and supervised a major revision of the graduate program in physical education. He introduced to graduate physical education the notion of areas of specialization, and sought faculty members capable of providing in-depth instruction in these specialist areas.
Dr. Raghavendra Amachawadi presented "Antimicrobial resistance in enterococcus faecium isolated from commercial probiotic products used in cattle and swine" at the ASM Conference on Innovative Microbial Ecology for Mitigation of Antibiotic Resistance and Bacterial Disease on March 22-25.
Drs. Elizabeth Santschi and Greg Grauer both attended and presented at the Indiana Veterinary Medical Association in Indianapolis on March 2-4. Dr. Santschi presented on infection, osteochondrosis, SCL, radiography and stifle lameness. Dr. Grauer presented the small animal nephrology track with six sessions: "Early Diagnosis of CKD: New Tests and Re-Evaluation of Old Tests; Staging and Management of CKD: A Tale of Two Cats; Importance of Proteinuria and Hypertension in CKD; Ace-Inhibitors and CKD: The Good, Bad and Ugly; Cats, Calcium and Kidneys; and NSAIDS in Dogs with Liver and Kidney Disease." Dr. Grauer was also invited to speak at the Idexx Laboratories meetings in Minneapolis, St. Louis and Kansas City on March 13-15. His presentation was, "Early diagnosis and staging of CKD in dogs and cats."
Dr. Bob Larson attended and presented at the Western Veterinary Conference in Las Vegas, March 7-9. His presentation topics were respiratory disease in pre-weaned calves, BRD risk factors, vaccination control of BRD and treatment of BRD. Dr. Larson also presented, "Role of Momentum in Beef Herd Fertility, What Can Go Wrong?," "BVD and Trich Control," and "BSE of Bulls," at the Alabama Conference for Food Animal Veterinarians in Columbiana, Alabama, on March 10-1.
Kudos to Dr. Philine Wangemann who just contributed the first chapter for a new textbook, "The Role of Pendrin Health and Disease: Molecular and Functional Aspects of the SLC26A4 Anion Exchanger," edited by Silvia Dossena and Markus Palumichl (Springer). Dr. Wangemann's chapter on "Mouse Models Reveals the Role of Pendrin in the Inner Ear" was co-authored by Andrew J. Griffith, director of the Otolarnygology Branch of the National Institute on Deafness and Other Communication Disorders at the National Institutes of Health.
Dr. David Eshar traveled to Venice, Italy, March 25-31 to attend and present at the ICARE Conference as well as supervise the ECZM specialty examination. Dr. Eshar presented, "Pharmacokinetics of Meloxicam in Black-Tailed Prairie Dogs (Cynomys Ludovicianus) After Single Subcutaneous Dosing," and "Evaluation of the Effects of Time and Storage Temperature on Selected Biochemistry Parameters in Red-Ear Sliders (Trachemys Scripta Elegans)."
Dr. Mike Apley attended the Academy of Veterinary Consultants meetings with Ph.D. candidate students Nora Schrag and Katie Hope in Dallas March 31-April 1. Dr. Brad White was inducted as this year's president of the Academy of Veterinary Consultants.
Dr. Marjory Artzer participated in the K-State Olathe Veterinary Lecture Series presenting on veterinary dentistry, March 15. Dr. Mary Lynn Higginbotham presented on pet cancer at the K-State Olathe Veterinary Lecture Series on March 29.
Dr. Brad Crauer spoke about shelter medicine at the 34th Annual Frank W. Jordan seminar on Sunday, March 26.
Drs. Jessica Meekins and Rose McMurphy received a KSU Mentoring Fellowship from the Office of the Provost for their project, "The effect of body position on intraocular pressure in anesthetized horses."
Dr. Meena Kumari goes to Humboldt Colloquium on Global Research in the 21st Century

Last month, Dr. Meena Kumari was invited to attend Global Research in the 21st Century: Perspectives of the U.S. Humboldt Network in Washington, D.C. This meeting was organized by the Alexander von Humboldt Foundation for former and current Humboldt fellowship holders. Top left: Dr. Kumari meets with Dr. Wolfgang Ketterle from the MIT Department of Physics and Nobel Laureate for Physics in 2001. Top right, with Dr. Katrin Amian, head sponsorship and network department Humboldt Foundation. Bottom left, from left to right: Dr. Helmut Schwarz, president of Humboldt Foundation and professor of chemistry at the University of Berlin; Dr. Kumari, Dr. Andrea Lenschow. professor at University Osnabrueck and Dr. Shannon Mac Donald, professor at Humboldt University Berlin. Bottom middle: Dr. Daniel Mote Jr. President of the National Academy of Engineering speaking at the reception at the National Academy of Sciences, March 2. Bottom right: Dr. Peter Wittig, ambassador of the Federal Republic of Germany to the United States.
CVM host students from Sokoine University in Tanzania

Dominica Genda and Raymond Sulle are spending six weeks this March and April as part of the CVM's OIE-supported twinning project with Sokoine University in Tanzania. The students have sat in on lectures and various clinical rotations and have presented their own clinical cases on animal and human anthrax and Newcastle disease outbreaks. Watch for a full story about Domica and Raymond's visit soon.
Beef Cattle Institute offers new VFD Calculator mobile app to help you!
Available for Apple and Android. Click picture for more information.
SCAVMA students celebrate #VetMedUnited
The CVM observed #VetMedUnited day on April 7 rather, than April 4, which was the national Vet Med United (VMU) day. VMU is an initiative started through the national SAVMA Wellness Committee. This message was sent to each school's delegates as a description of the cause:
"On April 4th the SAVMA Wellness Committee invites veterinary students to unite in solidarity with the #VetMedUnited movement. Tuesday, April 4th will act as a day of remembrance of veterinarians and veterinary students we have lost to suicide. It is also a chance to raise awareness about mental health in our profession and take the time to celebrate what contributes to our personal wellness."

Congrats to Dr. Dan Marcus in the Department of Anatomy and Physiology, being congratulated by Department Head Dr. Hans Coetzee and listening to remarks with spouse and colleague Dr. Philine Wangemann.

2017 BCI Summer Scholars Program
The Beef Cattle Institute (BCI) at Kansas State University is pleased to announce we are now accepting applications for the 2017 Summer Scholars Program. The goal of this program is to promote multidisciplinary collaboration across K-State by funding undergraduate and graduate students from colleges across campus to work on projects related to the beef industry. Click the picture below for more information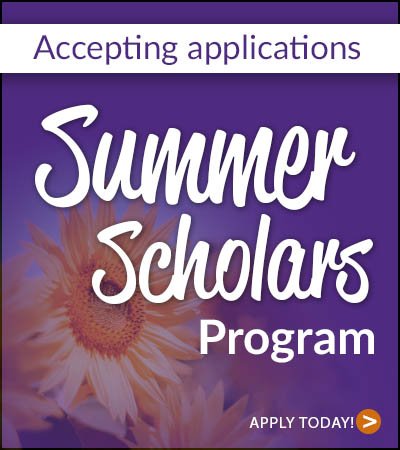 The CVM hosted an AAEP Podiatry Student Essential Skills Workshop March 25 for the veterinary students. Alum Dr. Randy Eggleston DACVS and DVM class of 1995, was invited from the University of Georgia as the veterinarian to help with this event. In addition, Brian Barrett, CJF, TE, AWCF was invited in from Winchester, Kansas as event farrier. About 20 students participated in the event.

Hall Family Foundation Funds One Health Research in KC Region
The Hall Family Foundation is providing the Kansas City Area Life Sciences Institute (KCALSI) funding to support grants that further its regional vision of One Health, the nexus of human and animal research. The program will offer five grants worth $50,000 each, annually for the next three years targeting advanced, collaborative research to improve health for people and animals.
"The Hall Family Foundation has generously funded many innovative programs that support research and education in the greater Kansas City region," said Dr. Wayne Carter, president and CEO, KCALSI. "We are grateful that the Foundation is supporting One Health research. Our region has significant strength in human and animal medicine and there are many opportunities to advance research by looking at the nexus or intersection between people and animals."
One Health recognizes that the health of people is connected inextricably to the health of animals and the environment. Although the concept is not new, it has become more important in recent years according to the Centers for Disease Control and Prevention because many factors have changed the nature of interactions between people, animals, and our environment. One Health research opportunities at the nexus of human and animal disease include bone cancer in dogs and children that exhibits identical gene expression patterns. Infectious and zoonotic diseases, by definition, affect both humans and animals and include Zika, Ebola, and Lyme disease. People and pets suffer from obesity and the secondary affects including type II diabetes. Additionally, pets can serve as health sentinels because they share the same environment as people, helping us understand the impact of environmental toxins. These grants benefiting One Health research will lead to new information related to disease detection, diagnosis, and treatments for the Kansas City region.
The history of the KCALSI grant program has been quite significant. From 2007 – 2015, 69 grants have been funded for a total of $3,300,144. The grants undergo a rigorous NIH review process that increases the likelihood the researchers will be able to successfully compete for follow-on federal funding. Over the nine-year period of 2007 – 2015, $30,130,314 has been returned to the region in federal funding yielding an over 9:1 return on investment.
Founded in 1943, the Hall Family Foundation supports regional programs that are innovative, promote excellence, and have the potential to effect positive change and permanent solutions for the community. The KCALSI Research Development Grant program uses funds, such as those from the Hall Family Foundation, to encourage regional collaboration and enable generation of critical preliminary data necessary for successful submission of major multidisciplinary research proposals to government and private funding agencies.
The Association of American Veterinary Medical Colleges' (AAVMC) 2016-17 Annual Data Report (ADR) has been published and is available on aavmc.org.
Among many insights, the report shows that the applicant-to-seat ratio has climbed to 1.7:1, total male enrollment has dipped below 20 percent for the first time, and enrollment and graduation rates are increasing at rates of less than two percent per year.
Published annually, the ADR contains a series of charts and graphs that detail important trends in academic veterinary medicine. It serves as an important informational resource for the profession, the media and the public. Comprehensive data is available on enrollment trends and graduation rates, veterinary economics, as well as demographic information about faculty, staff, residents, interns and DVM students.
Containing 10 new charts, this year's 36-slide report includes expanded tuition data on both U.S. and international member institutions, including more data on international schools, and for the first time, data on the Certified Veterinary Technician workforce.
The Annual Data Report is extracted from comprehensive datasets constructed annually by the AAVMC to produce the Comprehensive Data Report (CDR). This members-only report helps member institutions assess operating characteristics and performance benchmarks in academic veterinary medicine.
Data compiled for the ADR and CDR also provide the foundation for research studies, inquiries and scholarly examinations conducted by institutional research personnel in the AAVMC and cooperating researchers from other organizations.
The AAVMC 's 30 U.S., five Canadian, and 14 international members are surveyed annually as part of the massive data gathering and analysis project.
See the report here.
The AAVMC is a nonprofit membership organization working to protect and improve the health and welfare of animals, people and the environment around the world by advancing academic veterinary medicine. Members include 49 accredited veterinary medical colleges in the United States, Canada, the Caribbean Basin, Europe, Australia, New Zealand and Mexico.
New Arrivals/Recent Departures
Click here to see the New Arrivals/Recent Departures at the CVM ...
Welcome to:
Dr. Laxmi UMR Jakkula, Diagnostic Medicine/Pathobiology, Fellow (Post Doc)
Jinhwa Lee, Diagnostic Medicine/Pathobiology, Research Associate
Rachel Reichenberger, Dean of Veterinary Medicine, Project Coordinator
Dr. Heman Shakeri, Anatomy & Physiology, Fellow (Post Doc)
Farewell to:
Emily Hedden, Veterinary Diagnostic Laboratory, Research Assistant
Allison Herrman, Dean of Veterinary Medicine, Business Manager
Clayton Kauer, Veterinary Health Center Agricultural Technician
Rachael Holicky, Veterinary Diagnostic Laboratory, Instructor
Kayla Kohake, Veterinary Health Center, Veterinary Technician I
Alexis Wright, Veterinary Diagnostic Laboratory, Staff Assistant
Lori Onstad, Veterinary Health Center, Veterinary Tech II


Lifelines is published each month by the Marketing and Communications Office at the College of Veterinary Medicine. The editor is Joe Montgomery, jmontgom@vet.k-state.edu.
Lifelines index

Download a printable version of Lifelines (this is condensed and has less information than above)