March 2017 - Vol. 12, No. 3
Top Stories
Gibbon the gift of sight
Veterinary Health Center performs cataract surgery on blind baby ape
A common procedure in humans has given a new outlook for an uncommon animal patient. Veterinary specialists at Kansas State University performed what is thought to be the first cataract surgery on a youthful member of the ape family: a 2-year-old gibbon named Booger.
"Booger is unique in that in my research and my understanding she is the youngest gibbon I know about to have cataract surgery," said Dr. Jessica Meekins, assistant professor of ophthalmology in the College of Veterinary Medicine.
Read more ...
| | |
| --- | --- |
| | |
| | Top: The eyes on Booger, a gibbon, look cloudy in this Facebook image posted by owner Dana Savorelli prior to surgery at the Veterinary Health Center. Below: A video monitor in the surgical suite at the shows the procedure up close in real time. |
| | |
| | |
| | Dr. Jessica Meekins prepares equipment for cataract surgery on Booger the gibbon. |
"The only other report I found was a gibbon of about 5 years old, and that was outside the country."
The gibbon's owner, Dana Savorelli, operates Monkey Island Rescue and Sanctuary in Greenwood, Missouri, east of Kansas City, which houses a variety of primates, lemurs and reptiles. Booger was born in the sanctuary, but her vision problems were not immediately obvious.
"You would have to watch her a little bit to know she was more or less blind in her own area because she's got it down so smooth how everything operates," Savorelli said. "A lot more smelling. A lot more touching than what the other ones would do because the eyes aren't giving her what she needs."
Savorelli brought Booger to the Veterinary Health Center where she was first examined by Dr. James Carpenter, professor of wildlife and zoological medicine.
"When Dana contacted us, the first thing we did was discuss the case with the ophthalmologists, because they are the specialists," Dr. Carpenter said. "And when we presented the case to them, Dr. Meekins was very excited. She informed us of what would be required to do a cataract surgery on a gibbon."
Dr. Carpenter explained there were numerous people involved in performing the procedure.
"Today was a real team effort," Dr. Carpenter said. "We had two ophthamalogic surgeons, two anesthesiologists, two specialists from our exotics pets/zoological medicine service, and a cast of many, many students, so it was a great teaching opportunity as well."
Dr. Meekins said there are several similarities in the eye structures of most animals, including cases of cataracts.
"We call it comparative ophthalmology because despite a lot of variation in the species we may see, the eyes are remarkably similar," Dr. Meekins said. "A lot of the structures are very similar or identical, and so the basic methodology of the surgery was exactly what I would do in one of the animals that I'm more accustomed to doing surgery on, like in a dog."
Precision was an important part of the procedure.
"The incision is actually very tiny, it's only about 3 or 4 millimeters in length and it's basically just long enough to facilitate the insertion of the instrument that we use to actually break up the cataract," Dr. Meekins said. "We were able to remove the lenses completely – the cataracts. Her capsules, which is the clear tissue that surrounds the lens – those were pretty clear, so I'm hopeful she's going to have a good vision outcome even though there were some factors that prevented us from putting in artificial lens in her eyes. Even still, her vision should be better than it was with the cataracts blocking her sight, and so she should have basically the equivalent of farsightedness."
The surgery was filmed by an educational and informational television program called "Scaly Adventures" that has already featured Booger on an earlier episode. The show is hosted by Pierce Curren and produced by his mother and father, Tanya and Rick Curren.
"What is our passion at 'Scaly Adventures' is showing people these amazing, beautiful animals and the amazing, beautiful people that take care of them," Rick Curren said. "The surgeons were amazing, and just to get an opportunity to come in and document this amazing procedure and show the doctors' skill and show the team working together was really, really first class."
The cataract procedure is not expected to keep Booger down for very long.
"We would expect the incisions into her lenses to be essentially healed within about two weeks," Dr. Meekins said. "Most of the time we like to have the patient be fairly quiet and exercise-restricted for about a month after surgery."
"She is doing great," Savorelli said, after returning home with Booger. "She has the run of the front room kitchen and dining room and is never caged. It is so cool to see her look and touch things with accuracy. We here at Monkey Island have been blessed to get to work with the professionalism of all who were involved at the Veterinary Health Center."
Special Video News Feature: Gibbon the Gift of Sight
Dr. Brad White appointed as director of Beef Cattle Institute

The College of Veterinary Medicine at Kansas State University has announced the appointment of Dr. Brad White to director of the Beef Cattle Institute (BCI), which was founded in 2007. The BCI team is comprised of veterinarians, agricultural economists, nutritionists, and other experts in beef production. The BCI integrates multidisciplinary expertise from Kansas State University to deliver results for complex issues facing the beef industry.
Read more ...
| | |
| --- | --- |
| | |
| | Dr Brad White outlines new technology for detecting BRD in feedlots at the BeefEx conference in Queensland, Australia, in October. |
Since October of 2015, Dr. White has served as interim director of the BCI. He has been on the faculty in the agricultural practices section of the college's clinical sciences department since 2005, and was promoted to the rank of professor in 2016. Dr. White earned his Doctor of Veterinary Medicine degree from the University of Missouri in 1997, and a Master of Science degree from Mississippi State University in 2005. Dr. White was in private practice as a veterinarian for the Perry County Veterinary Hospital in Perryville, Missouri, from 1997 to 2003.

"We thank Dr. White for his excellent service as the interim director, and we have great confidence in his ability to guide the Beef Cattle Institute toward continued success," Dean Tammy Beckham said. "During his time as interim director, Dr. White has assembled a multidisciplinary leadership team composed of faculty from the College of Veterinary Medicine and the College of Agriculture. He has worked with industry leaders to establish a vision for the future of the institute, and I have complete confidence he will continue to build partnerships and strengthen the relevance of the institute and its ability to serve the beef cattle industry of Kansas and the nation."

"The Beef Cattle Institute is a great environment to work as BCI brings together experts from multiple disciplines allowing us to provide holistic answers to pertinent industry questions," Dr. White said. "We work closely with our external advisory team comprised of industry leaders to maintain our focus on issues important to the beef industry. The overall goal of the BCI is to make a positive impact by providing actionable information from our research and education programs to decision makers throughout the beef value chain."

Dr. White has authored or co-authored 99 peer-reviewed manuscripts and 10 book chapters. As a principal investigator or co-investigator, he has obtained 25 grants in extramural research funding, totaling more than $3 million. Dr. White currently serves as president-elect for the Academy of Veterinary Consultants, and he is also a member of the American Association of Bovine Practitioners, American Veterinary Medical Association, Kansas Veterinary Medical Association, Phi Zeta Veterinary Honor Society and the National Cattlemen's Beef Association.

The mission of the Beef Cattle Institute is utilizing collaborative multidisciplinary expertise to promote successful beef production through the discovery and delivery of actionable information and innovative decision support tools.

Dr. Masaaki Tamura collaborates on aerosol-based treatment for lung cancer
Lung cancer patients may one day be able to breathe a sigh of relief due to a new treatment for this insidious disease. Kansas State University's Dr. Masaaki Tamura is collaborating on a National Institutes of Health (NIH)-funded research project for a therapeutic compound that would be administered directly to the lungs in aerosol form.
"The standard treatments for lung cancer include chemotherapy, radiation and/or surgery," said Dr. Tamura, who is an associate professor of anatomy and physiology in the College of Veterinary Medicine.
Read more ...
| | |
| --- | --- |
| | |
| | |
| | Dr. Masaaki Tamura works in the Department of Anatomy and Physiology in the College of Veterinary Medicine. |
"Cisplatin is a first-line chemotherapy for lung cancer, but intravenous delivery can be complicated by a variety of factors such as toxicities, poor penetration into tumors and lymph nodes, organ damage and spontaneous drug resistance. Cancer becomes poorly responsive to chemotherapeutics after repetitive uses."
Dr. Chad Groer, chief science officer, with Hylapharm, Lawrence, Kansas, is the principal investigator on the project, which has received a $150,000 business development grant from the NIH. Hylapharm develops chemical-based therapeutics to treat cancer, and partners with universities to test delivery methods and effectiveness of potential treatments and methods.
"We call this product, HylaPlat," Dr. Groer said. "It delivers high-dose targeted cisplatin directly to the lungs to target primary lung cancers and lymphatic metastases. This would replace IV cisplatin therapy for advanced CD44+ non-small cell lung cancers."
Dr. Tamura said Hylapharm approached him to collaborate on this project because of his expertise in lung cancer research.
"We have been collaborating since 2015, and already have one publication," Dr. Tamura said. "Lung cancer is the leading cause of cancer deaths with more than 200,000 new diagnoses made each year. We're hopeful the pulmonary delivery of aerosolized HylaPlat will be more efficacious and more tolerable than IV cisplatin. This method would prevent the spread of metastatic cancer, reduce the toxicity of chemotherapy and lessen the need for extensive surgical resection and radiotherapy, all of which cause irreversible harm to patients' health and quality of life."
The project is titled, "Aerosolized platinum nanoparticle chemotherapy for lung cancer." The first phase of the project will position aerosolized HylaPlat for Investigational New Drug-enabling studies, after which Hylapharm will seek partnerships for human, phase one clinical trials.
More Headlines
Biosecurity Research Institute provides training in transboundary animal diseases
Some of the biggest threats to national security come from enemies that cannot be easily contained inside of geographic borders. These threats take the forms of highly contagious epidemic diseases called transboundary animal diseases (TADs).
Kansas State University is helping to confront these diseases through a special research fellowship program supported by the U.S. Department of Homeland Security, and administered through the Biosecurity Research Institute (BRI) and the College of Veterinary Medicine.


Read more ...
| | |
| --- | --- |
| | |
| | Christian Rittmann wears protective outer wear during an exercise in a teaching laboratory at the Biosecurity Research Institute with fellow TAD Fellow Christopher Holderman. |
"This program leverages the expertise and resources of the BRI and the National Emerging Infectious Diseases Laboratory (NEIDL) to train next-generation Ph.D., DVM and post-doctoral researchers to work in high and maximum-containment environments on TADs," said Dr. Dana Vanlandingham, assistant professor of virology in the Department of Diagnostic Medicine/Pathobiology. "So far, we have developed five classes in diagnostic medicine/pathobiology and will develop one more for the summer."
Some of the classes include "DMP 690 Essential Practices for BSL-3 Research Settings," "DMP 895-B Select Agent Studies," and "DMP 893 Principles of Biosafety and Biocontainment." The BRI started training its first group of TAD Fellows in August 2016.
"Our objective is to support graduate-degree-seeking individuals, or individuals who are just beginning their postdoctoral careers," said Dr. Vanlandingham.
The students currently enrolled in the program are Victoria Ayers, Prague, Oklahoma; Laura Constance, Clyde, North Carolina; Christopher Holderman, Iola, Kansas; Rachel Palinski, Suwanee, Georgia; and Christian Rittmann, Oberlin, Kansas.
"I've been working under Dr. Megan Niederwerder and Dr. Bob Rowland in the veterinary college to study porcine reproductive and respiratory syndrome virus, classical swine fever virus and African swine fever virus," said Constance, who is working on both her DVM degree and a Ph.D. in pathobiology at Kansas State University. "Ultimately I would like to become involved with the One Health Initiative as well as pursue a career in a high-containment research facility as a veterinarian."
Holderman obtained a bachelor's degree in agriculture at Kansas State University in 2010; and then attended the University of Florida where he earned a master's degree and doctorate in veterinary entomology in 2012 and 2016, respectively. He plans to use his experience to help him become a principle investigator in a high-containment laboratory through either a government or university setting.
The BRI is now accepting applications for another five research fellowship positions in the program to start this fall. Both the current group and incoming group will be expected to finish the fellowship in the summer of 2018.
Benefits include an annual stipend of $25,000, tuition assistance up to $5,000, and program-related travel expenses. Applicants are required to enroll in the 18-Credit Hour Transboundary Animal Disease Fellowship Program at Kansas State University and must hold U.S. citizenship.
Complete application requirements and details are posted online at: www.bri.k-state.edu/education/TADFellowship.html. Complete application materials must be received by 11:59 p.m. central, March 31, 2017.

The current class of TAD Fellows, from left, Laura Constance, Christopher Holderman, Christian Rittmann, Victoria Ayers and Rachel Palinski.
CVM students gain valuable lessons at AVMA Veterinary Leadership Conference
Leadership is a popular topic for students at Kanas State University. Three students in the College of Veterinary Medicine recently had a unique opportunity to engage in a national leadership conference in Chicago. The students were Alexandra Allen, class of 2020; Brett Montague, class of 2019; and Kelsey Smith, class of 2020. The office of academic programs and student affairs provided travel funding for the students to attend.
Click here to read more ...

Brett Montague, Alexandra Allen (left) and Kelsey Smith (far right) join a group of veterinary students from other colleges for dinner at a Chicago eatery while attending the AVMA Veterinary Leadership Conference.
| | |
| --- | --- |
| | |
| | A tour of Millennium Park and a quick pose in front of the Cloud Gate sculpture. |
"Attending the AVMA Veterinary Leadership Conference was one of the most exciting and influential experiences I have ever had, especially in regards to my career within the veterinary profession," Alexandra said. "We were lucky enough to represent our College of Veterinary Medicine and attend the conference as student leaders due to the graciousness of our school."
The AVMA Veterinary Leadership Conference, organized by the American Veterinary Medical Association was held in January, and cover areas such as developing leadership skills and increasing the comfort level with veterinary leadership. Leadership sessions and networking opportunities helped attendees who want to contribute to and shape the veterinary profession, and develop skills that can be used in other professional and personal pursuits. Brett estimated there were probably about 35 to 40 students from the US, Caribbean, and UK schools who attended.
"The conference primarily consisted of interactive workshops by speakers who were professors or life coaches but they all had some sort of tie to veterinary medicine," Brett explained. "We mostly focused on how to interact with others — how to reduce negativity, how to influence other people, the scientific differences between men and women, recruiting and retaining volunteers, the importance of emotional intelligence, and my favorite session was on how to be a recovering perfectionist. There were also networking events each night where we got to interact with the emerging leaders, other students and AVMA leaders."
"It was intimidating, invigorating and encouraging," Kelsey said. "I was nervous to travel to a brand new city to spend a whole weekend with brand new people, but I left Chicago feeling confident and eager about the profession I've chosen. I had a blast meeting people from OSU, Cornell, Tufts, and even Royal Veterinary College in London! Although we each had such different backgrounds, it was cool to bond over something we were all so passionate about."
A date has already been chosen for next year's conference: Jan. 4-6, 2018, once again in Chicago.
"The vast amount of interactions opened my eyes to all of the possibilities within our profession, while allowing me to form lasting connections with future colleagues," Alexandra added. "I hope that through my newly found knowledge I can pass on effective and production communication techniques that will lead to the success of my entire class. My time in Chicago was invaluable and I can only hope for more experiences like this in the future!"
The latest updates on honors and awards, patent applications, grants awarded, publications, abstracts, invited presentations and scientific sessions.
Click here to read more ...
Publications
Aryal S, Nguyen TD, Pitchaimani A, Shrestha TB, Biller D, Troyer DL. Membrane fusion mediated gold nano-plating of red blood cell: a bioengineered CT-contrast agent. ACS Biomaterials Science and Engineering 3, 36-41, 2017.
Choi K, Riviere JE, Monteiro-Riviere NA. Protein corona modulation of hepatocyte uptake and molecular mechanisms of gold nanoparticle toxicity.Nanotoxicology 11(1):64-75, 2017.
Chen R, Riviere JE. Biological surface adsorption index of nanomaterials: modelling surface interactions of nanomaterials with biomolecules.Adv Exp Med Biol 947:207-253, 2017.
Chen D, Monteiro-Riviere NA, Zhang LW. Intracellular imaging of metallic nanoparticles with associated endocytic pathways. WIREs Nanomedicine and Nanobiotechnology 9:e1419, 2017.
DeLong RK, Mitchell JA, Morris RT, Comer J, Hurst MN, Ghosh K, Wanekaya A, Mudge M, Schaeffer A, Washington LL, Risor-Marhanka A, Thomas S, Marroquin S, Lekey A, Smith JJ, Garrad R, Aryal S, Abdelhakiem M, Glaspell GP. Enzyme and cancer cell selectivity of nanoparticles: inhibition of 3-d metastatic phenotype and experimental melanoma by zinc oxide" J Biomed Nanotechnol 13, 221-231, 2017.
Kleinhenz MD, Van Engen NK, Gorden PJ, KuKanich B, Rajewski SM, Walsh P, Coetzee JF. The pharmacokinetics of transdermal flunixin meglumine in Holstein calves. J Vet Pharmacol Ther 9(6):612-615, 2016.
KuKanich B, Warner M, Hahn K. Analysis of lomustine drug content in FDA-approved and compounded lomustine capsules. J Am Vet Med Assoc 250(3):322-326, 2017.

Li Y, Monteiro-Riviere NA. Mechanisms cell uptake, inflammatory potential and protein corona effects with gold nanoparticles. Nanomedicine (Lond) 11(24), 3185-3203, 2016.
Muhammad F, Nguyen TDT, Raza A, Akhtar B, Aryal S. A review on nanoparticle-based technologies for biodetoxification. Drug and Chem Toxicol 1-9, 2017.
Ramani M, Mudge MC, Morris RT, Zhang Y, Warcholek SA, Hurst MN, Riviere JE, DeLong RK. Zinc oxide nanoparticle-poly I:C RNA complexes: implication as therapeutics against experimental melanoma. Mol Pharm 2017.
Sidhu PK, Gehring R, Mzyk DA, Marmulak T, Tell LA, Baynes RE, Vickroy TW, Riviere JE. Avoiding violative flunixin meglumine residues in cattle and swine.J Am Vet Med Assoc 250(2):182-189, 2017.
Suarez MA, Seddighi R, Egger CM, Rohrbach BW, Cox SK, KuKanich BK, Doherty TJ. Effect of fentanyl and lidocaine on the end-tidal sevoflurane concentration preventing motor movement in dogs. Am J Vet Res 78(1):12-16, 2017.
Wen X, Gehring R, Stallbaumer A, Riviere JE, Volkova VV. Limitations of MIC as sole metric of pharmacodynamic response across the range of antimicrobial susceptibilities within a single bacterial species. Sci Rep 6:37907, 2016.
Grants Funded
Jaberi-Douraki M: The Simons Foundation. IMU-Simons African Fellowship, Travel Award – for visiting scholar, Kazeem Okosun, Vaal University of Technology, South Africa. $4,000, June-July 2017.
Awards
Jaberi-Douraki M: Yangzhou University, China. Travel Award for a Visiting Scholar. $5,000. May-June 2017.
Zhoumeng Lin: OURCI Research Award from the Office of Undergraduate Research & Creative Inquiry to support Trevor Elwell-Cuddy $1,000.00, 2017.
Tuyen Nguyen, graduate student of Dr. Santosh Aryal, received 1st place award ($500.00) "Tiny superhero fights against cancer" from the Graduate School for her 3 min competition at the 2nd Annual 3 MT Thesis Competition and the People's Choice award ($125.00) on 2/16/17.
Alumnus Dr. Lee Penner subject of special photo exhibit at Beach Museum
Over a span of twelve years, Tom Mohr followed Dr. Lee Penner, DVM class of 1976, with his camera, as the large animal veterinarian made his rounds among family farms in Kansas. What emerges from this photographic adventure is a multifaceted representation of contemporary Kansas farm life, as seen through such routine tasks as calf deliveries and such dramatic events as a nighttime necropsy. Mohr's photographs challenge his viewers to appreciate Kansas and its farmers with fresh eyes, expanding into contemporary times the movement of Regionalism started in the 1930s by John Steuart Curry, Thomas Hart Benton, and Grant Wood. See through Mohr's camera the grandeur of a vast field with a lone red barn, the quirky charm of the veterinarian's mud-encrusted van, and the strong bonds nurtured by a doctor and his community.
By Sara Wallace, KSU Foundation
Instead of asking for kitchenware on their wedding registry, Janelle Phillips and Jan Elsasser asked for something more dear to their hearts – donations to the oncology program at the CVM. Tucker, Elsasser and Phillips' Corgi of six years, passed away due to Lymphoma. From this experience a bond was made between Elsasser, Phillips and the oncology department.
Click here to read more ...
| | |
| --- | --- |
| | |
| | Janelle Phillips and Jan Elsasser asked on wedding registry to donate to oncology program at K-State's College of Veterinary Medicine. |
"Most of the wedding guests weren't surprised about this. They know how much we cared about Tucker and all our dogs," Elsasser said. "For us it was a matter of being blessed with good health, wonderful families, amazing friends. There isn't a thing we could possibly need, so our direction went back to Tucker. He was so well taken care of and we thought giving back would be a longer-lasting gift."
The couple's passion and support for the oncology program grew from the love the veterinarians and students showed Tucker during this hard time.
"During one of Tucker's hospital stays, Trenton Schrader, a vet student, went back to the vet school in the middle of the night when Tucker was really sick from his treatment. He felt sympathy for Tucker and knew he wouldn't want to be alone if he was sick, so he went and sat with him," Phillips said.
"This level of compassion and care meant the world to us."
"We were really hoping that encouraging donations to the oncology program could in some way help others who may have a pet battling this horrible disease," Elsasser said. "The fact remains that we want to have long-term impacts for a program that means so much to us."
To support the College of Veterinary Medicine oncology fund, please click here.
The annual Phi Zeta Research Day was held March 7, with former CVM faculty member, Dr. Lisa Freeman, presenting the Olson Lecture, "Rx for a Diverse and Rewarding Veterinary Career: Chance, Choice, Change." In addition there were poster displays and oral research presentations along with the reception and awards ceremony held in Frick Auditorium. Check out some photos and a list of all the winners below:
Click here to read more ...

Christine McCullough explains her research poster to Dr. Peying Fong at Phi Zeta Research Day.

Cara Bocon answers questions from Dr. Mark Weiss.
| | |
| --- | --- |
| | |
| | Dr. Lisa Freeman explains how taking chances helped navigate her career into new directions during the Olson Lecture. |
| | |
| | Jennie Kim accepts theBenjamin and Catherine Kurz Research Scholarship as presented by Dr. Annelise Nguyen. |
| | |
| | Dr. M.M. Chengappa presents the ASR Ganta Award to Amanda McGuire. |
| | |
| | Dr. M.M. Chengappa presents the ASR Ganta Award to Victoria DiCiccio. |
| | |
| | Dr. M.M. Chengappa presents the ASR Ganta Award to Kayd Byers. |
| | |
| | Amanda McGuire receives the Miller Pathology Scholarship from Dr. Derek Mosier. |
| | |
| | Dr. Harish and Ved Minocha present their namesake scholarship to Luca Popescu. The scholarship was created in the honor of Dr. and Mrs. Minocha by CVM alum Dr. Kelly Lechtenberg and his wife Marci. |
| | |
| | Dr. Harish and Ved Minocha present the Minocha scholarship to Pengchenge Shang. |
POSTER
1st Place: Izabela K Ragan – Evaluation of Fluorescence Microsphere Immunoassay for the Detection of Antibodies to Rift Valley Fever Nucleocapsid Protein and Glycoproteins
2nd Place: Christina McCullough – Diagnosis and treatment of hyperthyroidism in A Guanaco
3rd Place (tie): Abaineh Endalew – Evaluation of diagnostic tools for serological detection of Schmallenberg Virus
3rd Place(tie): Cara Bocon – Rift Valley Fever Virus growth curve kinetics in cattle and sheep peripheral blood
monocyte derived macrophages
ORAL PRESENTATION – GROUP 1
1st Place: Rebecca A. Ober – Increased microbiome diversity at the time of challenge is associated with improved growth rates of pigs after co-infection with porcine reproductive and respiratory syndrome virus (PRRSV) and porcine circovirus type 2 (PCV2).
2nd Place: Meghana Ramani – Interaction of anti-metastatic poly I:C RNA and its components with anti-cancer zinc oxide nanoparticles (ZnO)
3rd Place: Hannah Seger – Generic E. coli fecal shedding in calves and environmental survival
ORAL PRESENTATION – GROUP 2
1st Place: Jordan Gebhardt – Evaluation of the effects of flushing feed manufacturing equipment with chemically treated rice hulls on porcine epidemic diarrhea virus (PEDV) cross contamination during feed manufacturing
2nd Place: So Lee Park – Japanese encephalitis in North American Sus scrofa domesticus
3rd Place: Fangfeng Yuan – Construction and Characterization of Full-length cDNA Infectious Clone of Newly Emerging Porcine Seneca Valley Virus
ORAL PRESENTATION – GROUP 3
1st Place: Luca Popescu – Oral fluids for diagnosis of Classical Swine Fever virus
2nd Place: Emily Sharpe – Effect of Oral Administration of Robenacoxib on Inhibition of Paracentesis-induced Blood Aqueous Barrier Breakdown in Normal Cats
3rd Place: Savannah Luu – Comparative approach of gap junction intercellular communication in canine mammary carcinoma
Regular features
Alumni Events, Development and Continuing Education
The Veterinary Medical Alumni Association organizes alumni receptions at several of the national annual conferences plus continuing education events and more.
See news and upcoming events below ...
VMAA honors Dr. Marshall Scott at WVC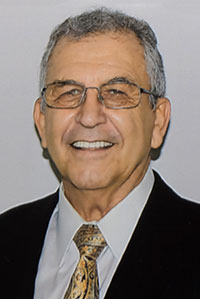 Dr. Marshall E. Scott, Riverside, California, was selected by the Veterinary Medical Alumni Association to receive a 2017 Alumni Recognition Award, March 6, at the Western Veterinary Conference in Las Vegas.
Dr. Scott was born in Greensburg, Kansas. He served in the US Army from 1965 to 1968, and then attended Shasta Junior College from 1970 to 1972, Chico State University from 1972-1974. He earned his Doctor of Veterinary Medicine degree at Kansas State University in 1978. Dr. Scott attended Church of Rock Bible College from 2006 to 2008 and graduated as valedictorian.
As a veterinary clinical practitioner and consultant, Dr. Scott is currently the owner/operator of Pedley Square Veterinary Clinic and Lincoln Plaza Veterinary Clinic. He also serves the city of Moreno Valley, California, as manager of the Animal Clinic as well as consultant to the animal shelter and the city, at large.
Mar 26 8 a.m. – 4:30 p.m.
Frick Auditorium, Mosier Hall

This year's topic will be Shelter Medicine. Registration will begin at 7:45 am.
In Memoriam - Recently Departed Alumni
Dr. Jerry Lynn Schrader, DVM 1957
Feb. 11, 2017

Dr. Werner H. Weiseth, DVM 1946
Jan. 29, 2017
Questions about Alumni or CE events?
Contact: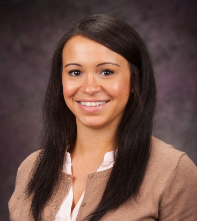 Ashley McCowan
Alumni and Events Coordinator
785-532-4833
amccowan@vet.k-state.edu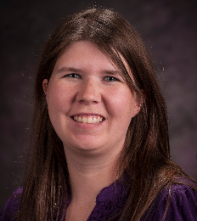 Dana Parker
Program Assistant
785-532-4528
dlaparker@vet.k-state.edu
News Ticker
More activities and accomplishments in the College of Veterinary Medicine:
Congratulations to Dr. Brad Crauer for receiving a 2017 Excellence in Engagement Award! His project, Future Vets Helping Future Pets, was selected based on the issue addressed, the strength of the partnerships developed, student involvement, and the benefits derived from the engaged work. Dr. Crauer will be recognized with a plaque at the 2017 Spring Award Ceremony as well as in an issue of K-State Today and on the Center for Engagement and Community Development website.
Dr. Susan Nelson participated in the K-State Olathe Veterinary Lecture Series and presented, "Preventing and Treating Spring Pet Accidents" on Feb. 8.
Dr. Robert Larson presented, "Traits of Profitable Cow-Calf Operations" at the Washington, Kansas, veterinary meeting Feb. 22.
Dr. Mike Apley presided over a working group and presented, "Veterinary Feed Directive, Antimicrobial Resistance" at the National Cattlemen's Beef Association in Nashville on Feb. 2-3.
Dr. Manuel Chamorro-Ortega attended the North American Veterinary Community Conference Feb. 4-8, where he presented, "Vaccination of calves IFOMA; Alternative use of colostrum replacers in dairy calves; BVDV vaccination and BRDC prevention."
Dr. Neala Boyer spoke at the Kansas State University Olathe campus for area veterinarians and technicians on Feb. 22, and presented, "Chronic Pain Management in Dogs and Cats and the Diagnostic Evaluation of Itchy Dogs and Cats for the General Practice Veterinarian." She also presented "A day in the life of a small animal practice veterinarian" to the Veterinary Voyagers Club.
Celebrate Public Health With National Public Health Week 2017 - April 3 - 9
The MPH Program at K-State encourages you to join the American Public Health Health Association (APHA) in celebrating public health through participating in National Public Health Week (NPHW). This year's campaign will take place April 3-9 and is themed "Healthiest Nation 2030." NPHW will celebrate public health efforts towards achieving APHA's goal to make the U.S. the healthiest nation in one generation.
The MPH Program is holding a Public Health Poster Competition for Undergraduate and Graduate students. Posters will be displayed and judged at the BugAPalooza at the Wefald Pavilion in City Park starting at 3:00 - 7:00 PM on April 6. To participate e-mail your name and the name of your poster to mphealth@k-state.edu.
Visit the NPHW website to view this year's brochure and sign up for updates. Follow APHA on Twitter for the latest news and register to join the #NPHWChat on April 5 at 1 p.m. APHA invites you to join the movement through five key steps:
Become a partner - Show your support for public health and prevention.
Submit an event - Add your NPHW event to the hundreds of celebrations nationwide. Affiliates are encouraged to collaborate on activities.
Take action - Take one small step each day for a healthier life.
Attend an event - Join your community to celebrate NPHW.
Step it up - Join the 1 Billion Steps Challenge.
April is also National Minority Health Month. Watch here and the MPH website for updates on upcoming activities.
CVM researcher serves as a co-chair of 8th World Congress on Virology
| | |
| --- | --- |
| | |
| | Dr. Moffazal Hossain presents research findings on multiplex detection of classical swine fever virus in San Antonio. |
The 8th World Congress on Virology was held Nov. 28-30, 2016, in San Antonio, Texas. The conference was organized by conferenceseries.com. Renowned scientists from around the world have attended to present their research findings.
Dr. Mofazzal Hossain, a postdoctoral research associate in Dr. Bob Rowland's research group, Diagnostic Medicine /Pathobiology, College of Veterinary Medicine, Kansas State University presented research findings on Day-1, "A new development in fluorescent microsphere immunoassay for detection of antibodies to animal viruses using non species specific agents as an alternative to secondary antibody", Day-2, "Multiplex detection of classical swine fever virus (CSFV) specific IgG, IgM, and IgA antibodies in swine immunized with alphavirus-expressed antigens." On day 3, Dr. Hossain served as a co-chair of the session: Organ specific cancer and tumor virology, recent advances in drug discovery, current focus in virology research, viral immunology and vaccines development, and veterinary virology.
Scientists from several countries were represented including China, Egypt, India, Malaysia, Morocco, Nigeria, Pakistan, Poland, Saudi Arabia, South Africa, Slovakia, South Korea, and the United States. The conference provides a common platform for renowned scientists and young researchers from all over the world to discuss various developments in virology. The three day scientific program has encouraged the dedicative virologists from all fields and highlighted developing trends and technologies of new emerging virus research. Many important viruses such as Bovine herpes virus-1(BHV-1), Chikungunya virus, Classical swine fever virus (CSFV), Coxsackie virus, Cytomegalovirus, Ebola virus, Epstein virus, Human immunodeficiency virus type-1(HIV-1), Human papillomavirus, and Zika virus have been covered.
Across the three days, all the participants were engaged in workshops, panel discussions, and networking during refreshment break. The conference assisted the scientific community as well as the researchers engaged in the application of modern virology research.
Equifest 2017
Drs. Chris Blevins, Jason Grady and Elizabeth Santschi along with fourth-year veterinary students (Bobbi Shanks and Megan Livin pictured above) on the equine clinical rotation attended the 2017 Equifest of Kansas in Topeka on Feb. 24-26. The group hosted a booth and Drs. Blevins and Santschi were workshop presenters. Equifest is one of the largest trade shows in the Midwest.
New Arrivals/Recent Departures
Click here to see the New Arrivals/Recent Departures at the CVM ...
Welcome to:
Dr. Douglas Marthaler, Kansas State Veterinary Diagnostic Laboratory, Clinical Associate Professor
Clayton Kauer, Veterinary Health Center, Agricultural Technician
Jessica Cunningham, Diagnostic Medicine/Pathobiology, Research Assistant
Jean-Paul Gonzalez, Diagnostic Medicine/Pathobiology, Deputy Director
Nicole Jensen, Veterinary Health Center, Agricultural Technician
Dr. In Joong Kim, Diagnostic Medicine/Pathobiology, Fellow (Post Doc)
Shehnaz Lokhandwala, Diagnostic Medicine/Pathobiology, Fellow (Post Doc)
Farewell to:
Dr. Horacio Poblete Vilches, Anatomy & Physiology, Fellow (Post Doc)
Dr. Ariela Patricia Vergara Jaque, Anatomy & Physiology, Fellow (Post Doc)
Dr. April Haynes, Clinical Sciences, Clinical Assistant Professor
Stephanie Smrcka, Veterinary Health Center, Health Care Technition II
Hannah Grape, Veterinary Health Center, Senior Administrative Assistant
Jeana Owens, Diagnostic Medicine/Pathobiology, Research Assistant


Lifelines is published each month by the Marketing and Communications Office at the College of Veterinary Medicine. The editor is Joe Montgomery, jmontgom@vet.k-state.edu.
Lifelines index

Download a printable version of Lifelines (this is condensed and has less information than above)