Sara Dias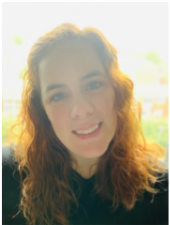 Clinical Assistant Professor
Exotic Animal, Wildlife and Zoo Animal Medicine
DVM, MSc, Board Eligible ECZM
Phone: 785-532-4875
E-mail: sdias@vet.k-state.edu
Education
Residency of the European College of Zoological Medicine (ECZM): Universitat Autonoma de Barcelona (UAB), Spain
Master of Science (MSc): Faculty of Veterinary Medicine, Technical University of Lisbon, Portugal
DVM: Faculty of Veterinary Medicine, Technical University of Lisbon, Portugal
Teaching
Exotic Animal Medicine (3rd year)
Exotic Animal Behavior (3rd year)
Exotic Animal, Wildlife, and Zoo Animal Medicine (Clinical Rotation – 4th year)
Research:
Physiologic and pathologic characteristics of selected species
Medicine and management of captive exotic animals
Pharmacokinetics of selected drugs in exotic animals
Clinical Interests:
Dr. Dias's clinical interests are broad and include the care in captivity of small exotic mammals, birds, reptiles, amphibians, fish, and invertebrates. Dr. Dias's main clinical focus is to provide the highest level of medicine and surgery for companion exotic mammals (rabbits, guinea pigs, chinchillas, ferrets, rats and other species), captive birds (mainly parrot species) and reptiles (turtles/tortoises, lizards and snakes). Dr Dias's has a high interest in imaging and analgesia of selected species. Dr. Dias's teaching interests revolve around the clinical training of veterinary students, interns and residents in the medicine, surgery, and captive management of companion exotic animals.