Application Procedure
The procedures and deadlines for application are similar to the general guidelines of The Graduate School, with the additional requirement of Graduate Record Examinations, taken within 5 years of application. Prospective applicants are advised to arrange for scores to be sent directly from Educational Testing Services. International applicants should also arrange for language proficiency examination scores to be sent directly.
Follow the application checklist below and the visit the K-State Graduate School admissions page when you are ready to apply.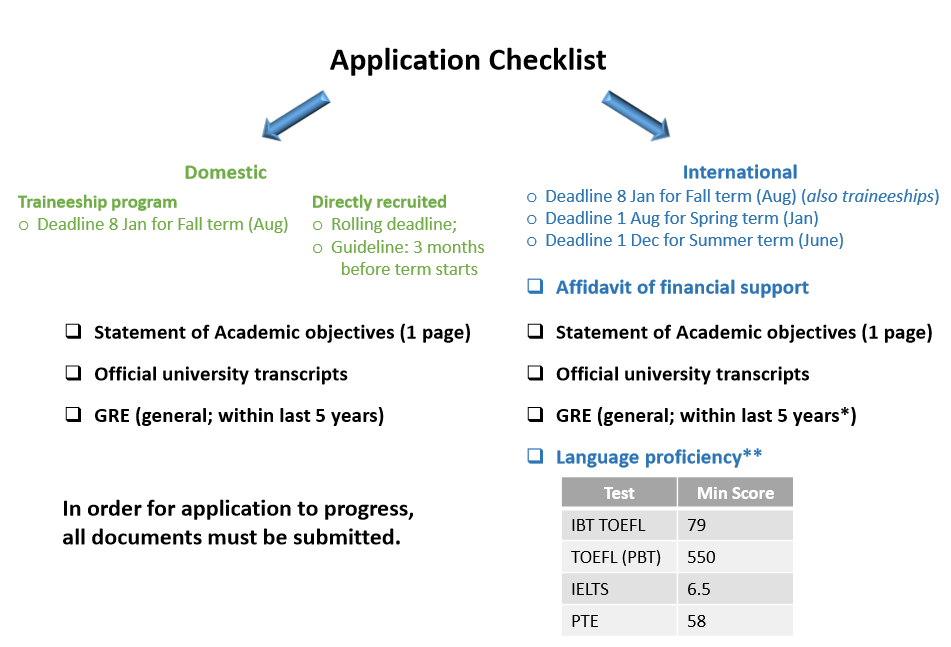 * GRE at or above 80th percentile is preferred but scores are taken in context of entire application.
** NOTE: The Graduate School has additional requirements for GTAs; see http://www.k-state.edu/grad/graduate-handbook/chapter1.html.