Pet Tribute
Mission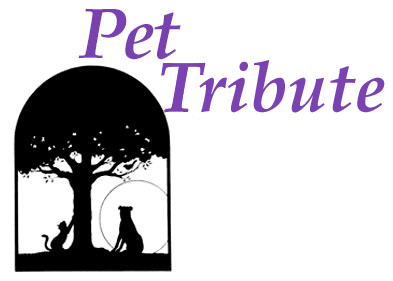 The Pet Tribute honors the human-animal bond by supporting the College of Veterinary Medicine at Kansas State University
Making a difference
When a contribution is made to Pet Tribute, a letter is sent to the pet owner informing them a gift has been made in honor or memory of their animal companion.
The names of the pet, owner and donor are recorded in a memorial book, which is displayed in the K-State Veterinary Medical Library on the fourth floor in Trotter Hall.
Entries in the memorial books can also be found online under the "Pet Tribute Memorial Book Search form"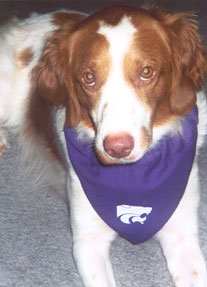 Give Online to Pet Tribute
Designate your contribution to the area of your choice below. You may designate your gift in the memory or in honor of an animal companion during the online giving process. You may make a gift through the mail (pdf).
The greatest need fund assists with college wide enhancements that benefit animals, students and faculty. Through this fund, the Pet Tribute supports the college's full-time grief counselor who is available to clients of the teaching hospital and donors of the Pet Tribute.
The Pet Tribute provides $10,000 annually for studies designed to relieve companion animal suffering and increase understanding of the unique bond between animals and humans.
Pet Tribute provides four $2,500 scholarships to fourth-year students, three $2,000 scholarships for third-year students, three $1,500 scholarships to second-year students and three $1,000 scholarships to first-year students.
The Pet Tribute supports various needs at the teaching hospital such as equipment purchases and capital improvements. Gifts to the hospital have an immediate impact on animals and the care they receive.
Veterinarian/Client Entry form (pdf)
Contributing to Life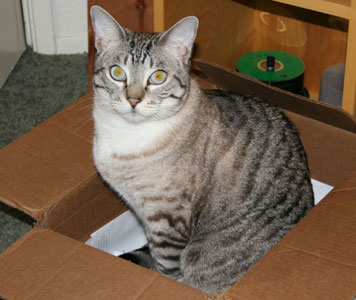 The Pet Tribute is proud to sponsor improvements within the K-State Veterinary Health Center. The most recent being a $100,000 gift for the renovation of the Small Animal Intensive Care Unit. Thousands of animals will receive the highest level of care in a state-of-the-art facility thanks, in part, to the generosity of Pet Tribute donors.
A Special Thanks
A very special thank you goes out to all the practitioners who have dedicated their professional lives to animal health care and to the special needs of their clients. This intense respect of the human-animal bond is essential to the practice of veterinary medicine.