December 2015 - Vol. 10, No. 12
Top Stories
Breakthrough Technology
Dr. Bob Rowland teams up on project to help swine resist PRRS
It is a discovery that spans decades and careers: A team of researchers at Kansas State University, the University of Missouri and global agricultural biotechnology company Genus plc has developed pigs that are resistant to the most devastating disease in the swine industry. The disease — caused by the porcine reproductive and respiratory syndrome, or PRRS, virus — has cost the U.S. pork industry more than $10 billion since it first appeared in the late 1980s.
Read more ...
| | | |
| --- | --- | --- |
| | | |
| | Dr. Bob Rowland collaborates on a project that has developed pigs that are resistant to the PRRS virus. | |
The discovery of PRRS-resistant pigs could significantly improve animal well-being and save hundreds of millions of dollars each year, said Dr. Bob Rowland, professor of diagnostic medicine and pathobiology, and one of the researchers involved in the discovery.
"In the decades that we have had the PRRS virus, we have looked at vaccines, diagnostics and other strategies and we have never been able to eliminate the disease," Dr. Rowland said. "This is the first time that we have established the potential to eliminate this devastating disease."
The collaborative research appears in Nature Biotechnology in the article, "Gene-edited pigs are protected from porcine reproductive and respiratory syndrome virus."
Dr. Rowland has been studying the PRRS virus for more than 20 years and is one of the world's leading experts on the virus. For the latest research, he partnered with several University of Missouri researchers in the College of Agriculture, Food and Natural Resources, including Dr. Randall Prather, professor; Dr. Kristin Whitworth, research specialist; and Dr. Kevin Wells, associate professor.
Dr. Prather's laboratory developed the pigs and Dr. Rowland's laboratory tested for the PRRS virus infection at Kansas State University's Large Animal Research Center. Numerous undergraduate and graduate students also were involved in the project.
"It is a unique way of tackling viral disease," Dr. Rowland said. "It is truly a game-changer."
The resistant pigs lack the CD 163 protein and showed no signs or evidence of being infected with the PRRS virus. The pigs will need to undergo further testing and evaluation before they become available.
The scientists may be able to apply the same concepts to other diseases, Dr. Rowland said. With Kansas State University's Biosecurity Research Institute and the arrival of the National Bio and Agro-defense Facility, Dr. Rowland sees numerous opportunities to continue research that benefits animal well-being, supports industry and helps meet the global demand for animal protein.
"At the very least, the development of PRRS-resistant pigs is a new tool for improving pig well-being and reducing economic losses," Dr. Rowland said."At the most, it could be the beginning of a revolution that will eradicate many of the most important livestock diseases that affect global animal and human health communities."

Other Kansas State University researchers involved in the project include Catherine Ewen, former research assistant professor; Benjamin Trible, Rowland's laboratory manager; Maureen Kerrigan, Rowland's laboratory research manager; and Dr. Ada Cino-Ozuna, clinical assistant professor and a graduate student working with Dr. Rowland. All the researchers are involved with the diagnostic medicine and pathobiology department.
The research has been supported by Genus plc, a global agricultural biotechnology company, and Food for the 21st Century at the University of Missouri. Genus will continue to develop this technology and expects it will be at least five years until PRRS-resistant animals are available to farmers.
"The demonstration of genetic resistance to the PRRS virus by gene editing is a potential game-changer for the pork industry," said Jonathan Lightner, chief scientific officer and head of R&D of Genus. "There are several critical challenges ahead as we develop and commercialize this technology; however, the promise is clear, and Genus is committed to developing its potential. Genus is dedicated to the responsible exploration of new innovations that benefit the well-being of animals, farmers and ultimately consumers."
Center of Excellence for Emerging and Zoonotic Animal Diseases holds meeting
From Nov. 16 to 18, the Center of Excellence for Emerging and Zoonotic Animal Diseases (CEEZAD) at Kansas State University held its annual general meeting at the environmentally friendly Lied Lodge in Nebraska City, Nebraska. The meeting brought together more than 100 national and international participants gathered in a major initiative to link up CEEZAD principal investigators, other researchers, animal health companies, animal agricultural industry stakeholders and federal administrators and employees.
Read more ...
CEEZAD Director Dr. Juergen Richt (second from left) welcomes guests to an annual meeting: (from left) Dr. Paul Gibbs, University of Florida, CVM Dean Tammy Beckham, Lee Borck, chairman of Innovative Livestock Services Inc., Dr. Ashley Peterson, National Chicken Council, Dr. Carl Heeder, Zoetis, Dr. Dave Pyburn, National Pork Board, Shawn Schafer, North American Deer Farmer's Association, and Matt Coats, Department of Homeland Security.
| | | |
| --- | --- | --- |
| | | |
| | Lee Borck, chairman of Innovative Livestock Services Inc., meets with Dr. James Zhu, a researcher with USDA-ARS. | |
Activities were introduced by the Conference Organizer, Dr. Juergen Richt, director of CEEZAD and Regents Distinguished Professor at the CVM, and by Matt Coats,program manager at the US Department of Homeland Security, Science and Technology Directorate.
Presentations of CEEZAD science projects by members of its network and keynote presentations by invited renowned experts in their fields centered around CEEZAD's mission of developing countermeasures in the form of vaccines and detection capabilities and epidemiology/modelling products as well as education and outreach initiatives to combat transboundary emerging and zoonotic diseases that threaten US agricultural and public health. Several CEEZAD-funded K-State researchers participated in the meeting including Dr. Bonto Faburay, who discussed his work on the development of a recombinant subunit vaccine for Rift Valley Fever, and Dr. Wenjun Ma, who presented collaborative work on a new NDV-based H5 vaccine candidate for highly pathogenic avian influenza.
Two new researchers to K-State, Drs. Lina Mur and Alfonso Clavijo, also discussed their work, respectively, on new epidemiological approaches for the early detection of foreign and emerging animal diseases and new developments in the serological diagnosis of African Swine Fever, Foot and Mouth Disease and Rift Valley Fever Virus.
Keynote speakers included Dr. Denis Kolbasov of the State Science Institution National Research Institute for Veterinary Virology and Microbiology of Russia (VNIIVViM) who discussed African Swine Fever (ASF) in the Russian Federation, Dr. David Suarez of the Southeast Poultry Research Center, Agricultural Research Service, US Department of Agriculture, who spoke about his investigation of HPAI in wild birds in the US.., and Dr. Donald King of the Pirbright Institute in the United Kingdom, who spoke on the dynamic epidemiological patterns of FMD throughout the world and his work with multiple colleagues, including faculty members of the University of Glasgow and the Sokoine University of Agriculture in Morogoro, Tanzania, on "New Tools to Improve Monitoring of Outbreaks and Detect Threats of Foot and Mouth Disease."
CEEZAD's educational and outreach initiatives were highlighted by Dr. Glenda Dvorak of Iowa State University, College of Veterinary Medicine and Center for Food Security and Public Health, and Dr. Jessica Green, CEEZAD program coordinator at K-State. Dr. Dvorak detailed their project to increase online educational resources related to emerging, foreign and zoonotic diseases including a recent focus on web-based training for animal infectious diseases emergencies. Dr. Green showcased CEEZAD's recent two-week "BSL-3 Training/Transboundary Animal Disease Summer Program 2015" held at K-State in collaboration with the Biosecurity Research Institute. The meeting also included several graduate students participating in CEEZAD-funded science projects who presented their research in a poster session. Dr. Izabela Ragan, CEEZAD Career Development Fellow and graduate student in Dr. Bob Rowland's lab, presented a poster on "Evaluation of Fluorescence Microsphere Immunoassay for Antibodies to Rift Valley Fever Nucleocapsid and Glycoproteins." Dustin Renken, current second year veterinary student, participated concurrently in the CEEZAD BSL-3 Training/Transboundary Animal Disease summer program and in the Veterinary Research Scholar Program under the mentorship of Drs. Bonto Faburay and Juergen Richt. He presented a poster entitled "Expression of the Schmallenberg Virus Glycoprotein Gn and its Assessment as a Diagnostic Antigen."
A panel of experts from Washington D.C. and K-State including Drs. Ron Trewyn and Marty Vanier discussed the ongoing work to build the new state-of-the-art biocontainment laboratory, the National Bio and Agro-Defense Facility (NBAF) in Manhattan, Kansas, that is to open in 2022. Pathways for the transition of new technologies to NBAF, as well as current and possible private, state and federal initiatives to protect the nation's food supplies were featured in the animated discussions.
A meeting highlight was a series of presentations and panel discussion that included representatives of various sectors of the U.S. food animal production systems. Dr. Dave Pyburn (National Pork Board), Dr. Ashley Peterson (National Chicken Council), Lee Borck (Innovative Livestock Services Inc.), Dr. Carl Heeder (Zoetis/turkey industry), and Mr. Shawn Schafer (NA Deer Farmer's Association) gave sobering assessments of problems and threats to their industries and, by extension, to the U.S. animal protein food supply systems. The producers' perspective of the recent U.S. highly pathogenic avian influenza epidemic highlighted the threat of exotic infectious diseases to a food supply that is often taken for granted as well as the significant societal ramifications due to the economic losses of export markets and to animal disposal and epidemic control, and also to the adverse emotional effects on producers and their families.
Given the breadth of the interests represented, the keenness of the researchers to advance their work, and the possibility of substantial continuing public and private funding, this was indeed an exciting meeting. The sponsors included Vaxliant, the KSUCVM, BIOO Scientific, Midwest Veterinary Services (MVS) along with Veterinary & Biomedical Research Center Inc. (VBRC), Boehringer Ingelheim, Ceva, Avimex, Orion Integrated Bioscience and Genereach USA.
Video Profile
Dr. Mike Sanderson focuses on food security in beef cattle production
Meet Dr. Mike Sanderson, our featured researcher of the month. Watch this month's video interview at Lifelines online as Dr. Sanderson explains the focus of his research work is on food security and mathematically modeling disease and disease transmission in beef production systems.
Watch the video at regular size ...
Video produced by Joseph Chapes and Kent Nelson, technology coordinators from
Computing and Technical Support (CATS). See more CVM videos at our YouTube site: youtube.com/KSUCVM
Dr. Ben Hause shakes up swine health with discovery of novel pestivirus
A newly identified virus has been a real pest for pigs. Researchers in the KSVDL identified the virus as a member of the aptly name pestivirus family. A sample was submitted from a veterinarian in North Carolina from a swine herd where uncontrollable shaking, or intention tremors, was observed and resulted in the death of nearly 700 pigs.
"The pigs were shaking so badly they couldn't walk, couldn't stand and couldn't swallow," said Dr. Benjamin Hause, an assistant professor in the College of Veterinary Medicine.
Click here to read more ...
| | | |
| --- | --- | --- |
| | | |
| | Dr. Ben Hause uses metagenomic sequencing to identify and characterize novel types of viruses. | |
"The veterinarian described the tremors as similar to those seen with Parkinson's disease in humans but more severe. A recent report described pigs born with congenital tremors caused by a novel pestivirus similar to one we identified this past summer, but this current situation involved older pigs with disease onset from 5 to 14 weeks of age. This has a significant economic impact, especially in a situation like this where 700 animals had died."
Historically, the pestivirus family has been associated with important livestock diseases such as bovine viral diarrhea in cattle, border disease in sheep, and classical swine fever virus. Pestivirus infections of pigs have been shown to result in a wide range of clinical symptoms, including neurological disease, and Dr. Hause's research sheds new light on the pathology associated with this newly described virus.
Earlier this year, Dr. Hause and teammates at the Kansas State Veterinary Diagnostic Laboratory identified and characterized a proposed new species of pestivirus, named atypical porcine pestivirus or APPV, and said it was identified through metagenomic sequencing of swine serum samples submitted to the diagnostic lab. This work was published in the Journal of General Virology.
"While we identified a novel, highly divergent pestivirus in swine samples and went on to show that the virus was widely distributed in the U.S. swine herd, we had no idea what, if any, disease was caused by this virus," Dr. Hause said.
The lab tested samples submitted from two separate outbreaks of grower pigs with uncontrolled tremors in North Carolina. Testing showed the pestivirus was distributed in many tissues and organs of the pigs, including brain, lymph nodes, liver and spleen.
"While we do not know how often this virus causes clinical disease, I have spoken to other veterinarians who have reported seeing similar symptoms in herds they care for," Dr. Hause said. "We're hoping the diagnostic tests that we've developed to detect this virus lay the groundwork to improving our understanding of disease caused by APPV."
The Kansas State Veterinary Diagnostic Laboratory has developed quantitative reverse transcript PCR and immunohistochemistry assays to detect APPV in swine samples.
More Headlines
CVM announces 2015 class of Early Admission Scholars
Friday the 13th was a lucky day for a group of 27 Kansas State University undergraduate students, who share a passion for animal health. The College of Veterinary Medicine welcomed these students into its Early Admission Program during an afternoon ceremony in the Mara Conference Center in Trotter Hall.
Since being established in 1999, the Early Admission Scholars program has recruited the best and brightest undergraduate students who want to study veterinary medicine. After acceptance into the program, satisfactory completion of the 64 hours of pre-professional requirements, and at least three years of undergraduate work at Kansas State University, the scholars are guaranteed admission into the College of Veterinary Medicine.
Click to see the new class ...
"Qualifying for this program is very special because there are hundreds of applicants yearly for only a limited number of positions," said Dr. Ronnie Elmore, associate dean for academic programs, admissions and diversity programs. "These students represent the top 5 percent of Kansas State University students according to their college acceptance test scores. Being selected into the Early Admission Programs gives them the advantage of bypassing the regular applications process, which is already very competitive. For only 112 positions in each incoming veterinary class, we usually receive more than 1,000 applications."
Successful candidates in the Early Admission Scholars program must maintain a 3.4 grade point average during completion of the pre-professional requirements. At the beginning of the third year of their undergraduate studies, these scholars may petition for enrollment in the first year of the DVM degree program.
The College of Veterinary Medicine assigns a veterinary student mentor to each Early Admit Scholar to stimulate career and academic development and to provide orientation and access to college activities. The pre-veterinary students will attend regular meetings during the academic year to develop a sense of community and share their progress.
The 2015 class of Early Admission Scholars are: Brooke Bailey, Tecumseh; Eric Charboneau, Lebo; Grace Davis, Stilwell; Alexandra Davis, Overland Park; Ravneet Dhillon, Covina, California; Lane Forge, St. George; Breanna Fox, Lenexa; Hannah Grosko, Overland Park; Daria Hagan, Wichita; Emma Harding, Southlake, Texas; Ellie Holtaway, Carlsbad, California; Molly Jaax, Wichita; James Kice III, Richmond; Valerie Klassen, Lehigh; Chadron Koehn, Marshall, Missouri; Hallie Lucas, Leavenworth; Madison Ludewig, Lancaster, Pennsylvania; Sarah Myers, Olathe; William Patterson, Holton; Jackson Ralston, Overland Park; Kristin Reichert, Brookfield, Wisconsin; Katherine Rettmer, Leawood; Jaylin Rieck, Hartley, Iowa; Molly Roach, Shawnee ; Sarah Rogg, Olathe; John Sharpe, Fredericksburg, Texas; and MaRyka Smith, Hoyt.

Back row (from left): Ellie Holtaway, Alexandra Davis, John Sharpe, Chadron Koehn, James KIce III, Grace Davis, Sarah Rogg, and Valerie Klassen. Second row: Ravneet Dhillon, Brooke Bailey, Emma Harding, Molly Jaax, Eric Charboneau, Jackson Ralston, Lane Forge, Sarah Myers, Hannah Grosko, Breanna Fox and William Patterson. Front row: Kristin Reichert, Daria Hagan, Molly Roach, Hallie Lucas, Jaylin Rieck, MaRyka Smith, Madison Ludewig and Katherine Rettmer.
Dr. Charley Cull receives prestigious Mark Gearhart Memorial Graduate Student Award
Hard work has its rewards. Dr. Charley Cull, Oakland, Nebraska, is a graduate student in the College of Veterinary Medicine who has already completed a Doctor of Veterinary Medicine degree, but is in the process of working on a Ph.D. A research paper he wrote has earned him recognition as the 2015 recipient of the Mark Gearhart Memorial Graduate Student Award, which is presented by the Association for Veterinary Epidemiology and Preventive Medicine.
Click to learn more about the award ...
This annual award competition recognizes graduate students who are completing, or have just completed, advanced academic or professional training in veterinary epidemiology, public health or preventive medicine. The competition is based on the student's research that has resulted in a scientific manuscript for which the student is the primary author. As the winner, Dr. Cull just received a plaque and a $500 cash award at the 2015 Conference of Research Workers in Animal Diseases annual meeting in Chicago held Dec. 8.

Dr. Cull presented his paper, "Performance and carcass characteristics of commercial feedlot cattle from a study of vaccine and direct-fed microbial effects on Escherichia coli O157:H7 fecal shedding" as a featured speaker at the meeting for which he received an additional $500 to offset travel expenses. Dr. Cull attended the conference along with his Ph.D. professor, Dr. David Renter, professor of epidemiology in the Department of Diagnostic Medicine/Pathobiology.

"This is arguably the highest award for a graduate student in Charley's field, so we are extremely proud that he was chosen for this honor," Dr. Renter said.

"We put a great deal of emphasis on graduate programs and research in our department," Department Head Dr. M.M.Chengappa said. "Charley is a highly accomplished student who we believe will continue to make very meaningful contributions to beef cattle disease research. We congratulate him on doing such fine work."

"I am truly honored to be recognized for this year's Mark Gearhart Award," Dr. Cull said. "I believe that the combination of hard work and outstanding mentoring has made this research and award possible."

Dr. Cull's graduate education at Kansas State University has been supported in part by a special Coordinated Agricultural Project grant program through the U.S. Department of Agriculture's National Institute of Food and Agriculture. This grant is titled "Shiga-toxigenic Escherichia coli in the Beef Chain: Assessing and Mitigating the Risk by Translational Science, Education and Outreach" and is administered by a group of faculty who are beef food safety experts at Kansas State University, the University of Nebraska-Lincoln, Virginia Tech and the USDA Agriculture Research Service Eastern Regional Research Center. The grant program seeks to significantly advance evidence- and action-based beef food safety knowledge to protect public health.

Mark Gearhart (1956-1989) died in a plane crash in Sioux City, Iowa, in July 1989. He had been an active member of the AVEPM (then the ATVPHPM or "Teachers Association") for seven years, and did his undergraduate work at Ohio University in Athens, Ohio. Gearhart then earned his DVM at The Ohio State University in 1982. At the time of his death, he worked as a graduate research associate in the Department of Clinical Sciences at Colorado State University and was enrolled in a Ph.D. program in analytic epidemiology and dairy production. This memorial award was established to honor Gearhart's memory.

Dr. David Renter congratulates his graduate student, Dr. Charley Cull, upon receiving the 2015 Mark Gearhart Memorial Graduate Student Award.
VHC faculty host KHC Equine Seminar
The 4th Annual Kansas Horse Council, Horse Care 101 was held at Weber Arena and at Mosier Hall. There were 200 horse owners in attendance. Drs. Elizabeth Santschi, Chris Blevins, and Elizabeth Davis were speakers as well as special speaker Casy Winn, K-State Rodeo Coach. There was a live demo in Weber Arena with Casy Winn: Training Techniques, Basic Communication, and Ground Manners. Dr. Santschi presented on radiographs and lameness detection, Dr. Blevins demonstrated bandaging and emergency first aid and Dr. Davis on vaccinations.
Click to see pictures from the seminar below ...

Second-year student Christine Bartley takes the reins for a demonstration on the Veterinary Health Center's lameness locator. At left is Dr. Jarrod Younkin, equine surgery resident, who explains how the lameness locator works, which can be seen top of the horse's hindquarters.

Dr. Chris Blevins demonstrates the proper way to apply a wrap.


Dr. Beth Davis tells about the new Equine Performance Testing Center, for which a groundbreaking ceremony was held last month.


DR. Elizabeth Santschi (in purple) answers questions during her hands-on lab.

VHC names Willie's Pet of the Week winner
The Veterinary Health Center at Kansas State University has teamed up with K-State Athletics for the second year to bring you the Willie's Pet of the Week Contest during football season! This year, nearly 200 pictures were submitted and about 15,000 votes were cast. The top 10 pictures were evaluated and the winner was chosen and presented during the second quarter of the last home football game when K-State beat West Virginia.
See the winners below ...
This year's grand prize winner is Willie, submitted by Debbie Babcock, Lincoln, Kansas. The announcement was made during the K-State football game versus West Virginia.


1st Runner Up – Gizmo and Zoey, submitted by Trish Olson Mills, Manhattan, Kansas

2nd Runner Up – Willie, Teresa Burnett, Manhattan, Kansas.
Hot Topic: Dr. Bill Fortney contributes to USDA's new best-practice recommendations for canine Brucellosis

Brucellosis stinks — and in more ways than one – partly as a symptom, but mostly in diagnosis and treatment. It is a disease caused by an intracellular bacterial organism that can infect and pass between several species including humans.
Read more ...
| | | |
| --- | --- | --- |
| | | |
| | A Kansas State Veterinary Diagnostic Laboratory technician sets up a diagnostic bacterial culture to check for canine brucellosis. | |
In dogs, the diagnosis and management of canine brucellosis (Brucella canis) has been very problematic, but with help from a pet health expert at the Kansas State Veterinary Diagnostic Laboratory, the USDA's Animal and Plant Health Inspection Service has issued a new set of best practices for veterinarians and kennel operators.
Dr. William Fortney, director for Small Animal Outreach for the Veterinary Diagnostic Laboratory, is a widely recognized expert on the immunologic and pathologic aspects of small animal infectious diseases.
"Ever since this disease was first identified, there has always been a lot of confusion among small animal practitioners on how to diagnose the disease," Dr. Fortney explained. "While it has historically been thought of as a disease that causes abortions in dogs, it has many clinical signs that are often misinterpreted. This includes symptoms such as testicular swelling, uveitis and spinal arthritis. Veterinarians aren't always aware that they may need to consider the possibility of canine Brucellosis."
The Animal and Plant Health Inspection Service recognized there are also public health, population medicine and biosecurity considerations related to canine brucellosis. This aspect created a need to recommend proper protocols for how to manage infected animals, especially in breeding kennels where there can be widespread infections. The report cites a 2011 survey of state public health veterinarians that said at least 28 states have listed canine Brucellosis as a reportable disease, but fortunately the incidence in humans is very low. With the adoption of best practices listed in the report, the agency hopes to limit further transmission of canine Brucellosis.
In his work at the Veterinary Diagnostic Laboratory, Dr. Fortney has helped look at the difficulties in testing for canine brucellosis.
"There are several diagnostic tests available for practitioners who suspect canine brucellosis in their patients," Dr. Fortney said. "In the report, we found that several of these tests can potentially produce false positives and false negatives, meaning that multiple diagnostic tests may be needed. Because of the difficulty in detecting canine brucellosis, our report recommends annual testing, particularly in kennel operations."
If pet owners suspect their dog has canine brucellosis, Dr. Fortney recommends they should talk with their veterinarian to get the best information. To send samples for testing, pet owners are encouraged to work with their veterinarians, who can send samples to Kansas State Veterinary Diagnostic Laboratory, 1800 Denison Ave., Manhattan, KS 66506. These samples should be shipped in the same manner as all other diagnostic specimens. For more information, contact the laboratory at clientcare@vet.k-state.edu, 866-512-5650 or visit http://www.ksvdl.org.
Link to USDA-APHIS Best Practices Report: https://www.aphis.usda.gov/animal_welfare/downloads/brucella_canis_prevention.pdf
Regular features
Alumni Events and Continuing Education
See news and upcoming events below ...
VMAA presents Alumni Recognition Award to Dr. Brad Jackman, DVM class of 1987, at AAEP Conference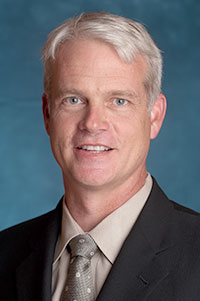 Dr. Brad Jackman, Oakdale, California, has been selected to receive a 2015 Alumni Recognition Award at the American Association of Equine Practitioners (AAEP) annual conference in Las Vegas, Nevada, on Dec. 7.
Dr. Jackman was born in Lawrence, Kansas. The son of a veterinarian, Dr. Jackman has been involved with horses his entire life. He graduated from Kansas State University in 1987 with a Doctorate of Veterinary Medicine. After graduation, he completed a one-year internship and three-year equine surgical residency at the University of Georgia. After his residency, he served as an instructor of surgery at both the Western College of Veterinary Medicine at the University of Saskatchewan and at Washington State University, where he became board certified in surgery during that time. He joined Pioneer Equine Hospital near Oakdale in 1995 and became a partner in the practice in 1996. In 2007, Dr. Jackman became the sole owner and CEO of Pioneer Equine Hospital
"KSU gave me the foundation and background to be successful and strive to promote the profession in an advanced medical and ethical manner," Dr. Jackman said. "I have always been proud of my educational training and Kansas State University. To be recognized by this university means a great deal to me."
Upcoming Alumni Receptions
North American Veterinary Conference - Jan. 17, 2016, Orlando, Florida
Nebraska Veterinary Medical Association Meeting - Jan. 22, 2016, Kearney, Nebraska
Western Veterinary Conference - March 7, 2016, Las Vegas, Nevada
The Kansas State Veterinary Diagnostic Laboratory is hosting its 5th Annual Conference. This year's topic is Small Animal Dermatology. The conference will be held at the Bluemont Hotel in Manhattan on Feb. 6, 2016. The conference will include the following topics: Dermatoses of the Paws and Claws: You can lick these hands down!, Controversies and Dilemmas in Veterinary Allergies and Infections, Case Presentations of Common Dermatoses: Bring your phone. It's Interactive!, Parasites & Pruritus: A Practical Approach, and Feline Alopecia. There will be 6 hours of CE Credit available.
Questions about Alumni or CE events?
Contact: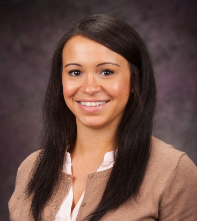 Ashley McCowan
Alumni and Events Coordinator
785-532-4833
amccowan@vet.k-state.edu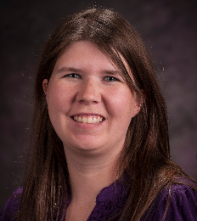 Dana Parker
Program Assistant
785-532-4528
dlaparker@vet.k-state.edu
Pet Friendly License Plate program in Kansas
The College of Veterinary Medicine has a new way to support shelter medicine in Kansas. The Pet Friendly license plate is available to Kansas residents statewide by visiting your local Kansas county treasurer's office.
See what the Pet Friendly plate looks like ...
News Ticker
More activities and accomplishments in the College of Veterinary Medicine:
Dr. Bonnie Rush was appointed as acting hospital director for the Veterinary Health Center. She recently attended the NBVME's North American Veterinary Licensing Examination (NAVLE) Item Writing Workshop in Philadelphia She has been appointed to the NAVLE examination committee. And Dr. Rush spoke at K-State Olathe about emergencies in equine medicine in a lecture open to high school students, parents, teachers and general public.
Dr. Erin Chamorro arrived as a new term clinical assistant professor in Small Animal Dentistry and the Pet Health Center (PHC). She received her DVM from Auburn University and has worked in private practice as an associate veterinarian.
Dr. Mike Apley presented at the National Institute for Animal Agriculture Symposium in Atlanta, Georgia, on the topic: Antibiotic Stewardship and Animal Agriculture.
Drs. David Biller and Diane Mason both presented at the 2015 West Indies Veterinary Conference in St. Kitts. Dr. Mason's topics: Cardiovascular crises, pain control, and case management. Dr. Biller's topics: Techniques and interpretation of radiographic images and ultrasound.
Dr. Manuel Chamorro-Ortega presented at the Laguna AMVEB conference in Mexico on the topic: Dairy Calf Health during the First 60 Days of Life.
Dr. Greg Grauer spoke at the 20th Annual North Carolina Veterinary Conference in Raleigh, North Carolina Companion Animal Academy meeting in Charlotte, North Carolina, as well as the Virginia Academy of Small Animal Medicine in Roanoke. Lecture topics were focused on management of chronic kidney disease.
Dr. Robert Larson spoke at the Council on Education in Chicago on public health.
The Beef Cattle Institute at Kansas State University has announced it is moving and taking the opportunity to expand it space to further enhance it mission in education, outreach and research. The new location is 1320 Research Park Drive, Manhattan, Kansas, 66502, and the phone is 785-564-7459. Please note this new address and contact information for your reference.
Márcio Gonçalves reminds everyone that the first TEDxMHK will be held Feb. 1 at the Student Union. In 2016, the TEDxMHK is themed after "Fueling Human Existence." TEDxMHK encourages attendees to see the many different perspectives that fulfill human needs ranging from technology and science to creativity and sustainability. Find more information at: http://tedxmhk.org/ and https://www.facebook.com/tedxmhk
Take the TEDxMHK Challenge: http://www.tedxmhk.org/wp-content/uploads/2015/10/TEDxMHKChallenge.pdf
CVM group excels at 2015 Conference of Research Workers in Animal Diseases
Please join us in congratulating the following award winners for their research presentations at the annual Conference for Research Workers in Animal Diseases (CRWAD) meeting held in Chicago, Dec. 7–8.
Dr. M.M. Chengappa was elected by CRWAD members to serve on its Executive Council for six years. He will be a Council Member for four years, then serve as the vice-president and then as the president.
Dr. Roman Ganta has just served as the president of the CRWAD Executive Council this year. He was also a Council Member for four years, then as the vice-president and president). "All-in-all, we have the best representation at the CRWAD from the faculty," Dr. Ganta said in reference to the KSUCVM's involvement in CRWARD. "We also receive awards nearly every year for the talks presented by our college scientists, such as those listed below."
Dr. Bonto Faburay, Research Assistant Professor, 1st place for his presentation entitled "Development of a recombinant subunit vaccine for Rift Valley fever."
Dr. Laxmi Uma Maheswar Rao Jakkula, Research Associate in Dr. Ganta's group, 1st place for his presentation on "Sequence Determinants Spanning -35 motif and Spacer Sequences Impacting Ehrlichia chaffeensis Sigma 70-Dependent Promoter Activity of Two p28 Outer Membrane Protein Genes."
Pragathi Belagola Shridhar, Ph.D. student of Drs. Jianfa Bai and T.G. Nagaraja, 1st place for her presentation entitled, "Quantification of Six Major Non-O157 Escherichia coli Serogroups in Cattle Hide Samples by Spiral Plating and Quantitative Multiplex PCR Methods."
Yin Wang, MS student of Dr. Weiping Zhang, received the Lynn A. Jones oral presentation award and 2nd place for her presentation entitled, "Characterization and Application of Monoclonal Antibodies Against Porcine Epidemic Diarrhea Disease."
Yulia Burakova, Ph.D. student of Dr. Jishu Shi, received the American Association of Veterinary Immunologists-American Association of Immuniologists Young Investigator Award and 2nd place for her poster presentation entitled, "Hydrogen peroxide inactivation of PRRS virus for vaccine preparation."
Help remember Dr. Wally Cash with a donation to the scholarship in his memory!

A new memorial brick has been placed in Centennial Plaza to commemorate the late Dr. Wally Cash, longtime anatomy instructor. A scholarship fund has been started in memory of Dr. Cash. If you're interested in contributing to this fund, please contact the CVM's Development Office in 103 Trotter Hall or call 785-532-4378.
Our apologies to Anthony Wallace, who works in the Vet Med Cafe in Trotter Hall. We neglected to publish his Halloween photos last month when he took on the role of Steve Rogers, aka Captain America.
Third floor of Coles Hall is looking very festive thanks to decorations provided by Sun Johnson in CVM facilities.
Click here to see the New Arrivals/Recent Departures at the CVM ...
Welcome to:
Dr. Yulan Xiong, A&P, Assistant Professor
Dr. Chandramouli Kondethimmanahalli, DM/P, Postdoctoral Fellow
Julie Eisenhut, DM/P, Senior Administrative Assistant
Jinping Fu, KSVDL, Research Assistant
Aiswaria Padmanabhan, KSVDL, Research Assistant


Farewell to:

Houston Sorell, KSVDL, Research Assistant
Dr. Roger Fingland, VHC, Associate Dean/Professor
Su Liu, Dean's Office, Accountant II
Dr. Faqir Muhammad, A&P, Research Assistant Professor


Lifelines is published each month by the Development Office at the College of Veterinary Medicine. The editor is Joe Montgomery, jmontgom@vet.k-state.edu.
Lifelines index

Download a printable version of Lifelines (this is condensed and has less information than above)