October 2015 - Vol. 10, No. 10
Top Stories
Birthing Center delivers at Kansas State Fair
An annual tradition has received some upgrades in recent years and continues to be one of the most popular exhibition halls at the Kansas State Fair in Hutchinson. It's called the Birthing Center and this year it has really it has new life — in more ways than one.
"Last year we added the dystocia cow simulator to the Birthing Center," said Dr. Dave Rethorst, outreach director for the Beef Cattle Institute. "It's really fun to watch these kids that don't know what pulling a calf is about. They complain about it being slimy, but they get to put plastic sleeves over their arms, so they're okay.
Read more ...
| | | |
| --- | --- | --- |
| | | |
| | Dr. Dave Rethorst and KSUCVM student ambassadors Megan Spencer and Diane Larson show newly born piglets. | |
| | | |
| | A pair of youngsters aspire to be future veterinarians at the Kansas State Fair in Hutchinson. | |
| | | |
| | "Thank you to this crew for all of their efforts, Erin Schwandt, Kelly Oliver and Steve Bartle!," Dr. Dave Rethorst said. "There were lots of long hours at the birthing center with eight calves and 26 piglets in addition to going thru just over 4,500 sleeves pulling the baldy calf out of 1407. Thank you to all involved. Even with all of that, the hardest day was clean up day on the Monday after the fair was over and hauling everything back to Manhattan." | |
"We have them reach in, find the legs and pull out an artificial calf. The dystocia cow gives us a chance to do some education and talk about the food supply."
In addition to Dr. Rethorst, other CVM faculty help out at the Birthing Center, such as Drs. Dan Thomson, Bob Larson, Nora Schrag and Mike Apley.
Fourth-year students are sent to help out at the booth and one pair of students is there through the duration of the fair serving as ambassadors. This year the ambassadors were Megan Spencer and Diane Larson.
"Their responsibility is primarily the night duty," Dr. Rethorst said. "The students did a real nice job of interacting with the public. We usually had one of the day students stationed with the sows, one by the cows and one or two helping with the simulator cow. Their job was to answer questions from the public, and if they didn't know the answer, they could check with the faculty or me to help come up with an answer."
Megan Spencer told the Hutchinson News in a local story that being an ambassador was a great learning experience (see full story here: http://www.hutchnews.com/fair/kansas-state-fair-veterinary-students-help-with-new-life-at/article_5ab37c30-39b0-5752-a076-07e9415da3f8.html)
This year the Birthing Center featured cows and pigs, but it's not always the same animals from year to year.
"We didn't have pigs a few years ago because of the PED virus, but we did have pigs two years ago and this year," Dr. Rethorst explained. "That's been a big plus. We couldn't have any ducks or chicks because of the avian flu this summer. Norm [Karlin] for the State Fair did a 'Fowl Facts' presentation every day to explain why there weren't birds there. The plan is to add some more sessions, such as 'Ask the Rancher' next year."
The Birthing Center is also sponsored in part by the Kansas Veterinary Medical Association. Dr. Rethorst noted that the KVMA's director, Megan Kilgore, was on hand to help out as well as regional veterinarians such as Dr. Dayul Dick, class of 1986, a practitioner in South Hutchinson who arranged for cows to be brought to the Birthing Center.
Dr. Rethorst said it was a successful event.
"There's been really nice crowds the last two years," he said. "The first weekend is always the big weekend, and during the week we have school field trips coming through, so we stay busy. "
He said he personally enjoys helping the fourth-year students.
"It's fun to interact with the students in that environment and get to know them a little better, and watch how they interact with the public and answer questions," Dr. Rethorst said. "For some of the fourth-year students, it is their first time around large animals like this and they have never been around a cow or a pig giving birth before, so it was quite a learning experience for them."
SCAABP sends big group to annual conference; Four K-State students earn AABP scholarships
Fifteen members of Kansas State University's Student Chapter of the American Association of Bovine Practitioners attended the annual conference of the American Association of Bovine Practitioners in New Orleans, Louisiana, Sept. 17-19.
Four of the students were chosen to receive three different scholarship awards presented at the conference.
Read more ...

Back row: Ben Bennet, Maxwell Beal, Dr. Dave Rethorst, Kaitlin Foley, Jennifer Fallon, Matt Temaat and Dr. Mike Apley. Front row: Savannah Isely, Jessica Eisenbarth , Bayli Endicott, Megan Mclaughlin, Bobbi Ann Shanks, Chris Eckert, Lauren Christensen
| | |
| --- | --- |
| | |
| | Jacob Hagenmaier, Lacey Robinson, Ellen Unruh and Dr. Kaitlynn Abell were each named as recipients of various AABP scholarships. |
| | |
| | Ben Bennett, Baylie Endicott, Megan Mclaughlin and Matt Tematt joined each other as a team for the Quiz Bowl. |
Third-year student Ellen Unruh, Rantoul, Kansas, was selected as one of only seven recipients of an Amstutz Scholarship, worth $7,500. The purpose of the AABP Amstutz Scholarship is to attract adequate numbers of well-trained veterinarians to enter food animal practice, in general, and bovine practice, specifically. The award is named in honor of the late Dr. Harold E. Amstutz, who was a longtime veterinary professor at Purdue University.
Two fourth-year veterinary students, Jacob Hagenmaier, Randolph, Kansas, and Lacey Robinson, Olsburg, Kansas, were selected as recipients of a $5,000 AABP Foundation-Zoetis Scholarships. The scholarship was established to provide educational enrichment opportunities to steer outstanding students toward careers in bovine veterinary practice and to provide them with unique educational experiences to maximize their preparation for bovine practice of the future.
Dr. Kaitlynn Abell, Ocala, Florida, a graduate student in pathobiology, received third place in the 2015 AABP Graduate Student Awards, worth $1,500. Her winning presentation, "Effect of vaginal temperature on behavior patterns of Mannheimia haemolytica challenged beef heifer calves," was one of 55 total presentations in a graduate student competition.
Some of the Kansas State University students participated as student delegates and attended committee meetings, while the whole group was invited to a student reception hosted by Elanco Animal Health and Kansas State University's veterinary alumni reception. Other activities included a student job fair, a corporate gala sponsored by Merck Animal Health, a quiz bowl and a 5k run. Sponsorship of the trip was provided by the Kansas State Veterinary Diagnostic Laboratory and the Beef Cattle Institute.
"Attending the AABP convention is only one of many activities the KSU-SCAABP is involved with," said Dr. Gregg Hanzlicek, assistant professor. "This is an extremely active club. The number and quality of activities have taken off the last few years due to the membership and leadership provided by last year's club president, John Dwyer (Class of 2016) and his team, and now this year's president, Bobbi Shanks (Class of 2017) and her team. I am proud to be a SCAABP faculty adviser, and KSVDL has been very happy to have had the opportunity to sponsor many of the club activities over the last several years."
The full list of attendees included second-year students: Maxwell Beal; Ben Bennett; Jessica Eisenbarth, Hoyt, Kansas; Bayli Endicott, Fort Scott, Kansas; Megan Mclaughlin, Olathe, Kansas; and Matt Temaat, Oakley, Kansas; third-year students: Lauren Christensen; Jennifer Fallon; Kaitlin Foley; Chris Eckert, Sterling, Kansas; Savannah Isely, Bird City, Kansas; Bobbi Ann Shanks, Columbus, Kansas; and Joanna Wilson, Manhattan; and fourth-year students: Lacey Robinson and Jacob Hagenmaier.
The K-State Student Chapter of the AABP represents at the annual conference in New Orleans.
Video Feature
Emergency Team Introduces Students to Rescue Techniques
When there's an emergency situation and a down horse needs to be moved, first responders and veterinarians need to know how to safely transport the injured animal. At the start of the fall semester, a group of fourth-year students from the Kansas State University College of Veterinary Medicine were introduced to basic technical large animal rescue techniques.
Watch the video at regular size ...
Video produced by Joseph Chapes and Kent Nelson, technology coordinators from
Computing and Technical Support (CATS). See more CVM videos at our YouTube site: youtube.com/KSUCVM
Meet the CVM's new Executive Director of International Programs: Dr. Keith Hamilton
The College of Veterinary Medicine at Kansas State University has announced the hiring of Dr. Keith Hamilton as its new executive director for international programs.
Click here to learn about Dr. Hamilton and this new position in the CVM ...
| | | |
| --- | --- | --- |
| | | |
| | Dr. Keith Hamilton visit Harbin, China, while in his previous position with the World Organisation for Animal Health (OIE). | |
Dean Tammy Beckham said, "This is a new position within our college designed to broaden our educational curriculum while also helping to create new opportunities for research growth and international collaboration for our faculty. Dr. Hamilton brings a unique background and skillset that aligns precisely with this position. His role in our college will help further support the university's 2025 vision to become a top 50 public research university, and we are thrilled to have him join our college."
Dr. Hamilton spent the last eight years with the World Organisation for Animal Health (OIE) where he led and developed programs for strengthening preparedness against emerging diseases and pandemics, global biological security, capacity building through twinning and international network building, and working on global rinderpest post-eradication efforts.
"Global health has significantly benefitted from international discussion which has led to a common understanding that long term well-being depends on the sustainable health of humans, animals and the ecosystem," Dr. Hamilton said. "I'm looking forward to working with scientists and students at K-State to build on the current impressive international program to further facilitate opportunities which will enrich their careers and contribute to improved global health and well-being."
The executive director for international programs will specifically work to identify areas where the College of Veterinary Medicine and Kansas State University can participate in international programs such as the global health security agenda, biological threat reduction, OIE twinning programs, human-animal interface activities, work with FAO and USAID on capacity building, and the global one health initiative — working with faculty to identify opportunities and work to write grants and obtain extramural funding to support these activities.
The position will encourage and work with faculty and students on global initiatives such as capacity building and international development; facilitate foreign exchange of veterinary students, faculty and staff for educational enhancements and to provide contributions to the field of international veterinary medicine; helping students, faculty and staff contribute to the understanding of international veterinary medicine and animal health globally; develop and facilitate international veterinary learning experiences in the form of externships for professional students; evaluate potential to offer a certificate in international veterinary medicine for Doctor of Veterinary Medicine students; teach courses on international veterinary medicine; and highlight for students the potential role of veterinarians in policy and/or technical expertise in national government, international organizations, nongovernmental organizations ,etc.
Dr. Hamilton will work closely with Dr. Walter Renberg, professor and section head for small animal surgery as well as the director of international programs for the College of Veterinary Medicine. The two will work together to further international efforts across the college and university in research and teaching.
Dr. Hamilton holds a master's degree in control of infectious disease from the London School of Hygiene and Tropical Medicine, and a degree in veterinary science from the Liverpool University Veterinary School, UK; graduated 1997. Dr. Hamilton is a Member of the Royal College of Veterinary Surgeons. Dr. Hamilton spent several years in clinical mixed animal practice and field disease control programs in the UK and overseas before joining the UK Government as a senior veterinary adviser. He was then seconded to the World Organisation for Animal Health, initially to build international pandemic preparedness in response to zoonotic H5N1 highly pathogenic avian influenza.
More Headlines
CVM Faculty reap rewards and recognition: Kudos to Drs. Mike Apley, Dana Vanlandingham, Steve Stockham and Mike Cates
Good things are said to come in threes, but this month, the CVM received a +1 in terms of faculty recognition. What distinctions did this foursome receive?
Click here to find out ...
Dr. Mike Apley joins special White House council
The U.S. departments of Health and Human Services, Agriculture and Defense have appointed Kansas State University's Dr. Mike Apley, professor of production medicine and clinical pharmacology, to the Presidential Advisory Council on Combating Antibiotic-Resistant Bacteria.
Antibiotics reduce illness and death from infectious diseases. However, an increasing number of bacterial infections no longer respond to our most powerful antibiotics, putting patients at risk for severe infections and even death. Detecting, preventing, and controlling antibiotic resistance requires a strategic, coordinated and sustained effort. The work of the advisory council complements other federal efforts to preserve the effectiveness of antibiotics, strengthen surveillance, prevent the transmission of antibiotic-resistant bacteria, further new research, and improve international coordination.

Dr. Apley, who holds the Edwin J. Frick Professorship in Veterinary Medicine in the College of Veterinary Medicine, is a nationally recognized expert in antibiotic resistance. Read the government's announcement of his appointment here.
Royal Entomological Society of London names Kansas State University's Dr. Dana Vanlandingham as a new Fellow
Dr. Dana Vanlandingham, assistant professor of virology in the College of Veterinary Medicine at Kansas State University, has just been named as a Fellow by the Royal Entomological Society of London. She was nominated by Dr. Anthony A. James, distinguished professor of microbiology and molecular genetics at the University of California, Irvine, and member of the National Academy of Sciences.
"It's quite an honor to be nominated by Dr. James and an even bigger honor to be accepted as a Fellow of the society," said Dr. Vanlandingham, who works at Kansas State University's Department of Diagnostic Medicine/Pathobiology. "This society has been around since 1833 and I saw that Charles Darwin was a member so this is very exciting."
Department Head Dr. M.M. Chengappa said, "This is an outstanding accomplishment. We're very lucky to have faculty of such high caliber in our department and college."
Dr. Tammy Beckham, the dean of the College of Veterinary Medicine added, "This kind of recognition helps create a global reputation of excellence for Kansas State University. We're very proud of Dr. Vanlandingham and look forward to seeing her continue to make profound contributions in animal health research as her career progresses."
Dr. Vanlandingham specializes in zoonotic viruses transmitted by mosquitoes and conducts her research at Kansas State University's Biosecurity Research Institute. She currently has more than $2.2 million in funding as a principal investigator and 58 peer-reviewed publications.
"My research is focused on the interactions between arboviruses, the mosquito vector and the vertebrate host," Dr. Vanlandingham said. "We have several projects working on viruses such as chikungunya, Japanese encephalitis and Rift Valley fever in various mosquito vectors."
Fellowship in the Royal Entomological Society is based on the criteria of making a substantial contribution to entomology, through publications or other evidence of achievement. A "Committee of Council" reviews applications and nominations, looking at achievements possible over six years of productive work. Fellows are entitled to make use of the title "Fellow of the Royal Entomological Society" and the suffix "FRES" as an academic qualification.
Dr. Vanlandingham is part of Kansas State University's "Academy of Fellows" that was established in 2013 to honor faculty members who are nominated or elected by their colleagues as Fellows in their discipline-based professional societies. The goals of the Academy are to bring junior colleagues to the forefront by nominating them for awards and to further 2025 goals.
Dr. Steve Stockham receives 2015 ASVCP Educator Award from American Society for Veterinary Clinical Pathology
Dr. Steve Stockham, professor of veterinary clinical pathology in the College of Veterinary Medicine at Kansas State University, has been named as the recipient of the 2015 ASVCP Educator Award from American Society for Veterinary Clinical Pathology. The award is recognition of Dr. Stockham's contributions to clinical pathology education, which were cited as "diverse and far-reaching," and will be presented at the society's business meeting in Minneapolis in mid-October. ­­­
"I'm extremely fortunate to be recognized for my teaching activities by my colleagues in the ASVCP," said Dr. Stockham. "There are many very dedicated and talented clinical pathologists in academia and we are privileged to have intelligent and motivated students in our courses and programs."
Dr. Melinda Wilkerson, director of the Clinical Immunology/Flow Cytometry Laboratory in the Department of Diagnostic Medicine/Pathobiology, nominated Dr. Stockham for the educator award.
"I have witnessed Dr. Stockham's teaching approach in the sophomore veterinary clinical pathology course at K-State and am amazed by his ability to engage students and to model for them complex thought processes that allows them to apply pathophysiology and principles of clinical pathology in clinical cases," Dr. Wilkerson said. "Students in his class have the opportunity to demonstrate their learning by being active in the process for he challenges them to think and apply the course material. Dr. Stockham also provides students many opportunities to practice what they are learning so they develop strategies that increase their chances to file the information into long-term memory. I have also personally benefited from Dr. Stockham's mentoring and successfully passed the AVCP board exam in clinical pathology in 2003."
Department head Dr. M.M. Chengappa added, "Dr. Stockham is an outstanding teacher and mentor, as well as a true asset to our department and college. It says a lot about him as an instructor and as a person that his colleagues as well as his students hold him in such high regard to nominate him for this award that recognizes him on a national level. We are fortunate to have a man of his caliber in our department."
Dr. Stockham earned a bachelor's degree in 1970 and a Doctor of Veterinary Medicine in 1972, both from Kansas State University. He then earned a master's degree in pathology from Michigan State University. He is a Diplomate of the American College of Veterinary Pathologists, an honorary member of the European College of Veterinary Clinical Pathology, and was elected to the "Hall of Fame" of the European Society of Veterinary Clinical Pathology in 2013. He has been a faculty member at Kansas State University for 14 years during which he has been actively engaged in teaching, diagnostic service, research and institutional service. Throughout his academic career, Dr. Stockham has been involved in teaching in many ways including veterinary and graduate student instruction, resident training, curricular changes and faculty development.
Overall Dr. Stockham has 38 years of teaching experience in the veterinary curriculum, with 31 years as a primary instructor and course coordinator. Most of his classroom teaching has been in veterinary clinical pathology courses in which he uses a combination of lectures, case-based discussions and on-line microscopy methods to engage students and promote learning. His instructional activities have led him to receive 25 teaching awards during the past 28 years, such as the prestigious Norden/Pfizer Distinguished Teaching Awards in 1987, 1998 and 2012; the Bayer Animal Health Teaching Excellence Award in 2005, 2009 and 2013; and the William T. Kemper Fellowship for Excellence in Teaching in 1994.
This award was formally announced by the American Society for Veterinary Clinical Pathology in its September 2015 newsletter, which can be found here: http://www.asvcp.org/pubs/newsletters/2015_ASCVP_September_Newsletter.pdf
| | |
| --- | --- |
| | |
| | Dr. Michael Cates shows the 2015 Special Service Award plaque from the Kansas Public Health Association. |
| | |
| | Dr. Michael Cates accepts the Kansas Public Health Association's Special Service Award while Chairperson Dr. Mark Thompson watches. |
Dr. Michael Cates receives Service Award from Kansas Public Health Association
Dr. Michael Cates, director of the Master of Public Health program at Kansas State University, has just received the 2015 Special Service Award from the Kansas Public Health Association at its annual conference this month.
"Dr. Cates represents a rare combination of specializations with both DVM and MPH degrees," said Dr. Mark Thompson, chairperson of the association and project director for Healthy Kansas Schools for the Kansas State Department of Education. "As such, he has provided tremendous contributions to Kansas by highlighting the importance of animal health to public health, a connection unfamiliar to the general public. Mike has helped improve the interdisciplinary graduate public health program at KSU, growing student enrollment from 26 students in late 2008 to over 90 today, and aiding the program in receiving accreditation by the Council on Education for Public Health in 2014.
"I have really enjoyed my work with the Master of Public Health program faculty and students at Kansas State University, as well as my interactions with many other individuals and groups interested in Kansas public health," Dr. Cates said. "I will always consider this unexpected honor a highlight of my time in Kansas, and I now hope K-State will build upon the recent successes of our MPH program and continue our engagement with public health leaders throughout the state."
In addition to being the director of the Master of Public Health Program, Dr. Cates is also a professor in the Department of Diagnostic Medicine/Pathobiology in the College of Veterinary Medicine.
"Dr. Cates has done a tremendous job in establishing and leading the MPH program at K-State," Department Head Dr. M.M. Chengappa said. "He's an excellent educator in the fields of public health and zoonoses. Our department is fortunate to have him on our faculty."
Dr. Cates was also commended for his service as a director and officer on the boards of the Mercy Regional Health Center in Manhattan and the One Health Commission in Washington D.C. He has been active in the Kansas Public Health Systems Group and the Kansas Public Health Workforce Development Coordinating Council. Dr. Cates was also recognized for his membership with the Flint Hills Wellness Coalition and the Riley County Public Health Advisory Council. He currently serves as director-at-large for the Kansas Public Health Association.
"Mike has created a tremendous footprint in Kansas public health in a relatively short period of time," Dr. Thompson added. "His contributions to the Kansas State University College of Veterinary Medicine, the MPH program, KPHA and other initiatives with which he has been involved will be felt for years, if not decades, to come."
K·Coe Isom, Kansas State University's Beef Cattle Institute launch strategic partnership to support US beef industry
K·Coe Isom and the Beef Cattle Institute at Kansas State University will work together and with the beef industry to provide educational and communication resources on sustainability topics under an agreement unveiled Tuesday, Sept. 22, at the university.
Read more below ...
Dr. Dan Thomson, director of the Beef Cattle Institute, thanks K-Coe Isom CEO Jeff Wald at the public unveiling of the pair's new partnership.
The partnership focuses on two key areas:
• Online sustainability education and training. This project will add beef sustainability training for producers as an option they can access on the Beef Cattle Institute's existing Beef Quality Assurance platform so they may learn from the latest research on animal care, environmental, economic and community-worker engagement issues and decide if some of these practices are a good fit to add to their operation.

• Hosting a beef sustainability knowledge summit. This summit will provide a vehicle for bringing multiple stakeholders together to share the latest academic research, market trends, consumer communication ideas and best practices on the key categories of animal care, economic, environmental and worker-community engagement issues related to the beef industry. The purpose of the summit will be to further education, communication and dialogue across the entire value chain.

"In the coming decade, the food and agriculture industry will be facing significant challenges: shifting consumer preferences, natural resource scarcities, increasing demand for protein in emerging economies and more extreme weather events. All of this adds up to an unprecedented level of market risk," said Sara Harper, director of sustainability and supply-chain solutions at K·Coe Isom.

"Together with K-State, we're creating new opportunities for beef producers to add to their knowledge on topics that we believe could significantly help them manage against these future risks," Harper said. "We are excited to work with K-State and we hope others in the industry will join our efforts to bring good information to the public and to producers who may not always have the tools they need to communicate how they are improving on sustainability issues."

"K·Coe Isom's roots originated in rural communities throughout Kansas, and over the past 85 years, we've worked with operators that impact one out of every five head raised in America," said Jeff Wald, CEO of K·Coe Isom. "We are truly excited in launching this strategic initiative with the Beef Cattle Institute. As certified accountants and business consultants, K·Coe Isom brings years of expertise on financial and tax management, beef feedlot financial benchmarking, feed yard auditing and supply-chain sustainability solutions. Our firm has a history of being trusted financial and business advisors for our clients, and shepherding their confidential data continues to be a vital function of our role in serving them well."

Founded in August 2007, Kansas State University's Beef Cattle Institute creates a collaborative environment to provide beef producers with the most current education, research and outreach available.

"Through this partnership, we will focus on bringing world-class sustainable beef and management education and training programs for producers and food companies," said Daniel Thomson, institute director. "Nobody cares more about sustainability in the beef industry than beef producers. Beef consumers need a clear, unbiased source of information about beef sustainability. As servant leaders to the beef industry, we at Kansas State University are obligated by the land-grant mission to provide resources for ranchers, feedlot operators, packers, retailers, and others directly involved in producing safe, wholesome, responsible beef globally while providing beef consumers with the facts."

For more information on the agreement, contact, Harper at sharper@kcoe.com or 703-209-9484.

K·Coe Isom leads, nationally, as consultants and CPAs in the food and agriculture industry that comprises two-thirds of the firm's business. K·Coe Isom was formed in January 2015 with the merger of two powerhouse firms in the food and agriculture industry: Kennedy and Coe and Matson and Isom. Every day, K·Coe Isom makes farm operations stronger and preserves families' assets for future generations. The firm is solidly embedded throughout the food-supply chain — from policy to plate — working with producers, input suppliers, processors, packagers, distributors, biofuel manufacturers, equipment dealerships, landowners, lenders, and many agencies and policy organizations that support the industry. K·Coe Isom serves domestic and international clientele from 17 coast-to-coast offices. The firm also has Midwestern and Northern California regional strengths in community banking, construction, education, healthcare, manufacturing, and technology. For more information, visit kcoe.com.

The mission of the Kansas State University Beef Cattle Institute is to serve the beef industry and beef consumers through critical evaluation, open discussion, education and on-farm implementation of every day beef production management and cattle health. The Beef Cattle Institute faculty, staff and students work diligently to conduct timely, relevant research, education and outreach to advance cattle health and well-being, cattle production management, industry economic sustainability, environmental responsibility and safe, wholesome beef. For more information, visit beefcattleinstitute.org.
CVM hosts second annual reunion of U.S.-China Joint DVM Program
The U.S.-China Center for Animal Health in the Kansas State University College of Veterinary Medicine welcomed special guests - senior executives of the Consulate General of China in Chicago, American Veterinary Medical Association, Zoetis, Banfield Pet Hospital and a representative from the USDA Animal and Plant Health Inspection Service, as well as deans from five partnering veterinary colleges in the U.S., Europe and China as part of its second annual reunion event held Sept. 26 and 27.
Read more below ...
| | |
| --- | --- |
| | |
| | Yaoqin Shen recounts her summer experience working in the economic division office of the AVMA. She told how she just had an article published by DVM360.com about the gender wage gap, which she put together during an externship with the American Veterinary Medical Association (AVMA) this past summer. The article is based on the AVMA's 2015 Employment Survey, and can be found here. |
| | |
| | Dr. Trevor Ames, dean at the University of Minnesota College of Veterinary Medicine, explained how the rest of the students in the college benefit from have Chinese students as classmates. |
| | |
| | Dr. Qijing Zhang, associate dean at the Iowa State University College of Veterinary Medicine, says he looks forward to having more students at Iowa State. |
The reunion centered around reports from the 16 students in the U.S.-China Joint DVM Program who have all attended or are attending Kansas State University for pre-veterinary studies. Twelve of those of the students are now in the first, second and third years of their DVM programs at three different universities. Six students are at Kansas State University, five are at the University of Minnesota and one is at Iowa State University.
"It is exciting to see that the program has become reality and grown bigger since it was an idea five years ago," said Dr. Jishu Shi, director of the U.S. China Center for Animal Health. "Our focus on this program is to train future trainers of veterinary medicine for China. We hope that the students will go back to China to become faculty members teaching the next generation of students in China. The program also creates an opportunity for the world's future most influential leaders in animal health to become colleagues and best friends now"
"As we start to look at the world being more globalized, and how we address critical challenges in both animal and human health, this center and the students that are emerging from this are absolutely critical to the future," said Dr. Tammy Beckman, dean of the College of Veterinary Medicine.
Dr. Enmin Zhou, dean of Northwest A&F University's College of Veterinary Medicine, explained why it's important for Chinese students to study in the United States. "The students have to be here physically to understand the differences between the Eastern and Western culture for veterinary medicine, especially for the North American veterinary system in comparison to the Chinese. The students will experience how much we are behind and what we need to learn in order to build and to improve the veterinary training program in China."
The reunion event was created for the students attending DVM programs at different schools to connect with and learn from each other through sharing their experiences in the pre-veterinary program at K-State, summer learning opportunities and respective DVM studies.
Huan Zeng, now a first-year DVM student at the University of Minnesota, talked about her experience of pre-veterinary study at K-State. "I took nine courses last year and I can feel that every instructor tried their best to use different ways to stimulate students to think and to learn."
"I feel in my pre-vet year, not only did I broaden my horizons in my professional field, but also I became more mature emotionally — more mature to tackle the stress coming from academics or relationships," said Chiyu Guan, a first-year DVM student at Kansas State University. "I think that's very important to prepare me for the DVM program."
Qiu-Wen Kou, a sophomore DVM student at K-State compared her learning experiences in the U.S. and China. "One of the most common questions that I have been asked since I have been here is that, what is the difference between DVM program in the U.S. and in China? We have 135 hours for gross anatomy lab, compared to 16 hours in China. I cannot believe I have spent so much time with those specimens."
"Last year, we had the most intense course load, but it was very fun," said Yi Ding, a junior DVM student at University of Minnesota. "I felt satisfied at learning a lot every day."
All the students expressed their appreciation to people who have supported them.
"This year, I got a car. If you have a car, you actually cannot go far unless you have fuel," said Aolei Chen, a sophomore DVM student at the University of Minnesota. "All the people here — you are my fuel. You took me far away from China to the U.S. — 7,500 miles across the Pacific Ocean. I believe we could go further onto the international stage sometime in the future."
The U.S.-China Joint DVM Program is sponsored by Kansas State University, the China Scholarship Council, International Veterinary Collaboration for China/Zoetis, the Chinese Veterinary Medical Association. The U.S.-China Center for Animal Health coordinates and leads the partnership in mobilizing the program.
This reunion also created an opportunity for supporters to review the program.
"It's great to listen to the students sharing their experiences and to know that our investment has been worthwhile," said Dr. Tony Tan, group director of Business Development and Global Alliances for Zoetis. "I'm confident this is the best investment Zoetis has made to make a difference in veterinary education in China"
Jun Liu, the deputy consul general of China in its Chicago office told the students, "We are very proud of you. This is a prestigious program. In my opinion you're already standing on giant shoulders so you can make a big difference once you graduate and return to China. You can make history."
The program also partners with Banfield Pet Hospital, the American Veterinary Medical Association (AVMA), U.S. Department of Agriculture (USDA), University of California Davis (UC Davis), University of Minnesota (UMN), Iowa State University (ISU) and 12 agricultural universities in China. This unique collaboration with universities, governments and animal health industry in the U.S. and China creates unprecedented learning opportunities for students in the program. This summer, some students have had internships at Banfield Pet Hospital, AVMA and UDSA.
"We have had two students who are working with and have worked with Banfield. They are completely model students and model people," said Dr. Dan Aja, chief medical officer for Banfield Pet Hospital. "At Banfield, we feel like it's our responsibility to lean in and share best practices that can help the veterinary profession grow, not just in China, but globally. It's really, really important."
Dr. Joseph Kinnarney, president of the American Veterinary Medical Association told students, "History will be made when you go back to China. As president of the AVMA, I will help you. I will be committed to helping the Chinese Veterinary Medical Association and the Chinese veterinary profession to enhance and grow. Worldwide, we have to have a strong 'One Health, One Profession' in order to meet the needs of the world."

First row (from left): Dr. Lei Wang, Tony Tang (Group Director, Zoetis), Dr. Joseph Kinnarney (President, AVMA), Dr. Ralph Richardson, Qijing Zhang (Associate Dean, ISU), Dr. Frank Blecha, Dr. Daniel Aja (Chief Medical Officer, Banfield), Dr. Trevor Ames (Dean, UMN), Dr. Tammy Beckham, Dr. Michael Lairmore (Dean, UC Davis), Jun Liu (Deputy Consul-General of China in Chicago), Dr. Theo Kanellos (Director, Zoetis), Dr. Wenjun Ma
Second row:Dr. Jishu Shi, Shen Li, Qiuwen Kou, Yiping Zhu, Aolei Chen, Bo Liu, Zhe Wang, Xiaotong Wu, Dr. Ronnie Elmore, Dr. Robert Goodband, Dr. Enmin Zhou (Dean, Northwest A&F University)
Third row: Yeshan Tong (Consul, Consulate General of China), Huan Zeng, Yi Ding, Chiyu Guan, Feng Yu, Lindsey Hulbert, Tracy Hou, David Church (Vice-Principle, the Royal Veterinary College, University of London), Dr. Jianfa Bai

Fourth row: Jian Luo, Jing Li, Zhen Yang, Meng Li, Zezhong Zheng, Yunzhi Luo, Dr. Gary Anderson
Not pictured: Dr. Rick Tanner (USDA APHIS District 5)
Does your pet have what it takes to become Willie's Pet of the Week?
The Veterinary Health Center at Kansas State University has teamed up with K-State Athletics for the second year to bring you the Willie's Pet of the Week Contest this upcoming football season!
Read more below ...
K-State fans are encouraged to submit a photo of their pet dressed in their K-State best on the K-State Sports Facebook page. Fan photos will be shown during home football games and the contest will feature fan voting to determine the top 10 best photos. Fans can submit photos and vote daily until Nov. 22.
On Nov. 23, the winners will be chosen from the top 10 fan-voted photos by a celebrity panel. The grand prize winner will be awarded a prize package including suite tickets to the Dec. 5 K-State game against WVU, a VHC gift basket and a photo shoot with Willie for next year's program promotion.
Visit http://bit.ly/VHC_WilliesPetOfTheWeek to submit photos and vote for your favorite!
The Veterinary Health Center at Kansas State University provides animal health services ranging from annual wellness exams for companion animals, equine and farm animals, to specialty services by board certified veterinarians.
The VHC has more than 100 years of commitment to the human-animal bond and the health and welfare of animals. Come visit us at the VHC. We are here to discover, to teach and to heal.
Hot Topic: RVT Christine Hackworth discovers new tapeworm parasite in Maned Wolf

A tapeworm parasite more typically found in domestic dogs and cats has been discovered in a Maned Wolf from Manhattan's Sunset Zoo. The discovery, thought to be the only known incidence of the parasite in a Maned Wolf, was made not by a faculty veterinarian or researcher, but by a vigilant registered veterinary technician in the Veterinary Health Center at Kansas State University's College of Veterinary Medicine: Christine Hackworth. This class of tapeworm parasites are called Mesocestoides.
Read more ...
| | |
| --- | --- |
| | |
| | Christine Hackworth, a registered veterinary technician, made a rare discovery while assisting in the care of a Maned Wolf at Manhattan's Sunset Zoo. |
Hackworth works in the zoological medicine and dermatology sections of the Veterinary Health Center. Her work was notable enough that she wrote up the finding in the latest issue of the Journal of Zoo and Wildlife Medicine.
"I happened to come across it in a fecal sample submitted for testing," Hackworth said. "I dissected a tapeworm segment that was present on the feces. This is the first reported case in a live captive animal, so it was just by luck that I found it, but I knew it was something worth pursuing."
Dr. David Eshar, assistant professor in companion exotic pets, wildlife and zoo animal medicine helped review and co-author Hackworth's discovery.
"Veterinary care of zoo animals is becoming more and more sophisticated and requires teamwork and the joined skills of the animals' keepers, veterinarians and veterinary technicians," Dr. Eshar said. "Christine is a well-trained and highly experienced veterinary technician who shares the Veterinary Health Care's responsibility for the welfare of Sunset Zoo animals. In this Maned Wolf case, her exceptional knowledge of veterinary parasitology played a pivotal role in the identification and treatment of this unusual intestinal infection."
"Christine exemplifies the very best in the excellent team of veterinary technicians who provide care for patients in the Veterinary Health Center," said Dr. Shirley Arck, administrator of the Veterinary Health Center. "We are so pleased and proud that her outstanding work has been recognized by the community of experts in zoo animal medicine."
Two other co-authors contributed to Hackworth's article: Dr. Dana Lindemann, an intern at the Veterinary Health Center, and Dr. Michael Dryden, university distinguished professor of veterinary parasitology in the College of Veterinary Medicine.
Dr. Eshar added, "Sharing the gained knowledge and clinical experience with our peers via the scientific literature is imperative and contributes to the growing body of knowledge on the management of this unique species. Every submitted manuscript is reviewed by at least two professionals and the fact that Christine's report was accepted and published shows the high quality of her work. We are all very proud of her, as not many can get their submission accepted into this one and only zoo medicine journal."
Regular features
Alumni Events and Continuing Education
See news and upcoming events below ...
Dr. Mike Apley receives Alumni Recognition Award at AABP
Dr. Brad White, CVM associate professor of production medicine (right), presents the VMAA's AABP Alumni Recognition Award to Dr. Mike Apley, DVM class of 1988, at the annual conference of the American Association of Bovine Practitioners held in New Orleans in September.

Dr. Mike Apley, Olsburg, Kansas, began his veterinary medicine career with a general practice in central Kansas, followed by a feedlot consulting/contract research practice in Colorado. He later joined the faculty at Iowa State University College of Veterinary Medicine and worked there until 2005, when he joined the Kansas State University College of Veterinary Medicine as a professor of veterinary clinical sciences. He teaches beef production medicine, large-animal medicine and clinical pharmacology courses and he holds the E.J. Frick Professorship in Veterinary Medicine.


Click here for the rest of Dr. Apley's bio.
We are looking forward to the 4th Annual Kansas Horse Council Equine Educational Seminar: Horse Care 101! This year, we are pleased to welcome Casy Winn, K-State Rodeo Coach. He will be covering Ground Manners, Basic Communication and Training Techniques. Other topics and speakers include:
• Rads & Lameness - Dr. Elizabeth Santschi, K-State College of Veterinary Medicine
• Panel Discussion - US Pony Club, Intercollegiate Horse Show Association, Kansas Hunter Jumper Association, North American Trail Riding Conference, Kansas Foxhunting
• Bandaging & Emergency First Aid - Dr. Chris Blevins, K-State College of Veterinary Medicine
• Vaccinations - Dr. Elizabeth Davis, K-State College of Veterinary Medicine
• Farrier Discussion
NEW THIS YEAR: Youth Afternoon Activity Sessions! Youth Sessions will be located at Weber Arena in the afternoon.
The conference will be held at a new location:Weber Arena! Some sessions will be at Mosier Hall.
Don't miss out on this fun-filled educational day! Visit our website for more information!
Our generous sponsors include: HorsLic, Noble Outfitters, Vanderbilts, Equine Savings, Heartland Equine Hospital, The Basement Tack Shop, Bettter Horses Network and Veterinary & Biomedical Research Center Inc.
Registration Fees:
KSU Students & Staff - $15
LIMITED SPACE AVAILABLE!
PAYMENT MUST BE RECEIVED TO SECURE SPOT!
No Onsite or Day-Of Registration will be accepted.
NO EXCEPTIONS
Office of Continuing Education
417B Trotter Hall
1710 Denison Ave.
Manhattan, KS 66506
785.532.4528
vmce@vet.k-state.edu
Registration includes lectures, hands-on labs, catered lunch and refreshment breaks.
Questions about Alumni or CE events?
Contact: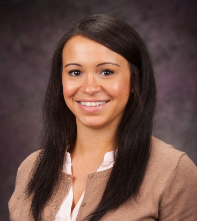 Ashley McCowan
Alumni and Events Coordinator
785-532-4833
amccowan@vet.k-state.edu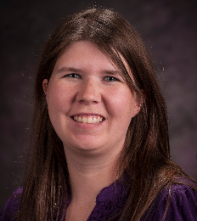 Dana Parker
Program Assistant
785-532-4528
dlaparker@vet.k-state.edu
Pet Friendly License Plate program in Kansas
The College of Veterinary Medicine has a new way to support shelter medicine in Kansas. The Pet Friendly license plate is available to Kansas residents statewide by visiting your local Kansas county treasurer's office.
See what the Pet Friendly plate looks like ...
News Ticker
More activities and accomplishments in the College of Veterinary Medicine:
Susan Rose has art on display in the Strecker-Nelson Gallery with its Flint Hills Landscape show "Sky Above, Earth Below" that runs through Oct. 31. She also has work in the Flint Hills Discover Center's Flint Hills Master's Exhibition that involves two back-to-back art exhibits running until Jan 17, 2016. As part of the center's activities,she will be presenting an educational program in November, "Nature Through an Artist's Eyes." She said, "This type of program will be something new for me to do." More details are available on the exhibit at FHDC: http://www.flinthillsdiscovery.org/182/Exhibit-Programs
Dr. Eric Garcia, VHC radiology resident, passed ACVR boards and is the newest ACVR Diplomate.
Dr. Chris Norkus, VHC anesthesia resident, passed the American College of Veterinary Anesthesia and Analgesia certifying examination.
Dr. James Carpenter presented a paper and chaired a session at the American Association of Zoo Veterinarians Annual Meeting in Portland, Oregon.
Dr. Brad White presented at the American Association of Bovine Practioners in New Orleans. Topics: "Rectal temperature at first treatment for bovine respiratory disease as well as the remote bovine respiratory disease diagnosis."
Dr. Thomas Schermerhorn spoke at the European College Veterinary Internal Medicine conference in Lisbon, Portugal. He presented two talks on diabetes.
Dr. David Biller spoke at the 2015 American College of Veterinary Internal Medicine meeting in Las Vegas. He presented 12 hours of laboratory instruction. His lecture topics included: Ultrasound of the Gastrointestinal tract, Pancreas, Adrenal, Lymph Nodes and Right Dorsal Intercostal View in Small Animal Patients.
Dr. Mike Apley spoke at the Mid-America meeting in Louisville, Kentucky, on antibiotic resistance, changing regulations for antibiotics in food animals, the veterinary feed directive, and combined efforts on antimicrobial stewardship. He attended a two events in Washington, D.C.: the Presidential Advisory Council where discussion occurred on combating antibiotic resistant bacteria and the FDA/CDC/USDA meeting on antibiotic use monitoring in food animals.
Márcio Gonçalves got a license to hold a TEDx event in Manhattan. The first TEDxMHK will be held Feb. 1 at the Student Union. In 2016, the TEDxMHK is themed after "Fueling Human Existence." TEDxMHK encourages attendees to see the many different perspectives that fulfill human needs ranging from technology and science to creativity and sustainability. Find more information at: http://tedxmhk.org/ and https://www.facebook.com/tedxmhk
Take the TEDxMHK Challenge: http://www.tedxmhk.org/wp-content/uploads/2015/10/TEDxMHKChallenge.pdf
A 'Royal' scholarship gift

Dean Tammy Beckham, third from left, accepts a $10,000 scholarship check at the American Royal scholarship luncheon in Kansas City.
Movie Celebration Time!

Barb Self celebrates a film premiere at the Junction City Opera House with her husband's parents, Nolan, 97, and Wilma, 91. Nolan was the subject of a documentary film about his life as a Buffalo Solder.
The VHC's Barb Self helped celebrate a very special occasion with her family at the end of September. Her father-in-law Nolan Self was the subject of film documentary about his life as a Buffalo Soldier at Fort Riley.
The film was commissioned by Self's son, Curtis, and produced by videographer Rusty Earl with the help of David L. Griffin Sr., assistant dean in the K-State College of Education. The college is promoting the film as an educational tool and resource for teachers across the country. A second showing is scheduled on the K-State campus at 11 a.m. on Veteran's Day, in the Hemisphere Room in Hale Library. The public is invited to attend.
For more information about the Buffalo Soldiers, visit http://buffalosoldiermuseum.com.
Here is the link to the trailer for the film: https://vimeo.com/139147493
| | |
| --- | --- |
| | |
| | From left, Kansas State University's Xiuzhi "Susan" Sun, Hera Wu and the CVM's Dr. Annelise Nguyen explained PepGel, a biomaterial invented by Sun, to more than 22,500 visitors at the recent Smithsonian Innovation Festival in Washington, D.C. Below are more pictures from the event shared by Dr. Nguyen. |
| | |
CVM's Dr. Annelise Nguyen joins researchers to showcase university invention at Smithsonian Innovation Festival
The spark of invention burned brightly for two Kansas State University researchers at the annual Smithsonian Innovation Festival in Washington, D.C.

Xiuzhi "Susan" Sun, university distinguished professor of grain science and industry and biological and agricultural engineering, showed her patented PepGel, a biomaterial with special properties, to more than 22,500 festival visitors. Dr. Annelise Nguyen, associate professor of toxicology in the College of Veterinary Medicine, also attended the festival to share applications of the groundbreaking biomaterial.

The Sept. 26-27 festival was at the Smithsonian Institution National Museum of American History, which sponsored the event in partnership with the U.S. Patent and Trademark Office. Kansas State University was one of 20 companies, universities, government agencies and independent inventors selected by a juried panel to showcase patented inventions to curious attendees.

The Innovation Festival was designed to display passion and persistence and to inspire visitors. Jeffrey Brodie, deputy director of the Smithsonian Institution National Museum of American History and the Lemelson Center for the Study of Invention and Innovation, said the inventors showed members of the public that they have a role to play.

"You don't have to wait for someone else to come up with something — you can actually do it. It energized the public to think about these ideas," Brodie said. "We want to demonstrate the power of inventors and invention to address challenges in our lives historically, currently and in the future."

For Sun, the festival offered an opportunity to engage with various audiences.

"I always feel very rewarded and learn a lot when I realize how much effort it can take to make a complicated subject into a simple explanation — that is art," Sun says. "The event was great, and I enjoyed every element, but my favorite part was interacting with the public, sharing what this invention is about, and telling stories about how this could impact their lives."

PepGel, which was patented in September 2014, is a hydrogel made from peptides, which are strings of amino acids. Amino acids are vital nutrients that combine to form proteins such as muscles. Sun — who has long examined plant proteins and lipids structure and has created a number of materials from them — linked new combinations of amino acids together to form PepGel.

The gel has the ability to transform from a gel to a liquid then back to a gel. When force is exerted on the gel through shaking, stirring or drawing it into a syringe, the nanofiber matrix in the gel breaks apart, and it becomes a liquid. When the force stops, the matrix comes back together to become a gel again. This process is known as its "self-healing" property.

This special property means the gel has many applications. Because it can assume a liquid form, it is injectable, and because it reverts to its gel form after injection, it can deliver drugs, cells or other therapies into the body and hold them in the desired location for sustained release.

PepGel also provides an excellent medium in which researchers can grow cells. Nguyen has used the gel to grow breast cancer tumors to examine drug toxicity and cellular communication in cancer cells. Growing tumors in 3-D is superior to using Petri dishes, in which cells flatten, and PepGel's self-healing property simplifies transferring cells from place to place. The gel can be formulated to include necessary nutrients so the cells grow well.

At the festival, Dr. Nguyen was surprised by the diversity of the audience and its warm reception of the product.

"It was rewarding to receive encouragement from the public about our work in cancer research with the invention; in some instances, I received hugs from teachers, cancer survivors and family members affected by cancer," Dr. Nguyen said.

Nguyen said she had already received an email from a high school student who visited the festival and asked about summer research opportunities at the university.

Sun said she hoped the message of the festival was inspiring and inclusive.

"Invention or innovation is not limited by culture or nationality or gender," Sun said. "Everyone has the potential to become an inventor or innovator — every inventor has his or her recipe — but I think it is very important to keep passion and persistence for your goal, have hypotheses for solutions using nontraditional approaches, and be curious about the reasons behind any detailed phenomena or observations."
Large group of CVM faculty present topics at Zoonotic and Vector-Borne Diseases symposium in Kansas City
Whether it was the new dean of the College of Veterinary Medicine or a postdoctoral fellow debuting his research work, Kansas State University was extremely well-represented at the 2015 Animal Health Research Symposium held at the end of August in Kansas City.
Dr. Stephen Higgs, University Distinguished Professor in the Department of Diagnostic Medicine/Pathobiology and Dr. Dana Vanlandingham from DMP, helped coordinate the conference with Dr. Wayne Carter, president and CEO of the Kansas City Area Life Sciences Institute. The theme for this year's symposium was entitled, "The Growing Risk of Zoonotic & Vector-Borne Diseases."
"Kansas State University was certainly the largest single group of researchers who gave presentations at the symposium," Dr. Higgs said. "This was simply because of the combined expertise in zoonotic and vector-borne diseases in our college."
Dean Tammy Beckham helped kick off the agenda with an opening presentation on "Current Emerging Infectious Disease Threats to U.S. Livestock & Poultry Industries."
"The turnout for the symposium was excellent and the responses to our presentation have been extremely positive," Dean Beckham said. "The symposium was held the same weekend as the Central Veterinary Conference, so we saw a lot of crossover of attendance between both events."
Other presenters from the college included Dr. Dana Vanlandingham for chikungunya virus, Dr. Roman Ganta on tick-borne diseases, Dr. Jürgen Richt presented on Rift Valley fever virus vaccine, Dr. Bob Rowland for virus immunity in herds, Dr. Jishu Shi on classical swine fever. Dr. Yan-Jang (Scott) Huang, a postdoctoral fellow under Dr. Vanlandingham, gave a presentation on Japanese Encephalitis Virus.
Dr. Carter said, "The Kansas City Area Life Sciences Institute joined forces over the past few years with the veterinary schools at both Kansas State University and the University of Missouri. The success of previous symposia and the continued growth of the Animal Health Corridor has encouraged us to expand this to a two-day event, which was timed to target the audience of practicing veterinarians and their interests in research topics relevant to their field. This partnership continues to be a great success."
In addition to the K-State faculty, the symposium included presentations from several industry professionals as well as international researchers and other local researchers.
"There were timely presentations on the Ebola virus from Dr. Gary Kobinger from the University of Manitoba, and Dr. Lee Norman at the University of Kansas Hospital, plus we had one of the top researchers from Plum Island Animal Disease Center, Dr. Luis Rodriguez," Dr. Higgs said. "Dr. Charles Hunt from the Kansas Department of Health and Environment shared a fascinating presentation on a new discovery right here in Kansas: Bourbon Virus."
Dr. Higgs noted that the abstracts for all the presentations at the symposium have been published in the July issue of the journal, Vector-Borne and Zoonotic Diseases. Information about the symposium can be found online at: http://www.kclifesciences.org/events/animal-health-symposium/
Postdoc Appreciation Week concludes with Nanotechnology Seminar from Dr. Nancy Monteiro-Riviere

Dr. Nancy Monteiro-Riviere, director of the Nanotechnology Innovation Center of Kansas State (NICKS), gives the keynote seminar for Postdoc Appreciation Week in the Mara Conference Center in Trotter Hall. Postdoc Appreciation Week took place Sept. 21-25 and was sponsored by Kansas State University's Office of the Vice President for Research. The event was organized by Dr. Raman Chandrsekar, Research Associate, Department of Biochemistry and Molecular Biophysics and Secretary, Kansas Postdoctoral Association, pictured below with Dr. Monteiro-Riviere and other members of the KPA.
Click here to see the New Arrivals/Recent Departures at the CVM ...
Welcome to:
Jessie Trujillo, DM/P, Senior Research Assosicate
Susan Moore, KSVDL, Clinical Assistant Professor
Dr. Min Jung Kim, A&P, Postdoctoral Fellow
Gregory Blackwell, Dean's Office, Business Financial Specialist
Dr. Ada Cino Ozuna, DM/P, Clinical Assistant Professor
Wendy Michaels, Dean's Office, Administrative Assistant
Dr. Jingjiao Ma, DM/P, Postdoctoral Fellow
Jessica Hessman, VHC, Senior Administrative Assistant


Farewell to:

Dr. Jonathan Mui, VHC, Intern
Dr. Miles Theurer, Clinical Sciences, Postdoctoral Fellow
Dr. Nanhua Chen, DM/P, Postdoctoral Fellow
Bo Winters, VHC, Senior Administrative Assistant
Dr. Nicholas Haley, DM/P, Research Assistant Professor


Lifelines is published each month by the Development Office at the College of Veterinary Medicine. The editor is Joe Montgomery, jmontgom@vet.k-state.edu.
Lifelines index

Download a printable version of Lifelines (this is condensed and has less information than above)
Note: File is in Adobe Acrobat (PDF) format.