July 2015 - Vol. 10, No. 7
Top Stories
A Beefy Collaboration
Kansas State University agrees to bring on Texas Tech University as a partner with its Beef Cattle Institute
Kansas State University and Texas Tech University have entered an agreement to bring Texas Tech into the Beef Cattle Institute, which fosters collaboration to deal with issues relating to the beef industry. The Beef Cattle Institute was established in the Kansas State College of Veterinary Medicine in 2007 under the leadership of Dr. Dan Thomson, the Jones professor of production medicine and epidemiology and a Texas Tech alumnus.
Read more ...
The Beef Cattle Institute has become one of the world's premier collaborative centers for research, education and outreach in the beef industry. Texas Tech and Kansas State University are leaders in providing the beef industry, from producers to retailers, with the people and tools needed to succeed both today and into the future, making this collaboration a natural fit.
"An integrated approach between our schools is a smart use of our resources so that collectively, we can better serve the beef industry that provides significant economic infrastructure for our schools and our states," said Dr. Thomson, director of the institute. "I look forward to growing opportunities for our faculty and students together through research, outreach and educational opportunities."
By adding expertise from Texas Tech's College of Agricultural Sciences and Natural Resources, these universities can take the Beef Cattle Institute to another level of success and deliver far-reaching solutions for the beef industry, provide expanded opportunities for students and faculty, and better serve citizen interests.
"This partnership not only strengthens the collaborative research between our two universities, but also elevates the national profiles of each," said Texas Tech President M. Duane Nellis. "Texas Tech and Kansas State boast some of the world's leading researchers in the beef industry and their joint efforts will benefit not only the universities, but also the public for years to come."
Texas Tech and Kansas State University have a shared vision for the service to the beef industry, its many and varied stakeholders and the citizens who benefit from the beef industry, from beef consumers to employees of allied businesses. Moreover, a large proportion of U.S. beef cattle are finished between Lubbock, Texas, and Manhattan, Kansas, which generates substantial regional and national revenues.
"We are excited to partner with Texas Tech University and share a multidisciplinary vision to solving real-world issues the beef industry faces," said Kirk Schulz, president of Kansas State University. "Such valuable and service-oriented collaborations are a crucial part of our land-grant mission and will help Kansas State University become a Top 50 public research university by 2025."
Beef from the region is exported around the world, and Texas Tech's involvement in the Beef Cattle Institute will have global influence.
"This relationship with the Beef Cattle Institute at Kansas State is an important step forward in our continuing efforts to serve the livestock industry and grow expertise in a research focus area of animal health, nutrition and welfare," said Michael Galyean, dean of Texas Tech's College of Agricultural Sciences and Natural Resources. "Linkage to the Beef Cattle Institute will benefit faculty and students at both institutions."
The Beef Cattle Institute's goal is to provide students and beef producers with the highest quality and most up-to-date education, research and outreach available. The hope is to increase the value of a student's education through work in the institute as well as increasing training for those in the beef industry.
"Through collaboration with Texas Tech University, Kansas State University and its College of Veterinary Medicine are poised to better address challenges facing the beef industry and its constituents," said Dr. Tammy Beckham, incoming dean of the Kansas State's College of Veterinary Medicine. "This partnership opens new avenues for education, research and outreach for faculty and students both within the college and across the university as well as nationally."
Video Feature
Center of Excellence for Emerging and Zoonotic Animal Diseases introduces students to high-containment laboratory research

While the National Bio and Agro-Defense Facility is under construction, the training of future transboundary animal disease researchers is happening now. This summer, the Center of Excellence for Emerging and Zoonotic Disease, or CEEZAD, introduced 10 students from Kansas State University and six other institutions to high-containment laboratory research in a two-week program at K-State's Biosecurity Research Institute.
Watch the video at regular size ...
Video produced by Joseph Chapes and Kent Nelson, technology coordinators from
Computing and Technical Support (CATS). See more CVM videos at our YouTube site: youtube.com/KSUCVM
CVM's Dr. Deryl Troyer teams up on patent for preclinical cancer detection test platform
A U.S. patent has been awarded to a Kansas State University technology that quickly detects the early stages of cancer before physical symptoms ever appear.
Dr. Deryl L. Troyer, professor of anatomy and physiology; Dr. Stefan H. Bossmann, professor of chemistry; and Dr. Matthew Basel, postdoctoral fellow in anatomy and physiology, developed a nanoplatform technology to detect human cancer cells and tumors in the beginning stages.
Read more ...
| | |
| --- | --- |
| | |
| | Dr. Stefan Bossman with the CVM's Dr. Deryl Troyer. |
"Early detection of cancer increases the chances of successful therapy," Dr. Troyer said. "This is because in most cases treatment can be initiated before metastases occur. Early detection also is advantageous because therapies that do not have devastating side effects are more likely to be successful."
The technology was recently awarded U.S. Patent 8,969,027, titled "Fluorescence Assays for Serine Proteases." It was issued to the Kansas State University Research Foundation, a nonprofit corporation responsible for managing technology transfer activities at the university. Patents also have been awarded in Australia, Canada, France, Germany and the U.K.
The researchers' technology consists of iron/ironoxide core/shell nanoparticles coated with amino acids and a fluorescent dye. The amino acids and dye interact with enzymes in a blood sample and make it possible to diagnose a cancer type even if a patient is not showing physical symptoms associated with cancer.
A sample of a patient's blood is converted into a blood serum. The serum is used to perform tests with enzymes — mainly proteases — that are in the bloodstream and that are expressed at different levels in cancer patients and healthy adults. Each enzyme is analyzed and compared to the enzyme pattern of different tumor types. Each type of cancer has a unique protease signature, similar to a genetic fingerprint registered in a database.
Results are produced in about 30 minutes.
The technology has a 95 percent success rate at detecting cancer at stage 1 and beyond.
"Since we are able to detect virtually all solid tumors at stage 1 during routine blood testing, this cost-effective technology used together with the already established cancer technologies has the potential of saving half the lives of those diagnosed with cancer during the next decade," Dr. Bossmann said. "This test can be easily incorporated into clinical labs."
Drs. Troyer and Bossmann are currently collaborating with China's First Affiliated Hospital of Kunming Medical University on conducting double-blind cancer detection tests. Double-blind tests are one of the most stringent testing procedures as neither the test participants nor the administrators know who is in the control group and who is in the experimental group. If the researchers' detection test achieves a high accuracy rate, it will likely become a viable medical test for physicians in the U.S. and across the world.
Protease measurements of more than 10,000 patients at Kunming Medical University have shown that bladder cancer, breast cancer, cervical cancer, colorectal cancer, endometrial cancer, fibroid cancer, gallbladder cancer, hepatoma, non-small lung cancer, ovarian cancer and prostate cancer all feature unique protease signatures, which permit their identification in early stages.
The patent is currently available to license through the Kansas State University Institute for Commercialization by contacting 785-532-3900 or ic@k-state.edu.
The researchers received support to develop the test through the National Science Foundation's Division of Chemical, Bioengineering, Environmental and Transport Systems; the National Institutes of Health phase II Small Business Innovation Research; the Johnson Cancer Research Center at Kansas State University; and the Kansas Department of Commerce.
Dr. David Eshar travels to Israel to study black-tailed prairie dogs
There's no place like home for Dr. David Eshar, assistant professor of exotic, wildlife & zoo animal medicine in the College of Veterinary Medicine at Kansas State University. While prairies dogs are common in Kansas and the central plains, Dr. Eshar is conducting a study on a group of black-tailed prairie dogs where he grew up in Israel, with veterinarians from the Tisch Family Zoological Gardens in Jerusalem.
Read more ...
| | | |
| --- | --- | --- |
| | | |
| | Dr. David Eshar listens to the heartbeat on a prairie dog at the 'Biblical Zoo' in Jersualem. Below he checks on samples he collected. | |
| | | |
"The Jerusalem Zoo, also called 'the Biblical Zoo' is the top attraction in Israel, admitting nearly 1 million visitors annually," Dr. Eshar said. "This well-managed zoo keeps a large collection of prairie dogs that are well-trained and handleable. The purpose of this study, which is sponsored by the Abaxis company, was to evaluate the effect of isoflurane gas anesthesia on blood gas analytes and selected physiological parameters in black-tailed prairie dogs using point-of-care blood analyzers that require a small blood volume and provide prompt and bed-side results, an advantage when performing anesthesia. Basically, we want to know what happens to them physiologically during anesthesia and with that improve their anesthetic care and reduce anesthetic risks."
The black-tailed prairie dog (Cynomys ludovicianus) is a member of the order Rodentia and the family Sciuridae. Dr. Eshar said that ecologically, prairie dogs are a keystone species in North American prairie environment, making them an important species to biologists and wildlife veterinarians alike. Black-tailed prairie dogs are also frequently studied in research, kept in zoological collections, and also kept as pets.
"General anesthesia is frequently required for examination and diagnostic testing of prairie dogs, and inhalant anesthetics are typically used for anesthesia," Dr. Eshar said. "However, a comparative report showed that rodents and other small mammals had a significantly higher anesthesia-related mortality rate when compared to other anesthetized species."
He noted that the measurement of physiologic parameters is important when evaluating the overall health status of an animal. These parameters can help in detection of an unidentified pathologic state, or to eliminate a possible cause of an animal's illness. However, limited venous access and smaller body size make blood testing challenging. Clinical expertise and using modern technology designed to work with these challenges allows for improved care for smaller-sized mammals.
"In the past couple of years our Kansas State University Veterinary Health Center Exotics and Zoological Medicine Service has been working hard in collaboration with some of our other clinical services units to study and describe important physiologic clinical data for this species," Dr. Eshar said. "Information about their clinical pathology, ophthalmology, cardiology and radiology was described for the first time during this study."
Dr. Eshar said his work will be published soon in the Journal of the American Veterinary Medical Association.
KSVDL video:

Collection and Submission of Swabs
Here's a video from the Kansas State Veterinary Diagnostic Laboratory to explain how to proper techniques for collecting and submitting swabs for analysis, depending on the types of tests that are needed.
Watch the helpful video at full size here ...
More Headlines
Mourning the loss of a former instructor
Dr. Wally Cash passes away at age 68

The CVM is sad to bring news of the passing of longtime anatomy instructor, Dr. Wally Cash, gone June 29 at age 68.
Dean Ralph Richardson said, "Wally, a gifted professor of anatomy and a much loved teacher of thousands of K-State veterinarians, dedicated his life to inspiring young people to develop a lifelong love of learning." Dr. Cash earned his bachelor's degree in biological sciences in 1969, DVM in 1971, and Ph.D. in anatomy/physiology/pathology in 1982, all from K-State.
Read more about Dr. Cash below ...
| | |
| --- | --- |
| | |
| | Dr. Wally Cash |
From 1971 until 1974, Dr. Cash was in private veterinary practice in Rockford, Illinois. Dr. Cash returned to K-State in 1974 as a temporary instructor, but stayed on, eventually becoming a full professor in the Department of Anatomy and Physiology. Dr. Cash was a member of more than 15 graduate student committees and authored or co-authored more than 40 peer-reviewed publications. Dr. Cash produced more than 20 videotapes used in his anatomy classes and served on many college and university committees.
Dr. Cash received the Carl J. Norden Distinguished Teaching Award in 1980 and in 2000, Merial Award for Teaching Excellence in the First Year in 2005 and 2009, and Professional Performance Award in 2007.
Dr. Cash was a charter member of the Sigma Chapter of Phi Zeta and a member of Phi Kappa Phi and Gamma Sigma Delta. He was also an active member of the American Veterinary Medical Association, Kansas Veterinary Medical Association, American Association of Veterinary Anatomists, American Association of Anatomists, World Association of Anatomists, Society for Neuroscience, and the American Association for the Advancement for Science.
Dr. Cash leaves behind his wife, Trisha, and daughter, Caitlin.
Dr. Ralph Richardson flunks retirement; Named as interim dean and CEO of K-State Olathe
Kansas State University has named Dr. Ralph Richardson as the interim dean and CEO of K-State Olathe, effective Aug. 2.
Dr. Richardson has served as dean of the College of Veterinary Medicine at Kansas State University since 1998 and will be succeeded by Dr. Tammy Beckham, currently director of the Institute for Infectious Animal Diseases in College Station, Texas.
Read more ...
| | | |
| --- | --- | --- |
| | | |
| | Dr. Ralph Richardson | |
"We are confident Dr. Richardson's strengths and leadership in the animal health area, knowledge of the Kansas City community and administrative acumen will continue to build on the education, training and research K-State Olathe provides to the Kansas City area," said April Mason, Kansas State University provost and senior vice president. "The Olathe campus is critically important in our efforts to become a Top 50 public research university by 2025, and we appreciate Ralph's willingness to serve in this key position."
Prior to joining Kansas State University, Richardson was the department head of veterinary clinical sciences at Purdue University from 1987 to 1998. During his time at Purdue, Dr. Richardson conducted research in the area of human-animal comparative medicine, specifically the way naturally occurring cancer in companion animals could serve as a model for human cancer treatments.
"I look forward to helping grow the opportunities that K-State Olathe provides for Kansas State University, the state of Kansas and for the Greater Kansas City region," Dr. Richardson said. "This campus provides an ideal platform to engage university, private industry, government and our state's greatest concentration of private citizens. I am excited about building on the foundation that has been laid, growing existing programs and exploring future opportunities."
Dr. Richardson has encouraged collaboration between the College of Veterinary Medicine and the university's Biosecurity Research Institute, a bio-safety level 3 facility adjacent to the Veterinary Medicine complex that researches pathogens that threaten humans and livestock. Under Dr. Richardson's leadership, the college has established a microbiology lab at K-State Olathe, the Rabies Laboratory in Manhattan and a satellite hospital in Omaha, Nebraska. Despite decreased state resources, annual expenditures of the College of Veterinary Medicine have grown each year during Dr. Richardson's tenure through increased research funding, hospital and diagnostic laboratory revenue and gifts.
He has served in leadership positions for several Greater Kansas City programs, including the board of directors of the Kansas City Animal Health Corridor, the American Royal, and many governmental, civic and biomedical programs.
In addition to his leadership roles in the Greater Kansas City area, Dr. Richardson is active in numerous academic, professional and scholarly societies. With specialties in oncology and internal medicine, he is a member of the American Veterinary Medical Association, the Association of American Veterinary Medical Colleges and the Veterinary Cancer Society, among others. Richardson was named the Kansas Veterinary Medical Association's Veterinarian of the Year in 2003 and the Paws Veterinarian of the Year from the Indiana Division of the American Cancer Society in 1996.
Dr. Richardson received his bachelor's degree in biology in 1969 and a Doctor of Veterinary Medicine degree in 1970, both from Kansas State University.
Dr. Richardson succeeds Dr. Prema Arasu, who is joining the faculty in the Department of Diagnostic Medicine and Pathobiology. Dean Vakas is serving as the acting CEO at K-State Olathe in the interim.
HOT TOPIC: Dr. Beth Davis explains how to reduce risk of horses getting West Nile virus
Mosquito season is arriving early thanks to recent weather patterns, which means it's time to start prevention measures a little sooner — not only for humans, but also for susceptible pets.
Read more ...
| | | |
| --- | --- | --- |
| | | |
| | The VHC's Dr. Beth Davis gives good advice for people with horses. | |
"Our weather patterns have been quite abrupt and with the moisture that we've had, coupled with the really warm temperatures, mosquitoes are really taking off," said Dr. Elizabeth Davis, professor and section head of equine medicine and surgery at Kansas State University. "The Kansas Department of Health and Environment mosquito surveillance in the state of Kansas has found that the levels of Culex mosquitoes, which effectively transmit West Nile virus, are already higher than they were in all of 2014."

The levels now are even greater than the levels observed in June 2013 when the state of Kansas had 92 human West Nile cases. The Kansas Department of Health and Environment has already confirmed one positive case this year.

Reducing the risk of West Nile virus in humans, horses and other animals is about taking precautions early, Davis says. For certain animals like horses, vaccines are an option.

"Right now is the ideal time to vaccinate your horse if you have not done so already," Dr. Davis said. "Working with your veterinarian to design an ideal protocol is a great way to know that you are protecting your horse against all possible disease threats. Once the vaccine has been administered, it usually takes about two weeks to get a good booster reaction and that protection is going to last at least six months. If you vaccinate now, you're going to have horses that are very well protected through the warm weather, which in this area is going to extend through early October."

While West Nile virus does not cause disease in small animals like dogs and cats, Dr. Davis said that mosquitoes can transmit various infectious diseases as well as a parasite that can cause heartworm disease in dogs and cats. Therefore, for many reasons it is beneficial to minimize mosquito populations.

Minimizing mosquito populations at this time of year can have several benefits, according to Davis.

"Ways that we can do that are to identify areas that mosquito breeding might be taking place, such as standing water in old tires, a water trough or even a birdbath. Empty those as soon as possible," Dr. Davis said. "If you need to leave water out for your animals, clean those areas at least once a week, if not more frequently, and that will really diminish the number of mosquito populations that are breeding and potentially harboring this virus."

Symptoms of West Nile vary in humans and animals, but the virus is potentially deadly to both. For humans, symptoms can range from a headache and fever to swelling of the brain and death. For horses, symptoms range from mild — fever or change of appetite — to severe, such as neurologic disorders.

For questions about how to protect your animals, contact your local veterinarian or the Kansas State University Veterinary Health Center at 785-532-5700.
Picture Parade
After 17 years, Dean Ralph Richardson steps down as dean of the veterinary college, a new group of students is inducted into the Army Veterinary Corps through the Health Professions Scholarship Program and the VHC welcomes its latest class of interns. See photos and highlights below.
Click to see pictures ...
Dean Richardson Retirement Ceremonies


Dean Ralph Richardson was honored as he retires from the College of Veterinary Medicine. Top left: Richardson brothers, David, Dan and Ralph. Top right: Dr. Roger Fingland presents a Kind Touch keepsake to Bev and Ralph. Bottom left: The younger Richardson boys with Bev: Ty, Troy and Travis. Bottom right: Visiting with friends.

Swearing the Officer's Oath

Congrats to the CVM's newest Army Veterinary Corps Health Professions Scholarship Program recipients, all sworn in as captains in June. From left to right: Second-year student Cameron Willoughby, and first year students, John Brandsma, Dustin Renken and Thomas West.
Meet the new interns at the VHC
The Veterinary Health Center welcomed its new class of interns. Back row (left to right): Drs. Jonathan Mui, Tucker Avra, Melissa Nau and Michelle Tucker. Front row: Drs. Julie Andrie, Chelsea Davis, Jamie Steins
Regular features
Alumni Events and Continuing Education
See news and upcoming events below ...
Dr. Michael Gilsdorf to be recognized at AVMA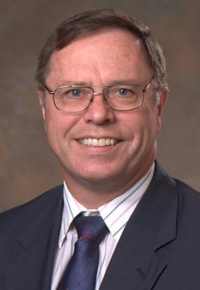 Dr. Michael J. Gilsdorf, Sykesville, Maryland, is the recipient of the 2015 Alumni Recognition Award presented during the annual convention of the American Veterinary Medical Association (AVMA) held in Boston on July 13.
Dr. Gilsdorf earned a bachelor's degree in animal science in 1972 and a Doctor of Veterinary Medicine (DVM) degree in 1974, both from Kansas State University. In 1981, he completed the criteria and was awarded a Master's in Veterinary Microbiology from Iowa State University. Dr. Gilsdorf wanted to gain experience in all aspects of regulatory medicine with the United States Department of Agriculture, Animal and Plant Health Inspection Service's Veterinary Services. He has held positions over the last 33 years as a veterinary medical officer (VMO), an area veterinarian in charge (AVIC), a VMO at the National Veterinary Services Laboratory, a senior staff veterinarian in headquarters, and a VMO working in international animal health programs. He is currently executive vice president of the National Association of Federal Veterinarians in Washington, D.C. and is considered to be an expert on brucellosis, an infectious bacterial disease that has significant impact on cattle and swine.
Click here for the rest of Dr. Gilsdorf's bio.
Upcoming Events
K-State Alumni Reception at 2015 Central Veterinary Conference
Aug. 20, 7:00 pm-9:00 pm, Kansas City Marriott Downtown, Count Basie Ballroom A
Questions about Alumni or CE events?
Contact: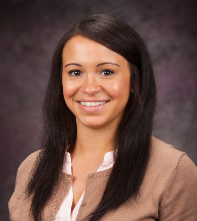 Ashley McCowan
Alumni and Events Coordinator
785-532-4833
amccowan@vet.k-state.edu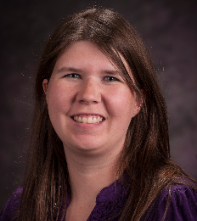 Dana Parker
Program Assistant
785-532-4528
dlaparker@vet.k-state.edu
Pet Friendly License Plate program in Kansas
The College of Veterinary Medicine has a new way to support shelter medicine in Kansas. The Pet Friendly license plate is available to Kansas residents statewide. For information, see http://www.vet.k-state.edu/development/pet-friendly.html, call 1-855-269-7387 or e-mail: petplate@vet.k-state.edu.
See what the Pet Friendly plate looks like ...
News Ticker
More activities and accomplishments in the College of Veterinary Medicine:
Dr. Howard Erickson will be presenting "The History of the Boston Veterinary Institute and Early Presidents of the United States Veterinary Medical Association" at the AVMA Convention in Boston on July 13. He said the Boston Veterinary Institute was the second private veterinary institution in the U.S. It existed from 1855-1860. Four of the early presidents of the USVMA which became the AVMA came from the Boston Veterinary Institute.
Dr. Beth Davis presented at the Texas Equine Veterinary Association Breathe Easy In-Depth Respiratory Meeting held in Austin, Texas. Her topics included: Upper and lower airway disease; Herpes virus in horses; Bacterial respiratory disease and Inflammatory respiratory diseases IAD and RAO. She also provided laboratory sessions on bronchoalveolar lavage procedure and reading airway cytology slides; thoracic ultrasound; thoracic radiographs; arterial blood gas sampling, and stationary and dynamic endoscopy of the upper respiratory tract.
Dr. Raelene Wouda attended the American College of Veterinary Internal Medicine Forum in Indianapolis, Indiana. She moderated the oncology comprehensive review sessions on the topic immunotherapeutics and attended the annual meeting of the Comparative Oncology Trials Consortium (COTC) of which K-State is a member. In May, she spoke at the University of Kansas School of Medicine as part of the University of Kansas Cancer Center's Seminar Series, on the topic of Comparative Oncology and the invaluable contribution our companion animals can make to understanding cancer and improving the prevention, diagnosis and treatment of this.
Dr. Brad White presented at the Montana Veterinary Medical Association 2015 Summer Meeting in Big Sky, Montana. His topics included: Update on BRD identification and management; Optimizing calf health pre-weaning; Reproductive profiling in cow-calf herds: Managing for success; and Preventing and managing losses in cow-calf herds.
Dr. Brad Crauer supervised the 500th sterilization on the Mobile Surgery Unit on June 27. The program is on track to perform approximately 4,000 surgeries this year.
Dr. Justin Thomason presented at the American College of Veterinary Internal Medicine Forum in Indianapolis. His topic was constrictive pericarditis in dogs. Dr. Greg Grauer also presented at the ACVIM Forum and the International Renal Interest Society (IRIS) board meeting in Indianapolis His topic was Re-assessment of Normal Values in CKD.
Dr. Mike Apley participated on behalf of the NCBA in workshop of 150 food industry stakeholders focused on antimicrobial resistance at the White House. He was nominated by NCBA, AABP and AVC to be a voting member on the presidential advisory council on Combating Antibiotic Resistant Bacteria (CARB). And Dr. Apley led a discussion on antibiotic compliance in a free webinar offered by NCBA.
Landa Colvin-Marion reports that dispensary student worker, Melanie Sowards, successfully completed a training program to sit for a national licensing exam. She sat for and passed the exam in June 2015 and is now a Certified Pharmacy Technician. Congratulations, Melanie!
Dr. Liz Santschi conducted a student lab at Olathe North High School for 19 freshmen students. They learned the basics of putting a plate and screws across a broken bone. She shared a few pictures from the event below.
Click here to see the New Arrivals/Recent Departures at the CVM ...
Welcome to:
Kendra Rock, Instructor, Clinical Sciences
Hope Meadows, Veterinary Technician, VHC
Dr. Neala Boyer, Assistant Professor, Clinical Sciences
Lauren Pearson, Laboratory Technician, KSVDL
Dr. Pritam Sidhu, Postdoctoral Fellow, A&P
Dr. ArunkumarPitchaimani, Postdoctoral Fellow, A&P
Miranda Hurst, Research Assistant, A&P
Amy Elswick, Assistant, Clinical Sciences

Farewell to:
Dr. Jennifer Lehr, KSVDL, Coordinator
Dr. Mengji Li, A&P, Fellow (Post Doc)
Lindsay Beardall, KSVDL, Research Assistant
Lori Blevins, KSVDL, Research Assistant
Alex Fuller, KSVDL, Research Assistant
Donna Robbins, Dean's Office, Medical Administrator
Erin Schirtzinger, KSVDL, Research Assistant
Dr. Karen Chan, VHC, Intern
Dr. Daniel Cutler, VHC, Intern
Dr. Krista Holstein-Peterson, VHC, Intern
Dr. Dana Lindemann, VHC, Intern
Dr. Taryn Overton, VHC, Intern
Dr. Rebecca Tims, VHC, Intern
Lingli Huang, A&P, Visiting Scholar
Lifelines is published each month by the Development Office at the College of Veterinary Medicine. The editor is Joe Montgomery, jmontgom@vet.k-state.edu.
Lifelines index

Download a printable version of Lifelines (this is condensed and has less information than above)
Note: File is in Adobe Acrobat (PDF) format.