June 2015 - Vol. 10, No. 6
Top Stories
Hot Topic - Double Trouble for Influenza Viruses
KSVDL and CEEZAD take on efforts to contain canine and avian influenza viruses with tests and vaccines
Two stories this month show two different approaches to trying to control problematic influenza viruses of the canine and avian varieties. Learn about a new test offered by the Kansas State Veterinary Diagnostic Laboratory for detecting a new strain of canine influenza virus — H3N2 — and discover the new vaccines developed by the Center of Excellence for Emerging and Zoonotic Animal Diseases to control two different avian influenza viruses — H5N1 and H7N9.
Read more ...
New vaccines for H5N1, H7N9 avian influenza strains
A recent study with Kansas State University researchers details vaccine development for two new strains of avian influenza found in other countries that can be transmitted from poultry to humans. Those strains, not found in the U.S., have led to the culling of millions of commercial chickens and turkeys as well as the death of hundreds of people.
The new vaccine development method is expected to help researchers make vaccines for emerging strains of avian influenza more quickly. This could reduce the number and intensity of large-scale outbreaks at poultry farms as well as curb human transmission.
It also may lead to new influenza vaccines for pigs, and novel vaccines for sheep and other livestock, said Jürgen Richt, Regents distinguished professor of veterinary medicine and director of the U.S. Department of Homeland Security's Center of Excellence for Emerging and Zoonotic Animal Diseases.
Dr. Richt and his colleagues focused on the avian influenza virus subtype H5N1, a new strain most active in Indonesia, Egypt and other Southeast Asian and North African countries. H5N1 also has been documented in wild birds in the U.S., though in fewer numbers.
"H5N1 is a zoonotic pathogen, which means that it is transmitted from chickens to humans," Dr. Richt said. "So far it has infected more than 700 people worldwide and has killed about 60 percent of them. Unfortunately, it has a pretty high mortality rate."
Researchers developed a vaccine for H5N1 by combining two viruses. A vaccine strain of the Newcastle disease virus, a virus that naturally affects poultry, was cloned and a small section of the H5N1 virus was transplanted into the Newcastle disease virus vaccine, creating a recombinant virus.
Tests showed that the new recombinant virus vaccinated chickens against both Newcastle disease virus and H5N1.
Researchers also looked at the avian flu subtype H7N9, an emerging zoonotic strain that has been circulating in China since 2013. China has reported about 650 cases in humans and Canada has reported two cases in people returning from China. About 230 people have died from H7N9.
"In Southeast Asia there are a lot of markets that sell live birds that people can buy and prepare at home," Dr. Richt said. "In contrast to the H5N1 virus that kills the majority of chickens in three to five days, chickens infected with the H7N9 virus do not show clinical signs of sickness. That means you could buy a bird that looks perfectly healthy but could be infected. If an infected bird is prepared for consumption, there is a high chance you could get sick, and about 1 in 3 infected people die."
Using the same method for developing the H5N1 vaccine, researchers inserted a small section of the H7N9 virus into the Newcastle disease virus vaccine. Chickens given this recombinant vaccine were protected against the Newcastle disease virus and H7N9.
"We believe this Newcastle disease virus concept works very well for poultry because you kill two birds with one stone, metaphorically speaking," Dr. Richt said. "You use only one vector to vaccinate and protect against a selected virus strain of avian influenza."
Using the Newcastle disease virus for vaccine development may extend beyond poultry to pigs, cattle and sheep, Richt said.
Researchers found they were able to protect pigs against an H3 influenza strain by using the Newcastle disease virus to develop a recombinant virus vaccine. Dr. Wenjun Ma, Kansas State University assistant professor of diagnostic medicine and pathobiology, is building on this finding and using the Newcastle disease virus to make a vaccine for porcine epidemic diarrhea virus, a disease that has killed an estimated 6 million pigs.
Dr. Richt conducted the avian influenza study with Dr. Ma, Dr. Adolfo Garcia-Sastre at the Icahn School of Medicine at Mount Sinai in New York, and several other colleagues. They published their findings in the Journal of Virology study, "Newcastle disease virus-vectored H7 and H5 live vaccines protect chickens from challenge with H7N9 or H5N1 avian influenza viruses." It is the first study to look at an H7N9 vaccine in chickens, the animals the disease originates in.
Test available for new canine influenza strain at KSVDL
Veterinarians can now test for the new strain of canine influenza that sickened thousands of dogs in the Midwest and is still popping up across the country. The test is available at the Kansas State Veterinary Diagnostic Laboratory.
Since late April, more than 1,000 dogs had been infected — and some have died — from an H3N2 strain of canine influenza new to the U.S. that originated in Asia. Veterinarians at Kansas State University say they are now able to differentiate this strain from the other strain prevalent in the United States, H3N8.
"We can perform hemagglutinin and neuraminidase gene sequencing — the H and N portions of the strain — on a sample that is positive for canine influenza," said Dr. Ben Hause, research assistant professor of diagnostic medicine and pathobiology. "This gene sequencing will allow us to compare how close of a genetic match the virus in the sample is to other canine influenza isolates and provide important epidemiological information, allowing us to track how the virus is evolving in dogs."
Dr. Hause says this information is relevant for vaccine design and determining if the virus is mutating.
While veterinarians can now determine which strain may be sickening dogs, there is currently no vaccine for this new strain.
"It is still unknown if the vaccine for the H3N8 strain of canine influenza offers cross-protection for this new strain of influenza," said Dr. Susan Nelson, clinical associate professor in clinical sciences at Kansas State University's Veterinary Health Center. "The main thing is to be vigilant about where you're taking your dog and watch for signs of illness. This is a disease we're going to see most often in places where there are groups of dogs, such as doggie day cares, dog parks and boarding facilities. Unlike human influenza, canine influenza is not a seasonal disease and can be contracted at any time of the year."
Almost all dogs exposed to the virus will become infected, but only about 80 percent of those dogs will show signs. Symptoms include coughing, fever, yellowish-green colored nasal discharge, dehydration and lethargy. The other 20 percent will show no signs of sickness, but will still be contagious, says Nelson.
Dogs typically show signs of the disease two to four days after exposure. This incubation period between exposure and when symptoms develop is when dogs are the most contagious to other dogs. Dogs can shed the virus for up to seven to 10 days after exposure and continue to be contagious during this time.
"The vast majority of dogs have a mild form of the disease that lasts for about two to three weeks," Dr. Nelson said. "They will get better with just supportive care. About 10 percent of these dogs can develop pneumonia, which can be fatal. My advice to dog owners is to watch the news and be aware of where the disease is across the country."
There currently have been no cases of in Kansas.
Video Feature
New Mobile Surgery Unit goes 'On Location'

Cats and dogs in several Kansas communities are getting help to become more adoptable thanks to free surgeries provided by Kansas State University veterinary students involved in a new shelter medicine rotation.
Started during summer 2015, the new two-week shelter medicine rotation introduces fourth-year veterinary students to the specialty by spending ten-days on the road visiting around seven shelters, which may have different missions and levels of resources.
Watch the video at regular size ...
Video produced by Joseph Chapes and Kent Nelson, technology coordinators from
Computing and Technical Support (CATS). See more CVM videos at our YouTube site: youtube.com/KSUCVM
Center for Outcomes Research and Education receives USDA grant to study risk management strategies to reduce impact
Dr. David Renter, director of the new Center for Outcomes Research and Education (CORE) has announced the receipt of a $489,466 grant to study health and economic risk management strategies to reduce the impacts of bovine respiratory disease complex in commercial feeder cattle.
This is a really significant initiative at the CORE," said Dr. Renter."This is a four-year project which involves several truly exceptional faculty: Dr. Mike Sanderson and ..."
Read more ...
| | |
| --- | --- |
| | |
| | Dr. Tammy Beckham will begin her era as the 12th dean of the College of Veterinary Medicine beginning Aug. 2. |
" ... Dr. Natalia Cernicchiaro in our department, plus Dr. Robert Larson and Dr. Brad White in the Clinical Sciences department, and outside of the college, Dr. Ted C Schroeder in Agricultural Economics and Dr. Nora Bello in the Department of Statistics."
He said the grant is classified as an Agriculture and Food Research Initiative Competitive Grant from the USDA's National Institute of Food and Agriculture, which provides funding for fundamental and applied research, education, and extension to address food and agricultural sciences.
"Bovine respiratory disease complex is the most common cause of sickness and death in U.S. feeder cattle," Dr. Renter said. "Every year, it costs the U.S. beef industry an estimated $4 billion and negatively affects the well-being of millions of animals. Our long-term goal is to reduce the health and economic impacts of bovine respiratory disease complex by utilizing scientific and industry knowledge to improve disease management."
To reach this goal, Dr. Renter said there is clearly a need to concurrently develop health and economic risk management strategies that combine the best science with data from commercial beef cattle production systems.
"Our research goal is to develop strategies that differentiate bovine respiratory disease complex risks among diverse feeder cattle populations and identify sustainable approaches to reducing BRDC in these animal populations," he said. "We will achieve this goal through three interrelated research approaches. We also will collaborate with cattle producers and veterinarians to generate more detailed information on how feeder calves were managed prior to feedlot purchase by studying groups of feeder cattle in different segments of the beef industry."
Dr. Renter concluded that collectively, the research approaches, combined with industry partnerships, would enable his research team to develop risk management strategies that lead to immediate and sustainable reduction of bovine respiratory disease complex impacts in the U.S. beef industry.
Alumnus Dr. Kelly Lechtenberg gives use of BSL-2 laboratory space to the Center of Excellence for Vector-Borne Diseases
Dr. Kelly Lechtenberg, Oakland, Nebraska, CEO of Midwest Veterinary Services and Central States Research Centre of Oakland, has provided a sustaining annual gift of biosecurity-level-2 laboratory space for use by the new Center of Excellence for Vector-Borne Diseases (CEVBD) in the College of Veterinary Medicine at Kansas State University. The CEVBD is an interdisciplinary research center with a mission to combat vector-borne diseases with a focus on pathogenesis, surveillance and disease prevention.
Read more ...
| | | |
| --- | --- | --- |
| | | |
| | Dr. Kelly Lecthenberg, DVM class of 1987, congratulates Dr. Roman Ganta at the dedication of the CEVBD in April. | |
| | | |
"Dr. Lechtenberg is a wonderful person who is making a big difference in supporting the center," said Dr. Ganta, professor and director of the center. "We will use this facility to maintain a sustainable K State Tick Rearing Facility which is part of the new center. This facility is already in progress and its goals include supporting the K-State faculty research focused on ticks and in addition, it will serve as a one of a kind resource for tick researchers at other academic institutions and industry."
"We are pleased to assist Dr. Ganta and his team to continue their very important work with vector-borne diseases," said Dr. Lechtenberg, who graduated from K-State with a DVM in 1987 and a Ph.D. in ruminant nutrition in 1988. "Roman and the rest of the CEVBD team are passionate about their work and have an 'urgency of mission' that makes this project bound for success. I am confident that we will see this team contribute greatly to our knowledge of disease transmission and be instrumental in developing interventions that make outdoor life safer for people, their pets and the livestock entrusted to their care."
"Dr. Lechtenberg has a long history of generously supporting programs and facilities in the college," said Dr. Ralph Richardson, dean of the Kansas State University College of Veterinary Medicine.
The center is active in developing a network to build research programs focused on tick and other vector-borne diseases of importance to human and animal diseases, including foreign animal diseases, to promote strong collaborations among K-State faculty who have shared interests, as well as faculty and researchers at other academic institutions and industry in the U.S. and abroad.
KSVDL video:

Nitrate Testing Sample Collection
Here's a video from the Kansas State Veterinary Diagnostic Laboratory to explain how to collect bovine ocular fluid from cattle in order to test for nitrate toxicosis.
Watch the helpful video at full size here ...
More Headlines
Homecoming in Vietnam
Dr. Annelise Nguyen makes historic trip to Vietnam to promote K-State admissions and academic research collaboration
A trip home has turned out to be an historic first for the Kansas State University College of Veterinary Medicine. This past April, Dr. Annelise Nguyen, a toxicologist in the College of Veterinary Medicine who was born in Vietnam, presented a research seminar at the Vietnam National University of Agriculture (VNUA), the first visit by a faculty member who was officially representing the College of Veterinary Medicine, plus she toured the K-State recruiting office in Hanoi.
At the Vietnam National Agricultural University, Dr. Nguyen shared the history, resources, facilities, organizational structure, student enrollment and other general information about the Kansas State University College of Veterinary Medicine.
See the full story below ...
She also discussed steps and essential activities to promote collaboration on training and research that could be of mutual interest, particularly in veterinary medicine.
Dr. Nguyen shared her own research in a seminar related to a patent she recently received for collaborative work at K-State on cancer-fighting synthetic compounds with Dr. Duy Hua, university distinguished professor of chemistry, and Dr. Dolores Takemoto, professor emeritus of biochemistry.
"The content of my talk at the VNUA was about cancer cells that exhibit many defects in intracellular and intercellular communication," Dr. Nguyen said. "I explained how our results show that substituted quinolines have successfully prevented tumor formation in mouse models with mammary tumors."
Dr. Nguyen and VNUA are working on a joint grant proposal for a Vietnam Inclusion Innovation Project. The project is funded by the State Bank of Vietnam and the World Bank is providing $55 million in credit to improve the quality of life. The focus is to provide affordable technological solutions in traditional herbal medicine, information/communication technology applications and agricultural/aquaculture technologies.
Dr. Nguyen's trip to Vietnam was funded by an incentive grant from Kansas State University's Office of International Programs.

Dr. Annelise Nguyen, third from left, accepts gifts from the administration and faculty at the Vietnam National University of Agriculture.


Dr. Nguyen discusses ideas for collaboration with VNUA faculty.


Dr. Nguyen joins a group of students from VNUA

Dr. Anna Champagne wins communication excellence scholarship from Bayer

Bayer HealthCare LLC Animal Health recently announced that Dr. Anna Champagne, Wichita, Kansas, a 2015 graduate of the College of Veterinary Medicine, was the Kansas State University recipient of a Bayer Excellence in Communication Award (BECA). Twenty-seven veterinary schools participated in the 2015 competition that presented a total of $70,000 in scholarship awards.
Read more ...
| | | |
| --- | --- | --- |
| | | |
| | Dr. Anna Champagne, DVM class of 2015, accepts the Bayer Excellence in Communication Award from Dr. Roger Fingland, executive associate dean, at the annual scholarship banquet for the College of Veterinary Medicine. | |
"I am very humbled to receive the Bayer Excellence in Communication Award," Dr. Champagne said. "Educating clients about their pet's health is my favorite part about veterinary medicine. I will continue practicing my communication skills with Banfield Pet Hospital in Tampa, Florida, starting this summer."
"We greatly appreciate the support that Bayer Animal Health gives our outstanding veterinary students," said Dr. Ronnie Elmore, associate for academic programs, admissions and diversity programs. "We are committed to not only helping our students gain veterinary knowledge, but also to help them to develop the skills required to effectively practice veterinary medicine. This includes effective communication skills. We are very proud of Dr. Champagne and her accomplishments."
Incorporating effective communication skills in veterinary practice, as well as other medical professions, has long been recognized as one of the main tasks in delivering comprehensive medical care to patients. The competition challenged students to submit a filmed interview in a clinical setting between the veterinary student and a client. Entries submitted at each school were evaluated by a panel of faculty judges. Faculty selected their school's local winner using a scorecard developed by nationally renowned veterinary faculty who specialize in communication. Each regional level winner received a $2,500 scholarship.
"Veterinarians' commitment to the health and well-being of companion animals and livestock is second to none and, at Bayer, that same passion goes into the products we make as well as the resources that we provide veterinarians and future veterinarians," said Ian Spinks, president and general manager, Bayer HealthCare Animal Health, North America. "Bayer's commitment to veterinarians spans from research and educational funding, to clinical support and beyond. However, our support begins with veterinary students since we know positive communications skills are vital to keeping animals healthy and veterinary practices strong. Congratulations to all of the 2015 Bayer scholarship recipients."
The Bayer Excellence in Communication Award (BECA) is one facet of a larger initiative aimed at advancing the communication skills of the next generation of veterinarians. In 2002, Bayer partnered with the Institute for Healthcare Communication to establish the Bayer Communication Project. This collaborative partnership resulted in communication skills training modules offered to colleges of veterinary medicine for incorporation into their curriculum. A full list of recipients and the national winner is posted at: http://www.prnewswire.com/news-releases/27-veterinary-schools-receive-70000-in-scholarship-funding-from-bayer-300086993.html
Pair of second-year students place in national essay contest
Two Kansas State University veterinary medical students recently placed in the 2015 Smithcors Student Veterinary History Essay Contest sponsored by the American Veterinary Medical History Society.
Read more ...
| | | |
| --- | --- | --- |
| | | |
| | Second-year students Stephanie Liao and Ellen Kim won fourth place and second place respectively in the Smithcors Veterinary History Essay Contest. | |
Second-year student, Ellen Kim, Denver, tied for second place and received a $1,000 scholarship prize for her essay, "The Great Cattle Plague and Dr. John Gamgee: The Need for Historical Perspective on Trade and Public Health Policy."
Stephanie Liao, Pleasanton, California, also a second-year veterinary student, won fourth place and a $500 prize for ""Furry Valor: Tactical Dogs of WWI and WWII."
"Winning the prize was great news," Ellen Kim said. "I picked my topic based on previous electives I've taken and my experience with the Frontier Program. I'm very thankful to Dr. Howard Erickson and Dr. Justin Kastner for all their help and input. Writing the essay was a way to integrate information from different courses and it was very nice to be recognized."
Stephanie Liao said, "Winning the Smithcors Essay contest was an unexpected honor that I couldn't have accomplished without Dr. Erickson's continued encouragement and support. I chose to write about tactical dogs after reading about bomb-carrying dogs trained to incapacitate tanks. It became clear that dogs served in a far wider capacity during wartime than I had previously imagined."
"We congratulate these students for their efforts to thoroughly research these very important topics in veterinary medicine," Dr. Howard Erickson, professor emeritus in the Department of Anatomy and Physiology. "They will have their work published later this year in Veterinary Heritage, the national publication of the American Veterinary Medical History Society. Traditionally we have done very well in this annual contest and it's very satisfying that our students have such a fine appreciation for the history of the veterinary profession."
Picture Parade
May and June have been quite active, even with school being out of session. Enjoy these photographic features below for the following events:
Commencement for the DVM Class of 2015


Research Facilities and Resource Showcase

Dr. Patricia Payne Retirement

Donna Springer Retirement
Click to see pictures ...
Commencement for the DVM Class of 2015


Left: Dr. Maite Santos smiles in anticipation of being hooded by Dr. Mike Kenney, head of the Department of Anatomy and Physiology. Right: Dr. Bridgette Sharpe shakes hands with K-State President Kirk Schulz.

Top left: The new group of veterinarians are being introduced to the audience. Right: Class President Dr. Alyson Post delivers closing remarks. Bottom Dr. Dan Thomson, Jones Professor of Production Medicine and Epidemiology, gives the commencement address.

Students celebrate after commencement and take pictures with their families and each other.
Research Facilities and Resource Showcase

Several CVM units hosted booths at the Research Facilities and Resource Showcase at the K-State Student Union in May. From left: Joel Sanneman, Dr. Philine Wangemann, Dr. Dan Marcus and Don Harbridge from the Confocal Microscopy Core and Molecular Biology Core.

Dr. Nancy Monteiro-Riviere and Ravinda Thakkar explain how the Electron Microscopy Facility at the Nanotechnology Innovation Center of Kansas State can be used by faculty from other academic colleges on campus.

Dr. Melinda Wilkerson answers questions about the Flow Cytometry Core Facility at the CVM.
Dr. Patricia Payne Retirement

Dr. M.M. Chengappa, head of the Department of Diagnostic Medicine/Pathobiology thanks Dr. Patricia Payne for her years of service.
Donna Springer Retirement
A group of former and current CVM employees surround Donna Springer at her retirement reception held June 2. She was also joined by family members and visited with many colleagues (in the top photos) she has worked with during her time at the CVM.
Regular features
Alumni Events and Continuing Education
See photos from the Alumni Awards Ceremony and Reunion Weekend Brunch ...
Alumni receive awards at 77th Annual Conference for Veterinarians

Congrats to Dr. Tom Ksiazek, DVM class of 1970 (left), our 2015 Distinguished Alumni Award recipient; Dr. Michael Dryden, DVM class of 1984 (top right), who received the E.R. Frank Award; and Outstanding Young Alumnus Dr. Sara Beth Mullaney, DVM class of 2005 (bottom right). Each was presented the award by VMAA President Dr. Julie Ebert, DVM class of 1996 at the 77th Annual Conference for Veterinarians. Read bios for each of our award recipients below:

Dr. Les Pelfrey, DVM class of 1991 and owner of the Stanley Veterinary Clinic in Overland Park, Kansas, assumes the gavel as the new president of the VMAA for the next year.
Alumni salute class of 1946 at reunion brunch
The reunion classes of 1950, 1955, 1960, 1965, 1970, 1975, 1980, 1985, 1990, 1995, 2000, 2005 and 2010 saluted the class of 1946 for its original gift to pay for the signs in front of the CVM buildings. The new signs installed in May light up at night and help guide visitors to the Veterinary Health Center, the Kansas State Veterinary Diagnostic Laboratory and the Emergency entrance. Below are a few more images from the brunch.
Watch next month's Lifelines for more highlights from the 77th Annual Conference for Veterinarians
Questions about Alumni or CE events?
Contact: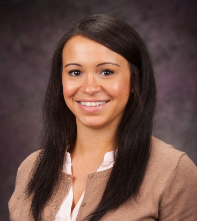 Ashley McCowan
Alumni and Events Coordinator
785-532-4833
amccowan@vet.k-state.edu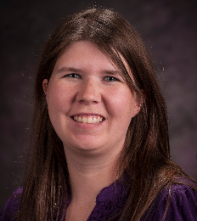 Dana Parker
Program Assistant
785-532-4528
dlaparker@vet.k-state.edu
Pet Friendly License Plate program in Kansas
The College of Veterinary Medicine has a new way to support shelter medicine in Kansas. The Pet Friendly license plate is available to Kansas residents statewide. For information, see http://www.vet.k-state.edu/development/pet-friendly.html, call 1-855-269-7387 or e-mail: petplate@vet.k-state.edu.
See what the Pet Friendly plate looks like ...
News Ticker
More activities and accomplishments in the College of Veterinary Medicine:
Dr. Ken Harkin received the 2015 Stange Award. This is the highest honor given to an Iowa State University alumnus for outstanding achievement in the areas of education, government, industry, practice and other veterinary endeavors.
Drs. Greg Grauer, Tom Schermerhorn, Heather Vaske (resident), and Christopher George (resident), received a grant from the American College of Veterinary Internal Medicine for $50,000 for a study called, "Effects of low-dose meloxicam in cats with chronic kidney disease."
Drs. Raelene Wouda, Mary Lynn Higginbotham, and Samuel Hocker (resident), received $24,997 from the American College of Veterinary Internal Medicine for "Toceranib phosphate and carboplatin combined chemotherapy in dogs with cancer."
Dr. Sally Davis reports that an undergraduate student in her lab, Elizabeth (Lizzy) Stietzle, has received an OURCI Research Award from K-State's Office of Undergraduate Research & Creative Inquiry in the amount of $1000 for fall 2015. Lizzy is an early admit scholar and was part of the class announced in 2013. She is focused on using digital microscopy to elucidate the differences between deaths attributable to influenza only vs. influenza complicated by bacterial pneumonia in tissues from humans who died during the 2009 influenza pandemic.
Thomasons take two

Congrats to Dr. Sasha Thomason, right, who received the Pet Tribute Faculty Award, presented at the annual honors banquet by Dr. Bonnie Rush. This award goes to a faculty member who demonstrates excellence in compassion, sensitivity and empathy while caring for patients. The award is determined by a vote of the senior class.

Dr. Justin Thomason accepts the Zoetis Award for Teaching Excellence from Dr. Ronnie Elmore. He was selected by the fourth veterinary students in recognition of teaching excellence and its lasting influence on veterinary medicine.

Dr. Pradeep Malreddy became the newest Wakonse Fellow by participating in the Wakonse Conference on College Teaching held May 21-26, 2015, in Shelby, Michigan, at Camp Miniwanca. Kansas State University has sent more than 60 faculty members to Wakonse since 2002. Their attendance is supported by the Office of the Provost, the Teaching & Learning Center, and endorsed by the Faculty Exchange for Teaching Excellence. More information about Wakonse can be found at: www.wakonse.org
Dr. Steve Dritz presented about the "Impact of health on feed efficiency in swine" and Dr. Márcio Gonçalves presented about the "Impact of sow nutrition on piglet birth weight" at the International Symposium of Swine Health, Production, and Reproduction in Porto Alegre, Brazil. This symposium is organized by one of the top veterinary schools in Brazil named Federal University of Rio Grande do Sul. About 850 people attended.


Dr. Steve Dritz lectures at the International Symposium of Swine Health, Production, and Reproduction.


Dr. Márcio Gonçalves sits on a discussion panel at the conference.
Congratulations to Benjamin Trible (far right), DMP Ph.D. student in Dr. Raymond R. (Bob) Rowland's lab, for receiving the Best Scientific Poster award at the 2015 PRRS Congress in Ghent, Belgium on June 5. His poster was titled, "PRRSV isolated from a pig with rebound in viremia is resistant to homologous nAb but susceptible to broadly nA." Dr. Hans Nauwynck from Ghent University is the one behind the podium presenting the award.
BCI hosts former football player turned leadership consultant


Former K-State Wildcat and Kansas City Chiefs football player Jon McGraw addresses an audience of beef industry leaders at a performance mindset training hosted recently by the Beef Cattle Institute.
Taking a unique approach to creating a collaborative, low-stress, and high-performance workplace environment, the Beef Cattle Institute (BCI) at Kansas State University brought together beef industry leaders for training focused on the performance mindset.
Former K-State Wildcat and Kansas City Chiefs football player Jon McGraw and seasoned technology and trading executive Russ Rausch have founded and operate Vision Pursue, or VP. VP's Performance Mindset training and technology helps professional and collegiate sports teams and businesses achieve at a high level by decreasing their emotional volatility and stress and increasing the behavior that improves performance. The goal of their training and app is to improve cognitive functioning to automatically improve mindset, behavior and life experience.
Dr. Dan Thomson, director of the BCI, was complimentary of their recent training with beef industry leaders.
"The people of the beef industry have similar pressures as professional athletes on a day-to-day basis," he said. "Vision Pursue was brought in to help BCI faculty, staff and K-State beef stakeholders understand how to achieve a performance mindset by quieting your mind of the negative thoughts that interfere with your ability to focus on the task at hand. It was a wonderful day with a great message and great fellowship."
The audience consisted of Kansas State University beef-focused faculty, staff and students, as well as representatives from the Kansas Department of Agriculture, Production Animal Consultation, Kansas Livestock Association, Wildcat Feeds and U.S. Premium Beef. Many individual beef producers from all areas of the state also participated.
Vision Pursue has served a wide variety of customers already. These include sales teams, banks, professional and collegiate sports teams, as well as real estate and technology firms.
Kelly Oliver, project coordinator for the BCI, participated in the training and took away several positive notes.
"Performance Mindset training really helped me analyze my conditioned mindset and to realize how it was impacting my life," she said. "After completing the training and transitioning to a performance mindset, I have utilized the technology Vision Pursue has developed to help carry out and track our training."
Additionally, she felt the training was beneficial to the BCI team as a whole to better serve the industry.
"By all of us having a performance mindset, it will benefit how we help others in the industry," she said. "If we approach producers with this mindset, we can help them be more productive and more focused on solving the day's challenges."
"It was a thrill to come back to my home state and alma mater and share principals that have transformed my personal and business life," Rausch said.
"The Kansas Beef industry does important work," McGraw added, "and we hope our message and technology can help (those in the industry) improve their business and enjoyment."
Click here to see the New Arrivals/Recent Departures at the CVM ...
Welcome to:
Hannah Grape, Senior Administrative Assistant, VHC


Farewell to:
Dr. Catherine Ewen, Research Assistant Professor, DM/P
Ginna Lokker, Veterinary Technician, VHC
Lauren Hernandez, Veterinary Technician, VHC


Lifelines is published each month by the Development Office at the College of Veterinary Medicine. The editor is Joe Montgomery, jmontgom@vet.k-state.edu.
Lifelines index

Download a printable version of Lifelines (this is condensed and has less information than above)
Note: File is in Adobe Acrobat (PDF) format.