January 2015 - Vol. 10, No. 1
Top Stories
Triumph Over Trouble in Paradise
Dr. Melinda Wilkerson collects canine blood samples in Grenada for sabbatical in spite of chikungunya epidemic
A tropical paradise turned into a public health epidemic for Dr. Melinda Wilkerson, who was on a sabbatical in Grenada from September to November. Her journey to collect canine blood samples for assay development led her to inadvertently contracting the chikungunya virus, which causes fever, rash and severe joint pain, among other symptoms. While Dr. Wilkerson was trying to help advance knowledge about tick-borne diseases that affect dogs, her own health was ironically impacted by a vector-borne disease that is spread by mosquitoes.
Read more ...
| | | |
| --- | --- | --- |
| | | |
| | | |
| | | |
| | The slide above demonstrates the system Dr. Wilkerson uses to analyze the blood samples. | |
| | | |
| | "I was able to observe necropsies on Hawksbill sea turtles, a unique marine species not found in Kansas," Dr. Wilkerson said. | |
Fortunately, Dr. Wilkerson's symptoms were mild and she was able to continue to work while in Grenada.
"I worked with a professional colleague, Dr. Diana Stone at the St. George's University School of Veterinary Medicine, to set up my research for this sabbatical in part because of the tropical environment in Grenada, which has a lot of vector-borne diseases — and chikungunya virus happens to be one of them," said Dr. Wilkerson, who is the director of the Clinical Immunology/Flow Cytometry Laboratory. "Grenada has a lot of stray dogs referred to as 'pothounds.' Many are infected with ticks, with single and multiple zoonotic bacteria including Ehrlichia and Anaplasma species. During my three months' time in the St. George's parish of Grenada, I was able to send back more than 400 plasma and extracted DNA samples to K-State."
The Grenadian stray dogs are caught and released by veterinary students, faculty and medical staff at St. George's University School of Veterinary Medicine who perform spay and neuter surgeries on the animals. These dogs were ideal for Dr. Wilkerson's project because they are often infected with Ehrlichia canis and Anaplasma platys. She has collaborated with Dr. Roman Ganta in DM/P who also works with other strains of Erhlichia bacteria. Dr. Wilkerson said the plasma and DNA samples are analyzed via a piece of equipment in her lab called MagPix system, which detects antibodies to bacterial peptides or the oligionucleotides of the bacterial DNA.
"This sabbatical has allowed me to learn molecular techniques and to have the time in the laboratory to practice what I learned," Dr. Wilkerson said. "I extracted and purified DNA samples from whole blood and platelet rich plasma from 161 dogs. The techniques I learned have been shared with my research assistant and post doc in Dr. Ganta's laboratory."
Dr. Wilkerson gained some additional experiences including a month teaching veterinary clinical pathology to the third-term veterinary students at St. George's.
"I was able to observe necropsies on Hawksbill sea turtles, a unique marine species not found in Kansas," Dr. Wilkerson said. "I also had the opportunity to experience a free community vaccine clinic sponsored by St. George's veterinary school, the culture of the West Indies and experience firsthand an epidemic of chikungunya virus."
The chikungunya outbreak swept through the Caribbean in 2014 with the height of it in Grenada during the second week in September.
"I did not expect to get infected because I used a lot of deet, but was not surprised when it happened for nearly everyone at the university and the public had clinical signs," Dr. Wilkerson said. "I feel fortunate to be at K-State where there is research expertise in chikungunya. After that experience, my friends and colleagues at SGU are looking into future opportunities to collaborate with K-State researchers, Roman Ganta and Steve Higgs, on global vector-born infectious disease research including these tick-and mosquito borne diseases."
Despite having some chikungunya symptoms linger after returning to Kansas, Dr. Wilkerson said the lasting impact of her sabbatical trip will include the prospects of writing up various aspects of erhlichia and anaplasmosis research for publication. Some of these topics include: the prevalence of these tick borne diseases in the St. George's parish of West Indies; correlations between PCR, ELISA and multiplex bead based serological assays; clinical pathological data in a population of Ehrlichia/Anaplasma infected dogs; and the effects of low dose antibiotic treatment on prevention of Ehrlichia/Anaplasma infections in dogs introduced into an endemic area.
Video Feature
Meet the CVM's grants administration team
As the importance of extramural funding in academic research has grown, the CVM's dedicated five-member grants administration team assists researchers in pursuing and managing potential award opportunities.
"The reason we have and have expanded, the research grants team is to make it easier for the principal investigators to do what they do best, and that's conducting science," said Dr. Frank Blecha, associate dean for research.

Meet the rest of the grants team and learn what they do in this month's Lifelines video feature:
Watch the video at regular size ...
Video produced by Joseph Chapes and Kent Nelson, technology coordinators from
Computing and Technical Support (CATS). See more CVM videos at our YouTube site: youtube.com/KSUCVM
The Business-Minded Veterinarian
Story by Katie Allen, K-State Research & Extension News
Animals can teach us more about the human body than we might realize. Crack open New York Times bestseller "Zoobiquity," and you'll learn about a human cardiologist's experiences at the Los Angeles Zoo that allowed her to more closely connect human and animal medicine. Even in the first chapter—Dr. House, Meet Doctor Dolittle—author Dr. Barbara Natterson-Horowitz reveals how doctors and veterinarians could learn from each other to effectively diagnose and treat all species.
Read more ...
| | |
| --- | --- |
| | |
| | Dr. Casey Thomas, DVM 1981, examines a ferret at his practice in Junction City. |
| | |
| | Dr. Julie Ebert, DVM 1996, examines a ferret. Last year, she purchased the Flint Hills Veterinary Hospital from Dr. Thomas. |
Indeed, veterinarians are needed not only to treat our pets and livestock, but in a broader context, to help with zoonotic disease maintenance. The interaction between animals and humans secures the continuous demand for the profession, and the fewer veterinarians we have, the larger potential for catastrophic disease, according to Dr. Michael Dicks, director of the economics division for the American Veterinary Medical Association (AVMA).
Although the profession is needed, Dr. Dicks said financial struggles do exist, especially for those beginning to practice. Many veterinarians who are just starting out find that they need to make enough money to pay off their high educational debt while trying to make a living, which can pose a major challenge.
According to the CVM, the average debt reported by its 2014 graduates was $170,380, and graduates in 2013 had similar debt at $170,919.
The average practice salary reported by 2014 K-State graduates was $64,678 and for 2013 graduates, $63,294. For those practicing outside of Kansas, the average starting salaries were a bit higher at $66,057 for 2014 graduates and $66,939 for those who graduated in 2013.
"The downturn of the economy impacted veterinary medicine and what graduates could earn in their first year," said Dr. Roger Fingland, executive associate dean for K-State's College of Veterinary Medicine and director of the Veterinary Health Center. "It is important to educate people who want to be veterinarians about the financial realities. But, I think the value of being a veterinarian has to always be in the discussion."
Seeking opportunities
Dr. Dicks, a veteran agricultural economist, said the objective of the AVMA's economics division is to find ways to enhance the lifelong value of a veterinary degree. Understanding the market for veterinary services and how individual veterinary practices make money are important components that add value.
The biggest area of demand in veterinary medicine is working with companion animals, or pets, which accounts for about six out of 10 practicing veterinarians, he said. Food animal veterinarians, those who work with cattle, sheep and pigs as examples, account for one out of 10. Other veterinarians might choose mixed animal practice or work in zoos, animal hospitals, the education field or other industries.
Scholarship opportunities are available for students in many interest areas, particularly for those who want to work in rural areas and seek mixed animal practice or large animal practice, including food animals and other livestock. Dr. Fingland said at K-State, rural scholarship recipients receive $20,000 in loan forgiveness per year if they intend to practice in a Kansas county that is declared rural. Most counties in Kansas have a rural designation.
If the students don't continue to practice in a rural area for the required amount of time, however, they may have to pay that money back, he said. To his knowledge, no students have had to dot his, but some graduates will find that some rural areas don't have enough animals to support a full-time veterinarian. Or, perhaps the environment will not allow the veterinarian to charge the going rate for various services.
"I believe there is a need for large animal and mixed animal practitioners in some rural areas," Dr. Fingland said. "Need means there are consumers in that area who perceive that they need veterinary services. Needing veterinary services and having an environment that financially supports veterinary services are two different things. Some communities can't financially support the service."
Certain aspects of veterinary medicine are different than others, and veterinarians can choose certain avenues of practice to potentially increase their salaries. Industry veterinarians typically have higher earning potential than mixed animal practitioners, Dr. Fingland said.
Like human doctors, veterinarians can specialize as cardiologists, surgeons, internists and radiologists, as examples. Veterinarian specialists tend to make higher salaries, Dr. Fingland said, but they also have to go through much more training than general practitioners. Practice ownership also lends itself to higher pay.

Combining business with a calling
Most people go into business, because that's what they want to do. Veterinarians, no matter what area of practice they prefer, are no different, Dr. Dicks said. He encourages veterinarians, like any other business-minded professionals, to plan ahead to maximize their opportunities.
"We know just like farmers and ranchers, we all weigh life in some ways with the amount of money we're making," Dr. Dicks said. "People must give up a little return to have the style of life they want. For veterinarians, that huge (college) debt can be a restraint. If I have debt when I get out of school, that means I may be driving a 10-year-old car, living with my roommate for another five years, and not going out or buying anything. I may be paying my debt and trying to make a life."
Dr. Fingland, who teaches veterinary business courses, said on the first day of orientation at K-State, he presents new students and their parents with numbers showing what the education will cost for the next four years of veterinary school to make them aware.
"There is no question that there is a financial problem at work, and I worry about it like other people in my position worry about it," Dr. Fingland said. "But, there is value in doing what is your calling. I understand as a veterinarian that I'm not going to make as much money as someone in another profession. I don't want to be in that other profession, so what difference does it make if that person makes more money than I do?"
"We can't tell young people who aspire to be veterinarians, 'You shouldn't do this, because you won't make as much money as you could doing something else,'" he continued. "Is that what we're going to tell people who want to teach? Imagine if somebody would have turned away the wonderful teachers that we had in grade school, high school and college. That would have been very unfortunate."
Dr. Fingland said preparing students to be business-minded veterinarians involves work in and out of the classroom. In addition to one required business and finance course, veterinary students at K-State are allowed to take elective business courses and join organizations such as the Veterinary Business Management Association. They also learn about planning and budgeting through K-State's Powercat Financial Counseling, available as a free resource for all students.

Involving the veterinarian
As a livestock producer, Dr. Dicks said he believes it is essential to have a veterinarian as part of your health team if you own animals. Sometimes the veterinarian might be considered a provider of last resort or someone whose job can be handled by salesmen or technicians for artificial insemination, embryo transfer, ultrasounding for carcass characteristics or pregnancy, hoof trimming and nutritional planning, as examples.
But, he said in the last 10 years the cattle industry has experienced diseases such as trichomoniasis and curly calf syndrome, among others, that may have surprised some producers. Having a close relationship with a veterinarian could help protect animals from diseases and producers from major financial losses.
"Maybe because a veterinarian wasn't part of our herd health program, we only found out about these diseases once they happened to us," Dr. Dicks said. "Some of those things cause 20 to 30 percent losses."
"What we focus on is teaching veterinary students to thrive in a competitive environment, not in an unrealistic environment where there's no competition," Dr. Fingland said. "There are many things veterinarians can do that others can't do who don't have the level of training. No one will ever replace the veterinarians' intellect, when they go to a farm to analyze the nutrition that the rancher or farmer is providing, and the environment and how that environment might lead to disease."
More information about the economic and financial components of veterinary medicine is available on the AVMA website.
Hot Topic
Research project gives hope to pets with out-of-date rabies vaccine that are exposed to virus
Story by David Kirkpatrick, AVMA
A tragic decision was forced on a loving dog owner when her pet was bitten by a rabid skunk. Because the dog was only days overdue for its rabies booster vaccine, the owner, according to published news stories, was forced to choose between a lengthy period of quarantine for her pet or euthanizing it. In this sad case, the pet owner made the painful decision to end her dog's life through euthanasia.
Read more ...
It is situations such as this that prompted a group of researchers to embark on a study to see whether they could make a difference and help avoid similar cases in the future. The results of their efforts appear in a scientific report in the Jan. 15, 2015, issue of the Journal of the American Veterinary Medical Association, and they help paint what might be a clearer picture about the options veterinarians and public health officials have when faced with similar situations.
"The general public gets to see cases like this once a year," said Dr. Mike Moore, project manager for the Rabies Lab at the Kansas State Veterinary Diagnostic Laboratory and the report's lead author. "We get calls like this – if not weekly – every other week. I was a practicing veterinarian for 23 years, and it's really, really sad for me not to be able to help these people."
The study shows that pets whose rabies vaccination was considered out-of-date at the time of exposure to a rabid animal responded well after receiving an immediate rabies booster and did not develop any signs of the illness. The authors hope that the findings bring some clarity to guidelines that currently call for such animals to face lengthy periods of quarantine or be euthanized.
"Up to now, there hasn't been any scientific data presented for animals that are out-of-date on their vaccinations," Dr. Moore said. "Public health officials didn't have any measurable way to make their decision. Our results show that the two groups of animals – those that are out-of-date and those that are up-to-date – respond the same, and we feel they should be treated the same. If animals considered out-of-date have been primed with an initial vaccine, then when they're boostered after exposure, their titer goes up really high, really fast, and that's what we want in the case of exposure to rabies."
When confronted with cases of confirmed or suspected rabies exposure, veterinarians and public health officials typically refer to or rely on the Compendium of Animal Rabies Prevention and Control for guidance. According to the current version of the compendium, dogs and cats with current rabies vaccination status that have been exposed to an animal confirmed or suspected to be rabid should immediately receive a rabies booster vaccination and be observed for 45 days, most often under the pet owner's supervision with no contact restrictions.
The compendium guidelines are less clear when it comes to recommendations for dogs and cats overdue for a booster vaccination, suggesting that these animals be evaluated on a case-by-case basis that takes into account a number of criteria. Unfortunately, this recommendation for a case-by-case risk assessment, coupled with concerns for public safety, a fear of liability and the lack of published clinical data, commonly leads to conservative handling of these animals, which most often means either euthanasia or a six-month quarantine.
"Hopefully this closes the gap," said report co-author Dr. Rolan Davis, reference diagnostician at the Rabies Lab. "The one paying the ultimate price in situations like this is the pet. It's our hope that people will report every instance of possible exposure to rabies and not be penalized if they are five days overdue."
The authors are careful to point out that all pets should be vaccinated at the appropriate age and should receive their regular rabies boosters. The study, while providing hope to pets considered out-of-date who have been exposed to rabies, also reinforces the critical importance of that initial rabies vaccine.
"Animals don't communicate if they have had a possible exposure," Dr. Davis said. "They can't tell us if they've had an encounter with a rabid animal. Routine vaccination covers for those exposures that the owners might not recognize. That's why pet owners can't vaccinate once and forget about it."
The AVMA has also produced a podcast that includes Dr. Moore talking about the study.
KSVDL video: Bovine Rabies Sample Collection
Here's a video from the Kansas State Veterinary Diagnostic Laboratory to explain how to collect rabies samples from cattle.
Watch the helpful video at full size here ...
More Headlines
Successful showing at CRWAD
Congratulations to four CVM researchers who earned awards for their presentations at the annual Conference of Research Workers in Animal Disease held Dec. 8 and 9 in Chicago.



See the full story below ...

Dr. Charley Cull, Dr. Arathy Nair, Dr. Vinay Shivanna and master's student Lance Noll won awards at annual conference.
Dr. Charley Cull, Manhattan, Ph.D. student in Dr. David Renter's laboratory, won first place in the ecology and management of food-borne agents section for his oral presentation entitled, "Feedlot- and pen-level prevalence of Shiga toxin-producing Escherichia coli in feces of commercial feedlot cattle."
Dr. Arathy Nair, a research associate in Dr. Roman Ganta's laboratory in the Department of Diagnostic Medicine/Pathobiology, won first place for the 2014 Society for Tropical Veterinary Medicine Award for her oral presentation entitled, "Real-time PCR assay validation for detecting Rickettsia rickettsii infections in dogs and ticks."
Dr. Vinay Shivanna, Bangalore, India, a Ph.D. student in Dr. Kyeong-Ok Chang's laboratory, won first place in the American College of Veterinary Microbiologists - viral pathogenesis section for his presentation entitled, "Characterization of entry events during bile acid-mediated porcine enteric calicivirus replication."
Lance Noll, Greensburg, a master's student in Dr. T.G. Nagaraja's laboratory, shared first place in the pathobiology of enteric and foodborne pathogens session for his oral presentation entitled, "Pooling of immunomagnetic separation beads do not affect sensitivity of detection of six serogroups of Shiga toxin-producing Escherichia coli in cattle feces."
"We think these students not only represented themselves extremely well at the conference, but they also reflect the quality of instruction and supervision provided by our faculty in the Department of Diagnostic Medicine/Pathobiology," said Dr. M.M. Chengappa, department head and University Distinguished Professor. "In addition to these outstanding accomplishments, our own Dr. Roman Ganta was elected to serve as the president of CRWAD for a one-year term. We are very proud of him as well as our students."
Dr. Chengappa goes to Bangalore

Dr. M.M. Chengappa (fourth from left in photo below), University Distinguished Professor and head of DM/P, helps present the Karuna Trust Awards in Bangalore, India, in December. He won this same award in 2008. The trip was a homecoming for Dr. Chengappa as he earned his DVM and MVS degrees at Mysore Veterinary College in Bangalore.
See the photo below ...

Regular features
Alumni Events and Continuing Education
Check the upcoming schedule for activities and events ...
North American Veterinary Conference - K-State alumni reception

Jan 17, Orlando World Center Marriott 8701 World Center Drive, Orlando, Florida

Nebraska Veterinary Medical Association winter meeting - K-State alumni reception

Jan. 22, DoubleTree Omaha Downtown 1616 Dodge Street Omaha, Nebraska, 68102

4th Annual Conference on Animal Diagnostics and Field Applications
The Kansas State Veterinary Diagnostic Laboratory is hosting the 4th Annual Conference on Animal Diagnostics and Field Applications. The conference will be hosted at the Hilton Garden Inn and Conference Center in Manhattan on Feb. 7, 2015. The conference will highlight topics on: Anaplasmosis and Bluetongue, Epizootic Hemorrhagic Disease and Related Culicoides-transmitted Diseases. There will be 5.5 of CE credit available.
Rich Meinert Compassion in Action Memorial Award to honor 4-H achievement. Contact Darcy Hanson at the Lassen County 4-H office at 530-251-8285 for more information. - See more at: http://www.legacy.com/obituaries/rgj/obituary.aspx?n=richard-joseph-meinert&pid=171681853#sthash.mJnPxpCD.dpuf
Rich Meinert Compassion in Action Memorial Award to honor 4-H achievement. Contact Darcy Hanson at the Lassen County 4-H office at 530-251-8285 for more information. - See more at: http://www.legacy.com/obituaries/rgj/obituary.aspx?n=richard-joseph-meinert&pid=171681853#sthash.mJnPxpCD.dpuf
Questions about Alumni or CE events?
Contact: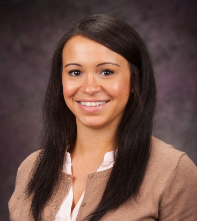 Ashley McCowan
Alumni and Events Coordinator
785-532-4833
amccowan@vet.k-state.edu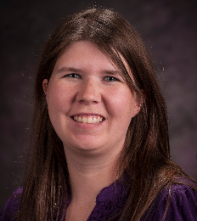 Dana Parker
Program Assistant
785-532-4528
dlaparker@vet.k-state.edu
Pet Friendly License Plate program in Kansas
The College of Veterinary Medicine has a new way to support shelter medicine in Kansas. The Pet Friendly license plate is available to Kansas residents statewide. For information, see http://www.vet.k-state.edu/development/pet-friendly.html, call 1-855-269-7387 or e-mail: petplate@vet.k-state.edu.
See what the Pet Friendly plate looks like ...
News Ticker
More activities and accomplishments in the College of Veterinary Medicine:
Dr. Elizabeth Davis delivered a presentation to the American Association of Equine Practitioners in Salt Lake City, Utah. The seminar title was "Equine Immunology and Vaccine Strategies."
Dr. Bob Larson delivered a presentation to the Academy of Veterinary Consultants in Kansas City, Missouri. His seminar was entitled, "How to Evaluate the cost-effectiveness of veterinary products and services."
The Kansas Division of Emergency Management presented, "Winter Weather Safety Discussions" in December. On the 11th, Dr. Susan Nelson was the special topic expert in the event from 10:30-11:00. The discussion topic was "Special Care for Pets in Kansas Winters."
Congratulations to Dr. Dudley McCaw on his retirement. His last day of work was December 27.
Dr. Laxmi U.M.R. Jakkula, who is working as a postdoctoral research associate with Dr. Roman Ganta, became a reviewer for some of International Journals including Letters in Applied Microbiology, Journal of Applied Microbiology, BMC Microbiology, Journal of Agriculture and Food Sciences, Preparative Biochemistry & Biotechnology, Biocatalysis and Agricultural Biotechnology (Elsevier), Open Journal of Medical Microbiology, and Antonie van Leeuwenhoek Journal of Microbiology (Springer) in the 2014 year. He is active life member for AMI association of Microbiology of India; American society for Hematology (USA).
Dr. Pavan Rajanahalli, a postdoctoral research fellow in Dr. Mark Weiss' laboratory, was selected to serve as a peer reviewer in the journal "Small," "Journal of Environmental Science and Health, Part A" and "Environmental Toxicology."
Dr. Amit Kumar, research associate in the Department of Diagnostic Medicine/Pathobiology, was selected to serve as a reviewer in the journal, Nature (www.nature.com). He also been appointed as managing editor of the journal, Microbiology and Related Research, a newly established scientific journal in India. Dr. Kumar served as a graduate research judge at the 2014 Research and the state graduate student poster session held at Kansas State University. Student posters included research topics in the field of food technology, stem cells, nanoscience, veterinary medicine, human nutrition, agronomy, plant Pathology, mechanical and nuclear Engineering. He reported that he presented his research in the meeting of "Great Plains Infectious Disease" held Sept. 26-27, in Columbia, Missouri. The title of his work was "Enterotoxigenic Escherichia coli Outer Membrane Proteins with Protective Efficacy in a Mouse Intranasal Infectious Challenge Model."
Click here to see the New Arrivals/Recent Departures at the CVM ...
Welcome to:
Dr. Anne Sally Davis,Assistant Professor, DM/P
Diane Beets, Medical Administrator, VHC
Mukund Koirala, Research Assistant, A&P
Amanda Cordes, Business Financial Specialist, Dean's Office
Zulma Barreda, Senior Admin Specialist, Dean's Office
Dr. Samir Elqaidi, Fellow (Post Doc), DM/P
Dr. Kangming Chen, Fellow (Post Doc), DM/P
Kari Salinas, Senior Administrative Assistant, VHC
Krystin Sothers, Accountant, Dean's Office

Farewell to:
Dr. Dudley McCaw, Professor, VHC
Amanda McDiffett, Manager/Administrator, Dean's Office
Dr. Xiaosai Ruan, Fellow (Post Doc), DM/P
Colleen O'Connell, Senior Administrative Specialist, VHC
Hattie Hartschuh, Research Assistant, KSVDL
Dr. Qinfang Liu, Fellow (Post Doc), DM/P
Betty Gathers, Manager/Administrator, VHC
Dr. Xiaojuan Zhang, Fellow (Post Doc), A&P
Lifelines is published each month by the Development Office at the College of Veterinary Medicine. The editor is Joe Montgomery, jmontgom@vet.k-state.edu.
Lifelines index

Download a printable version of Lifelines (this is condensed and has less information than above)
Note: File is in Adobe Acrobat (PDF) format.