November 2014 - Vol. 9, No. 11
Top Stories
Prime-Time Double Feature
'Sunflower Journeys' and ESPN feature CVM and VHC
Once would be fine, but twice is extra nice, as the College of Veterinary Medicine and Veterinary Health Center were featured on two different television programs at the end of October and beginning of November. Last spring, a video crew from KTWU-TV's program "Sunflower Journeys" visited the VHC to shoot footage for a profile on the veterinary medicine program and care for animals. The footage was aired for the first time on the evening of Oct. 30 in the first of three animal-related segments on the program.
Read more ...
The next day, a video crew from the ESPN sports network arrived for a scheduled visit to shoot "billboard" footage for the Nov. 1 broadcast of the K-State vs. Oklahoma State football game. The VHC was one of three billboard segements featuring programs at K-State. The other two were the rodeo and skydiving clubs.


One of the 'billboard' segments in the K-State vs. Oklahoma State football game on Nov. 1 features a shot of the Kind Touch statue between Mosier and Trotter Halls. The K-State rodeo team and skydiving club were featured in other billboard segments and can be seen here:
https://www.youtube.com/watch?v=qs8Rk26dS0A&feature=youtu.be
A camera crew from ESPN meets in the Veterinary Health Center to set up a video shoot.


A promotional clip of KTWU-TV's 'Sunflower Journeys' episode with the Veterinary Health Center is posted on its website.
https://watch.ktwu.org/video/ktwu-sunflower-journeys-animal-companions-2706/
Video Feature
Ophthalmology treatments for diabetic dogs
Diabetes is a common disease in dogs that can have a significant impact on the pet's quality of life, including vision loss. An ongoing study at the Veterinary Health Center at Kansas State University is examining how different topical ocular treatments affect diabetic dogs.
To learn about this study, which was funded by a Morris Animal Foundation Grant, check out this month's video report:
Watch the video at regular size ...
Video produced by Joseph Chapes and Kent Nelson, technology coordinators from
Computing and Technical Support (CATS). See more CVM videos at our YouTube site: https://www.youtube.com/user/KSUCVM
Iman research award goes to CVM's Dr. Jürgen Richt
Dr. Jürgen Richt was one of two Kansas State University faculty members chosen this year to receive a $5,000 awards in recognition of outstanding research and teaching. The award was presented at a ceremony Oct. 30 at the K-State Alumni Center.
Read more ...
Introduced in 2007, the annual Dr. Ron and Rae Iman Outstanding Faculty Awards are sponsored by the K-State Alumni Association and are made possible through the generosity of Ron and Rae Iman.
Dr. Richt, Regents distinguished professor, university distinguished professor and Kansas Bioscience Authority eminent scholar in the College of Veterinary Medicine, received the Iman Outstanding Faculty Award for Research. The recipient of the Iman Outstanding Faculty Award for Teaching was Swinder Janda, professor of marketing and the Robert M. Edgerley chair in global business in the College of Business Administration.
The research award recognizes faculty members who have distinguished themselves in their chosen professions and who have contributed significantly through research to improve the betterment of the educational experience, or whose research has had a significant impact on their area of study.
Dr. Richt serves as director of the Department of Homeland Security's Center of Excellence for Emerging and Zoonotic Animal Diseases, which works with principal investigators in seven universities, as well as with various industrial partners. He has edited several books, published more than 160 peer-reviewed publications and raised more than $25 million in grants for veterinary research.
His nominator, Dr. M.M. Chengappa, university distinguished professor and department head of diagnostic medicine and pathobiology, said, "Dr. Richt has been and continues to be a pioneer in veterinary science at the animal-human interface. He brings tremendous visibility to the university through his research and scholarly activities. We are very fortunate to have a faculty of his caliber and stature at K-State. He no doubt represents the very best Kansas State has to offer."

K-State alumni Rae and Ron Iman present Dr. Jürgen Richt with the 2014 Iman Research Award. They are joined by Kansas State University Provost April Mason.
Hot Topic
Bat influenza viruses unlikely to pose a threat to human health
Bats seen at Halloween this year may not be quite as scary as they appear – at least when it comes to the spread of specific viruses. A research project conducted in part by a team of researchers in the CVM suggests influenza viruses carried by bats pose a low risk to humans.
Read more ...
"Bats are natural reservoirs of some of the most deadly zoonotic viruses, including rabies virus, Ebola virus, Henipaviruses and SARS coronavirus," said Dr. Wenjun Ma, an assistant professor of virology in the Department of Diagnostic Medicine and Pathobiology. "Recently, sequences have been discovered in bats that resemble influenza viruses that are uncultivable. This made us curious as to whether those viruses exist and what impact that might have on humans."
Dr. Ma collaborated on this project with Dr. David Wentworth from the J. Craig Venter Institute in Rockville, Maryland, to carry out the research. Their study, "Characterization of Uncultivable Bat Influenza Virus Using a Replicative Synthetic Virus," was published in the Oct. 2 issue of PLOS Pathogens and can be read at http://bit.ly/1thM9n9.
"The goals of our study were to characterize the bat influenza virus using noninfectious approaches by synthesizing the complete viral genome, then generate a replicative virus and use it as a model to better understand bat influenza viruses," Dr. Ma said.
The team used a variety of techniques, including synthetic technology, reverse genetics, next-generation sequencing and mini-genome polymerase activity assays.
"While our data suggest that the bat influenza viruses are authentic viruses and provide new insights into the evolution and basic biology of influenza viruses, the results also indicate that they pose little, if any, pandemic threat to humans," Dr. Ma said.


Faculty span the globe to give animal health presentations
The answer to a common question is 1492, but this isn't just when Columbus sailed the ocean blue. It happens to be the number of miles between Manhattan, Kansas, and Warwick, Rhode Island, where Kansas State University professor, Dr. Greg Grauer, recently reached a personal milestone of having delivered continuing education conferences in every state in the U.S. Dr. Grauer is the Jarvis Chair of Small Animal Internal Medicine in the Department of Clinical Sciences in the College of Veterinary Medicine. While in Warwick, he delivered a lecture entitled, "Staging and management of chronic kidney disease: A tale of two cats."
Read more ...
| | | |
| --- | --- | --- |
| | | |
| | Dr. Michael Dryden is one of several faculty members who travel to present continuing education courses. Here he gets an up-close look at kangaroos in the Lone Pine Koala Sanctuary in Brisbane, Australia. He was invited by a group of Australia veterinary dermatologists to give presentations on flea control in Melbourne, Sydney, Brisbane and Gold Coast in February 2012. | |
| | | |
| | Dr. James Carpenter, center, instructs both veterinarians and students in a wet lab on raptor techniques and health issues at a five-day zoological medicine conference hosted by the veterinary school at the Universidad Andres Bello and the Buin Zoo in Santiago, Chile, in October 2010. | |
He gave the presentation at a dinner meeting in Warwick and in Manchester, New Hampshire, both sponsored by Vetoquinol, a veterinary pharmaceutical company.
"Part of our educational mission is to provide public education, which our faculty members deliver on a global scale," said Dr. Bonnie Rush, head of Clinical Sciences. "Dr. Grauer has also presented lectures in 16 countries. We have other faculty members in our department and in the college who have presented on virtually every continent, except Antarctica. Our faculty are nationally and internationally recognized and are in high demand for continuing education and scientific presentation."
Dr. James Carpenter, professor of zoological medicine, has spoken in 43 states and 16 countries, some on multiple occasions. Dr. David Biller, professor and section head for diagnostic radiology and ultrasound, has been to 39 states and 20 countries. Dr. Michael Dryden, University Distinguished Professor in the Department of Diagnostic Medicine/Pathobiology, has been to 44 states, one U.S. territory and 21 countries.
"When traveling for a continuing education seminar to a foreign country there are always potential problems that may be related to travel, language or equipment," Dr. Biller said. "On my first trip to Italy to speak at the veterinary college at the University of Parma, I was giving five hours of lecture to the students and faculty. I was using slides and a carousel for dual projection and had all my slides set up in plastic sleeves ready to transfer to the two slide carousels. Lo and behold they only had one carousel and projector. Ultimately I made my dual projection presentation into a single projection and had to stop every 45 minutes to unload slides and reload the next set.
"The faculty and students really appreciated my seminar, but maybe the funniest thing all day was the gratuity I was presented with after the five hour seminar was completed. With much ceremonial flair, they presented me with a kilogram of Parmigiano-Reggiano cheese. I have to say it was the first time I ever lectured for a bit of cheese. "
The countries on these professors' lists also include: Canada, Mexico, Japan, Ireland, United Kingdom, France, Portugal, Spain, Belgium, Netherlands, Germany, Austria, Switzerland, Hungary, Australia, Russia, New Zealand, South Africa, Brazil, China (Hong Kong), Grenada, Czech Republic, India, Colombia, Argentina, Peru, Chile, Denmark, Sweden, Finland, Uruguay, Thailand and St. Kitts.
"Getting the opportunity to present continuing education lectures to veterinarians across the globe has been extremely rewarding," Dr. Dryden said. "Lecturing in other countries often presents unique challenges, such as language barriers, available pharmaceuticals and different diseases. However, those challenges are what make it so exciting. The extensive literature review and information gathering that is necessary to properly prepare these lectures make us better veterinarians and educators. Growing up on a small farm in north central Kansas I could only dream of traveling to other countries. Being a faculty member at Kansas State University has helped make my dreams a reality."
"Having a role in helping to teach/train veterinarians and veterinary students who are interested in zoological/exotic animal medicine has been one of the most rewarding aspects of my Kansas State University position," Dr. Carpenter said. "In addition to building professional relationships, strengthening the field of zoological medicine and observing wildlife in other parts of the world, the opportunity to experience the culture of other countries is priceless!"
The College of Veterinary Medicine has many more faculty members who travel for similar purposes as well for collaboration with international colleagues through ongoing research projects and studies.
Focus on Teaching: Group Testing
CVM faculty are not only excellent in research and service, but also innovative in teaching. A Focus on Teaching will feature faculty members who have adopted innovative instructional strategies to enhance student learning by engaging, motivating or challenging them in the learning process. In this video segment, Dr. Judy Klimek, associate professor in the Department of Anatomy and Physiology, will share a group testing strategy to promote student peer learning as well as interaction among students.
Watch the helpful video at full size here ...
More Headlines
Open House for ICCM and NICKS
See photo below ...

The CVM holds an open house for the new Institute of Computational Comparative Medicine (ICCM) and Nanotechnology Innovation Center of Kansas State (NICKS). Welcoming K-State President Kirk Schulz are Dr. Jim Riviere, Dr. Nancy Monteiro-Riviere and Dean Ralph Richardson.
Halloween pets and people
Keeping with our annual tradition, several photos were submitted featuring CVM staffers and students and/or their pets, dressed up for Halloween
See the photos below ...

Angie Baker submitted the white cat, Nikki, and the black cat, Jack, who seems to have the same mouse cowboy as the top cat, also named Jack, submitted by Dr. Katelyn Fentiman.

Michelle Zajac in the KSVDL submitted pictures of her daughter Alexis and her 'squirrel-dog' Mila.
Tinisha Selvy is a princess in the radiology section, while Anthony Wallace, from the cafeteria, serves coffee as a 'stealth' Captain America.
Fourth-year students on their anesthesia rotation dress up (left to right): Kristin Myzie (Datex monitor), Michelle Pavlick (capnograph), Michael White (oxygen tank), Cynthia Jones (flow meter), Ashlea Berry(vaporizer), Tracey Stonebridge(soda lyme), Maura Drake (breathing circuit), Alex Bachman(rebreathing bag).
Check it Out at the Library
Health care info via the Cochrane Library by Carol Elmore
Health care information is frequently sought to determine what might work to treat human diseases or conditions. Often it is hard to know if one health care intervention works better than another or if it might cause more harm than good. Due to constant reports on the news and social media of new research for health care, it is often confusing for consumers to make sense of all these reports. The Cochrane Library - http://www.thecochranelibrary.com/view/0/index.html - available from KSU Libraries provides access to objective information on medical treatments that can help determine the most effective interventions.
Read more ...
The Cochrane Library is a subscription service available to faculty, staff and students of Kansas State University that contains a collection of evidence-based medicine databases, including the Cochrane Database of Systematic Reviews (CDSR). A systematic review as defined in the Cochrane Glossary is "a review of a clearly formulated question that uses systematic and explicit methods to identify, select, and critically appraise relevant research, and to collect and analyze data from the studies that are included in the review. Statistical methods (meta-analysis) may or may not be used to analyze and summarize the results of the included studies." Two types of documents that are included in the CDSR are Cochrane reviews which are full-text systematic reviews, which provide an overview of the effects of interventions in health care, and Cochrane Protocols, which provide information about reviews which are in progress.
The Cochrane Central Register of Controlled Trials (CENTRAL), another database in the Cochrane Library, contains articles on controlled trials and other studies of health care interventions from bibliographic databases, mainly MEDLINE and EMBASE, and other published and unpublished sources that are difficult to access. The Database of Abstract of Reviews of Effects (DARE) contains quality-assessed abstracts of non-Cochrane reviews. Three other databases contain technical information on methodology, assessment and economic evaluations. Next month, specific ways to search for personal health topics will be discussed.
Staff at the Veterinary Medical Library can help with questions about using either of these resources as well as provide help with any of other many resources on human and animal health available through the library.

Regular features
Alumni Events and Continuing Education
Check the upcoming schedule for activities and events ...
American Association of Equine Practitioners Conference - K-State alumni reception

Dec. 8, 6-8 p.m., Salon I, Marriott Hotel, Salt Lake City, Utah

Father and son honored at AABP conference: Drs. Alvin and Tom Edwards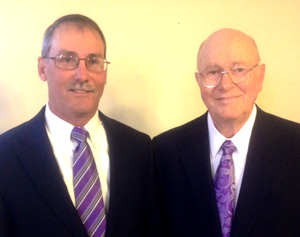 Dr. Alvin J. Edwards and Dr. Tom Edwards, Kearney, Nebraska, are the recipients of 2014 Alumni Recognition Awards presented at the American Association of Bovine Practitioners Conference (AABP) held in Albuquerque, New Mexico, Sept. 19. The father and son are being recognized by the Kansas State University Veterinary Medical Alumni Association in the College of Veterinary Medicine.
"This is a very special opportunity for us to recognize two outstanding Kansas State veterinarians together at one conference," said Dr. Ralph Richardson, dean of the College of Veterinary Medicine. "Alvin was an important member of college faculty for a number of years and he has contributed research toward feedlot medicine and best practices. His son Tom has carried on the family tradition in a more practical setting, but has already established himself a highly respected member of the cattle industry and veterinary community."
Dr. Alvin Edwards earned his DVM at K-State in 1959 and was on the faculty in the College of Veterinary Medicine in large animal medicine from 1979 to 1991. Prior to his studies at K-State, he was a sergeant in the U.S. Marine Corps. f­­rom 1950 to 1954 and served in the Korean War for the last two years of his service. Dr. Edwards went into private practice from 1959 to 1974 and the returned to K-State where he completed a Ph.D. in pathology in 1979. He has also served as a consultant in feedlot medicine and retired in 1996. In 1995, he was recognized by the AABP as its Practitioner of the Year.
Dr. Edwards was president of the Academy of Veterinary Consultants (AVC) from 1978-1979. In addition to the AVC and AABP, he is a member of the American Veterinary Medical Association. He and his wife, Carma, have five children: Linda, Marcia, Janice, Tom and Genelle.
"I am so very honored for the alumni recognition award and it makes it even more special receiving the award with my son, Tom," Dr. Alvin Edwards said. "The friendships and time spent being in veterinary medicine have been some of the best times of my life."
Dr. Tom Edwards is the owner of Midwest Feedlot Services Inc. in Kearney. He earned his DVM at K-State in 1995. In 2001, Tom began working with Feedlot Solutions Ltd. to consult on software for the United States market. He was president of the Academy of Veterinary Consultants from 2006 to 2007.
"Thank you for selecting my Dad and I for this award," Dr. Tom Edwards said. "Growing up around veterinary medicine, Dad was always my role model. I strive to be as good a role model to future veterinarians."
Dr. Tom Edwards is a member of the AVMA, AABP, AVC, National Cattlemen's Beef Association, Kansas Veterinary Medical Association and Nebraska Veterinary Medical Association. He and his wife, Debra, have two children: Kyle and Derek.
Fan of the Game: Dr. Russell Hardin

Dr. Russell Hardin is recognized as the 'Fan of the Game' at the K-State football game vs. the University of Texas. Dr. Hardin, who earned his DVM in 1946, played on the K-State football team in 1944 and 1945. He is thought to be the oldest living football alum. A video link from the game is posted below:
https://www.youtube.com/watch?v=4MqBgBn5vzU&feature=youtu.be
Rich Meinert Compassion in Action Memorial Award to honor 4-H achievement. Contact Darcy Hanson at the Lassen County 4-H office at 530-251-8285 for more information. - See more at: http://www.legacy.com/obituaries/rgj/obituary.aspx?n=richard-joseph-meinert&pid=171681853#sthash.mJnPxpCD.dpuf
Rich Meinert Compassion in Action Memorial Award to honor 4-H achievement. Contact Darcy Hanson at the Lassen County 4-H office at 530-251-8285 for more information. - See more at: http://www.legacy.com/obituaries/rgj/obituary.aspx?n=richard-joseph-meinert&pid=171681853#sthash.mJnPxpCD.dpuf
Questions about Alumni or CE events?
Contact: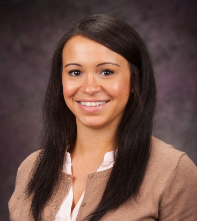 Ashley McCowan
Alumni and Events Coordinator
785-532-4833
amccowan@vet.k-state.edu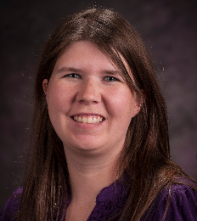 Dana Parker
Program Assistant
785-532-4528
dlaparker@vet.k-state.edu
Pet Friendly License Plate program in Kansas
The College of Veterinary Medicine has a new way to support shelter medicine in Kansas. The Pet Friendly license plate is available to Kansas residents statewide. For information, see http://www.vet.k-state.edu/development/pet-friendly.html, call 1-855-269-7387 or e-mail: petplate@vet.k-state.edu.
K-State faculty and staff: Did you know that a Pet Friendly plate can count as credit toward the All-University Campaign? This is a great way to show you're Pet Friendly while participating in the campaign.
See what the Pet Friendly plate looks like ...
News Ticker
More activities and accomplishments in the College of Veterinary Medicine:
Dr. Jim Riviere, University Distinguished Professor of pharmacology and director of the Institute of
Computational Comparative Medicine, was presented the John Doull Award for contributions of an outstanding member to the discipline of toxicology. Dr. Riviere presented the lecture "Trials and Tribulations of Discovering Biologically-Relevant Quantitative Nanomaterial Models for Realistic Interspecies and In Vitro- In Vivo Extrapolations."
Dr. Jim Riviere and Dr. John Doull →
Dr. Abhilash Sasidharan, postdoctoral fellow under the direction of Dr. Nancy Monteiro-Riviere in the department of anatomy and physiology, received the best postdoctoral oral presentation award. This also provides a travel award for Dr. Sasidharan to attend the National Society of Toxicology meeting in San Diego in March 2015.
The ICCM reports a new publication: Chen R, Zhang Y, Sahneh F, Scoglio CM, Wohlleben W, Haase A, Monteiro-Riviere NA, Riviere JE. Nanoparticle surface characterization and clustering through concentration-dependent surface adsorption modeling. ACS Nano 8: 9446-9456, 2014.
On Oct. 1, Dr. Meena Kumari presented a seminar entitled "Beta subunit of alpha glucosidase II caught moonlighting" at the Department of Pharmacology University of Texas Health Science Center, San Antonio.
Fourth-year student Michael White was picked as a 2015 AVMA Governmental Relations Division veterinary student extern.
Dr. Pavan Rajanahalli was selected to serve as a peer reviewer in the most prestigious international journal Nature (www.nature.com). Nature is the world's most cited science journal and published weekly. Categories of research include all fields of Science which include Life Sciences, Clinical Practice, Chemistry, Earth and Environment and Physical Sciences. The journal has an impact factor of 42.351. He also served as a graduate research judge at the 2014 Research and the State graduate student poster session held at Kansas State University. Student posters included research topics in the field of Stem cells, Nanoscience, Veterinary Medicine, Human Nutrition, Agronomy, Plant Pathology, Mechanical and Nuclear Engineering.
Student worker Ryan Weber recently sat for and passed his licensing exam to become a Certified Pharmacy Technician.
Fond Farewells: Joe Nisil and James Owensby
We are sad to report on the passing of two of the CVM's longtime staff members. The obituaries are posted below:
James Owensby
James Owensby, 46, of Manhattan, passed away on Monday, Sept. 29, 2014. He was a brave warrior, but ultimately lost his battle due to complications from medical treatment for leukemia. James worked for the Kansas State University Veterinary Health Center as a Procurement Officer for 17 years. Prior to that position, he worked as a manager for Wal-Mart and a dog trainer for Jane Laman. He enjoyed numerous outdoor hobbies, working in his shop and fixing various kinds of equipment and machinery. James had a profound love for the Kansas Flint Hills. He was most happy when walking in pastures alone or with his family and dogs.
He will be forever loved and cherished by his wife, Jennyfer Owensby; sons, Payton and Joshua Owensby; parents, Clenton and Juanita Owensby; and sister, Sherry Owensby; all of Manhattan; and numerous close friends. He was proceeded in death by his brother, Ronnie Owensby.
One of his last wishes was for family and friends to share stories and pictures with each other in a casual atmosphere.
Joe Nisil
Josep
h Edward "Joe" Nisil, Jr. 56, of Junction City, KS passed away on Wednesday, Oc. 22, 2014 at his home. In lieu of flowers, memorial donations are suggested to the Homecare and Hospice, 3801 Vanesta Drive Manhattan, KS 66503

Joe was born August 12, 1958, the son of Joseph Edward and Jean (Austin) Nisil, Sr. Joe has lived in the Junction City area since 1985.

Joe has been in a relationship with Scott Rich since October 21, 1986. They were married Oct. 21, 2004, in Blackstone, MA.

Joe served in the United States Army. After being honorably discharged from the Army Feb. 26, 1984, he went to work for Kansas State University as a photographer. He was later promoted to a Computer Information Specialist at the Kansas State University College of Veterinary Medicine.

Joe was a disc jockey at the Xcalibur Club in Junction City. His passions were music and photography.

Joe is survived by his husband Scott of the home. Other survivors include mother Jean L. Esposito of Blackstone, MA, two brothers, Richard Nisil (Denise) and Gerald Hall (Diana) both of Blackstone, MA, three sisters, Kelly Buschiazzo of White Plains, NY, Dawn McKellick of Blackstone, MA, Tracy Hall of Marlborough, MA and Robin Hall-Hood of Plainville, MA and four grandchildren, Donnie and Tyler Sturgeon of Grandview Plaza, KS and Austin and Cole Rich of Port Charlotte, FL.

He was preceded in death by his father, one sister Doreen Mandeville of Blackstone, MA.
Click here to see the New Arrivals/Recent Departures at the CVM ...
Welcome to:
Aubrey Baldwin, Dean's Office, Public Service Admin
Dr. Emily Reppert, Clinical Sciences, Assistant Professor
Zhenhai Chen, DM/P, Senior Scientist
Devin Clark, VHC, Procurement Officer
Farewell to:
Dr. Bhupinder Bawa, DM/P, Research Assistant Professor
Leanna Oxios, VHC, Senior Admin Assistant
Dr. Gyanendra Singh, DM/P, Fellow (post doc)
Lifelines is published each month by the Development and Alumni Affairs Office at the College of Veterinary Medicine. The editor is Joe Montgomery, jmontgom@vet.k-state.edu.
Lifelines index

Download a printable version of Lifelines (this is condensed and has less information than above)
Note: File is in Adobe Acrobat (PDF) format.