October 2014 - Vol. 9, No. 10
Top Stories
Swine Influenza Virus Surveillance
CEEZAD teams up with St. Jude Children's Hospital Center of Excellence for Influenza Research and Surveillance
Scientists at Kansas State University are playing the part of detectives looking for clues to help solve mysteries in human and animal health. By utilizing a methodology known as syndromic surveillance, researchers isolate and characterize swine influenza viruses causing disease to support a collaborative project with the St. Jude Children's Research Hospital in Memphis, Tennessee.
Read more ...
| | | |
| --- | --- | --- |
| | | |
| | Researchers have swine influenza viruses 'under surveillance.' (Undated file photo) | |
Dr. Jürgen A. Richt, and Dr. Wenjun Ma have obtained a seven-year $1,078,543 National Institutes of Health grant to fund the project entitled, "Swine Influenza Syndromic Surveillance and Research." Dr. Richt is the Regents Distinguished Professor at Kansas State University and an Eminent Scholar of Kansas Bioscience Authority and the director of the U.S. Department of Homeland Security Center of Excellence for Emerging and Zoonotic Animal Diseases (CEEZAD) at K-State. Dr. Wenjun Ma is an assistant professor of virology in the Department of Diagnostic Medicine/Pathobiology in the College of Veterinary Medicine.
"We are one of the only specialists in the world who can handle the swine influenza virus in a very sophisticated manner," Dr. Richt said. "We are working with the Kansas State Veterinary Diagnostic Laboratory and the Abilene Animal Hospital to collect samples from diseased pig populations. Sequence analysis of these samples can provide knowledge of the genetic evolution of influenza A viruses in pigs. If the genetics are different than what was known before, then we can characterize viruses in more detail and help in the development of novel vaccines and diagnostic tests if necessary."
The project is in collaboration with Dr. Richard Webby at St. Jude Children's Research Hospital, who works in its infectious diseases department. Dr. Webby is the director of the World Health Organization Collaborating Center for Studies on the Ecology of Influenza in Animals and Birds. This center is part of a larger group of institutions collectively called the Centers of Excellence for Influenza Research and Surveillance, which comprises facilities in New York, Maryland and Georgia. The overall goal of these centers is to provide the government with public One Health tools and strategies needed to control and lessen the impact of epidemic influenza and the increasing threat of pandemic influenza.
"St. Jude Children's Hospital is obviously a human medical institution and they are interested in the zoonotic aspects of influenza virus infections," Dr. Richt said. "That's our interest too. With us working with livestock at the veterinary college, we also involve our important stakeholders, which is the livestock industry in the state, because agricultural products are very important export items for our state and the nation."
CEEZAD was officially inaugurated in June 2010 and was formed to enhance the capability of the U.S. Department of Homeland Security (DHS) by developing "state of the art" countermeasures for high priority emerging and zoonotic animal diseases.
Video Feature
Study compares equine abdominal bandaging types
While colic surgery in horses is a common procedure for large animal veterinarians, patient care after an operation can be a topic of debate. To help remedy this situation, a team of Kansas State University veterinarians started a line of research to examine the benefits bandages might provide following abdominal surgery. To learn about the research, check out this month's video report:
Watch the video at regular size ...
Video produced by Joseph Chapes and Kent Nelson, technology coordinators from
Computing and Technical Support (CATS). See more CVM videos at our YouTube site: youtube.com/KSUCVM
K-State selects Holdsworth for grad student award
Kansas State University's highest achieving faculty members are honoring the next generation of exceptional researchers with 2014 University Distinguished Professors Graduate Student Awards. A Sept. 16 awards ceremony honored three students including Clark Holdsworth, doctoral student in anatomy and physiology, Vestal, New York, who received $2,500.
Read more ...
| | | |
| --- | --- | --- |
| | | |
| | Dr. Timothy Musch congratulates his grad student, Clark Holdsworth, on being one of three students selected from across campus for K-State's University Distinguished Professors Graduate Student Award. | |
The other two students who received the award are outside the CVM. They were Jessica Rupp, doctoral student in plant pathology, Pittsburg, who received $5,000; Bryan Cafferky, doctoral student in marriage and family therapy, Walla Walla, Washington, who received $2,500.
The award recognizes students who have shown outstanding achievement in scholarship through publications and other accomplishments appropriate for his or her academic field. K-State's university distinguished professor, or UDP, group, has established a set of guidelines and criteria for the evaluation of candidates, and Carol Shanklin, dean of the Graduate School, coordinates the selection process.
Holdsworth's dissertation is "KATP channel function in vascular and metabolic control during exercise: implications for cardiovascular disease." He is researching possible causes of an oxygen imbalance in individuals with chronic heart failure and diabetes, which leads to an intolerance to exercise. Holdsworth will use the funds for national conference travel and to present science career advocacy lectures to advanced placement high school students. His adviser is Dr. Timothy Musch, professor of anatomy and physiology, as well as a dual appointment in the College of Human Ecology.
The awards are made possible through a combination of donations from individual university distinguished professors and support from the university's vice president for research.
Hot Topic
Food Animal Production Faces Challenges with New Antibiotic Regulations
Dr. Michael Apley, professor of production medicine and clinical pharmacology, explained some of the changes producers and veterinarians can expect to see as a result of the new Food and Drug Administration regulations at K-State's Beef Stocker Field Day held Sept. 25.
Read more ...
The U.S. Food and Drug Administration (FDA) has announced that revised labels established according to Guidance Documents #209 and #213 will go into effect in December 2016. There will also be new regulations regarding how veterinarians will authorize the use of medically important antibiotics in the feed of food animals.
In 2012, the FDA finalized Guidance #209, which requests companies to phase out growth promotion indications for medically important antibiotics used in food-producing animals as well as changing the remaining antibiotic label approvals for feed and water uses of antibiotics in food animals to Veterinary Feed Directive (VFD) or prescription status, respectively. Guidance #213 contains the procedures for companies to make these changes.
This request affects 26 companies holding 283 different product labels. As of today, all 26 companies have agreed to cooperate and withdraw labels, or portions of labels, with growth promotion claims, as well as changing the remaining uses to VFD or prescription status.
Dr. Apley said one of the biggest questions posed by producers and veterinarians is what antibiotics will be affected. He noted that the ionophores, feed additives used in cattle diets to increase feed efficiency and body weight gain, will not be affected by the new regulations. Products including Rumensin, Bovatec and Gainpro are not involved because they are not listed as medically important to human therapy.
The new regulations have producers, licensed feed mill operators and veterinarians wondering, "Who's paying for this?" Dr. Apley said VFD regulations would require more effort from the producer and time from the veterinarian to write the mandatory VFDs.
"By law, the veterinarian is going to be required to have knowledge of the producer's operation to write the VFD," he explained. "There are a lot of questions, and the licensed feed mills and feed distributors are going to have a heck of a lot of VFDs coming through to make this work."
Looking ahead in contemporary management of growing cattle, Dr. Apley said the new VFD regulations will dramatically change the antibiotic administration process.
"I think one of the things that resonated with the stockers is the use of tetracycline in feed," Dr. Apley said. "If they're using the therapeutic regimen of one gram of oxytetracycline or chlortetracycline per 100 pounds per day for calves, administered in the feed, the only way they can use that is with a veterinary feed directive."
Changes for producers
The most significant changes will come with producers' inability to walk in, request a product and buy it, Dr. Apley said.
"Any water use is prescription now," he said. "The cattle feeder that uses tylosin, that's going to need to be authorized by the veterinarian for that use, strictly by the label. But, it has always been illegal to use a drug in feed other than allowed by the label."
While the final form of the Veterinary Feed Directive regulation is still in the works, Dr. Apley said it is clear that veterinarians will have to authorize all uses of medically important antibiotics in the feed or water of food animals.
"If there's a Veterinary Feed Directive drug that's used concurrently with one that's not a VFD drug, the VFD still has to authorize the use of both drugs together," Dr. Apley said. "For example, tylosin will be a VFD drug and monensin will not, but the veterinarian will be required to authorize the use of both in combination."
Organizations like the American Veterinary Medical Association (AVMA) and American Association of Bovine Practitioners (AABP) have groups assigned to address members' concerns and to have a dialogue with the FDA Center for Veterinary Medicine, Dr. Apley said. The FDA has held listening sessions across the country for people to give input.
One of the greatest concerns for the new veterinary feed directive is how they will be standardized, Dr. Apley said.
"These could be effective for up to six months, but are we going to have some that are three months, four and five months?" he asked. "You would end up with this rolling cascade of renewal requirements. We're asking that they standardize these as much as possible for producers and veterinarians."
Producers should look to their extension service, local veterinarian and news sources for information going into 2016, when the final version begins to emerge, Dr. Apley said.
Metrics needed to measure success
"Part of the success metrics, or a way to evaluate the intended effect of Guidance #209 is to ask, "Did antibiotic use in food animals in the United States decrease?" We've got a rather crude measure of actual uses now in sales reporting data, and I think they're wanting to have more," he said.
Dr. Apley said it is unlikely to see a dramatic decrease in antibiotic use because of the way the new regulations are structured.
"The next area of concern is the routine or constant use of in-feed antimicrobials to control a condition, such as liver abscesses," he said. "They're very effective, but the issue that gets pushed back at us is that we use those because of the nature of the production system. Unfortunately, the actual science of whether or not we could have any adverse effect on human therapeutics from these kind of uses ends up being only a dash of flavor in policy soup."
Dr. Apley said the greatest catastrophe the industry faces now is the precedent for evidence that growth promotion uses are any different from other uses as to the potential to select for resistant organisms. Hopefully, this is not the precedent for the evidence that may be required to separate off prevention and control uses from uses for therapy of diseased animals in the future.
"That gets people up in a mood to fight, but that's the fact," Dr. Apley said. "They really didn't provide any data to say growth promotion is any different. That was just a line to decrease antibiotic use."
"We've got to work hard as an agricultural industry to make sure that a different level of evidence is applied to evaluate prevention and control uses than was used for growth promotion uses," he said.
Antibiotic development has run into roadblocks at every corner of the animal agriculture industry, but it's also sparked controversy in the human health sector. Dr. Apley said the chance of animal agricultural acquiring a new set of antibiotics is unlikely.
"The last time we got a new and novel group of antibiotics approved for human and veterinary use that we use today in animal agriculture was 1978," Dr. Apley said. "Everything we've had since then has been some kind of molecular modification of these existing groups."
Dr. Apley said a new drug with slightly different properties may be released here and there, but the last two new groups of antibiotics released were for human medicine in 2000 and 2003.
While the absence of new antibiotics for use in animal agriculture may pose some hindrance to the industry, Dr. Apley said there are some advantages to this lack of development.
"They're looking at new ways to address infectious disease, such as addressing the virulence of the organism – it's ability to cause disease – rather than just outright killing it," Dr. Apley said. "There are ways of working with the immune system and there are ways of suppressing disease. We're just on the forefront of our genetic analysis and discovering really new and interesting things about the host-pathogen interaction."
Dr. Apley said he and colleague Dr. Bob Larson, professor of production medicine and Edgar E. and M. Elizabeth Coleman Chair in Food Animal Production Medicine, who specializes in epidemiology, recently reviewed a paper from 1971 explaining that many advancements in control of diseases like cholera and tuberculosis came long before antibiotic intervention.
"Antibiotics took the last little bit of the disease challenge off," Dr. Apley said. "But, the initial huge decrease in the curve was from epidemiology and applying things like basic sanitation and procedures to reduce the risk of spread. All is not lost, but we need to make sure tools are not taken from us unless there is a scientifically sound reason to do so."
If there is a silver lining to the new FDA guidelines for food-grade antibiotic usage in animals raised for food production, Dr. Apley said it will likely be in the form of increased relationships between producers and veterinarians.
"If this fosters more interaction between producers and veterinarians, and enables veterinarians getting to know more about producers' operations, I think that's good for the industry," Dr. Apley said.
Story by: Shelby Alyssa Mettlen, shelby11@ksu.edu, K-State Research & Extension News
Beefy trio earns scholarships at annual AABP conference
Three CVM students were recently among two different groups of 15 students from across the nation chosen to receive American Association of Bovine Practitioners Foundation scholarships; ...
Read more ...
| | | |
| --- | --- | --- |
| | | |
| | Fourth-year students Aaron Schaffer and Doug Shane and third-year student Jacob Hagenmaier took home scholarship awards from the annual AABP Conference in Albuquerque, New Mexico. | |
one supported by Zoetis and the other by Merck Animal Health. Aaron Schaffer, Fairbury, Illinois, and Douglas Shane, Louisburg, Kansas, both fourth-year students, received the Zoetis scholarship and Jacob Hagenmaier, a third-year student from Randolph, Kansas, received the Merck scholarship.
"Aaron and Doug are two beef and dairy cattle production medicine graduate students who are pursuing a DVM as well," said Dr. Dan Thomson, Jones Professor of Production Medicine and director of the Beef Cattle Institute at K-State. "They are very deserving of these scholarship awards from AABP. Both Aaron and Doug have been examples of excellence in their studies and in their research. Jacob is a humble, hard-working young man who is very deserving of this award. He is conducting a Ph.D. while completing his DVM degree. Awards are not hurdles — they are expectations of great things to come."
"It is an honor to be chosen by groups as respected as Merck and AABP," Jacob said. "The support they have given me via this scholarship will help tremendously. I have every intention of using this award to give back to the industry and the future of bovine veterinary medicine."
"After I graduate in veterinary medicine, I hope to work as an associate in a mixed-animal practice in rural Kansas and eventually, I would like to become a part owner in a mixed-animal, multi-doctor practice," Schaffer said. "Growing up on a dairy farm instilled a passion for agriculture within me, and therefore, my primary interest is food animal medicine. I strongly believe in the concept that veterinarians should prevent disease rather than treat disease, and thus, I would like to build my practice around preventative medicine."
"Investment in veterinary students from professional organizations like AABP and industry leaders like Zoetis should be admired," Shane said. "This scholarship will help foster the dreams and aspirations of all the scholarship recipients. The FFA and agriculture education made me passionate about wanting to contribute to the cattle industry in significant ways. My plan is to do this through food-animal consulting and contract research. I believe it is important to help producers develop systems that mitigate risk and realize the full potential of their businesses."
Testing Bulls for Tritrichomonas Foetus
The Kansas State Veterinary Diagnostic Laboratory is a full-service animal diagnostic laboratory that offers a range of diagnostic tests and services important for domestic and wild animals, located at Kansas State University's Manhattan campus.
Watch the helpful video at full size here ...
Willie's Pet of the Week contest continues
Click the arrow to learn more ...
More Headlines
CVM welcomes early admit scholars
A group of 24 Kansas State University undergraduate students have had their passions for veterinary medicine rewarded by being accepted into the Early Admission Program in the College of Veterinary Medicine. Since being established in 1999, the Early Admission Scholars program has recruited the best and brightest undergraduate students who want to study veterinary medicine.
Read more ...

A 'panoramic' view of 301 Trotter Hall as the 2014 class of Early Admit Scholars is announced.
| | | |
| --- | --- | --- |
| | | |
| | Dr. Ronnie Elmore welcomes students and family members to the Early Admissions Program ceremony. | |
| | | |
| | An eager group of undergraduate students listen as Dr. Ronnie Elmore explains the requirements and expectations of the early admissions program. | |
After acceptance into the program and completion of 64 hours of preprofessional requirements, the scholars are guaranteed admission into the College of Veterinary Medicine.
"This is the top 5 percent of K-State students according to their college acceptance test scores," said Dr. Ronnie Elmore, associate dean for academic programs, admissions and diversity programs. "Qualifying for this program is a big deal because there are hundreds of applicants for only a limited number of positions. The program helps these students bypass the regular admissions process, which is already highly competitive. Each veterinary class is only 112 students, but more than 1,000 apply each academic year."
Successful candidates in the Early Admission Scholars program must maintain a 3.4 grade point average during completion of the preprofessional requirements. By their third year of undergraduate studies, the scholars may petition for enrollment in the first year of the DVM degree program.
The College of Veterinary Medicine assigns each scholar a faculty mentor and student mentor to stimulate career and academic development and to provide orientation and access to college activities. The preveterinary students attend regular meetings during the academic year to develop a sense of community and share their progress.
The 2014 class of Early Admission Scholars are: Amanda Bennett, Sydney Bigger, Tara Brandt, Chris Clarkson, Kacie Daentl, Danielle DePriest, Brandi Feehan, Ashley Gasiorwski, Danielle Gieselman, Nathan Hansen, Kristen Helmer, Alexandria Hernandez, Brittany Hilfiker, Anna Kucera, Tori Matta, Taylor Ochsner, Megan Scharping, Paige Schoonveld, Seth Schriwise, Katherine Spaulding, Jessica Stephenson, Emily Turnquist, Kristen Wilbeck and Conor Williams.
A Royal audience
Fourth-year students Doug Shane and Emily Archer Slone presented veterinary medicine talking points to 2nd and 3rd grade students at the American Royal in Kansas City, Missouri. Each student will receive a $1,500 scholarship.
See a picture from their session ...
VHC oncology teams participates in Bark For Life event
Three of the oncology team members from the Veterinary Health Center at Kansas State University sponsored a booth at Bark For LifeTM, a noncompetitive walk event for dogs and their owners to raise funds and awareness for the American Cancer Society's fight against cancer. Dr. Mary Lynn Higginbotham spoke at the event to tell about the oncology services offered by the VHC.
See the oncology team photo below ...

Oncologist Dr. Mary Lynn Higginbotham, oncology resident Dr. Sam Hocker and veterinary technician Lisa Bryant host a booth at Bark For Life.
Video Feature
Chinese DVM Program Reunion
The U.S.-China Center for Animal Health in the Kansas State University College of Veterinary Medicine welcomed special guests from the China Scholarship Council as part of an inaugural student reunion event held Sept. 24. So far, 12 students from China have been sent to K-State for preveterinary studies and six of those students are now in the first and second years of their DVM programs. Check out the reunion in this bonus video report:
Watch the video at regular size ...
Video produced by Joseph Chapes and Kent Nelson, technology coordinators from Computing and Technical Support (CATS). See more CVM videos at our YouTube site: youtube.com/KSUCVM

Regular features
Alumni Events and Continuing Education
Check the upcoming schedule for activities and events ...
American Association of Equine Practitioners Conference - K-State alumni reception

Dec. 8, 6-8 p.m., Salon I, Marriott Hotel, Salt Lake City, Utah

Horse Care 101
The Kansas Horse Council and the Kansas State University College of Veterinary Medicine are happy to announce the 3rd Annual Horse Care 101 Educational Seminar which will be held on Nov. 8, 2014 in Mosier Hall at the college. We are pleased to welcome Julie Goodnight, Host of the RFD TV Show "Horse Master." She will be covering a variety of topics throughout the day.
Other speakers/topics include:
Just Horse Sense and The Law – Denise Farris
Equine Nutrition – Dr. Randy Raub
Equine Dentistry – Dr. Chris Blevins
Saddle Fitting Lab – Debra Ratchet
Kansas Emergency Response Team Demonstration
Equine Dermatology – Dr. Stuart Pierce
Aand a Farrier Demonstration.
Don't miss out on this fun-filled day!
Register today with the Office of Continuing Education at 785-532-4528 or vmce@vet.k-state.edu.
12th Annual Samuel Kelsall III Memorial Hunt
October 23 & 24
LAST CALL for this exclusive opportunity to benefit College of Veterinary Medicine student scholarships and the Samuel Kelsall III Memorial Scholarship. Plans include a trap shooting competition, country gourmet meals, a guided hunt and a chance to win a shotgun. Please see web site below.
LAST CALL — space is limited! REGISTER TODAY.
Please contact Jodi Dragastin, development coordinator, at 785-532-4378 or e-mail jdragastin@vet.k-state.eduto register.
https://www.vet.k-state.edu/development/events/kelsall/index.html
Class Reunion Photos
For graduates of the classes of 1954, 1959, 1964, 1974, 1979, 1984, 1989, 1994, 1999, 2004, and 2009, here's a page with information about reunions and how to order reunion photos: https://www.vet.k-state.edu/alumni/reunions.htm
Rich Meinert Compassion in Action Memorial Award to honor 4-H achievement. Contact Darcy Hanson at the Lassen County 4-H office at 530-251-8285 for more information. - See more at: https://www.legacy.com/obituaries/rgj/obituary.aspx?n=richard-joseph-meinert&pid=171681853#sthash.mJnPxpCD.dpuf
Rich Meinert Compassion in Action Memorial Award to honor 4-H achievement. Contact Darcy Hanson at the Lassen County 4-H office at 530-251-8285 for more information. - See more at: https://www.legacy.com/obituaries/rgj/obituary.aspx?n=richard-joseph-meinert&pid=171681853#sthash.mJnPxpCD.dpuf
Questions about Alumni or CE events?
Contact: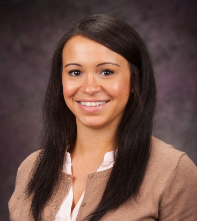 Ashley McCowan
Alumni and Events Coordinator
785-532-4833
amccowan@vet.k-state.edu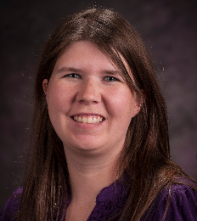 Dana Parker
Program Assistant
785-532-4528
dlaparker@vet.k-state.edu
Pet Friendly License Plate program in Kansas
The College of Veterinary Medicine has a new way to support shelter medicine in Kansas. The Pet Friendly license plate is available to Kansas residents statewide. For information, see https://www.vet.k-state.edu/development/pet-friendly.html, call 1-855-269-7387 or e-mail: petplate@vet.k-state.edu.
K-State faculty and staff: Did you know that a Pet Friendly plate can count as credit toward the All-University Campaign? This is a great way to show you're Pet Friendly while participating in the campaign.
See what the Pet Friendly plate looks like ...
News Ticker
More activities and accomplishments in the College of Veterinary Medicine:
Dr. Emily Reppert arrived as a new assistant professor in food animal medicine/surgery. She recently finished her residency and graduate training programs at Oklahoma State University. Her thesis research focused on the host-tick pathogen interface ofAnaplasma phagocytophilum and sheep.
Dr. James Carpenter's "Ferrets, Rabbits, and Rodents: Clinical Medicine and Surgery" 3rd edition textbook, has been translated into the Czechoslovakian language. →
Dr. Greg Grauer reports funding from IDEXX Laboratories awarded for his project, "Part 2: Follow-up of patients with liver/kidney abnormalities" to allow for further testing and evaluation. Additional amount: $32,670 - New total: $57,645. He also received a gift to support his research from IDEXX in the amount of $18,000.
Clincial Sciences has received numerous industry-sponsored donations for the third-year Junior Surgery Laboratory. Bayer will donate Drontal Plus and Advantage Multi for dogs. IDEXX will donate Heartworm tests plus Snap, and Zoetis will provide ketamine.
Dr. Eric Garcia, radiology resident, passed the written portion of radiology boards on his path to become an ACVR Diplomate.
The Student Chapter of the American Association of Equine Practitioners hosted their Fall Conference on Equine Orthopedic Medicine in Frick Auditorium. This meeting provided CE for practicing veterinarians and advanced lectures for students with an interest in equine surgery. Featured speakers were Drs. Dylan Lutter and Elizabeth Santschi.
VHC thanks its dedicated employees
10-10-30-10 = the years of experience as state employees for each of the VHC staffers above. These four were recognized and awarded pins for their service. From left to right: Dean Ralph Richardson, Diane Beets, assistant to the hospital administrator, Jennifer Teeter, medical records auditor, Cindy Bryant, administrative specialist, Christine Hackworth, veterinary technician in exotics/dermatology, and Shirley Arck, hospital administrator who was on to congratulate the four employees.
Dr. Pavan Rajanahalli reports he was selected to serve as a research judge for the graduate and postgraduate research showcase (which included postdoctoral fellows and research associates) poster sessions at the 19th annual Research!Louisville conference held at the University of Louisville, Kentucky. The sessions mainly focused on biomedical sciences including recovery and repair after spinal cord injury, molecular determinants of birth defects, future of translational research and imaging diseased states. The keynote speaker was Stefano Bonassi, head of clinical and molecular epidemiology, IRCCS, Rome Italy and the spotlight speaker was Mary Woolley, president and CEO of Research America.Dr. Rajanahalli also served as a judge at the 8th Annual Fall Undergraduate Research Week held at the Ohio State University. The poster forum highlighted research areas in biomedical, environmental, engineering, mathematical, physical and behavioral sciences.
Click here to see the New Arrivals/Recent Departures at the CVM ...
Welcome to:
Dr. Denise Lin, DM/P, Medical Resident Year 1
Dr. Seong-O Choi, A&P, Assistant Professor
Dr. Xuming Liu, KSVDL, Research Assistant Professor
Leigh Ann Feuerbacher, DM/P, Microbiologist III
Dr. Steven Ellsworth, DM/P, Associate Director
Dr. Jodi McGill, DM/P, Assistant Professor
Shawnee Montgomery, A&P, Research Assistant
Katharine Hart, VHC, University Support Staff, Veterinary Technician I
Dana Parker, Dean's Office - Alumni & Events, Program Assistant
Lynda Miller, VHC, Instructor
Stephanie Hober, DM/P, Grant Specialist
Dr. Yan-Jang Huang, DM/P, Fellow (Post Doc)
Farewell to:
Dr. Leigh Ann Feuerbacher, DM/P, Fellow (Post Doc)
Dr. Maria Ferrer, Clinical Sciences, Clinical Associate Professor
Adam Umscheid, Dean's Office - CaTS, Computer Information Specialist
Leslie Engelman, KSVDL, Research Assistant
Lifelines is published each month by the Development and Alumni Affairs Office at the College of Veterinary Medicine. The editor is Joe Montgomery, jmontgom@vet.k-state.edu.
Lifelines index

Download a printable version of Lifelines (this is condensed and has less information)
Note: File is in Adobe Acrobat (PDF) format.