August 2013 - Vol. 8, No. 8
Top Stories
Hope for Hearing Loss
Dr. Philine Wangemann's study rescues hearing and balance through genetic therapy; shows potential for human health
The sounds of success are ringing at Kansas State University through a research project that has potential to treat human deafness and loss of balance. University Distinguished Professor Dr. Philine Wangemann and her international team have published the results of this groundbreaking study in the July issue of the journal, PLoS Genetics: "SLC26A4 Targeted to the Endolymphatic Sac Rescues Hearing and Balance in SLC26A4 Mutant Mice."
Read more and watch the video at full size ...
More than 28 million people in the United States suffer some form of hearing loss. Dr. Wangemann said mutation of SLC26A4 is one of the most common forms of hereditary hearing loss in children, not only in the USA and Europe but also in China, Japan and Korea, which makes this research very significant on a global scale.
Watch the video below for a full report on Dr. Wangemann's exciting research!

Video produced by Joseph Chapes and Kent Nelson, technology coordinators from
Computing and Technical Support (CATS). See more CVM videos at our YouTube site: https://www.youtube.com/user/KSUCVM
Mentoring in Mexico
Third-year student spends a week at the Guadalajara Zoo in Jalisco, Mexico
To most Americans, Guadalajara sounds like an exotic destination. For third-year student Sabra Ortega, it was an exotic destination – that is, it was a destination where she could work with exotic animals. Sabra spent a week in June at the Guadalajara Zoo in Jalisco, Mexico, soaking up a mentorship that gave her plenty of hands-on experience.
Read more ...
| | | |
| --- | --- | --- |
| | | |
| | Third-year student Sabra Ortega draws blood from Axel the rhino's ear at the Guadalajara Zoo in Jalisco, Mexico. Sabra was there from June 3 to June 7 on a mentorship. | |
| | | |
| | Sabra closes up a ferret after the zoo's official veterinarian removed its adrenal gland. | |
To most Americans, Guadalajara sounds like an exotic destination. For third-year student Sabra Ortega, it was an exotic destination – that is, it was a destination where she could work with exotic animals.
Sabra spent a week in June at the Guadalajara Zoo in Jalisco, Mexico, soaking up a mentorship that gave her plenty of hands-on experience.
"I did a lot of blood draws and X-ray interpretation, helping with surgeries, inserting microchips, feeding the animals, behavioral evaluations of the animals, de-worming of animals, etc.," Sabra said. "I was basically the right-hand woman for the zoo veterinarian I was helping each day."
But what inspired Sabra to go Mexico for this opportunity?
"In 2007, when I was living in Guadalajara as a foreign exchange student, I visited the zoo and was in awe of how large and interactive it was," Sabra explained. "There are many exhibits where visitors can feed the animals or pet them. This was something I always remembered and was impressed by, so when the time came to choose a non-traditional mentorship, I was drawn back there. I simply wrote the director of the zoo and asked him if I could come spend a week with them. He was very happy to accept an American veterinary student. From what I heard, I was the only one they've ever had from the United States. Most students they have come from South America."
As an American, Sabra had to deal with a language difference.
"I wanted to push myself and go outside my comfort zone, which is why I chose an international experience," Sabra said. "I speak fluent Spanish, but wanted to force myself to learn more medical vocabulary and figured this would be a great way to do it."
Sabra said the experience taught her a lot, but she's not sure if it will impact her future plans.
"I've never really envisioned myself being a zoo veterinarian," she said. "I looked at this more as an opportunity to become more well-rounded in the world of veterinary medicine. I learned more or less how a zoo is run, how surgeries and treatments are done, and how large wild animals are handled – a lot of dart guns!"
Sabra is now getting ready for her third year of veterinary school. Her week at the Guadalajara Zoo will be an exotic memory she won't forget.
Sabra lures this giraffe into a chute, using a special type of leaf. The branch comes from a tree native to Mexico that is highly nutritional and considered "a special treat" by the giraffes. This is also a form of training to desensitize the giraffes in order to use the chute to facilitate the administration of medication and other treatments.

Sabra feeds a white tailed deer named Olga. She said the zoo is working on desensitizing the deer in order to open an exhibit that will allow visitors to feed them. "These deer are in the very beginning stages of this process and are not tame at all yet," Sabra said. "As you can see, only one is brave enough to eat out of my hand, and this is because she was hand-raised at the zoo. They hope to open this exhibit in October 2013."
Veterinary Research Scholars have productive summer
The Veterinary Research Scholars Program (VRSP) concludes another successful summer. Participants presented research posters at a special luncheon at the end of July. The VRSP is an intensive research-oriented experience directed towards attracting our most talented professional students into biomedical research careers.
See photos of the scholars ...
Front row (left to right): Jessica Chavera, Jacqueline Black, Stephanie Rainbolt, Diane Larson, Ellen Heinrich, Jennifer Wright and Bruno Melo Teixeira. Back row (left to right): Melanie Hinzpeter, Sean Stenseng, Todd Luttgeharm, Morgan Matile, Kristine Kemmet and Laura Constance. Not pictured: Kyle Pfeifer and Margaret Tracy.
Todd Luttgeharm, class of 2015, (right) explains his in-vitro solubility study at the poster presentation/luncheon on July 30.
Second-year veterinary student Bruno Melo Teixeira, left, answers questions about an equine research project.
Hot Topic
Toxicologist urges people, pets to beware of blue-green algae
With blue-green algae contaminating lakes nationwide, a Kansas State University toxicologist warns pet owners to understand the bacteria's dangers for their pets and for themselves.
Read more ...
Dr.

Deon van der Merw

e manages the toxicology section of the Kansas State Veterinary Diagnostic Laboratory, which accepts water samples to test for blue-green algae.
Blue-green algae produce toxins that are hazardous to humans and can be fatal in animals, particularly dogs, said Dr. Deon van der Merwe, associate professor of diagnostic medicine and pathobiology. Blue-green algae, also known as cyanobacteria, grow in bodies of water, such as lakes and ponds, and other wet places, such as moist soil or rocks.
"Essentially anywhere there is water, you can find blue-green algae," said Dr. van der Merwe, who also manages the toxicology section of the Kansas State Veterinary Diagnostic Laboratory.
Blue-green algae develop when water has excess nutrients, which helps cyanobacteria grow rapidly and creates an algae bloom. Discolored water or algal scum can be signs of an algae bloom, which can last anywhere from a few days to several weeks. Cyanobacteria need sunlight to grow because they are photosynthesizing organisms, van der Merwe said.
"If there is a lot of sunshine and if the weather is warm, that makes it easier for them to grow rapidly," Dr. van der Merwe said. "That's why blooms occur most frequently in the summer, especially in drought conditions. Under drought conditions, you typically have many cloudless days and more sunlight reaching water."
Health problems can arise when animals and people come into contact with the various toxins produced by cyanobacteria. The most prominent problem involves a toxin called microsystin, which affects the gastrointestinal tract and liver, Dr. van der Merwe said. When animals are exposed to this toxin, they may experience vomiting or diarrhea. If the cyanobacteria exposure is severe, it can be lethal and cause liver failure in animals.
Although gastrointestinal problems and liver failure also are possible in humans after blue-green algae exposure, irritant effects are more common. Humans often experience skin rashes, sneezing, coughing, irritated eyes, running noses and conjunctivitis after blue-green algae exposure.
"If you go to a lake or pond and the water is green, it is important to avoid physical contact with that water," Dr. van der Merwe said. "If people swim or ski behind a boat and they inhale spray from behind that boat, those can also be situations in which people can be exposed."
Although blue-green algae affect all animals, they primarily affect dogs because of their behaviors, Dr. van der Merwe said. Dogs often roam around and seek out algal scums in the water or on the lakeshore. This is dangerous because even when the scum has dried, it still can maintain toxicity.
"If people suspect that their dog has been exposed and the dog starts to vomit, that is often the first sign you will see," Dr. van der Merwe said. "It is very important to get the dog to the veterinarian as soon as possible. It may be possible to do preventative treatment to stop the full development of the poisoning."
It's also important for pet owners to protect themselves from blue-green algae exposure, Dr. van der Merwe said. Pet owners should wear protective gloves when handling animals that have been exposed to blue-green algae.
"It is a risk for people as much as it is for animals," Dr. van der Merwe said.
Blue-green algae can affect other animals -- such as birds, deer, cattle, horses and other livestock -- that use open water. Cyanobacteria blooms can even cause massive fish die-offs, Dr. van der Merwe said. As the algae bloom goes through its normal cycle of blooming and dying, the millions of decomposing organisms reduce the levels of oxygen in the water, which can kill fish.
The Kansas State Veterinary Diagnostic Laboratory accepts water samples to test for blue-green algae. Samples can be dropped by the laboratory from 8 a.m. to 5 p.m. weekdays or shipped to the laboratory in an insulated box with a cold pack. The address for the Kansas State Veterinary Diagnostic Laboratory is 1800 Denison Ave., Manhattan, KS 66506. For more information, contact the laboratory at 866-512-5650 or visit www.ksvdl.org.
More Headlines
Residents move in at the VHC
See photo below ...
The Veterinary Health Center introduces this year's class of residents. From left to right: Dr. Jessie Monday, Dr. Sam Hocker, Dr. Katie Delph, Dr. Sarah Crilly, Dr. Nathan Canada, Dr. Mackenzie Hallman and Dr. Julie Anne Gervais.
Dr. Dan Richardson retires at K-State Olathe

Dr. Dan Richardson, DVM class of 1977, was named the CEO and dean of the university's third and newest campus in 2007 when the Kansas Bioscience Park and the Johnson County Education Research Triangle were established. A retirement reception was held for Dan in July.
See photo below ...
Dean Ralph and Bev Richardson (left) help brother Dan (far right) celebrate retirement from his position at K-State Olathe. He is joined here by his wife, Kathryn, and his other brother, David, and his daughter, Helena. David is the non-veterinarian of the family. A new CEO for K-State Olathe was announced in August. Dr. Prema Arasu, who takes Dr. Richardson's place, is an infectious disease researcher, veterinarian and leader in university international engagement, who most recently served as vice provost of international programs at Washington State University.

CVM continues celebrating K-State's sesquicentennial year
The year 2013 marks a milestone for Kansas State University: its 150th birthday. This is a celebration of the past, present and future for America's first land grant institution and Kansas' first public university. K-State invites the entire family to celebrate its achievements and its Wildcat spirit. Visit http://www.k-state.edu/150/ for a full calendar of activities and events. Watch upcoming issues of Lifelines and Healing Hands as we will help by celebrating the CVM's proud role at K-State.
K-State 150: World War II doubles up graduations
The veterinary profession is a service profession. Ordinarily, it is manifested as service to the community or the profession itself, but during World War II, a new dimension of service was "enlisted" -- service to the country at a time of war.
Read more ...
The veterinary profession is a service profession. Ordinarily, it is manifested as service to the community or the profession itself, but during World War II, a new dimension of service was "enlisted" -- service to the country at a time of war.
In January 1942, Dean Ralph R. Dykstra was appointed as chairman of the Kansas Veterinary Preparedness Committee. This committee was the state's subsidiary of the National Office of Defense and Welfare service. The purpose of this service was to survey the veterinary profession and compare the veterinary needs of livestock in comparison of the need for veterinarians in the U.S. Army. On Jan. 29, veterinary students at Kansas State College (KSC) were offered the opportunity to enter an accelerated curriculum to allow the graduation of adequate numbers of veterinarians to cover both military and private needs. Students in the accelerated program could graduate in three years by attending classes during the summer.
This program resulted in the creation of two separate graduating classes in 1943 and 1944. Rather than having one May graduation class, the 1943 graduating classes took place in January and July. In 1944, one class graduated in May and the other class graduated in September.
To accommodate the accelerated curriculum, the meat hygiene course, only offered in the fall, was opened to both the junior and senior classes in 1942. These 100 students made their annual meat inspection trip to Kansas City in two groups of 50. Some of the visits were accompanied by Army veterinary officers assigned to the Kansas City Quartermaster Deport. This allowed the students to observe the Army veterinarians performing their assigned duties.
While most of the graduates of the two classes of 1943 entered private practice after having distinguished military careers, others remained in the armed services or in public practice positions for longer periods of time.
Essentially all of the male students enrolled in the DVM program were in the Army under the Army Specialized Training Program (ASTP) or under the Medical Administration Corps (MAC). During 1943-44, all educational expenses were provided by the federal government. Several graduating veterinary students were commissioned as second lieutenants. Students not receiving commissions were honorably discharged from the ASTP. The Army quarters for veterinary students was the Theta XI fraternity house at 1614 Fairchild, then called Quarters F. Bimonthly meetings of the Junior American Veterinary Medical Association featured guest speakers in the Army Medical Corps and students who had been commissioned officers.
In May 1944, official orders were issued to discontinue the ASTP for all veterinary students except seniors. This resulted in 123 trainees being honorably discharged from the Army to continue their educations as civilians. Although these civilian students were under the jurisdiction of their local selective service boards, they were given deferments until completion of their veterinary educations.
World War II ended in 1945, so graduations resumed taking place once a year in May. The impact of the accelerated program still had an impact after the war. One class graduated in February 1947, while the second class graduated in June 1947, but there would be no class of 1948. During the change from the wartime accelerated program to the peacetime nonaccelerated program, the 1948 class was lost.
Those class years now seem like footnotes in the CVM's history, but we choose to salute those who served our country as real heroes.
A second class of K-Stater veterinary students graduate in September 1944, due to an accelerated DVM program. Summer classes and course adjustments were offered by the CVM so it could help fill the needs for Army veterinarians during World War II. This graduating class stands out because of the high number of class members who had their pictures taken in uniform. See more class composite pictures at our Alumni web site.
Editor's Note: In honor of K-State's sesquicentennial, 1863-2013, Lifelines and Healing Hands are running a series of articles on notable moments and people in the College of Veterinary Medicine. The following is story is borrowed from several sections in the book, "A Century of Excellence: Kansas State University College of Veterinary Medicine" by Dr. Ronnie G. Elmore and Dr. Howard H. Erickson, published in 2005.

Regular features
Alumni Events and Continuing Education
Check the upcoming schedule for activities and events ...

Class Biographies
Class Biography order forms are available on the College of Veterinary Medicine website at http://www.vet.k-state.edu/docs/alumni/reunions/reunionbio.pdf . Thank you for submitting your updates.
2013 Samuel Kelsall III Memorial Hunt
Save the date for the 11th Annual Samuel Kelsall III Memorial Hunt, Oct. 27-28,
20th Annual Scholarship Golf Tournament
Save the date, June 9, 2014, at Colbert Hills Golf Course.
VMAA recognizes Dr. Raymond Sis at AVMA
Dr. Raymond F. Sis, Bryan, Texas, is the recipient of the 2013 Alumni Recognition Award presented at the annual AVMA convention held July 22 in Chicago.
Dr. Sis, originally from Munden, Kan., earned a bachelor's degree in animal science in 1953 and his DVM in 1957, both from K-State. He is currently the dean of the School of Veterinary Medicine at St. George's University in Grenada.
"I am delighted, honored and humbled to receive this award, because I am very proud of my alma mater," Dr. Sis said. "K-State has really made a difference in my life. When I go back to Manhattan, I feel like I am going home. I am thankful to the Veterinary Medical Alumni Association for honoring me with this award and I thank the university for giving me the education I needed to become a veterinarian. I am grateful to my wife, Jan, who I met on a blind date at K-State, and our children and grandchildren for their many years of support."
Dr. Sis was appointed dean of the St. George's University School of Veterinary Medicine in April 2003, after serving as the associate dean of students.
Dr. Sis is an honor roll member of the AVMA. He served on the board of directors of the Texas Veterinary Medical Association for five years and the board of directors of the American Association of Feline Practitioners for four years. He is a past president of the following organizations: International Association of Aquatic Animal Medicine; American Association of Veterinary Anatomists; Texas Branch of the American Association for Laboratory Animal Science; Brazos Valley Veterinary Medical Association, Alpha Zeta Chapter of Alpha Gamma Rho and the TAMU-AGR Alumni Association. He is a past vice-president of the Texas Academy of Veterinary Practice.
Dr. Sis and his wife Jan, have five children: Susan, Valerie, Mark, Michael, and Amy.
Rich Meinert Compassion in Action Memorial Award to honor 4-H achievement. Contact Darcy Hanson at the Lassen County 4-H office at 530-251-8285 for more information. - See more at: http://www.legacy.com/obituaries/rgj/obituary.aspx?n=richard-joseph-meinert&pid=171681853#sthash.mJnPxpCD.dpuf
Rich Meinert Compassion in Action Memorial Award to honor 4-H achievement. Contact Darcy Hanson at the Lassen County 4-H office at 530-251-8285 for more information. - See more at: http://www.legacy.com/obituaries/rgj/obituary.aspx?n=richard-joseph-meinert&pid=171681853#sthash.mJnPxpCD.dpuf
Questions about Alumni or CE events?
Contact: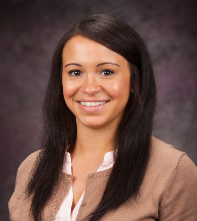 Ashley McCowan
Alumni and Events Coordinator
785-532-4833
amccowan@vet.k-state.edu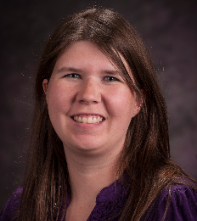 Dana Parker
Program Assistant
785-532-4528
dlaparker@vet.k-state.edu
Pet Friendly License Plate program in Kansas
The College of Veterinary Medicine has a new way to support shelter medicine in Kansas. The Pet Friendly license plate is available to Kansas residents statewide. For information, see http://www.vet.k-state.edu/development/pet-friendly.html, call 1-855-269-7387 or e-mail: petplate@vet.k-state.edu.
K-State faculty and staff: Did you know that a Pet Friendly plate can count as credit toward the All-University Campaign? This is a great way to show you're Pet Friendly while participating in the campaign.
See what the Pet Friendly plate looks like ...
Click to read this month's profile: Susan Hazelbaker ...
Susan Hazelbaker, Agricultural Technician 1, Veterinary Health Center
Hometown: Eureka, Kan.
Family Information: I'm happily married to Mike Hazelbaker. We have two delightful kids: a son, Coleman Fowles, 24, and his companion, Mischa Pacada; and a daughter, Cassidy Anderson, 22, and son-in-law Drew Anderson.
Pets: Two quarter horses named Gus and Dusty, two crazy cats named Notchie and Jack Terry, and a Catahoula hound dog named Sammy and a small flock of chickens.
What will you remember most about the Summer of 2013? Enjoying the surprises of what would bloom next in the yard of our new home (we moved into the house in February), riding in the beautiful Flint Hills and the wacky weather.
What's a favorite piece of advice? Most important is to tell the people in your life that you love them. Plus, go see them. You will look back on those visits later and be glad you did. Don't be afraid to take chances. Learn all you can and watch your spending habits!
What inspires you about working around animals? I'm inspired by the appreciation the animals show by the joy in their behavior when they get special attention or treats. I also love to watch the owners of the patients here at the hospital smile when they interact with their beloved pets. It makes me smile too!
Who is somebody that makes you laugh? I love the silly humor of Jerry Seinfeld and I was a big fan of the TV show back in the day. I thought the interaction of all the characters was hilarious.
What do you most look forward to when school starts up again? K-State Football! I like the busy energy that comes with the arrival of the students and I've always liked fall in Manhattan. The colors of the grass and trees and the prairie.
If you were stranded on a desert island, what three things could you not live without? My Family — human and animal— coffee and chocolate.

Check it Out at the Library
New titles are available
By Carol Elmore
Although books are becoming more and more available in digital formats, print copies still exist. The Veterinary Medical Library continues to acquire new and interesting print titles. Every week we display our newest book acquisitions at our Information Desk.
We have acquired a number of books on varied animal themes. Those featuring dogs or cats are always popular.
Read more ...
We have new titles such as "Dr. Kidd's Guide to Herbal Cat Care" (SF985 .K54 2000), which was written by Dr. Randy Kidd, who has a Ph.D. in pathology from Kansas State University and has practiced veterinary medicine in McLouth, Kan. Another feline title is "Nursing the Feline Patient "(SF985 .N87 2012). Dog lovers might be interested in "Designer Dogs" (SF427 .G24 2008), "Puppies for Dummies" (SF427 .H754 2012) or "Canine Sports Medicine and Rehabilitation" (SF991.6 .C35 2013).
We also have a small group of new books that deal with unusual animal friendships. "Unlikely Friendships for Kids: The Dog and the Piglet" (QL775 .H646 2012), "Unlikely Friendships" (QL775 .H65 2011), which shows a chimpanzee hugging a bird, "Suryia & Roscoe [a dog and orangutan]" (PZ10.3 .A63 Su 2011), and "Friends: True Stories of Extraordinary Animal Friendships" (QL761.5 .T45 2011) are titles on this topic.
We also receive many new books on medical and veterinary medical topics. A current topic of interest is pain control and is represented by two new books: "Handbook of Palliative Care" (R726.8 .H355 2012), which discusses the topic in human medicine, and "Anesthesia and Pain Management in Dogs and Cats" (SF914 .K65 2013). Another topic of interest, disease and public health, is represented by titles such as "Pandemic Planning" (RA653 .P36 2012) and "Lyme Borreliosis in Europe and North America" (RA644 .L96 2011). The above listings are just a few of our new books.
Please come by the VML and look at our new book display which changes every week. Remember to ask for assistance if you need help locating or using any of our new or older library resources.
Please visit the Veterinary Medical Library Web site: www.vet.k-state.edu/depts/library/ for help on this and other subjects.
News Ticker
More activities and accomplishments in the College of Veterinary Medicine:
Dr. Ronnie Elmore plays a clip from an interview with Dr. Walter Bowie, a 1947 DVM alumnus. Dr. Elmore gave a presentation on K-State's African-American veterinary graduates, held Aug. 7 at the Student Union. This was the first in a fall lecture series celebrating K-State's 150th birthday.
Second-year student wins MAF scholarship
Congratulations to third-year student Morgan Matile who won a Morris Animal Foundation scholarship. Through its Veterinary Student Scholars Program, the Morris Animal Foundation provides stipends of up to $4,000 to veterinary students to allow them to participate in animal health and/or welfare research. Selected students conduct research projects on a wide range of topics in the areas of companion animal or wildlife health. Since its inception in 2005, the Morris Animal Foundation Veterinary Student Scholars Program has given more than 350 grants to students from more than 50 different colleges and universities in 15 countries. Many former students in this program have since pursued research careers at zoos, veterinary colleges and animal health and conservation organizations.
K-State to host Livestock Feed and Pet Food Safety Research Round Table Aug. 13
Professionals interested in learning the latest updates in feed safety research and regulations in the livestock feed and pet food arenas should make plans to attend the Livestock Feed and Pet Food Safety Research Round Table on Aug. 13 at the International Grains Program Building. This event is being hosted by the Kansas State University department of grain science and industry.
Through this one-day round table, participants will be updated on current regulatory affairs in the livestock feed and pet food safety topic areas, have the opportunity to hear a review of feed safety research, discuss with experts as they identify their priorities for future feed safety research, view state-of-the-art facilities to conduct unique experiments and listen to a keynote speaker describe how multiparty cooperation has resulted in improvements in food safety. Most importantly, attendees will play an active role in a strategic planning discussion to help shape the future direction of research in livestock feed and pet food safety at Kansas State University.
"Bringing together experts in feed and pet food safety from industry, government and universities provides an excellent forum to identify research needs and establish research priorities as K-State faculty lead this public-private partnership with the launch of our new O.H. Kruse Feed Technology Innovation Center," said Dirk Maier, grain science and industry department head.
With the help of the experts in attendance, the department hopes to further its role as an essential player in feed manufacturing research.
"As we start a new chapter in the feed technology program at K-State, industry and academic collaborator guidance is vital to help us set relevant research priorities," said Cassie Jones, assistant professor of feed technology. "We have new faculty, new facilities and motivated students. Now, more than ever, we must engage with our valuable supporters so that our program continues to provide the pertinent answers that built our reputation as the go-to place for feed manufacturing research."
Recent publications
Congratulations to Drs. Hong Wang, Bonnie R. Rush, Melinda Wilkerson, Cheryl Herman, Matt Miesner, David Renter and Ronette Gehring on the publication of their journal article, "From Theory to Practice: Integrating Instructional Technology Into Veterinary Medical Education," which was published in the July 3 issue of the Journal of Veterinary Medical Education. The article is described as follows:
Technology has changed the landscape of teaching and learning. The integration of instructional technology into teaching for meaningful learning is an issue for all educators to consider. In this article, we introduce educational theories including constructivism, information-processing theory, and dual-coding theory, along with the seven principles of good practice in undergraduate education. We also discuss five practical instructional strategies and the relationship of these strategies to the educational theories. From theory to practice, the purpose of the article is to share our application of educational theory and practice to work toward more innovative teaching in veterinary medical education.
Click here to see the New Arrivals/Recent Departures at the CVM ...
Welcome to:
Dr. Sara Gardhouse, Intern, VHC
Dr. Joshua Rowe, Clinical Assistant Professor, A&P
Dr. Ran Chen, Fellow (Post Doc), A&P
Julia Ryseff, Instructor, KSVDL
Dr. Brandon Fraser, Clinical Assistant Professor, VHC
Dr. Deborah Jaworski, Research Assistant Professor, DM/P
Dr. Mark Morton, Intern, KSVDL
Dr. Gyanendra Singh, Fellow (Post Doc), DM/P
Farewell to:
Thomas Regier, Research Assistant, KSVDL
Dr. Stephanie Oursler, Research Associate, VHC
Aubrey Durbin, Accounting Specialist, DM/P
Lifelines is published each month by the Development and Alumni Affairs Office at the College of Veterinary Medicine. The editor is Joe Montgomery, jmontgom@vet.k-state.edu.
Lifelines index

Download a printable version of Lifelines (this is condensed and has less information than above)
Note: File is in Adobe Acrobat (PDF) format.