Class of 1986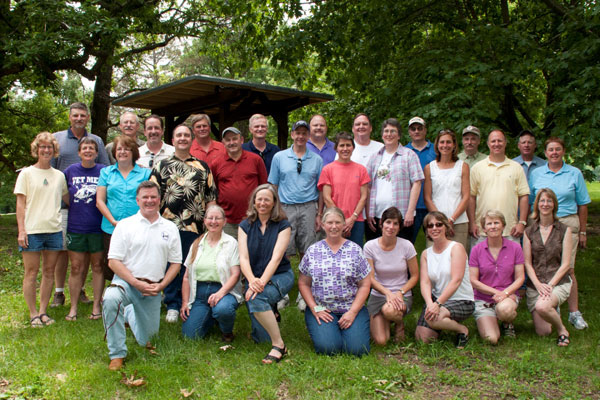 Class of 1986 Left to Right:
Back row: Bob Haynes, Dane Jacobson, Brian Huber, Russ Rice, Tom Berg, Don Van Walleghen, Sam Peabody, Mike Patrick, Paul Breckenridge, and Don Coover.

Middle row: Terri Huseman, Emily Read, Patricia Stewart, John Heit, John McConnaughhay, Will Novak, Cecelia Rziha, Colleen Mitchell, Jeanne Wallace, Tom Thomas, and Sue Bennett.

Front row: Curt Mann, Suzanne Avery, Vanessa Wilson, Deb Mangelsdorf, Leila Causbie, Cindy Alsobrook, Kayann Stables, and Vicki Bridges.
Present at the reunion but not pictured: Mark Robertson, Ken Reinbolt, Chris Martinsen, and Dave Wendell.