Class of 1978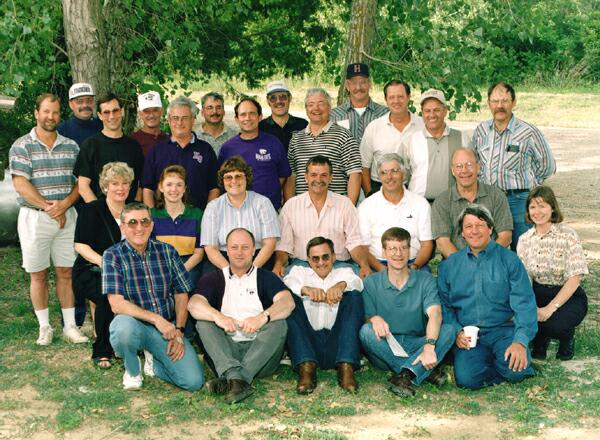 Left to right:

Back row: Armon Hetzel (white Yankees hat), Roger Swanson, George Saperstein, Jim Felton, Dave Rethorst, Bill Swafford (white golf shirt.)

Third row: Alan McCully (white shorts), Terry Sippel, Mark Frautschy, Gary Oehmke, Gary Petry, Rich Markham, Charlie Stith.

Second row: Bev Ort, Missy Frautschy, Marilyn Colgan, Bruce Naasz, Chuck Van Petten, John Horigan.

First row: Bob Ridley, Jerry Rains, Jim Briddle, Derek Mosier, Steve Joseph, Kathy Parton (behind and to the right of Steve Joseph).