Graduating Class of 2015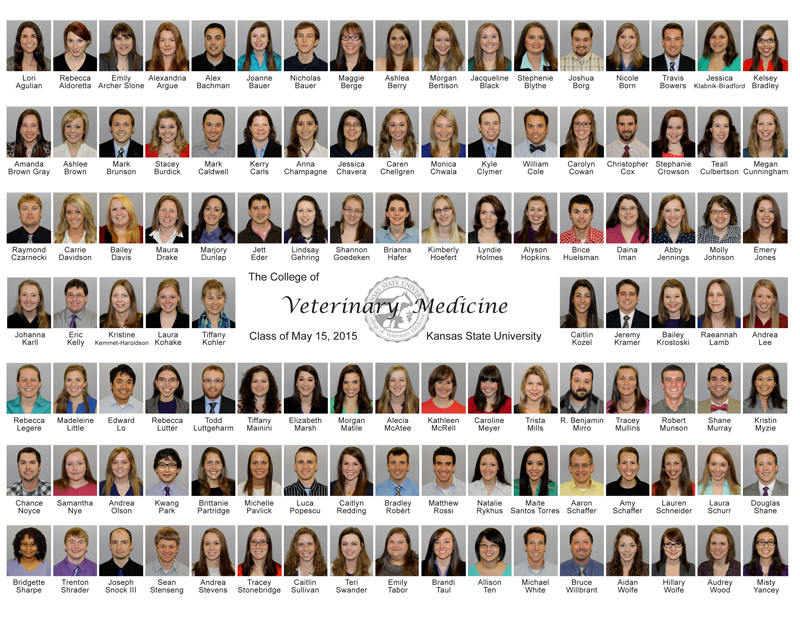 First Row: Lori Agulian, Rebecca Aldoretta, Emily Archer Slone, Alexandria Argue, Alex Bachman, Nicholas Bauer, Maggie Berge, Ashlea Berry, Morgan Bertison, Jacqueline Black, Stephenie Blythe, Joshua Borg, Nicole Born, Travis Bowers, Jessica Klabnik-Bradford and Kelsey Bradley.

Second Row: Amanda Brown Gray, Ashlee Brown, Mark Brunson, Stacey Burdick, Mark Caldwell, Kerry Carls, Anna Champagne, Jessica Chavera, Caren Chellgren, Monica Chwala, Kyle Clymer, William Cole, Carolyn Cowan, Christopher Cox, Stephanie Crowson, Teall Culbertson and Megan Cunningham.

Third Row: Raymond Czarnecki, Carrie Davidson, Bailey Davis, Maura Drake, Marjory Dunlap, Jett Eder, Lindsay Gehring, Shannon Goedeken, Briana Hafer, Kimberly Hoefert, Lyndie Holmes, Alyson Hopkins, Brice Huelsman, Daina Iman, Abby Jennings, Molly Johnson and Emery Jones.

Forth Row: Johanna Karll, Eric Kelly, Kristine Kemmet-Haroldson, Laura Kohake, Tiffany Kohler, Caitlin Kozel, Jeremy Kramer, Bailey Krostoski, Raeannah Lamb and Andrea Lee.
Fifth Row: Rebecca Legere, Madeleine Little, Edward Lo, Rebecca Lutter, Todd Luttgeharm, Tiffany Mainini, Elizabeth Marsh, Morgan Matile, Alecia McAtee, Kathleen McRell, Caroline Meyer, Trista Mills, R. Benjamin Mirro, Tracey Mullins, Robert Munson, SHane Murray and Kristin Myzie.
Sixth Row: Chance Noyce, Samantha Nye, Andrea Olson, Kwang Park, Brittanie Partridge, Michelle Pavlick, Luca Popescu, Caitlyn Redding, Bradley Robert, Matthew Rossi, Natalie Rykhus, Maite Santos Torres, Aaron Schaffer, Amy Schaffer, Lauren Schneider, Laura Schurr and Douglas Shane.

Seventh Row: Bridgette Sharpe, Trenton Shrader, Joseph Snock III, Sean Stenseng, Andrea Stevens, Tracey Stonebridge, Caitlin Sullivan, Teri Swander, Emily Tabor, Brandi Taul, Allison Ten, Michael White, Bruce Willbrant, Aidan Wolfe, Hillary Wolfe, Audrey Wood and Misty Yancey.