Graduating Class of 2007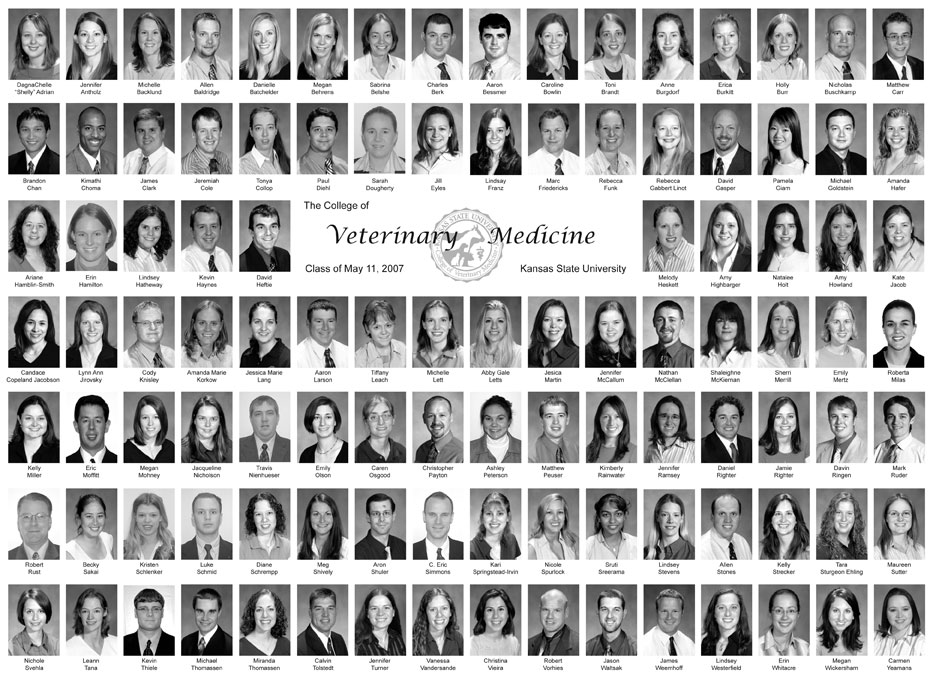 First Row: DagnaChelle "Shelly" Adrian, Jennifer Antholz, Michelle Backlund, Allen Baldridge, Danielle Batchelder, Megan Behrens, Sabrina Belshe, Charles Berk, Aaron Bessmer, Caroline Bowlin, Toni Brandt, Anne Burgdorf, Erica Burkitt, Holly Burr, Nicholas Buschkamp, and Matthew Carr.

Second Row: Brandon Chan, Kimathi Choma, James Clark, Jeremiah Cole, Tonya Collop, Paul Diehl, Sarah Dougherty, Jill Eyles, Lindsay Franz, Marc Friedericks, Rebecca Funk, Rebecca Gabbert Linot, David Gasper, Pamela Giam, Michael Goldstein, and Amanda Hafer.

Third Row: Ariane Hamblin-Smith, Erin Hamilton, Lindsey Hatheway, Kevin Haynes, David Heftie, Melody Heskett, Amy Highbarger, Natalee Holt, Amy Howland, and Kate Jacob.

Fourth Row: Candace Copeland Jacobson, Lynn Ann Jirovsky, Cody Knisley, Amanda Marie Korkow, Jessica Marie Lang, Aaron Larson, Tiffany Leach, Michelle Lett, Abby Gale Letts, Jesica Martin, Jennifer McCallum, Nathan McClellan, Shaleighne McKiernan, Sherri Merrill, Emily Mertz, and Roberta Milas.

Fifth Row: Kelly Miller, Eric Moffitt, Megan Mohney, Jacqueline Nicholson, Travis Nienhueser, Emily Olson, Caren Osgood, Christopher Payton, Ashley Peterson, Matthew Peuser, Kimberly Rainwater, Jennifer Ramsey, Daniel Righter, Jamie Righter, Davin Ringen, and Mark Ruder.

Sixth Row: Robert Rust, Becky Sakai, Kristen Schlenker, Luke Schmid, Diane Schrempp, Meg Shively, Aron Shuler, C. Eric Simmons, Kari Springstead-Irvin, Nicole Spurlock, Sruti Sreerama, Lindsey Stevens, Allen Stones, Kelly Strecker, Tara Sturgeon Ehling, and Maureen Sutter.

Seventh Row: Nichole Svehla, Leann Tana, Kevin Thiele, Michael Thomassen, Miranda Thomassen, Calvin Tolstedt, Jennifer Turner, Vanessa Vandersande, Christina Vieira, Robert Vorhies, Jason Waltsak, James Weemhoff, Lindsey Westerfield, Erin Whitacre, Megan Wickersham, and Carmen Yeamans.