July 2020 - Vol. 15, No. 7
Top Stories
University signs research agreement for COVID-19 vaccine candidate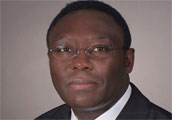 Kansas State University has signed a new preclinical research and option agreement with Tonix Pharmaceuticals, a clinical-stage biopharmaceutical company, to develop a vaccine candidate for the prevention of COVID-19. The inventor of the technology, Dr. Waithaka Mwangi, professor of diagnostic pathobiology in the College of Veterinary Medicine.
K-State study first to show SARS-CoV-2 not transmitted by mosquitoes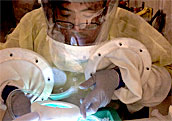 A new study by DMP researchers is the first to confirm that SARS-CoV-2 cannot be transmitted to people by mosquitoes. Dr. Stephen Higgs, associate vice president for research and director of the university's Biosecurity Research Institute, or BRI, together with colleagues had the findings published July 17 by Nature Scientific Reports.
Dr. Megan Niederwerder demonstrates how additives can help mitigate risk of ASFV transmission through feed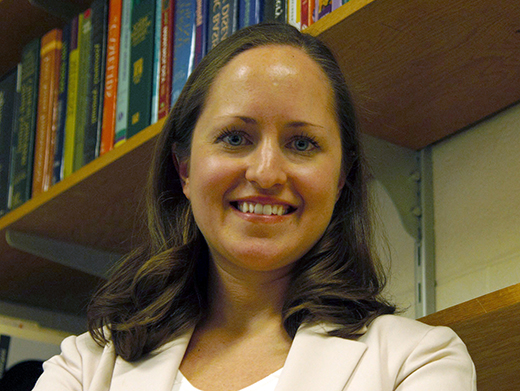 New research at Kansas State University is demonstrating that the risk of spreading a deadly animal virus through feed can be effectively reduced through the use of different feed additives. African swine fever, or ASF, is a rapidly spreading and emerging transboundary animal disease that threatens pork production and human food security worldwide..
More Headlines
Applications open for Early Admission Program at College of Veterinary Medicine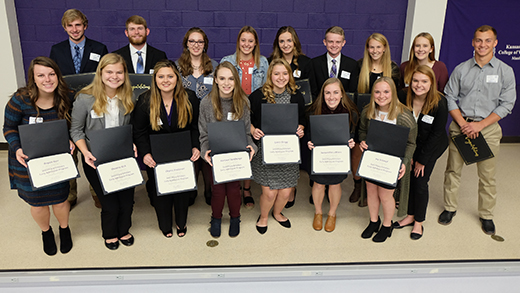 The dream of being a veterinarian may be easier to reach than one might think, especially when students prepare early. A special program in the College of Veterinary Medicine is designed to help undergraduate students get on track through its Early Admission program..
Vet Med ROCKS to host virtual summer camp for youth
Due to the COVID-19 pandemic, the Vet Met ROCKS summer day camp will take place in a virtual format this year — and it's free of charge.
"We hope to still interact with campers through Facebook Live and present information on interesting topics, assign tasks to campers and allow campers to ask questions and upload photos of their projects for camp counselors to evaluate," said Michael Demmin, a third-year veterinary student and summer camp chair for Vet Med ROCKS, the Recruitment and Outreach Club of Kansas State, in the College of Veterinary Medicine.
From Aug. 3-6, students in kindergarten through the eighth grade will have the opportunity to learn about a different system/organ every day. Participants will get to enjoy fun hands-on activities using household items to enhance learning about each day's topic. Each day will end with a live Q&A session where campers can ask questions to current K-State veterinary students about the daily topic or veterinary school.
On Aug. 7, the club will host a virtual rounds session for high school and college students where clinicians will run through clinical cases. A Q&A session will also be conducted by admissions representatives and current students to get details of how to get into veterinary school and life as a vet student.
Preregister at vet.k-state.edu/asp/rocks/ and follow the Vet Med ROCKS Facebook page for updates.
South Korean company collaborates with Dr. Mwangi on African swine fever virus vaccine developments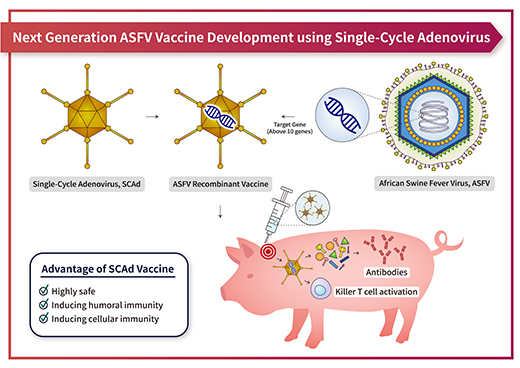 New vaccine development work at Kansas State University may soon help confront African swine fever, a disease that is endemic in sub-Saharan Africa. It has spread to different regions of Europe and Asia, causing devastating losses worth billions of dollars in China, Vietnam and other surrounding countries where pork is the most popular food item.
August workshop covers career transitions for veterinarians
This August, industry professionals are helping practicing veterinarians who are considering a new career, transition to one in industry, government or at a nonprofit organization.
K-State Beef cattle experts outline 'pillars' for sustainable ranches
Environmental considerations important, but so are social, economic matters
In agriculture, the word sustainability is often associated with environmental topics, but a senior official with the National Cattlemen's Beef Association said it also has economic and social ties.
Attention dog owners: Veterinary Health Center looking for K9 blood donors
By Brooke Neiberger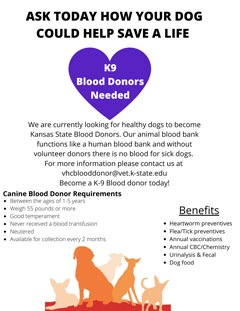 The K-State Veterinary Health Center is looking for volunteer K9 blood donors. Just like people, dogs have diseases or injuries that require blood transfusions. Many of our canine patients receive transfusions; the dogs enrolled in the Canine Blood Donor Program provide the blood products for them. The demand for blood products for our patients increases every year.
Regulatory requirements for animal drugs and vaccines are topics of upcoming workshops
Three professional development workshops about regulatory affairs in animal health are being offered this fall by Kansas State University's Olathe campus. Workshops cover the regulatory aspects of animal drug and vaccine development, with options for introductory and advanced courses.
Regular features
Alumni Events, Development and Continuing Education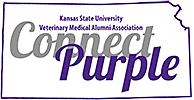 The Veterinary Medical Alumni Association organizes alumni receptions at several of the national annual conferences plus continuing education events and more. This month's section includes the monthly listings of recently departed alumni and links to their obituaries, plus a new link for submitting nominations for Alumni Recognition Awards.

The Clinical Nutrition Symposium for Small Animal Veterinarians, sponsored by Hill's Pet Nutrition, is now available online for free! To access the video, register with Continuing Education Online: http://vet.ksu.edu/onlinece/index.aspx. The symposium can be found under the Small Animal icon.
News Ticker
More activities and accomplishments in the College of Veterinary Medicine:
Welcome to new faculty members Dr. Sara Gardhouse, assistant professor in Exotics and Zoological Medicine and Dr. Sam Hocker, assistant professor in Oncology!
Dr. Raelene Wouda completed the requirements to receive the 2019-2020 Professional Development Certificate in Teaching Excellence through the Teaching and Learning Center. Recipients contributed to the teaching and learning climate at KSU and detailed strategies they would like to implement in the future to further help their colleagues. Congratulations, Dr. Wouda!
Drs. Matthew R. DiFazio, Justin D. Thomason, Natalia Cernicchiaro, David Biller, Sasha Thomason and Paxton Harness published, "Evaluation of a 3‐dimensional ultrasound device for noninvasive measurement of urinary bladder volume in dogs" in the Journal of Veterinary Internal Medicine.
After four years, the revised Pink Book, "Ferrets, Rabbits, and Rodents: Clinical Medicine and Surgery" 4E, edited by Quesenberry, Orcutt, Mans, and the CVM's Dr. James Carpenter is out!
Caitlin Randolph is the VHC's nurse intern for the June 2020 class. Her internship year began June 22. Caitlin graduated from Wichita State University's Tech Veterinary Nursing Program in May. Her interests include exotics/zoo med, oncology and anesthesia. Caitlin has two years of experience in small animal clinics and two years of experience with zoo medicine and husbandry.

Dr. Ellyn Mulcahy leads a Facebook Live webinar to provide information about K-State's Master of Public Health, or MPH, program. The live session was recorded and has more than 800 views. The MPH office is located in Trotter Hall.

We have expanded our social channels!
Join the College of Veterinary Medicine on LinkedIn and add us to your profile under education and/or employment to help build and engage our online social community! Follow the LinkedIn page here: www.linkedin.com/company/kstatevetmed
New Arrivals/Recent Departures
Lifelines is published each month by the Marketing and Communications Office at the College of Veterinary Medicine. The editor is Joe Montgomery, jmontgom@vet.k-state.edu.