Sustainable Emergency Preparedness: A local/state perspective
By Erin Strathe & Mariana Guerra-Maupome, Contributor: Ken Burton
Investing in strategies for the prevention of emerging agricultural threats is extremely critical. The introduction and spread of an infectious disease affecting livestock, whether inadvertent or malicious, could have devastating effects on the U.S. food system. Therefore, having a plan in place to respond to such events with coordination at the local, state, federal and interstate levels is vital. Such coordination requires input from disciplines outside of the veterinary community.
Kansas has recognized the importance of a strong agricultural emergency preparedness program. The National Agricultural Biosecurity Center (NABC), established in 2002 at Kansas State University, is a leader in the development of coordinated plans for the prevention of and rapid response to emerging agricultural threats in order to protect the American public and the domestic food supply chain. NABC partners with the academic and public health communities, and federal, state, and local agencies to share these plans and promote awareness of issues surrounding Agricultural Biosecurity. Additionally, the center engages with international colleagues to share its expertise. The NABC has several projects through which it is promoting emergency preparedness. "All of the work that is being done at the state, federal, and local levels is to prepare for a foreign animal disease outbreak, with a focus on returning affected US livestock industries and consumer food supplies back to normal as soon as possible," said Ken Burton, program coordinator at NABC.
The National Livestock Readiness Program (NLRP) is one of NABC's main projects. The NLRP was created to provide a common resource for planning, training, and information sharing to help state, local, tribal and territorial entities prepare for transboundary livestock disease outbreaks. Effective transboundary animal disease outbreak identification and response requires all of these entities to be fully prepared in their response planning, training, and education. According to Dr. Burton, prior to NLRP there was no common resource at the local or state levels for sharing animal disease outbreak plan development and content or outbreak response knowledge and training.
In another project, the NABC offers Animal Disease Response Training (ADRT) to individuals who might be called upon to respond to a disease outbreak. ADRT is a one-day, eight-hour awareness level course traditionally offered to non-traditional agricultural responders in rural communities.
The NABC has recognized that an effective response to emerging agricultural threats requires the input of more than one discipline. For example, the center addresses the need for engaging individuals from all walks of life, from law enforcement officers to public health officials in their disaster response training program.
As another example, in a project in which the center is developing a process for assessing the risk of the introduction of infectious diseases into livestock populations, the center has partnered with individuals from various disciplines across the Kansas State campus.
By engaging these individuals, the NABC is developing a timely and comprehensive qualitative and quantitative risk analysis process that can be applied to the study of infectious diseases at the National Bio Agro-Defense Facility (NBAF) or even internationally. The project utilizes three diseases as models for the types of diseases that could become a risk for U.S. livestock: Classical swine fever, African swine fever, and Rift Valley fever. The project engages individuals from the Center for Outcomes Research and Epidemiology at Kansas State, the department of Electrical and Computer Engineering, the department of Agricultural Economics and the department of Agricultural Communications. By tapping into the expertise across the Kansas State campus, the project is able to take into account the social and economic impacts of infectious disease introductions into livestock populations in Kansas. The information obtained from these studies will allow for a more comprehensive approach to strategic planning in the face of potential local emerging agricultural threats, and the potential to be extrapolated to international applications or a One Health setting.
Through its NLRP, ADRT, risk assessment modeling projects and other work, the NABC has become a center of expertise in agricultural biosecurity and emergency preparedness, putting Kansas on the map as a leader in the protection of the U.S. food system.
---
References
https://www.k-state.edu/nabc/projects/index.html
http://livestockreadiness.org/about/
---
Authors
Erin Strathe, JD
DVM Student, Class of 2019
College of Veterinary Medicine
Kansas State University
Mariana Guerra, DVM
Graduate Research Assistant
Ph.D. Candidate
College of Veterinary Medicine
Kansas State University
---
Contributor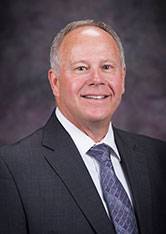 Program Director
National Agricultural Biosecurity Center
Kansas State University