Willie's Pet of the Week Calendar
Download your 12-month calendar featuring many of the photos submitted during Willie's Pet of the Week photo contest.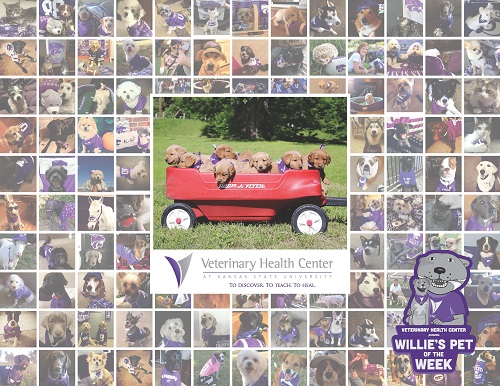 Click on the image to download your copy and consider supporting patients all year long by giving a small donation to the VHC's Miles Fund.
The Miles Fund
Every day, someone says goodbye to their best friend at the Veterinary Health Center because of a disease such as cancer, diabetes or colic. The question is, how many more of our best friends do we have to lose much too soon?
While we've come a long way in detecting and treating diseases, we have miles to go. That is why the hospital is naming its primary development fund, "The Miles Fund." Any gift that is made to the hospital will go into The Miles Fund, and donors can direct their gift to support any area of the hospital they wish. A donor can choose to support large animal or small and any specialty area through the Wish Lists below or they can create a memorial through a naming opportunity.
Learn more about donating to the VHC here.