CORE - Primary Faculty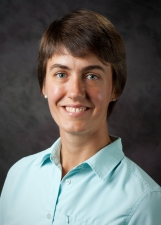 Nora M. Bello, DVM, PhD
Associate Professor, Department of Statistics
nbello@ksu.edu
(785) 532-0523
Dr. Bello's research focus is in the development and application of linear mixed models, with emphasis on hierarchical Bayesian implementations and applications motivated by problems in animal agriculture and veterinary epidemiology. Of particular interest is the hierarchical modeling of sources of heterogeneity at multiple levels, including means, variances and covariances/correlations across levels of the data structure to capture the inherently multidimensional complexity of production systems.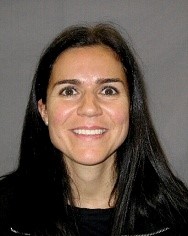 Natalia Cernicchiaro, DVM, PhD
Assistant Professor, Epidemiology
ncernic@vet.k-state.edu
(785) 532-4241
Dr. Cernicchiaro research focus is on the application of epidemiological concepts and methods, including multi-level modeling and knowledge synthesis and translation techniques, to design, implement and interpret observational and experimental studies pertaining to food safety, zoonoses, arthropod-borne diseases and production medicine. She teaches basic and advanced epidemiology courses and mentors students in the MPH, MS, and PhD programs.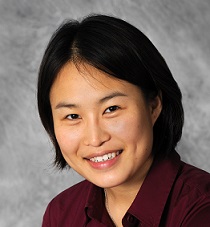 Elva Cha, DVM, PhD
Research Assistant Professor, Epidemiology and Economics
echa@vet.k-state.edu
(785) 532-4604
Dr. Cha's research is on the optimization of animal health decisions through economic modeling and statistical analysis of population data and assessing the value of information when making optimal decisions. She integrates her experience from the pharmaceutical industry, and training in economics, epidemiology, and biostatistics, toward the evaluation of clinical trial, observational, and synthesis research data.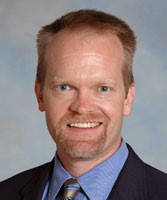 Bob L. Larson, DVM, PhD, ACT, ACVPM-Epi, ACAN
Professor, Coleman Chair Food Animal Production Medicine
rlarson@vet.k-state.edu
(785) 532-4257
Dr. Larson's primary area of interest is the integration of cattle health, production efficiency, and economic considerations in order to improve the long-term sustainability of beef producers. He mentors graduate students in production medicine, epidemiology, and public health, and he teaches veterinary and graduate courses in epidemiology, reproduction, production medicine, and experimental design.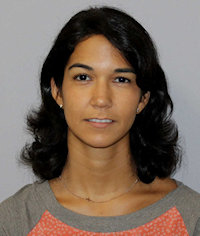 Lina Mur, DVM, PhD
Research Assistant Professor, Infectious Diseases Epidemiology
lmur@vet.k-state.edu
(785) 532-5552
Dr. Mur's research focus is on the application of epidemiological methods for the prevention and control of Foreign Animal Diseases. This research includes the characterization of the disease in affected territories (disease measures' and risk factor studies), risk assessment, spatial analysis and surveillance methodologies including risk-based and syndromic surveillance approaches.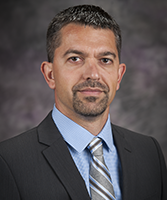 Dustin L. Pendell
Associate Professor, Agricultural Economics
dpendell@k-state.edu
(785) 532-3525
Dr. Pendell's research focuses on economic issues related to animal health that span from the producer through the supply chain to the final consumer. He teaches a course in data analysis and optimization.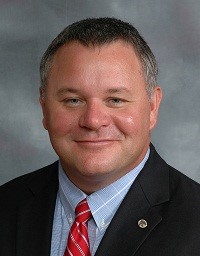 David G. Renter, DVM, PhD
Professor, Epidemiology
drenter@vet.k-state.edu
(785) 532-4801
Dr. Renter's outcomes-based research enables valid data-driven decisions to improve animal health/well-being, food safety, production efficiency, and economic viability of animal health systems. He teaches epidemiology and mentors students in DVM, MPH, MS, and PhD programs.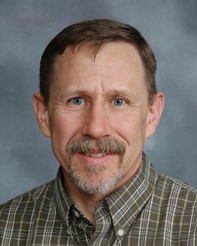 Michael W. Sanderson DVM, MS, DACVPM-Epidemiology
Professor, Epidemiology and Beef Production
sandersn@vet.k-state.edu
(785) 532-4264
Dr Sanderson's research is focused on health, well-being and decreased production in beef production enterprises, through the application of epidemiology, risk analysis and disease modeling to facilitate optimal decision making. He teaches Epidemiology, Disease Modeling, Beef Production and mentors DVM, MS, MPH and PhD students.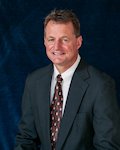 Ted C. Schroeder
Professor, Agriculture Economics
tcs@k-state.edu
(785) 532-4488
Dr. Schroeder conducts economic analysis to address issues of importance to the livestock and meat industry. Emphases include economics of animal health, food safety, and market and demand analysis. He teaches courses in agricultural marketing and risk management and directs the Center for Risk Management Education and Research.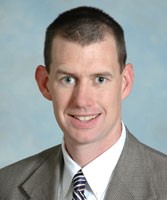 Brad White, DVM, MS
Associate Professor, Beef Production Medicine
bwhite@vet.k-state.edu
(785) 532-4243
Dr. White is part of an active research team working to improve cattle health and well-being. The primary research focus is bovine respiratory disease with emphasis on production efficiency and economic viability of animal well-being decisions. Dr. White teaches electives in production medicine, cow-calf medicine, and rural business management.