February 2017 - Vol. 12, No. 2
Top Stories
CVM unveils Strategic Plan to guide three-year mission and priorities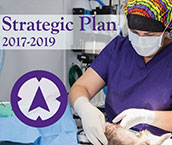 The College of Veterinary Medicine has just unveiled a new Strategic Plan to guide the college's mission, vision and priorities from 2017 to 2019, to begin immediately.
Our mission is dedicated to the advancement of the health and welfare of animals, people, the environment and the veterinary profession through excellence in teaching, research, service and public service," said Dr. Tammy Beckham, dean of the college.
Read more ...
Dean Beckham said, "We are committed to a professional degree program with broad training opportunities across a comprehensive range of companion and exotic animals, and livestock species. Our focus is on initiatives that address important societal needs at a local, national and global level. We are looking to build on things we do well and make improvements in areas where we think we can be better."
The college will work collaboratively and cooperatively among all its units to advance each of these priority areas:
• Extraordinary graduates
• Exceptional teaching and enhanced learning
• Lower cost of education for DVM degree
• Outstanding food animal programs
• Responsive, collaborative research enterprise
• Societal impact through service and outreach
• A culture of respect and collegiality
Some of the key actions for implementing the strategic priorities include: providing clinical experiences and skills in all years of the DVM curriculum; implementing structural changes to the curriculum; identifying steps to reduce the aggregate cost of earning a DVM degree; building on our outstanding food animal programs to further realize our excellence in this area; enhancing outreach to veterinary practices, food producers, ranchers and state and federal agencies; targeting collaborative research opportunities and funding; delivering programs that translate knowledge and discovery to achieve local, national and international impact; creating a new staff council to advocate for all staff in the college; and providing opportunities for professional growth and development for all employees.
Through concerted engagement via surveys, strategy focus teams developed a set of strategic recommendations that formed the foundation of this new plan.
"Our leadership has now defined a new vision for our college: exceptional teaching, impactful research, outstanding services and extraordinary graduates," Dean Beckham said. "I truly believe we now have a great road map for the next three years."
More information is posted online at: www.vet.k-state.edu/StrategicPlan.
New legend of Zelda; VHC team implants pacemaker into pet ferret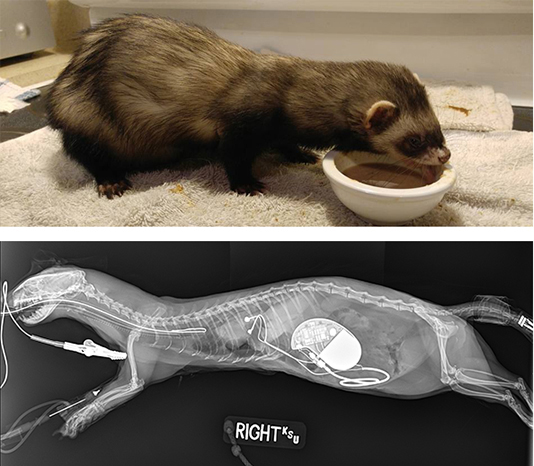 A team of veterinary specialists at Kansas State University recently performed the Veterinary Health Center's first-ever surgical implant of a heart pacemaker in a ferret named Zelda.
Zelda's owner, Carl Hobi, Olathe, Kansas, had noticed in December his pet ferret's behavior had changed. As the owner of two other ferrets, Zelda's behavior was quite conspicuous.
Read more ...

A collage shows Zelda the ferret before and after pacemaker surgery. The radiograph reveals the implantation of the pacemaker in the abdomen, where it will help Zelda maintain her heart beat at a normal rhythm for ferrets.
| | |
| --- | --- |
| | |
| | A couple of days after the procedure, owner Carl Hobi (left) meets with intern Dr. Louden Wright and fourth-year student Carie Bikson. |
| | |
| | Carl Hobi is reunited with Zelda. |
| | |
| | Zelda's story made national and international headlines. Here she's being discussed by comedian Seth Meyers on the NBC program Late Night. |
| | |
| | Carl Hobi and Zelda return a couple of weeks after the pacemaker surgery for Zelda's first follow-up appointment, greeted here by fourth-year student Hilary Coulombe. |
| | |
| | Hilary Coulombe helps Dr. Justin Thomason, cardiologist, to interrogate Zelda's pacemaker. |
"She would not eat all her 'soupies,' which is homemade duck soup I make for ferrets, and she would lay down more often than she normally does," Hobi recalled. "I thought she was just not feeling well, so I gave her some Benadryl for a day or two. She seemed fine again for a few days and then she would do the same with laying down more. I was having to fight with her to eat her soup."
Hobi is a freelance videographer and storm chaser for 41 Action News, Kansas City, and for Live Storms Media. He has his own chase team, KC Storm Trackers. Hobi is employed by Pioneer College Caterers, a food service management company. He is also a volunteer board member with the Kansas City Ferret Hotline, a ferret rescue group. He said Zelda came from the rescue group before he became a board member.
"I tried to treat her with pepto for a day or two, figuring her stomach was upset, but when that did not help, I took her to the Parkville (Missouri) Heights Animal Hospital," Hobi said. "They did an EKG, and it was reading something like 70 and should be 240 and also her heart beats were low. Their veterinarian, Dr. Diane Barr, said Zelda should see a cardiologist and that I should take her to the VHC."
This was right before Christmas break when Hobi had planned a trip home to Pittsburgh, Pennsylvania.
"Zelda was in 17 states over Christmas and got to meet a capybara, pig, opossum, skunks and squirrels," Hobi said. "About two years ago, she had a blockage from finding and chewing off a piece of a rubber toy and almost died from that, but, surgery was obviously a success.
"Zelda was still not feeling well, so on Christmas Eve, I took her to Avets in Monroeville, Pennsylvania. Dr. Christopher Norkus [editor's note: Dr. Norkus was a resident in anesthesiology and analgesia at Kansas State University from 2012-2015] ran some tests on her. The EKG revealed a heart rate of 70 beats per minute. After other tests, they said she had a third degree AV block in her heart which was responsible for the slow heart rate, so Dr. Norkus told me to take her to K-State for pacemaker implantation."
Zelda was admitted to the VHC, where she was examined by Dr. James Carpenter, professor, Dr. David Eshar, assistant professor and Dr. Louden Wright, intern, from the wildlife and zoo medicine section in the College of Veterinary Medicine. Confirming that Zelda's heartbeat was very slow, Zelda was then examined by Dr. Justin Thomason, a cardiologist and clinical assistant professor.
"We performed an echocardiogram, EKG, and chest X-rays, which demonstrated Zelda was a good candidate for pacemaker implantation," Dr. Thomason explained. "As with a human patient, this condition called for the implantation of a pacemaker to help increase Zelda's heart beat and provide her a good quality of life."
Dr. Thomason consulted with the other interventional team members at the VHC: Dr. Emily Klocke, clinical associate professor of small animal surgery and Dr. David Rankin, clinical professor of anesthesiology.
"This was the first time I had ever performed this particular procedure on a ferret, although I have performed it on dogs before" Dr. Klocke said. I was very concerned about how small our patient was and whether I could successfully suture the pacemaker leads to her beating heart without causing severe bleeding. Our anesthesia service, led by Dr. David Rankin were very instrumental in the success of this procedure."
"Dr. Klocke's work was truly magical," said Dr. Eshar. "There are only a few millimeters of within the heart's wall for suturing the leads from the pacemaker. The pacemaker is the same as what would be used in a human patient, but we had to order a special set of leads for Zelda, since these would not be inserted through the veins. It's a very delicate procedure to make everything work correctly."
While pacemaker implantation has been performed on other animal species, it is much rarer in ferrets.
"It takes a very special pet owner to be willing to provide this level of care," Dr. Thomason said. "Although pacemakers have been implanted in ferrets at other institutions, this is the first time we have placed a pacemaker in a ferret at our hospital."
After the surgery, Zelda was in the ICU for two days, before being released to Hobi. Her condition has steadily improved.
"Often an animal like this might not even survive surgery, so Zelda has gotten through the hardest part already," Dr. Eshar said. "As she recovers, her behavior and energy levels should get back to normal very soon."
Dr. Thomason explained that the battery in the pacemaker is good for about 10 years, so he expects Zelda to be able to enjoy a normal ferret lifespan.
Dr. Wright met with Hobi a couple of nights after the procedure, when Zelda was discharged.
"Zelda's case was a great example of a group of us here at the Veterinary Health Center working together to solve a case that none of us could have tackled on our own," Dr. Wright said. "We had specialists in veterinary surgery, cardiology, anesthesiology and exotic animals all working to get Zelda the care she needed."
Hobi said that Zelda is slowly getting better after returning home from the Veterinary Health Center.
"She will get up a few times a day and walk around and sometimes play for a little bit," Hobi said. "I like to share videos of her progress on my Facebook page, especially for my friends who also have ferrets. She did go up and down the steps a few times, and she would stop and rest after a few steps. I, of course, was there with her. She is eating her soupies fine and going to the restroom fine also."
Hobi said he has concerns about Zelda breathing heavily, but emphasized she is still on pain medications that might contribute to her heavy breathing.
"I think she may need another week or two until she hopefully gets back to normal," Hobi said.
Zelda returned to the Veterinary Health Center at Kansas State University in early February to undergo a post-surgical examination. Doctors said that the swelling inside Zelda's heart has reduced and her heart is now back to a normal size again. She should continue to make improvements over the next few weeks and be back to her normal feisty self in no time—a welcome prospect for owner Carl Hobi.
Experts convene at Sustainable Crops-Livestock Summit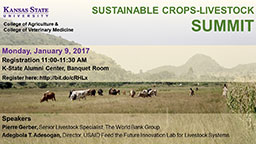 Two colleges at Kansas State University, The College of Agriculture and the College of Veterinary Medicine, have joined forces and expertise for a common mission.
Together they held an inaugural Sustainable Crops-Livestock Systems Summit at the K-State Alumni Center Jan. 9.
Read more ...

Pierre Gerber, senior livestock specialist at the World Bank, examines trends in feed systems, land usage and impact of greenhouse gas emissions.
"Sustainability means that the needs of the present are met without compromising the needs of future generations," explained Dr. Keith Hamilton, executive director of international agricultural programs in the College of Veterinary Medicine. "Today, sustainability, including a sustainable food supply, is the biggest long-term challenge facing humanity. As demands on the agriculture sector continue to be driven by population growth, ecosystems are being pushed beyond their limits. The demand on agriculture and the stress on ecosystems is further exacerbated by inefficiencies and losses along the food chain and the negative impacts of human agricultural activity."
"Collectively K-State has the breadth and depth of knowledge and the multidisciplinary profile to address some of the biggest challenges facing the sustainability of food delivery, which also address many of the UN Sustainable Development Goals," said Dr. Nina Lilja, associate dean of international agricultural programs in the College of Agriculture. "As an example, the U.S. Agency for International Development has made an investment of over $100 million by awarding four Feed the Future Innovation Labs to K-State. These labs are a testament to K-State's ability to tackle some of the world's greatest challenges in agriculture and food security, and build on our expertise in Sorghum and Millet, Wheat Genomics, Reduction of Post-Harvest Loss and Sustainable Intensification."
Dr. Gary Pierzynski, head of the Department of Agronomy, reminded the group that the summit was the next step following the success of a small multidisciplinary focus group meeting held in summer 2016.
The colleges convened experts from across campus to look for ways to improve and enhance the sustainability of mixed crop-livestock systems both nationally and internationally. A pair of renowned international experts were brought in to jumpstart the summit and stimulate group exercises that followed the presentations.
Pierre Gerber, senior livestock specialist at the World Bank, examined trends in feed systems, land usage and impact of greenhouse gas emissions. He highlighted that today, agriculture contributes an estimated 13% of total global greenhouse gas emissions. If immediate action is not taken, projections suggest that by 2050 agriculture and land use changes will contribute 70% of total greenhouse gas emissions globally. Marjatta Eilitta, deputy director of USAID's Feed the Future Innovation Lab for Livestock Systems at the University of Florida, addressed sustainable improvements in productivity, health, marketing and consumption to alleviate poverty and improve nutrition of vulnerable livestock holders in target countries, such as Niger, Ethiopia, Tanzania and Cambodia.
In addition to the two guest presenters, Dr. Deon van der Merwe, assistant professor in the College of Veterinary Medicine, spoke to the group via Skype from the Netherlands to share a success story about the benefits of cross-college collaborations.
"Our objective is to engage, maintain and further develop a guiding coalition or network on sustainable crop-livestock systems, and to steer K-State towards recognition as a national leader in the delivery and adoption of science and technology which improves the sustainability of crop-livestock systems," Dr. Lilja said. "The participation from both colleges was excellent."

A group of summit participants discuss a multidisciplinary profile and critical questions for making advances in sustainable crop-livestock systems.
The summit participants divided into 10 tables, each of which had a similar multidisciplinary profile, including soil science, water science, animal production, crops, climate, epidemiology, infectious diseases and bio-engineering. Then each group looked at the critical questions that could be addressed at a future symposium, the strengths the university offers for making advances in sustainable crop-livestock systems, and they provided specific multidisciplinary research ideas which would address serious research gaps.
"The groups identified several strengths at K-State," Dr. Pierzynski said. "We developed a valuable list of baseline tools and knowledge and several ideas for research projects."
The next steps are currently being discussed and include ideas such as the further development of research ideas, a collective response to calls for proposals, the formation of a steering group, "brownbag" seminars, and an International Symposium on Sustainable Crop-Livestock Systems in 2018.
More information is posted online at: https://www.vet.k-state.edu/international/Initiatives/sustainable_crop_livestock/sustainable_crops_livestock.html
More Headlines
Research collaboration pushes exercise past the 'red line'
Like an engine tachometer has a red line for measuring peak performance, humans and animals also have their upper limits for exercise and sports performance. A researcher from Kansas State University released new findings about how to "cross the red line" with collaborators from the universities of Kent and Exeter in the United Kingdom. These findings provide insight for better understanding a variety of human and animal diseases.
Read more ...
| | |
| --- | --- |
| | |
| | Dr. David Poole (left) collaborates with Drs. Mark Burnley and Anni Vanhatalo, who are researchers in the UK. |
"Fatigue and an inability or unwillingness to exercise are major indicators of pathology and conditions such as heart failure, diabetes and a host of respiratory, neural and metabolic diseases," said Dr. David Poole, who is a professor with dual appointments in anatomy and physiology in the College of Veterinary Medicine and kinesiology in the College of Human Ecology at Kansas State University. "This is very often what brings the patient — human or animal — into the clinic or hospital."
Dr. Poole's collaborators are Dr. Mark Burnley, an exercise physiologist from the University of Kent, and Dr. Anni Vanhatalo, a physiologist at the University of Exeter. Their article, "Critical Power: An Important Fatigue Threshold in Exercise Physiology," was published in the November 2016 issue of Medicine and Science in Sports and Exercise.
"As part of our article, we explored the fatigue processes that occur below and above the critical power," Dr. Burnley said. "The critical power concept allows us to determine if certain physical tasks are feasible for the individual in question, whether it was early humankind running down prey on the African plains millennia ago or the contemporary patient, athlete, or in the case of Bryan Allen, a human trying to fly across the English Channel under his own power. Knowing where the red line is, and knowing when to cross it, will always be a key part of human endeavour."
"Just as importantly, the degree of exercise impairment plays a major role in their eventual diagnosis and, very often, the manner in which exercise can be applied therapeutically," Dr. Poole said. "Hence, this bulletin highlights our recent state-of-the art model describing how fatigue and exercise intolerance manifests itself and where we are regarding understanding specific causal mechanisms."
Dr. Poole's work with Vahatalo and Burnley goes back several years.
"I spent 2006 on a sabbatical in Exeter where I began collaborating with Professor Andy Jones and other colleagues on a regular basis," Dr. Poole said. "They are among the leaders in understanding the physiology and pathophysiology of exercise and exercise intolerance."
Lind to their article: https://journals.lww.com/acsm-msse/Abstract/2016/11000/Critical_Power___An_Important_Fatigue_Threshold_in.29.aspx
K-State group attends Veterinary Student Day 2017 at the CDC
A group of K-Staters recently got a chance to learn about "the Secret Life of Pets and Vets" at Veterinary Student Day 2017, held at the Centers for Disease Control headquarters in Atlanta, Georgia.
Kansas State University's Center of Excellence for Emerging and Zoonotic Animal Diseases (CEEZAD) funded travel for two veterinary students and two more students were funded by the Master of Public Health program. The group included Hannah Seger, a dual DVM/Ph.D. student; Marie Keith, third-year student and MPH student; Chester McDowell, first year; Zezhong Zheng, second year; Dr. Ellyn Mulcahy, MPH director; and Dr. Jessica Green, education program coordinator for CEEZAD.
Click here to read more ...

Dr. Ellyn Mulcahy, Hannah Seger, Marie Keith, Chester McDowell, Zezhong Zheng and Dr. Jessica Green tour the Centers for Disease Control in Atlanta, Georgia.
"Attendance at the CDC Veterinary Student Day 2017 enabled our students to hear directly from veterinarians at the CDC engaged in One Health research, education and service," said Dr. Mulcahy. "The experience clearly illustrated the important public health roles for veterinarians in emerging disease surveillance, epidemiology, community outreach and engagement."
From the student perspective, Hannah said, "I felt this event was beneficial, not only to my current education, but also to my future career objectives. Some points that I really took away from the event besides the fact that you should not touch bats, kiss chickens, or that camel beauty pageants are an actual thing is just how much of an impact veterinarians can be in the heath of humans, animals, and our environment."
Speakers from the CDC and other organizations provided their perspectives on topics such as emerging zoonotic and infectious diseases, global health challenges and strategies, migration and epidemiology in action.
Dr. Green added, "This program was a great way for veterinary students who are interested in careers in public health to learn more about the work that is possible for veterinarians in this field including opportunities related to One Health and emerging zoonotic and infectious diseases. This overlaps with CEEZAD's overall mission and workforce development initiatives; two veterinary students from other schools who participated in CEEZAD's 2016 BSL-3 Training/Transboundary Animal Diseases Summer program were also at this CDC program. CEEZAD is pleased to have been able to assist K-State students with travel expenses to attend such a meeting."
Marie explained, "I was able to learn about the daily lives and activities of veterinarians who work in these fields as well as to have some one-on-one conversations with them. As a third-year veterinary student, I'm beginning to seriously consider what will come after graduation, and this event definitely had an impact on the decisions I will make in the next year."
Zezhong said, "This was a really good event for students who would like to be involved in the public health area. I learned a lot about related work and externship opportunities during this meeting."
The CDC has held this event since 2006, and has welcomed hundreds of veterinary students and faculty to its campus from across the country. Seminar attendance is free of charge, so students only needed to worry about travel and accommodations.
"I would recommend other students to attend this event in the future even if you aren't necessarily wanting to go straight into public health," Hannah said. "Being a small animal clinician plays a role in public health. This event was really helpful in networking for future career and externship opportunities as well as a great way to meet other veterinary students and faculty, plus how often do you get to go to the CDC?"

Marie Keith and Hannah Seger take advantage of some photo opportunities.
Dr. Izabela Ragan co-authors paper exploring potential role of North American animals as Zika virus hosts
Researchers know that Zika is spread by mosquitos, but questions about whether domesticated or wild animals serve as reservoirs for the virus have loomed. If animals living in proximity to humans carry the virus, controlling Zika in urban environments would be vastly more difficult because mosquitos could bite the animals then transmit the virus to humans. A paper published in the Journal of Vector-Borne & Zoonotic Diseases has helped allay those fears.
Click here to read more ...

Dr. Izabela Ragan, DVM class of 2014, explains her research poster at Phi Zeta Day in this file photo from 2013. She is now working on a Ph.D. in pathobiology.
Ph.D. student Dr. Izabela Ragan, who graduated with her Doctor of Veterinary Medicine degree at K-State in 2014, has recently collaborated with Colorado State University scientists to co-author "Investigating the Potential Role of North American Animals as Hosts for Zika Virus," which was published online on Feb. 1. The research found that many different animals — including cattle, chickens, frogs, pigs, rabbits, raccoons, sparrows and goats — are not hosts for Zika.
"We know that nonhuman primates are important in the sylvatic cycle of Zika virus, but little is known about whether animals common to North America have a role as hosts for the virus," said Dr. Ragan, who is completing her doctorate in pathobiology in the CVM.
"Not only has this study been a great learning experience for me as a graduate student, but it comes at a critical time where the knowledge we gain from this work can help us in understanding Zika. It is important for me as a veterinarian to research these emerging viruses, such as Zika virus, where there are possible impacts in both public and animal health. Understanding the potential role of animals in the transmission of the virus will help guide the development of countermeasure against Zika," Dr. Ragan said.
Dr. Stephen Higgs, director of the Kansas State University Biosecurity Research Institute and editor-in-chief of the Journal of Vector-Borne & Zoonotic Diseases, said the paper addressed an important question.
"Given the recent emergence and rapid spread of Zika virus, with establishment in many countries, it is vitally important to understand the potential for the virus to be transmitted outside of a human-mosquito cycle. The results of this collaborative project between veterinarians at Colorado State and Kansas State are reassuring, with none of the 16 species tested likely to make a significant contribution to the zoonotic transmission cycle of Zika virus," Dr. Higgs said.
Dr. Ragan hopes to complete her doctoral work this year on the development of novel diagnostic tests to detect Rift Valley Fever virus. From there, she plans to pursue her interests in agro-biodefense and focus her research on emerging and zoonotic diseases. Her training is preparing her to work in facilities such as the National Bio and Agro-defense Facility.
Dr. Ragan's work was supported by the Department of Homeland Security and the Center of Excellence for Emerging and Zoonotic Animal Diseases.
Alumnus Dr. Lee Penner subject of special photo exhibit at Beach Museum
Over a span of twelve years, Tom Mohr followed Dr. Lee Penner, DVM class of 1976, with his camera, as the large animal veterinarian made his rounds among family farms in Kansas. What emerges from this photographic adventure is a multifaceted representation of contemporary Kansas farm life, as seen through such routine tasks as calf deliveries and such dramatic events as a nighttime necropsy. Mohr's photographs challenge his viewers to appreciate Kansas and its farmers with fresh eyes, expanding into contemporary times the movement of Regionalism started in the 1930s by John Steuart Curry, Thomas Hart Benton, and Grant Wood. See through Mohr's camera the grandeur of a vast field with a lone red barn, the quirky charm of the veterinarian's mud-encrusted van, and the strong bonds nurtured by a doctor and his community.
CVM contributes to Kansas State University reputation as the 'Silicon Valley for biodefense'
What Silicon Valley is to technology, Kansas State University is to biodefense.
When former Senate Majority Leader Tom Daschle and the bipartisan Blue Ribbon Study Panel on Biodefense visited the Manhattan campus on Thursday, Jan. 26, for a series of agrodefense discussions, the university cemented its status as a national leader in animal health, biosciences and food safety research.
Click here to read more ...
| | |
| --- | --- |
| | |
| | Dean Tammy Beckham, center, talks about the importance of One Health at a recent Blue Ribbon Study Panel on Biodefense held at K-State. |
"K-State has really become the Silicon Valley for biodefense," Daschle said. "Its Biosecurity Research Institute, links to the Kansas Intelligence Fusion Center and the National Bio and Agro-defense Facility are all illustrative of the extraordinary effort that is now underway in Manhattan. It's an amazing demonstration of innovation, of collaboration and of engagement."

Daschle and legislators, scientists, academic leaders and industry representatives visited the university for a series of discussions, titled "Agrodefense: Challenges and Solutions." Daschle and other panel members and staff attended to learn about better ways to protect the country's food supply and fight bioterrorism.

The Blue Ribbon Study Panel on Biodefense — chaired by former Sen. Joe Lieberman and former Secretary of Homeland Security Tom Ridge — recommends changes to U.S. national policy and law to strengthen biodefense. The panel intends to produce a report to share with the country's new administration, Congress and the public by the end of the year.

"One of the centerpieces of our report is the recommendation to try and coordinate information-sharing efforts among the different and often disparate parts of state and local governments that address biothreats," said the Honorable Kenneth Wainstein, panel member and former Homeland Security adviser to President George W. Bush. "Nowhere is that as important, and the need as marked, as in the agriculture area."

During the panel, Kansas State University researchers discussed their work on emerging diseases — Zika virus, West Nile virus, avian influenza and porcine epidemic diarrhea virus, known as PEDv — as well as efforts to fight biological terrorism, such as the anthrax events of 2001, which affected Daschle. They also discussed pursuing biodefense through partnerships with government, industry and other universities.

"We want to be a good partner in the effort to protect our nation's food supply, both plant and animal," said Kansas State University President Richard Myers, former chairman of the Joint Chiefs of Staff during the aftermath of the Sept. 11 attacks. "We have expertise and facilities here that enable us to do this."

Learn more about biodefense expertise and facilities at Kansas State University.

Below are additional remarks from some of the meeting participants.

• Thomas Daschle, former Senate majority leader and panel member:
"Collaboration requires a convener. Collaboration requires leadership. I believe that K-State is in a very good position to be that convener, to be that leader and to create opportunities for better dialogue and engagement with others as we consider the national challenges we face. That's going to take a real effort and I think K-State is well-positioned to do just that."

"As agriculture is elevated in terms of recognition and importance, it will be important for K-State to play a key role in giving us the kind of direction and public policy approach that is necessary to get the job done right."

• Dr. Roger Marshall, congressman and physician:
"Kansas is agriculture; agriculture is Kansas. Kansans have proven themselves in leading and preventing potential outbreaks."

"Zoonotic diseases are going to require physicians, veterinarians and researchers to work together. I see that my role is to push these people together. I see incredible opportunity with NBAF to work with those people and further the collaboration."

• Dr. Stephen Higgs, Kansas State University associate vice president for research and director of the Biosecurity Research Institute:
"Preventing an attack is going to be knowledge-based. We need to know everything possible about the pathogens and the potential perpetrators. Know the agent. Know the agencies that are involved. The type of research, education and training conducted at the Biosecurity Research Institute is critical to gain that sort of knowledge."

• Dr. Tammy Beckham, dean of Kansas State University's College of Veterinary Medicine:
"We cannot simply discuss One Health anymore, but we must embrace it. We need surveillance systems that can share information from the animal sector to the human health sector. We need surveillance systems that are not agent or disease based, but are more broadly syndromic based so that we have early detection for these emerging diseases."
• The College of Veterinary Medicine was recognized for its research strengths in animal health infectious diseases, comparative biomedical science and food safety and security.
K-State feed safety team studies elimination of PEDV in feed manufacturing facilities
An interdisciplinary team of animal scientists, feed scientists and veterinarians at Kansas State University has been actively working to prevent pathogen transfer through animal feed.
Read more ...
Dr. Cassie Jones, assistant professor of animal sciences and industry, was lead of the team-based project, "Elimination of Porcine Epidemic Diarrhea Virus in an Animal Feed Manufacturing Facility," recently published in the peer-reviewed scientific journal PLOS ONE. The research team also included the College of Veterinary Medicine's Drs. Steve Dritz and Jianfa Bai, and diagnostic technician Elizabeth Poulsen.
According to Dr. Jones, if porcine epidemic diarrhea virus, or PEDV, a deadly virus that affects pigs, enters a feed mill, it is nearly impossible to decontaminate the facility using current methods in the industry.
"Typical feed mill cleaning involves physical cleaning to remove dust," Dr. Jones said. The team's research shows that PEDV is still present even after physical cleaning, which can spread the contamination instead of reducing it.
Dr. Dritz said, "This indicates that many of the biosecurity principals to prevent entry of viral pathogens into swine farms also need to be extended to feed mills. Thus, my contribution has been to adapt those principles to the feed mill. These include reviewing potential sources of contamination and adapting protocols such as change of foot ware or clothing prior to personnel entry to the feed mill."
"Our team found that a very harsh cleaning agent — glutaraldegyde and bleach, both of which are liquid, plus heat — is needed to completely remove any remaining virus," Dr. Jones said. "This is not a practice used currently in feed mills, and it's very impractical because most conveyors and equipment were never designed to be wet cleaned."
Dr. Dritz said research by second-year veterinary student Jordan Gebhardt, to be presented at an upcoming poster competition of the American Association of Swine Veterinarians, is an extension of this research paper. Gebhardt's project used flushing with rice hulls treated with medium chain fatty acids.
"In his project, we have demonstrated we can reduce feed mill contamination without resorting to wet cleaning methods," Dr. Dritz said. "Thus, we have been collaborating with the grain and animal science researchers to test practical mitigation strategies that can be used in feed mills. We provide the expertise on pathogen survival and potential transmission routes."
Dr. Jones said their research shows that given the current structure of the feed industry and its equipment, it is paramount to prevent PEDV from entering a feed mill. She credits the combination of interdisciplinary researchers and facilities for allowing the team to answer novel and industry-relevant questions.
"Our resources at K-State have directly led to this publication in PLOS ONE," Jones said. "We have a great team of interdisciplinary scientists and have the privilege in working in world-class facilities, such as the Cargill Feed Safety Research Center."
CEEZAD grants approach $5 million during 2016
The Center of Excellence for Emerging and Zoonotic Animal Diseases (CEEZAD) (www.ceezad.org) received nearly $5 million in extramural funding during calendar year 2016. That represented a 34 percent increase from 2015, when the Center received about $3.65 million in research grants.
Read more ...
CEEZAD, based at Kansas State University, is one of more than a dozen Department of Homeland Security Centers of Excellence conducting research designed to enhance the nation's resilience and security. CEEZAD's particular focus is on emerging, transboundary and zoonotic disease threats to U.S. agricultural systems and food-supply.
"We are honored to be entrusted with these projects, which are important parts of CEEZAD's ongoing efforts to enhance the nation's resilience and security," said Dr. Juergen Richt, the Regents Distinguished Professor at Kansas State University and director of CEEZAD. "This research plays a vital role in enhancing the security of the nation's animal population and food supply systems." He vowed that CEEZAD will continue to emphasize its "rigorous commitment to critical research in the areas of emerging, transboundary and zoonotic threats."
During 2016, the largest CEEZAD grants received were a $1.2 million grant from the Kansas Bioscience Authority to promote Bioscience Research and Development (R&D) in Kansas, a $1.1 million grant from the Defense Threat Reduction Agency (DTRA) in collaboration with Newlink Inc. (Ames, IA) to determine the safety of an efficacious Ebola vaccine (rVSV-ZEBOV) for domestic livestock, and a $1 million grant from the State of Kansas, mainly focusing on National Bio and Agro-defense Facility (NBAF) transition work.
Here is a list of other 2016 grant projects awarded:
Sponsor
Title
Amount
DHS
Cooperative Agreement for the Center of Excellence for Emerging and Zoonotic
Animal Diseases
$700,000
National Pork Board
Collaborative Research Program for Foreign Animal Diseases of Swine
$263,875
USDA-NIFA
Enhancing rural practitioner aptitude for endemic, transboundary and emerging diseases of production animals
$249,845
St. Jude Children's Hospital/NIH
Swine influenza syndromic surveillance and research
$150,936
USDA-ARS
Molecular analytical methods development to support arbovirus research
$125,000
USDA-ARS
Completion of the evaluation of Rift Valley Fever diagnostic tests for use in a DIVA controlled strategy
$80,025
The largest single grant received during calendar year 2015 was a $1.7 million DHS award for ongoing research to protect the U.S. agricultural systems from emerging, zoonotic and transboundary animal diseases.
Kansas State University collaborates on NIH-funded mosquito-borne disease research
Beware of small things that bite. In recent years, mosquito-transmitted arboviruses such as chikungunya and Zika, have emerged as significant global public health threats. Researchers at the Kansas State University College of Veterinary Medicine are collaborating with the University of Georgia and Ross University School of Veterinary Medicine, the latter which has been awarded a grant by the National Institutes of Health (NIH) to study these viruses and advance our understanding of the transmission cycle between mosquitoes, vertebrate hosts, and humans.
Read more ...
Researchers will investigate the rate of infection of the African Green Monkeys with these newly introduced arboviruses in the five ecosystems present on the island of St. Kitts, where Ross University is located. They will also identify the local mosquitoes that may be involved in the transmission of the viruses among the monkeys, which may give insight into how likely the new emerging viruses can be maintained in sylvatic cycles and spill over to people on the island in the future.
"Without readily available vaccines and specific treatment for many arboviruses, it is critical to understand their transmission cycles in order to control the spread of the diseases they cause," said Patrick Kelly, BVSC, Ph.D., Ross professor of small animal medicine, who is the principal investigator for this project. "This better understanding of the roles non-human primates play in the epidemiology of arboviral diseases will lead to improved surveillance and control strategies for the diseases."
Drs. Dana Vanlandingham and Yan-Jang S. Huang are assisting on this project at the College of Veterinary Medicine at Kansas State University.
"We will be hosting a Ph.D. Candidate from Ross and training him on the techniques he will need to analyze the samples so that the work can be completed at Ross," said Dr. Vanlandingham, assistant professor of virology in the Department of Diagnostic Medicine/Pathobiology. "I am planning on going to Ross University this spring to assist with the project as well."
Kelly said the findings of this study could potentially help scientists who are studying the transmission dynamics of the viruses in other regions of the world, including Africa, South America and Asia.
"Our university's location in the tropics provides an ideal backdrop for conducting surveillance and research programs of strategic importance to the developing world," said Dr. Sean Callanan, dean at Ross. "This project leverages our skilled scientists and advanced research facilities to tackle one of the most pressing health issues of the 21st century."
The grant was awarded by NIH's National Institute of Allergy and Infectious Diseases (grant number 1R21AI128407-01). It is the first NIH grant awarded to a research team at Ross.
K-State researchers co-author study that shows promising results from new Zika vaccine
Three K-State researchers are part of a multi-institutional team that has published promising results from a new Zika vaccine in Nature. "Zika virus protection by a single low-dose nucleoside-modified mRNA vaccination" was published on Feb. 2.
Read more ...
The newly developed vaccine induced a rapid and long-lived immune response in mice and nonhuman primates from a single low dose. The vaccine is safe and easy to deliver. It is made from modified messenger RNA that is nonreplicating, which eases safety concerns, and is delivered by liquid nanoparticles by injection just below the skin, which makes it easy to administer. The K-State researchers supplied the wild-type Zika virus used to evaluate the safety and immunogenicity of the vaccine.
"This is a good example of how scientists here at K-State can contribute to multidisciplinary collaboration toward the development of new control strategies for Zika virus. The immunogenic vaccine could potentially become one of the safe, efficacious and economical tools to prevent future Zika virus outbreaks," Huang said.
Dr. Stephen Higgs is university distinguished professor of diagnostic medicine and pathobiology, associate vice president for research, and director of the Biosecurity Research Institute at K-State. Dr. Dana Vanlandingham and Dr. Yan-Jang Huang are assistant professor and research assistant professor, respectively, of diagnostic medicine and pathobiology in the K-State College of Veterinary Medicine.
Regular features
Alumni Events, Development and Continuing Education
The Veterinary Medical Alumni Association organizes alumni receptions at several of the national annual conferences plus continuing education events and more.
See news and upcoming events below ...
VMAA honors Dr. Jean Sonnenfield at NAVC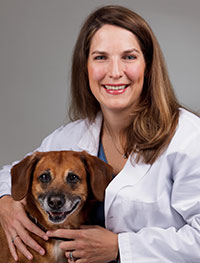 Dr. Jean Sonnenfield, Atlanta, Georgia, has been selected to receive a 2017 Alumni Recognition Award from the Kansas State University College of Veterinary Medicine at the North American Veterinary Conference in Orlando, Florida, on Feb. 7.
Dr. Sonnenfield received a bachelor's degree in biology, graduating summa cum laude, in 1992 and her doctor of veterinary medicine degree, also summa cum laude, in 2000, both at Kansas State University. From 1997 to 2003, she earned a DPhil in clinical biochemistry at Oxford University in England. While at Oxford, she also represented the university in soccer and rugby and received five blues. Dr. Sonnenfield completed a one-year internship in small animal medicine and surgery at the University of Georgia, and then practiced as an associate veterinarian at a practice in Atlanta for three years. She then joined Georgia Veterinary Specialists (now BluePearl Sandy Springs) as an emergency clinician and became head of the emergency service as well as the internship program. In addition to her clinical duties she currently serves as vice president of development for BluePearl Veterinary Partners.
Western Veterinary Conference Alumni Reception
March 6 7:30 – 10:30 p.m.
Ri Ra The Irish Pub located in The Shoppes at Mandalay Place
3930 S Las Vegas Blvd
Las Vegas, Nevada

Join us for a K-State Vet Med Alumni Reception at the 2017 WVC!
Mar 26 8 a.m. – 4:30 p.m.
Frick Auditorium, Mosier Hall

This year's topic will be Shelter Medicine. Registration will begin at 7:45 am.
In Memoriam - Recently Departed Alumni
Albert Van Walleghen, DVM 1946
Jan. 15, 2017
Earl Cope Wood, DVM 1954
Sept. 13, 2008
Patrick G Leonard, DVM 1954
May 3, 2015
William W Neer, DVM 1959
Jan. 7, 2017
Questions about Alumni or CE events?
Contact: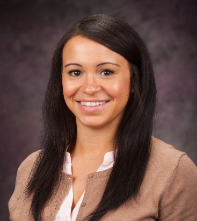 Ashley McCowan
Alumni and Events Coordinator
785-532-4833
amccowan@vet.k-state.edu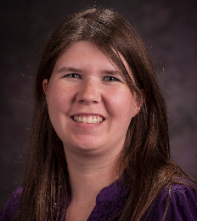 Dana Parker
Program Assistant
785-532-4528
dlaparker@vet.k-state.edu
News Ticker
More activities and accomplishments in the College of Veterinary Medicine:
Dr. Mike Apley presented at the Feedlot Receiving, Calf Health & Well-Being Conference hosted by K-State Research & Extension and Oklahoma State Extension on the campus of Oklahoma State University on Jan. 9. Dr. Apley's presentation was entitled, "Antimicrobial Selection." He also presented, "The Future of Antibiotics" at the Minnesota Pork Expo on Jan. 16-17.
Dr. Robert Larson spoke at the Sabetha, Kansas, veterinary meeting Jan. 17 and presented, "Nutritional considerations for heifer development; Pre-breeding examination of beef heifers", at the Western Canadian Bovine Practitioners meeting in Saskatoon, Saskatchewan, Canada, on Jan. 18-20. From Jan. 19-22, Dr. Larson attended the Missouri VMA Convention in Columbia and presented on Interpreting Dx tests; Dx herd repro problems; Econ of vet services; BVD and Trich control.
Dr. Sara Gonzalez presented a teaching workshop at the Faculty Exchange for Teaching Excellence annual workshop on the K-State campus Jan. 27.
Dog n Jog registration is now open.Dog 'n Jog is a fun family event surrounding a 10K, 5K, and 1.5K run, held annually at Kansas State University's Veterinary Health Center. This year it will be put on by the College of Veterinary Medicine Class of 2018 on April 2nd, 2017 and the proceeds will go to Kansas Specialty Dog Service (KSDS) Assistance Dogs, Inc.

KSDS is an Assistance Dogs International (ADI) accredited 501(c)3 non-profit organization that provides guide dogs for the visually impaired, service dogs to assist individuals with physical disabilities and facility dogs to assist professionals in the field of education, counseling, health care, retirement or the legal system. The KSDS team breeds their own carefully selected lines of Labrador and Golden Retrievers and trains them from puppyhood socialization up to assistance dog graduation. The program graduated their first class of service dogs in 1991 and now they place assistance dogs throughout the country at no cost to an individual in need. We are excited to support them in their efforts to promote independence and inclusion with their highly-trained canine assistants and we hope you will join us for this fun fundraising event!
VHC teaches 101 course for Zoo Sprouts

Dr. James Carpenter (upper left) took a team from the Veterinary Health Center to meet with "Zoo Sprouts" and teach the youngsters, ages 3 and 4, about veterinary medicine at Manhattan's Sunset Zoo. He was assisted by Christine Hackworth, veterinary technician (bottom left), fourth-year students Landon McQuilliams (top right and middle), Matthew Olcha (middle) and Carie Bikson (middle).
Giving the 'boots' to Dr. Jerome Nietfeld
Congratulations to Dr. Jerome Nietfeld on retirement from Diagnostic Medicine/Pathobiology. Among the gifts that were presented was a nifty pair of boots to help remind Dr. Nietfeld of his field work with swine.

New Arrivals/Recent Departures
Click here to see the New Arrivals/Recent Departures at the CVM ...
Welcome to:
Bingming Ou, Diagnostic Medicine/Pathobiology, Visiting Scholar
Yin Wang, Kansas State Veterinary Diagnostic Laboratory, Research Assistant
Tippawan Anantatat, Diagnostic Medicine/Pathobiology, Research Assistant
Dr. Kinga Urbaniak, Diagnostic Medicine/Pathobiology, Fellow (Post Doc)
Dr. Raghavendra Amachawadi, Clinical Sciences, Assistant Professor
Xuejiao Wen, Kansas State Veterinary Diagnostic Laboratory, Medical Technologist
Ashley Lignitz, Dean's Office, Human Resource Professional
Giulia Paternoster, Diagnostic Medicine/Pathobiology, Research Associate
Lori Onstad, Veterinary Health Center, Veterinary Technician II
Farewell to:
Dr. Ran Chen, Anatomy & Physiology, Fellow (Post Doc)
Mary Cross, Veterinary Health Center, Senior Administrative Assistant
Steven Ellsworth, Diagnostic Medicine/Pathobiology, Associate Director
Sheila Howard, Kansas State Veterinary Diagnostic Laboratory, Laboratory Technician II
Dr. David Rethorst, Dean's Office, Instructor
Rebecca Eaves, Diagnostic Medicine/Pathobiology, Project Coordinator
Dr. Qiangde Duan, Diagnostic Medicine/Pathobiology, Fellow (Post Doc)
Micheal Barnett, Diagnostic Medicine/Pathobiology, Research Assistant
Lori Edmonds, Kansas State Veterinary Diagnostic Laboratory, Research Assistant
Lindsey Holmstrom, Diagnostic Medicine/Pathobiology, Research Assistant Professor
Hope Larson, Veterinary Health Center, Veterinary Technician II


Lifelines is published each month by the Marketing and Communications Office at the College of Veterinary Medicine. The editor is Joe Montgomery, jmontgom@vet.k-state.edu.
Lifelines index

Download a printable version of Lifelines (this is condensed and has less information than above)