Dog-N-Jog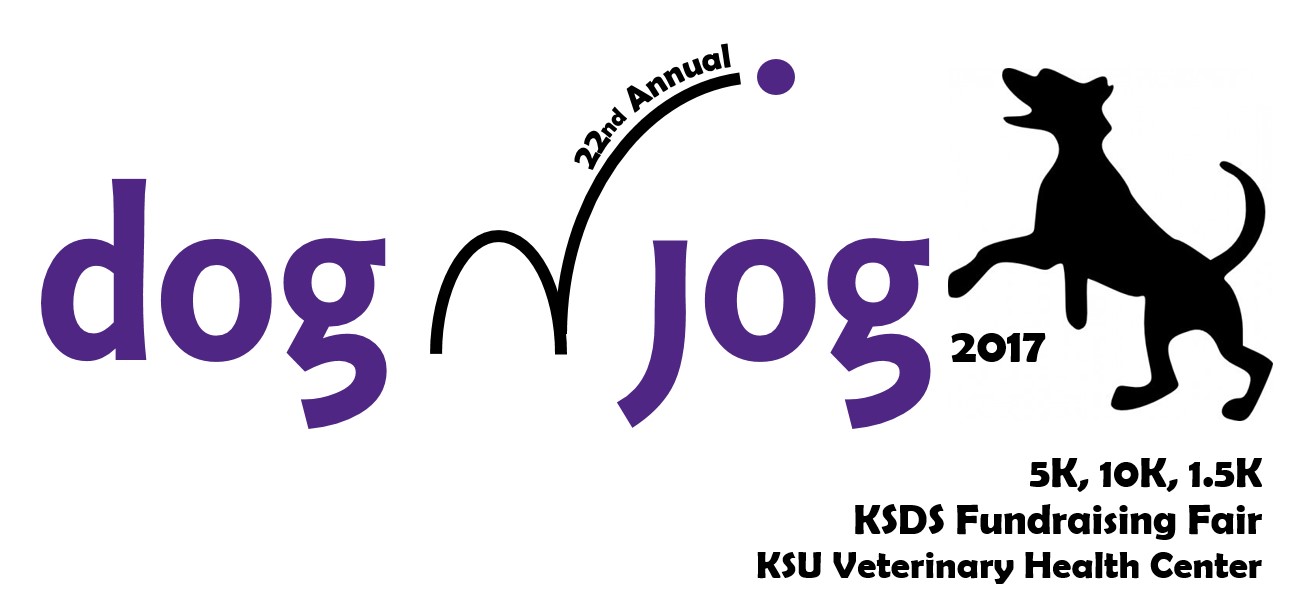 Sunday, April 2nd 2017
12-4 pm (Rain or Shine)
Kansas State University
Veterinary Health Center
1800 Denison Ave, Manhattan KS
Hosted by the Veterinary Health Center & the College of Veterinary Medicine, Class of 2018
Proceeds benefit KSDS Assistance Dogs, Inc.
KSDS is an Assistance Dogs International (ADI) accredited 501(c)3 non-profit organization that provides guide dogs for the visually impaired, service dogs to assist individuals with physical disabilities and facility dogs to assist professionals in the field of education, counseling, health care, retirement or the legal system. The KSDS team breeds their own carefully selected lines of Labrador and Golden Retrievers and trains them from puppyhood socialization up to assistance dog graduation. The program graduated their first class of service dogs in 1991 and now they place assistance dogs throughout the country at no cost to an individual in need. We are excited to support them in their efforts to promote independence and inclusion with their highly-trained canine assistants and we hope you will join us for this fun fundraising event!
For more information visit www.KSDS.org
KSDS tours and programs are available and are scheduled by appointment.
P.O. Box 216 120 W. 7th
Washington, KS 66968
785-325-2256
If you'd like to contribute directly to our fundraising efforts with food, auction items, prizes, or a monetary donation please fill out our Donor Form, below, and send to Megan Cabot, Dog 'n Jog Race Coordinator (mcabot@vet.k-state.edu) to arrange the mailing or pickup of your donation.
Race Information:
Registration will open February 1st, 2017
For updates visit our Facebook Page.
Click Here to Register Online
*dog not required to race
Or Click Here for a Paper Registration to mail in with a check.

Early entry: $25/race
due by March 5th 2017
guarantees a Dog 'n Jog race shirt
Late entry: $30/race
March 6th-morning of the race
shirts on a first come basis
Note:
Entry fee is non-refundable & must accompany entry form.
You are only eligible to win a prize in races for which you paid the entry fee.
Extra T-shirts: $15
Payment can be made to:
KSU-CVM Class 0f 2018
Paper Registration with Entry Fee can be sent to:
Megan Cabot
Dog 'n Jog Coordinator
101 Trotter Hall
Kansas State University
College of Veterinary Medicine
Manhattan, KS 66506
Race Packet Pick-up: Day of Race (April 2nd 2017) at noon.
Early pick-up: Friday, March 31st 2017 5:00-6:30pm KSU CVM Trotter Hall, Main Lobby
| | |
| --- | --- |
| | Parking Map |