KSU Theriogenology Club
Welcome to the KSU Theriogenology Club!
Our goal is to provide students with educational opportunities related to animal reproduction. We are a member of the Society for Theriogenology. All students with the desire to learn about animal reproduction as it relates to veterinary medicine are encouraged to join—level of experience is of no importance. Our monthly meetings feature faculty and guest speakers knowledgeable on the subject of animal reproduction and reproductive technology.
We strive to provide interesting and active wet labs such as breeding soundness exams, ultrasound, and semen handling and collection where students can gain practical hands-on experience in techniques that are used every day in the veterinary profession. Come join us!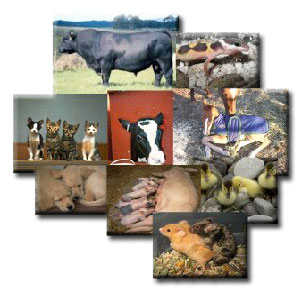 2015 Meeting Dates
August 31, 5:30pm
October 12, 6:30pm
November 9, 6:30pm
Bovine Palpation Team Meeting Dates