November 2015 - Vol. 10, No. 11
Top Stories
Cover Story
Drs. Peying Fong and Jeff Comer cover the topic of CLC transport proteins in latest physiology journal
The Sept. 15 issue of The Journal of Physiology highlighted a pair of CVM faculty members for independent contributions on the featured topic of CLC transport proteins: Drs. Peying Fong and Jeffrey Comer. Both work in the Department of Anatomy and Physiology. Dr. Fong is an associate professor who is also a senior editor for The Journal of Physiology. She commissioned the five featured Invited Reviews and edited additional submissions comprising the Special Section, "Twenty-five years of CLC transport proteins."
Read more ...
| | | |
| --- | --- | --- |
| | | |
| | Dr. Peying Fong works with Dr. Jeffrey Comer on a 3-dimensional model of a CLC transport protein he created to accompany her editorial, which was the cover feature on the Sept. 15 issue of The Journal of Physiology (shown below). | |
| | | |
She also wrote the lead editorial, which recognizes the landmark achievements leading to understanding this important family of transport proteins, the dysfunction of which has been associated with what Dr. Fong describes as a "constellation of human genetic diseases."
"One such human disease is myotonia congenital," Dr. Fong said. "Mutations in the corresponding gene in goats underlie the characteristic 'fainting' behavior displayed by the Tennessee fainting goat."
Dr. Comer is an assistant professor whose research focuses on the molecular simulation of interactions between biological molecules and synthetic nanostructures. He is also a core faculty member of Kansas State University's Institute for Computational Comparative Medicine and the Nanotechnology Innovation Center for Kansas State. Much of his work involves creating digital, 3-D models of such structures. He contributed the cover artwork for this issue of the journal.
"I had various illustrations that were available, but Dr. Comer's rendering was a much better choice for the cover," Dr. Fong explained.
"Proteins are tiny machines that make our bodies work, and being able to visualize them is essential for understanding animal and human health," Dr. Comer added. "Using the same technologies that go into animated movies and video games, we can actually 'see' what microscopic proteins look like and understand how they work."
"I became aware of the discovery of the first CLC transport proteins very early in my research career and subsequently was lucky enough to land a fellowship to work in the very lab that discovered the first CLC transport proteins. Many exciting discoveries were made since then. In my editorial, I place into context how these insights into understanding the structure, function and regulation of CLC transport proteins have influenced related sub-disciplines, as well as medicine, in ways that cannot be overestimated."
"Dr. Fong's and Dr. Comer's editorial contribution is an excellent example of the many and varied ways that our faculty members contribute to our profession and extend our understanding of scientific discoveries," said Dr. Frank Blecha, associate dean for research in the College of Veterinary Medicine. "We are fortunate that these two scientists unselfishly share their expertise and time with their colleagues."
CVM names Drs. Bruce Schultz and Brad White to interim positions for A&P and BCI
The College of Veterinary Medicine at Kansas State University has announced the appointment of Dr. Bruce Schultz as the interim head of the Department of Anatomy and Physiology and Dr. Brad White as the interim director of the Beef Cattle Institute.
Read more ...
College of Veterinary Medicine appoints Dr. Bruce Schultz to be Interim Head of anatomy and physiology department
The College of Veterinary Medicine at Kansas State University has announced the appointment of Dr. Bruce Schultz as the interim head of the Department of Anatomy and Physiology to become effective Dec. 1. The current head of the department, Dr. Mike Kenney has accepted a position as associate dean for research in the College of Science at the University of Texas, El Paso, after serving 23 years on the faculty in the college.
Dr. Schultz has been on the veterinary college faculty at Kansas State University since 1997 when he was appointed as an assistant professor. In 1999 he accepted a secondary appointment with the Kansas Agricultural Experiment Station and in 2004, he was elevated to the rank of associate professor. Dr. Schultz joined the graduate faculty for the Graduate Biochemistry Group in 2009, and he was elevated to the rank of full professor the same year.
"Dr. Schultz has many years of experience with the department has served as the associate department head of A&P since 2012," Dean Tammy Beckham explained. "I am looking forward to having him serve in this position and lead the department as we move forward. I also look forward to seeing Dr. Schultz taking a more prominent role in the administration of the college."
"I appreciate having the support of my colleagues and the confidence of our administration to fill in for this positon," Dr. Schultz said. "We want to have a smooth transition and help keep the department moving forward with the same momentum that we enjoyed under Dr. Kenney's leadership."
Dr. Schultz earned a bachelor's degree in animal science/agricultural economics in 1983 and a master's degree in veterinary science in 1985, both at the University of Nebraska, Lincoln. He earned a doctorate in the field of veterinary medicine from Cornell University, Ithaca, New York, in 1991. After graduating, he became a postdoctoral fellow in the Department of Physiology and Biophysics at the University of Alabama at Birmingham, and he served as adjunct professor for the Department of Biology at Judson College in Marion, Alabama in 1994. The next three years he was a research assistant professor in the Department of Cell Biology and Physiology at the University of Pittsburgh in Pennsylvania, and then joined the faculty at Kansas State University.
As a principal investigator, Dr. Schultz has obtained 11 grants in extramural research funding of more than $2.2 million, with the primary portion of these grants devoted to the study of cystic fibrosis. He has published more than fifty articles in refereed journals, more than ten invited reviews and book chapters and more than 150 published abstracts. He holds a patent for diarylsulfonylureas, which is for use in treating secretory diarrhea.
In 2006, Dr. Schultz received the Pfizer Award for Research Excellence from the College of Veterinary Medicine. He received the Lazaro J. Mandel Young Investigator Award in 2004 from the American Physiological Society, and in 1999, he was recognized with an Alumni Achievement Award from Wisner-Pilger High School in Wisner, Nebraska, where he grew up. As a mentor, Dr. Schultz has helped more than 20 of his students and mentees receive research awards, graduate fellowships, scholarships and other scholarly awards. He also has served on numerous university, college and departmental committees, councils and faculty senate.
College of Veterinary Medicine tabs Dr. Brad White as Interim Director for Beef Cattle Institute
The College of Veterinary Medicine at Kansas State University has announced the appointment of Dr. Brad White as the interim director for its Beef Cattle Institute, which was found in 2007 to create an important connection with the beef cattle industry. Under the previous leadership of Dr. Dan Thomson, a world-renowned beef cattle expert, the Beef Cattle Institute (BCI) grew to become an international resource for educational tools and outreach and an entity that works closely with the beef cattle industry to address critical challenges.
Dr. White has been on the faculty in the agricultural practices section of the college's clinical sciences department since 2005. He was elevated from the rank of assistant professor to associate professor in 2010. Prior to that he was assistant clinical professor in the veterinary medical college at Mississippi State University. Dr. White has also worked as a consultant for Professional Beef Services LLC since 2003, and for Missouri Verified Beef LLC from 2000 to 2010.
"We are pleased Dr. White has accepted the interim position of guiding the Beef Cattle Institute," Dean Tammy Beckham said. "He already has strong relationships in the beef industry and is highly sought as an expert for continuing education conferences, industry workshops and international symposia in production and cow-calf medicine. His connections and collaborations within our college and the College of Agriculture at K-State also help to ensure the Beef Cattle Institute will move forward seamlessly as we begin the process of forming an advisory board of directors and long-term leadership plan. I look forward to working with Dr. White to continue to build upon the success of the BCI and to serve the beef cattle industry of Kansas and the Nation."
"The Beef Cattle Institute at K-State is an excellent program for the university and the beef industry," Dr. White said. "I am excited about this opportunity and look forward to continuing the great work done by the BCI."
Dr. White attend William Jewell College, in Liberty, Missouri, for two years before transferring to the University of Missouri where he earned his Doctor of Veterinary Medicine degree in 1997. He earned a master's of science degree at Mississippi State University in 2005. Dr. White was in private practice as a veterinarian for the Perry County Veterinary Hospital in Perryville, Missouri, from 1997 to 2003.
Dr. White has authored or co-authored 82 articles and 10 book chapters. As a principal investigator or co-investigator, he has obtained 25 grants in extramural research funding, totaling more than $3 million. Dr. White is a member of Academy Veterinary Consultants, American Association of Bovine Practitioners, American Veterinary Medical Association, Association for Veterinary Epidemiology and Preventative Medicine, Evidence-based Veterinary Medical Association, Kansas Veterinary Medical Association, Phi Zeta Veterinary Honor Society and the National Cattlemen's Beef Association.
The mission of the Beef Cattle Institute is to address current topics to engage and support a welfare-centered, economically sustainable, and environmentally responsible beef industry in its mission to produce safe and wholesome beef products.
Video Feature
Veterinary Health Center breaks ground on Equine Performance Testing Center
The Veterinary Health Center hosted a groundbreaking ceremony for a $2.8 million state-of-the-art equine facility, called the Equine Performance Testing Center. The ceremony was accompanied by a short presentation on a new equine CT table located in the VHC, and a virtual tour of the amenities that will be provided inside the new Equine Performance Testing Center.
Watch the video at regular size ...
Video produced by Joseph Chapes and Kent Nelson, technology coordinators from
Computing and Technical Support (CATS). See more CVM videos at our YouTube site: youtube.com/KSUCVM
Talented trio earns top teaching awards
A talented trio of faculty members recently took center stage in the College of Veterinary Medicine at Kansas State University. Drs. Joshua Rowe, Butch KuKanich and Warren Beard were each called forward as the respective top teachers for the first, second and third years of instruction, as voted on by each respective class of students at the end of the 2014-2015 school year.
"Our college's teaching awards were originally began with the Parallel Paths Program and, later, a college group called the High Plains Drifters that wanted to recognize teaching excellence at every stage of the veterinary curriculum and thus prioritized the development of new teaching awards during the 2004 academic year," explained Dr. Ronnie Elmore, associate dean for academic programs, admissions and diversity programs.
Click here to read more ...
| | | |
| --- | --- | --- |
| | | |
| | Dr. Joshua Rowe, left, accepts the 2015 Merial Teaching Excellence Award from Dr. Mike Kenney, A&P department head. The award is presented in recognition of outstanding instruction of first-year veterinary students. | |
| | | |
| | Dr. Butch KuKanich receives the Bayer Animal Health Second Year Award in recognition of outstanding instruction of second-year veterinary students. | |
| | | |
| | Dr. Warren Beard receives the 2015 Third Year Teaching Excellence Award Dr. Bonnie Rush, head of clinical sciences and acting director of the Veterinary Health Center. | |
"While the High Plains Drifters has since disbanded, the college is committed to the continuation of these awards. We have obtained multi-year annual plaques that are displayed in the lobby of Trotter Hall to identify the recipients of these awards on an annual basis, in addition to the plaques that are presented to each of the recipients."
Dr. Rowe was named as the recipient of the 2015 Merial Teaching Excellence Award, which is presented in recognition of outstanding instruction of first-year veterinary students. He earned his Doctor of Veterinary Medicine degree from the University of Tennessee College of Veterinary Medicine in 2010 and is in process of receiving a doctorate in comparative anatomy/molecular imaging from the same university. He was a member of the US Army Reserve from 2000 to 2008. Dr. Rowe started teaching at Kansas State University in 2013. He serves as course coordinator for Gross Anatomy I and Co-coordinates Applied Anatomy along with lecturing in multiple other anatomy and physiology classes. Students describe him as knowledgeable, dedicated, challenging, lively, entertaining and awesome. Helping to present this award was Dr. Greg Campbell from Merial.
"This means a lot to me," Dr. Rowe said. "Gross Anatomy is not an easy course; we push these students pretty hard. To have received this award in light of that is a tremendous honor."
Dr. Butch KuKanich was presented with the Bayer Animal Health Second Year Award in recognition of outstanding instruction of second-year veterinary students. He obtained his bachelor's and veterinary degrees from Virginia Tech in 1997. He received his Ph.D. in comparative biomedical sciences from North Carolina State University in 2005. Currently, he coordinates and teaches Pharmacology I and Pharmacology II and supervises the Analytical Pharmacology Laboratory. Students describe Dr KuKanich as approachable, entertaining, knowledgeable and challenging.
"I really appreciate the honor; it is amazing," Dr. KuKanich said. "Obviously I love these courses. We have a great group of faculty teaching pharmacology and we have excellent students that appreciate the every day clinical relevance of the material we cover."
Dr. Beard received the 2015 Third Year Teaching Excellence Award. He earned both a bachelor's and Doctor of Veterinary Medicine degree from Texas A&M University. He then received his master's degree from Ohio State University where he also completed a residency. Dr. Beard teaches Veterinary Ethics, Junior Surgery and Equine Surgery. His areas of research include management of postoperative colic patients, surgical treatments for dorsal displacement of the soft palate, endotoxemia and devising new surgical methods to deal with difficult surgical problems.
At the presentation, Dr. Beard was noticeably surprised and touched. "Thank you," He said. "This makes it all worthwhile."
More Headlines
Ma receives prestigious Chinese scholarship for outstanding self-financed students
One tenth of one percent: This is the percentage of students who have received a special scholarship each year from the China Scholarship Council. Kansas State University's Jingjiao (jing-jow) Ma is now one of those fortunate students to receive a 2014 Chinese Government Award for Outstanding Self-financed (non-government sponsored) Students Abroad. This award is made available to about 500 students each year out of an estimated 400,000 Chinese graduate students who are studying overseas.
Click here to find out ...
| | |
| --- | --- |
| | |
| | Grad student Jingjiao Ma shows the certificate she received for the 2014 Chinese Government Award for Outstanding Self-financed Students Abroad with major professor Dr. Wenjun Ma. |
| | |
Jingjiao Ma is a graduate student in the diagnostic medicine/pathobiology department in the College of Veterinary Medicine. She works under the supervision of Wenjun (when-june) Ma (no relation to Jingjiao), an assistant professor of virology in the same department. The award was formally recognized on Sept. 26 at the University of Illinois Urbana-Champaign in Chicago during an awards ceremony. The scholarship award is in the amount of $6,000.
"Jingjiao received this award for her highly impressive research on the characterization of newly discovered influenza viruses," Dr. Wenjun Ma said. "She had to provide a demonstrated publication record during her Ph.D. studies [August 2011- July 2015]. In this project, novel bat influenza viruses have been comprehensively studied. The technologies and outcomes of the project have been patented, could be used to develop a safer, live attenuated vaccine and have attracted attention from some industrial companies."
"I am very much honored to be selected for this competitive award that recognizes my Ph.D. work at Kansas State University," Jingjiao Ma said. "This will motivate my future career development."
"We're very proud of Jingjiao Ma for her accomplishments as a graduate student under Dr. Ma's supervision," said Dr. M.M. Chengappa, head of the Department of Diagnostic Medicine/Pathobiology. "The quality of her works speaks for itself since that was an important part of the scholarship criteria. We are confident she will enjoy continued success as she works toward her Ph.D."
Since 2003, the Chinese government has been awarding students who are able to study in a foreign country on their own accord. The awards are given to honor student for their ability to study abroad without government-funded sponsorships under the umbrella of the China Scholarship Council. Often, these students study in highly acclaimed institutions where they might face many challenges in being a student in a foreign country.
Awardees are selected based on their research achievements and academic merit after several rounds of judging by invited experts from their field in China as well as their host country. The criteria for the award include the background of the students, research projects, research outcomes, publications, potentiality for future career, and opinion from the student's adviser. Only these with outstanding performance in their Ph.D. studies will be considered by the award selection panel.
FDA Deputy Commissioner Tours VHC

U.S. Sen. Jerry Moran from Kansas hosted Food and Drug Administration (FDA) Deputy Commissioner Michael Taylor in Kansas on Friday, Oct. 16. They made stops in Manhattan, Kan., at the College of Veterinary Medicine and Veterinary Health Center, and at Great Bend, Kan., along with experts and stakeholders at the local and state level.
"As someone who places tremendous value in learning about issues through conversations with Kansans, it was a pleasure to host FDA representatives to discuss important issues impacting our state," Sen. Moran said.
Read more below ...
| | | |
| --- | --- | --- |
| | | |
| | Fourth-year student Alex Moran welcomes Michael Taylor to K-State. Taylor is the deputy commissioner for foods and veterinary medicine for the Food and Drug Administration in Washington, D.C. He was visiting Kansas to learn about the practicalities of beef production, including how animal drugs are being used and managed, with the KSUCVM being one stop on his tour. | |
| | | |
| | FDA budget director Bill Tootle, FDA Comm. Michael Taylor and Sen. Jerry Moran tour part of the Veterinary Health Center. | |
| | | |
| | Jerry Moran, Michael Taylor, the CVM's Dr. Mike Apley and Dr. Bill Flynn, FDA Deputy Director for Science Policy at the Center for Veterinary Medicine, tour a feedyard in Great Bend, Kansas. | |
"The FDA plays a critical role in reducing resistance to medically important antibiotics and overseeing the safe and judicious use of antibiotics in livestock production. The responsible use of antibiotics is both an agriculture and public health issue, impacting everyone from farmers and ranchers, to veterinarians, to consumers. It's important the FDA learn directly from the best experts in the field, including right here in Kansas, about the issue."
FDA Deputy Commissioner for Foods and Veterinary Medicine Michael R. Taylor said, "We are grateful to Senator Moran and his fellow Kansans for the opportunity to meet directly with livestock producers, veterinarians and veterinary students as we transition toward more veterinary oversight of legitimate uses of medically-important antibiotics in food producing animals. The actions the FDA has taken to date represent important steps in addressing antimicrobial resistance, and we look forward to continuing our work with stakeholders to ensure the judicious use of antimicrobials to protect public health while ensuring that sick and vulnerable animals can receive the treatment they need."
Earlier this year at a Senate Agriculture Appropriations Subcommittee hearing, Sen. Moran invited Commissioner Michael Taylor to visit Kansas. As chairman of the agriculture subcommittee, he has the opportunity to play a role in overseeing the activities at both the FDA and the U.S. Department of Agriculture (USDA). During the visit, Sen. Moran introduced Deputy Commissioner Taylor to Kansans to learn firsthand about some of the issues facing the state, particularly the agency's oversight of antibiotic use in the livestock industry, which directly impacts Kansas agriculture producers and has implications on overall public health.
The visit included a tour of Kansas State University's College of Veterinary Medicine clinics, research labs, and diagnostic services while meeting with Dean Tammy Beckham and the CVM's Drs. Bonnie Rush, Mike Apley, Brian Lubbers and Gary Anderson plus fourth-year student Alex Moran. They also visited with a number of students about issues facing the next generation of veterinarians, their experience at K-State, and future plans after graduation. Additionally, they traveled to Great Bend Feeding to learn about the safe and judicious use of antibiotics in livestock production.
Spooky Fun: CVMers share pictures of their children, furry and otherwise, in Halloween garb
A Lifelines tradition continues with the annual submission of Halloween photos by CVM faculty, staff and students.
Click to see more pictures below ...

Happy Halloween from Josie and Pippa, who dressed up as a lobster and a shrimp this year! - Submitted by Lauren Christensen, class of 2017

Jayce invokes his best Elmo. - submitted by Taylor Richter, Sr. Admin Asst in A&P, while Jakob shows off a handy home-made Minion costume and Dylan stands watch as a Minotaur. - submitted by DeAnna Jacklovich, Computer Information Specialist.


The best show since Cats stars real cats: Nyx as Batman - submitted by Dana Parker, program assistant in Alumni and Events, and Willie and Adalida as pumpkins - submitted by Brande Beyer, class of 2016.


Representing the canine side are Alexis in a puppy costume and Mija, a real puppy with a Halloween bandana - submitted by Michelle Zajac, research assistant in the KSVDL.


Submitted via Facebook are first-year students Kaitlyn Banks, Rena Heimsoth and Kate Holden with a set of costumed canines.

Please vote for Willie's Pet of the Week
The Veterinary Health Center at Kansas State University has teamed up with K-State Athletics for the second year to bring you the Willie's Pet of the Week Contest during football season! There's still time to vote for this year's winner.
Read more below ...
K-State fans are encouraged to vote daily until Nov. 22 for a winner. On Nov. 23, the winners will be chosen from the top 10 fan-voted photos by a celebrity panel. The grand prize winner will be awarded a prize package including suite tickets to the Dec. 5 K-State game against WVU, a VHC gift basket and a photo shoot with Willie for next year's program promotion.
Visit http://bit.ly/VHC_WilliesPetOfTheWeek to vote for your favorite!
The Veterinary Health Center at Kansas State University provides animal health services ranging from annual wellness exams for companion animals, equine and farm animals, to specialty services by board certified veterinarians.
The VHC has more than 100 years of commitment to the human-animal bond and the health and welfare of animals. Come visit us at the VHC. We are here to discover, to teach and to heal.
Hot Topic: New research shows the simulated economic impact of a foot-and-mouth disease outbreak

New research in the agricultural economics builds on a study by the CVM's Dr. Mike Sanderson about the "Economic Impact of Alternative FMD Emergency Vaccination Strategies in the Midwestern United States."
Infectious and contagious diseases in livestock production can be devastating to those who are directly and indirectly involved in agriculture. In addition to the hardships associated with taking care of the diseases themselves, people also have to consider the potential economic impact.
Read more ...
One of the most economically important diseases is foot-and-mouth disease (FMD), a severe, highly contagious viral disease that can cause illness in animals with divided hooves, such as cows, pigs, sheep, goats and deer, according to the U.S. Department of Agriculture's Animal and Plant Health Inspection Service. Although it is not a human health or food safety threat, FMD could lead to significant economic losses from depopulation of infected or potentially infected livestock and trade shutdowns.
While FMD has been found in some parts of the world, North America, Central America, Australia, New Zealand, Chile and many European countries do not have the disease, according to APHIS, but the potential for the disease exists globally. Simulation models can help prepare for potential outbreaks, such as the one used in recent research led by Dustin Pendell, a Kansas State University agricultural economist who specializes in animal health economics.
Pendell used output from FMD spread models to examine the economic impact of an outbreak under 15 different emergency vaccination strategies in the U.S. Midwest. The models included economic linkages from different species of livestock and crop production all the way to the final consumer, including international trade partners.
If a FMD outbreak were to occur in this region and no emergency vaccination program was implemented, the research found estimated losses to producers and consumers at approximately $188 billion and additional government losses at $11 billion due to controlling livestock movement and depopulating infected livestock.
However, if an aggressive emergency vaccination program was implemented, such as a 50-kilometer (31-mile) vaccination zone where livestock were vaccinated at a rate of 50 herds per day at day 22 and 80 herds per day at day 40 from the onset of an outbreak, the economic losses would be reduced significantly to $56 billion for producers and consumers and $1.1 billion in governmental costs.
Results of the research are included in a report available online titled, "Economic Impact of Alternative FMD Emergency Vaccination Strategies in the Midwestern United States." The research was part of a larger project that examined the continuity of feedlots in the Midwest if there was an outbreak of FMD and also involved K-State agricultural economist Ted Schroeder, veterinarian and epidemiologist in the K-State Department of Diagnostic Medicine/Pathobiology Dr. Mike Sanderson and a former graduate student.
How the models worked
Pendell said that while previous research has been done on the topic of FMD emergency vaccinations, these studies examined a smaller region, such as three, eight, or at the most, 15 counties. Their study included a wider breadth of geographic location by including eight states across the Midwest.
The epidemiological models the researchers used are designed to simulate and forecast a disease spread, Pendell said.
"We take that information, such as how many animals are depopulated, how many animals are vaccinated, and then Dr. Schroeder and I incorporate that into economic modeling framework to find various economic losses," he said.
FMD vaccines are controversial for many reasons, the research report said, which highlighted another need for the study. The controversies include, but are not limited to, the ability to distinguish between vaccinated and infected animals, delays in regaining lost export markets, costs of the vaccinations, uncertainty in the value of an emergency vaccination program and availability of a vaccine for a certain strain of FMD.
Many economic questions also surround how to determine the best emergency vaccination protocol for FMD, the report added. These questions include whether or not to allow vaccinated animals to live versus depopulating all susceptible animals within a certain radius regardless if they received a vaccine, how to find available personnel to administer emergency vaccines within a specified radius, how to identify infected herds prior to vaccine administration and what vaccination zone is ideal to control FMD.
The study isolated two main drivers of economic impact related to emergency vaccination: vaccination zone and vaccination trigger. The zone refers to the area around an infected herd where all of those animals will be need to be vaccinated. The trigger is how many herds become infected before a particular strategy is implemented.
The study examined different sized vaccination zones including a 10-km (6-mile) range versus a 50-km (31-mile) range. This affected the number of animals that were depopulated, according to the research report. By increasing the size to 50 km, average losses to producers and consumers due to a FMD outbreak were reduced by 48 percent.
An additional 10 percent in savings was realized by increasing the vaccination capacity at days 22 and 40 following a FMD outbreak, which recognized cattle producers would be the ones vaccinating the higher number of livestock in their own herds.
Because of the estimated economic losses found in the research, Pendell suggests adopting an emergency vaccination approach to protect and prepare the industry and markets for a potential FMD outbreak could be warranted in certain situations.
"We hope this information and any other research that we do in the animal health arena is going to help in case something happens in the future," Pendell said. "This is intended for policy makers, animal health officials and producers to use in making better policy decisions on vaccinating, and in this particular case, emergency vaccination for foot-and-mouth disease."
Regular features
Alumni Events and Continuing Education
See news and upcoming events below ...
We are looking forward to the 4th Annual Kansas Horse Council Equine Educational Seminar: Horse Care 101! This year, we are pleased to welcome Casy Winn, K-State Rodeo Coach. He will be covering Ground Manners, Basic Communication and Training Techniques. Other topics and speakers include:
• Rads & Lameness - Dr. Elizabeth Santschi, K-State College of Veterinary Medicine
• Panel Discussion - US Pony Club, Intercollegiate Horse Show Association, Kansas Hunter Jumper Association, North American Trail Riding Conference, Kansas Foxhunting
• Bandaging & Emergency First Aid - Dr. Chris Blevins, K-State College of Veterinary Medicine
• Vaccinations - Dr. Elizabeth Davis, K-State College of Veterinary Medicine
• Farrier Discussion
NEW THIS YEAR: Youth Afternoon Activity Sessions! Youth Sessions will be located at Weber Arena in the afternoon.
The conference will be held at a new location:Weber Arena! Some sessions will be at Mosier Hall.
Don't miss out on this fun-filled educational day! Visit our website for more information!
Our generous sponsors include: HorsLic, Noble Outfitters, Vanderbilts, Equine Savings, Heartland Equine Hospital, The Basement Tack Shop, Bettter Horses Network and Veterinary & Biomedical Research Center Inc.
Registration Fees:
KSU Students & Staff - $15
LIMITED SPACE AVAILABLE!
PAYMENT MUST BE RECEIVED TO SECURE SPOT!
No Onsite or Day-Of Registration will be accepted.
NO EXCEPTIONS
Office of Continuing Education
417B Trotter Hall
1710 Denison Ave.
Manhattan, KS 66506
785.532.4528
vmce@vet.k-state.edu
Registration includes lectures, hands-on labs, catered lunch and refreshment breaks.
Questions about Alumni or CE events?
Contact: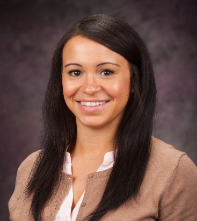 Ashley McCowan
Alumni and Events Coordinator
785-532-4833
amccowan@vet.k-state.edu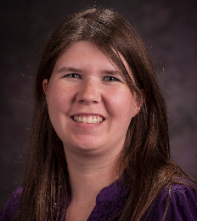 Dana Parker
Program Assistant
785-532-4528
dlaparker@vet.k-state.edu
Pet Friendly License Plate program in Kansas
The College of Veterinary Medicine has a new way to support shelter medicine in Kansas. The Pet Friendly license plate is available to Kansas residents statewide by visiting your local Kansas county treasurer's office.
See what the Pet Friendly plate looks like ...
News Ticker
More activities and accomplishments in the College of Veterinary Medicine:
Congratulations to Dr. Shambhu Choudhary on his successful completion of both Phase I and Phase II of the certification exam of the American College of Veterinary Pathologists (ACVP). By virtue of this accomplishment he is now a diplomate in the ACVP.
Dean Tammy Beckham, testified before the House Agriculture Committee at a hearing on "American Agriculture & Our National Security." She said food insecurity caused by any reason often leads to negative social and geopolitical consequences. Her testimony is posted here.
Dr. Manuel Chamorro arrived as a new clinical assistant professor in Food Animal Local Practice. In 2007, he completed an internship at Kansas State University. He completed his residency program and PhD at Auburn University. He worked in industry for a short time before discovering his true passion is teaching veterinary students.
Dr. Elizabeth Santschi spoke at the 2015 American College of Veterinary Surgeons Surgery Summit in Nashville, Tennessee, on computer modeling the equine stifle.
Dr. Mike Apley spoke at the Wisconsin VMA in Madison on practical and regulatory concerns regarding responsible antibiotic use in food producing animals and antimicrobial resistance. He then participate in a panel discussion and debate at the Academy of Nutrition and Dietetics Foundation- Food and Nutrition Conference and Expo in Nashville. The session was entitled "A Balanced Approach to Understanding the Science of Antibiotics in Animal Agriculture."Dr. Warren Beard was awarded the 2015 Teaching Excellence Award for recognition of outstanding instruction of third year veterinary students.
Dr. Ken Harkin was presented with the 2015 Stange Award for Meritorious Service at Iowa State. The award is to honor alumni for outstanding professional achievements in education, government, industry, practice, or other professional endeavors in veterinary medicine.
Drs. Mary Lynn Higginbotham and Raelene Wouda presented an educational program in collaboration with the University of Missouri, Blue Pearl Veterinary Specialty and Emergency Center on Clinical Oncology and Clinical Trial Opportunities in the Greater Kansas City region. Dr. Higginbotham also spoke at Kansas State University Olathe about the diagnosis and treatment of cancer in pets. This lecture was open to high school students, parents, teachers and the general public.
Dr. David Biller presented eight hours of continuing education in diagnostic imaging at the NVC conference in Moscow.
Dr. Bonnie Rush joined the AAVMC Task Force Uniform Measures Working Group to develop a standardized outcome assessment tool for Council on Education reporting.
Dr. Robert Larson received CVM funding for the MCAT grant. "Determination of genetic diversity of M. haemolytica within and between individual healthy cattle and cattle identified as clinically ill with BRDC over a 29 day study" for $15,000.
Drs. Raelene Wouda, Mary Lynn Higginbotham, and Sam Hocker (resident), MediVet America, $17,187. "Use of an autologous tumor vaccine (KP-ACV, Medivet Biologics) in the treatment of dogs with naturally-occurring tumors: an extended pilot study."
Clinical Sciences was awarded a $6000 grant from Maddie's Fund to provide scholarships for students pursuing externship experiences at approved, adoption-guarantee humane shelters.
Márcio Gonçalves reminds everyone that the first TEDxMHK will be held Feb. 1 at the Student Union. In 2016, the TEDxMHK is themed after "Fueling Human Existence." TEDxMHK encourages attendees to see the many different perspectives that fulfill human needs ranging from technology and science to creativity and sustainability. Find more information at: http://tedxmhk.org/ and https://www.facebook.com/tedxmhk
Take the TEDxMHK Challenge: http://www.tedxmhk.org/wp-content/uploads/2015/10/TEDxMHKChallenge.pdf
Vet Techs lecture at Colby CE conference

Tinisha Selvy, Christine Hackworth, Lisa Bryant and Jen Panzer tour the campus at Colby (Kansas) Community College
Four Veterinary Health Center Registered Veterinary Technicians were invited to be guest lecturers at the Colby Community College 44th Annual Veterinary Technicians Continuing Education Conference which took place Oct. 9 in Colby, Kansas. Tinisha Selvy, Christine Hackworth, Lisa Bryant and Jen Panzer attended the event. Tinisha presented "Radiology: Hanging Protocols, Positioning and Safety," Christine presented "Dermatology Diagnostic Techniques," Jen Panzer presented "Equine Wound Management," and Lisa presented "The Veterinary Technician Internship Program at the Veterinary Health Center."
Help remember Dr. Wally Cash with a donation to the scholarship in his memory!

A new memorial brick has been placed in Centennial Plaza to commemorate the late Dr. Wally Cash, longtime anatomy instructor. A scholarship fund has been started in memory of Dr. Cash. If you're interested in contributing to this fund, please contact the CVM's Development Office in 103 Trotter Hall or call 785-532-4378.
Congrats to Bailey Starns, DM/P Grant Specialist. She and her husband, Taylor, have a new daughter Zoey Lynn Starns. Zoey was born Oct. 3. She weighed 8 lbs., 8 oz. and measured 21 inches long. She was welcomed home by big sister, Ellie.

Photo published with permission from Kayla Stallbaumer
Pet Tribute provides funding to help procure new equipment in VHC

Sherry Sharp, RVT in the VHC, shows off a new endoscope recently obtained with help from funds from the college's Pet Tribute program. The Pet Tribute's board members meet regularly to review needs in the college and VHC and choose where to designate funds, which also includes scholarships, house officer awards, a technician award and faculty fellowship. Learn more about Pet Tribute at PetTribute.k-state.edu.
Click here to see the New Arrivals/Recent Departures at the CVM ...
Welcome to:
Russell Ransburgh, KSVDL, Research Assistant
Sharon Galimore, VHC, Senior Administrative Assistant
Dr. Lina Mur Gil, DM/P, Research Assistant Professor
Richard Orchard, Clinical Sciences, Veterinary Specialty Technician
Ashley Scott, Dean's office, Accountant
Dr. Jennifer Akers (moved from VHC), KSVDL , Coordinator
Jennifer Bixby, VHC, Administrative Specialist
Heather Etelamaki, Dean's Office, Administrative Specialist


Farewell to:

Dr. Richard Oberst, KSCVDL, Professor
Mark Scott, VHC, Agricultural Technician
Tashina Bennett, DM/P, Research Technician
Joy Miller, KSVDL, Research Assistant


Lifelines is published each month by the Development Office at the College of Veterinary Medicine. The editor is Joe Montgomery, jmontgom@vet.k-state.edu.
Lifelines index

Download a printable version of Lifelines (this is condensed and has less information than above)
Note: File is in Adobe Acrobat (PDF) format.