April 2015 - Vol. 10, No. 4
Top Stories
Vectoring in on a new research center
Center of Excellence for Vector-Borne Diseases launches with $250,000 gift from Abaxis
The College of Veterinary Medicine at Kansas State University is announcing the establishment of a new center of excellence that will focus on helping to control infectious diseases in both humans and animals. The Center of Excellence for Vector-Borne Diseases (CEVBD) was publicly launched April 8 under the guidance of Dr. Roman Ganta, professor of diagnostic medicine and pathobiology. The center also received a $250,000 gift from Abaxis, whose representative, Dr. Dennis Bleile, senior director, R&D, attended the ceremony and presented a check.
Read more ...
Dr. Roman Ganta, director of the new Center of Excellence for Vector-Borne Diseases, accepts a generous $250,000 check from Dr. Dennis Bleile, senior director of research and development, at Abaxis.
The CEVBD is an interdisciplinary research center with a mission to combat vector-borne diseases with a focus on pathogenesis, surveillance and disease prevention.
"The CEVBD will prepare us well to build a nationally and internationally recognized program to combat the emerging threats of vector-borne diseases in the USA, including bacterial, parasitic and viral diseases," Dr. Ganta said. "The center will also strive to synergize with the soon-to-be-established federal facility in Manhattan, the National Bio and Agro-Defense Facility (NBAF). The research that we will conduct will serve a role in helping to advance the goals of the K-State 2025 mission to become a top 50 public research university."
Goals of the center also include establishing a tick-rearing facility to support the research needs of Kansas State University and other academic institutions and industry in the United States.
"We at Abaxis are honored to be able to provide support for the new Center of Excellence for Vector-Borne Diseases," said Dr. Dennis Bleile, senior director, R&D at Abaxis. "We have followed the excellent work of Dr. Ganta and his group in their pursuit of understanding vector-borne diseases — including the pathogens' evasion mechanisms and hosts' response to these infections. His group brings together molecular biology, immunology, animal models, and cell culture systems to pursue its goals."
"We are deeply appreciative of Abaxis for helping support the center," said Dr. Roman Ganta, professor of diagnostic medicine and pathobiology and director of the center. "This gift will in part allow us to promote the advancement of knowledge on vector-borne diseases of importance to companion and agricultural animals and humans, including the diseases caused by Ehrlichia, Anaplasma, Rickettsia and Borrelia species"
The center will also develop programs to prepare future generations of scientists with expertise on vector-borne diseases, offering continuing education workshops, and in developing resources, such as a repository to maintain culture stocks of vector-borne pathogens.
"Abaxis has been a wonderful supporter of our college and programs," said Dr. Ralph C. Richardson, dean of the College of Veterinary Medicine. "Through this gift in support of our college's newest center of excellence, Abaxis has demonstrated a true commitment to veterinary medicine and the greater human and animal health professions."
The center will develop a network to build research programs to promote strong collaborations among K-State faculty who have shared interests, as well as faculty and researchers at other academic institutions and industry in the U.S. and abroad.
"This facility is already in progress," Dr. Ganta explained. "We started rearing Amblyomma americanum and Ixodes scapularis ticks. Further, we have developed a network to build research programs to promote strong collaborations among K-State faculty who have shared interests, as well as faculty and researchers at other academic institutions and industry in the U.S. and abroad."
"The long term-goal is to make the CEVBD a highly sustainable, reputed and one-of-a-kind center in the U.S.," Dr. Ganta said. "To ensure the successful promotion of the center's progress, two advisory panels were established, both internal and external. The panels feature leaders in global animal health and research as well as members of the National Academies of Science. The internal advisory panel members are from K-State including Dr. Steve Higgs, director of the Biosecurity Research Institute, Dr. Gary Anderson, director of the Kansas State Veterinary Diagnostic Laboratory and Dr. Daniel Marcus, University Distinguished Professor, Department of Anatomy and Physiology, Dr. Brian Spooner, University Distinguished Professor and director, Division of Biology and Dr. Philip Klebba, professor and head, Department of Biochemistry and Molecular Biophysics.
About Abaxis
Abaxis develops, manufactures, markets and sells portable blood analysis systems for use in any veterinary or human patient-care setting to provide clinicians with rapid blood constituent measurements. The system consists of a compact, 5.1 kilogram (11.2 pounds), portable analyzer and a series of single-use plastic discs, called reagent discs that contain all the chemicals required to perform a panel of up to 13 tests on veterinary patients and 14 tests on human patients. The system can be operated with minimal training and performs multiple routine tests on whole blood, serum or plasma samples. The system provides test results in less than 12 minutes with the precision and accuracy equivalent to a clinical laboratory analyzer. The veterinary business also provides to the animal health and research market a line of hematology instruments for point-of-care complete blood counts (CBC), a specialty instrument to screen for and detect clotting disorders and to measure equine fibrinogen levels, a handheld instrument for the rapid assessment of certain critical care tests and rapid point-of-care tests for Heartworm infections, Parvovirus, Giardia, Ehrlichia and Lyme disease.

Dr. Ganta explains that ticks are the main focus of disease research in the new center.
Video Feature
Launching the CEVBD
Helping scientists and clinicians understand and combat vector-borne diseases is the focus of a new center at the Kansas State University College of Veterinary Medicine. Publicly launched April 8, the Center of Excellence for Vector-Borne Diseases, or CEVBD, will build on the strengths of researchers at the college, as well as from other units around the university, to increase knowledge about diseases spread by ticks and other arthropods.

Learn more about the CEVBD in this month's Lifelines video feature:
Watch the video at regular size ...
Video produced by Joseph Chapes and Kent Nelson, technology coordinators from
Computing and Technical Support (CATS). See more CVM videos at our YouTube site: youtube.com/KSUCVM
Group of 20 students receive generous scholarship from Zoetis and AAVMC
A group of 20 students has been named as recipients of the 2015 Zoetis Veterinary Student Scholarship. The scholarship program is sponsored by Zoetis a global animal health company, in partnership with the Association of American Veterinary Medical Colleges (AAVMC). The scholarship represents an ongoing commitment by Zoetis to invest in the future of the veterinary profession.
Read more ...
A list of all national scholarship recipients greets participants at the annual SAVMA meeting in Washington, D.C.
| | |
| --- | --- |
| | |
| | A list of the scholarship recipients from the K-State CVM. |
The program awarded nearly $1 million in scholarships this year — $2,000 each to 487 second- and third-year veterinary students at accredited universities throughout the United States and the Caribbean. Nearly 1,200 students applied for the scholarships, which for many recipients will help reduce post-graduation loan debt averaging more than $160,000.
"With the continuing rising cost of veterinary education and concerns regarding repayment of educational debt following graduation, we are extremely pleased with the commitment of Zoetis to partner with our profession to provide significant scholarship funds to help our students financially," said Dr. Ronnie Elmore, associate dean for academic programs, admissions and diversity. "The investment made in our students now will pay big dividends far into the future."
"I am very grateful to Zoetis for assisting me with the cost of my veterinary education," said third-year student Lauren Sawyer, Fort Collins, Colorado. "Understandably, the burden of student debt is one that weighs heavily on my mind. The generous scholarship from Zoetis will help to alleviate some of that stress and allow me to more fully devote myself to my education. After graduation, I hope to work in the field of public health or epidemiology to prevent major animal disease outbreaks in the United States. Thanks again to Zoetis for helping me on my way to these goals."
The awards were based on the traditional criteria of academic excellence, leadership, and financial need, as well as meeting the ongoing needs of the veterinary profession: diversity, sustainability, and mixed/rural medicine practice. The program was launched to address the issue of student debt and its impact on the future of the veterinary profession, with a focus on food animal medicine.
Nationally, recipients of the scholarship include 23 percent who are from racial and ethnically diverse backgrounds; 25 percent are studying mixed animal medicine; 22 percent hope to pursue food animal medicine; 22 percent plan to go into small animal practice; and 13 percent want to enter academia.
Along with Sawyer, the following Kansas State University veterinary medicine students are Zoetis scholarship recipients:
Samantha Schimming, third year, Goddard; Bruce Figger, third year, Hudson; Sarah Nissley, second year, Manhattan; Diane Larson, third year, and Kelsey Sparrow, second year, both from Overland Park; Ellen Unruh, second year, Rantoul; and Christian Eckert, second year, Sterling.
From out of state:
From California: Colleen Geertsema, third year, Carlsbad; Grace Chen, second year, Hacienda Heights; and Pamela Etchegoyen, third year, Redding.
From Colorado: Hannah Leventhal, third year, Arvada; Mikaela Vetters, third year, Eaton; and Megan Spencer, third year, Fort Collins.
Malaina Lough, second year, Springfield, Massachusetts; Caitlin Timmins, third year, Lambertville, New Jersey; and Tonia Traas, third year, Waunakee, Wisconsin.
From out of country: Bo Liu, second year, China; So Lee Park, second year, Republic of Korea; and Vien O, second year, Vietnam.
Hot Topic
Dr. Antje Anji seeks CLARITY to use in RNA-protein studies
Dr. Antje Anji, was recently invited to attend a CLARITY workshop March 10-12 at Stanford University. CLARITY is a new technique developed in the Deisseroth Lab at Stanford University in California that makes the brain optically transparent while preserving the structural details. This allows for detailed microscopic investigation and improved brain imaging. Dr. Anji said she plans to use this technique in her studies.
Read more ...
| | | |
| --- | --- | --- |
| | | |
| | A 3-dimensional image taken via the CLARITY technique showing a 1 mm slice of mouse hippocampus. The different colors represent proteins stained with fluorescent antibodies. Excitatory neurons are labeled in green, inhibitory neurons in red, and Astrocytes in blue. (Reprinted by permission from Macmillan Publishers Ltd: Nature (496) copyright 2013.) | |
| | | |
"Alcohol, one of the most abused drugs worldwide, presents a socio-economic burden on every society. In spite of this, effective treatments for alcohol addiction are not available. Our research emphasis is on a well-established target of alcohol in the brain, NMDA receptors consisting of NR1 and NR2B subunits," said Dr. Anji, research associate professor in the Department of Anatomy and Physiology. "Chronic alcohol-mediated increase in NMDA receptor expression in cerebral cortex contributes, in part, to the development of alcohol dependence and withdrawal syndrome.
Dr Anji explained that an increase in NR1 expression in the presence of alcohol is due to post-transcriptional regulation.
"We have identified two RNA binding proteins whose interaction with NR1 mRNA is increased following chronic alcohol consumption," she said. "Using traditional immunohistochemical methods, we observed one of the NR1 mRNA binding proteins to be over-expressed in specific neurons and neuronal processes. By using the CLARITY technique, we want to further extend our studies to visualize NR1 mRNA-protein complexes and determine whether these RNA-protein complexes are retained within the soma of cortical neurons or are transported to distantly located synapses in other brain region(s). NR1 mRNA is known to be translated locally in synapses."
Focus on Teaching video: Wikis
CVM faculty are not only excellent in research and service, but also innovative in teaching. A Focus on Teaching will feature faculty members who have adopted innovative instructional strategies to enhance student learning by engaging, motivating or challenging them in the learning process. In this video segment, Dr. Melinda Wilkerson, Professor of Immunology in the Department of Diagnostic Medicine/Pathobiology, will share how she used wiki to engage students and foster collaborative learning.
Watch the helpful video at full size here ...
More Headlines
A 'flying' success
First-year student Hailey Clemons goes to Washington for legislative event
At the beginning of March, first-year student Hailey Clemons attended the 7th annual AVMA Legislative Fly-In in Washington, D.C. The workshop is designed to introduce veterinary students to the legislative process and to educate students and members of Congress on public policy issues facing the veterinary profession. During the two-day event, staff from the AVMA's Governmental Relations Division provided briefings on current issues facing the veterinary medical profession on Capitol Hill. Attendees were encouraged to learn how lobbying works, the role advocates play in the federal government and the important role veterinarians can play in shaping public policy. About 100 students attended from different veterinary colleges. Hailey shared her thoughts about this year's event:
See the full story below ...
| | | |
| --- | --- | --- |
| | | |
| | | |
| | Top: Hailey Clemons arrives for the first day of the AVMA legislative "fly-in." Bottom: Hailey joins fourth-year student Michael White (on the AVMA externship) in meeting Kansas Senator Jerry Moran. | |
"The AVMA Student Legislative Fly-in gave me a whole new perspective on the importance of veterinarians' active role in governmental relations. Legislation has an effect on the profession as a whole, for both students and current veterinarians. Importance of active awareness is thus extended down to the student level instead of just veterinarians.
"As the Kansas State University student representative, I was able to meet with staff and the actual senators and representatives for our state and share concerns from my perspective as well as others that I had gathered from the college. Presenting facts on how the current Veterinary Medicine Loan Repayment Program (VMLRP) tax of 39 percent is a large hindrance was one of my focuses. The VMLRP awards veterinarians who agree to practice in designated areas of veterinary shortage for a minimum of three years up to $75,000 in educational loan repayment. It is currently awarded to 286 veterinarians nationwide with 860 applications and growing. The 39 percent tax currently on this award reduces the budget the equivalence of the amount for 100 more awards.
"Without award programs like this it may be an economic hardship for veterinarians to go and practice in areas of need and still be able to make loan payments on top of the cost of living, so they must choose to pursue other options simply to stay out of the red. There is currently an enhancement act in the senate to remove the 39 percent tax, and to our benefit, both of our senators are supportive. This would enable 100 more graduates every year the financial ability to practice in the setting they desire, as well as fill areas of veterinary need.
"Simply visiting with senators and representatives about the hardships that students and recent graduates face was rewarding. All were very receptive and interested as they understood the large role veterinarians play in Kansas agricultural economics. While attending various sessions at the fly-in, I was also able to network with students from many other veterinary schools. Discussions often involved differences between programs as well as legislative issues on the state level.
"Although we (students) may be stuck with our nose in a book or against a computer screen most of the time, the importance of our awareness became very clear to me especially concerning things such as the VMLRP or interest rates on graduate school loans. I hope to use my insight from the fly-in experience to raise awareness of the importance of students' involvement in legislation and the large impact that it has on them as well as the profession as a whole."



Visiting students spend time 'Roaming in the Rumen'

The CVM hosted a group of students from the Blue Valley School District in Overland Park who are part of a program called the Center For Advanced Professional Studies or CAPS. Students had a chance to visit with a veterinary class, tour some of the college's facilities and part of the Kansas State Veterinary Diagnostic Laboratory. One session allowed to students to "Roam" in the rumen with Dr. Matt Miesner, section head for Agricultural Practices in the Clinical Sciences department.
See a photo from their visit below ...
Dr. Matt Miesner gives Blue Valley students to look at a rumen sample under the microscope.
KSVDL video:

Serum Collection and Handling
Here's a helpful video from the Kansas State Veterinary Diagnostic Laboratory to explain how to collect serum samples, one of the most commonly required samples for diagnostic testing.
Watch the helpful video at full size here ...
AAVMC announces "50 AND FORWARD" celebration

The Association of American Veterinary Medical Colleges (AAVMC) launched its 50th anniversary celebration at the association's 2015 annual conference in Washington, D.C.
Read more below ...
The year-long observation is designed to commemorate 50 years of creating excellence in academic veterinary medicine and lead to future, greater levels of success for academic veterinary medicine. The theme of the AAVMC's 50th anniversary celebration is "Fifty and Forward."

"We're proud of all that has been accomplished, but the purpose of the AAVMC's 50th Anniversary Celebration is much more than an effort to commemorate this very important milestone in the history of the organization," said Dr. Ralph Richardson, dean of the Kansas State University College of Veterinary Medicine and chair of a 12-member 50th Anniversary Planning Committee that has been working for more than a year to develop the project. "What we hope to do with this celebration is illuminate the critical role that academic veterinary medicine is playing in the modern world and build greater awareness and support for what we do."

The year-long celebration kicked off at the March 2015 annual conference and wraps up at the March 2016 annual AAVMC Conference – the 50th year of service (1966-2016). The concluding celebration will be a gala event featuring distinguished guests from throughout the profession, federal government agency and Congressional leaders, and executives from major corporations working in animal and human health.

That gala will feature the announcement of the 50th Anniversary Grand Initiative, a transformational project conceived to help our colleges and the profession build momentum and create progress.

During the opening ceremony, AAVMC and committee officials highlighted some of the major special events and communication programs that have been developed as part of the celebration, including a six-minute video profile of the AAVMC and a 30-second television public service announcement (PSA). A painting commissioned as part of the celebration was also formally unveiled.

That painting will be featured on the cover of two special publications that will be created as part of the anniversary celebration. A special 50th anniversary edition of the Journal of Veterinary Medical Education in fall 2015 will examine the AAVMC's 50-year body of work from a more scholarly perspective. And noted veterinary medical historian and former Cornell Dean Dr. Don Smith will author a history book to be published in early 2016. For its anniversary, the AAVMC refreshed its home page and constructed a special 50th anniversary section.

AAVMC communications and government relations staff will be working from Washington to develop awareness and appreciation among national media, the veterinary trade press, Congress and executive agencies throughout the year.

But a key part of the success of the anniversary celebration will be to elicit grassroots engagement from member institutions, according to AAVMC Senior Communications Consultant Jeff Douglas, who serves as staff liaison to the 50th Anniversary Committee.

"This national anniversary of organized academic veterinary medicine provides a wonderful opportunity for our member institutions to leverage the celebration to their advantage at the local level," said Douglas. "By embracing the celebration in their service region, our colleges and schools can refresh relationships with key stakeholder groups and build broader recognition for the many contributions they routinely make in their own service areas."

Throughout the anniversary year, deans are being asked to present the 50th anniversary video and profile their institutions for state VMA's, agricultural commodity and companion animal organizations, university and community audiences and other groups. The PSA has been produced in a manner that enables individual institutions to customize it for their school, Douglas said.

View the AAVMC anniversary website at aavmc.org/Anniversary.aspx.

The Association of American Veterinary Medical Colleges (AAVMC) is a nonprofit membership organization working to protect and improve the health and welfare of animals, people and the environment by advancing academic veterinary medicine. Its members include 35 veterinary medical colleges in the United States and Canada, nine departments of veterinary science, eight departments of comparative medicine, thirteen international colleges of veterinary medicine, and six affiliate colleges of veterinary medicine: www.aavmc.org
Regular features
Alumni Events and Continuing Education
Check the upcoming schedule for activities and events ...
All College Seminar
Featuring 2015 Alumni Fellow, Dr. Tara Donovan, DVM class of 1998
"Practicing Veterinary Medicine in the New Millennium"
Thursday, April 16 at 12:15 p.m.
Lunch will start at 11:45 a.m.
Rich Meinert Compassion in Action Memorial Award to honor 4-H achievement. Contact Darcy Hanson at the Lassen County 4-H office at 530-251-8285 for more information. - See more at: http://www.legacy.com/obituaries/rgj/obituary.aspx?n=richard-joseph-meinert&pid=171681853#sthash.mJnPxpCD.dpuf
Rich Meinert Compassion in Action Memorial Award to honor 4-H achievement. Contact Darcy Hanson at the Lassen County 4-H office at 530-251-8285 for more information. - See more at: http://www.legacy.com/obituaries/rgj/obituary.aspx?n=richard-joseph-meinert&pid=171681853#sthash.mJnPxpCD.dpuf
Questions about Alumni or CE events?
Contact: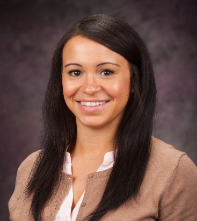 Ashley McCowan
Alumni and Events Coordinator
785-532-4833
amccowan@vet.k-state.edu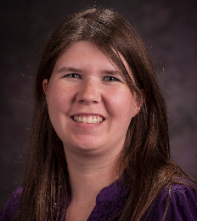 Dana Parker
Program Assistant
785-532-4528
dlaparker@vet.k-state.edu
Pet Friendly License Plate program in Kansas
The College of Veterinary Medicine has a new way to support shelter medicine in Kansas. The Pet Friendly license plate is available to Kansas residents statewide. For information, see http://www.vet.k-state.edu/development/pet-friendly.html, call 1-855-269-7387 or e-mail: petplate@vet.k-state.edu.
See what the Pet Friendly plate looks like ...
News Ticker
More activities and accomplishments in the College of Veterinary Medicine:
Dr. Emily Reppert passed the certifying examination and completed all requirements to attain Diplomate status with the ACVIM (Large Animal). Drs. Marian Benitez, Dylan Lutter and Liz Taylor passed the ACVS certification board examination.
Drs. Butch and Kate KuKanich received Morris Animal Foundation funding for first-year student Tanner Slead to participate in the Veterinary Research Scholars Program (VRSP). The VRSP is an intensive research-oriented experience directed towards attracting our most talented professional students into biomedical research careers.
Erin Jobman, second-year student, won a $200 scholarship from the American Association of Swine Veterinarians in the Veterinary Student Poster Competition at the association's 46th Annual Meeting in Orlando, Florida.
Dr. Greg Grauer delivered a presentation to the Vetoquinol meeting in Oakland, California. The title was, "Staging and management of chronic kidney disease."
Dr. Micheal Apley delivered a preconference seminar at the 2015 AASV Annual Meeting in Orlando and presented at the actual meeting on topics associated with compounding and AMDUCA. He attended the Beef Industry Safety Council (BIFSCO) in Dallas and participated in sessions on antibiotic resistance and on residue issues in beef. He also participated in a panel for two hours. He spoke six hours at the Mississippi Valley Veterinary Medical Association meeting on antimicrobial resistance and residues. In Manhattan, he spoke at Cattlemen's Day on federal regulations for antibiotic use.
Dr. Roman Ganta was invited to speak March 26 in the Distinguished Scientist Series at the University of South Alabama College of Medicine. His seminar was titled, "Ehrlichia chaffeensis Mutagenesis to Identify Genes Critical for Persistent Infection and Vaccine Development"
Dr. Ronette Gehring, who is on an organizing committee for the American Academy of Veterinary Pharmacology and Therapeutics, shares the followign announcement:
Dr. Temple Grandin will be the keynote speaker at the 19th Biennial symposium of the AAVPT to be held May 17 – 20 2015 in beautiful Fort Collins, Colorado. Dr Grandin is an internationally renowned speaker and champion of food animal welfare, who has used insights from her autism to dramatically improve the livestock industry. Her keynote address will be an inspiring contribution to the biennial, for which the theme this year is Soaring to New Heights – Aiming for Excellence in Veterinary Pharmacology.


Congratulations to Lance Noll, Ph.D. student in Dr. T.G. Nagaraja's lab for winning first place in the biological sciences oral presentation category at the 2015 K-State Research Forum held at the Student Union on March 31. His presentation was entitled, "Culture- and PCR-based Methods for Detection and Quantification of Escherichia coli O157 in Cattle Feces." Co-authors include Pragathi Shridhar, Diana Dewsbury, Xiaorong Shi, Natalia Cernicchiaro, David Renter, Jianfa Bai and T. G. Nagaraja. First place included a $500 scholarship and plaque to be displayed in the DM/P department until the following year's competition.
One Health Summit

The College of Veterinary Medicine hosts a popular booth at the One Health Summit at historic Union Station in Kansas City at the end of March. Dean Ralph Richardson tweeted a couple of photos from the event. Also, be sure to follow the College of Veterinary Medicine at @KSUCVM.
Special Bonus Video Report:
Center for Outcomes Research and Education
Changing how veterinarians think about, and communicate, the value of animal health prevention, treatment and diagnostic activities is the goal of a new center of excellence at the Kansas State University College of Veterinary Medicine. The Center for Outcomes Research and Education, or CORE, was publicly launched at a dedication event on Feb. 25. Outcomes research evaluates economic factors, clinical data, health risks and health-related quality of life values to optimize health care practices.
Click here to see the New Arrivals/Recent Departures at the CVM ...
Welcome to:
Florian Petry,Scholar, A&P


Farewell to:
Georgina Perez-Duboy, Senior Administrative Assistant, VHC
Dr. Vijay Eedunuri, Postdoctoral Fellow, DM/P
Lifelines is published each month by the Development Office at the College of Veterinary Medicine. The editor is Joe Montgomery, jmontgom@vet.k-state.edu.
Lifelines index

Download a printable version of Lifelines (this is condensed and has less information than above)
Note: File is in Adobe Acrobat (PDF) format.